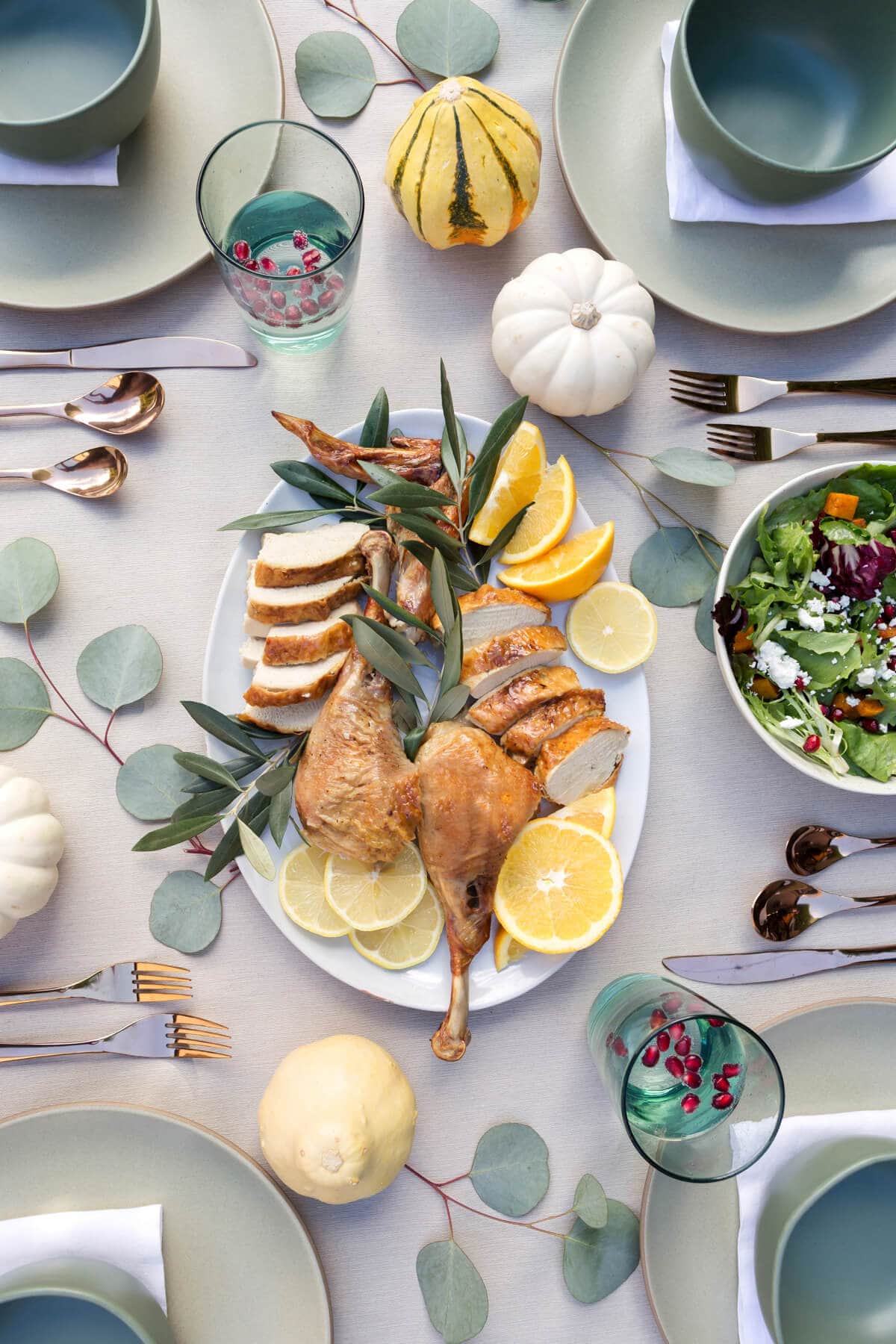 We are a little over two weeks away for Thanksgiving. So I figured it'd be the perfect time to share a collection 40 Recipes to Make for Thanksgiving!!
Here are some of my all-time Thanksgiving favorites!
Appetizers:
Warm Caramelized Fennel Cheese Dip – This dip is SO good. The leeks and fennel are caramelized and then chopped up and mixed with a cheesy filling. Serve it with some warm bread for an ultimate comfort appetizer experience.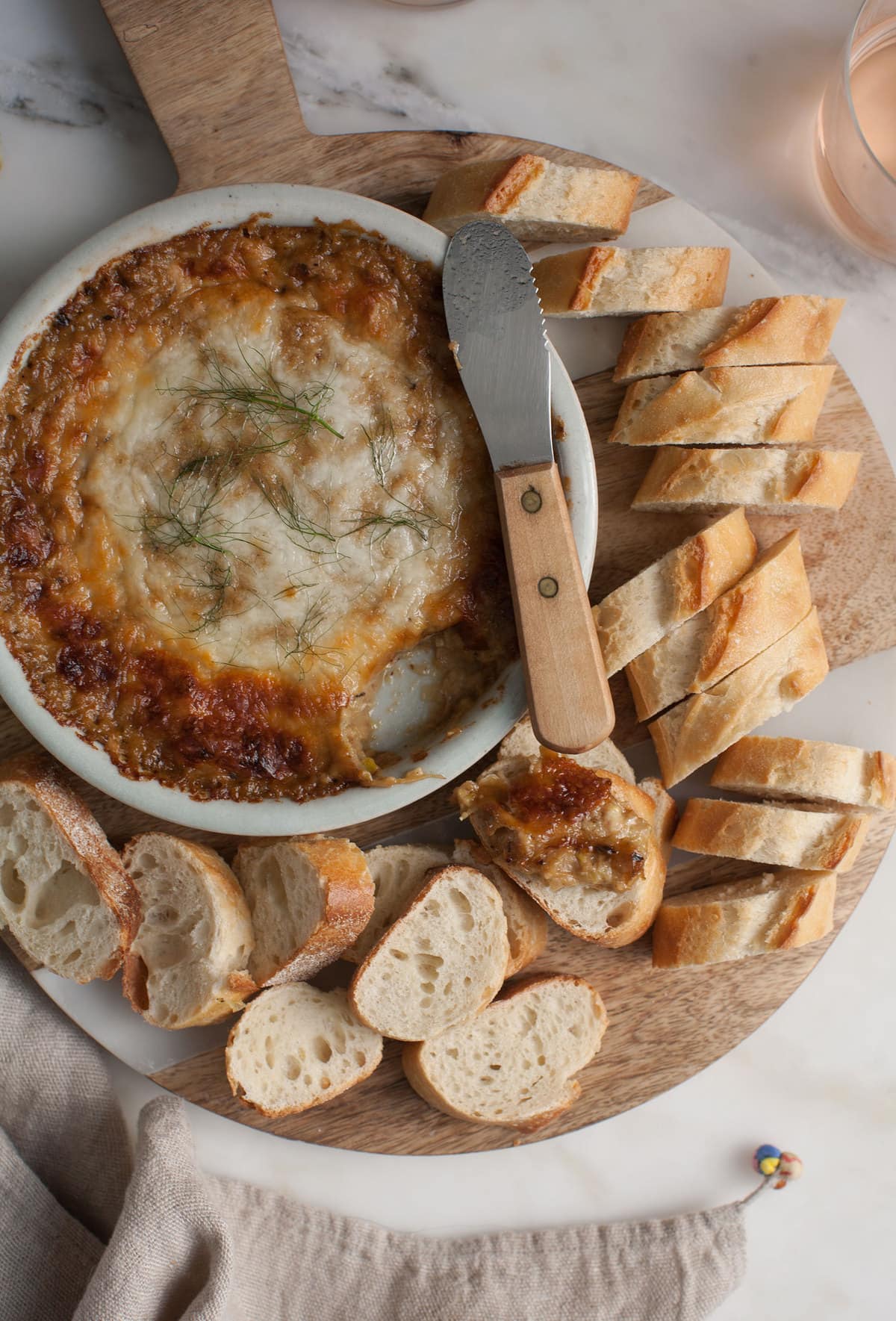 Acorn Squash Queso Fundido – I love all iterations of queso fundido. This fall vibes version is a definite favorite. Acorn squash is diced up and cooked and then mixed with charred pasilla chile and lots of cheese. Put it in an acorn squash for some fun, autumnal flair.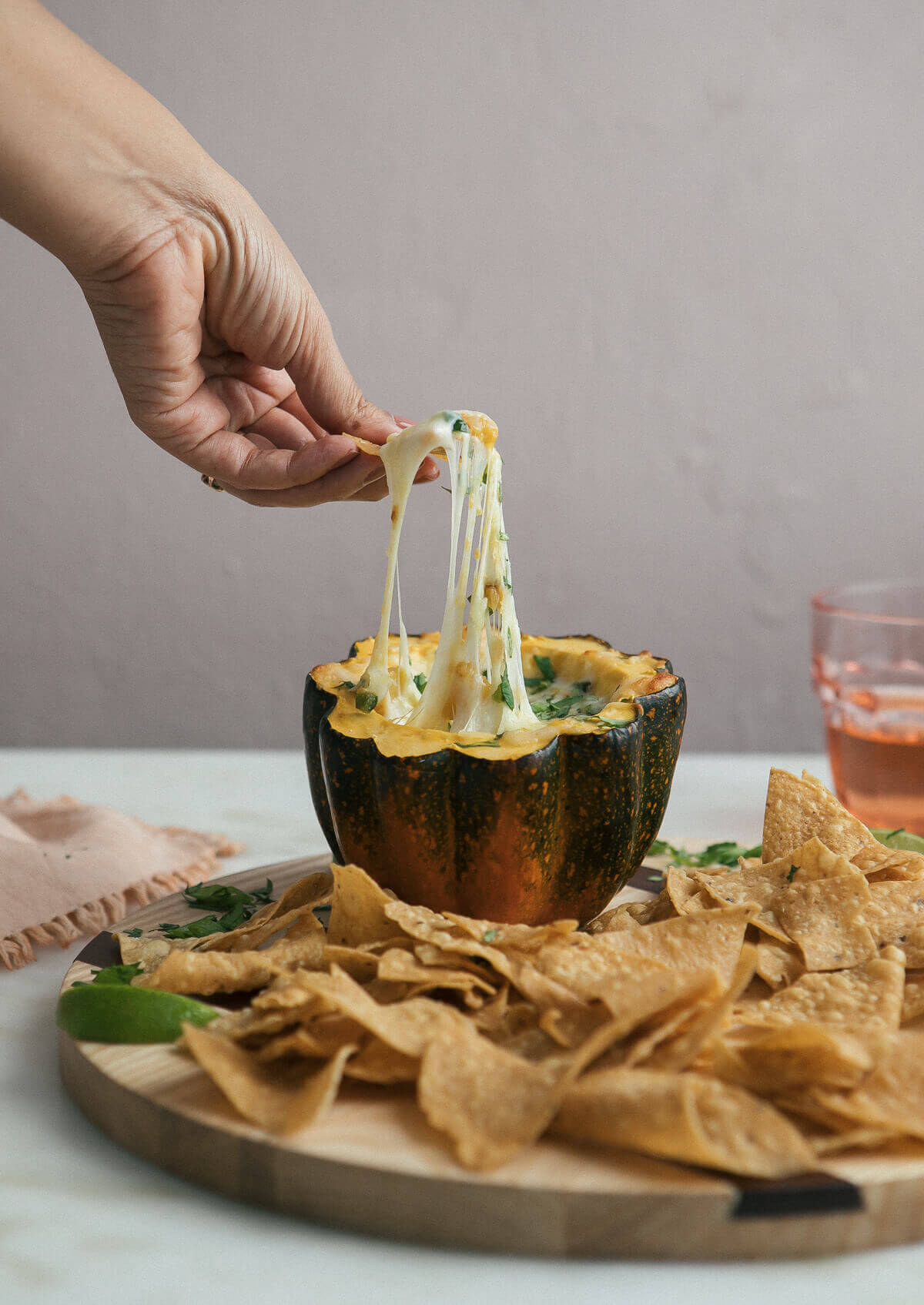 Melty Baked Brie with Walnuts and Figs – You know those people who are like, "I will burn hot water! I can't fry an egg!" We all know a few that have a tough time in the kitchen. Poor things. It's really just because they haven't had much practice. But this is the type of recipe that suits that inexperience because it's SO EASY. Honestly even if you are a good cook, this is also amazing because we all love easy and simple.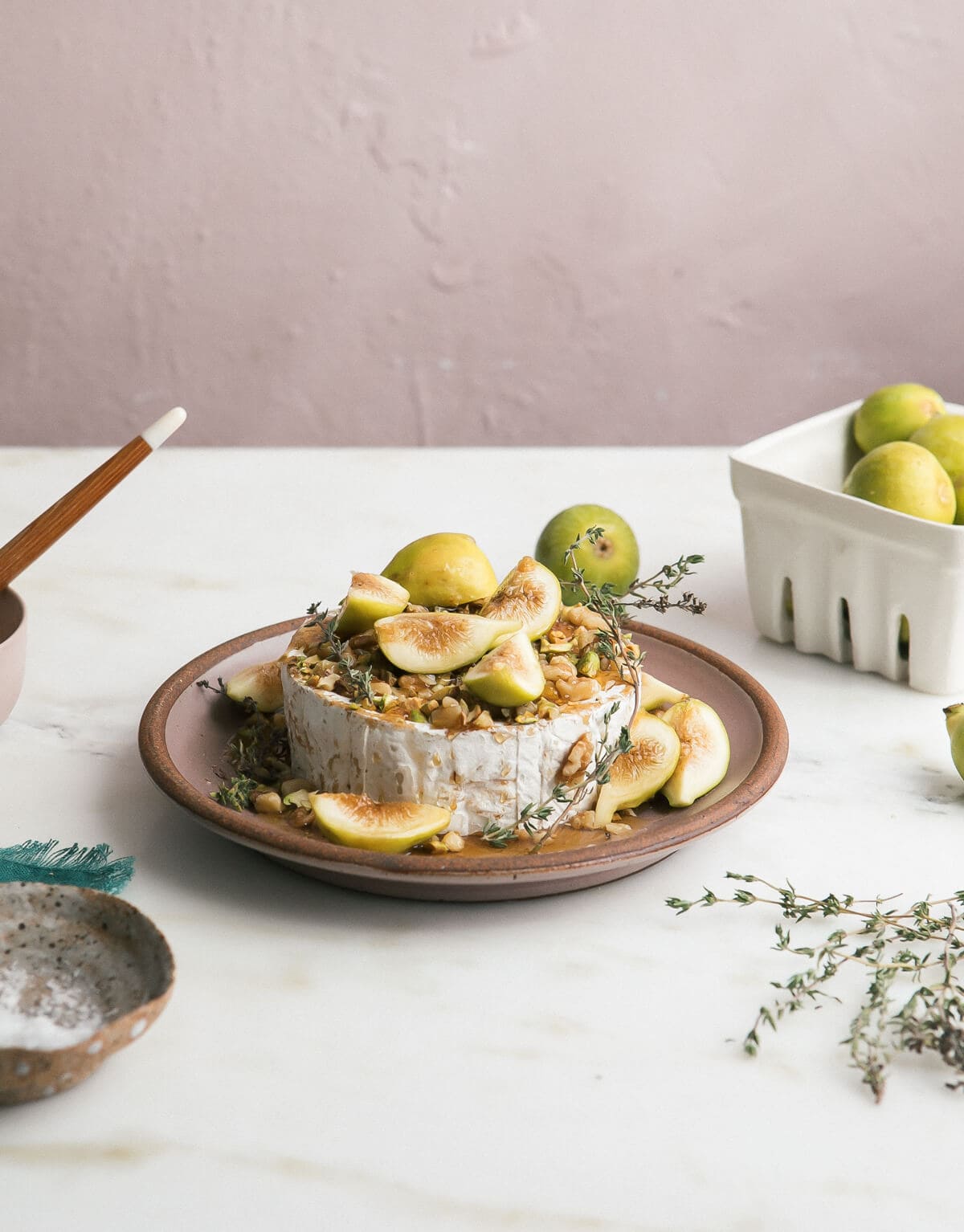 Baked Brie Dip with Caramelized Onions and Delicata Squash – My favorite part about this dip is that it can be prepared ahead and then baked off while people are gathering. You could also make this in a toaster oven if you're short on oven space.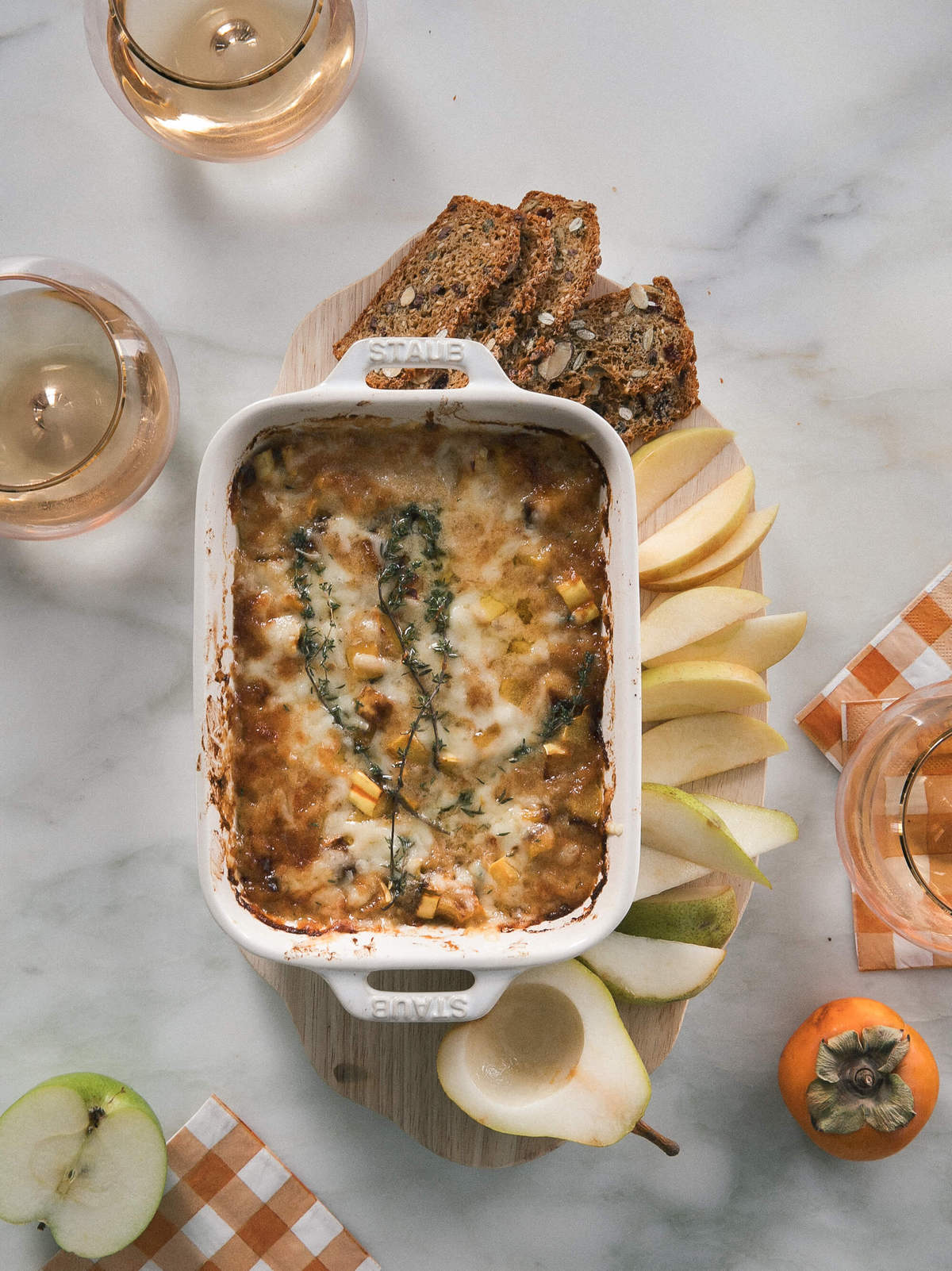 How to Make a Fall/Winter Cheese Board – This is my favorite thing to make so that people leave me alone while I finish Thanksgiving dinner. Put this out to avoid people trying to pick at things they shouldn't be touching.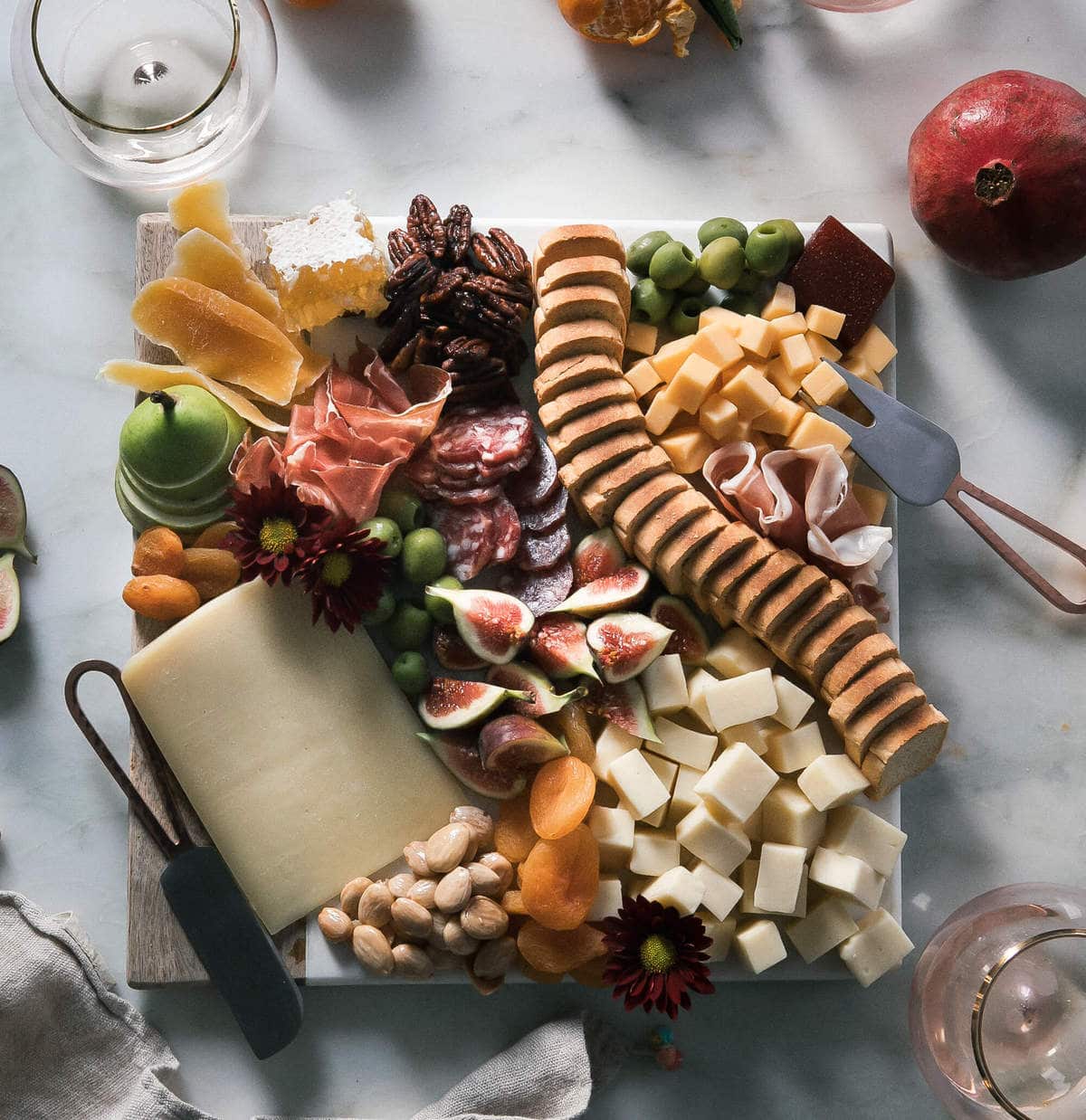 Side Dishes:
Lobster Macaroni and Cheese – Indulgent? Absolutely. Delicious? Fer suuuure. It's creamy, too. Top with lots of chives for a bit of freshness.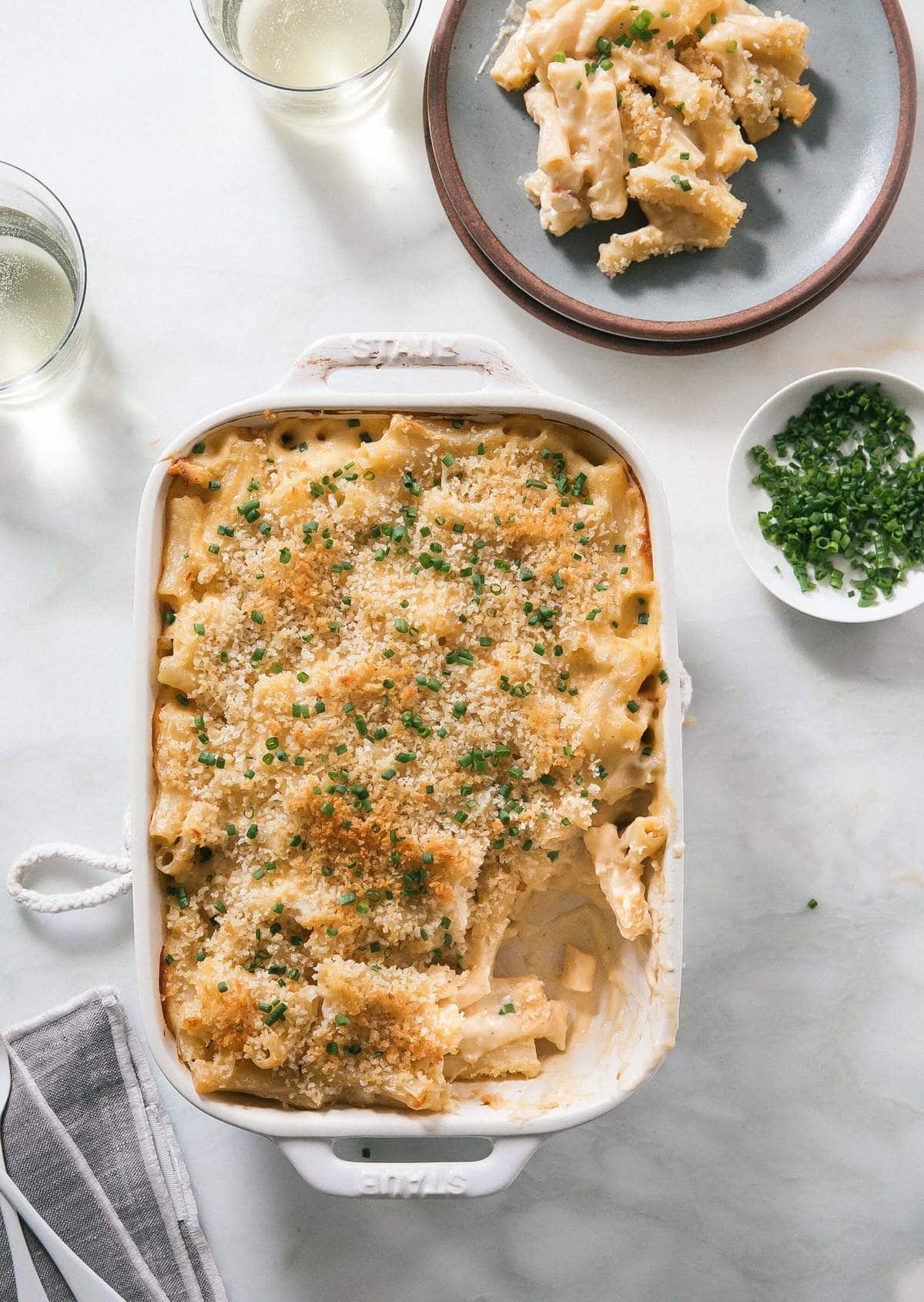 Twice Baked Comté Sweet Potatoes – Comte is a glorious cheese that is luckily very readily available at most grocery stores. Baked sweet potatoes goes like this: roast the potatoes and then scoop out the potatoes, mix it with a few other delicious things and then pipe it back in. And then, bake again!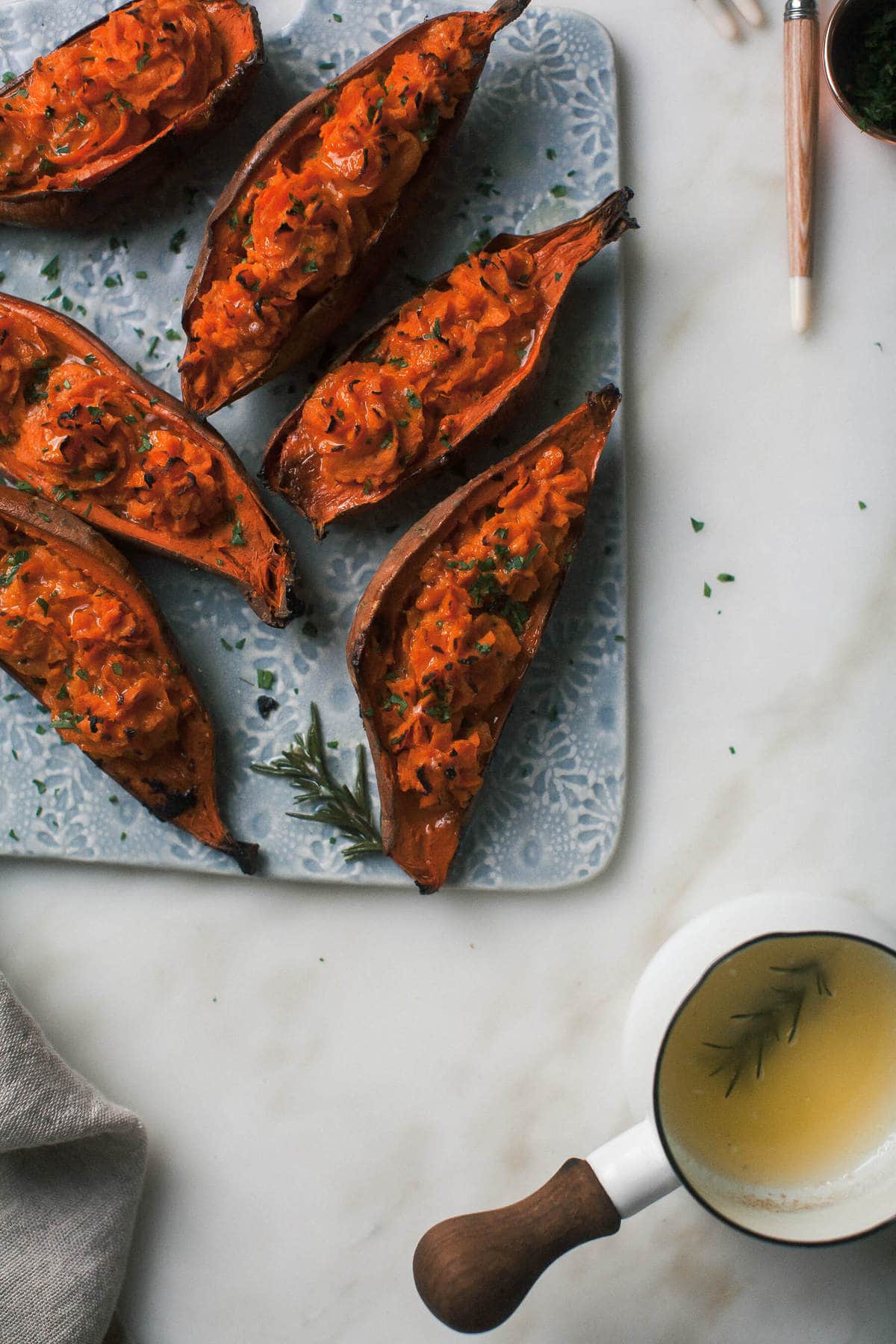 Fluffy Buttermilk Biscuits – These buttermilk biscuits are so flaky and delicious. Smother them with compound butter for the ultimate Thanksgiving bread choice.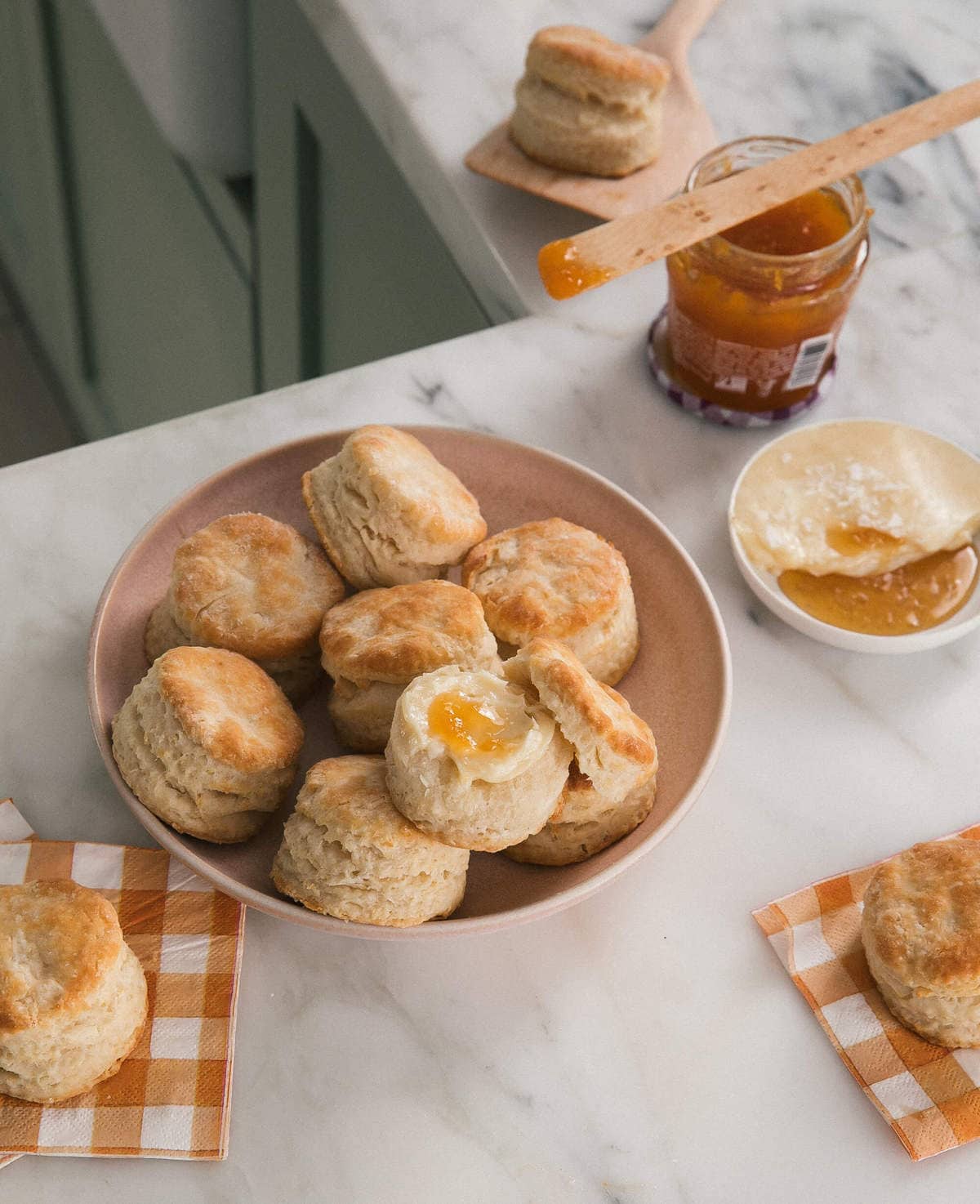 Classic Cranberry Sauce – Some people LOVE canned cranberry sauce. And I will agree that it has a nostalgic quality to it. But I'm sorry it's not as good as homemade. Perhaps this is where you completely disagree with me. That's fine. This recipe is my all-time favorite!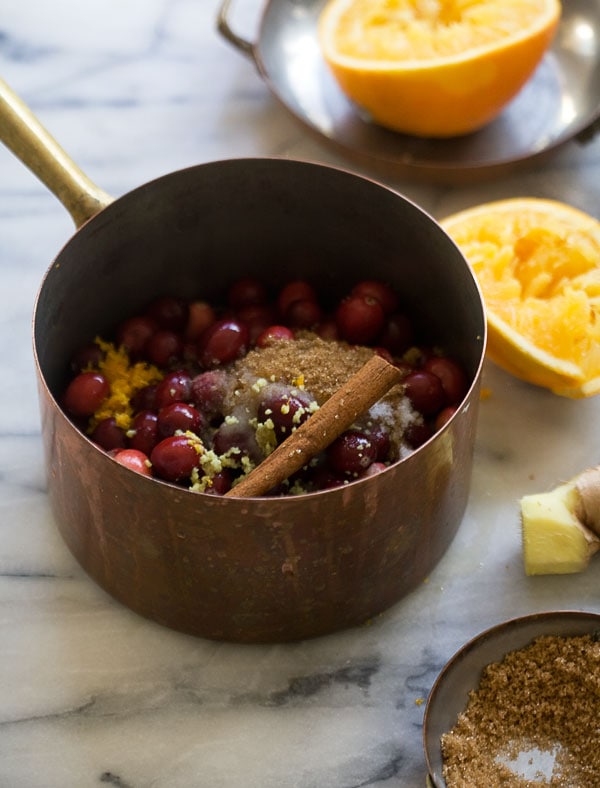 Twice Baked Acorn Squash with Maple Butter – Twice baked potatoes is absolutely a thing! But this is a bit different because we're using acorn squash. It's cooked and then softened and baked again. It's super delicious with this maple butter.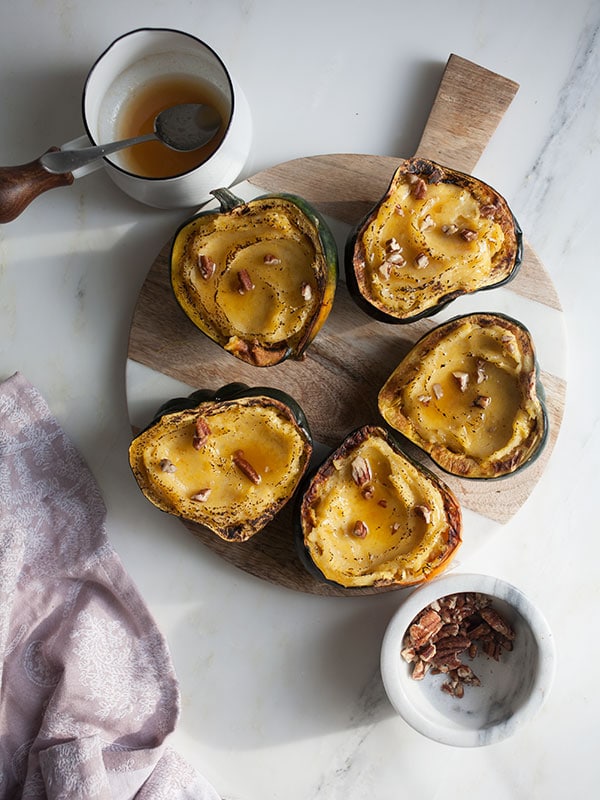 Sweet Potato Gratin with Comte – This recipe is SO good. The comte and earthy chantrelles work really well with sweet potatoes. I made it all pretty but really you could just throw everything together in a casserole dish and bake it!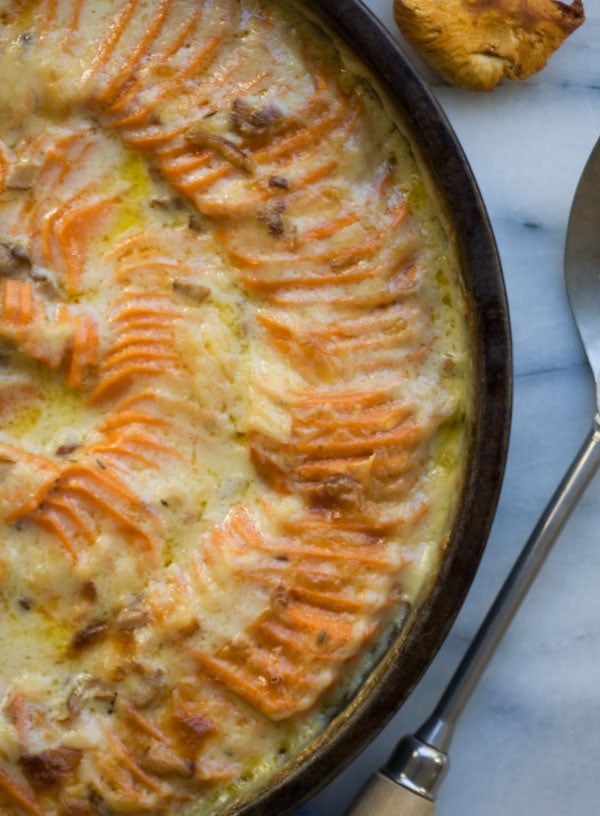 Blue Cornbread Muffins with Salted Honey Butter – If you're more into the cornbread option (these are beautiful). You can find blue cornmeal at most health food stores. They're a bit more hearty and so beautiful to look at.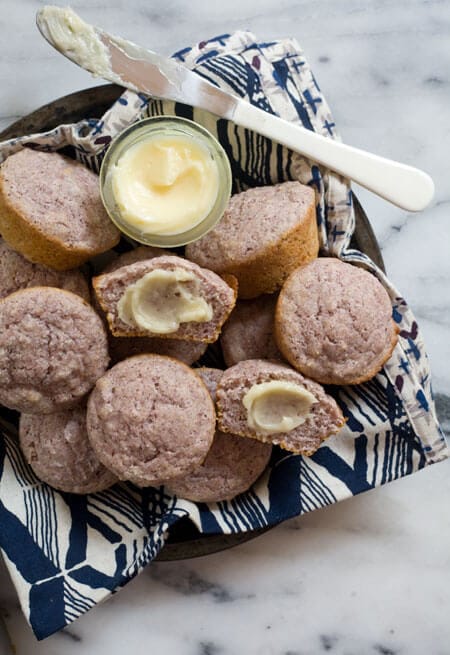 Pancetta Sage Stuffing Muffins – I love stuffing muffins. This is a very old A Cozy Kitchen recipe. Look at these vintage photos! Haha. But the recipe is amazing. I still make them 'til this day.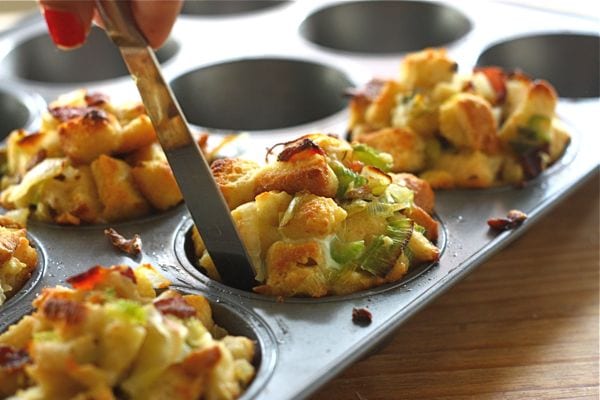 Pumpkin Raclette Macaroni and Cheese – Creamy macaroni and cheese made with raclette, which if you are unfamiliar, is an incredibly cheesy melty cheese with so much flavor.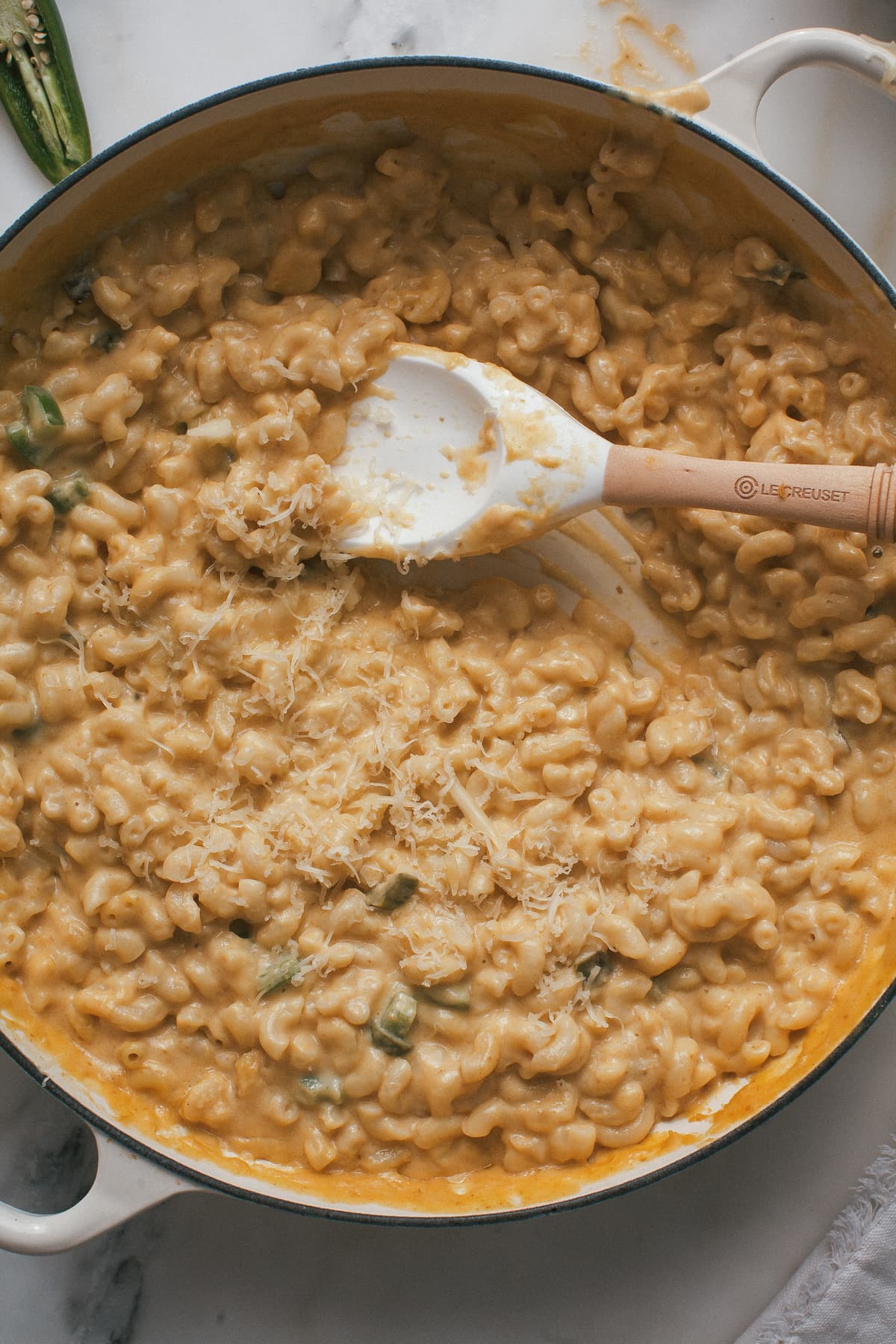 Fluffy, Creamy Mashed Potatoes – Achieving perfectly fluffy mashed potatoes is all about technique: use room temperature butter or melted butter. Use a ricer for maximum fluffiness!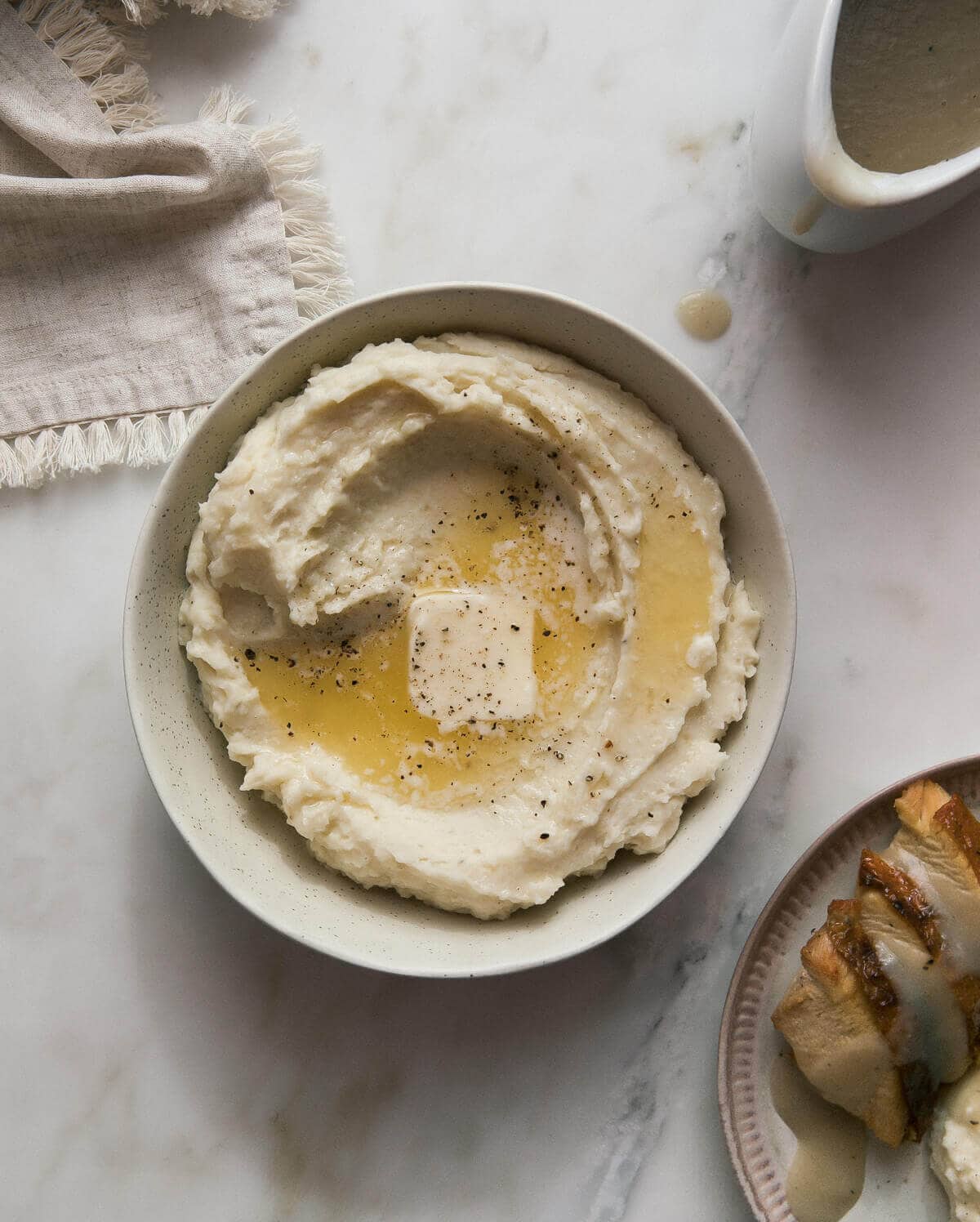 Hasselback Butternut Squash with Walnut Gremolata – I love having vegetables on the side. Unfortunately that is definitely something I need to work on because I have literally zero vegetable side dishes! The horror! But this hasselback butternut squash is so delicious.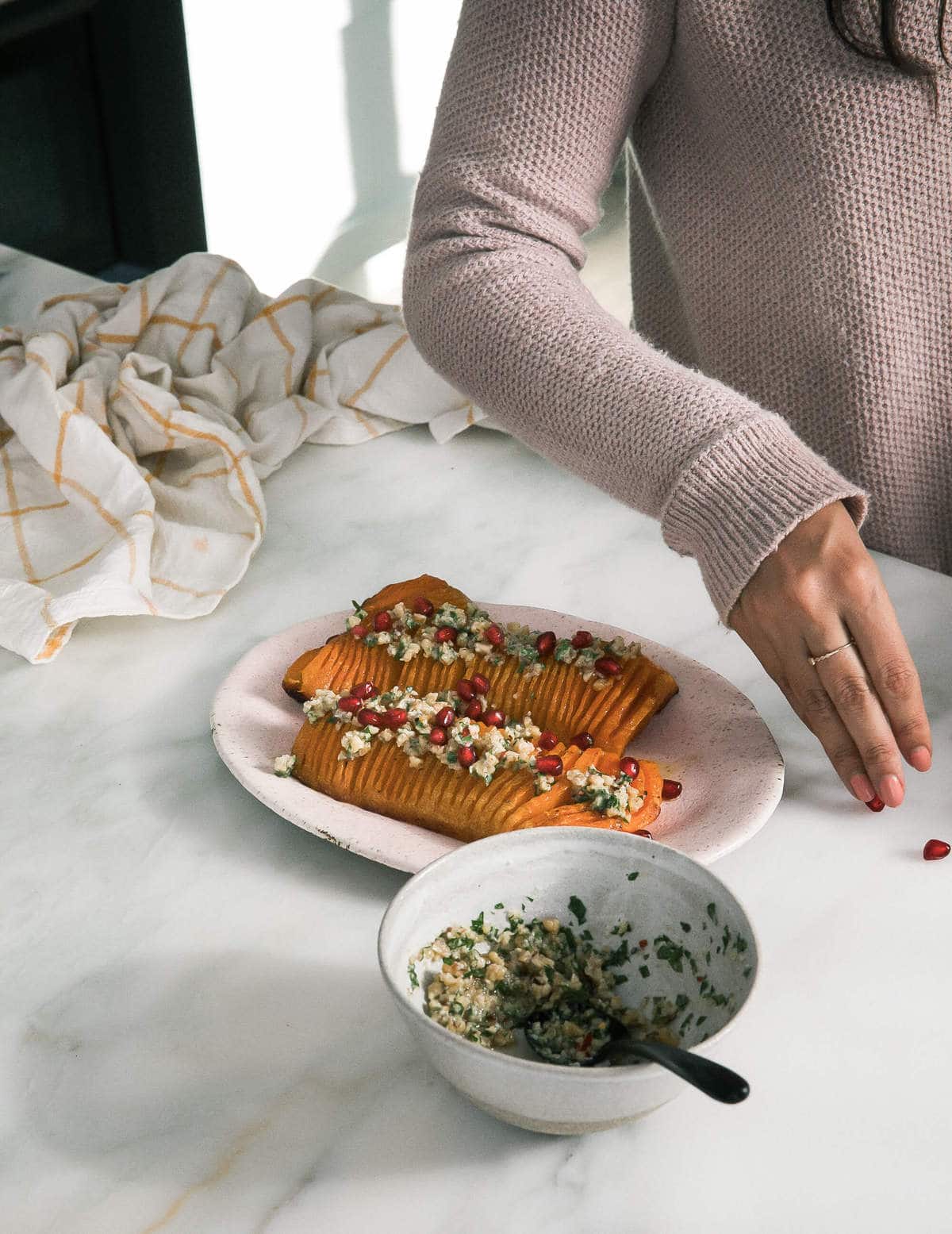 Instant Pot Mashed Potatoes – If you want to use your Instant Pot to make mashed potatoes, this is the recipe. The potatoes steam in about 10 minutes and then they're ready to be mashed and mixed with all those mashed potato essentials like butter and cream.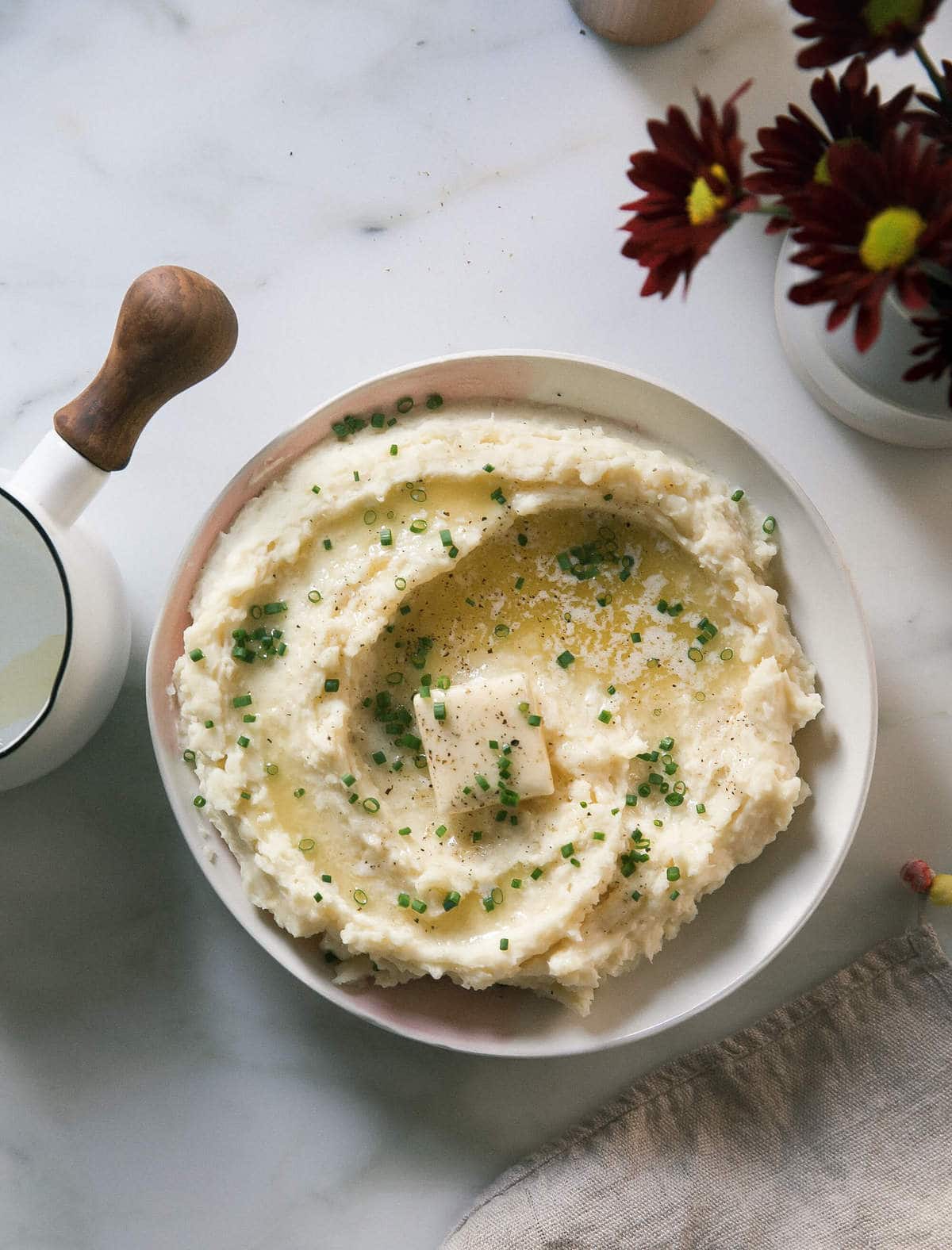 Everything Parker House Rolls – These rolls are so delicious and fluffy. If you love Everything Bagel seasoning, this recipe is definitely for you.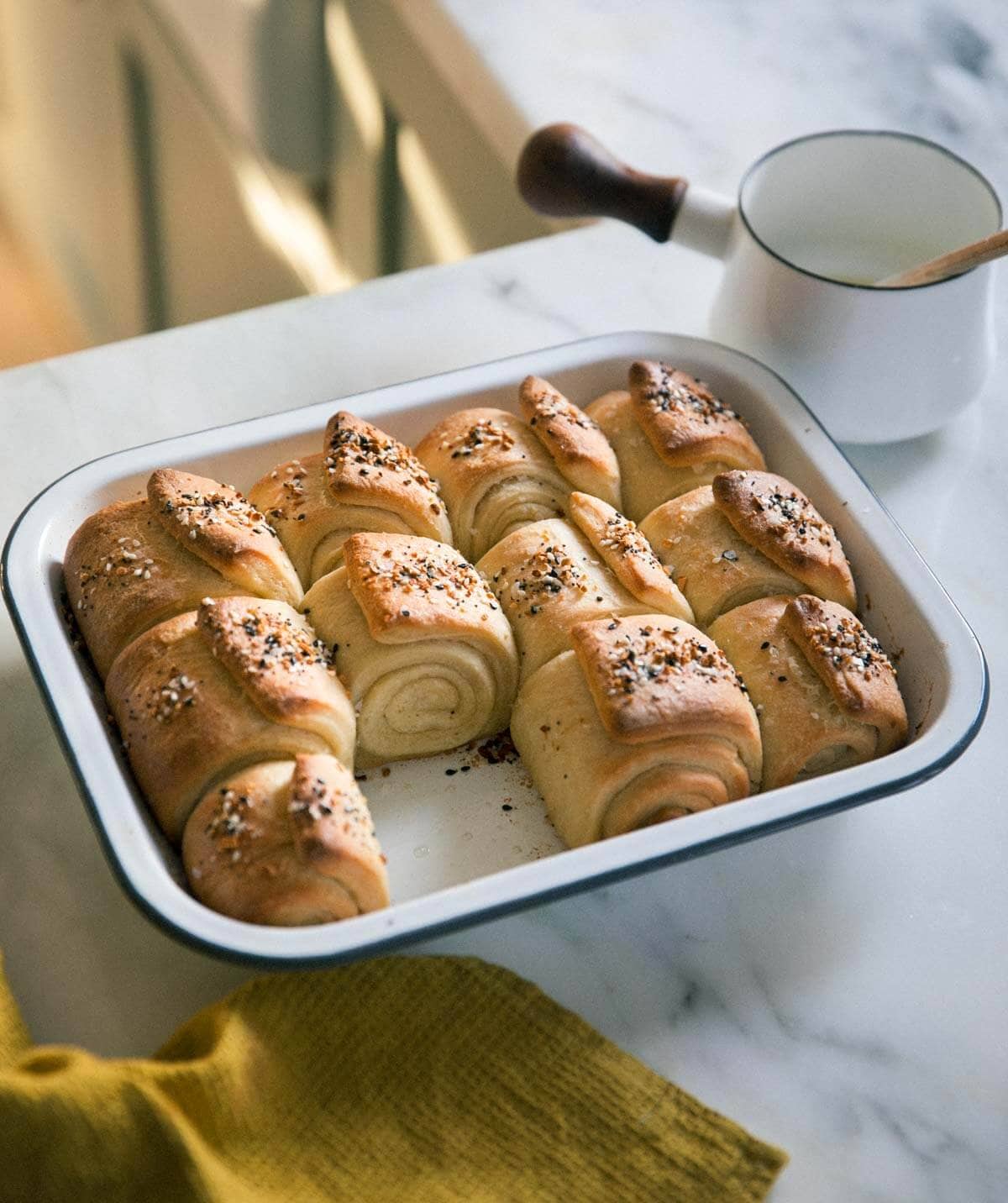 Main:
Sheet Pan Mojo Turkey – This mojo turkey lends flavors from Cuban mojo (sour oranges/garlic and olive oil) marinade and applies it to turkey. If you've never spatchcocked a turkey, you need to get on it because it truly is the easiest way to cook a turkey.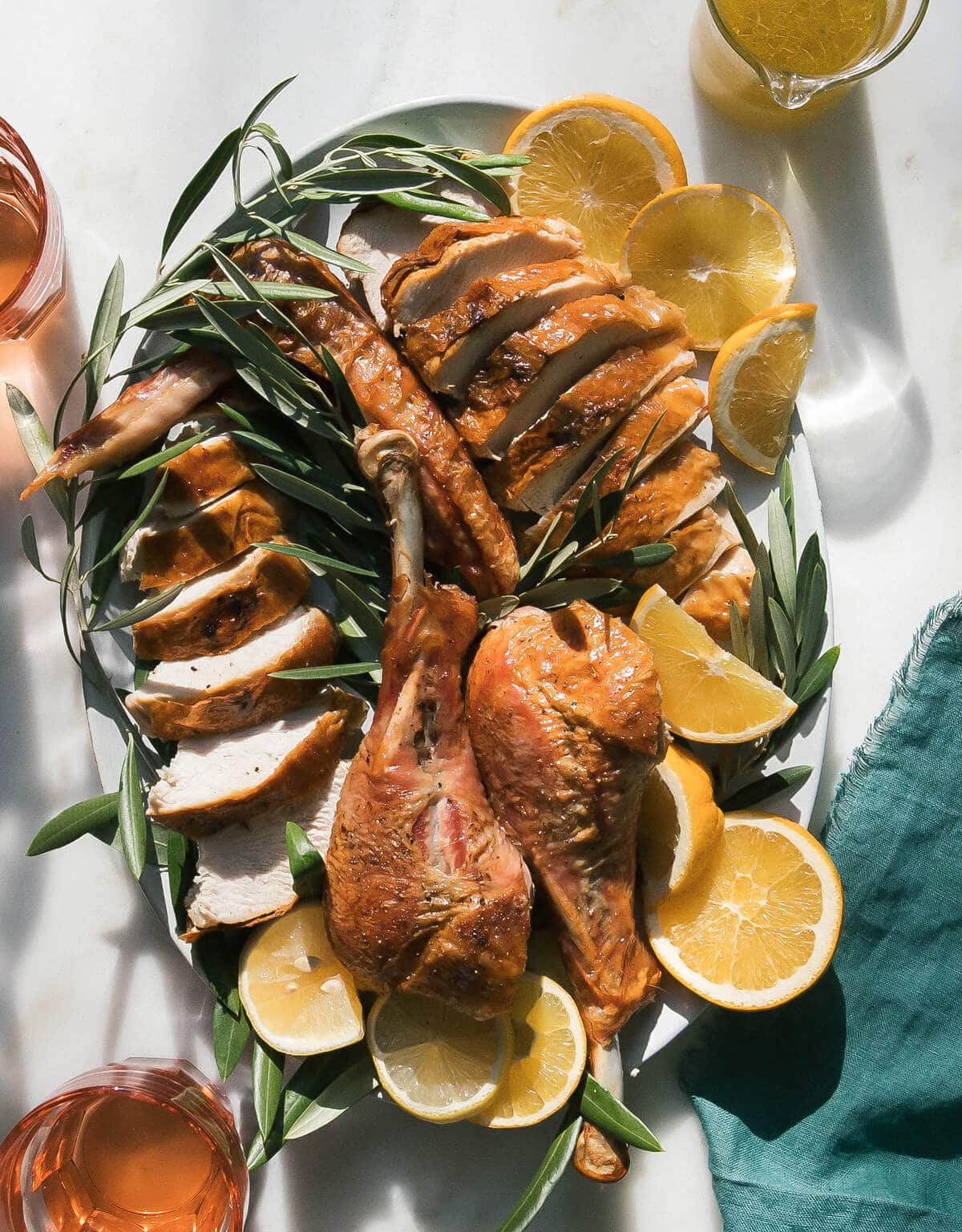 Desserts:
Pie Crust 101 – If you're looking to make a pie crust for the first time (or second or third time), this post is super helpful. It has step-by-step photos on how to ACE your pie crust. I also have a step-by-step video on my Instagram Highlights (slide all the way right until you see it!).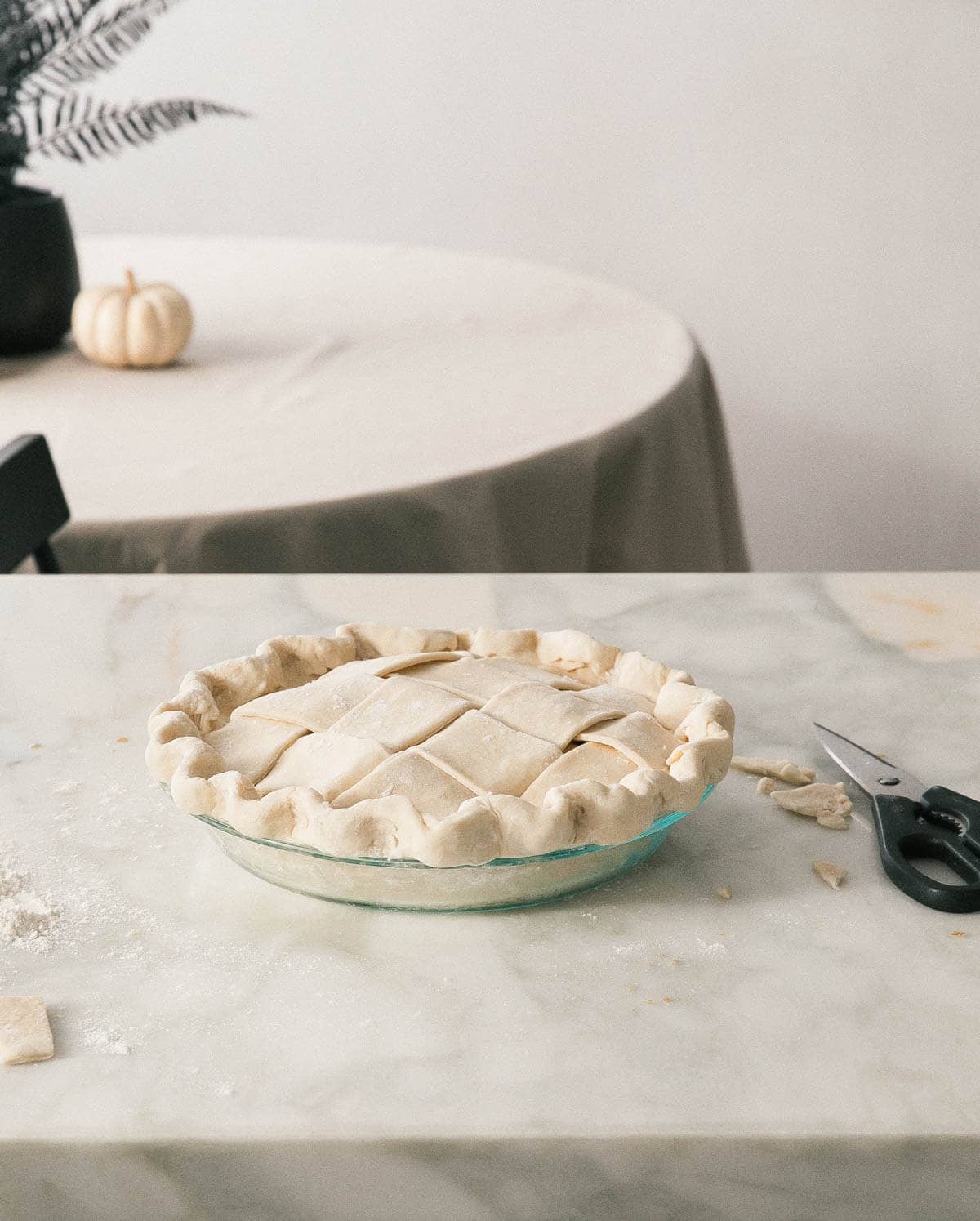 Homemade Apple Pie – Who doesn't love a classic apple pie recipe that is an ACE! No one. This recipe is my absolute favorite and it's the one I'll be making this Thanksgiving myself.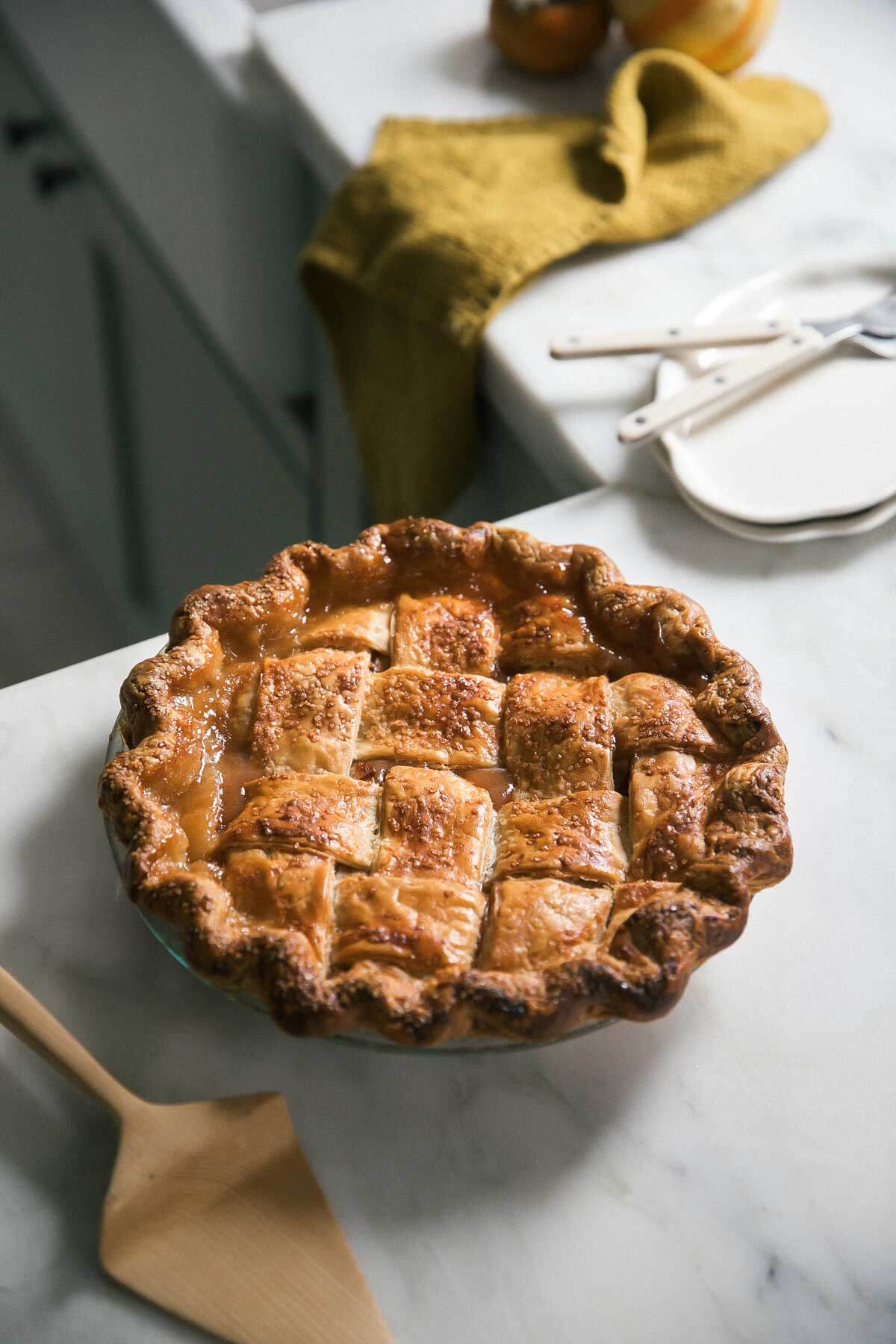 Classic Sweet Potato Pie – This pie is a Thanksgiving staple. Silky smooth, perfectly spiced, made with homemade boiled sweet potatoes. But really, you could use store-bought pie crust AND canned sweet potato if you want some shortcuts.
Pumpkin Sheet Cake with Brown Butter Frosting – This sheet cake is ALWAYS one of the most made recipes from this site every fall. It's fluffy and delicious and the brown butter frosting is to die for.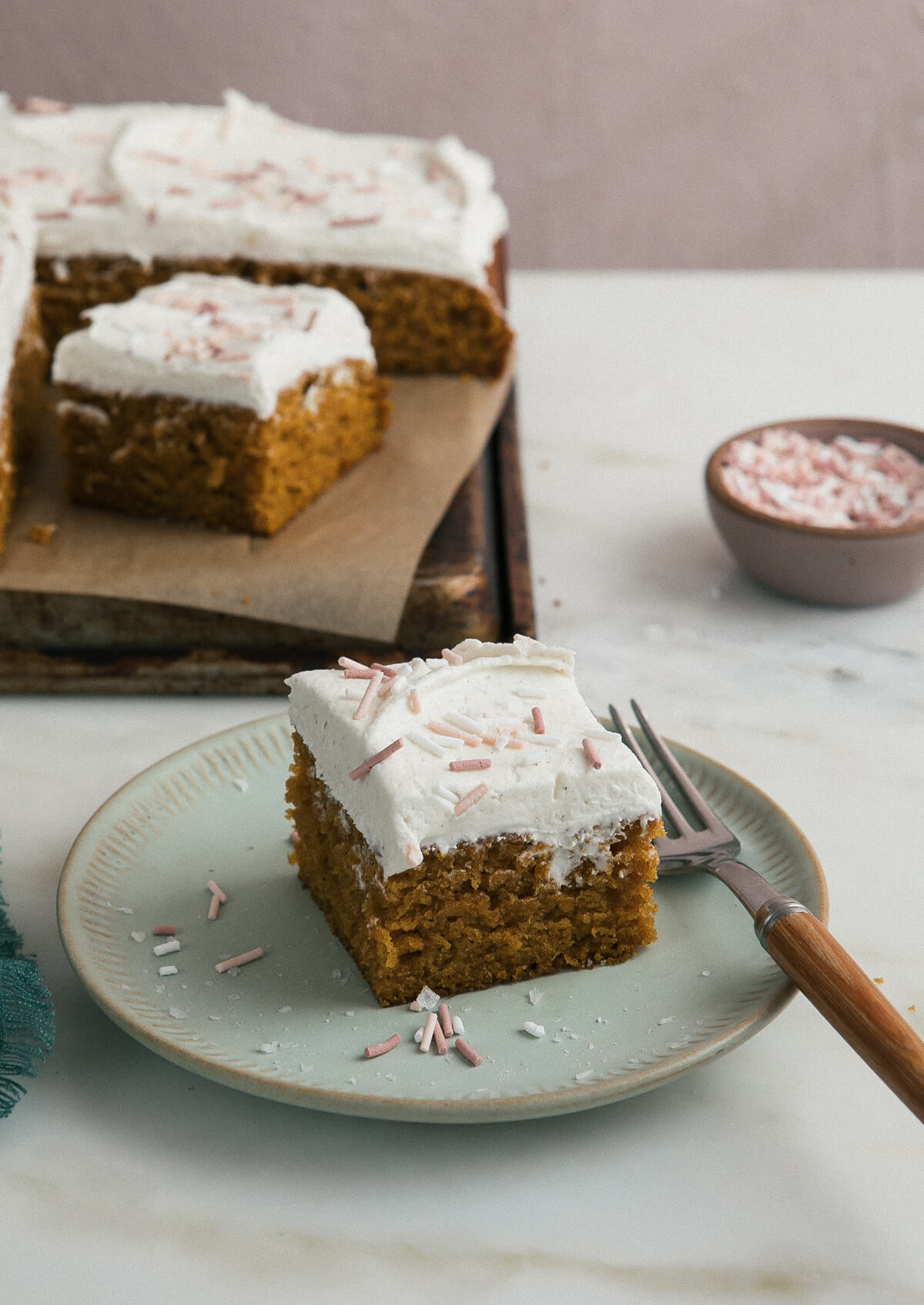 Black-Bottomed Pecan Pie – Chocolate and pecans are a match made in heaven. This pie has a nice thin layer of ganache on the bottom. This recipe can be made with corn syrup or brown rice syrup!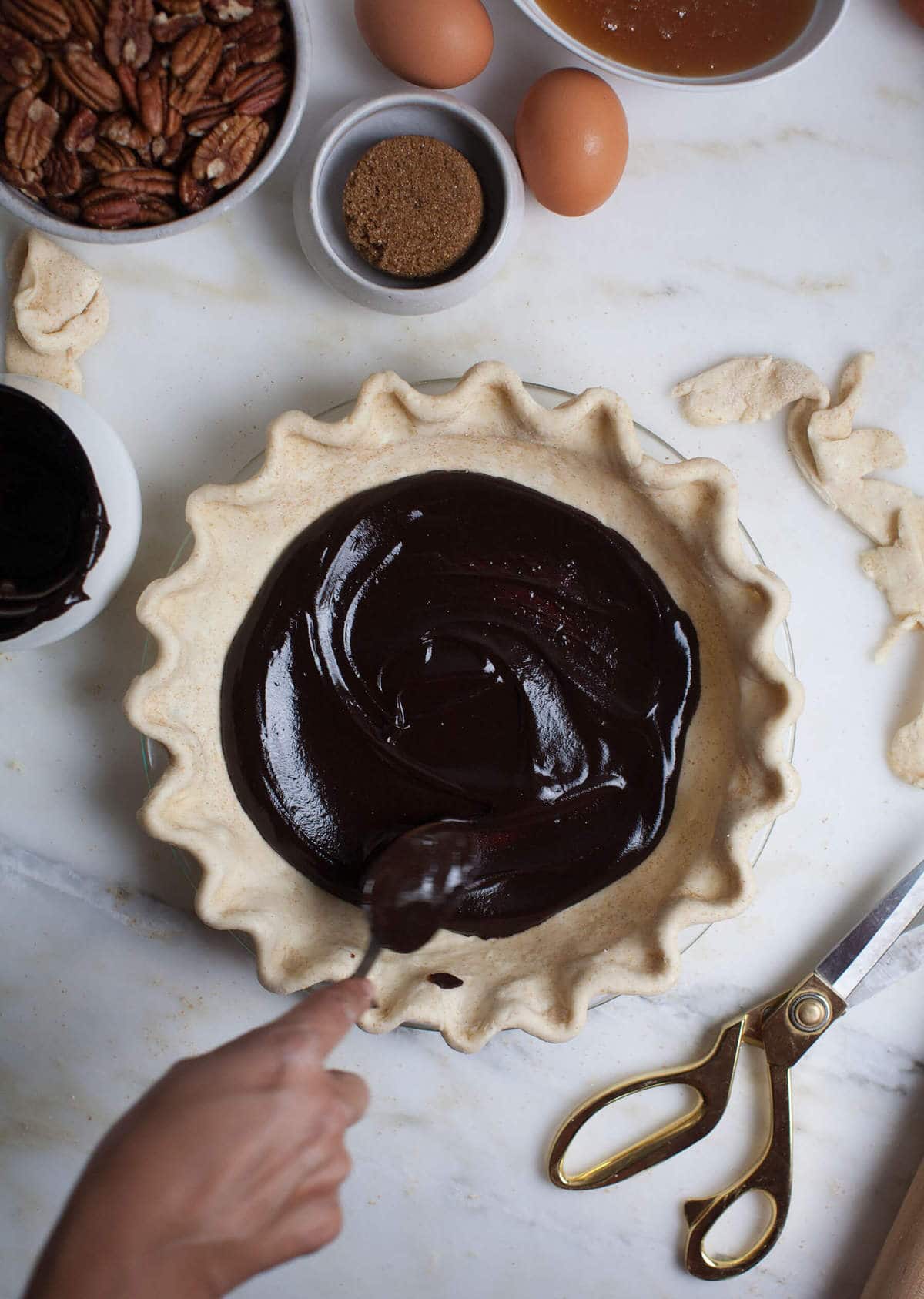 Rose Apple Tart with Pistachio Butter – If you're looking for a project that will take you all day long but will be an absolute stunner, look no further! Is it labor-intensive? Absolutely. But it's a beautiful pie to make.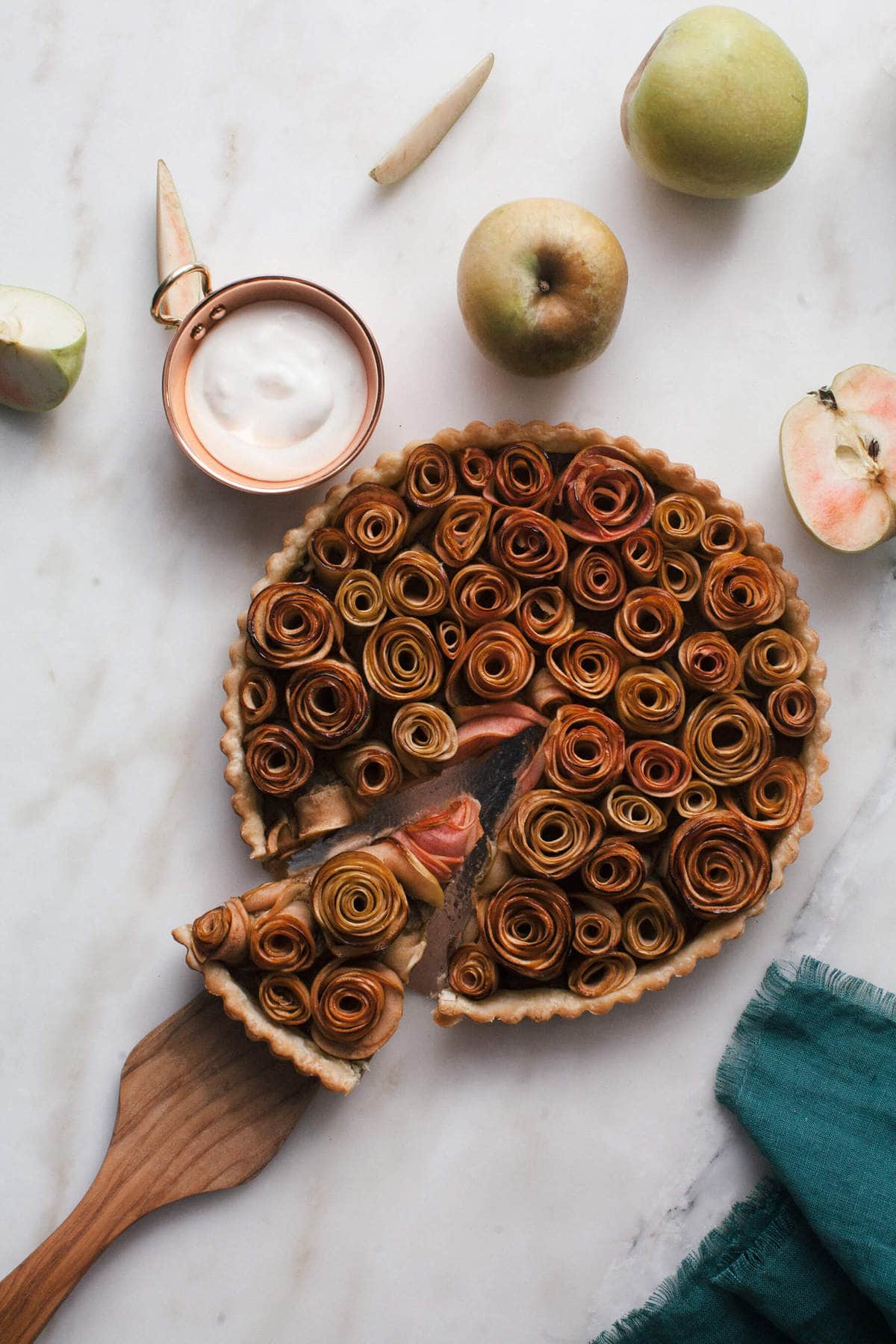 Butterscotch Pumpkin Pie – This is another all-time favorite of mine. Butterscotch and pumpkin are a match made in heaven. This recipe yields a silky smooth pie.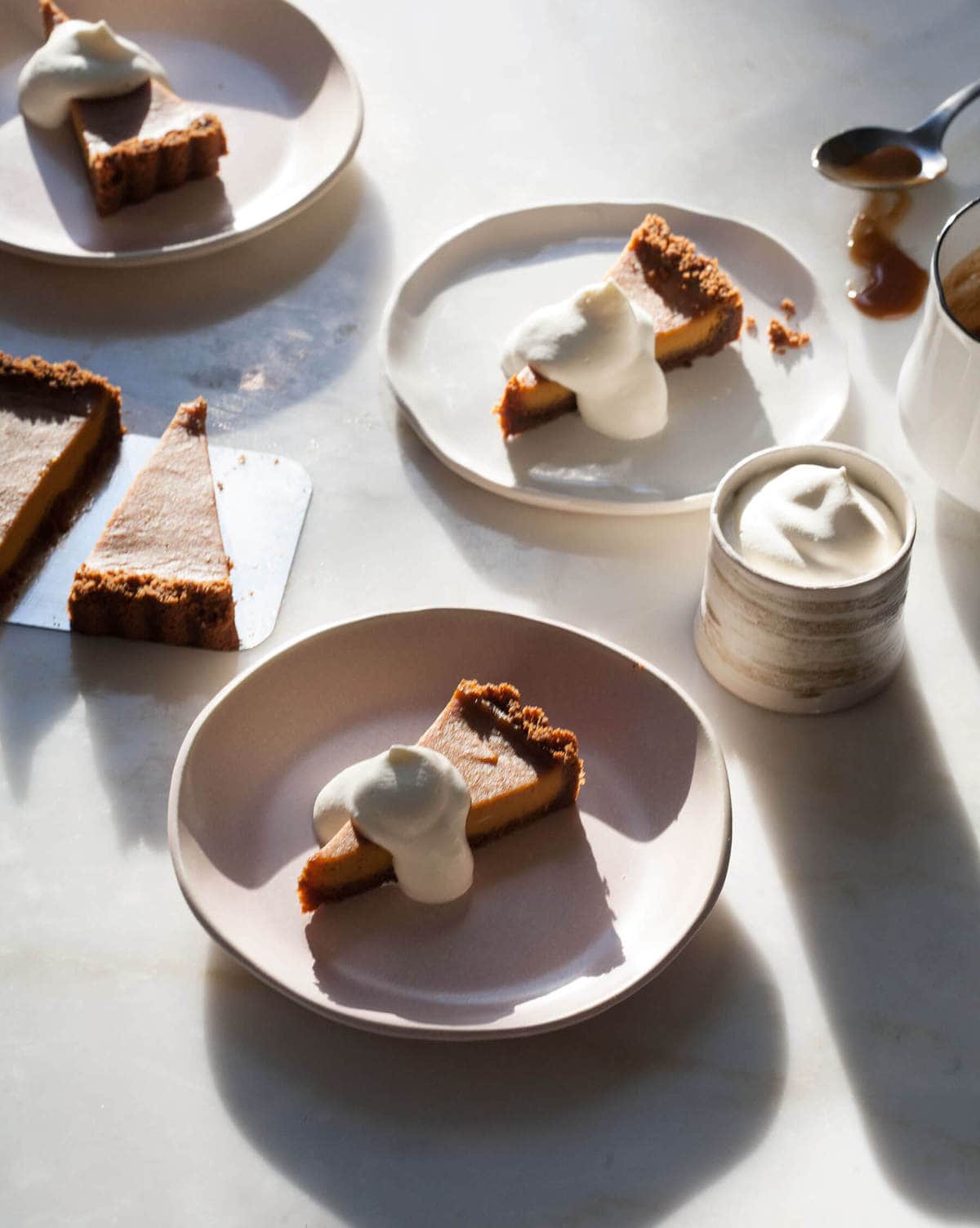 French Silk Pie – I'm not sure I can properly express how much I love French Silk Pie. It is SO delicious and smooth and perfectly sweet. It's super light so it doesn't feel heavy or too rich.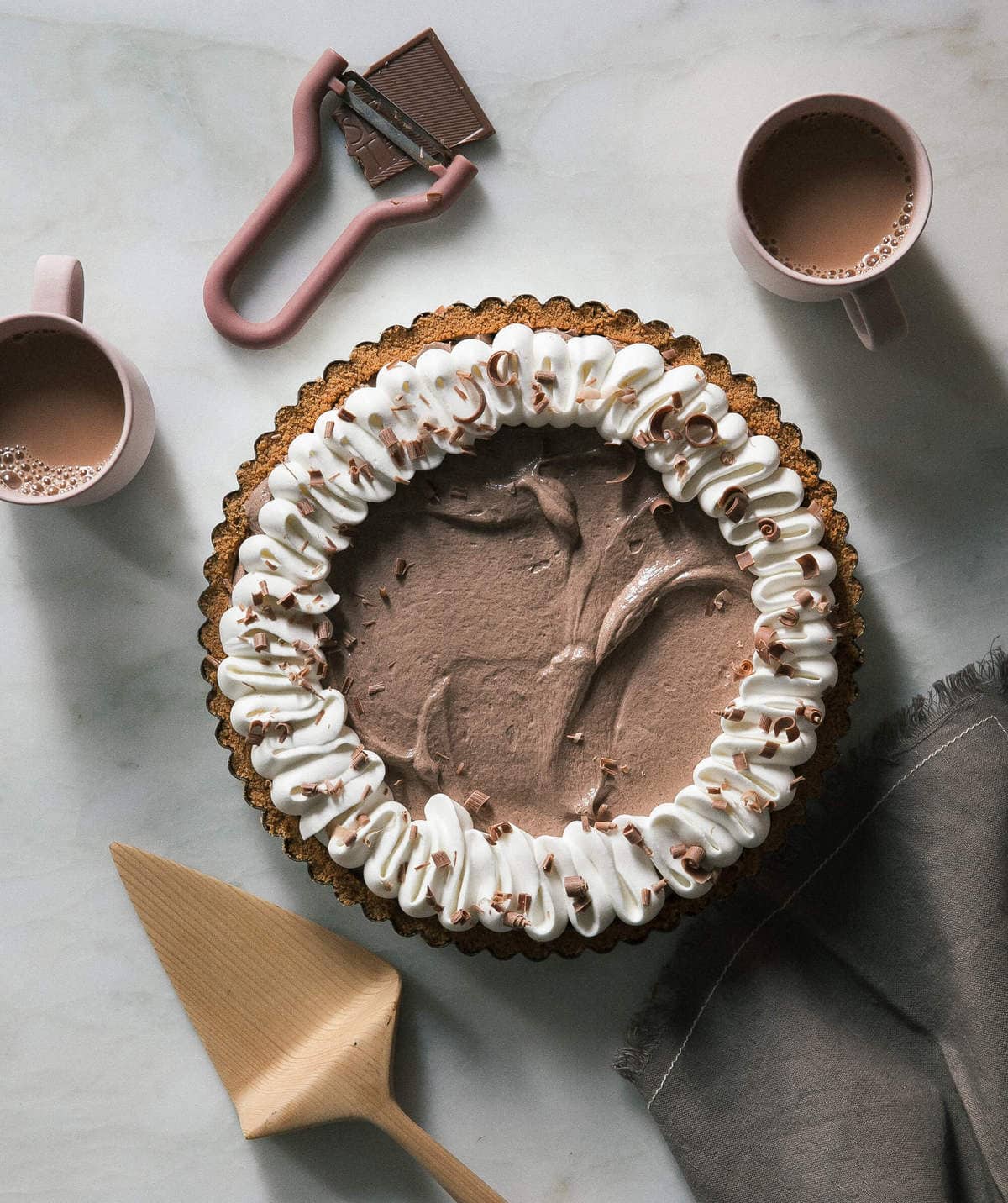 Miso Caramel Apple Pie – Miso in caramel gives it such a delicious savory quality to it that is undeniable. It's delicious! This recipe is no exception. Paired with sweet apples, it bakes up into a tasty pie.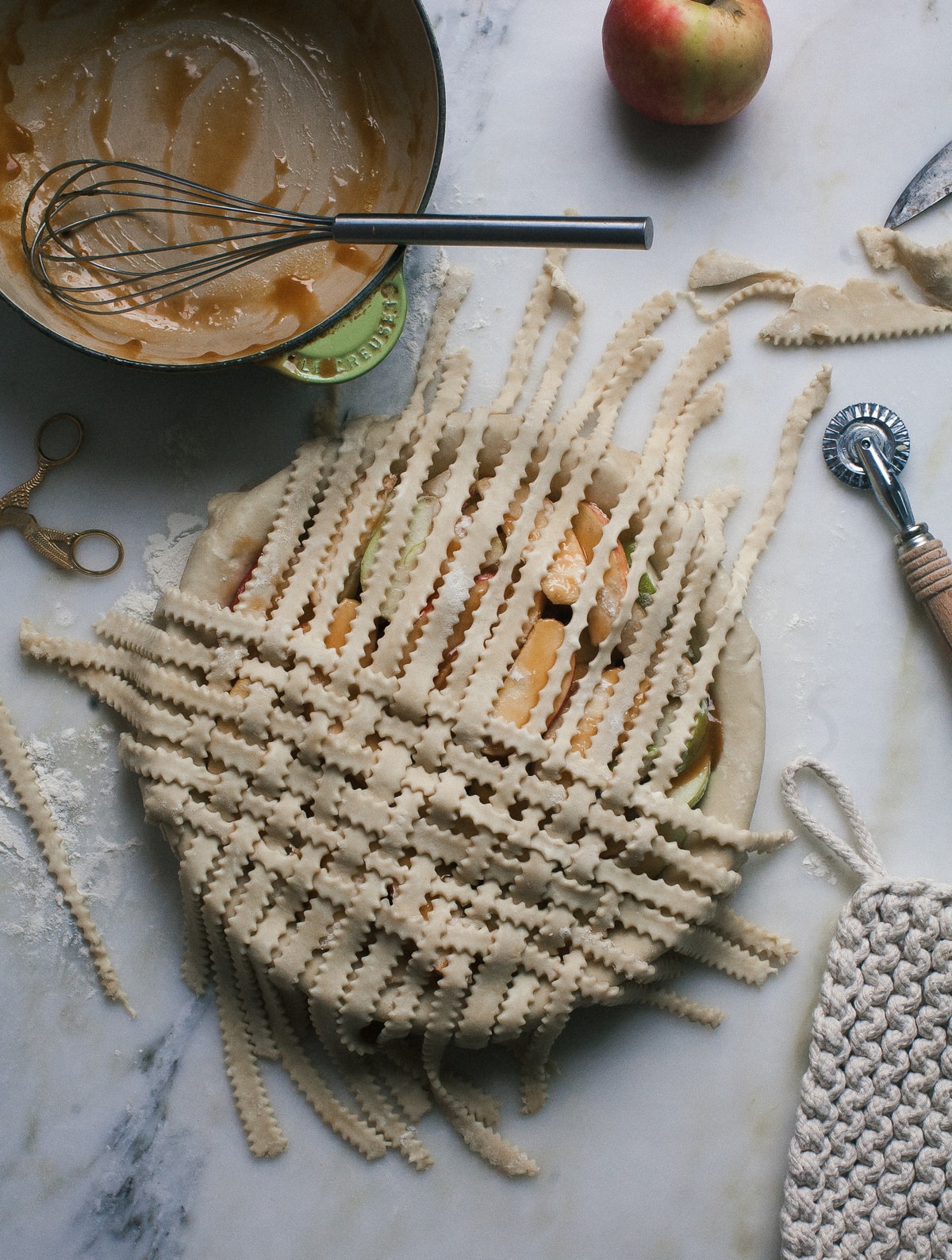 Asian Pear Apple Pie – If you've never had an Asian pear, you are in for a treat. They're super floral and deliciously sweet.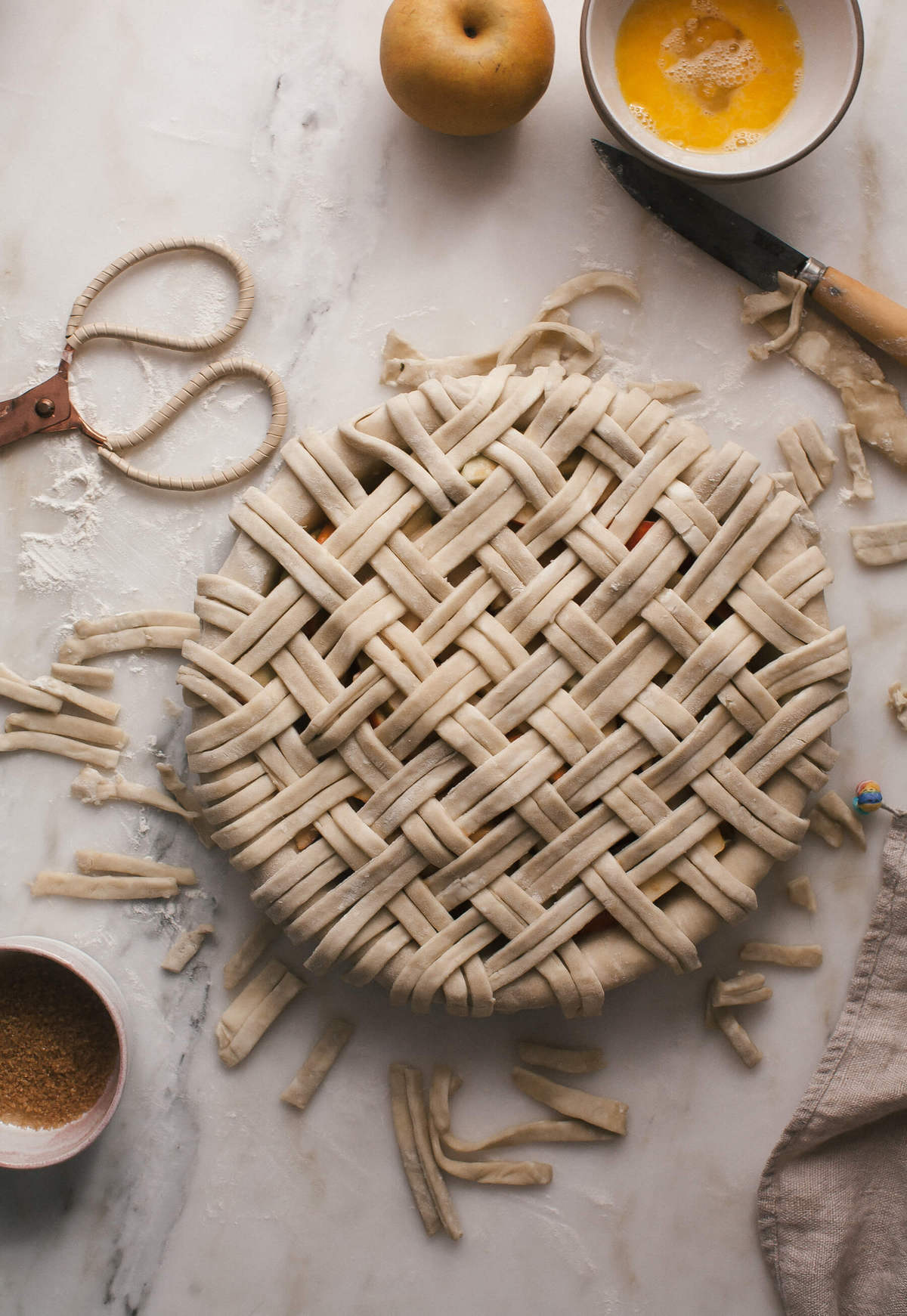 Marbled Chocolate Pumpkin Cheesecake – This recipe pairs chocolate and pumpkin and it is delicious! This recipe has the perfect cheesecake texture that I hold close to my heart.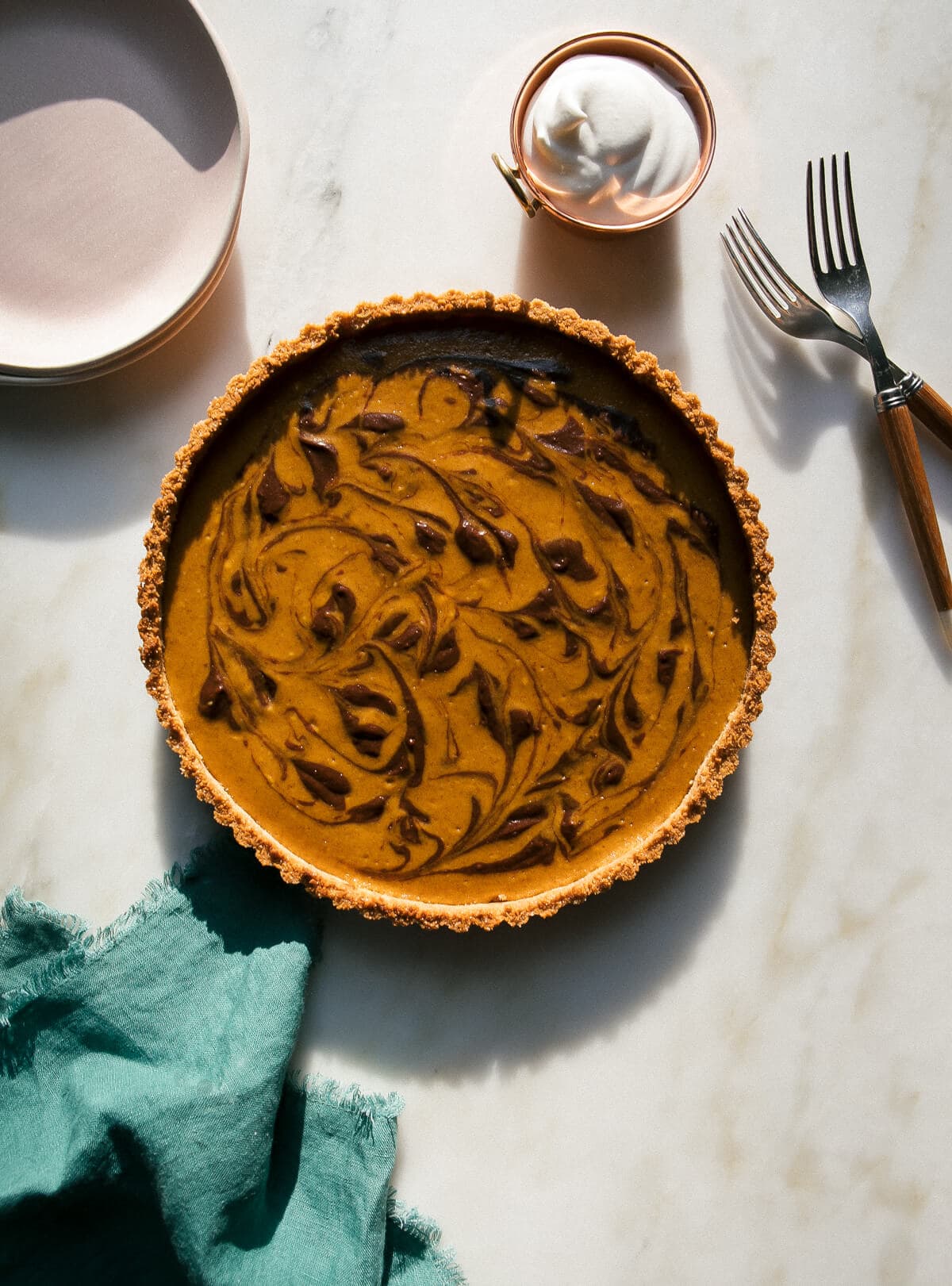 Pumpkin Tres Leches – This recipe was a tricky one to figure out because we wanted to add pumpkin puree to a sponge cake without making it heavy. We figured it out! This recipe is perfectly light and still delicious like a classic tres leches.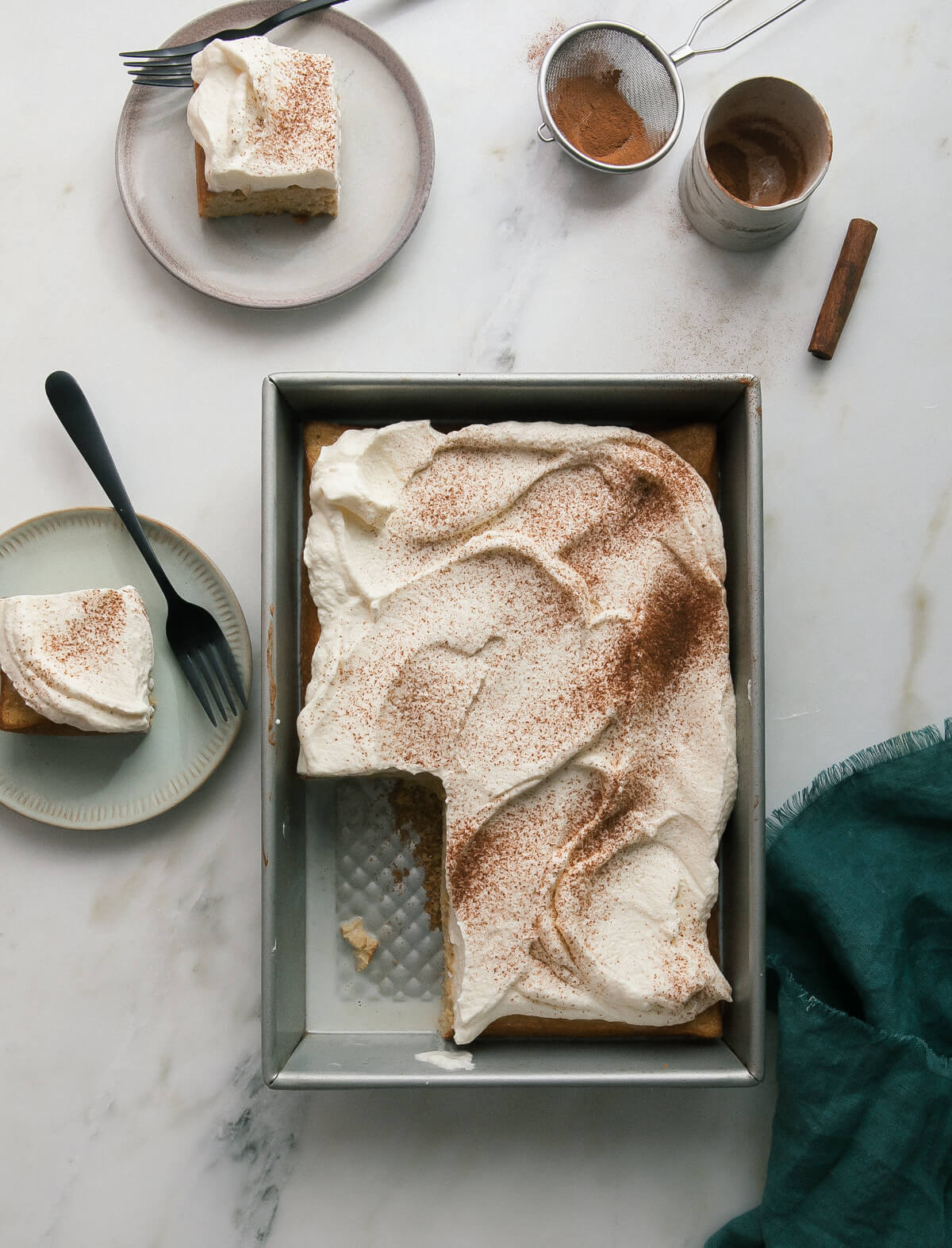 Masala Chai Apple Skillet Cake – This skillet cake is super simple to throw together. I love skillet cakes because they're easy yet still delicious to snack on.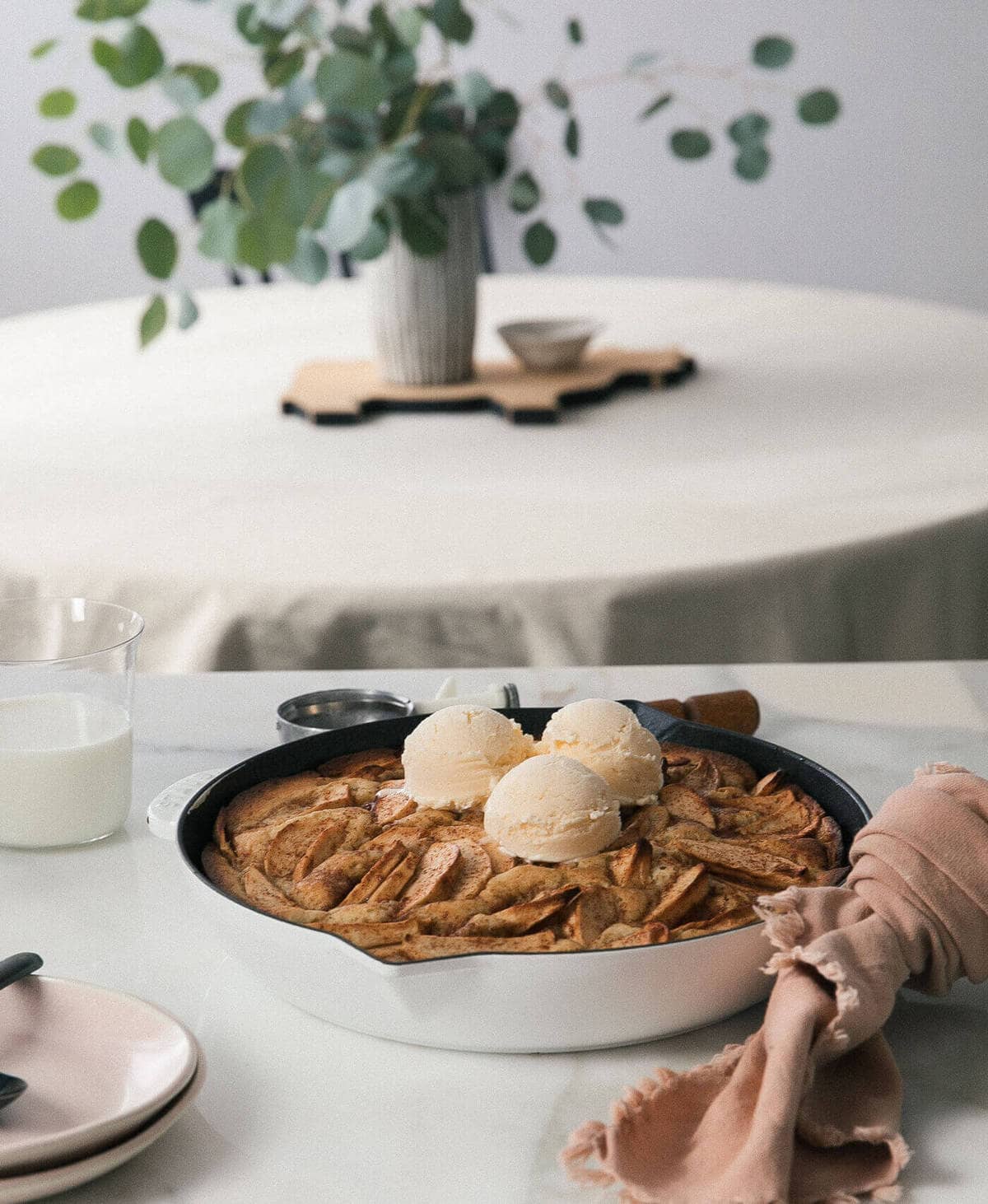 Cheddar Rye Apple Hand Pies – I will admit that I've always been skeptical about adding cheese to a pie crust but these are SO good. The cheddar and rye are a delicious combo.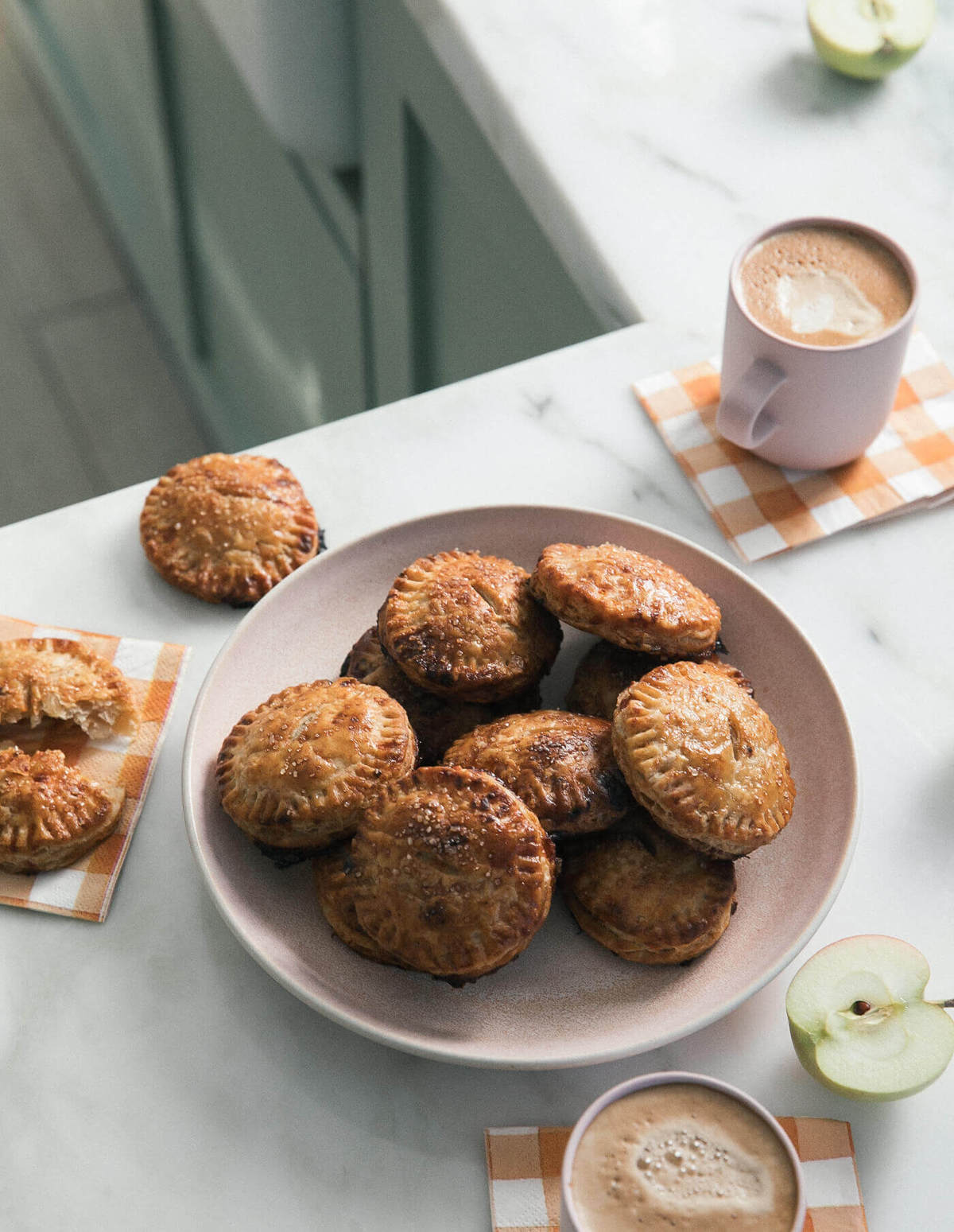 Easy Apple Cobbler – This cobbler is so easy to throw together, hence the name "easy." The topping is fluffy and cakey; it's one of my favorite recipes to make in under an hour.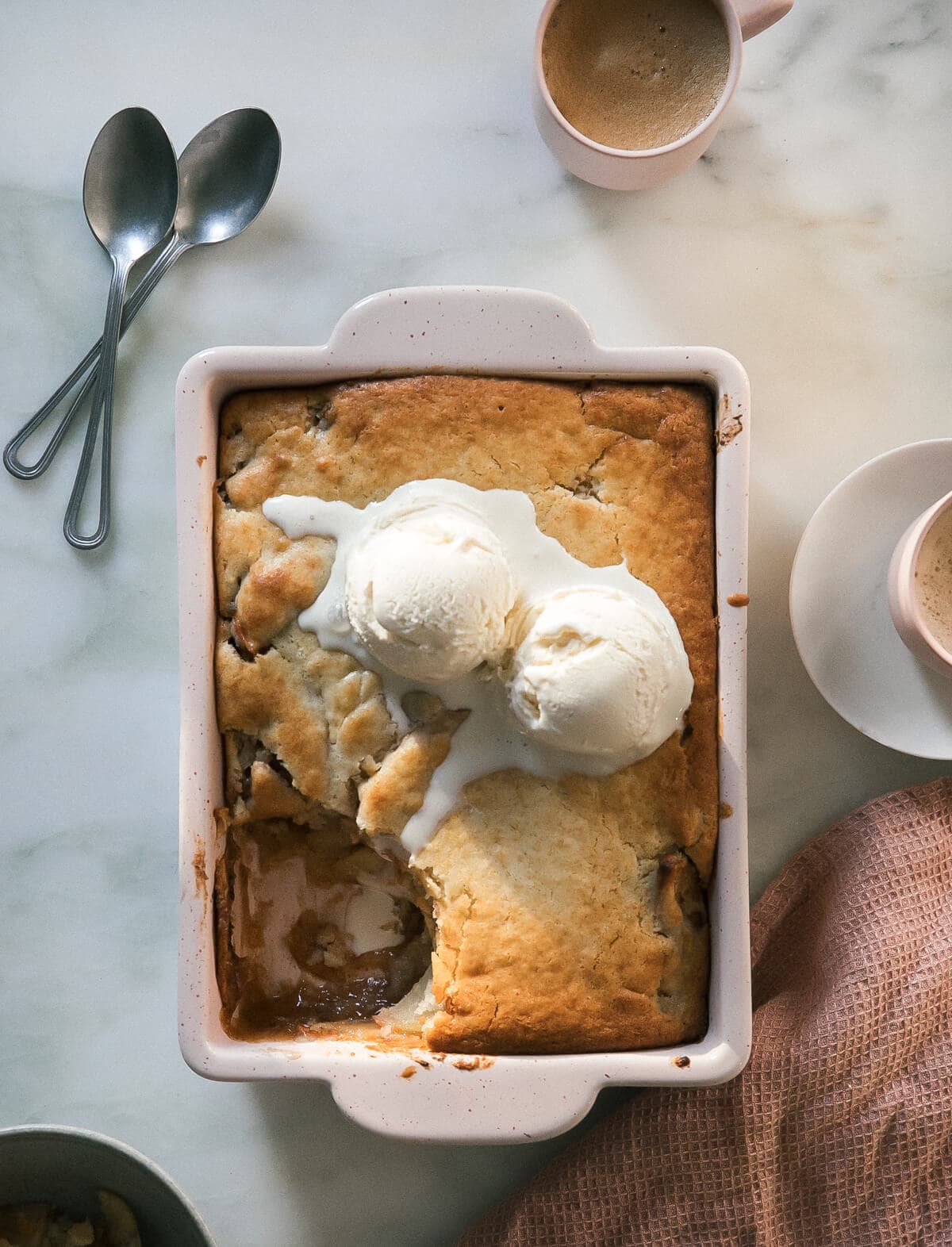 Brûléed Classic Pumpkin Pie – This recipe is a classic but with a bit of a twist. A crunchy twist. The topping is SO good. Add a bit of granulated sugar to the top and then torch it until solid. Best part is cracking the top!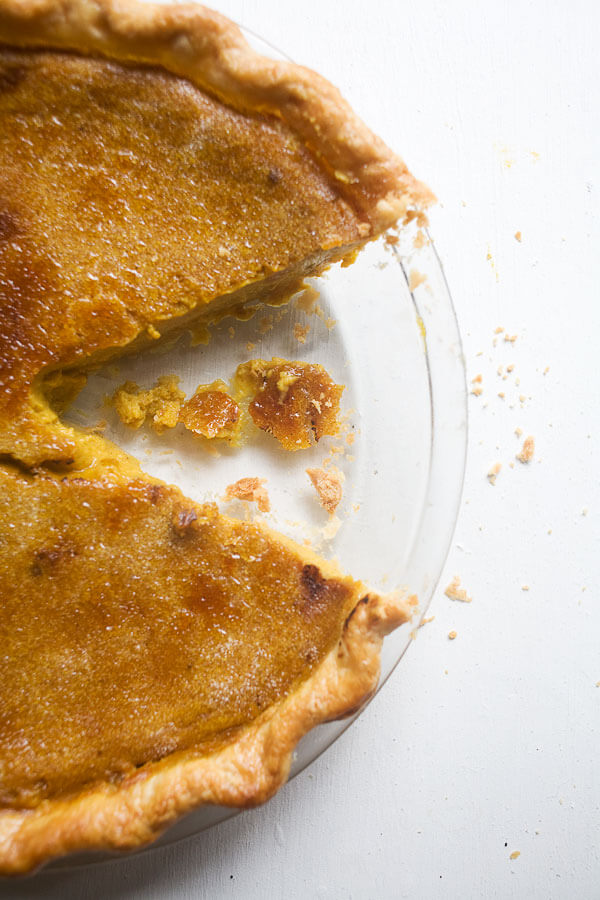 Cocktails: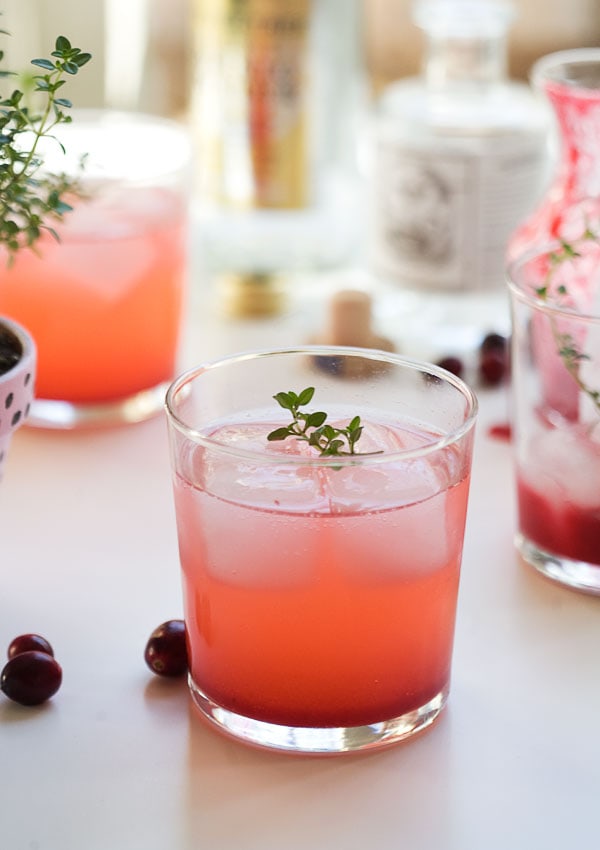 Pear Ginger-Sage Cocktail – Easy vodka fall vibes cocktail that has flavors from fresh ginger and sage. Serve over ice!
Hope you enjoyed this list of 40 Recipes to Make for Thanksgiving!
xoxo, Adrianna