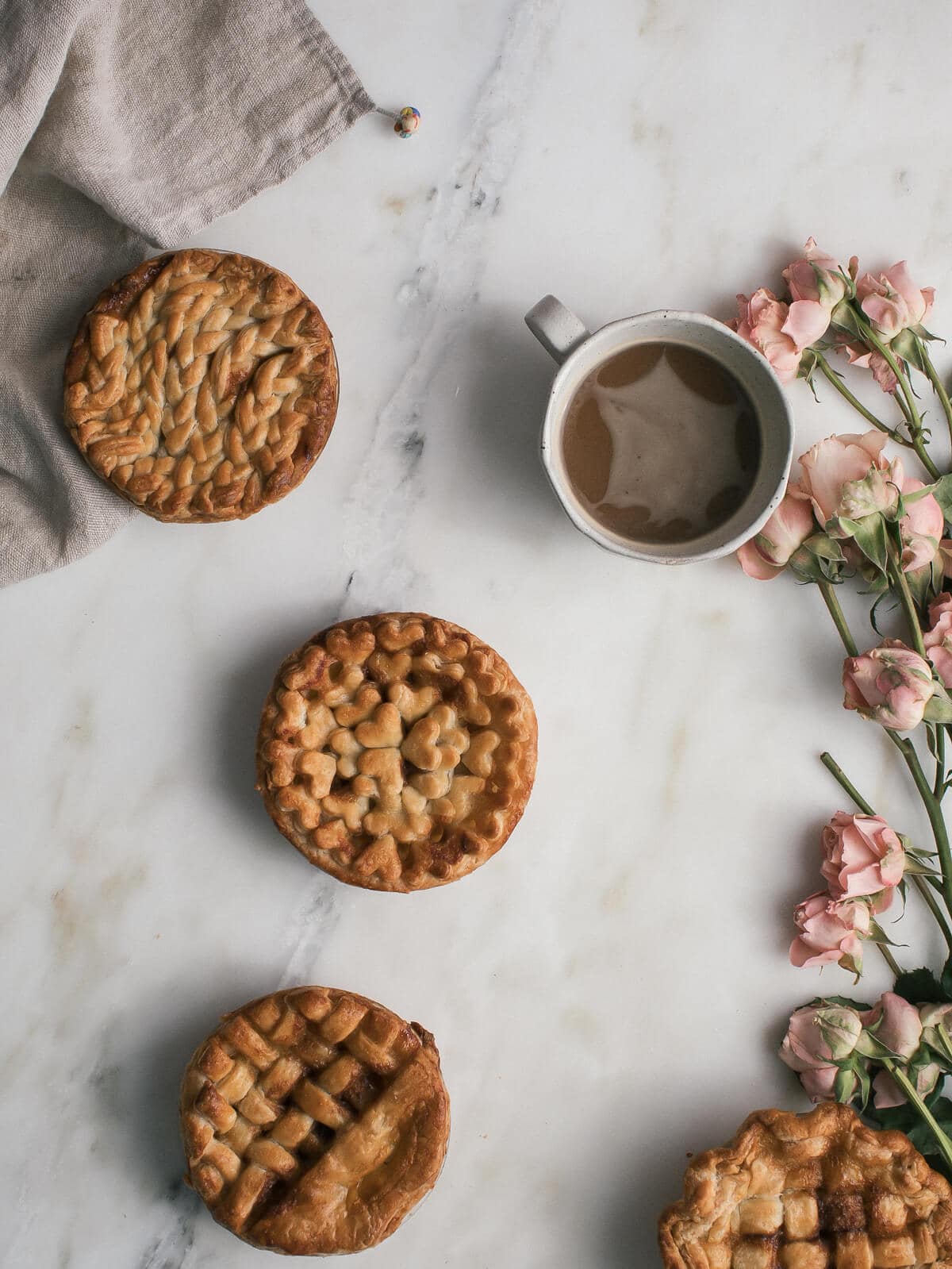 Hi hi!
Making Thanksgiving pies has always been so important and fun for me. Every single year I post a good handful of pies for people to choose from, so I wanted to highlight a few from the past that might work for your big eating day. ALSO, as a reminder, if you are making-pie-allergic, this pandowdy is truly the best option for you!
1. Butterscotch Pumpkin Pie - This is maybe my favorite pumpkin pie I've ever made. It is easy to make, delicious and simple.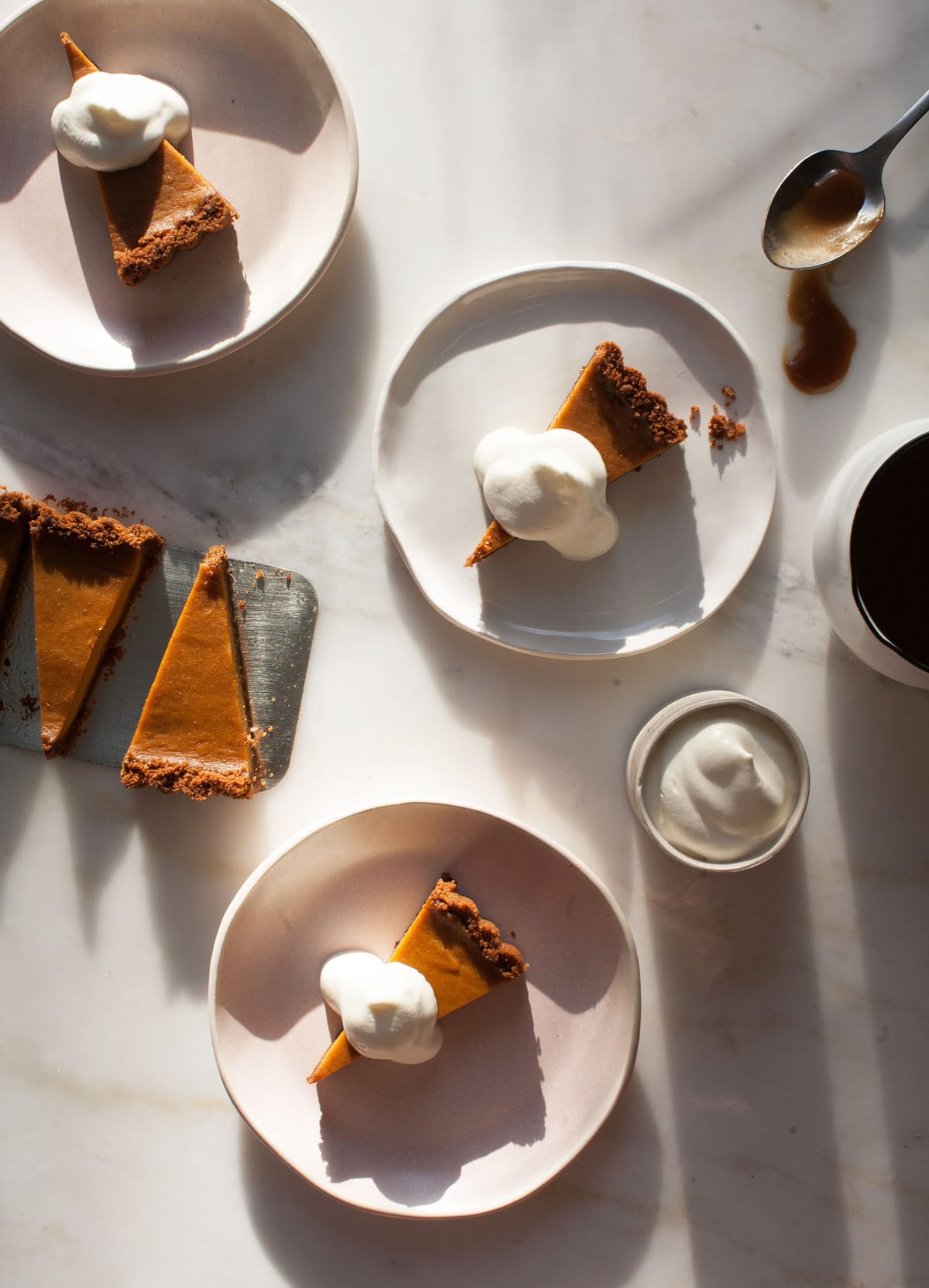 2. Black-Bottomed Pecan Pie - Chocolate added to a traditional pecan pie is heaven on earth.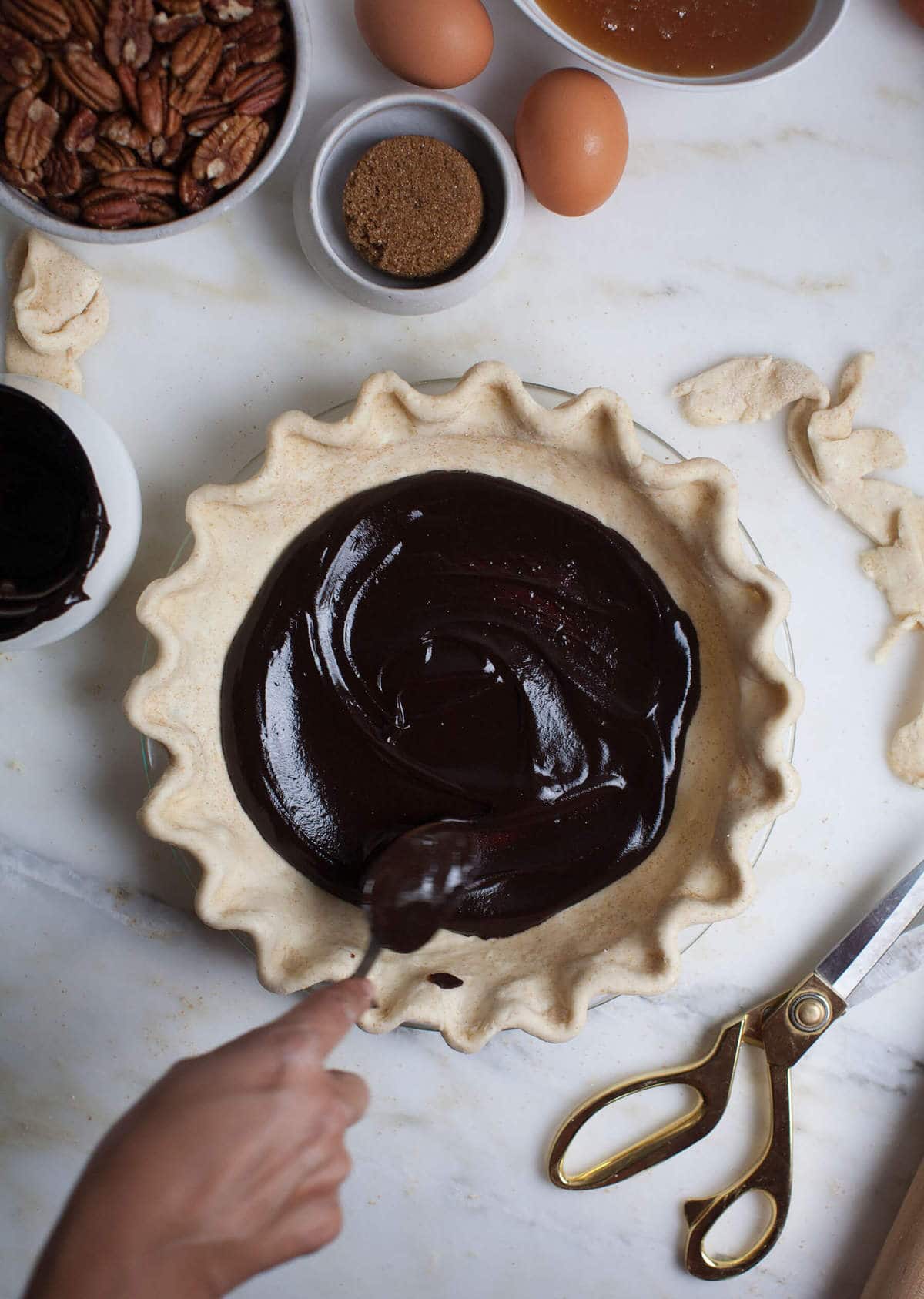 3. Rose Apple Pistachio Tart - This is beautiful and will take you a VERY long time to make. But it will be worth it. This is both delicious (hello pistachio butter!) and beautiful.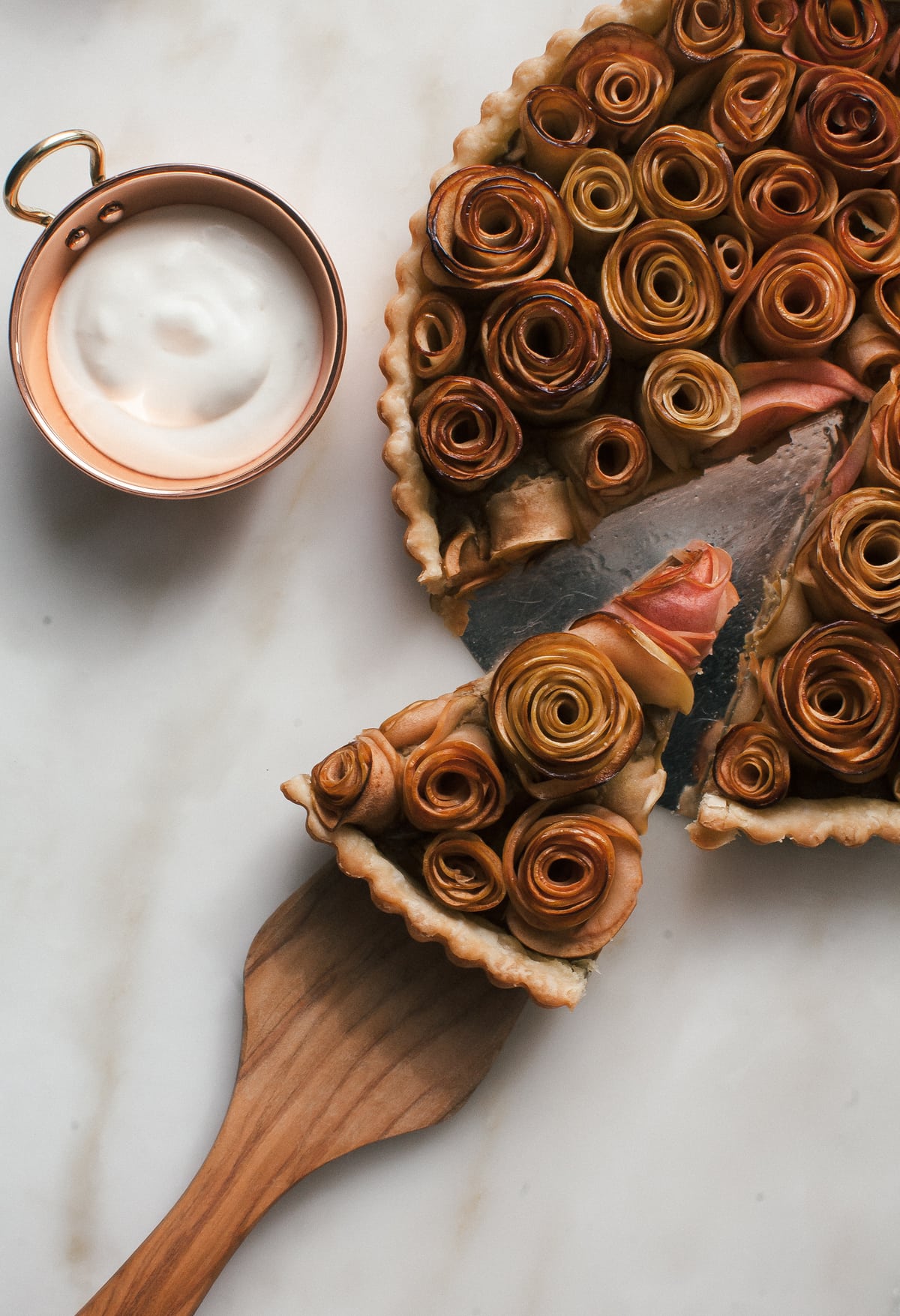 4. Miso Caramel Apple Pie - I love the savory quality miso adds to sweet pies and desserts. This pie has miso added to the caramel and it is SO good. It's one of those subtle flavors that people will hardly pick up on but they'll keep eating it and won't know why.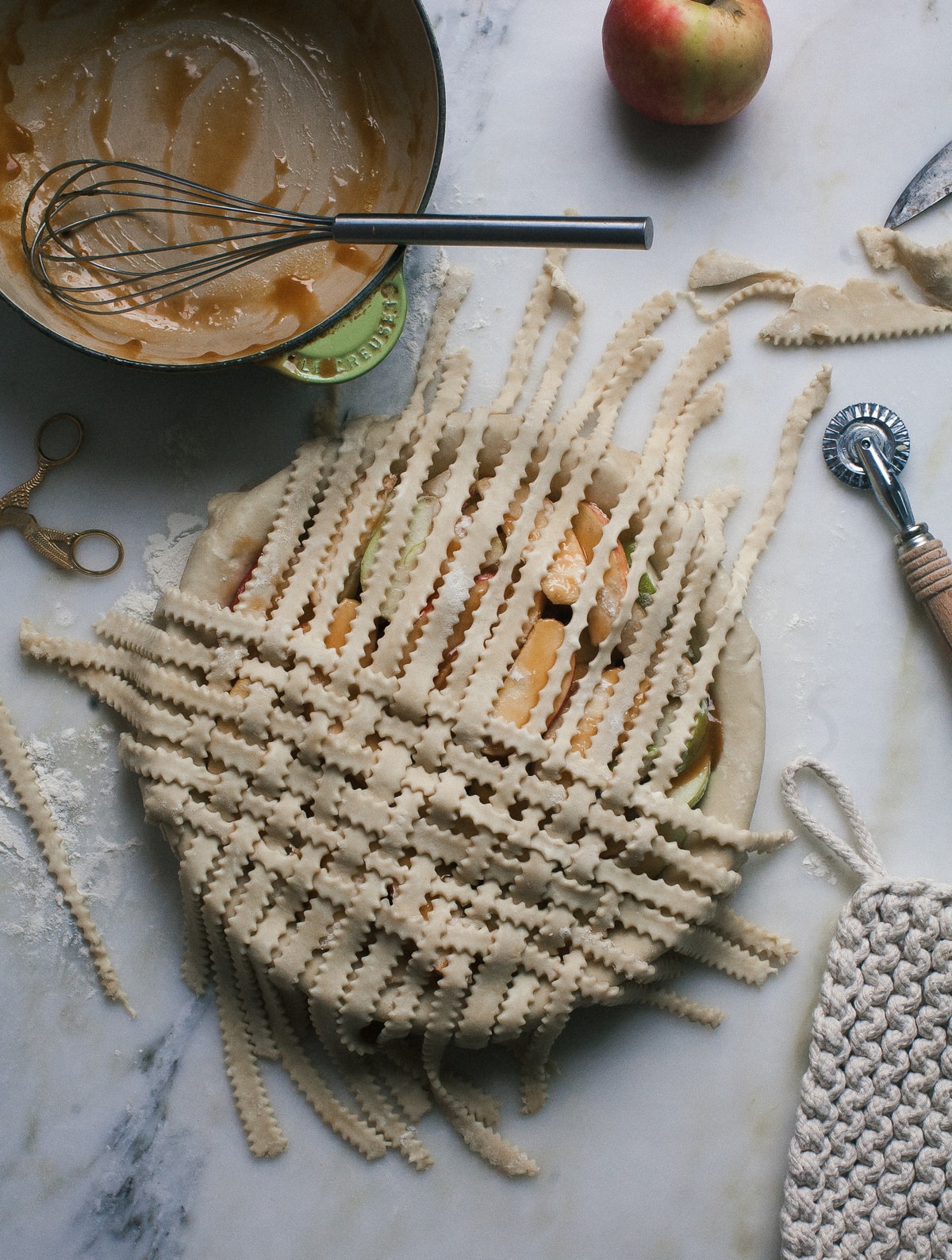 5. Tiramisu Pie - I made this last Thanksgiving with gluten-free cookies (for the crust) because one of my bestest friends is gluten-free and no one could tell! I love this pie because it's soft and flavorful and full of chocolate. Yum.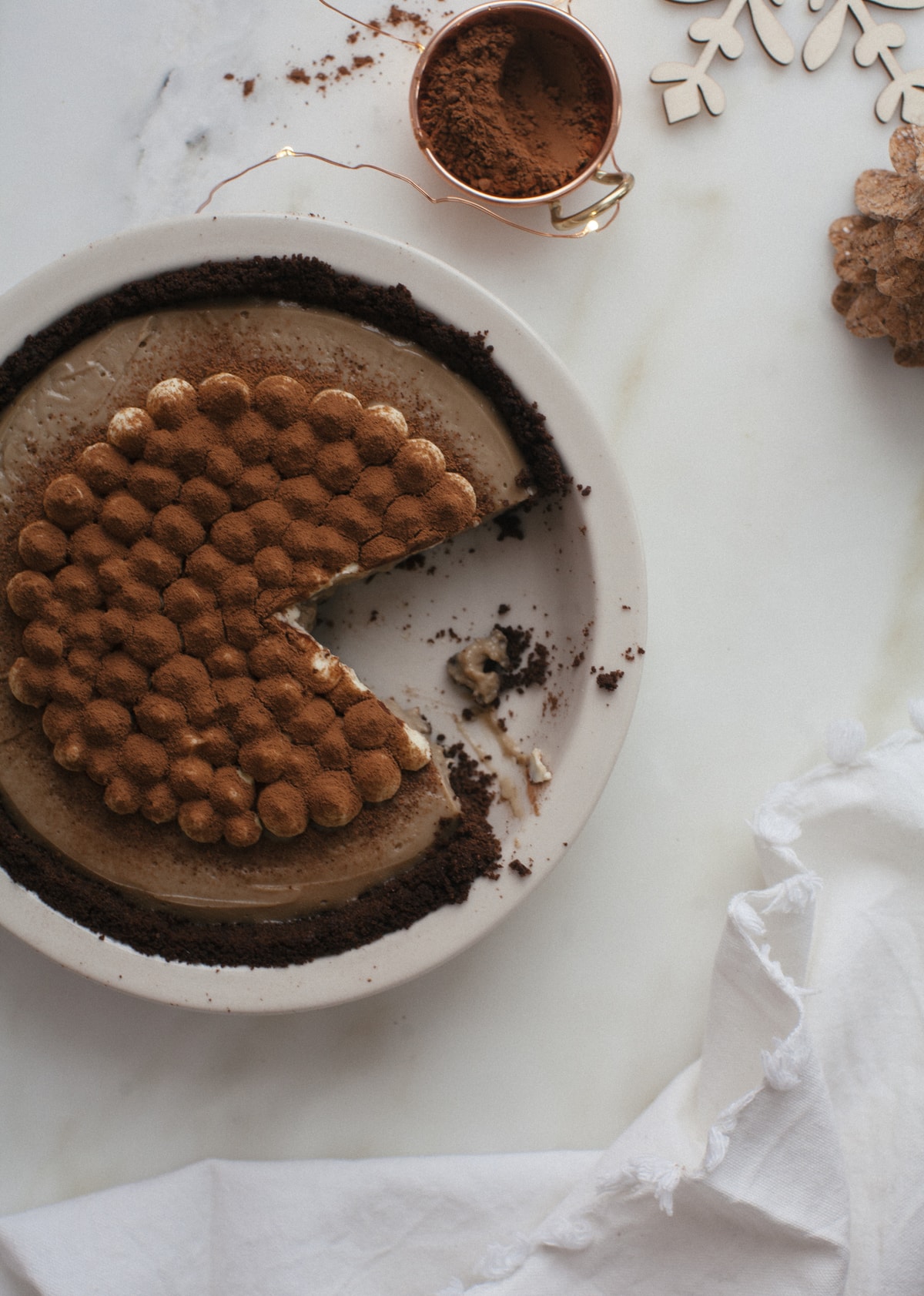 6. Classic Sweet Potato Pie - I love a sweet potato pie. I like it cold with ice cream. It's not everyone's favorite and a lot of people love it for its nostalgic qualities and I can't blame them. Pile on that marshmallow topping and torch it!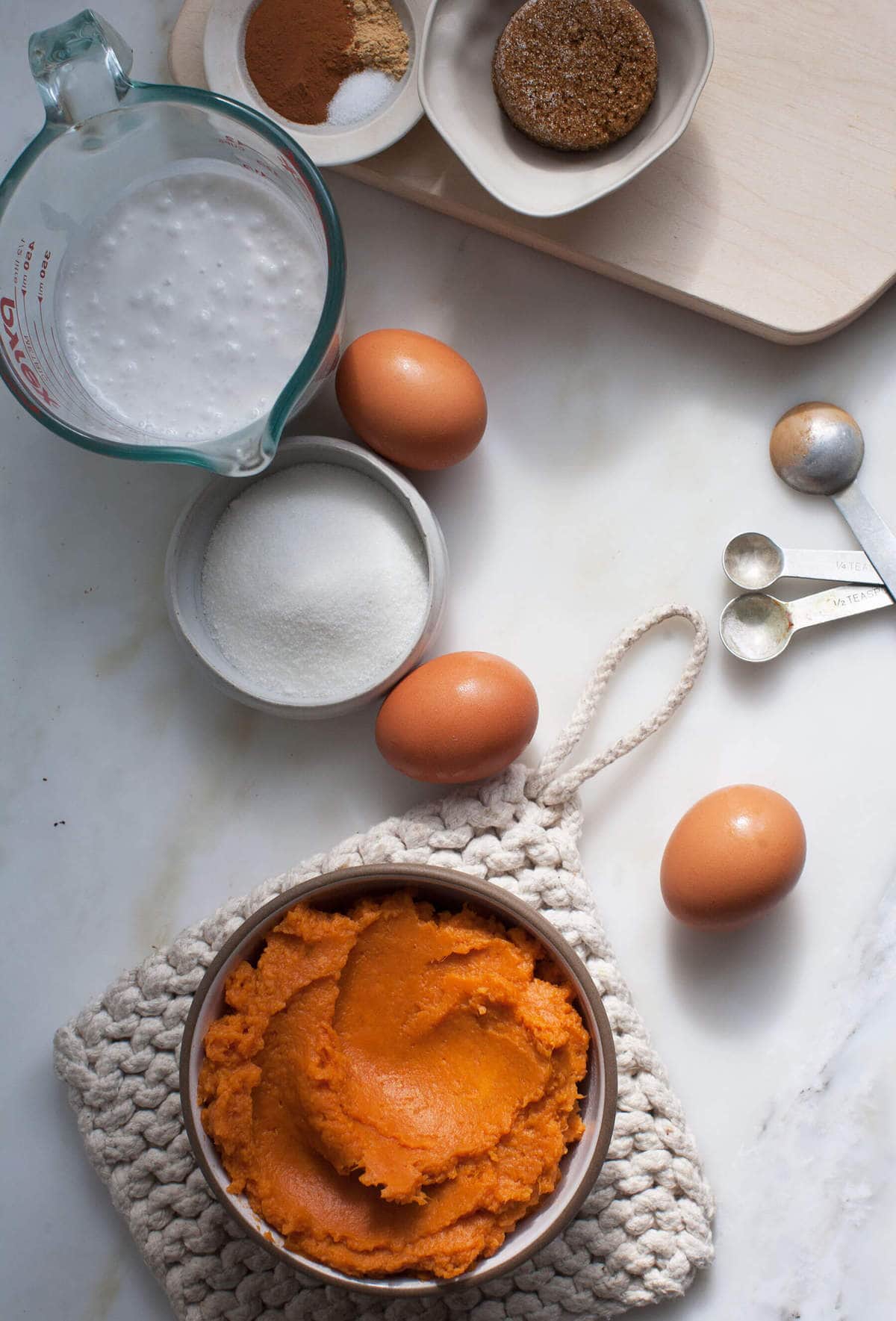 7. Walnut and Angostura Pie - This is like a pecan pie but a little different. It has walnuts, probably my all-time favorite nut (I do love pecans tho!) with just a hint of angostura bitters. It's an unexpected flavor but it SO delicious.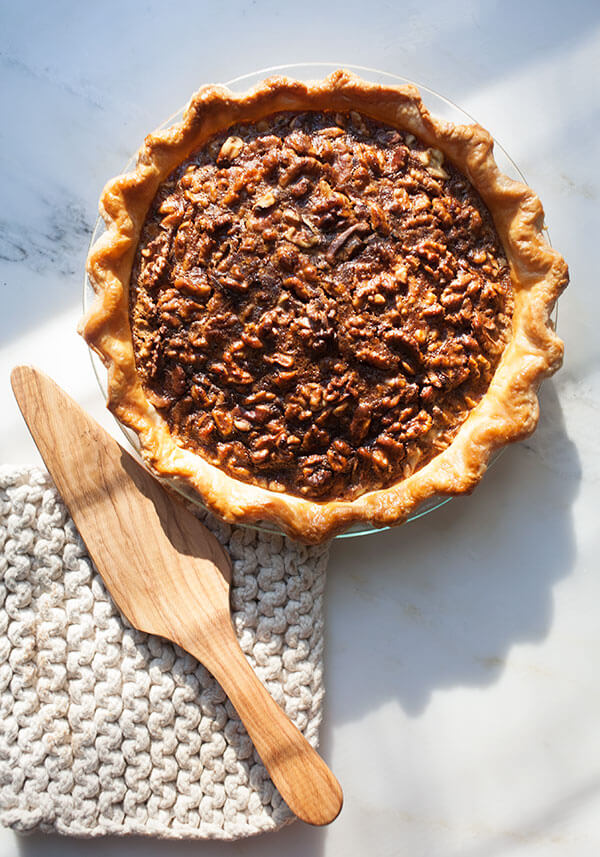 8. Brûléed Pumpkin Pie - You honestly could do this with even a store-bought pumpkin pie. All you have to do is sprinkle sugar on the top and torch it. It adds a nice crispness to it and everyone is like "oooo" + "ahhhh."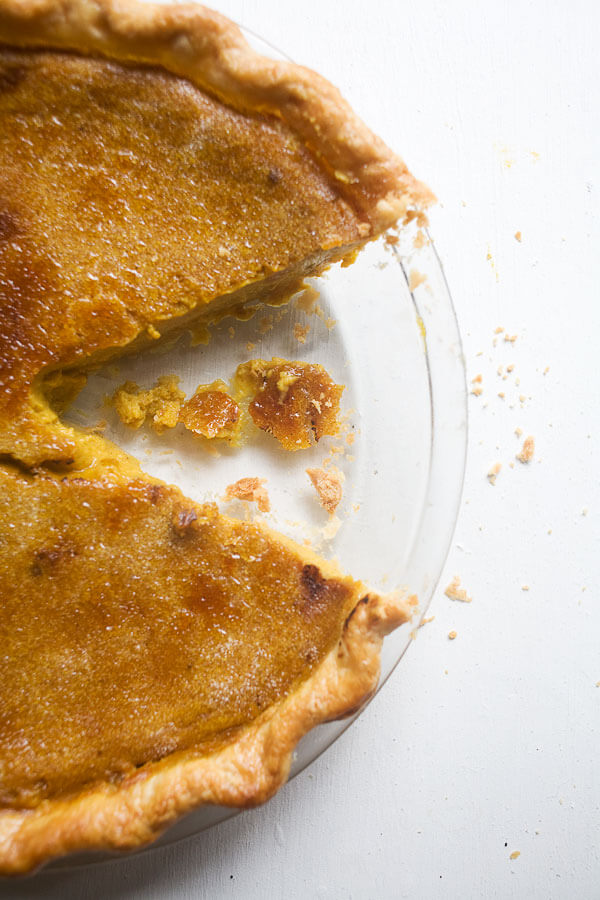 9. Caramel Pear Pie with an Oat Crumble - I love texture everything. The oat crumble on this pie is SO good. Just make sure you use the right pears or else it can be a bit watery. You could also make this with apples and it would be just as delicious.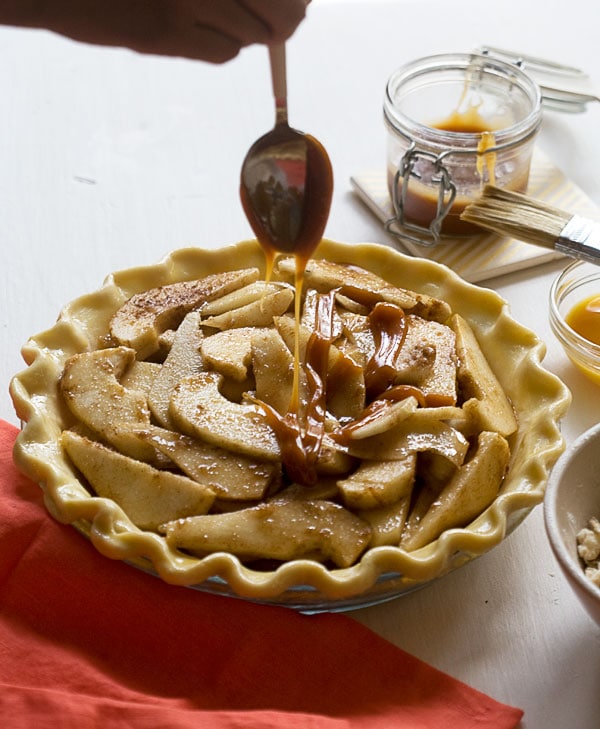 10. Mini Caramel-Chai Spiced Apple Pies - Say your Thanksgiving is gonna be small this year. Ours is gonna be tiny and I can't wait to make a few things and just chill. This would be perfect for a smaller Thanksgiving gathering. You can also just make this and throw it into a 9-inch pie dish and you'd be good to go.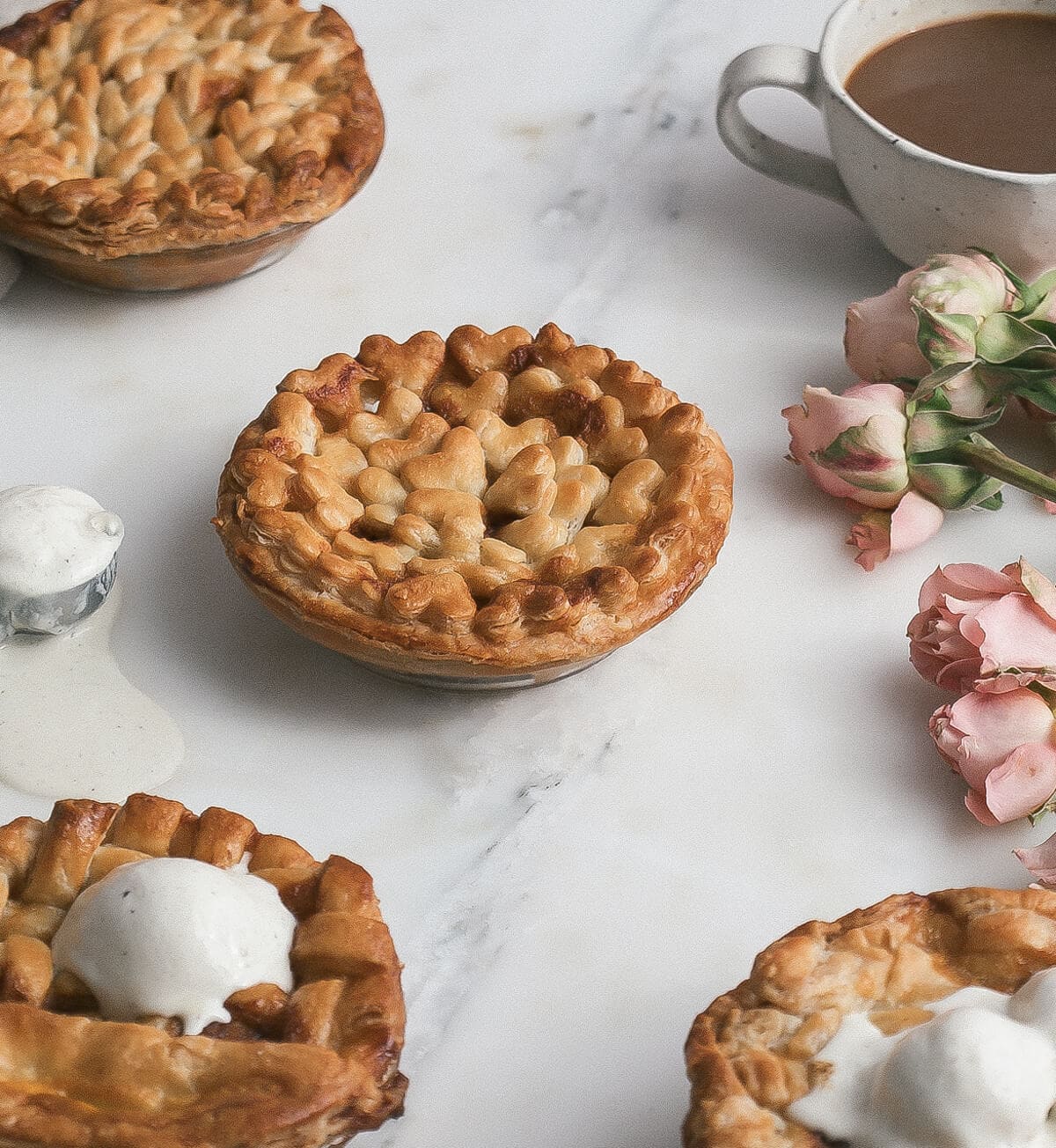 And of course, if you need some help with PIE 101, here's a helpful post that I posted a long time ago!