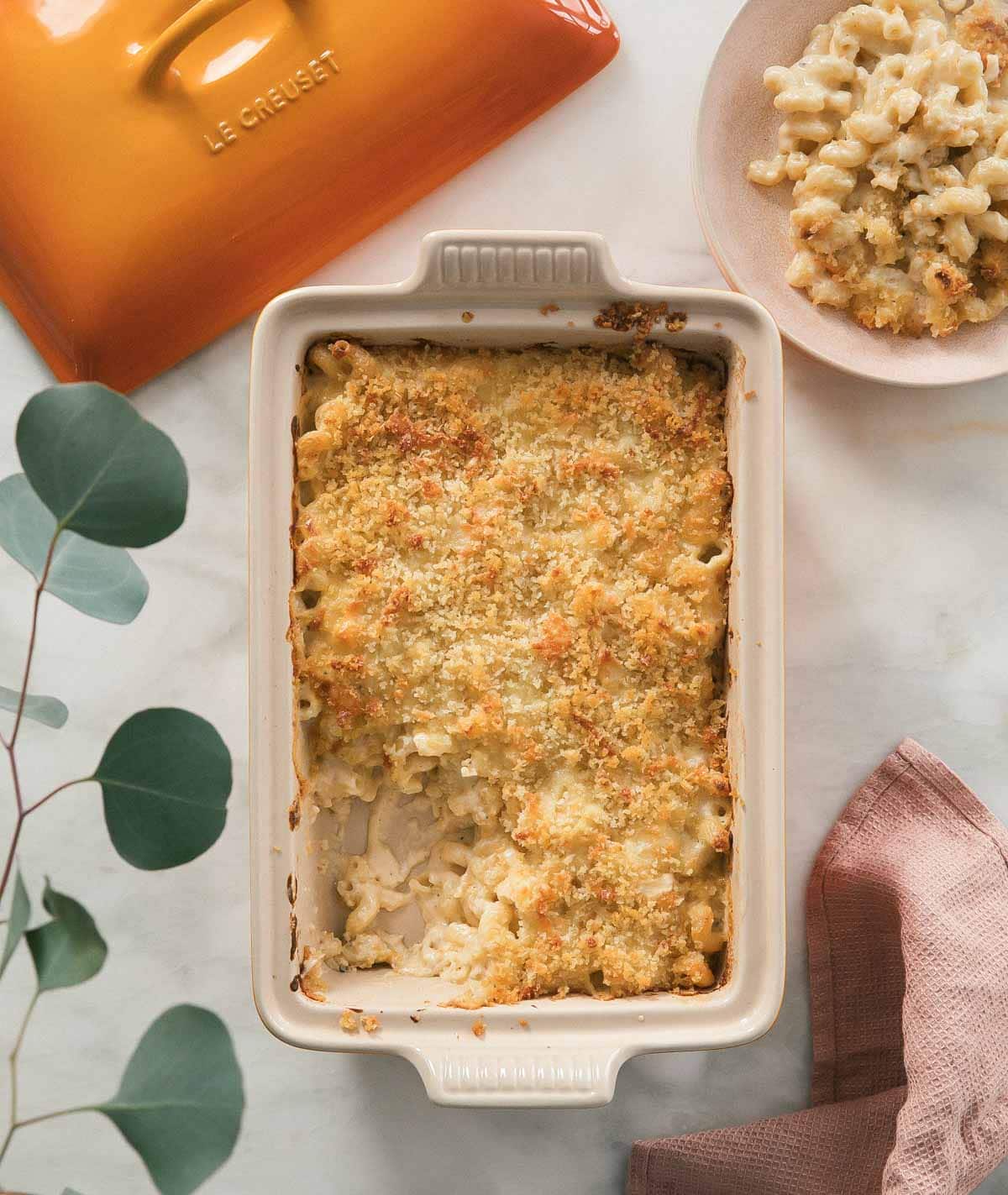 Creamy Baked Four Cheese Macaroni and Cheese is just that: baked and melty and cheesy with a crunchy bread crumb topping that is very optional but very delicious!
For this post, I teamed up with Le Creuset! I love and use their cookware nearly every single day so this truly is a dream come true.
I was very lucky to have been sent a few pieces from their new fall collection and let me tell, it is all so gorgeous! In this post, for this recipe, I'll be using the 5-quart Dutch Oven in Persimmon and their 6-quart Casserole Dish in Persimmon. As you can see, Persimmon is a beautiful autumnal orange color that is perfect for any Thanksgiving table. Honestly the color, while super fall-like, looks good year around and is perfect for baking in the oven and then going straight to the table.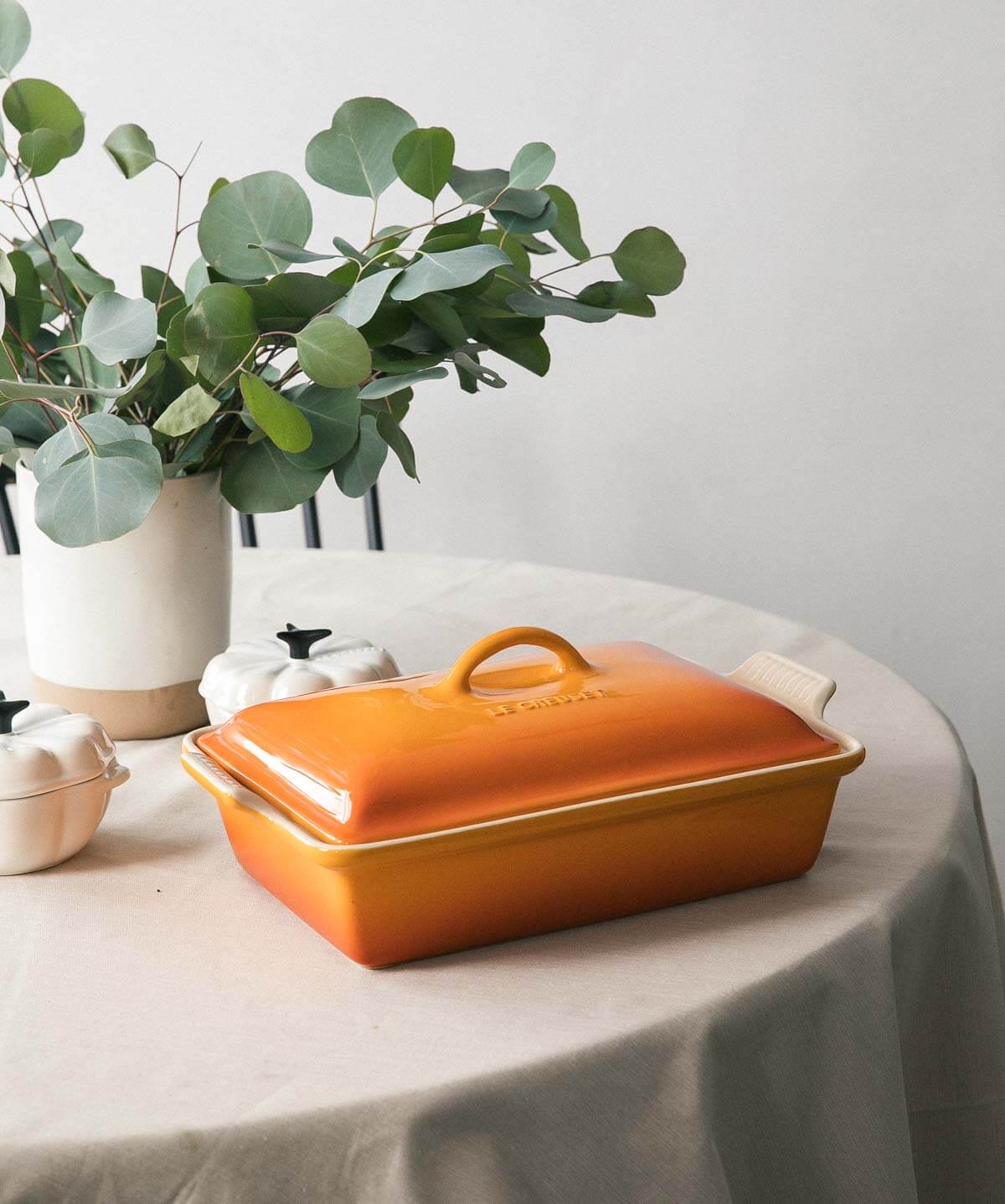 Macaroni and Cheese Basics!
I love stove-top macaroni and cheese. It's creamy and delicious. I've always struggled with baked macaroni and cheese because it can dry out very quickly. I didn't want that for this macaroni and cheese so here are some things that we did in order to achieve creamy while baked.
1. More sauce. The saucier the macaroni and cheese is, the less likely it'll dry out in the oven. In my opinion, it's a bit too saucy for a stove-top macaroni and cheese, but for a baked version the ratios are perfect.
2. Rinse off the pasta. I NEVER rinse my pasta but in this case, I want to get rid of any extra starch that will contribute to a thicker sauce. I learned this tip from The Kitchenista!
3. Liberal amount of cheese! This recipe uses a pound of cheese. More info below on the type of cheeses and breakdown, but you need a good amount of cheese in order to make it, well, cheesy!
4. Crunchy top! Some people LOVE a crunchy bread-crumb topping. Others want more cheese. I say you do you! I personally think a bread crumb topping is the move.