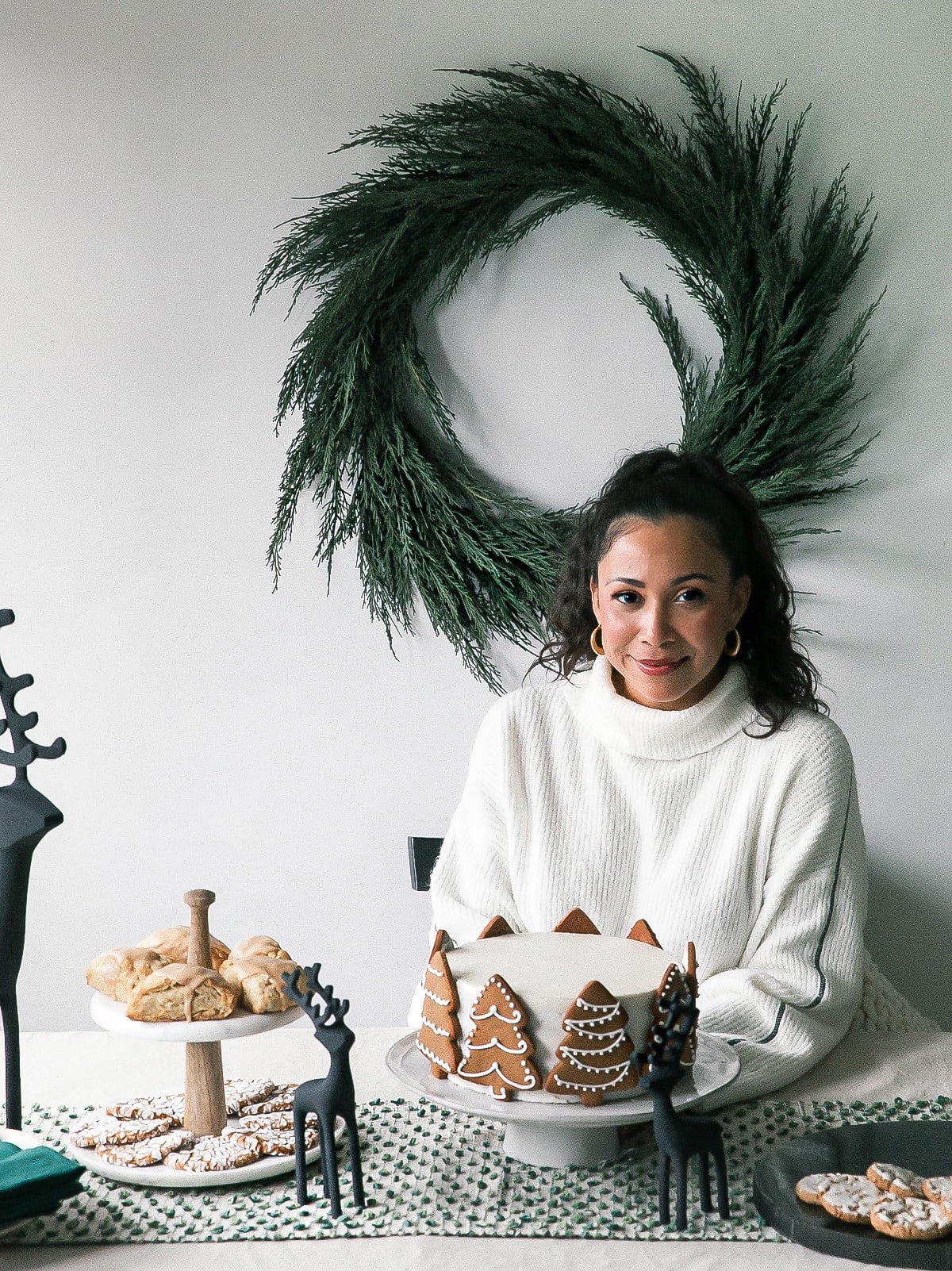 The holidays are upon us and we are all ready basking in the holiday vibes that we love so much. Today I'm super excited to share this Black Walnut Cake recipe with you AND this holiday dessert table with Crate and Barrel! This cake is buttery and nutty and super fluffy. The gingerbread cookies that go around on the outside are added for a bit of cuteness. And this holiday dessert table makes me all excited for this time of year.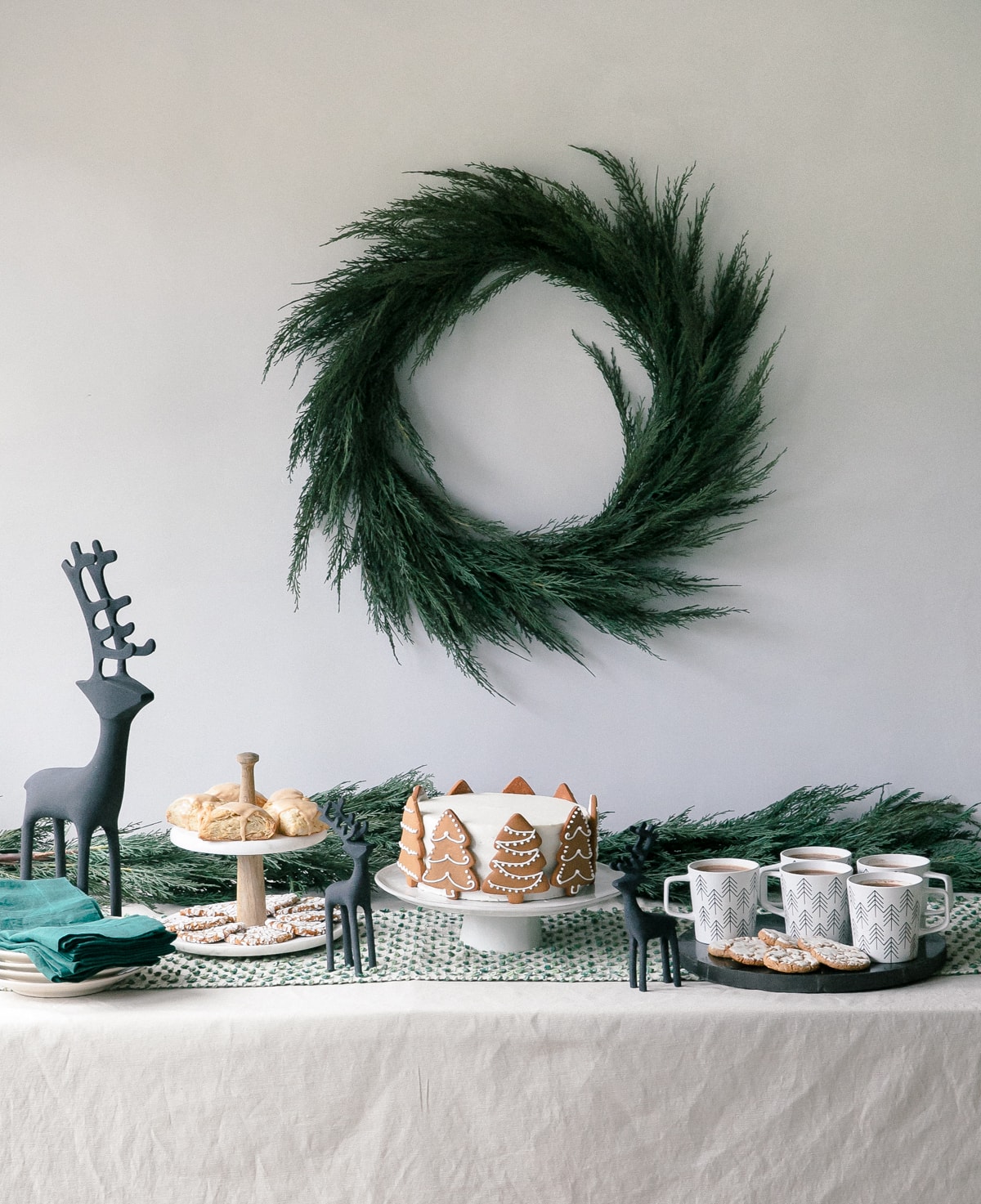 I teamed up with Crate and Barrel to show off this fun holiday dessert table—my go-to for holiday décor! This table is the perfect thing to assemble for any holiday or seasonally festive parties you might be throwing.
My Holiday Dessert Table:
I wanted the table to be both super pretty but approachable. Most of these things I made a week or so before, froze them and then baked them up the day of. This made for a super easy, breezy experience. Here's what I figured I'd set out for guests:
Gingerbread Crinkle Cookies (recipe coming soon!)
Black Walnut Cake
Now for the decor! Everything is Crate and Barrel and while, yes, a lot of it has holiday vibes, there are some things I used that I could use year-round.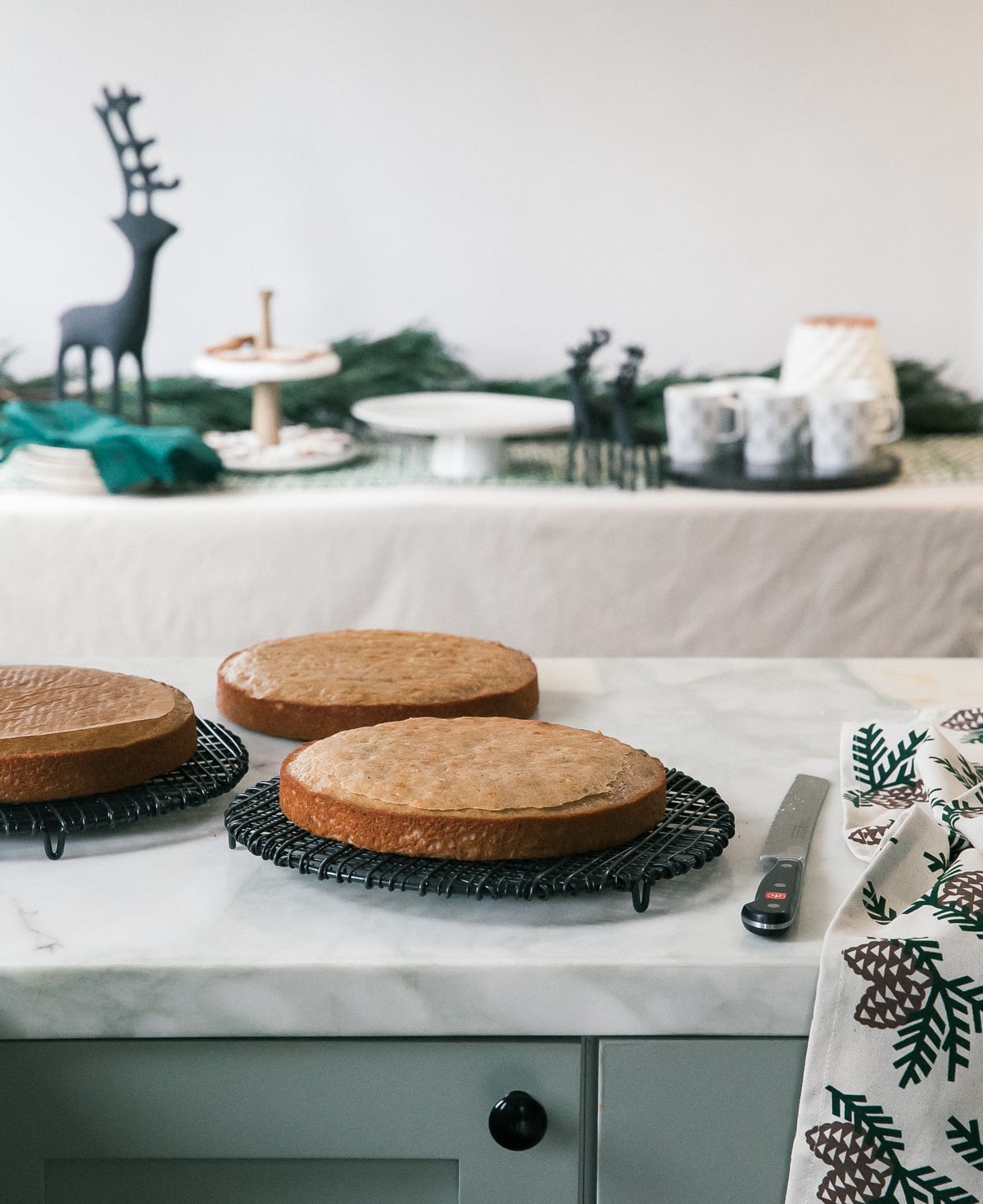 Continue Reading