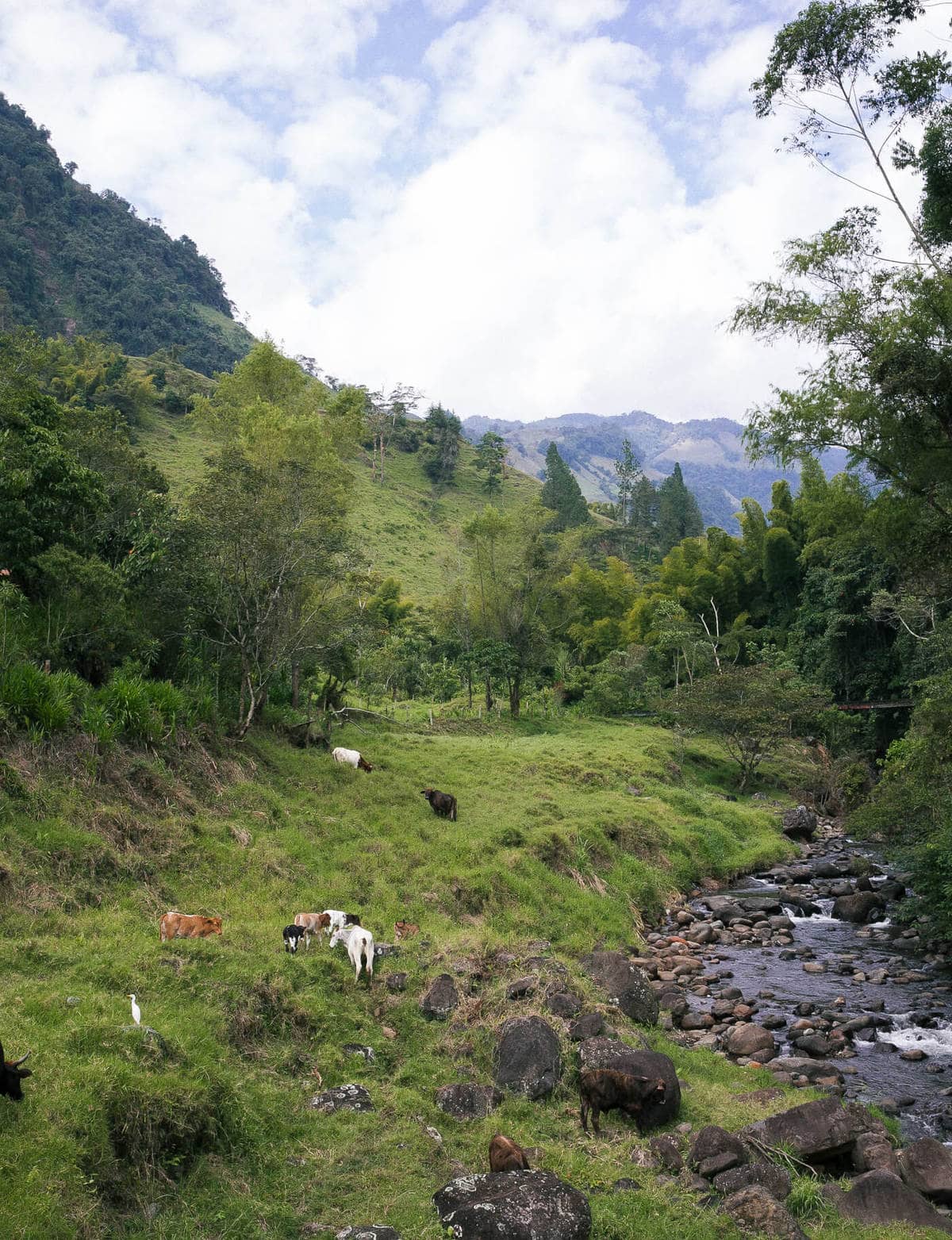 A few weeks ago, Nespresso invited me to Colombia to learn more about how their farming practices deliver high quality coffee in a sustainable way…You all know how huge of a fan I am so how could I say no?!!
I overnighted some rain boots and hopped on a flight to Medellín, Colombia. From there we all jumped on a helicopter (I was maybe a little nervous about it—heights are not my friend!) to Jardín, a small town about 2 hours south of Medellín. It's a coffee town, surrounded by coffee farms, which sprinkle the region.
When we arrived in the town center of Jardín, it was early Sunday morning and the town was full of people coming in from their farms for a day of church and relaxation.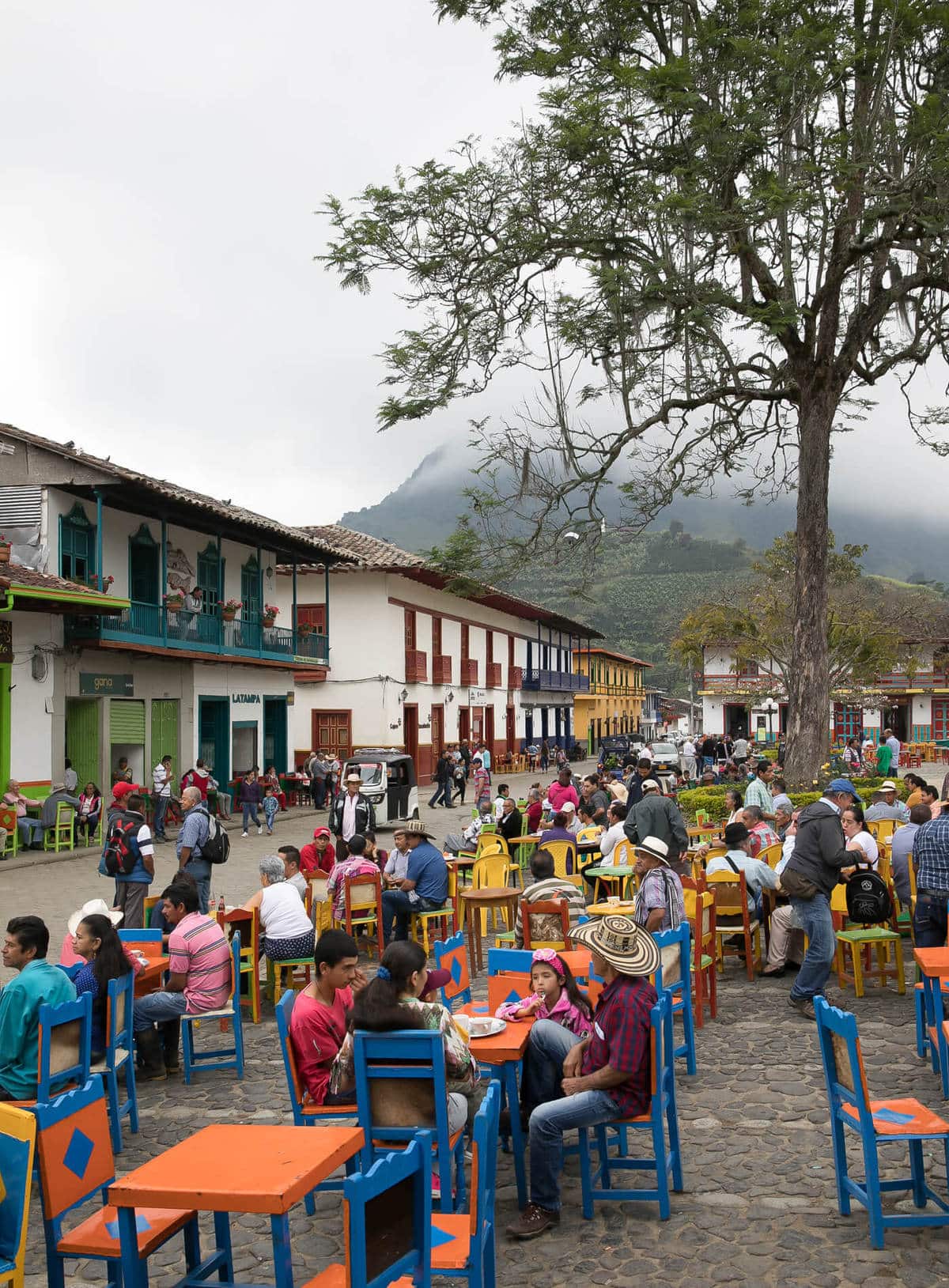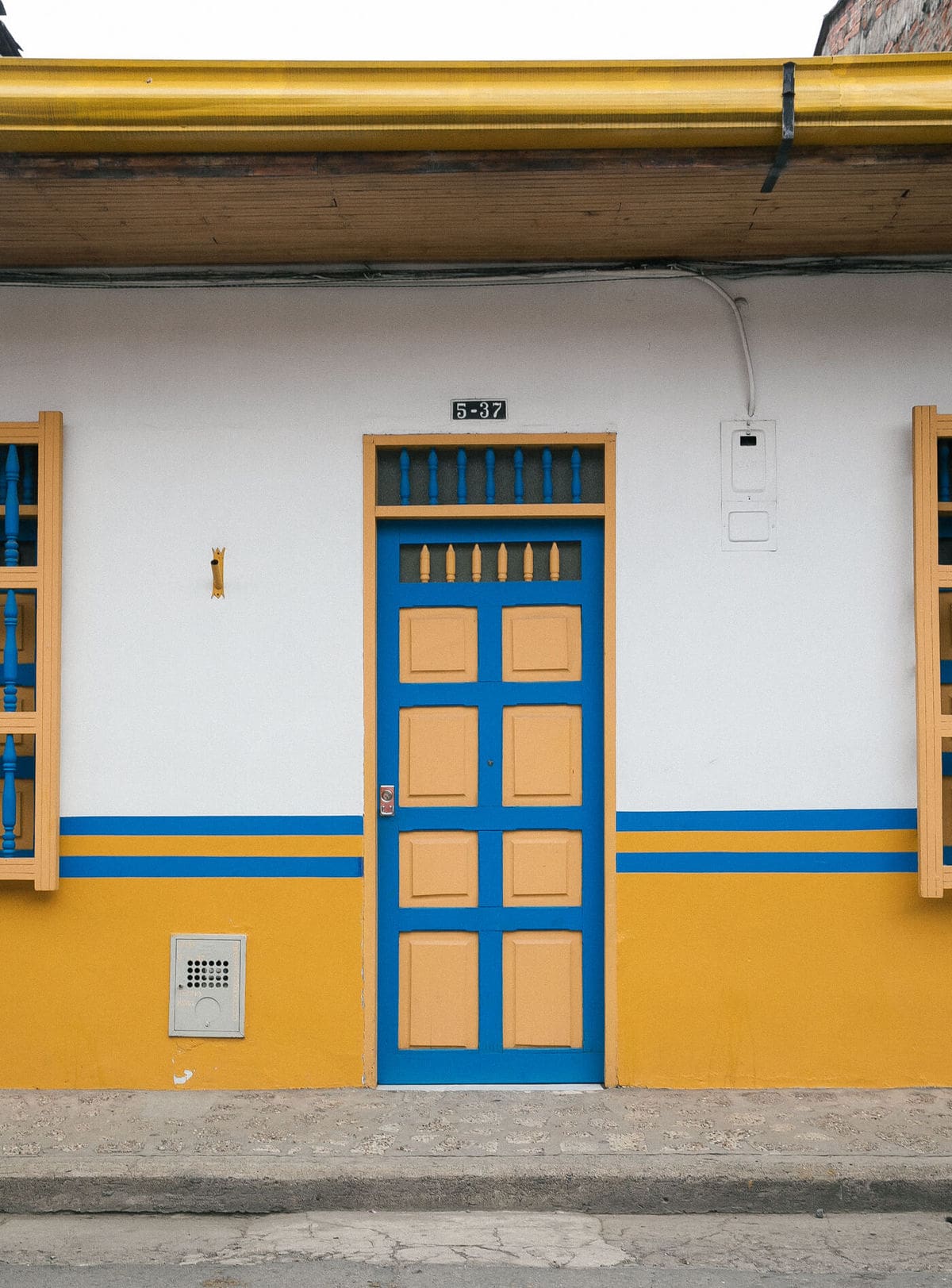 The town of Jardín is quaint, colorful and abundant with roses. Farmers and their families drink coffee in the square, gossip with their friends, buy groceries for the week and spend a day of leisure. So, we did that too. We had a chill breakfast and began to learn about Nespresso's sustainability story…
I was lucky enough to sit with the US President and CEO of Nespresso, Guillaume Le Cunff, and Director of Expocafé, Juan Carlos Ardila, and his wife, Davi. I loved all of them so much. Juan Carlos, whose own father was a coffee farmer, told us the story of the Nespresso AAA Sustainable Quality™ Program, developed together with the nonprofit the Rainforest Alliance.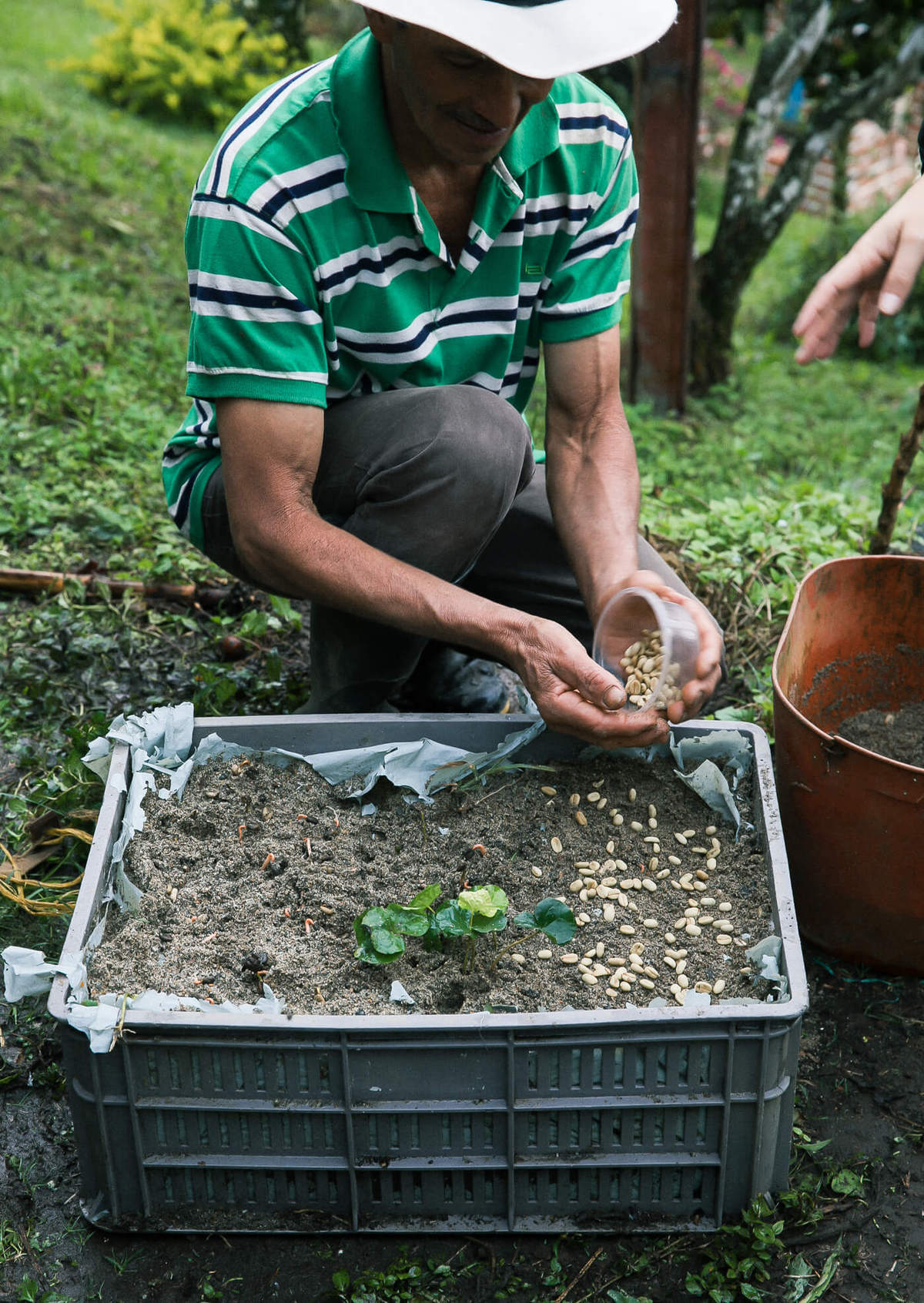 I learned that there are so many more components to creating a sustainable company and industry than just environmental. Socio-economic sustainability is important, too!
A lot of coffee farmers, specifically small coffee farmers, are susceptible to so many things that are out of their control: mainly weather and market volatility. Meaning if one year the weather is erratic and makes a farmer's crop unsellable, the farmer makes little to zero money that year. This obviously makes it incredibly difficult for a farmer to support their family.
Nespresso is exploring ways to help farmers deal with extreme climate impacts, including providing crop insurance for farmers in Colombia. In addition, Nespresso is working with a number of local partners on a pension plan for Colombian farmers, making retirement and financial stability a possibility.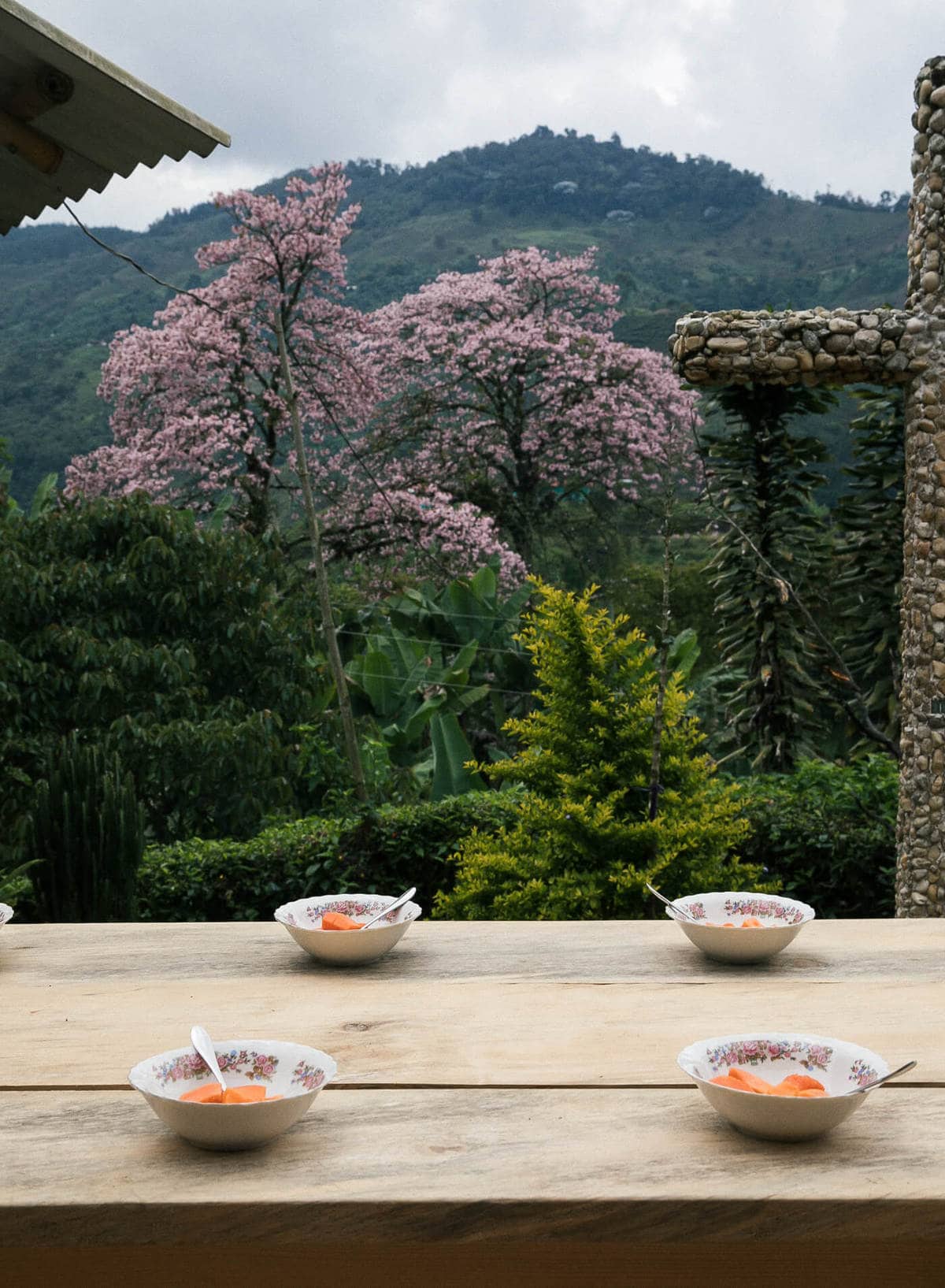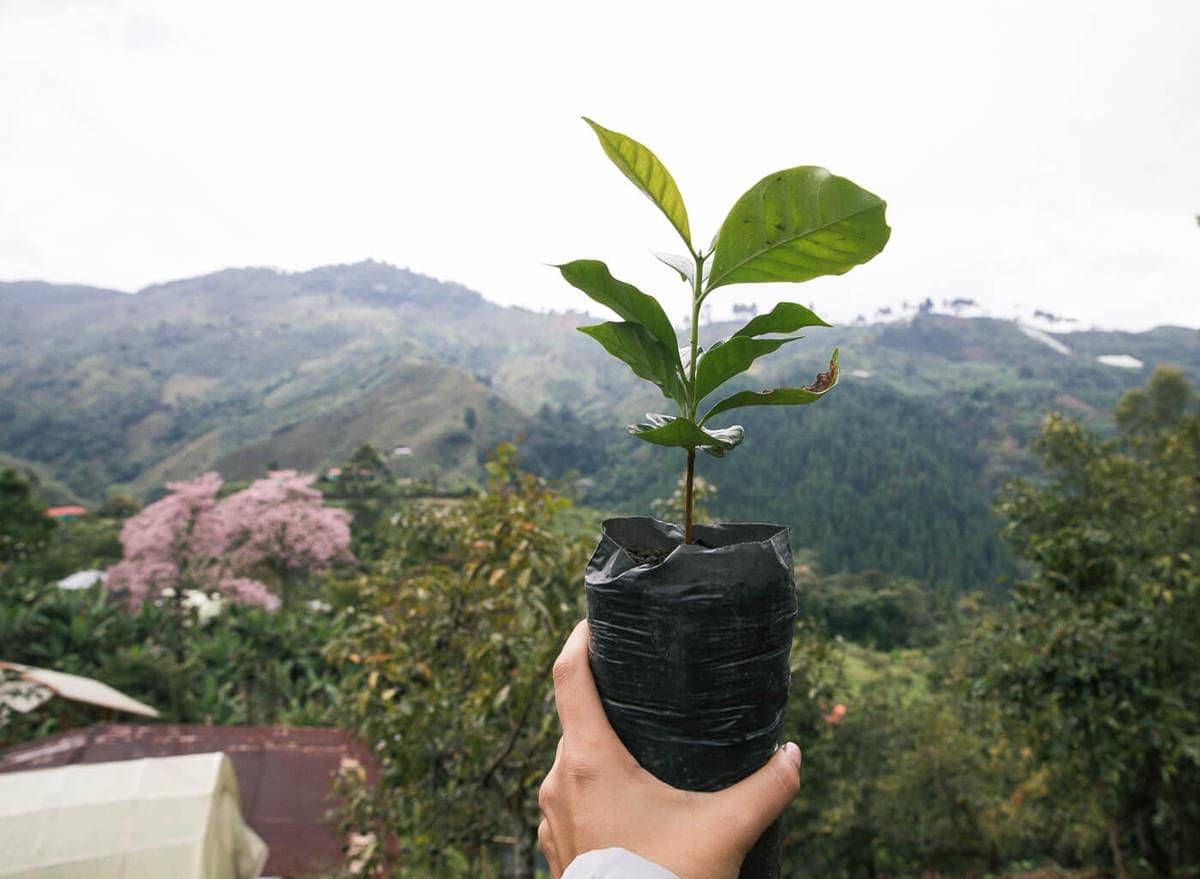 The socio-economic sustainability portion hit me pretty hard. As many of you know, part of my family is from Colombia and most of them fled to other countries (mainly to The United States and Brazil) due to Colombia's volatile (both economic and violent) environment. It made me so proud and happy that there were systems being put in place that would positively affect Colombia and its farmers' and communities' futures.
After we learned about the AAA program, we visited a few coffee farms. I was comforted by how proud and happy these farmers were of their land and the product they grow and farm.
I learned the process of picking coffee beans (fun fact: they actually start as cherries!). Guys, not easy work! The first farm we visited, which belonged to Don Ruben, was on a ridiculously steep mountain. It had rained all morning so the earth was soft and muddy.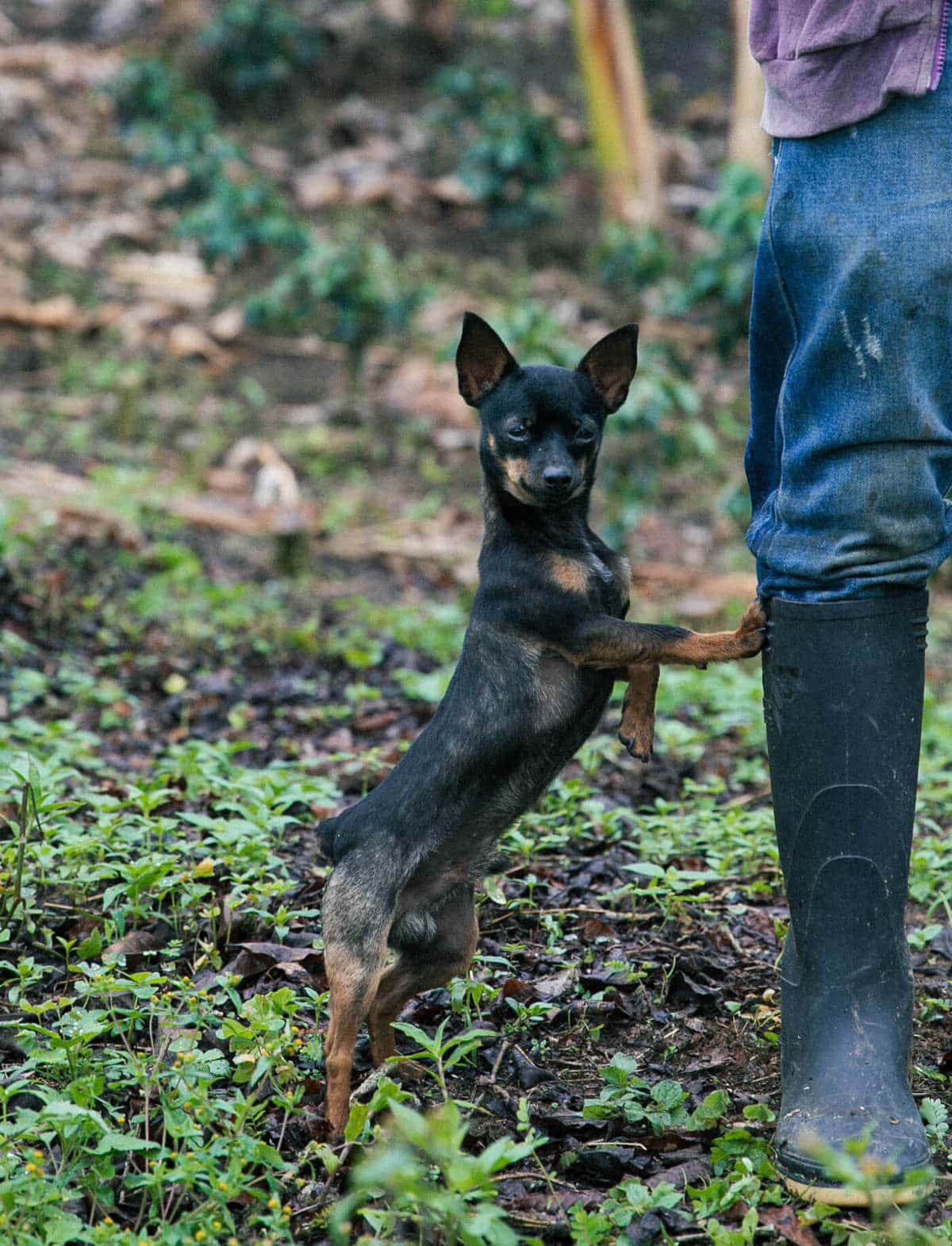 Let me tell you it was an experience I'll never forget! But I love adventure and I loved getting my hands dirty so I found it fun and ridiculous as I slid in the mud on the side of the mountain trying to collect as many cherries as possible.
But doing that every day—oooof…it's hard work!
The coffee cherries have to be picked only when they turn from green to red. After that, they're run through a machine that removes its skins. And then you get the coffee bean, which is then dried for a few days in a greenhouse before it can be sold / made into coffee.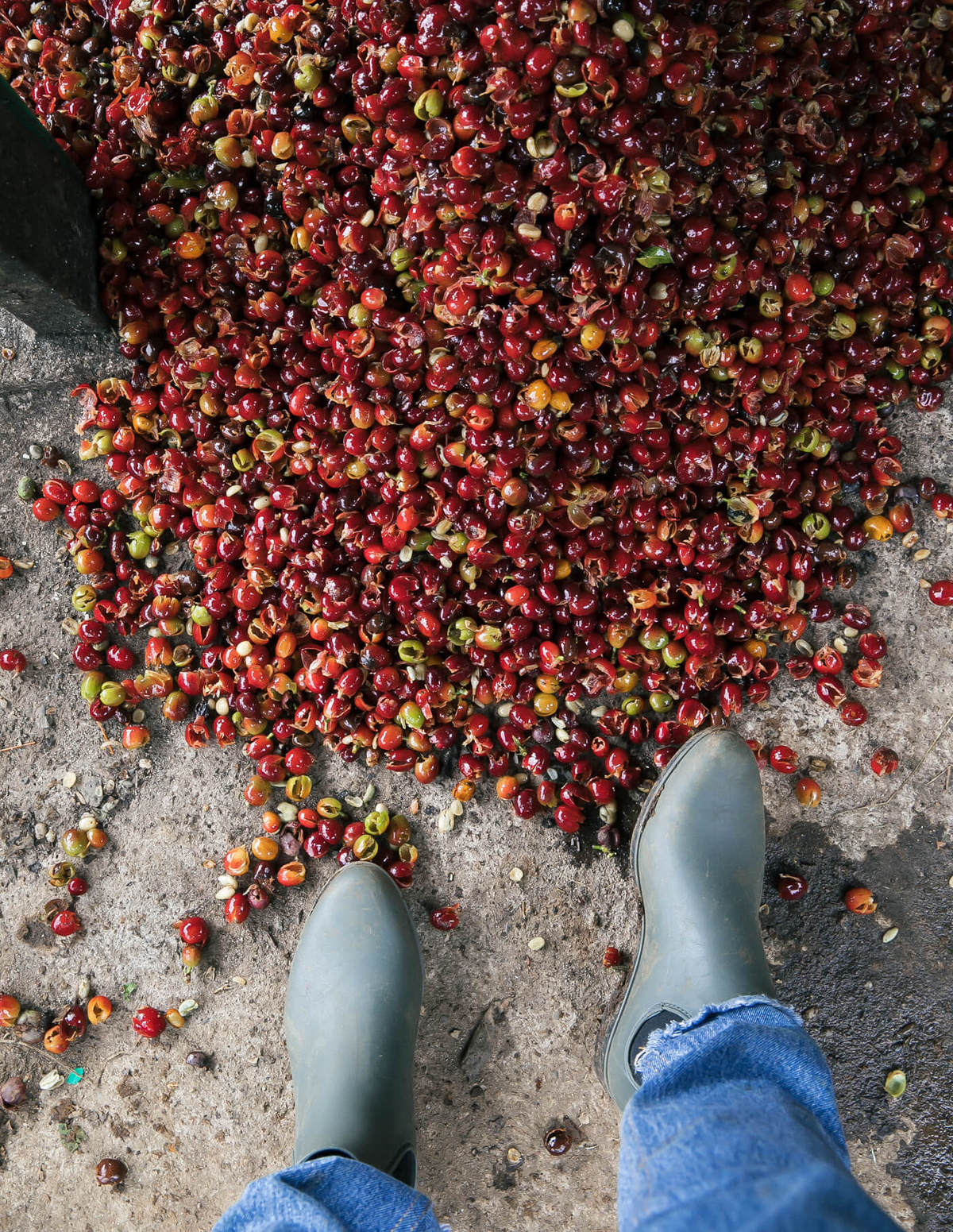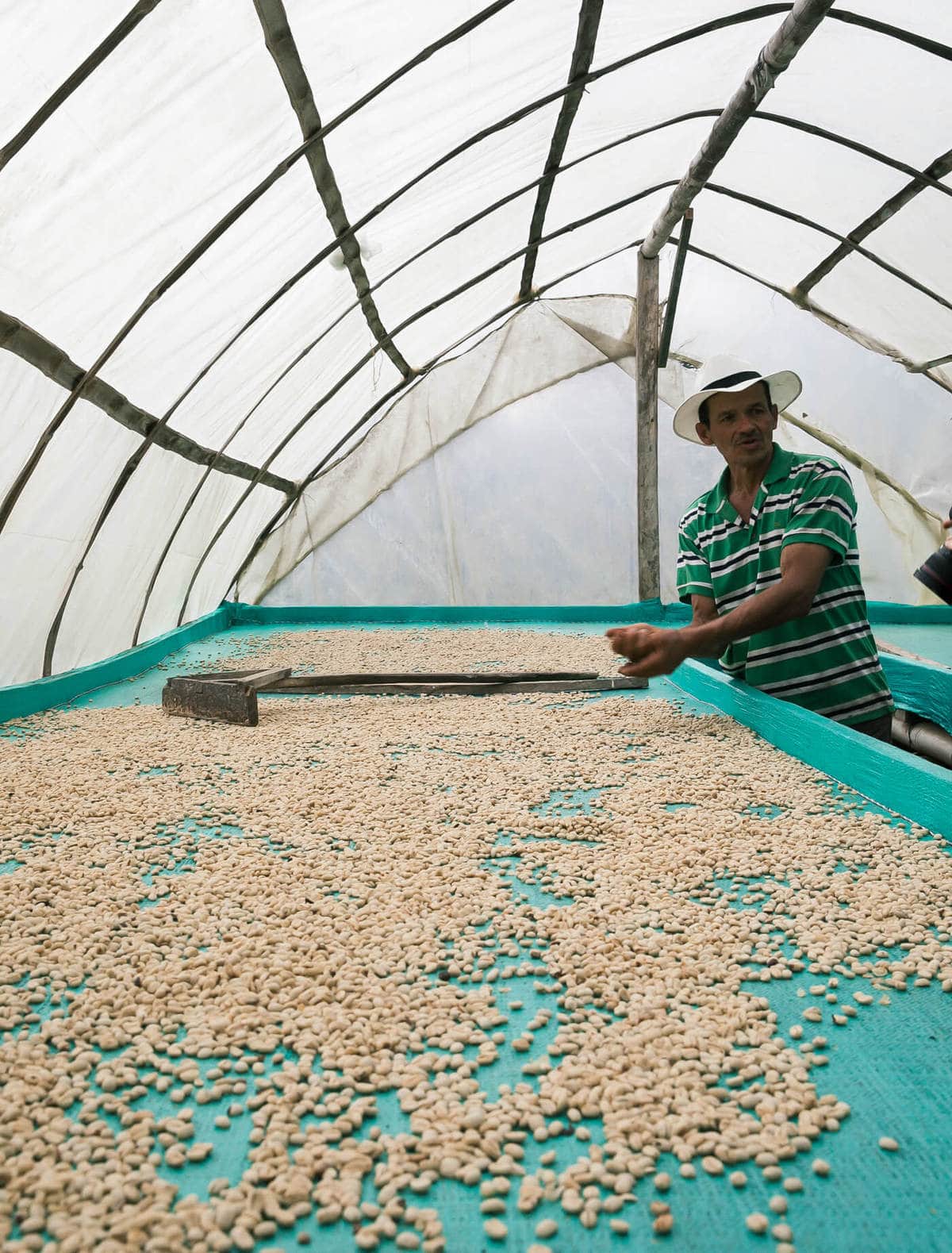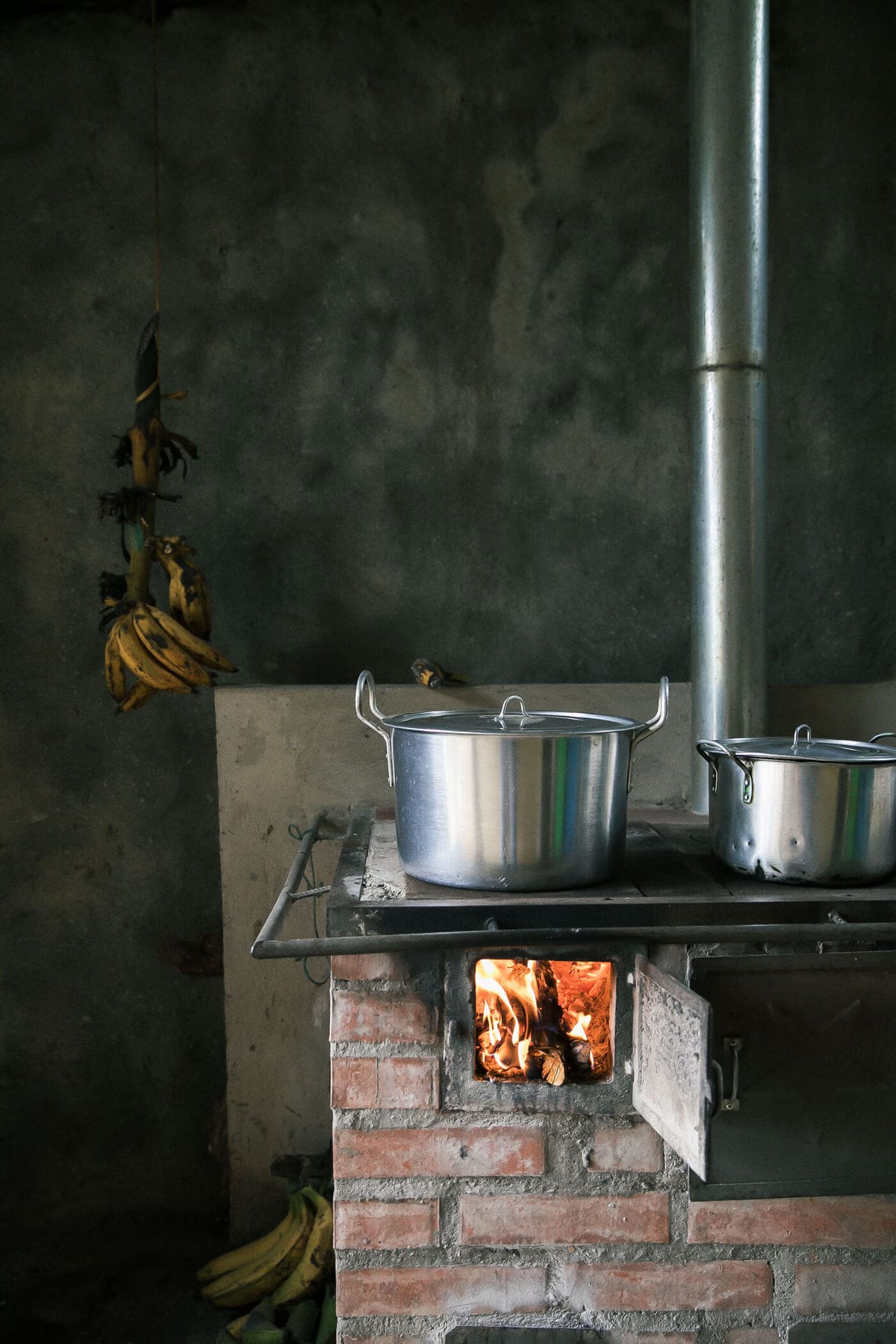 It's a long arduous process that requires attention to detail and a tremendous amount of love. But the result is so delicious and flavorful. Which is one of the reasons Nespresso began the AAA Program: to help ensure that the quality of the beans they're buying meets their high standards while investing in the local farmers and communities that grow them.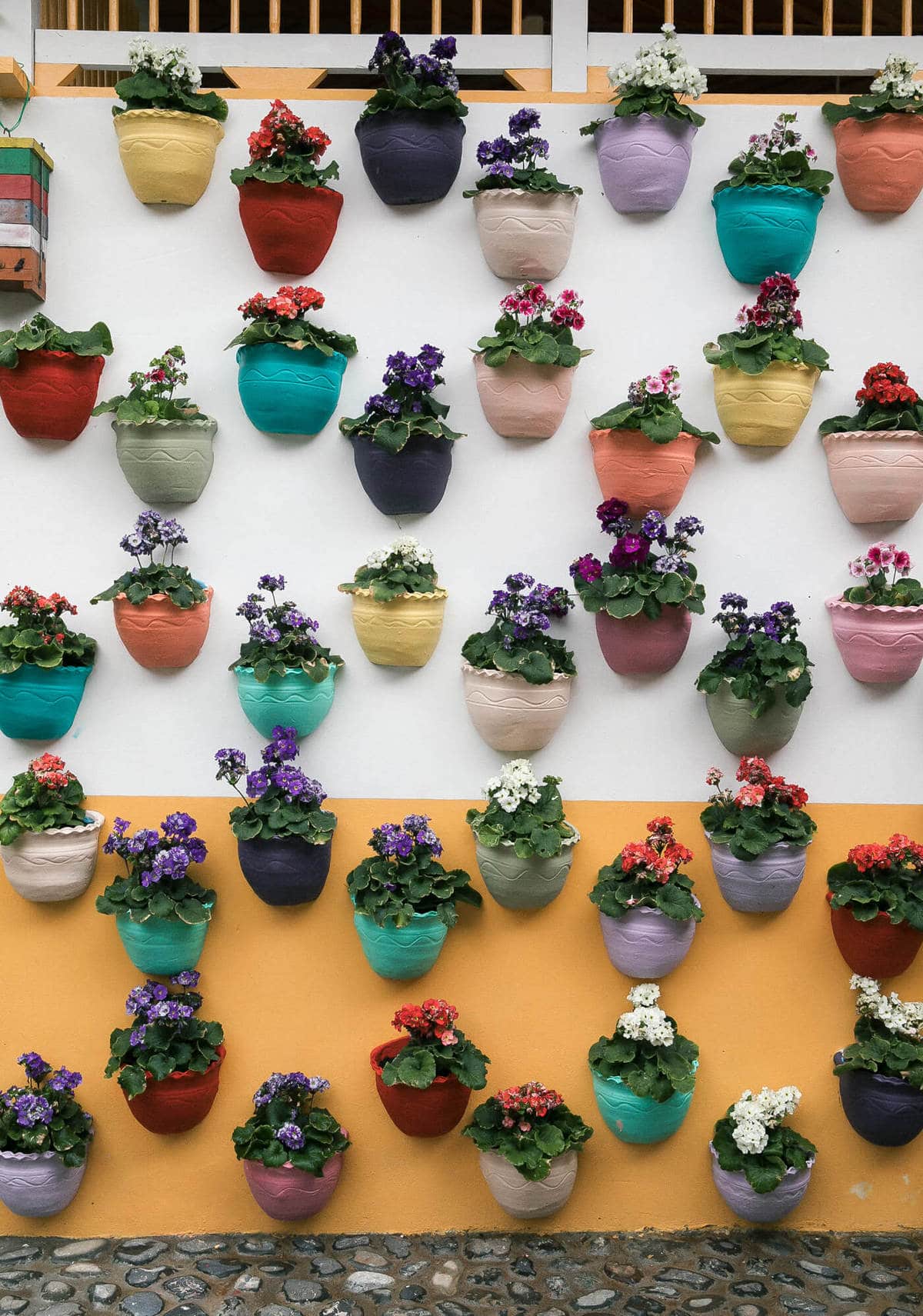 The flavors of Colombia were delightful. One dessert we had was mazzamora, the Colombian version. I've only had the Peruvian version, which is totally different (think purple corn and lots of fruits—I should make it one day for da blog!).
The Colombian version consists of corn, cream and a side of guava paste. Inspired by my experience with Nespresso in Colombia, I played with those flavors and created this cake!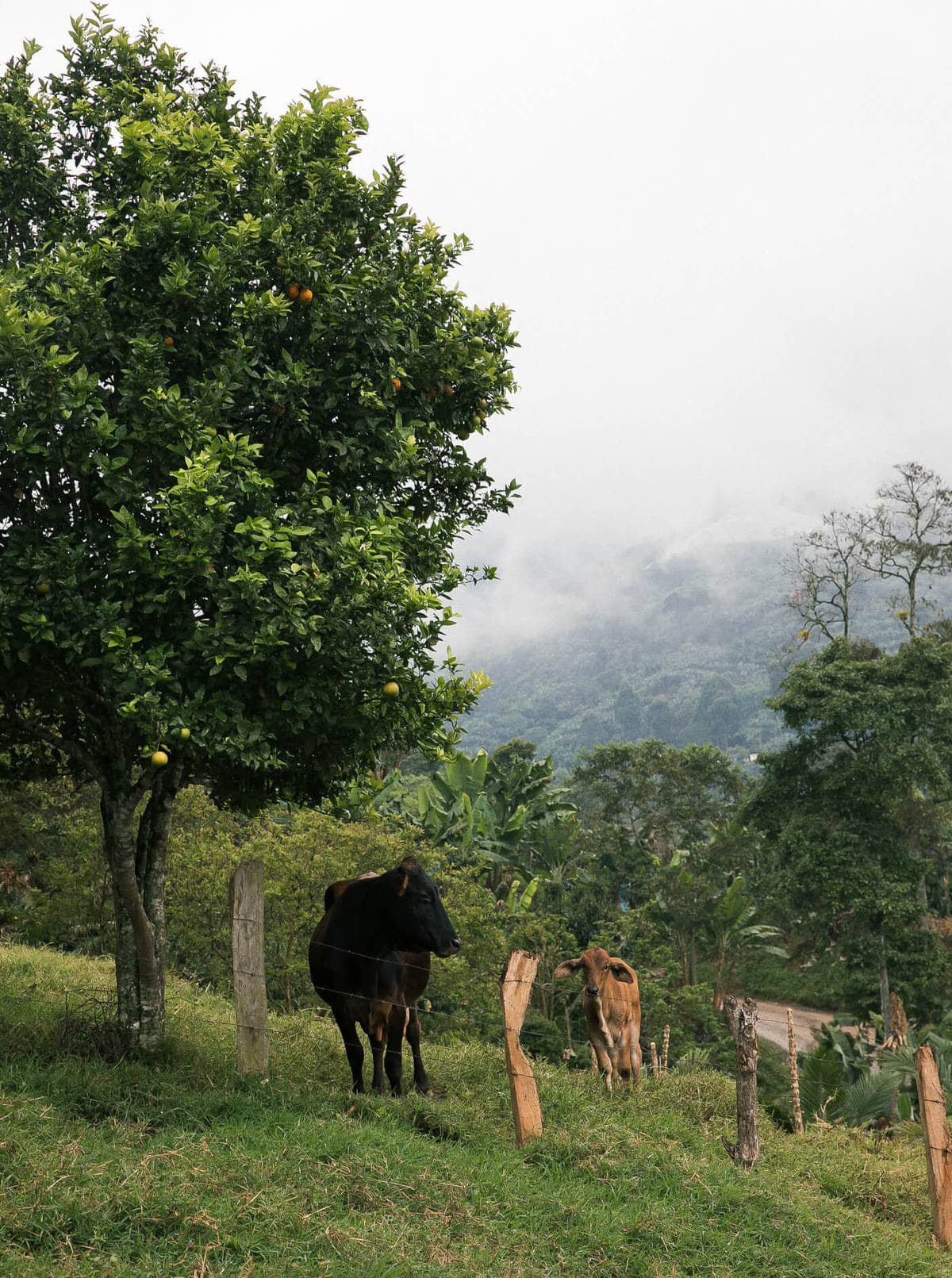 The sponge is a very fluffy cross between a cake and cornbread. The frosting gets its color and flavor from guava paste. It's so simple and delicious.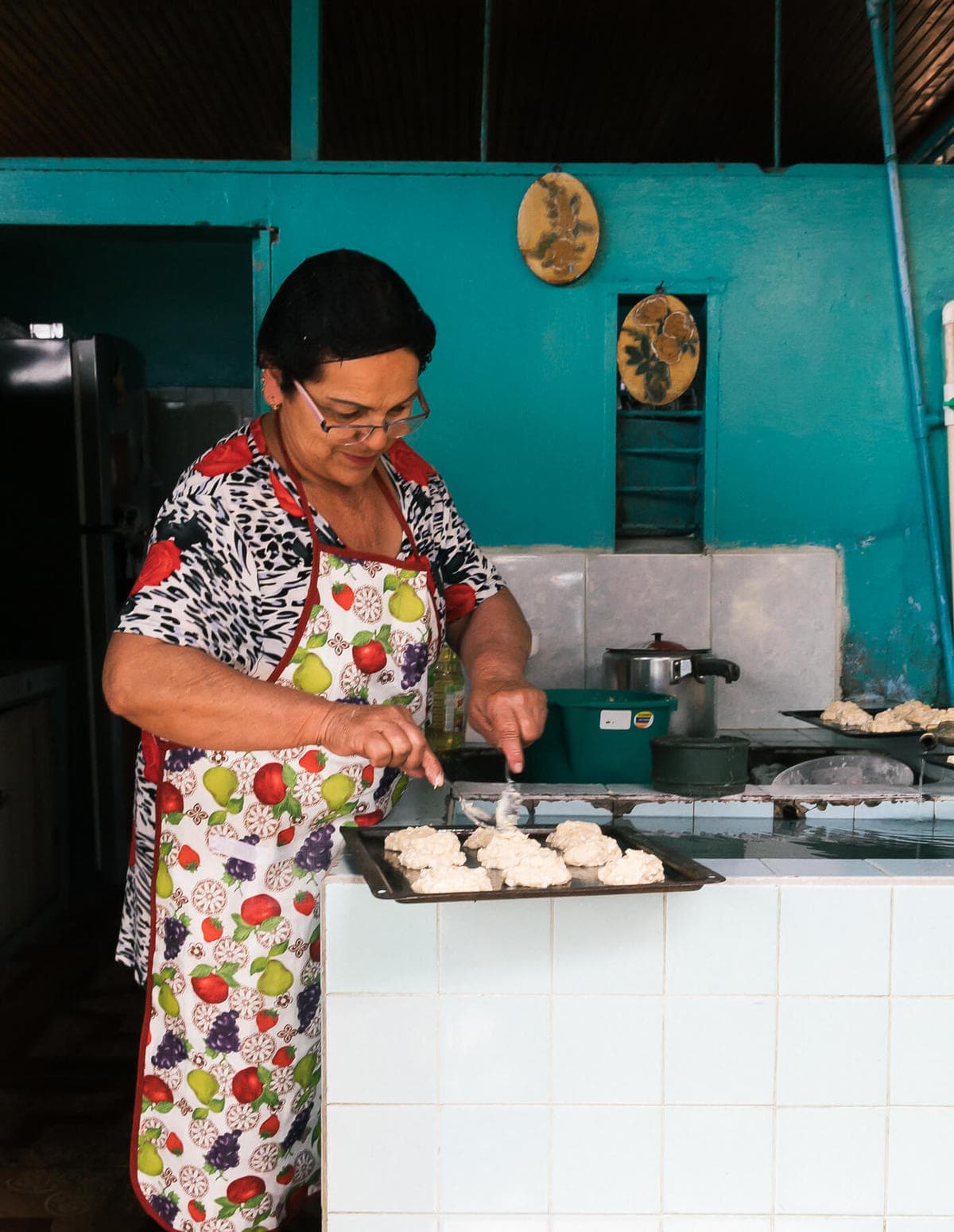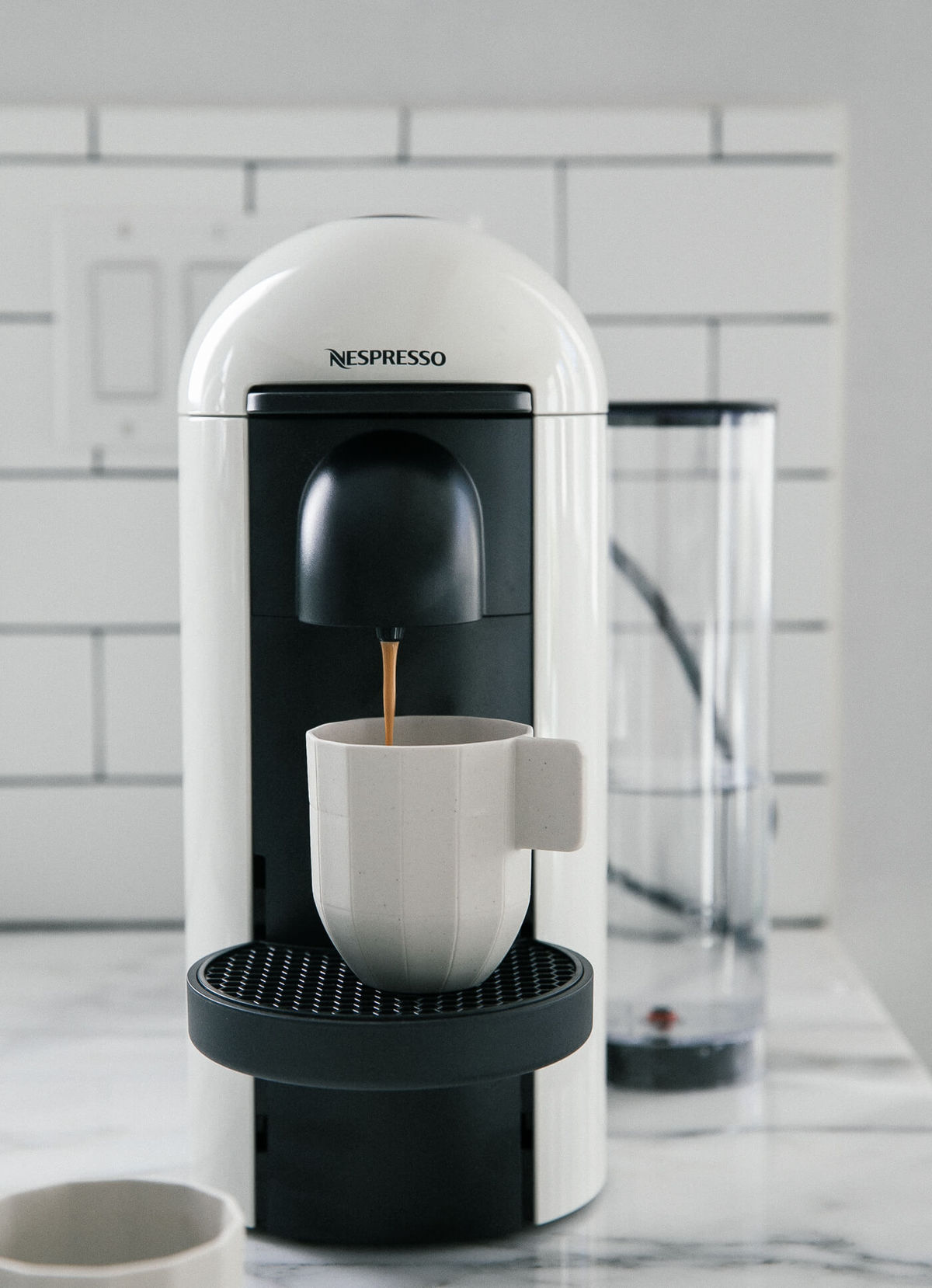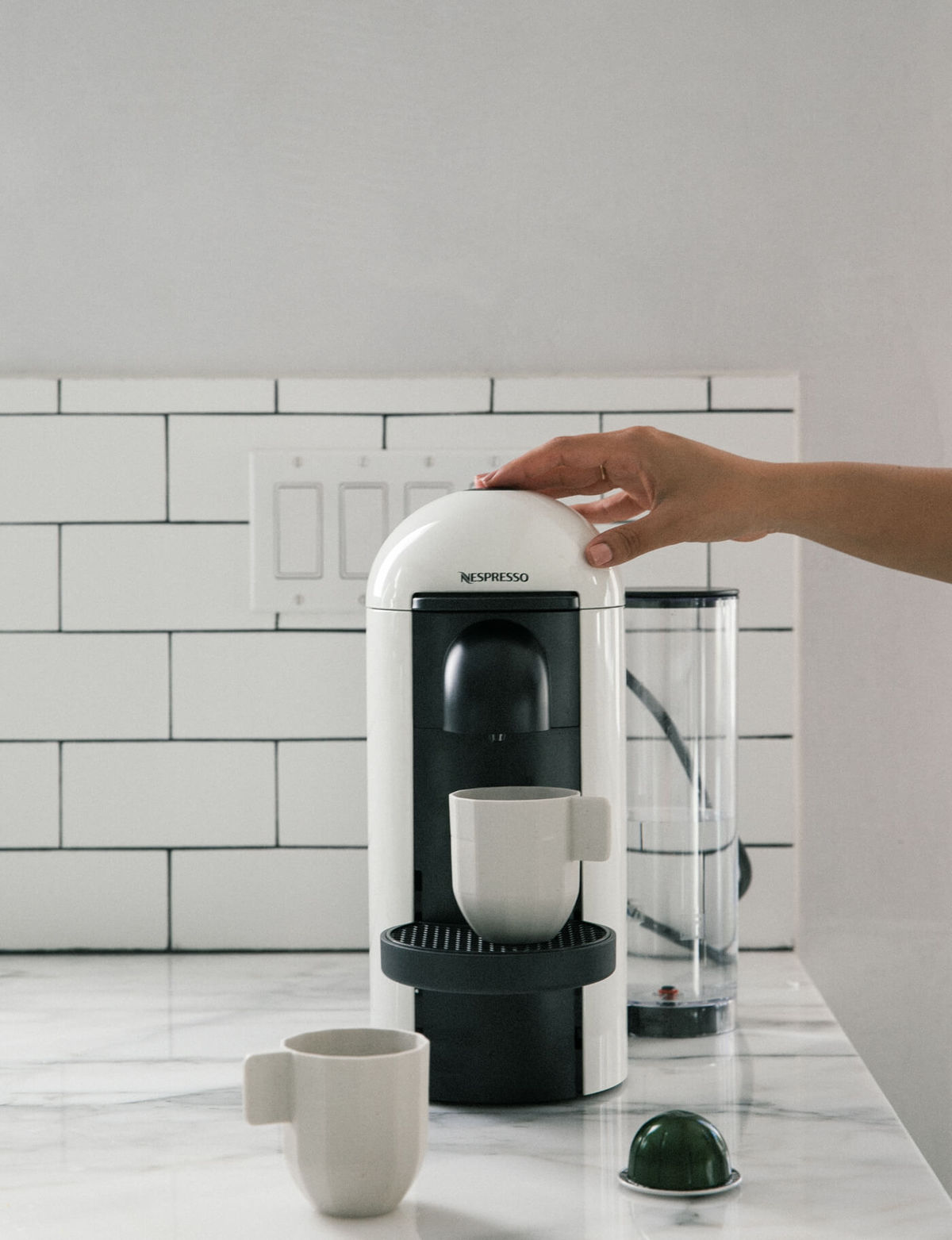 This cake goes so well with a cup of Nespresso, which I've had every single afternoon since returning from Colombia.
I hope you make this cake. I hope you loved these pictures of beautiful Colombia, a country which will always hold a little piece of my heart.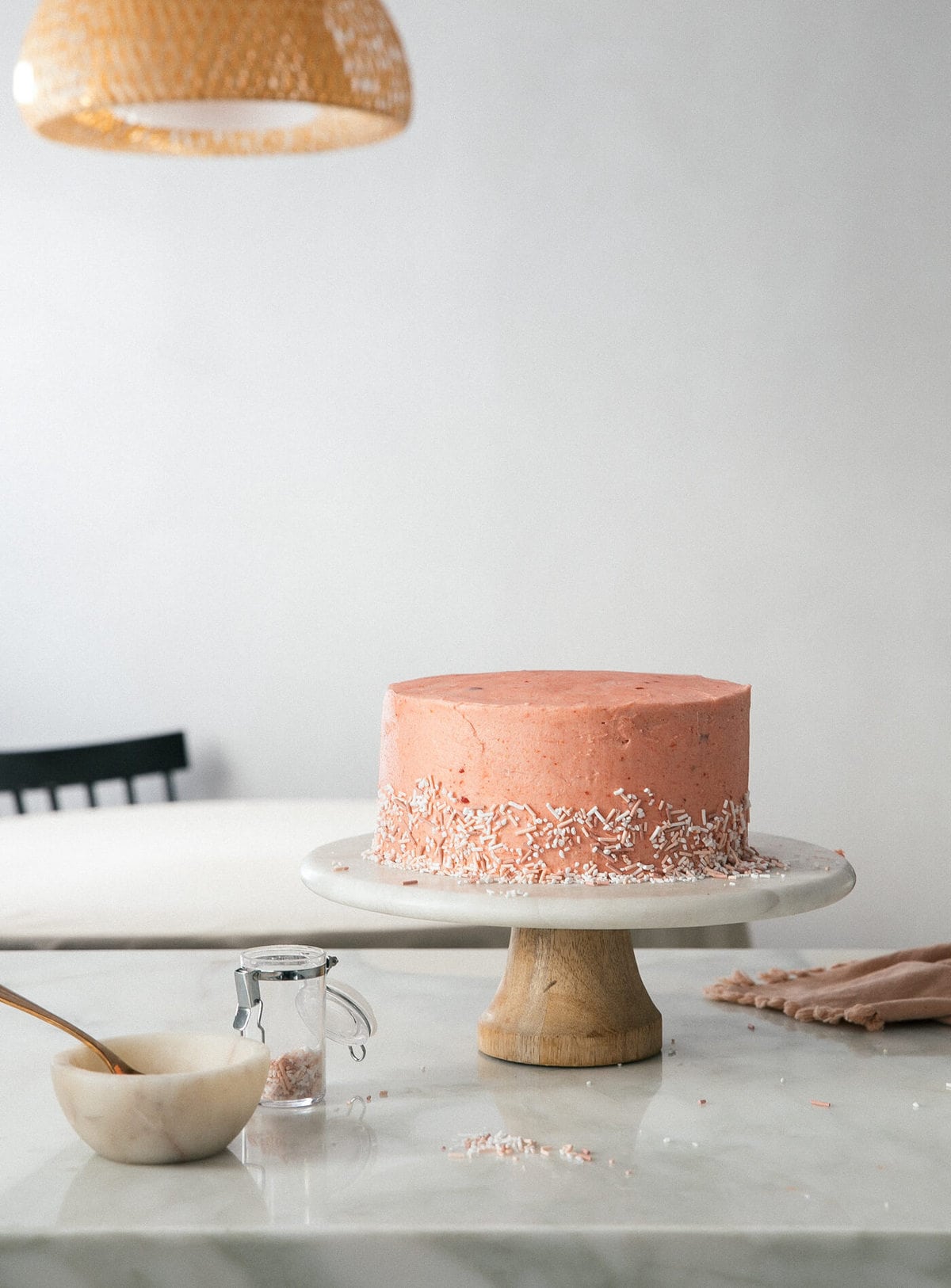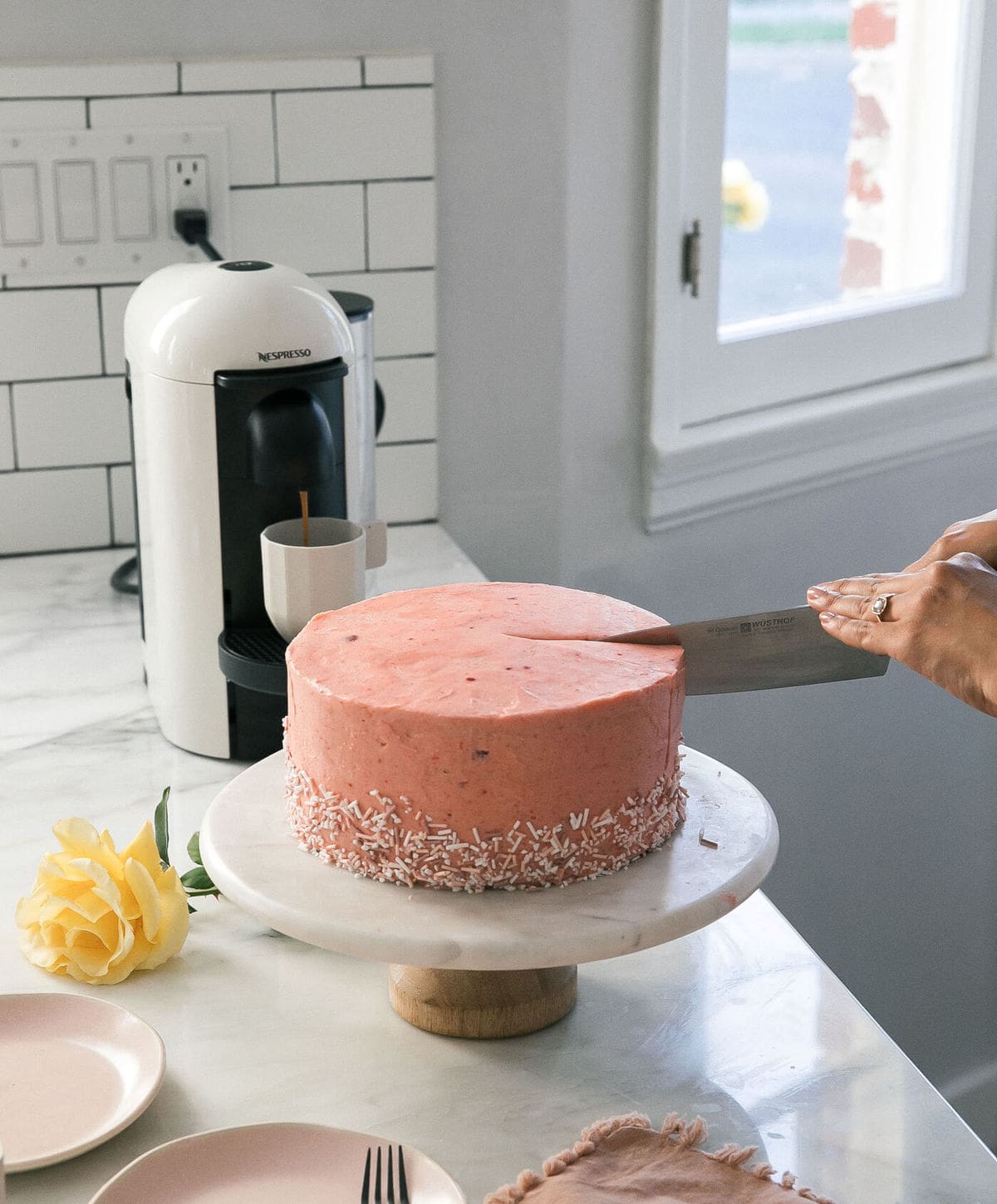 Here's a link to the machine I have!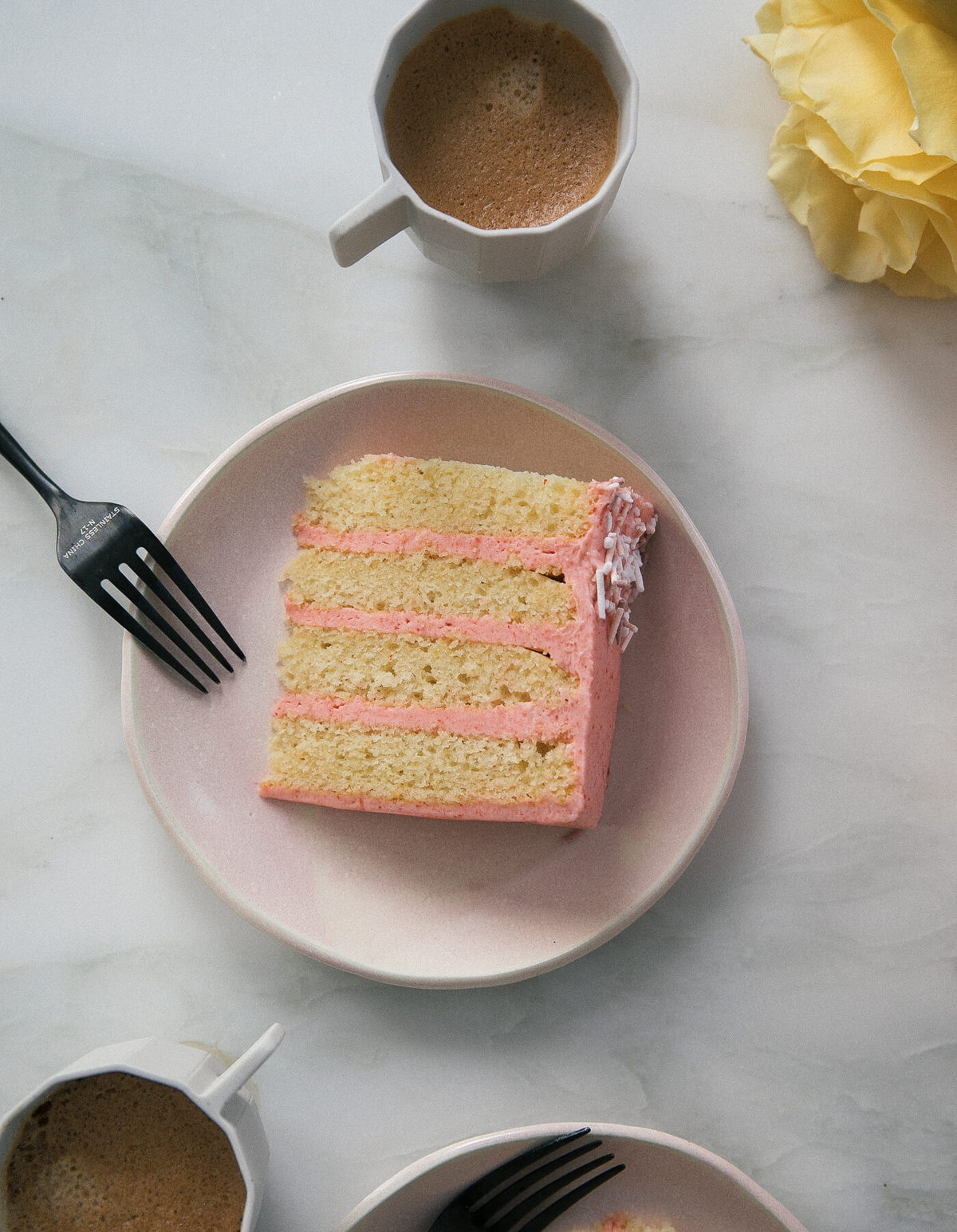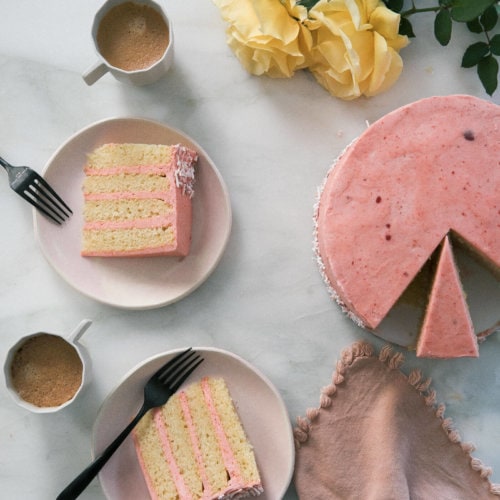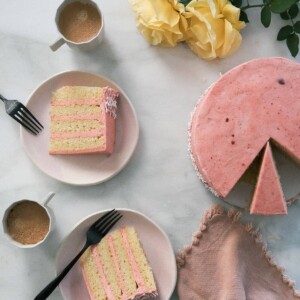 Fluffy Corn Cake with Guava Frosting
Ingredients
Fluffy Corn Cake Layers: 
2

cups

cake flour

1/2

cup

cornmeal 

4

teaspoons

baking powder

1

teaspoon

salt 

4

tablespoons

unsalted butter

,

at room temperature

1 1/2

cup

white sugar

1/2

cup

vegetable oil 

3

large eggs

1 1/2

cups

whole milk 
Guava Frosting: 
4

ounces

guava paste 

1/4

cup

water

2

cups

4 sticks unsalted butter, at room temperature 

4 1/2

cups

powdered sugar

,

sifted

1/4

teaspoon

of salt 

1

tablespoon

heavy cream
Directions
To Make the Cake Layers:
Preheat your oven to 350 degrees F. Butter and flour two 8-inch cake pans. Set aside. 

In a medium bowl, add the cake flour, cornmeal, baking powder and salt. Whisk until combined. Set aside. 

To the bowl of a stand-up mixer with the paddle attachment, add the butter, sugar and vegetable oil. Beat until combined, about 1 minute. Add the eggs and beat until light and fluffy, about 2 minutes. 

Turn the mixer to low speed and, alternating between the dry ingredients and the milk, add them to the butter/oil/sugar mixture until the batter is relatively smooth. 

Divide the batter amongst the two prepared baking pans and transfer to the oven to bake for about 17 to 20 minutes, until a skewer inserted into the center comes out clean. 

Allow the cake to cool in the pan for about 5 minutes and then invert onto a cooling rack and cool to room temperature. It'll probably take a good hour. 
To Make the Guava Puree (for the frosting): 
To a small skillet, set over medium heat, add the guava paste and water. Stirring gently and regularly, cook until the guava paste has turned into a puree. This may take 2 to 3 minutes until the guava paste has softened and combined with the water. Transfer to a small bowl and allow to come to room temperature before adding it to the frosting. If needed, you can stick it in the fridge to chill it faster. Measure out 2/3 cup guava puree.  Save any leftover puree for cocktails. 
To Make the Frosting: 
In the bowl of a stand-up mixer, with the paddle attachment, add the butter, powdered sugar and salt. Cover your mixer with a clean kitchen towel and beat until smooth, about a minute. Covering the mixer will prevent a bunch of powdered sugar from flying everywhere. Pour in the 2/3 cup guava puree and mix until combined. If there are a few little chunks of guava, that's ok! Mine had them too. Add the heavy cream and beat for a full minute. This will make the frosting light and fluffy. 
To Frost the Cake: 
So, I sliced each cake layer into two so that I had four cake layers. This is one hundred percent optional. You can definitely just use two cake layers for your cake. 

Place the first cake layer on your cake board (or plate), and add about 1/4 cup of frosting and smooth out to an even layer. Repeat with the second, third and fourth cake layer. Add a crumb coat to the outside and chill for about 15 minutes in the fridge. 

Add the second outside layer and add sprinkles of choice to the sides. 
Notes
*You can often times find guava paste at Hispanic markets. In place of guava paste, you can always use strawberry jam. You won't have to make a syrup, tho. Simply add the 2 tablespoons of jam to the frosting measurements.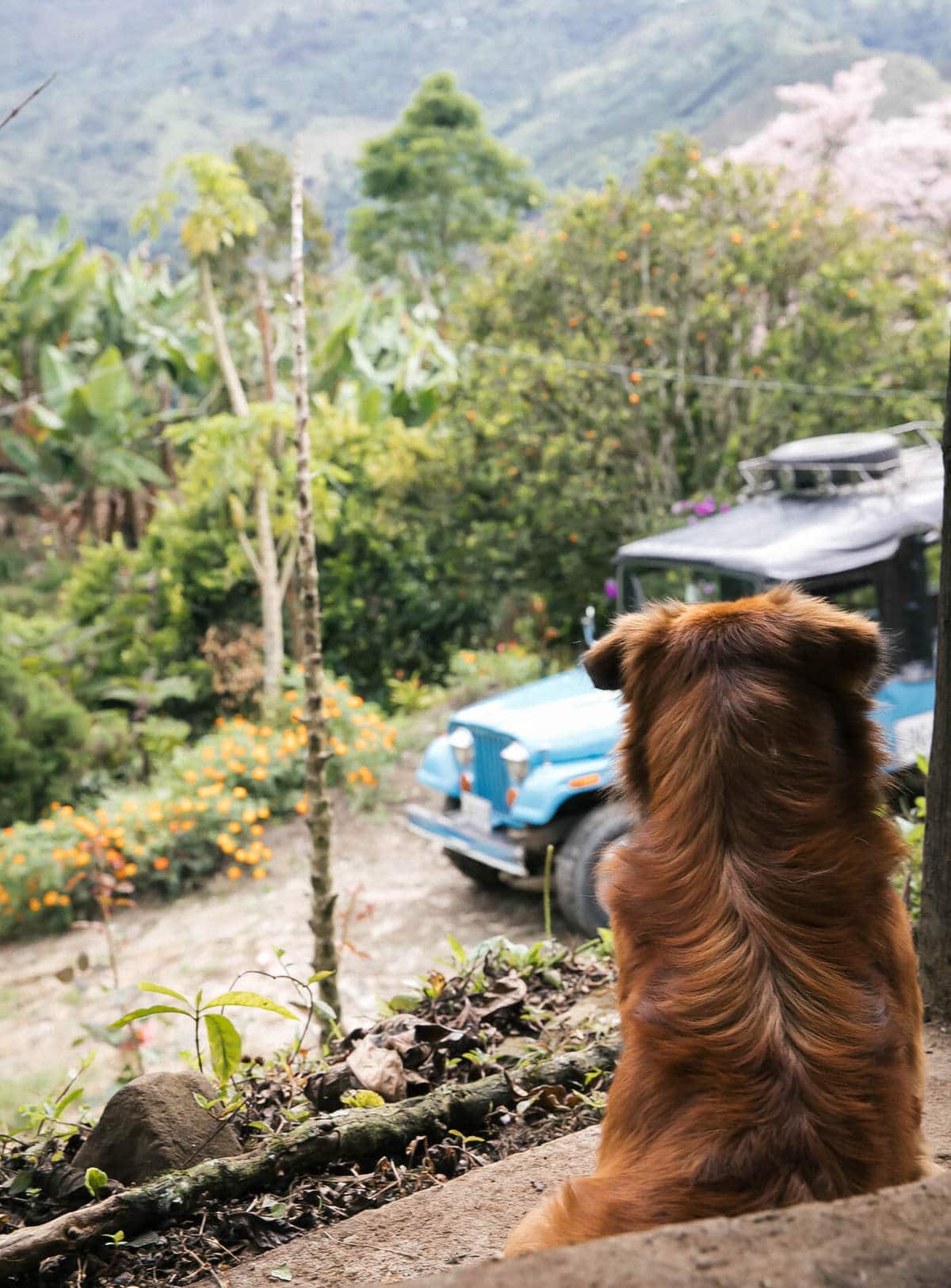 (This post was sponsored by Nespresso for this amazing experience.)