This fluffy Corn Cake with Guava Frosting sounds a little weird, but the combo couldn't be better. The cake is super fluffy with a tiny hint of cornmeal. It's paired with super delicious guava buttercream that lends a nice fruity flavor to the cake.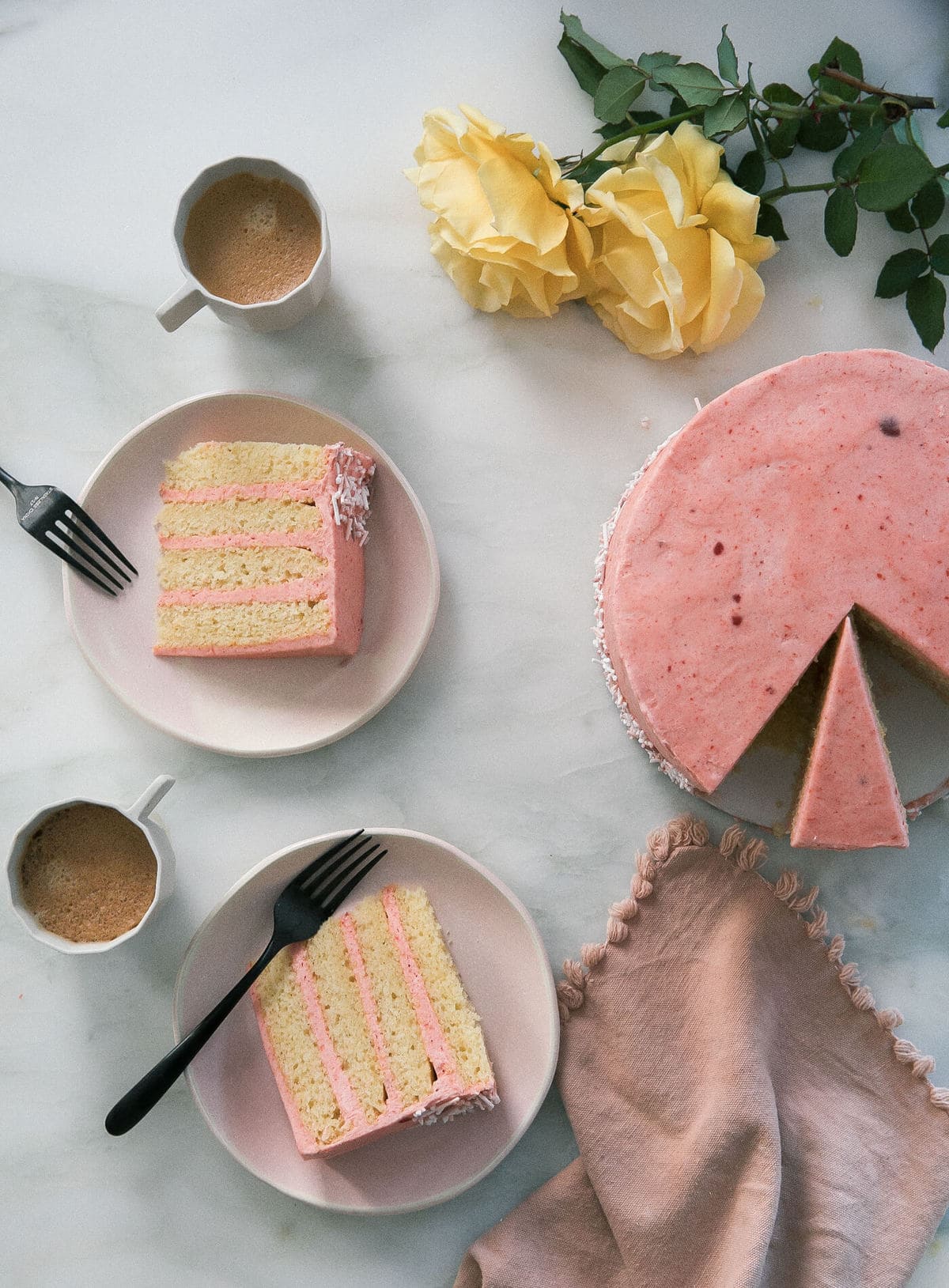 A few weeks ago, Nespresso invited me to Colombia to learn more about how their farming practices deliver high quality coffee in a sustainable way…You all know how huge of a fan I am so how could I say no?!!
I overnighted some rain boots and hopped on a flight to Medellín, Colombia. From there we all jumped on a helicopter (I was maybe a little nervous about it—heights are not my friend!) to Jardín, a small town about 2 hours south of Medellín. It's a coffee town, surrounded by coffee farms, which sprinkle the region.
When we arrived in the town center of Jardín, it was early Sunday morning and the town was full of people coming in from their farms for a day of church and relaxation.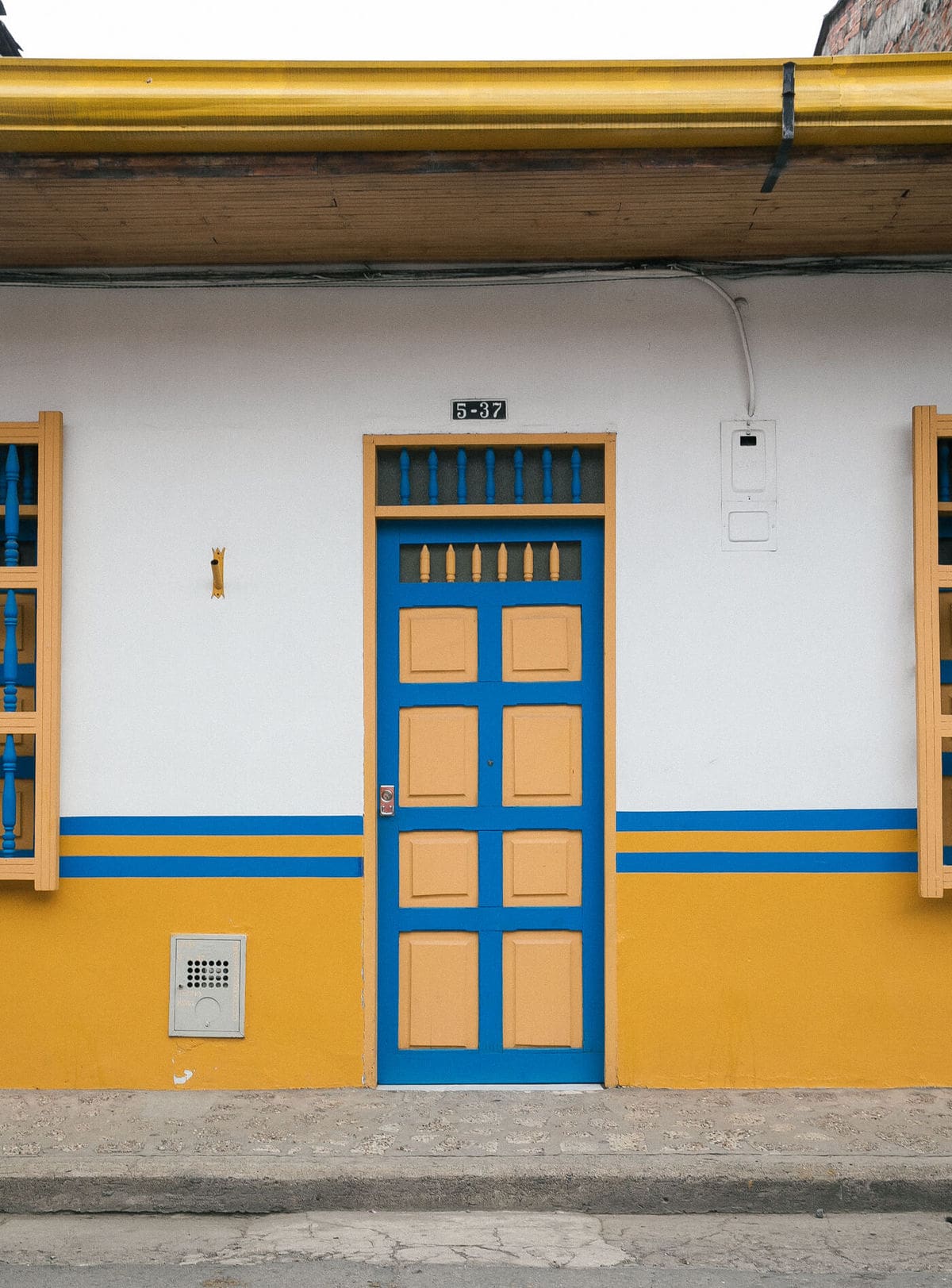 The town of Jardín is quaint, colorful and abundant with roses. Farmers and their families drink coffee in the square, gossip with their friends, buy groceries for the week and spend a day of leisure. So, we did that too.
What inspired the corn cake with guava frosting?
The flavors of Colombia were delightful. One dessert we had was mazzamora, the Colombian version. I've only had the Peruvian version, which is totally different (think purple corn and lots of fruits—I should make it one day for da blog!).
The Colombian version consists of corn, cream and a side of guava paste. Inspired by my experience with Nespresso in Colombia, I played with those flavors and created this cake!
The sponge is a very fluffy cross between a cake and cornbread. The frosting gets its color and flavor from guava paste. It's so simple and delicious.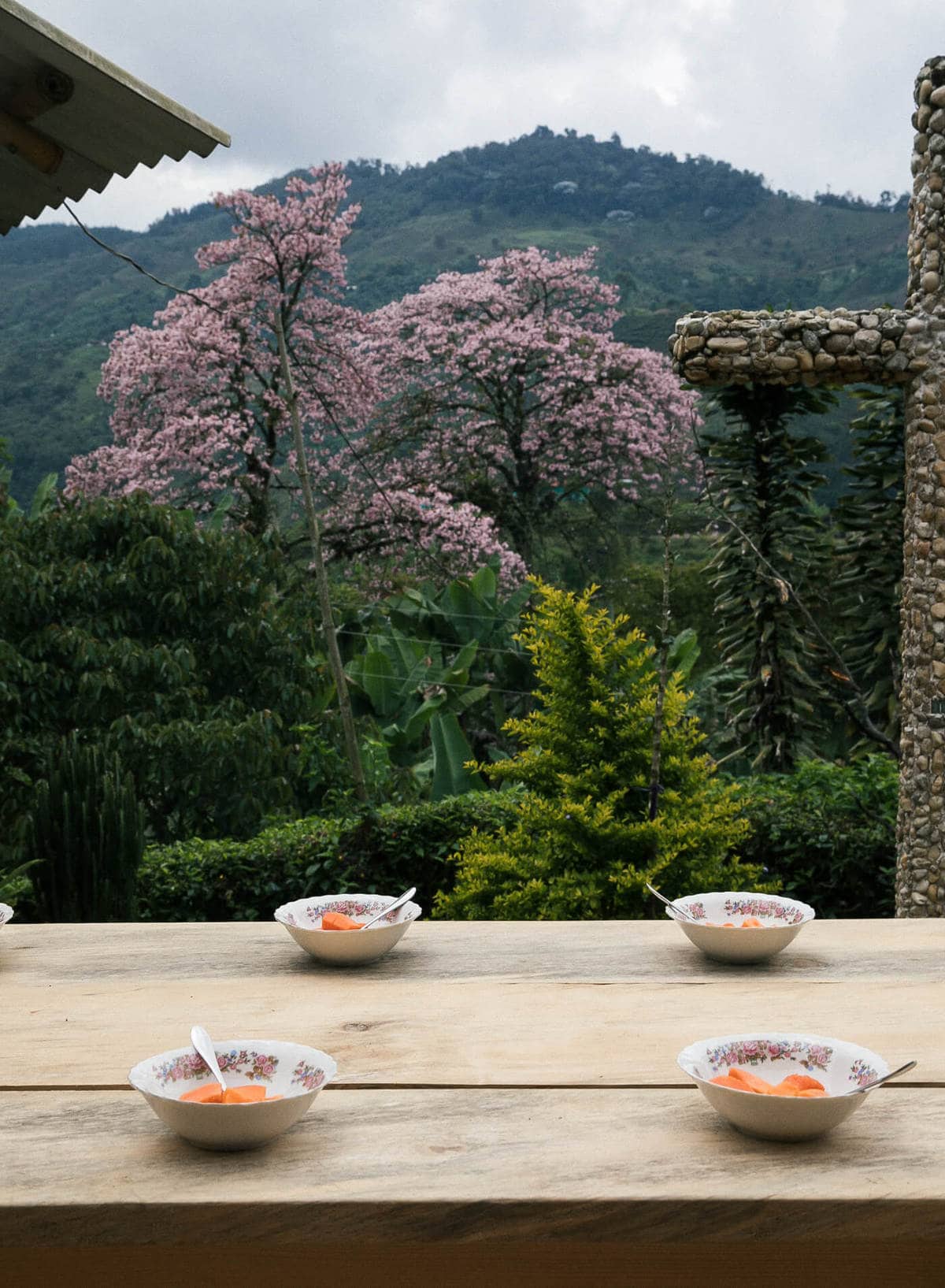 Ingredients you'll need for Corn Cake:
Cake flour. This is to help make the cake nice and fluffy. Usually I'm an all purpose flour person when it comes to cake but this cake needs to cake flour to help with the cornmeal.
Cornmeal. This is where we get the corn flavor from. Think of cornbread and the corn flavor that has and divide it by about half. Not a ton but just enough to pair nicely with the guava.
Baking Powder and salt. Baking powder to help with fluffy and salt to add flavor.
Butter and oil. Butter adds flavor while the oil ensures the cake stays moist.
Sugar
Eggs
Whole Milk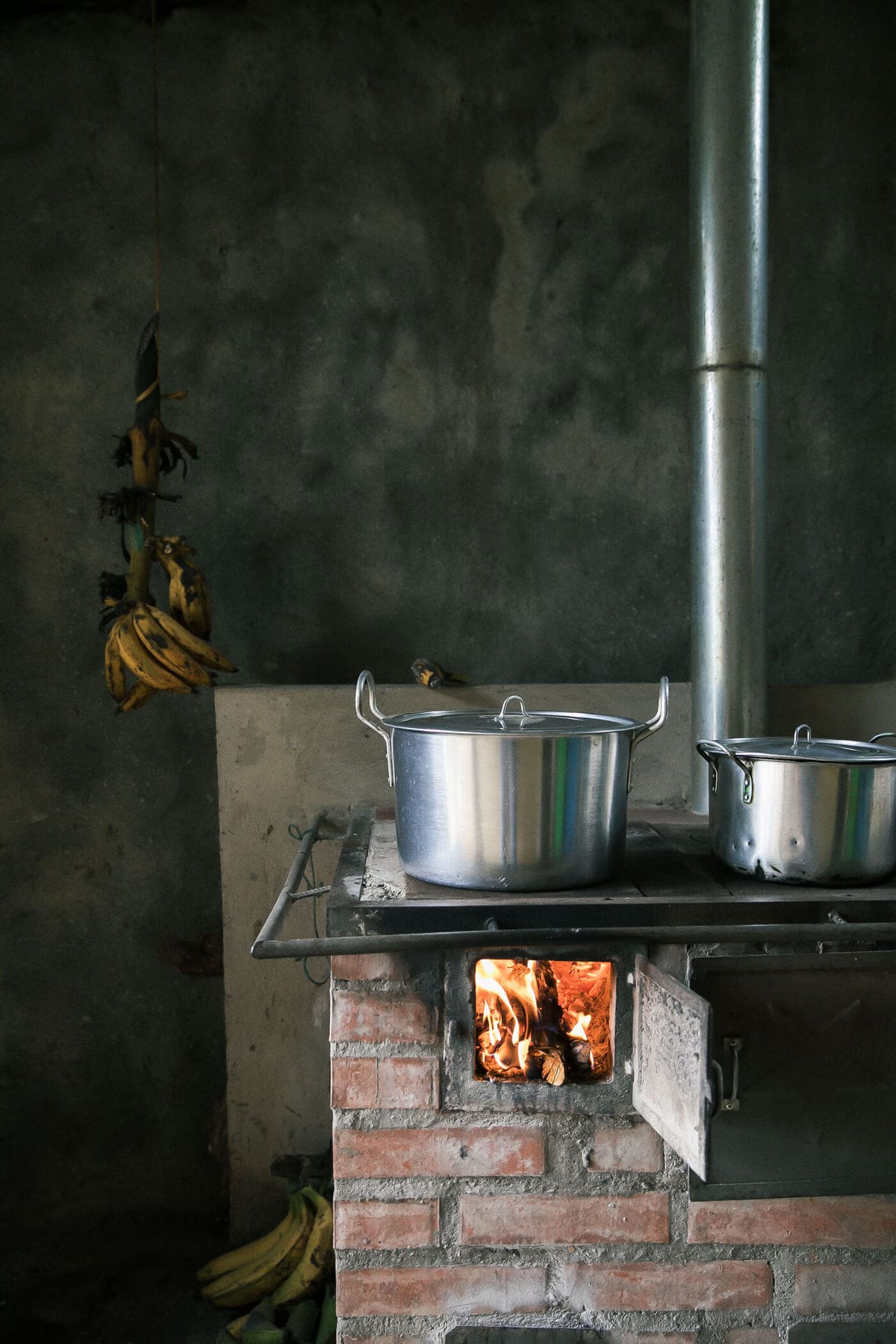 Ingredients you'll need for Guava Frosting:
Guava Paste. You can find this in a Hispanic market either fresh or canned.
Butter. You can't make buttercream without it!
Powdered Sugar. I like to not add as much as usual buttercream so it's more buttery.
Salt. Always.
Heavy Cream. Key to a good American buttercream, it helps lighten the whole thing and not taste as much like powdered sugar.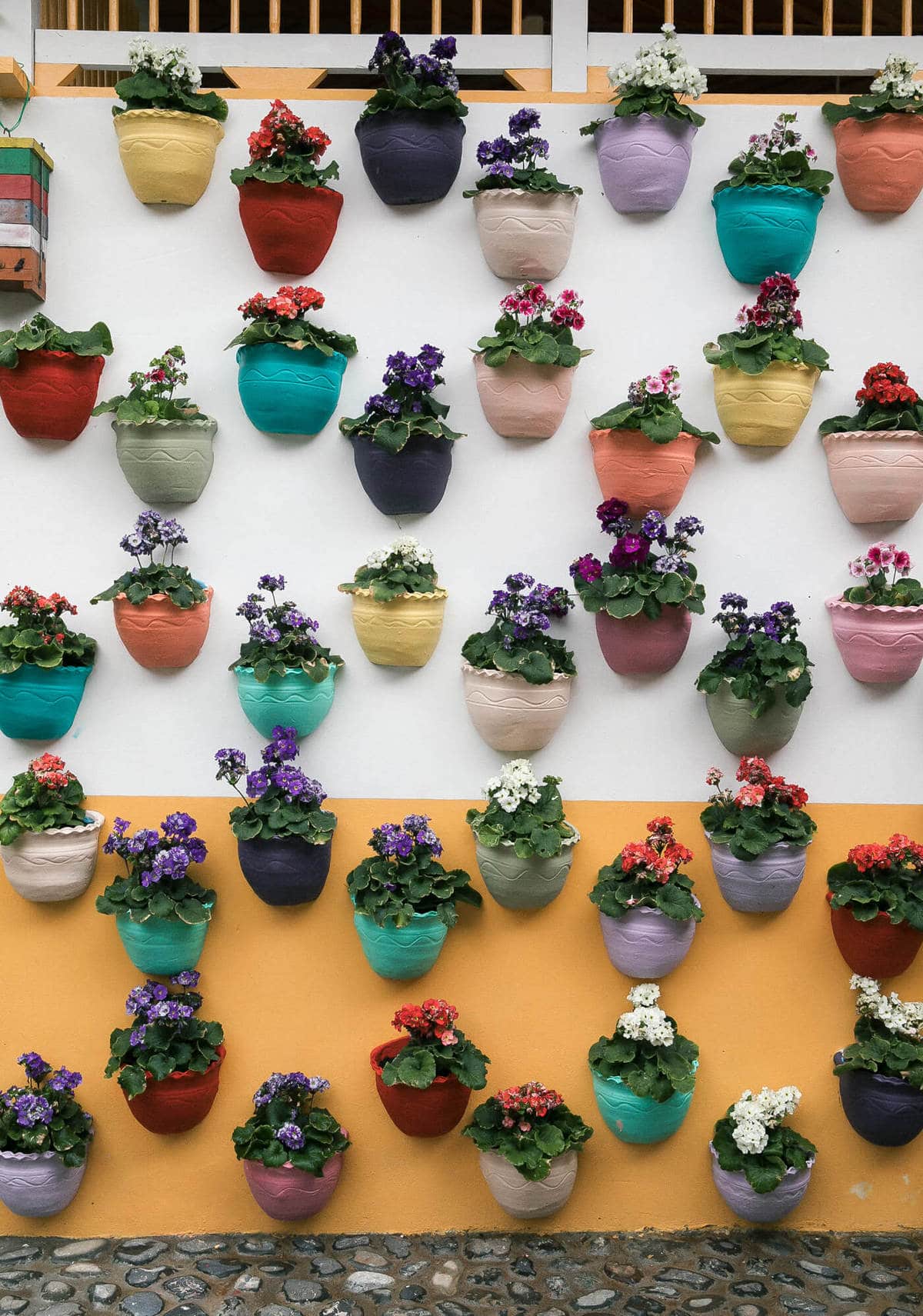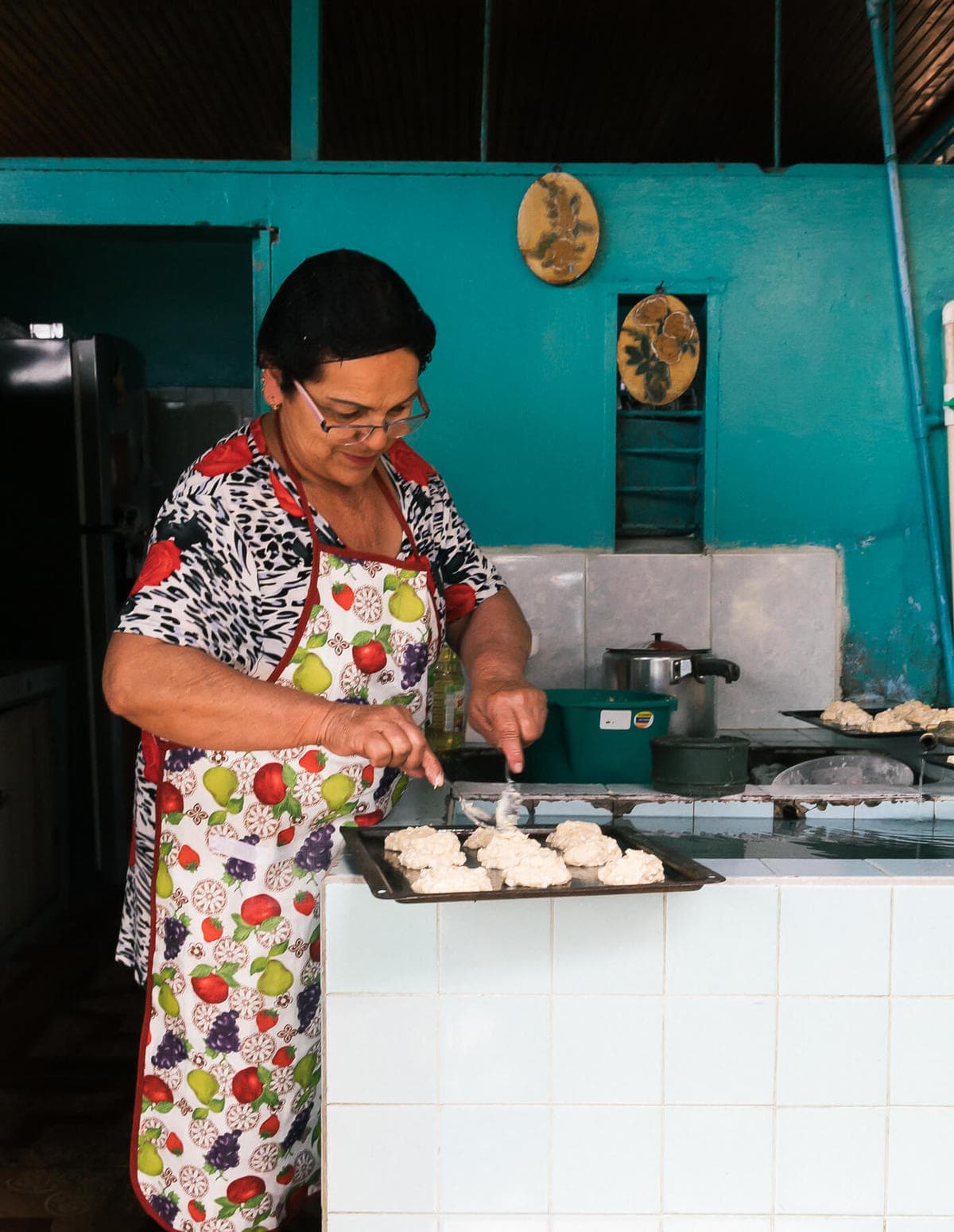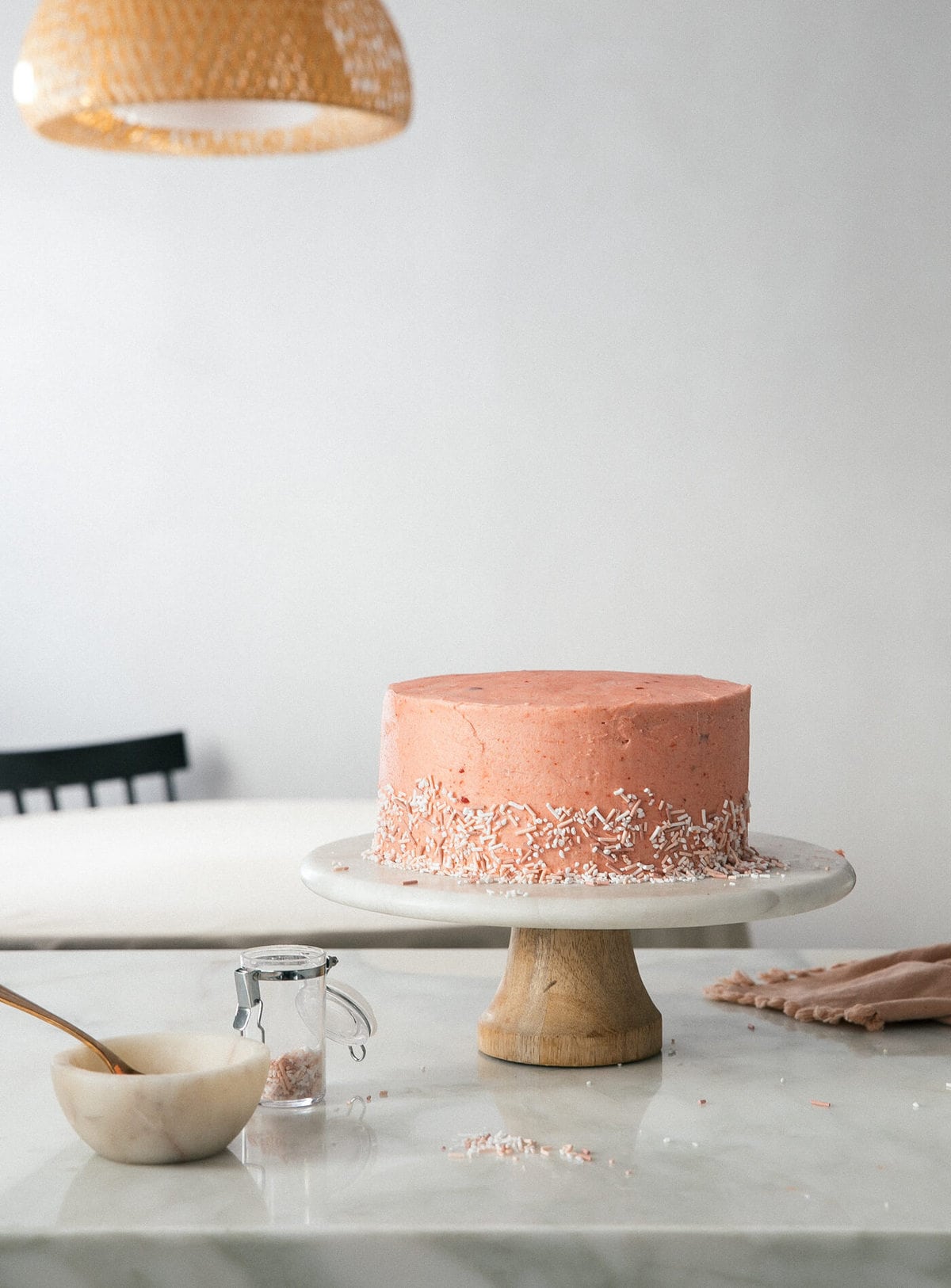 How to make fluffy corn cake with guava frosting:
Prep the pans. Preheat your oven and grease the pans and line with parchment.
Mix dry ingredients together. Whisk together the flour, cornmeal, baking powder, and salt.
Cream the butter, oil, and sugar. Beat it together until light and fluffy then add the eggs, one at a time.
Add the dry ingredients and milk. Alternating between the two makes it a fluffier cake.
Bake. Add the batter to the prepared pans and bake just until a toothpick comes out clean.
First, make the guava puree. It's already a guava paste but we need to thin it out for the buttercream. Cook down the paste with a little bit of water and set aside to cool.
Make the buttercream. Beat together the butter with the powdered sugar and salt until light and fluffy. Add the guava paste and heavy cream and beat together until fully combined.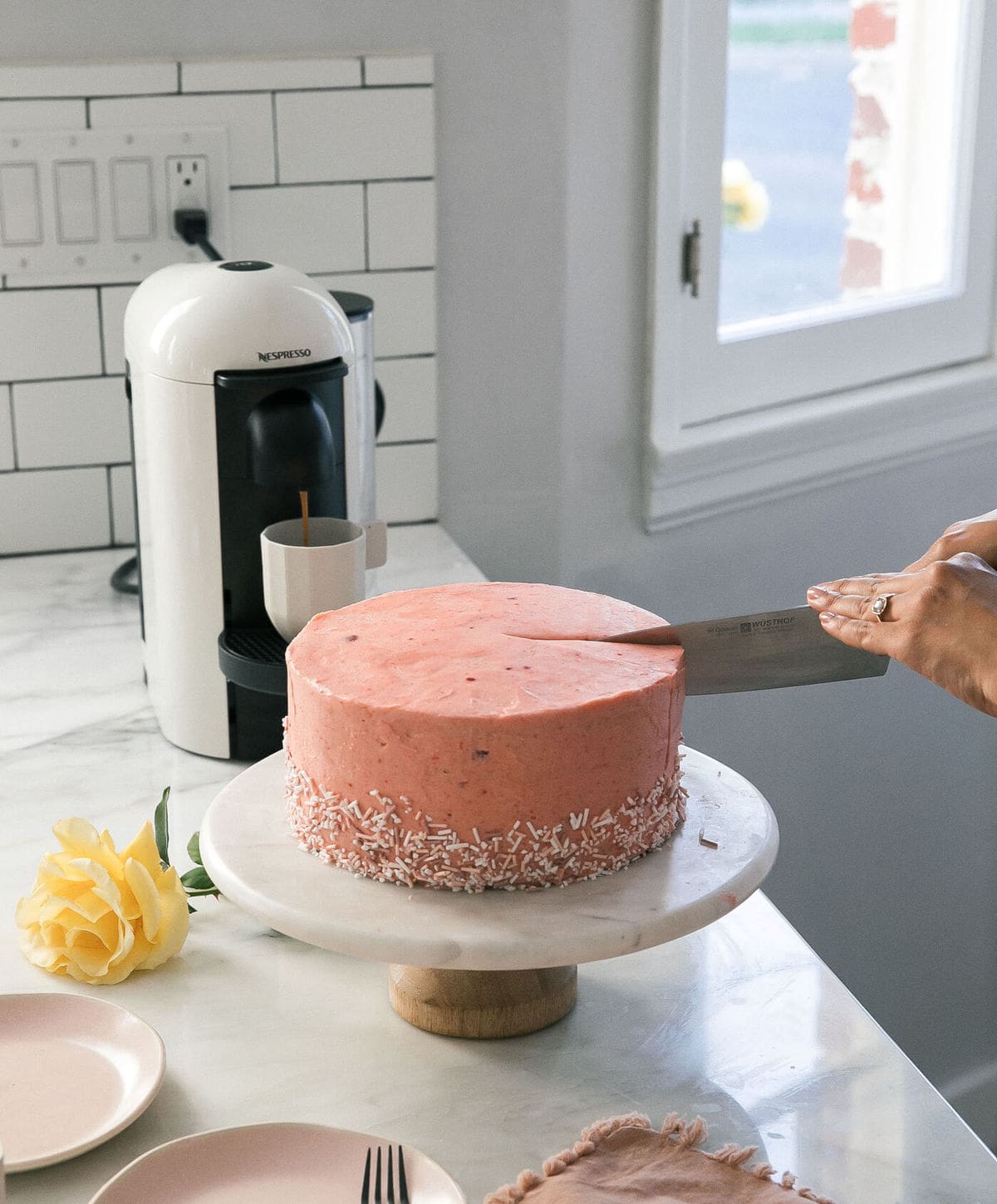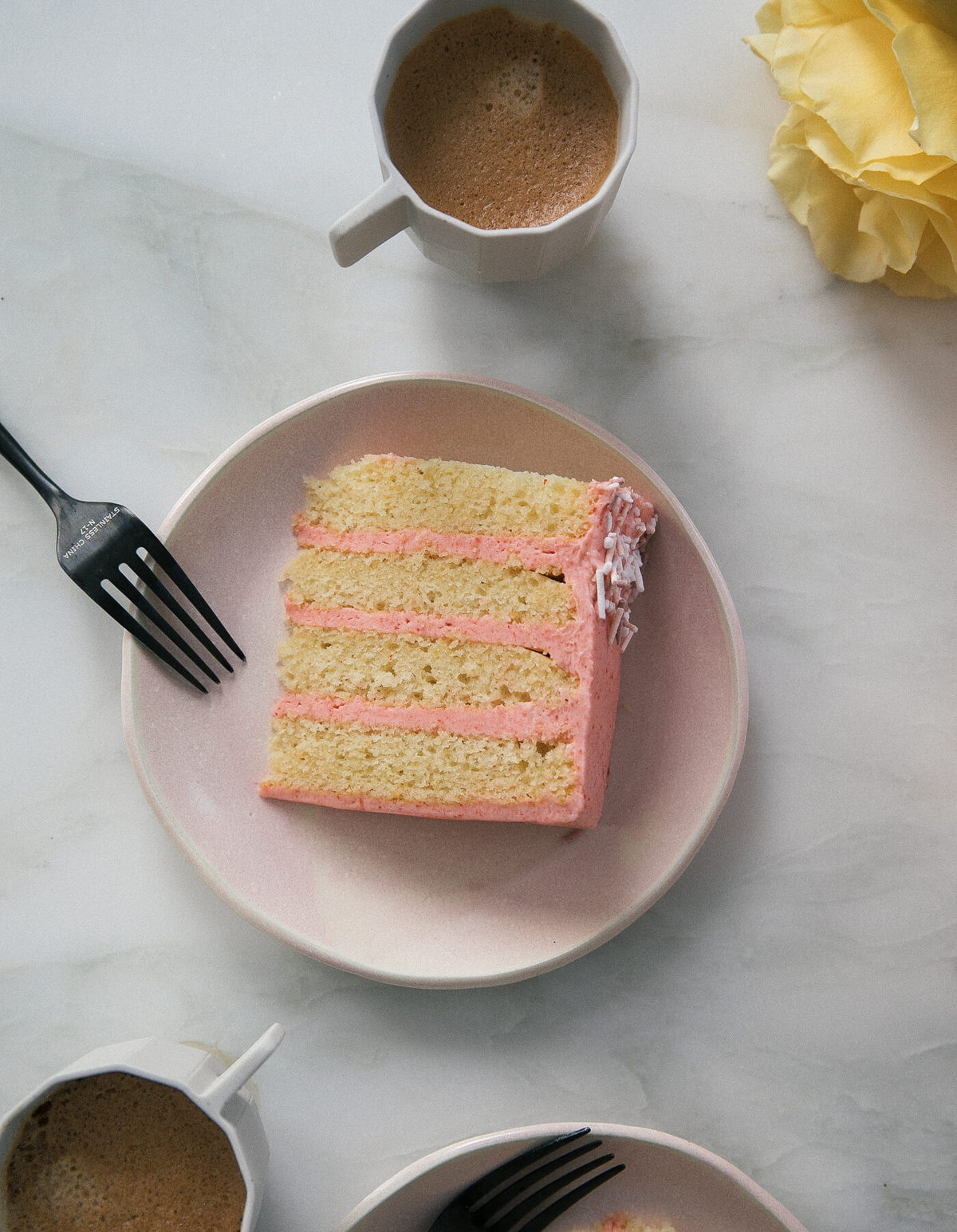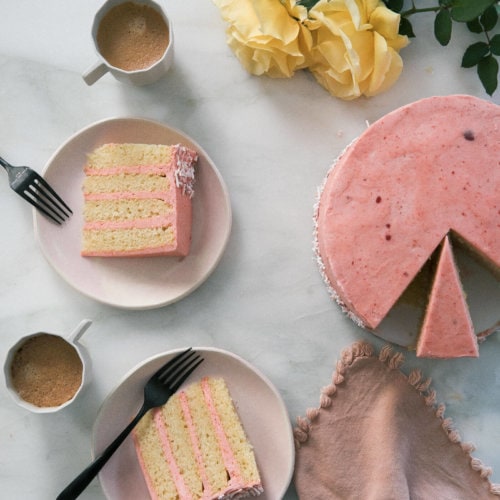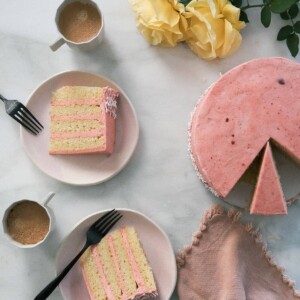 This fluffy corn cake with guava frosting sounds a little weird, but the combo couldn't be better. The cake is super fluffy with a tiny hint of cornmeal. It's paired with super delicious guava buttercream that lends a nice fruity flavor to the cake.
Ingredients
Fluffy Corn Cake Layers: 
2

cups

cake flour

1/2

cup

cornmeal 

4

teaspoons

baking powder

1

teaspoon

salt 

4

tablespoons

unsalted butter

,

at room temperature

1 1/2

cup

white sugar

1/2

cup

vegetable oil 

3

large eggs

1 1/2

cups

whole milk 
Guava Frosting: 
4

ounces

guava paste 

1/4

cup

water

2

cups

4 sticks unsalted butter, at room temperature 

4 1/2

cups

powdered sugar

,

sifted

1/4

teaspoon

of salt 

1

tablespoon

heavy cream
Directions
To Make the Cake Layers:
Preheat your oven to 350 degrees F. Butter and flour two 8-inch cake pans. Set aside. 

In a medium bowl, add the cake flour, cornmeal, baking powder and salt. Whisk until combined. Set aside. 

To the bowl of a stand-up mixer with the paddle attachment, add the butter, sugar and vegetable oil. Beat until combined, about 1 minute. Add the eggs and beat until light and fluffy, about 2 minutes. 

Turn the mixer to low speed and, alternating between the dry ingredients and the milk, add them to the butter/oil/sugar mixture until the batter is relatively smooth. 

Divide the batter amongst the two prepared baking pans and transfer to the oven to bake for about 17 to 20 minutes, until a skewer inserted into the center comes out clean. 

Allow the cake to cool in the pan for about 5 minutes and then invert onto a cooling rack and cool to room temperature. It'll probably take a good hour. 
To Make the Guava Puree (for the frosting): 
To a small skillet, set over medium heat, add the guava paste and water. Stirring gently and regularly, cook until the guava paste has turned into a puree. This may take 2 to 3 minutes until the guava paste has softened and combined with the water. Transfer to a small bowl and allow to come to room temperature before adding it to the frosting. If needed, you can stick it in the fridge to chill it faster. Measure out 2/3 cup guava puree.  Save any leftover puree for cocktails. 
To Make the Frosting: 
In the bowl of a stand-up mixer, with the paddle attachment, add the butter, powdered sugar and salt. Cover your mixer with a clean kitchen towel and beat until smooth, about a minute. Covering the mixer will prevent a bunch of powdered sugar from flying everywhere. Pour in the 2/3 cup guava puree and mix until combined. If there are a few little chunks of guava, that's ok! Mine had them too. Add the heavy cream and beat for a full minute. This will make the frosting light and fluffy. 
To Frost the Cake: 
So, I sliced each cake layer into two so that I had four cake layers. This is one hundred percent optional. You can definitely just use two cake layers for your cake. 

Place the first cake layer on your cake board (or plate), and add about 1/4 cup of frosting and smooth out to an even layer. Repeat with the second, third and fourth cake layer. Add a crumb coat to the outside and chill for about 15 minutes in the fridge. 

Add the second outside layer and add sprinkles of choice to the sides. 
Notes
*You can often times find guava paste at Hispanic markets. In place of guava paste, you can always use strawberry jam. You won't have to make a syrup, tho. Simply add the 2 tablespoons of jam to the frosting measurements.
Equipment:
8-inch Cake Pans | Offset Spatula | Decorating Cake Stand | Whisk
Calories:
6101
kcal
|
Carbohydrates:
1104
g
|
Protein:
50
g
|
Fat:
181
g
|
Saturated Fat:
129
g
|
Cholesterol:
178
mg
|
Sodium:
2534
mg
|
Potassium:
2605
mg
|
Fiber:
14
g
|
Sugar:
848
g
|
Vitamin A:
2213
IU
|
Calcium:
1158
mg
|
Iron:
6
mg
Did you make this recipe? Let me know on Instagram!
Looking for more cake recipes? Here are some of my favorites: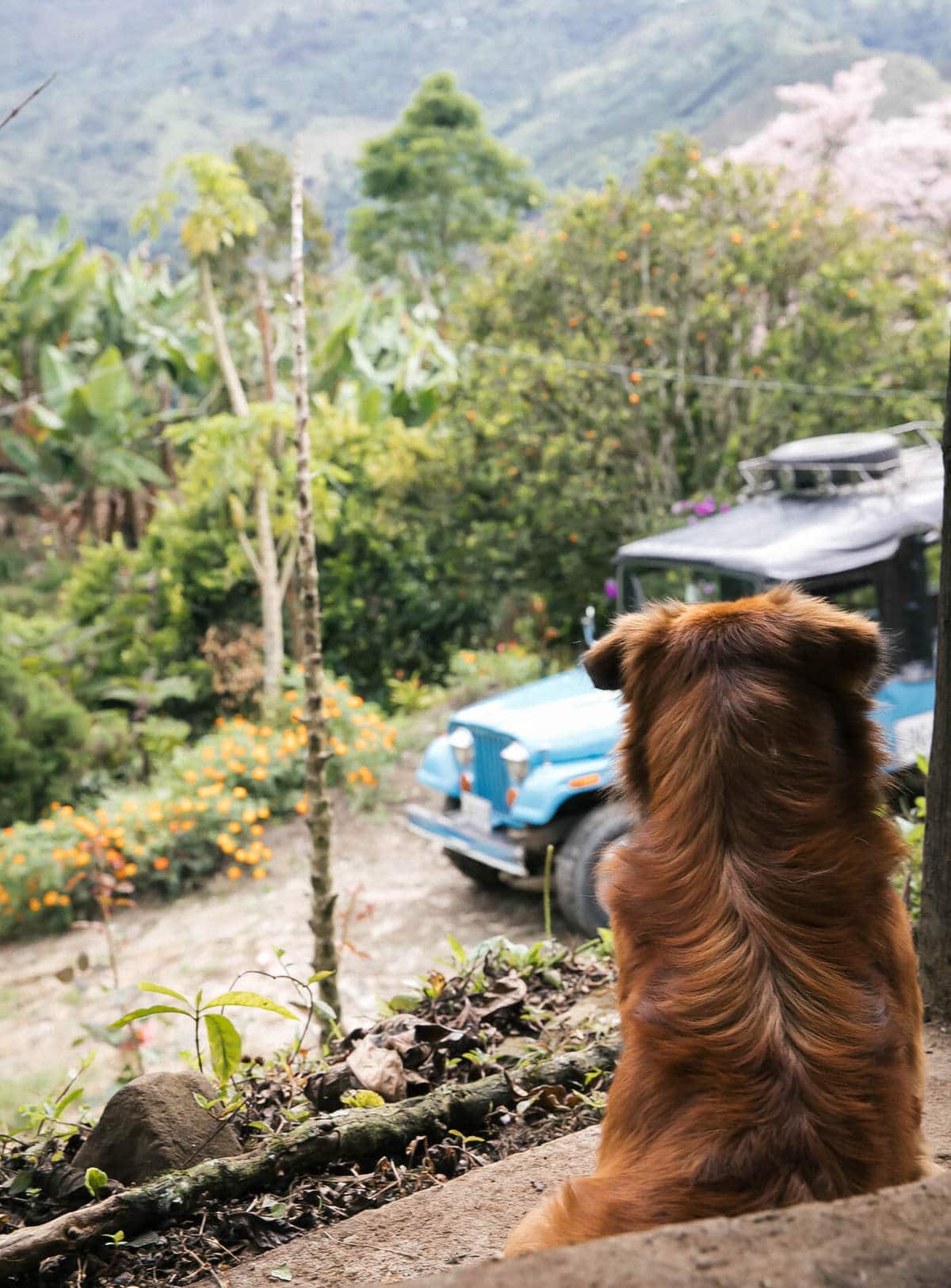 (This post was sponsored by Nespresso for this amazing experience.)