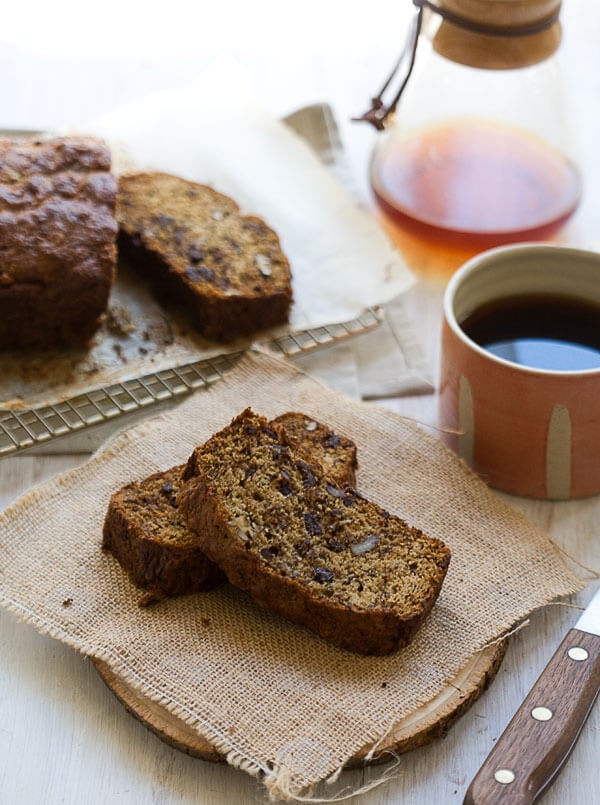 I picked up a new hobby. Pottery. Wheel throwing, to be precise. It started as a fun little idea of "trying something new," which then transpired into me being amongst 300 (!!) people signing up at 7am on a random Saturday morning. (Yes, 300 people showed up to sign up for art classes.) There was a lottery for the pottery class I wanted and I was chosen! I never win anything. Ever. So, I obviously went to my first class, which was this past Monday, and well, let's just say I had an accident.
It was a scene straight out of a romantic comedy and I was playing one of those dumb awkward girls who are cute and happen to bump into everything. (This doesn't happen in real life, guys.) So there I was, pushing the wheel with my right foot, attempting to center my piece of clay, except I was unknowingly working with a faulty wheel, so when I went to press the clay down it flew off the wheel, hitting my bucket of water, hitting other students and pouring all over electrical cords. My stern (sort of of mean-ish) teacher kept saying in her Eastern European accent, "Dis has never ever happened. Thirty yearrrrz of teaching, never happened. I can't believe it. Thirty yearzzz."
So is pottery going well? I'd say it could be going better. Wheel throwing is awkward, it hurts my back and I apparently am dangerous. Burning bananas and folding them into a batter is what I'm better at. Doing this sort of activity is familiar, comforting and tastes delicious. I'm going to stick with pottery to see if I can get better, but if you sit next to me, you might need to wear a helmet. You have been warned.
I've been thinking of banana bread lately, and I'm not even sure why. I'm sure it has something to do with the impending season change, which I'm VERY excited about.
This flavor combo is a no-brainer. Burnt bananas? Uh-huh. Yes. It's totally a flavor.
Rum? Yes, it compliments bananas oh so well. And the added pecans and chocolate just take it over the moon.
I ate this how I eat everything warm and delicious in life: with a cup of coffee. You know me. My favorite part about banana bread is that it always lasts way longer than it should, like three days. Just wrap it in plastic wrap and you're good to go.
Banana bread baking is a glorious thing. Welcome fall a lil' early. Why not.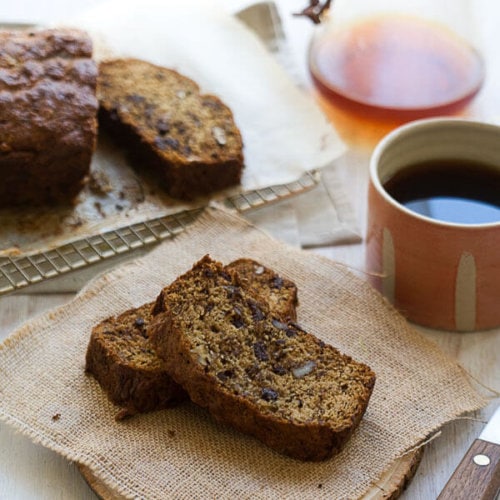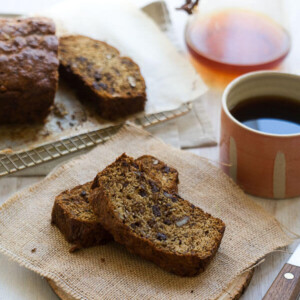 Ingredients
3

ripe bananas

,

weight: 1 pound

1

tablespoons

brown sugar

1 1/2

cups

all-purpose flour

1

teaspoon

baking soda

1/2

teaspoon

salt

1/3

cup

melted unsalted butter

1/4

cup

light or dark brown sugar

1/2

cup

white granulated sugar

1

large egg

1

teaspoon

pure vanilla extract

3

tablespoon

rum

1/2

cup

dark chocolate chunks or chips

1/2

chopped pecans
Directions
Grease and flour a 9x5-inch loaf pan; and set aside.

Preheat the broiler for a minute or so (they tend to get super hot very quickly.) On a baking sheet, place the peeled bananas side by side. Sprinkle the tops with brown sugar and place the bananas under the broiler until they're slightly burnt and very caramelized, about 5-7 minutes. Note: Keep your eyes on the bananas at all times. Mine took much longer than expected. The brown sugar may bubble up, but don't worry; the bubbles will subside once the bananas cool. Remove from the broiler and set aside to cool.

Preheat the oven to 350 degrees F. In a small bowl, mix the all-purpose flour and salt. In a large bowl, whisk together the melted butter, brown sugar, white sugar and egg. Pour in the vanilla extract, rum and bananas. Mash the bananas with the back of a fork until they resemble a puree and are totally combined with the other ingredients. Add the baking soda and mix well. Fold in the flour mixture, until just combined, being sure not to over mix. Next, fold in the dark chocolate chunks and chopped pecans.

Pour the batter into the prepared loaf pan and transfer to the oven to bake for 45-50 minutes, until a skewer inserted into the center comes out clean. Allow the bread to cool for 5 minutes in the pan, then invert the loaf and cool it on a cooling rack (or eat it warm!). The banana bread will stay delicious and hydrated for up to 3-5 days when securely wrapped in plastic wrap.