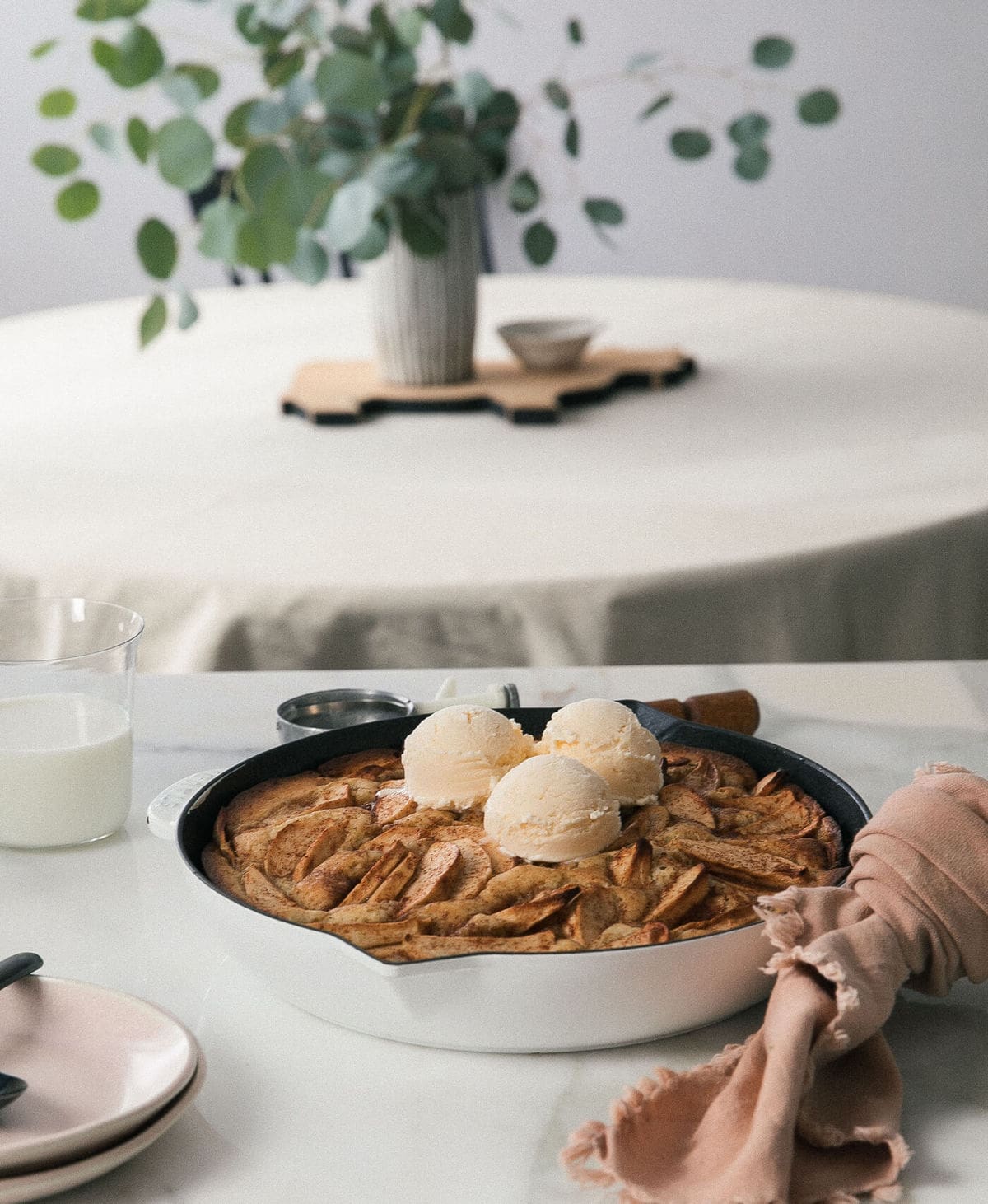 This is the time of year where Los Angeles weather is totally erratic. One day it'll be 90 degrees and then two days later you'l need a sweater and some hot coffee to get your day started. By now, I know which one I get excited about.
I'm currently wearing a sweater so I feel like it's appropriate to discuss this chai-spiced apple skillet cake with you all. I wanted to provide a recipe that is super easy. Something that you can throw together in a one, two steps max. This skillet cake is it!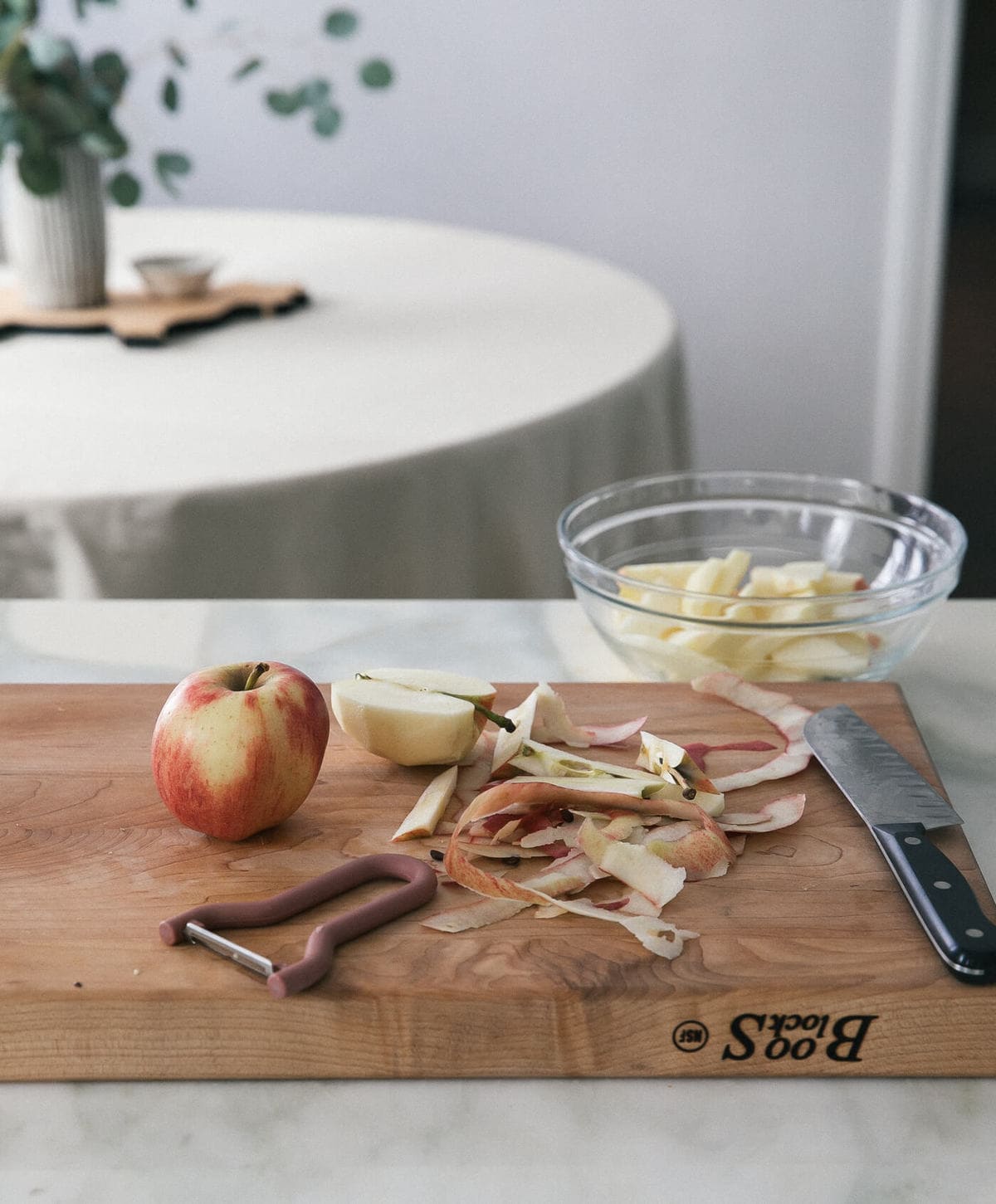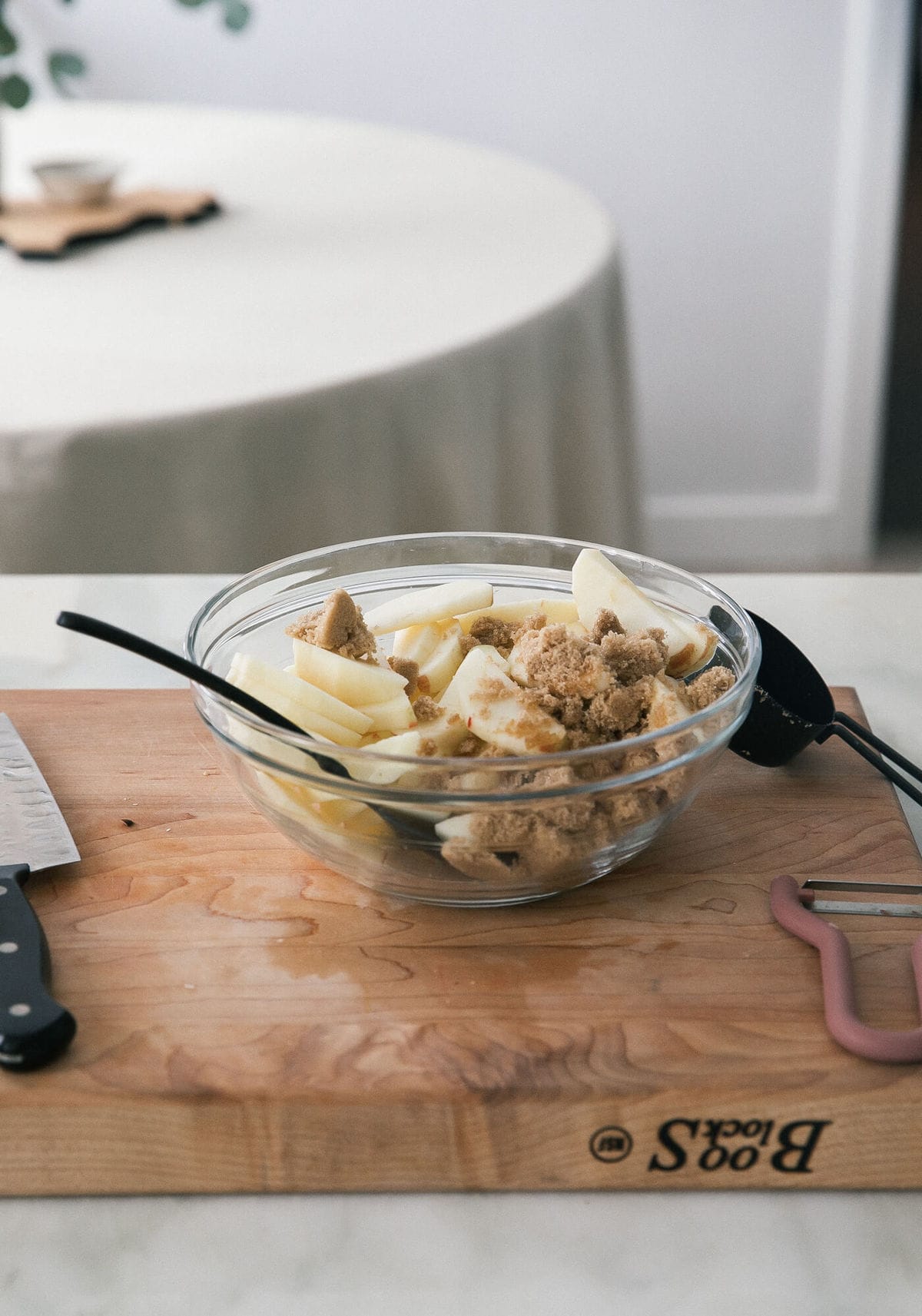 It's baked up in a cast iron skillet. If you don't have a cast iron (I believe it's a kitchen must-have), you can definitely bake this in a 9-inch cake pan too.
I've been spending a lot of time writing down fall/autumn/Thanksgiving (yes, T-Day) ideas that I can't wait to make. This was one of the first things I wrote down on the list. When we baked it up, I was like yes yes yes. It is so simple and easy breezy and is beautiful enough where you'd be proud to put it on a dining room table.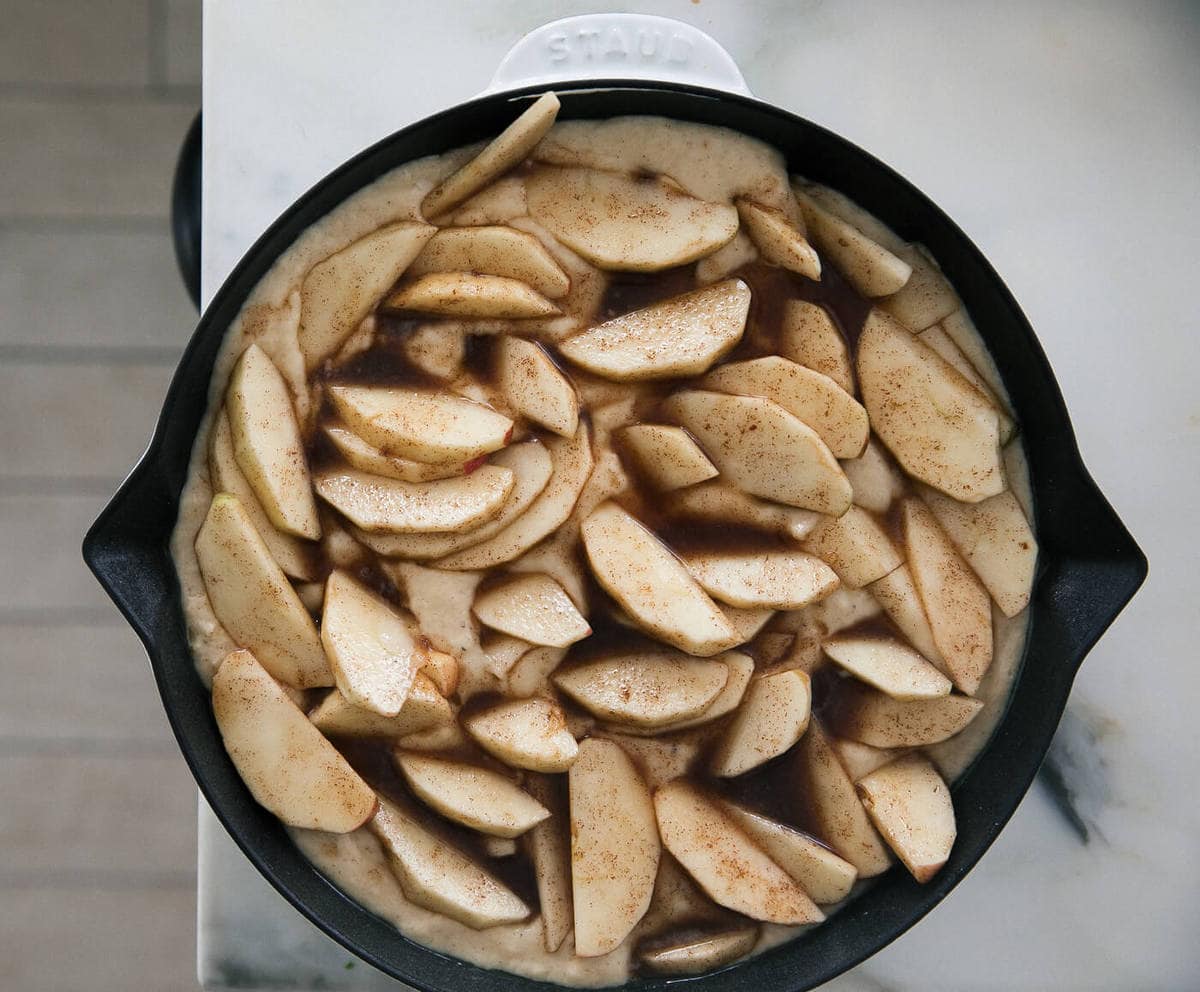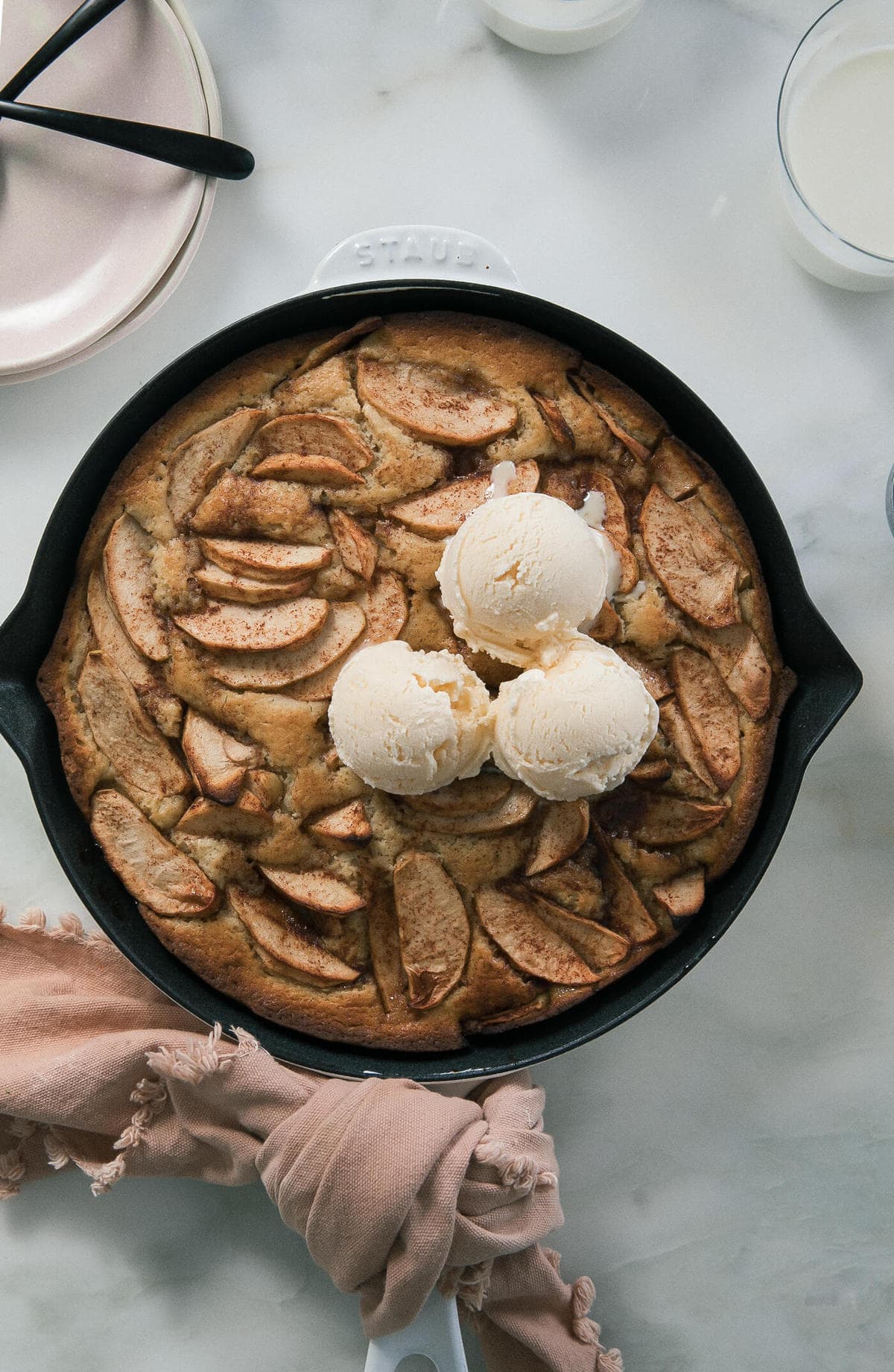 One thing that this cake absolutely needs: Vanilla Ice Cream.
I like to put it on top and serve it to a crowd. And then slice it up. Of course, you can slice it up and then give everyone a scoop of ice cream, too. It's delicious.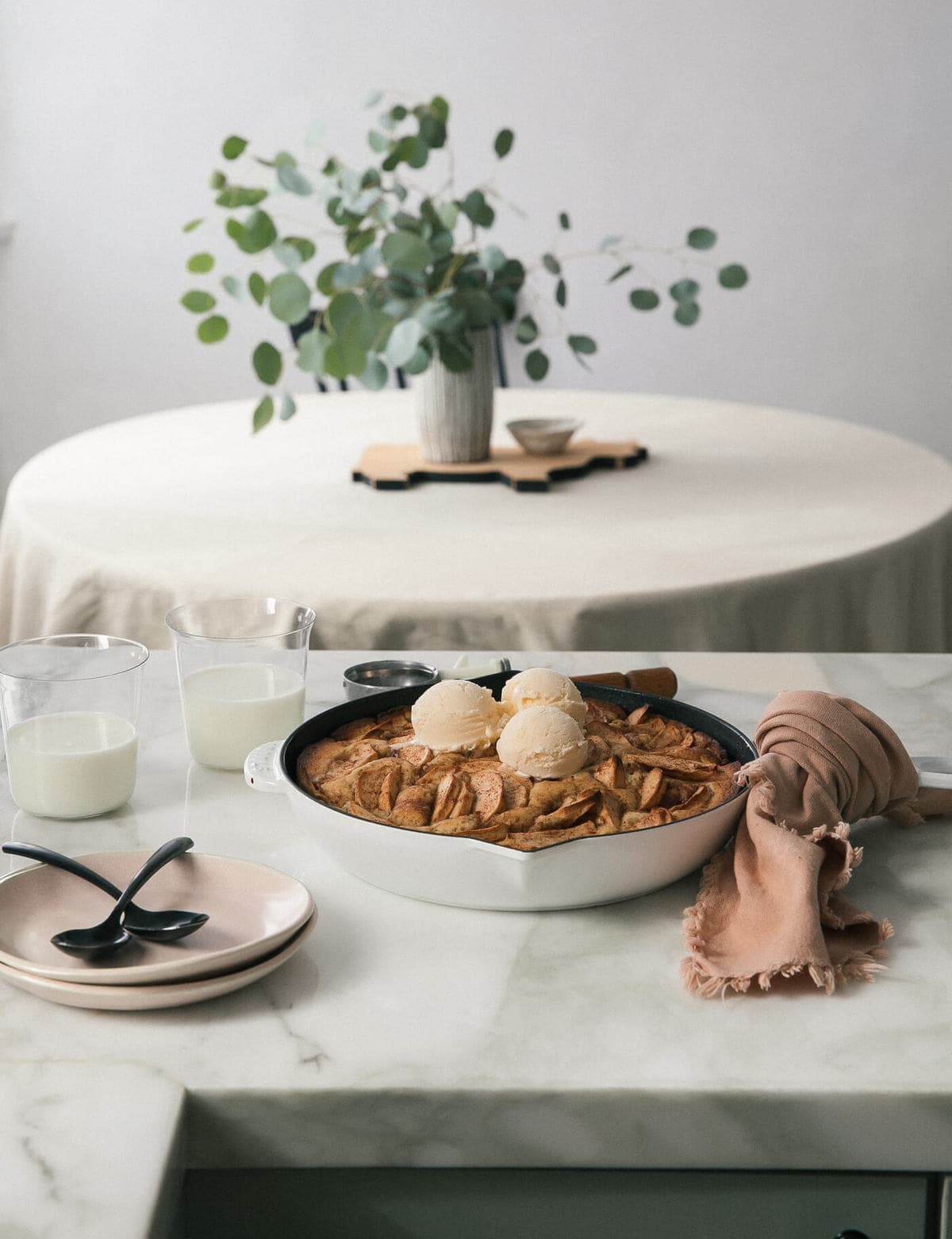 This cake is one of the most perfect things to make on a Fall day. Here are some reasons why it's the best thing ever:
1: Easy clean-up. This isn't a fussy dessert by any means.
2. So many spices. It instantly will remind you of fall.
3. The sliced apples that are distributed throughout the cake are so tasty. I like to use a honey crisp or Gala apples. Ones that are sort of on the less juicy side.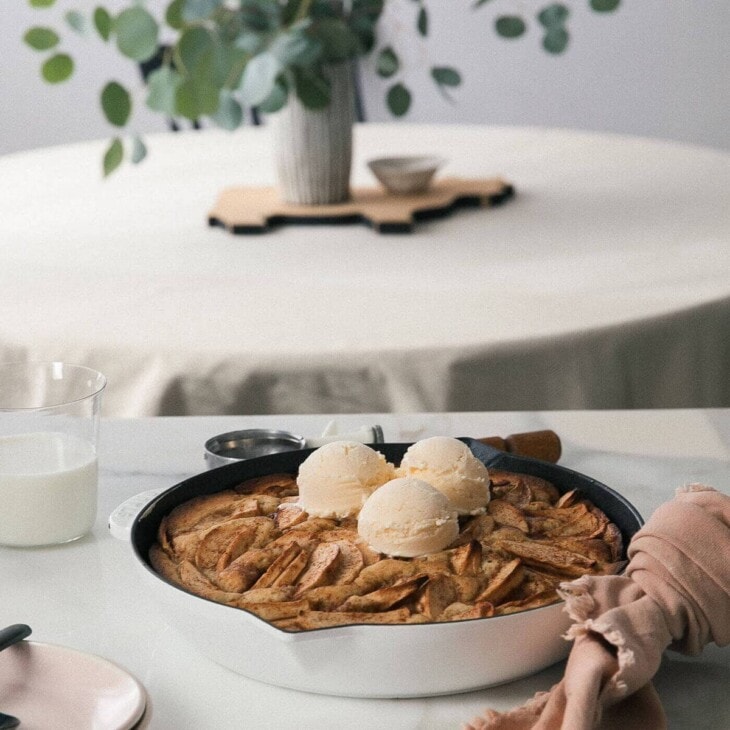 Print Recipe
Chai-Spiced Apple Skillet Cake
Serving Size:
(9-inch) cake
Ingredients
Apple Topping:
4

apples

peeled and sliced

1/3

cup

brown sugar

1

teaspoon

ground cinnamon

Pinch

of salt
Cake:
2

cups

all-purpose flour

3/4

cup

white sugar

2

teaspoons

baking powder

1/2

teaspoon

ground nutmeg

1

teaspoon

ground ginger

1/2

teaspoon

ground cinnamon

1/2

teaspoon

ground black pepper

1/4

ground cardamom

1/2

teaspoon

salt

1

cup

shaken buttermilk

2

large egg

5

tablespoons

melted butter

1

teaspoon

vanilla extract
Instructions
To Make the Apple Topping:
To a medium bowl, add the sliced apples, brown sugar, cinnamon and pinch of salt. Toss it together and set it aside.
To Make the Cake:
Preheat your oven to 350 degrees F. Grease a 9-inch cast iron skillet and set aside.

To a large bowl, add the flour, white sugar, baking powder, spices (nutmeg, ginger, cinnamon, black pepper, cardamom) and salt.

In a 4-cup measuring cup or medium bowl, whisk together the buttermilk, eggs, melted butter and vanilla extract.

Add the liquid into the dry mixture and mix just until combined; a few lumps in the batter is totally fine. Pour the batter into the prepared skillet and add the apples on top, pushing some of the apples into the batter a bit. If your apples have created any juices, pour those on top.

Transfer to the oven to bake for 30 to 35 minutes, until a skewer comes out mostly clean (a little crumbs are ok!). Remove from the oven and allow to cool for about 5 to 10 minutes before slicing it up. Serve with ice cream.