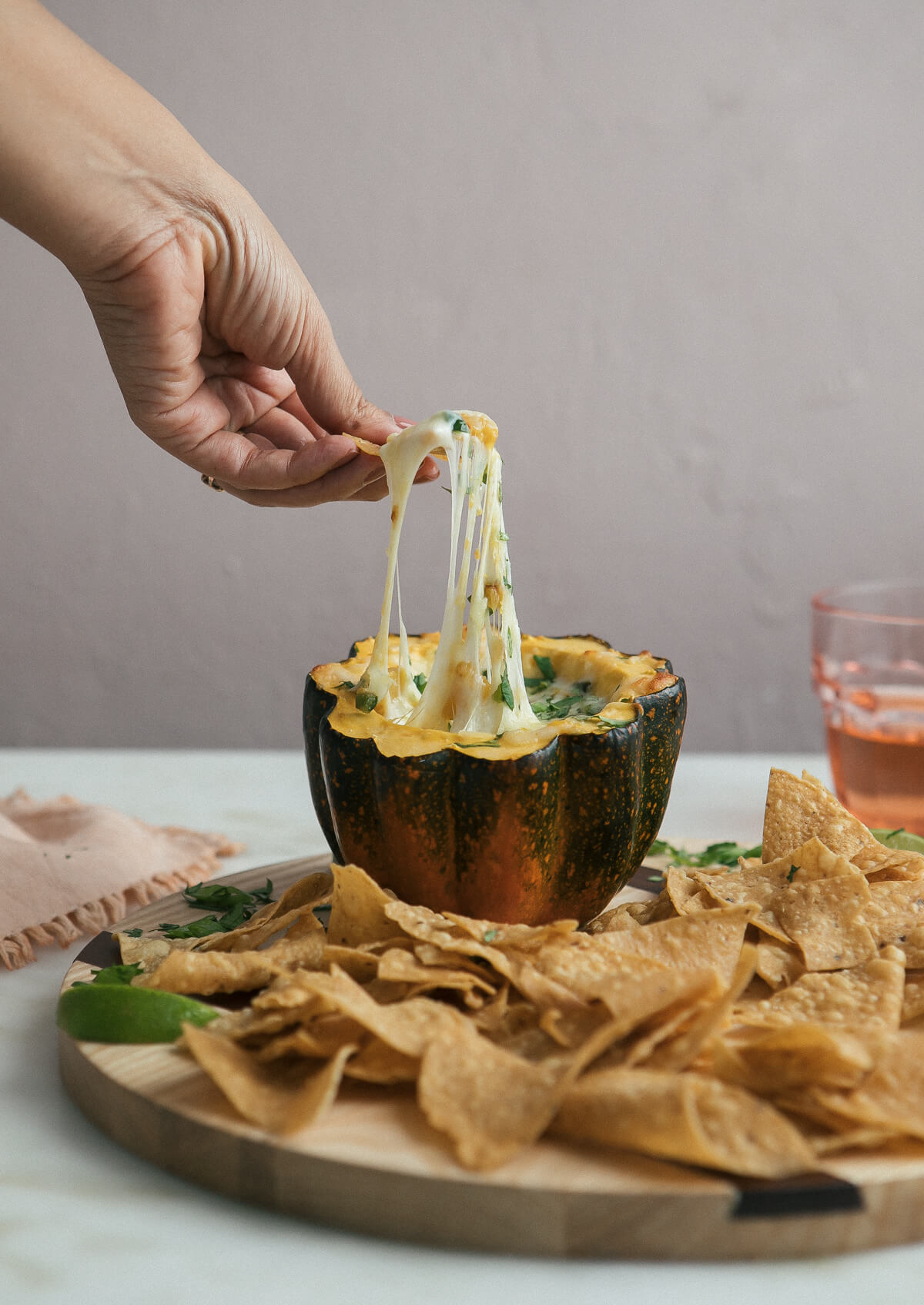 This post is about how cute we can be.
We. Are. Cute.
We're so cute that we can Pinterest the shit out of any and everything. I will not lie to you: you can do this without putting everything in an acorn squash. You could simply add everything to a ramekin, baking dish or skillet. But if you wanted to, you can put it all in an acorn squash.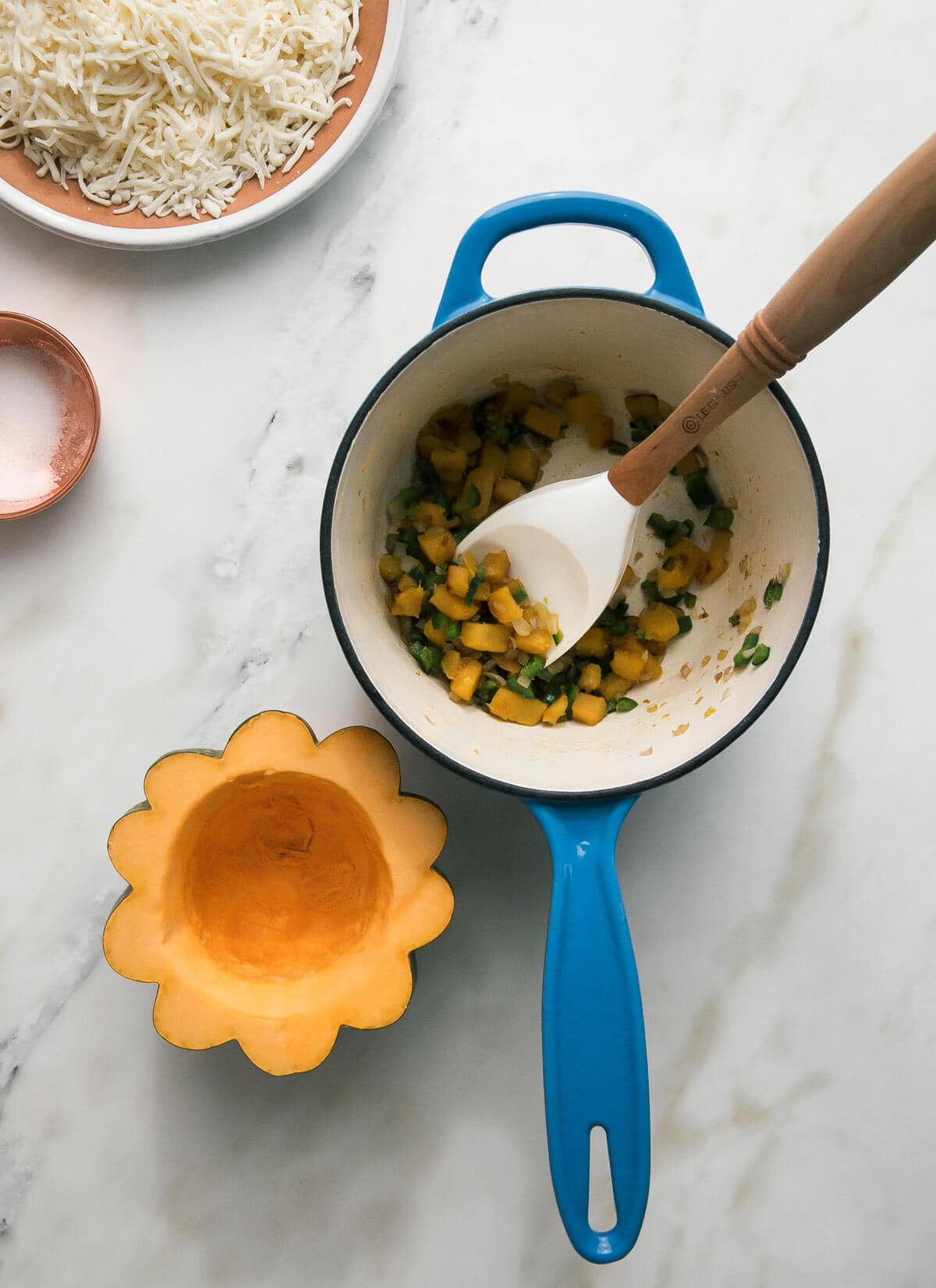 I doubled this recipe for you, asking that you buy two acorn squashes so that you can make these for more people. I used and ate only one and Billy and I crushed this by ourselves so feel free to double this recipe below.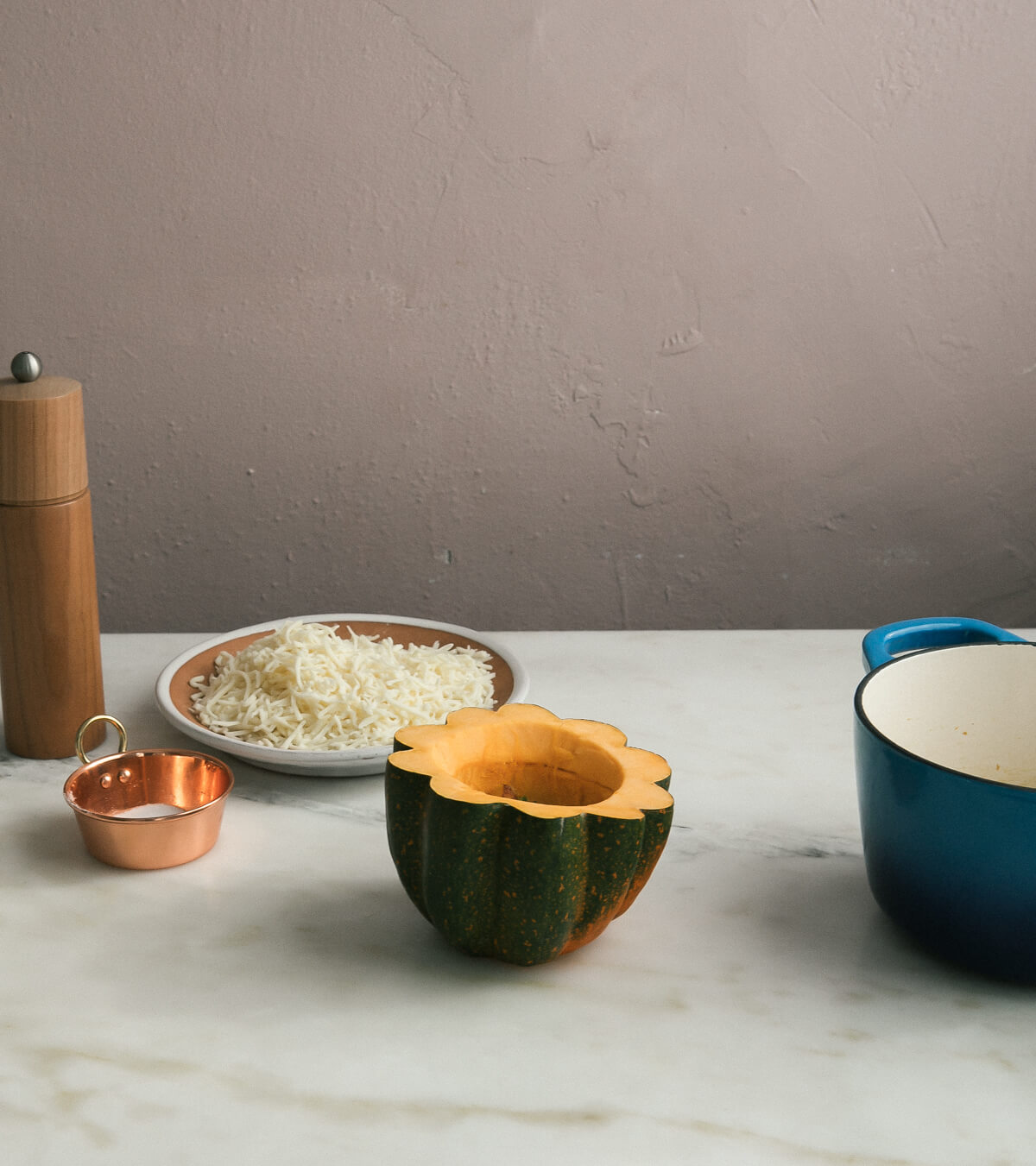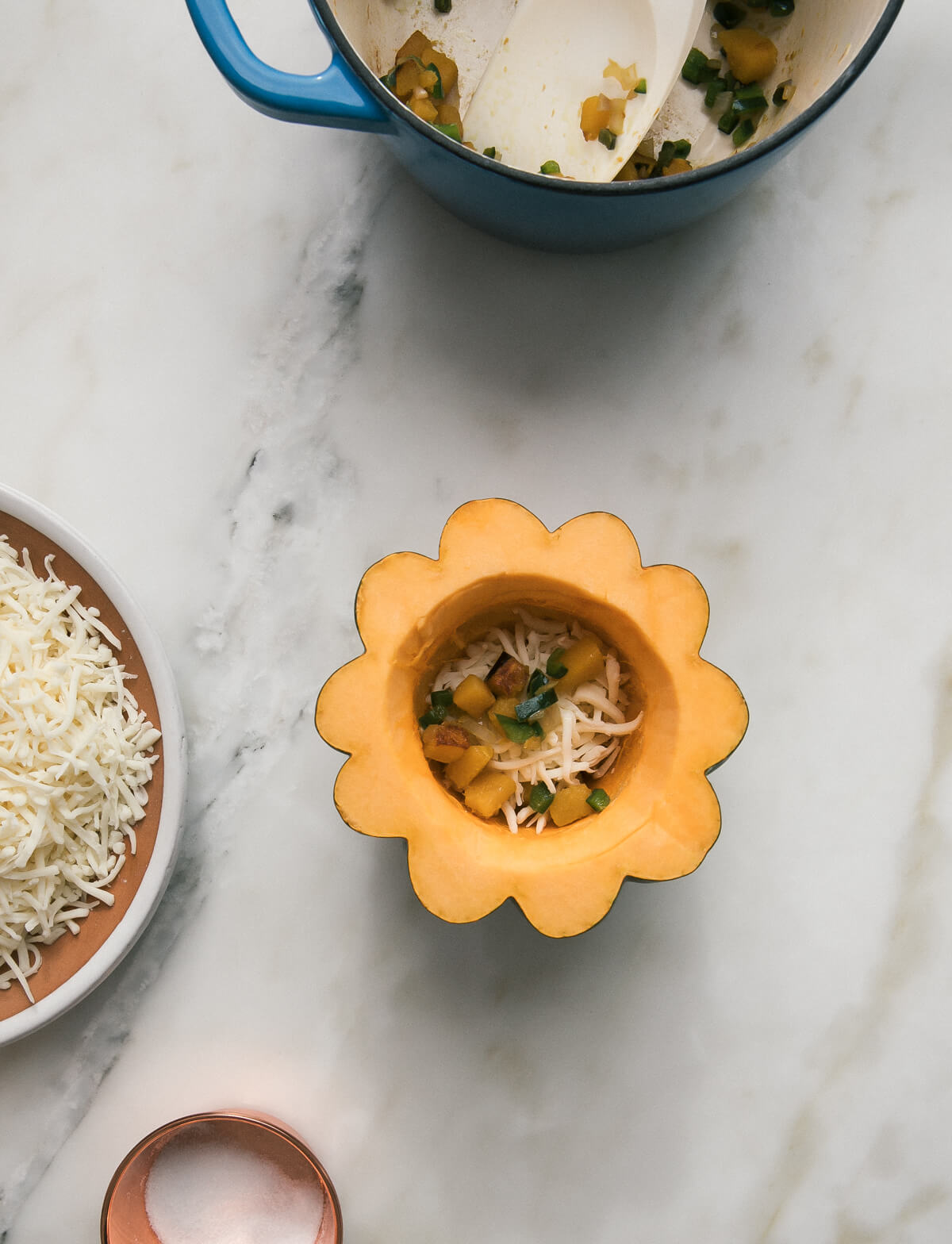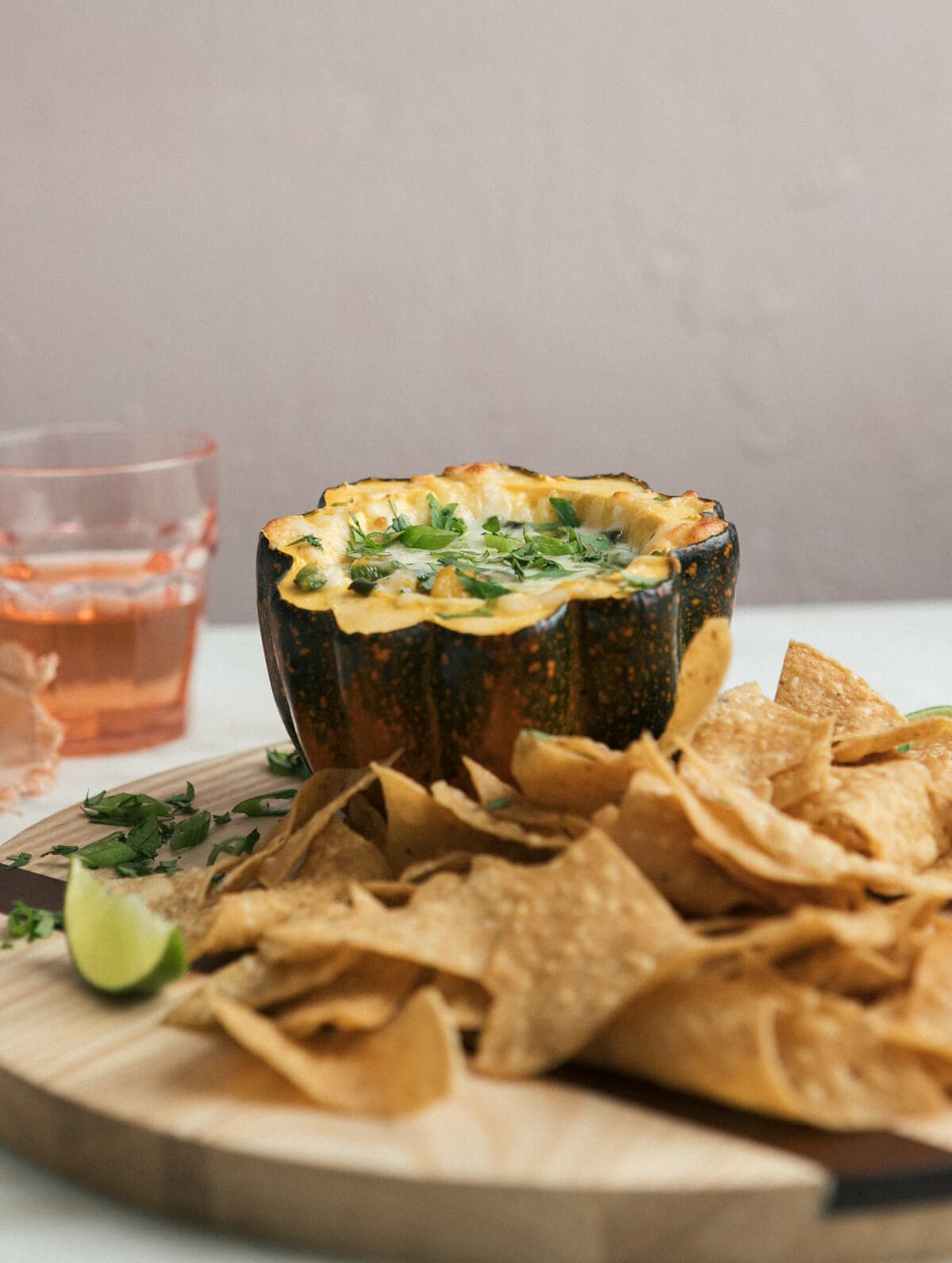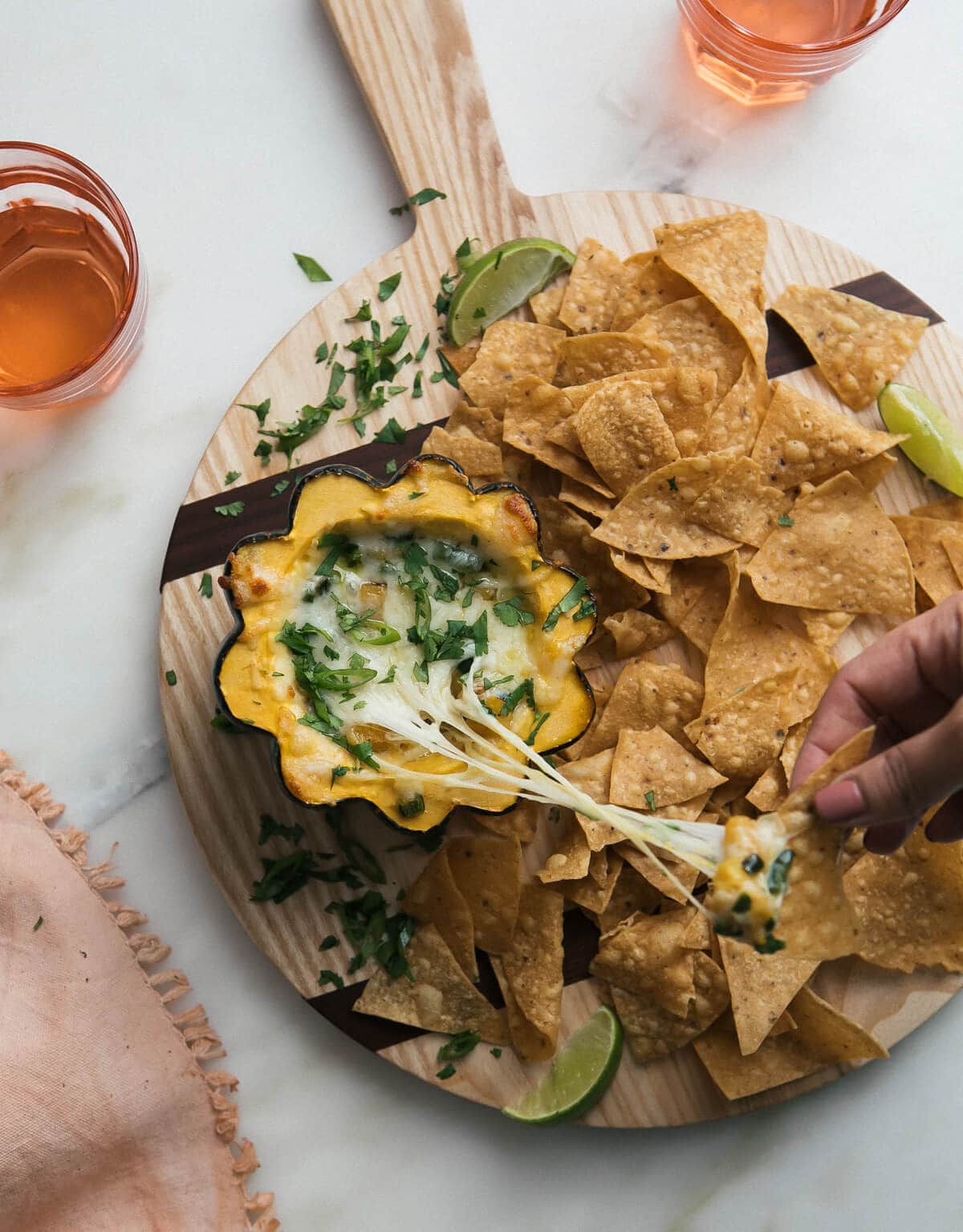 Thanksgiving is two days away and I wanted to give you one more recipe that is
A: easy.
B: a crowd pleaser.
C: is perfect for hangry, annoying people who are pacing, waiting for dinner yet not cooking a single thing. EYE ROLL.
But we love them so here you go!!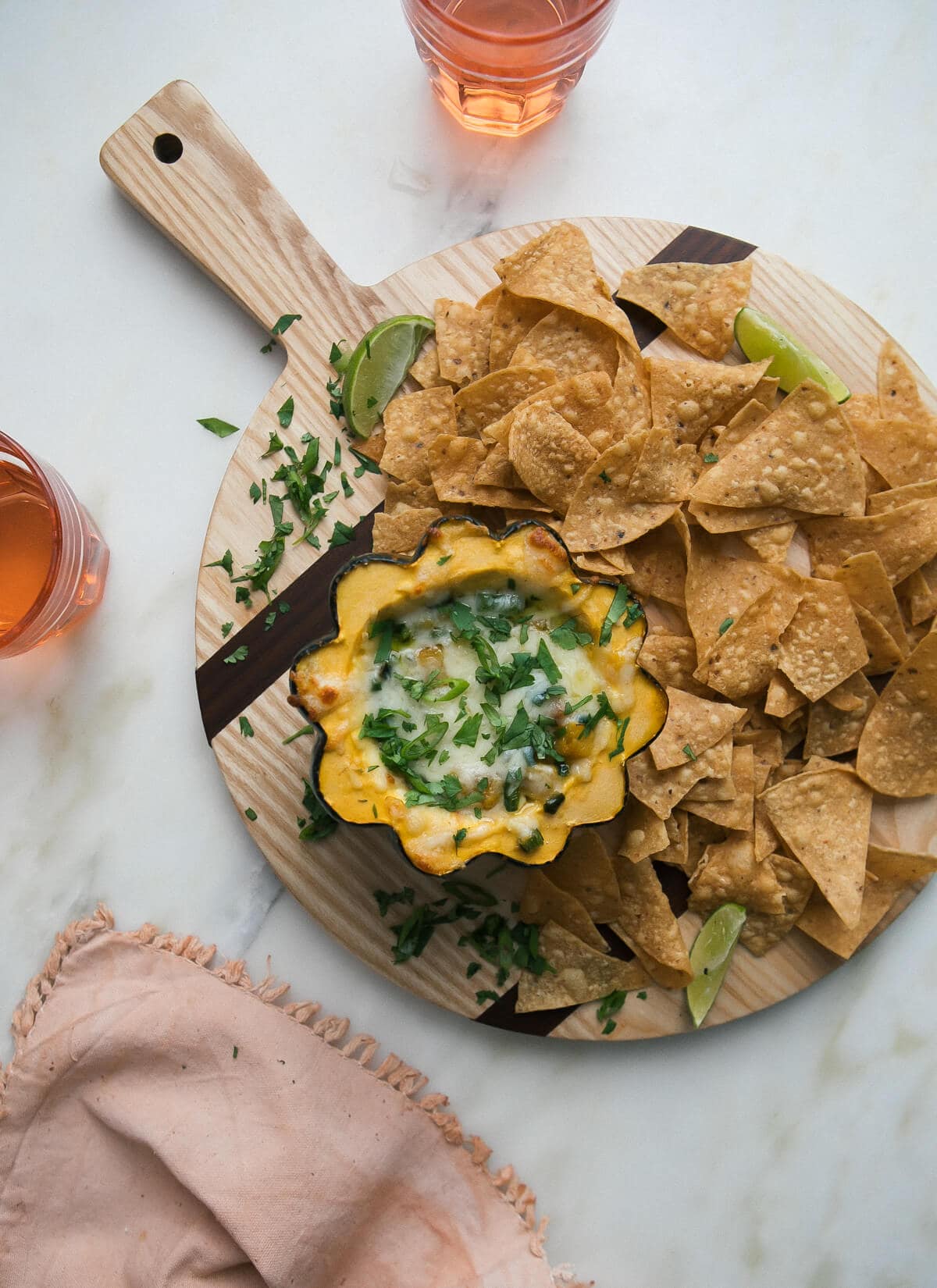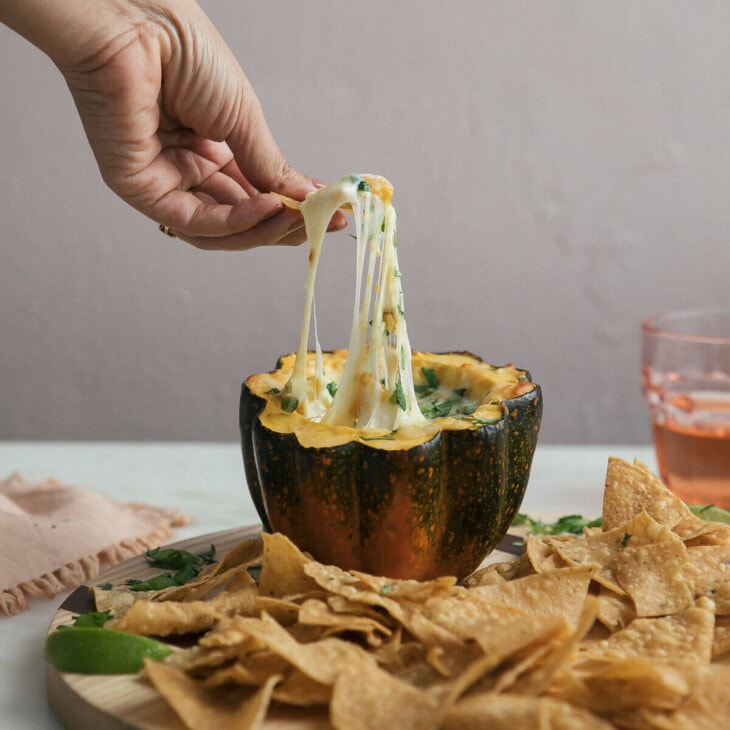 Print Recipe
Acorn Squash Pasilla Chile Queso Fundido
Ingredients
2

large acorn squash

1

teaspoon

oil

Salt

1

small shallot

peeled and minced

1

garlic clove

peeled and minced

1

pasilla

halved and deseeded OR you can use 1 jalapeño (if you like spice)

Salt

2

cups

shredded mozzarella cheese or Oaxacan cheese

1

teaspoon

minced cilantro
Instructions
You're going to start by slice off the top of the acorn squash, taking off about 2 inches from the top. Peel the top and dice it up. I ended up about ½ cup of squash and that was the perfect amount. Slice off just enough from the bottom end so it can stand up nice and sturdy. Scoop out the seeds from the inside of the squash and discard. Place the squash on a parchment-lined baking sheet and preheat the oven to 350 degrees F.

To a small saucepan, set over medium heat, add the oil. When hot, add the squash and a pinch of salt. Allow to cook, stirring frequently, for about 5 minutes. Next, add the shallot, garlic and pasilla chile. Cook for an additional 3 to 5 minutes. Remove from heat and set aside.

To the squash, add a spoonful of the chile/squash mixture and then top with a handful of cheese. Repeat this until you've worked your way through all of the cheese and squash filling. Press the cheese all the way down into the squash and add any more you can to the top—you want this to be cheesy!

Transfer to the oven to bake for 15 minutes. Remove it from the oven and using a teaspoon, give it a stir. (I know this sounds weird but you really need to do this so it's all melty.) And then return it to the oven to bake for an additional 10 minutes.

Serve with chips or crackers. I topped mine with some cilantro and a squeeze of lime.
Notes
If you don't want to serve this in a squash, you can add everything to a 8-inch baking dish and bake it up!