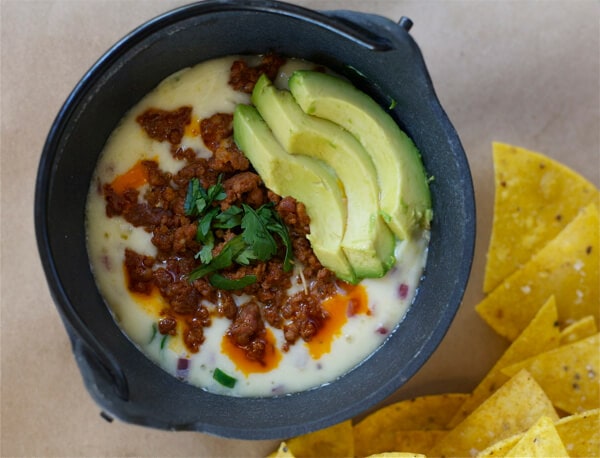 So…confession: as of two days ago I had no idea who was playing at the Super Bowl. I mean, it's not that I hate football, no. I grew up with a football-loving/screaming dad and a brother who plays in those fantasy leagues that I have yet to understand, so I get it. It's just that I, personally, could sort of care less. And I kind of do n't care about the commercials either, because now they debut them a week before the Super Bowl on YouTube and I don't even watch them there either.
But it's cool, you know, because the biggest perk and only attraction to this Sunday's event is DHEM snacks! Who doesn't love snacks?! I mean…
Game day food is my ultimate love. Ultimate! Chicken Wings? Hello! Yes. Pretzel tots? I love them. (Please make these!) And this melty, cheesy, chorizo-ey bowl of goodness is epic. Ep-ic.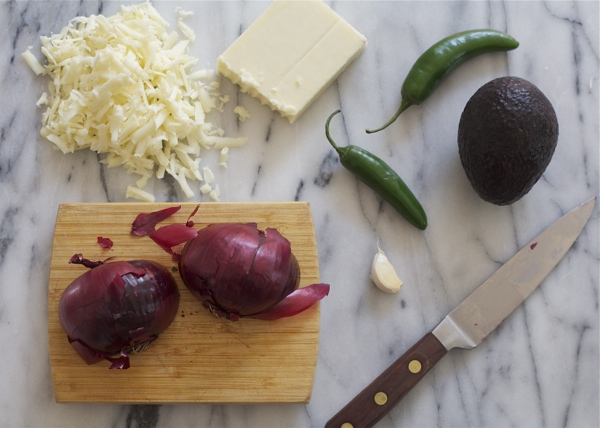 Queso Fundido is sort of a Tex-Mex situation. Some people say it's actually from El Paso, while others report that it was a campfire-type dish people made as they were crossing the border from Mexico to the US and vice-a-versa. That story sounds pretty legit since this can be made in one pot, if needed.
This cheese is cheesy! stringy! spicy! flavorful! Totally amazing…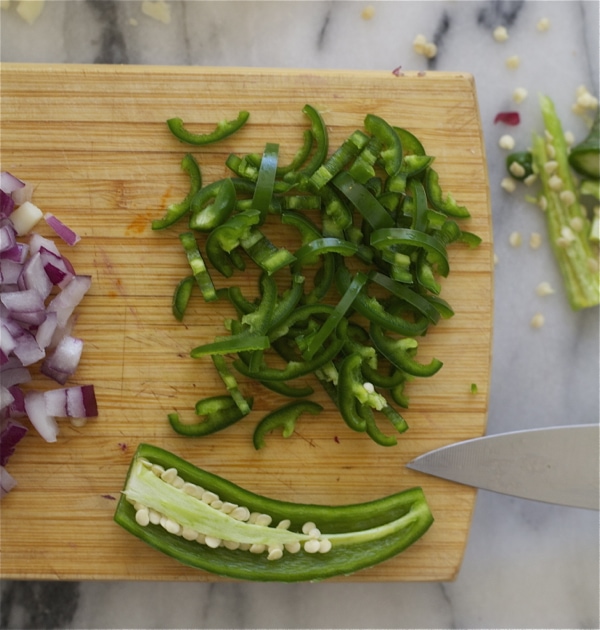 I love frying my own tortilla chips because I find it cheaper and most often times, tastier. And just like my pasta, I like my tortilla chips sort of al dente, too; half crispy and sort of chewy. I'm strange.
But seriously, there's nothing better than frying your own tortilla chips at home and sprinkling them with awesome sea salt.
I did this in a small saucepan with about 2 inches of vegetable oil. If you're wanting to do this too, I'd recommend doing this step before making the fundido. Also, if you hate frying, like the rest of the world, just buy 'em. It's fine.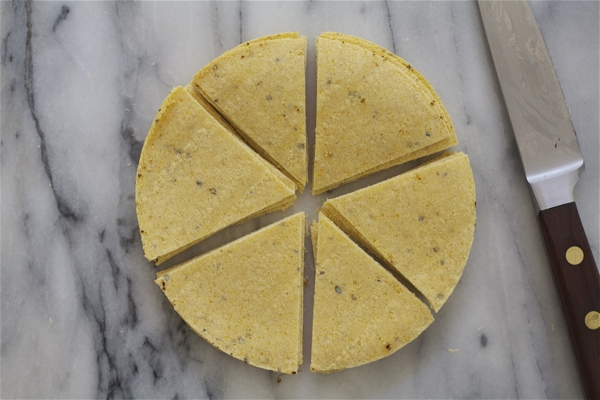 So, here are a few things about this recipe.
This melty cheese will seize if it's left out for more than 10 minutes. If you have a fondue dish (with a warmer you can place underneath it), you'll be all good. But this really should be served and consumed immediately. The plus side to this is that you can put this whole thing together and then reheat it right before you need it.
I know this method to be true because right after I took pictures of this cheesy, amazingness, I placed this cast iron bowl over the stove and remelted it. I then proceeded to stand in my kitchen and consume the entire batch. I called it lunch so it was ok.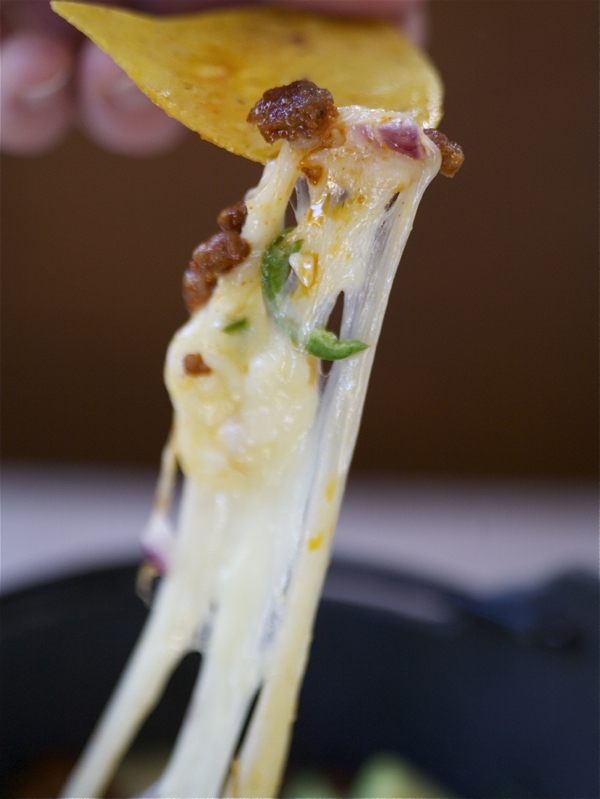 And just in case you were wondering, I'm rooting for the Chicago Bulls.
Juuuuust kidding. (Sorta.) BYE.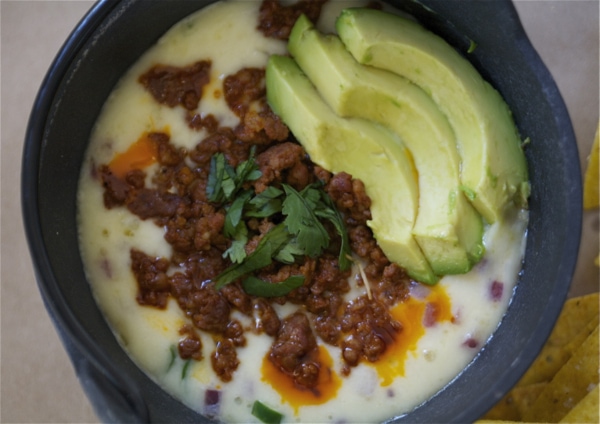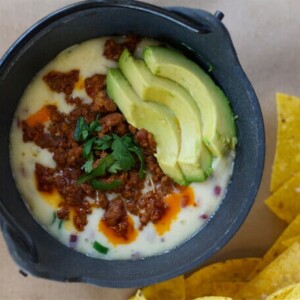 Ingredients
Olive oil
5

ounces

pork chorizo

,

casing removed

1/4

cup

minced red onion

,

about 1/4 onion

2

serrano peppers

,

minced (if you're adverse to spice, scale it down to 1 pepper)

1

garlic clove

,

minced

8

ounces

Monterey Jack

,

shredded

2

tablespoons

whole milk
Garnish:
1/2

avocado

,

sliced

1

handful cilantro

,

roughly chopped
Directions
In a small pan, heat 3 tablespoons of olive oil over medium-heat. Add the chorizo and cook for 2-3 minutes. Pour the chorizo through a strainer, reserving the chorizo oil. Set both aside.

In a separate small pan, add the 1 teaspoon of olive oil and minced onion; cook for 2-3 minutes, until onions are barely translucent. Add the serrano pepper and garlic clove and cook until fragrant, 1-2 minutes. Pour in the milk and cheese, continuously stirring until cheese is melty, about 2 minutes. Transfer the cheese mixture to a serving bowl and top with the crumbled chorizo, few teaspoons of chorizo oil (if you like), avocado and cilantro.

Serve and eat immediately with tortilla chips.