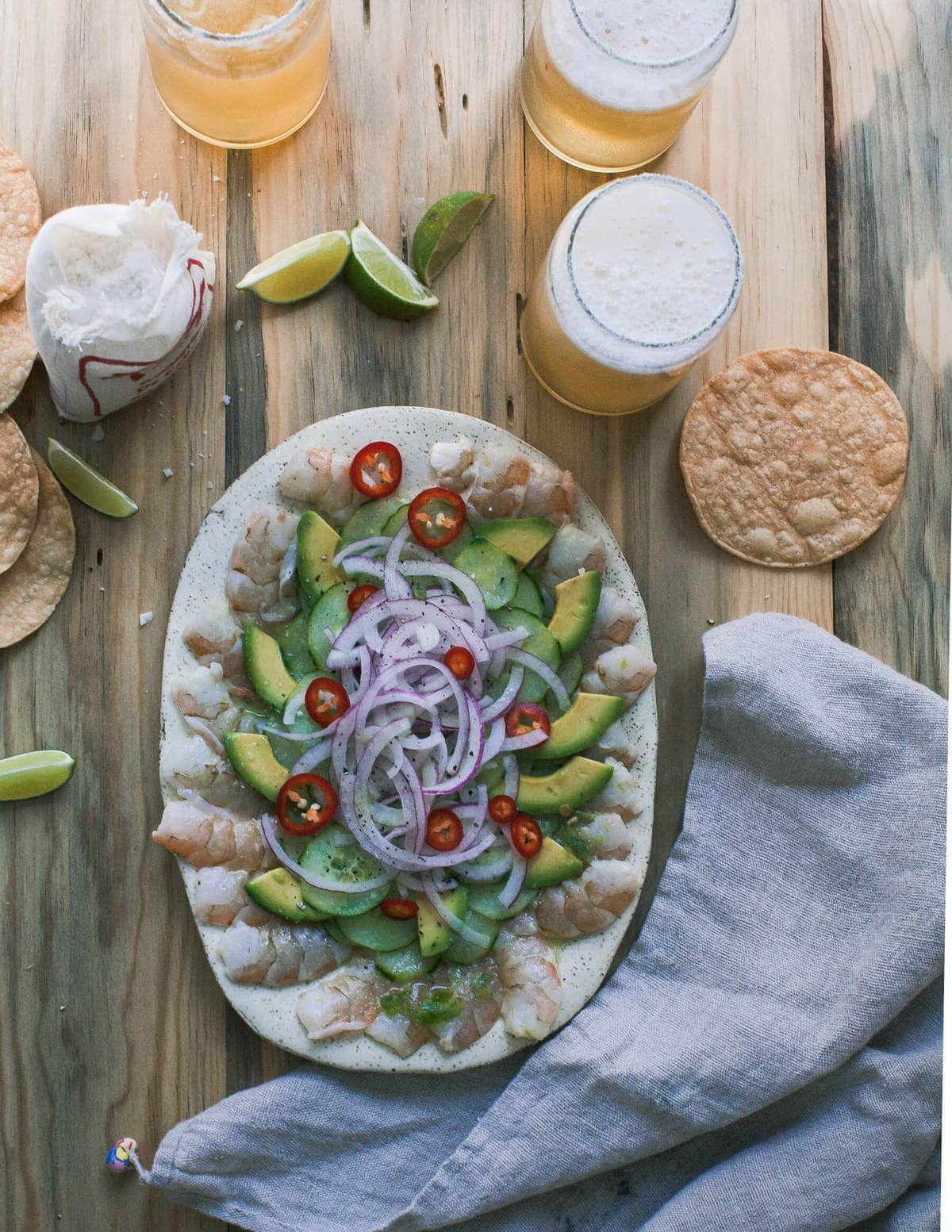 I was in Mexico almost a month ago. (WHA!!) Time is flying.
The thing I wanted the absolute most the minute I landed was aguachile. I knew that it was something that I'd probably find a lot of in Cabo.
If you're unfamiliar with what aquachile is, it's simple. Think of it like a super spicy Mexican ceviche but with lime (vs. tomato). And most times the shrimp hasn't marinated and "cooked" all the way through in the lime juice. The important thing when eating/making aguachile is that the shrimp you use must never have been frozen. We're talking super fresh, sushi-grade shrimp.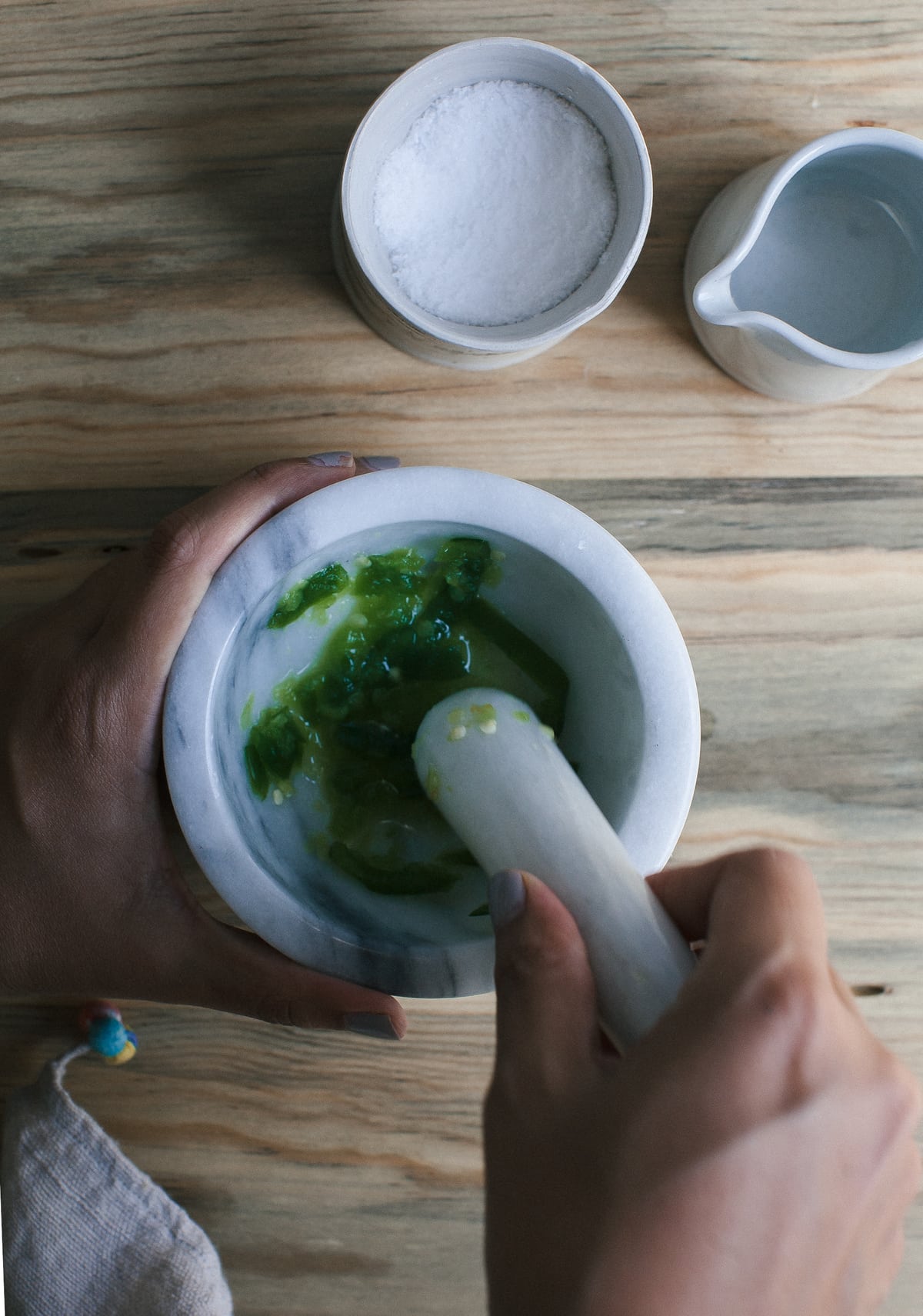 This is easily found at a really good fish market. Even Whole Foods will have this. If you're a little freaked out about this, then no worries. Simply boil the shrimp until pink and proceed with the marinade.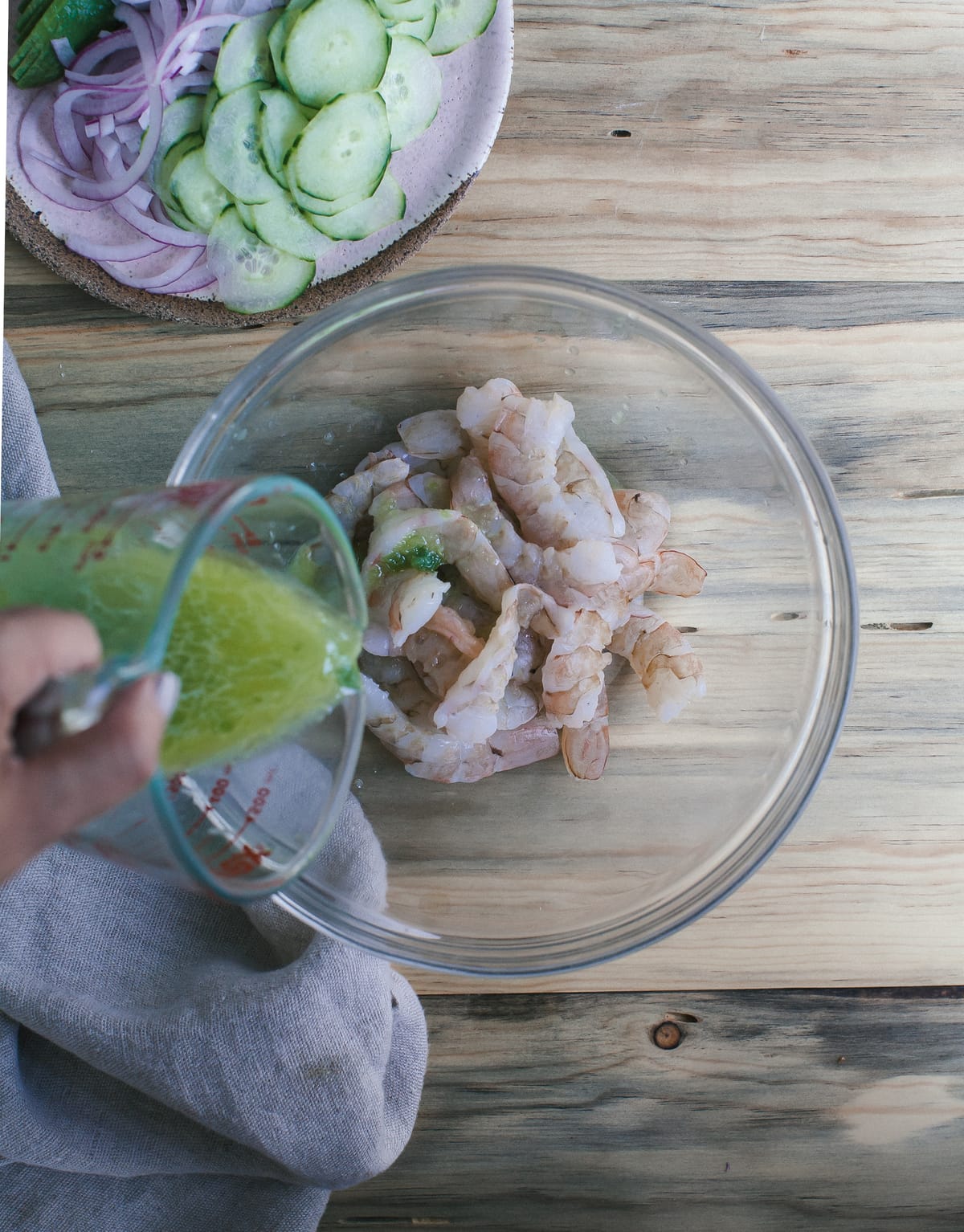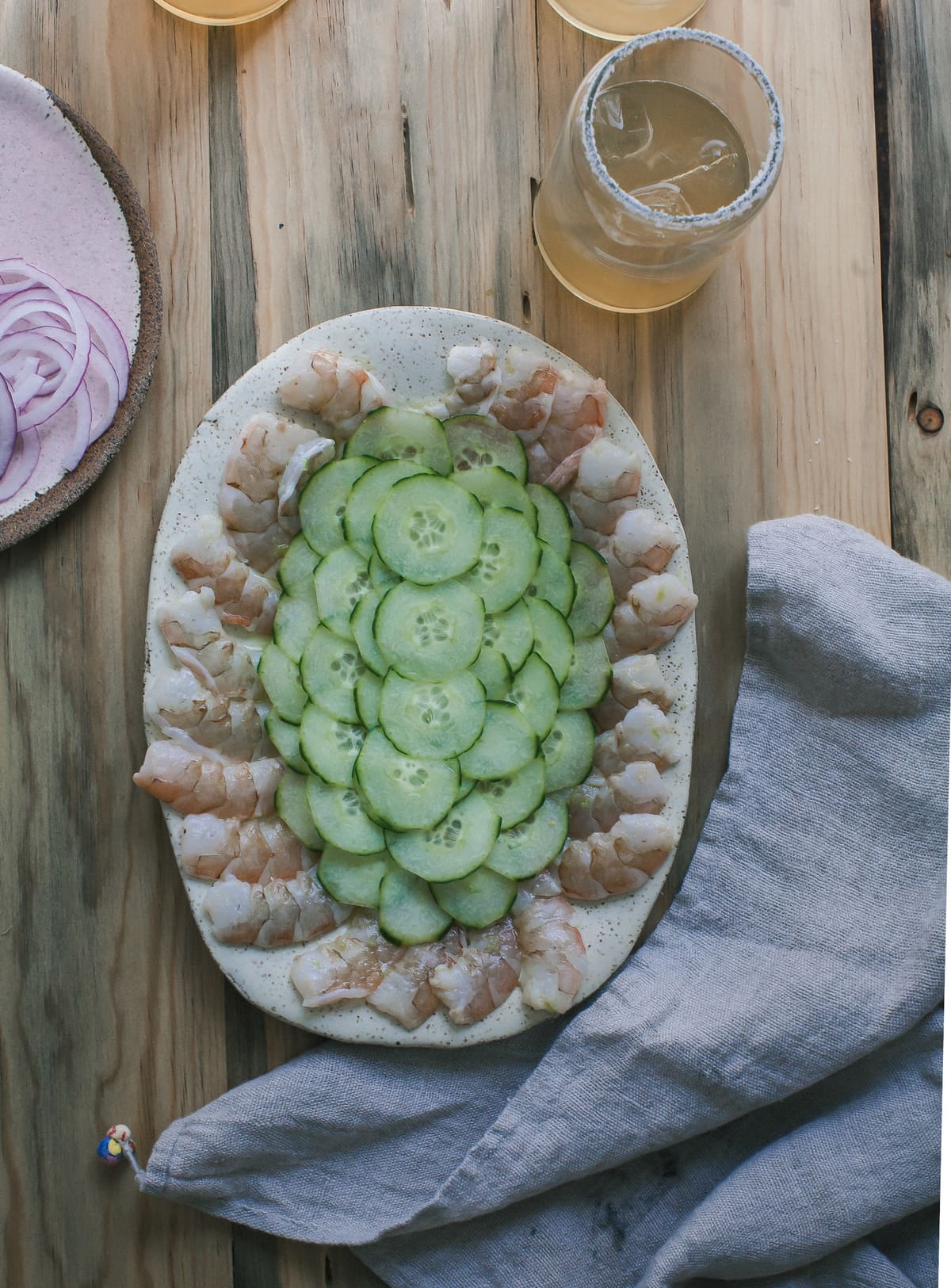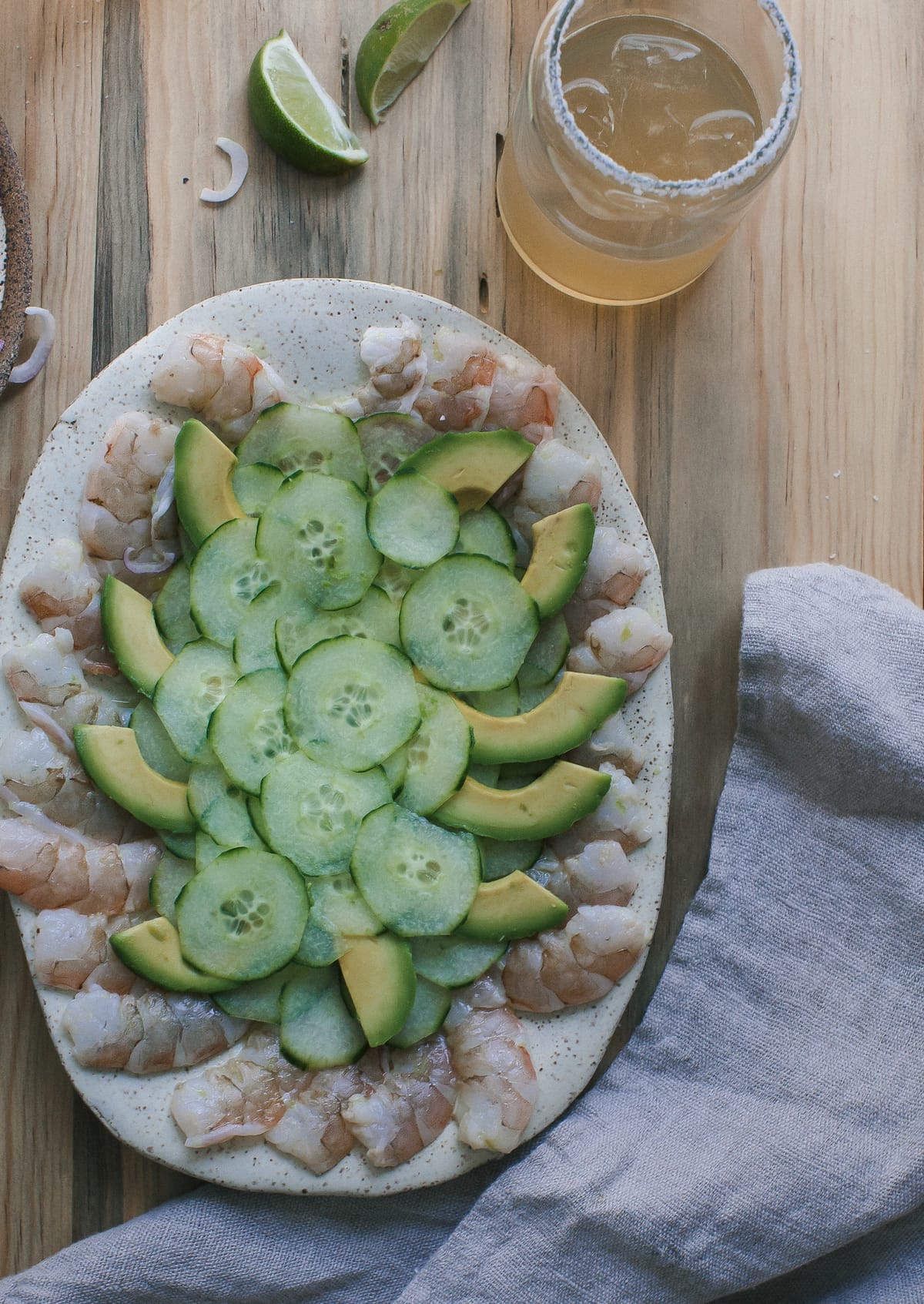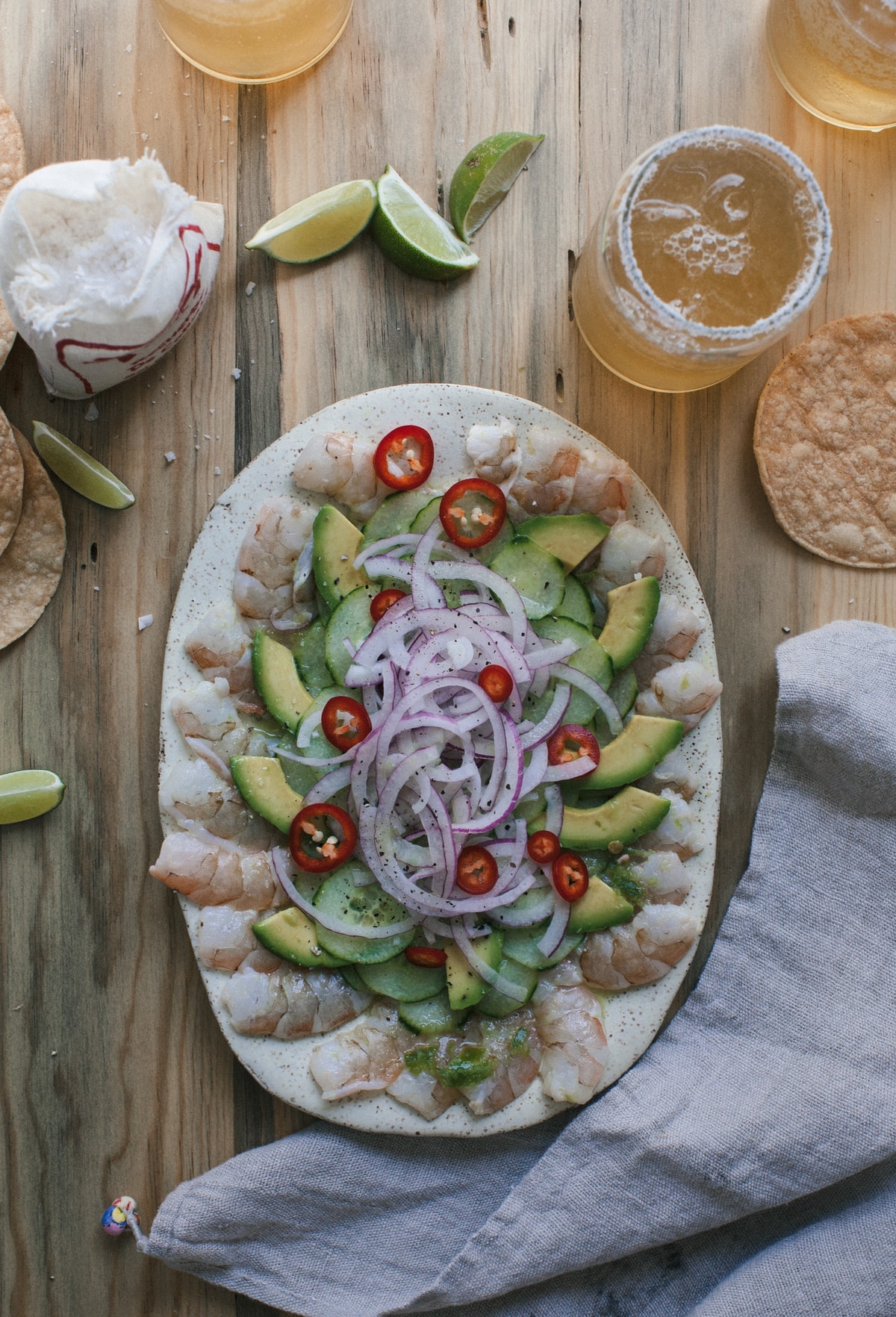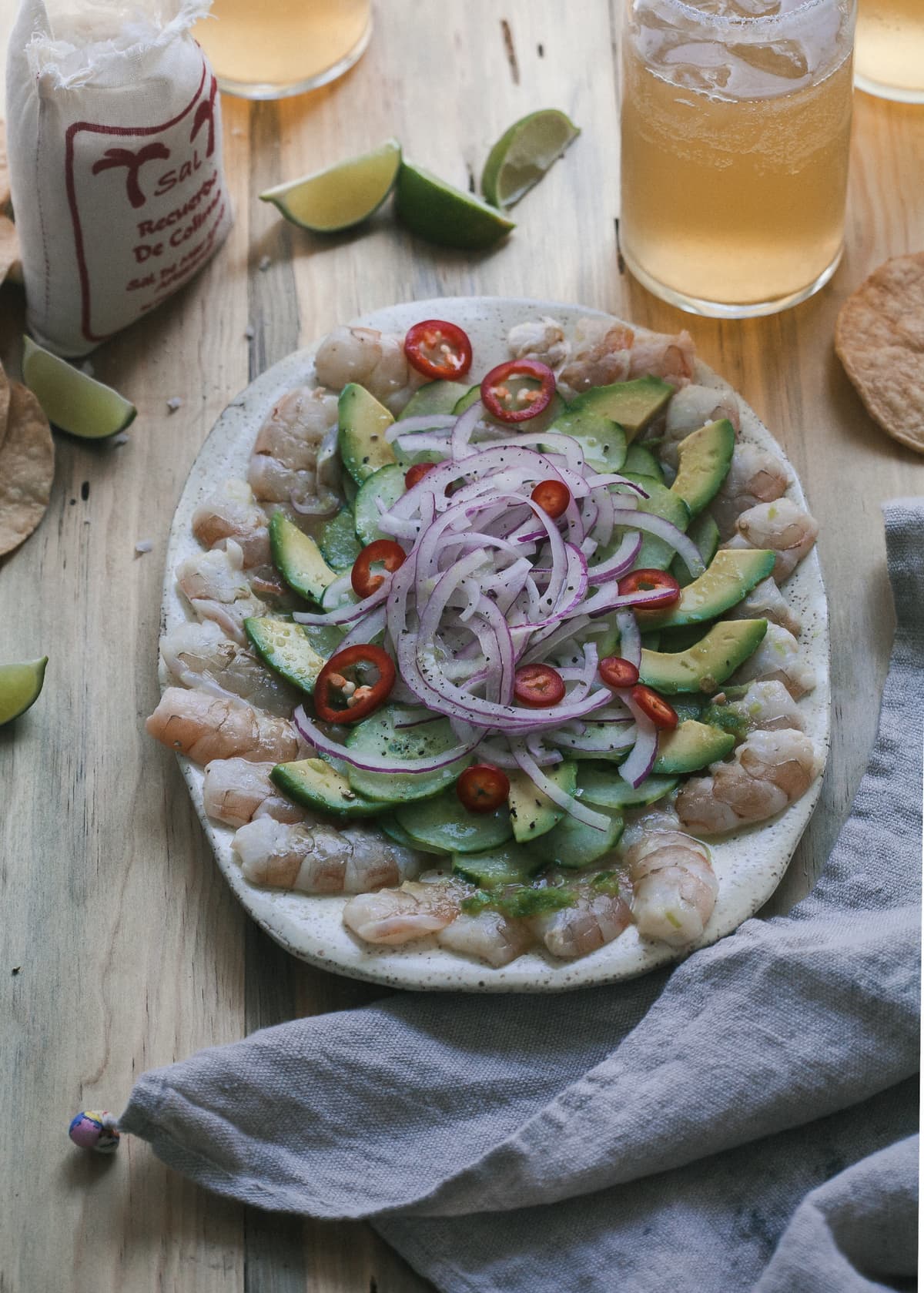 The term "aguachile" comes from when you mash the jalapeño and then add a bit of water to it, translating literally to aguachile.
When you go to a restaurant in Cabo, they serve this plate to you with a few bags of the best tostadas ever. And beer. So much beer.
If you're in the mood for a quick summer meal, dis is it.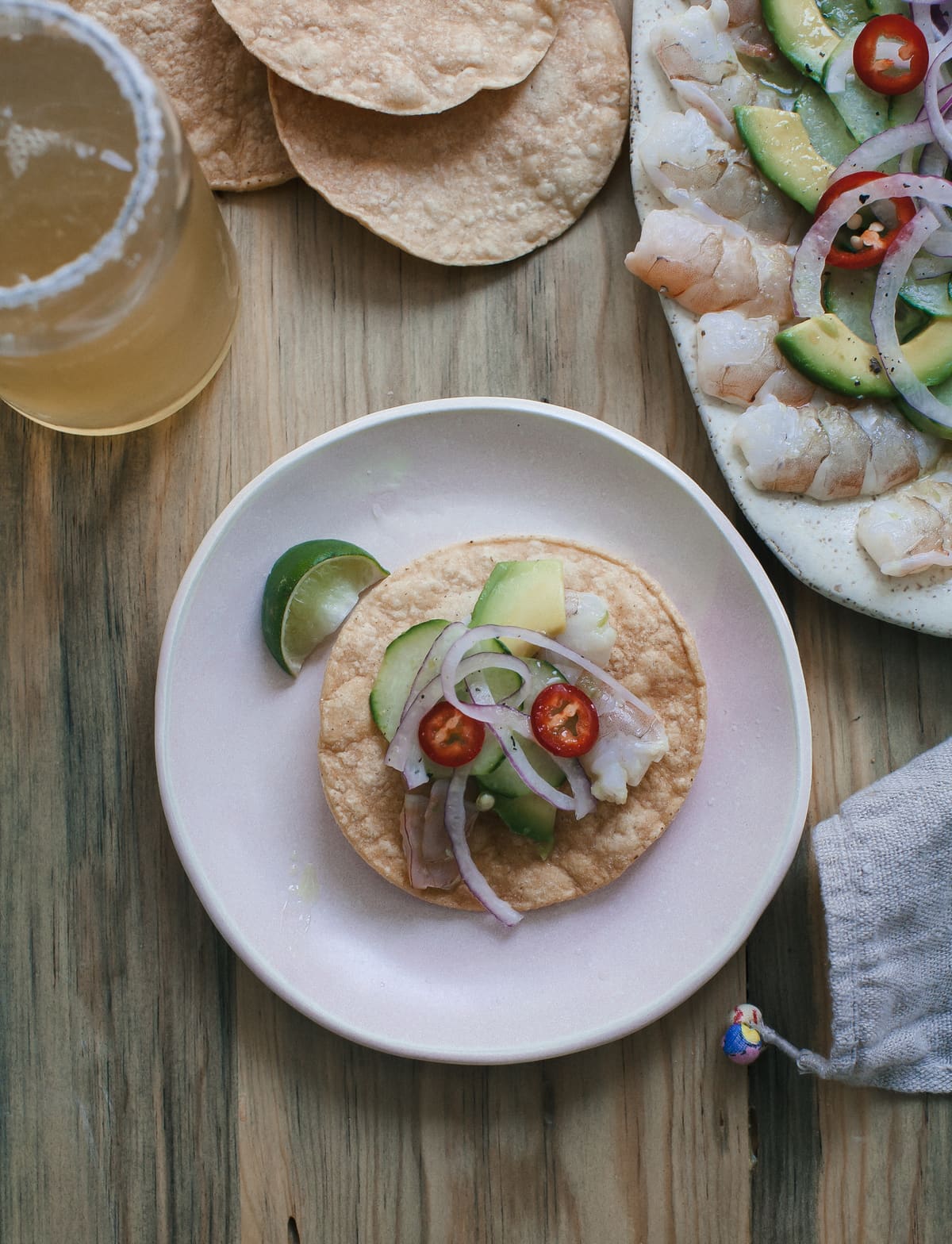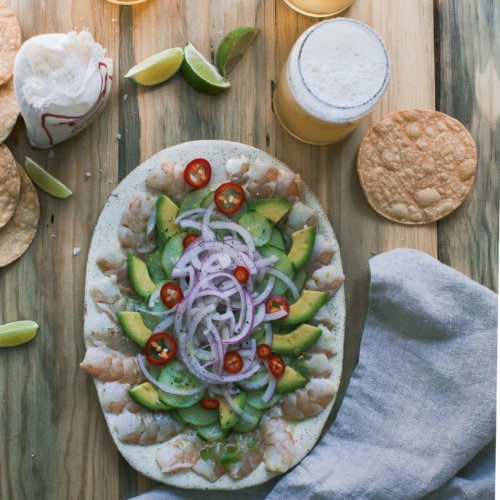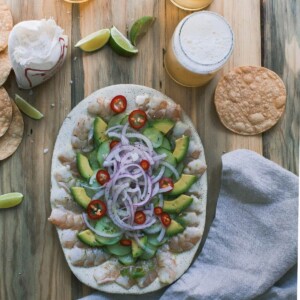 Serving Size:
4
TO 6 (AS AN APPETIZER); 2 (FOR DINNER)
Ingredients
1

jalapeno

,

loosely chopped

Salt

1/2

pound

shrimp

,

peeled

1/3

cup

fresh lime juice

,

from about 4 limes

2

tablespoons

olive oil

1/2

avocado

,

thinly sliced

1/2

cucumber

,

thinly sliced

1/2

red onion

,

thinly sliced
Directions
To a mortar and pestle (alternatively you can use a food processor), add the jalapeño and twist and mash twist and mash. Sprinkle with salt and do it once again, pulverizing the jalapeño into a paste. Add 2 teaspoons of water and do it once more. This is aguachile!

Pour into the lime juice mixture, add olive oil, salt to taste.

To a bowl, add the shrimp, pour the lime juice mixture on top, tossing it until evenly coated. (If you're sort of freaked out about eating raw shrimp, no worries; transfer the shrimp to the fridge to marinate and "cook" for 15 to 20 minutes, until no longer opaque). Immediately plate, arranging the shrimp how you like. Add the thinly sliced cucumber, avocado, sliced jalapeño, red onion and top with any leftover aguachile lime juice mixture. Serve with tostadas and michelada.