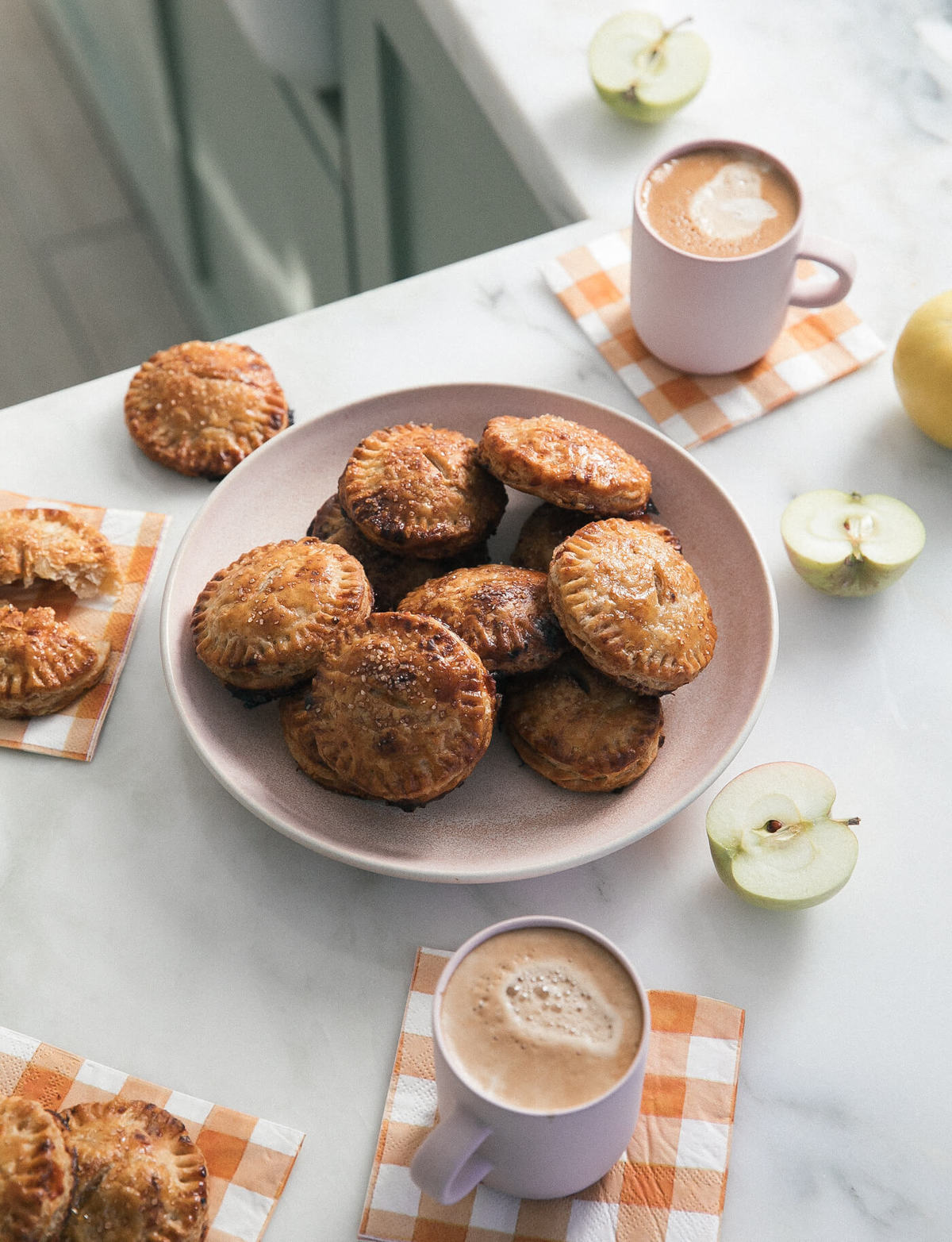 I gotta a new pie book in the mail and I LOVE IT! Immediately these Cheddar Rye Apple Hand Pies leaped out at me!
The world needs more pie, I think. Especially this week (and after last week) lol. Last year, I was in Chicago for work so I took a quick trip to Detroit to visit my brother who just moved there for a job. And while he was at work, I asked some of you for recommendations and the number one place you cute people told me to visit was Sister Pie. I was super excited. I jumped in his car (he lent me) and drove to Detroit. As I cruised around the city, I decided to drop in to Sister Pie.
The place is vibrant, warm and feels like a place that serves the community. Because I was so excited to be there AND because their case was jam-packed with baked goods, I ordered one of everything!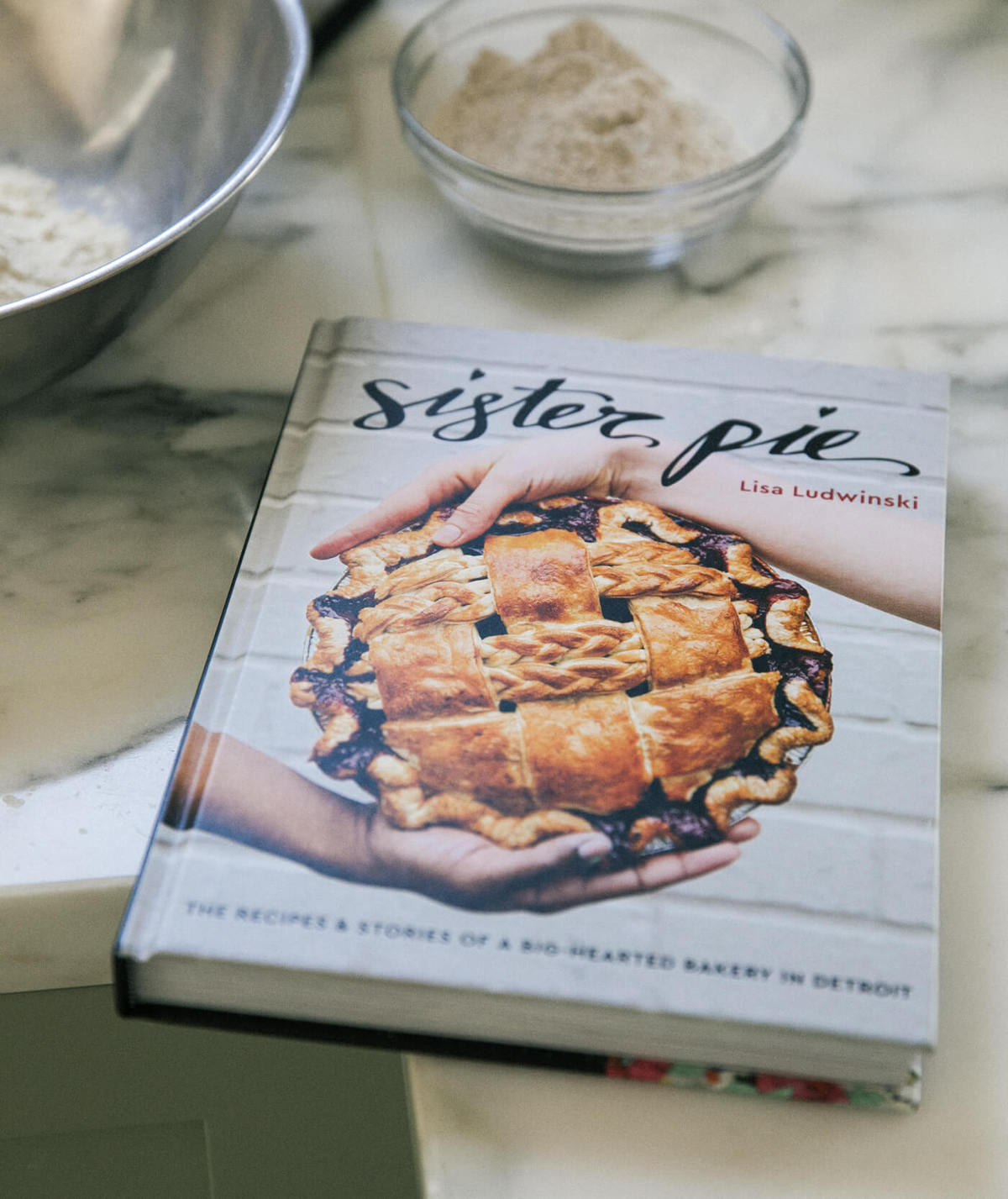 As I was thumbing through the book, lots of things jumped out at me to make, but I settled on these Cheddar Rye Hand Pie Apple Pies because I've always wanted to add cheddar to my pie crust and never have. I figured this would be a good time!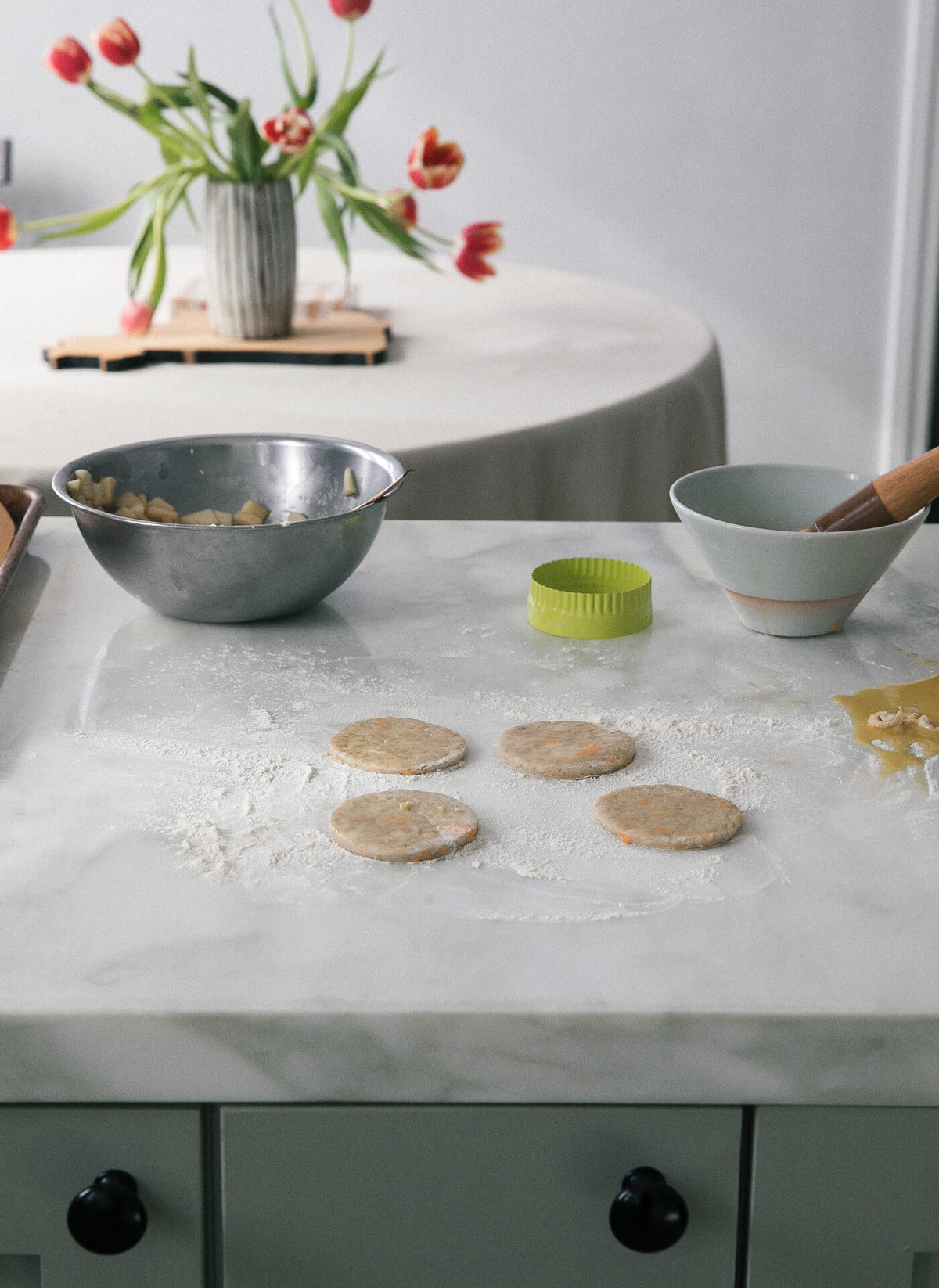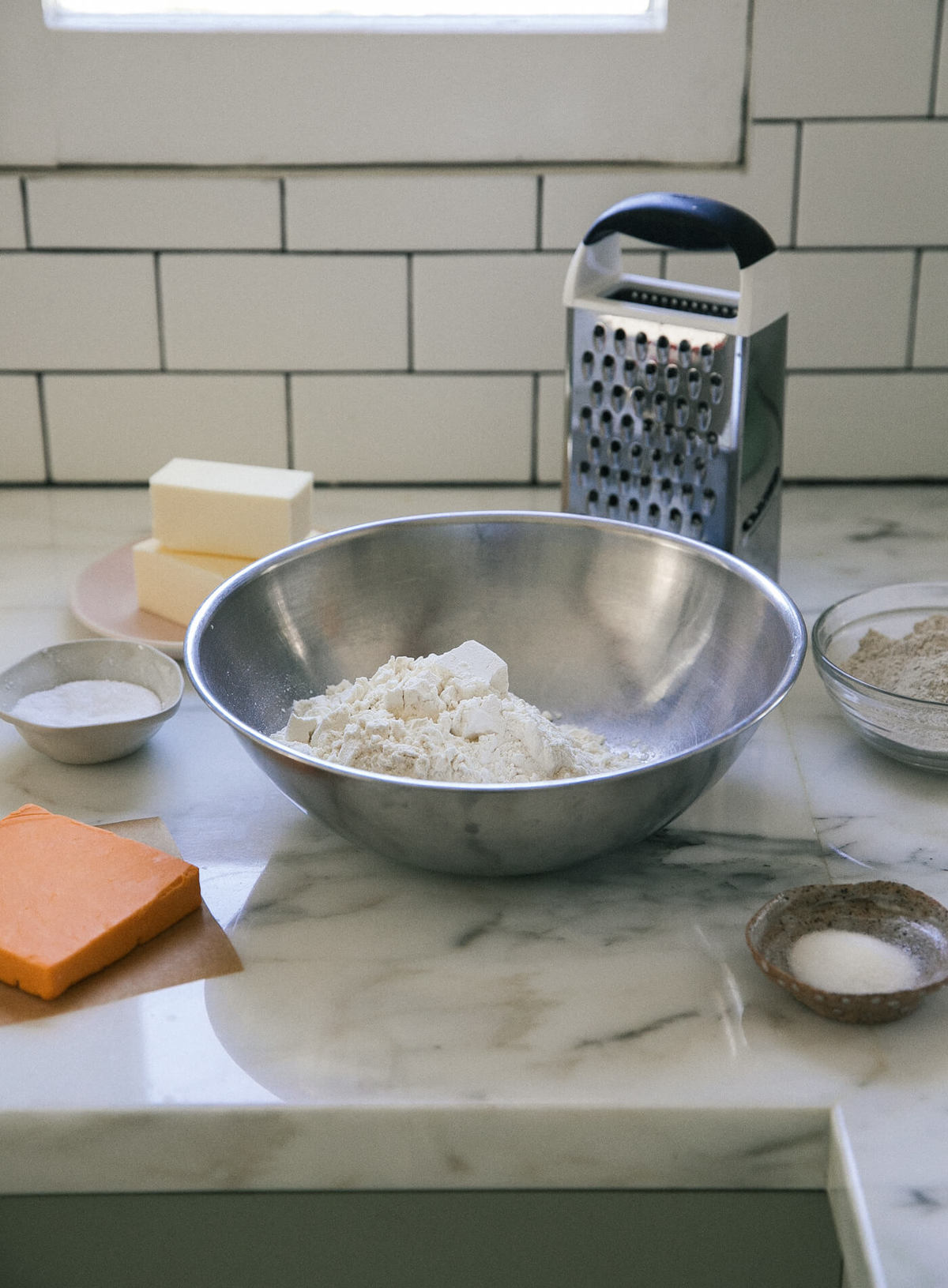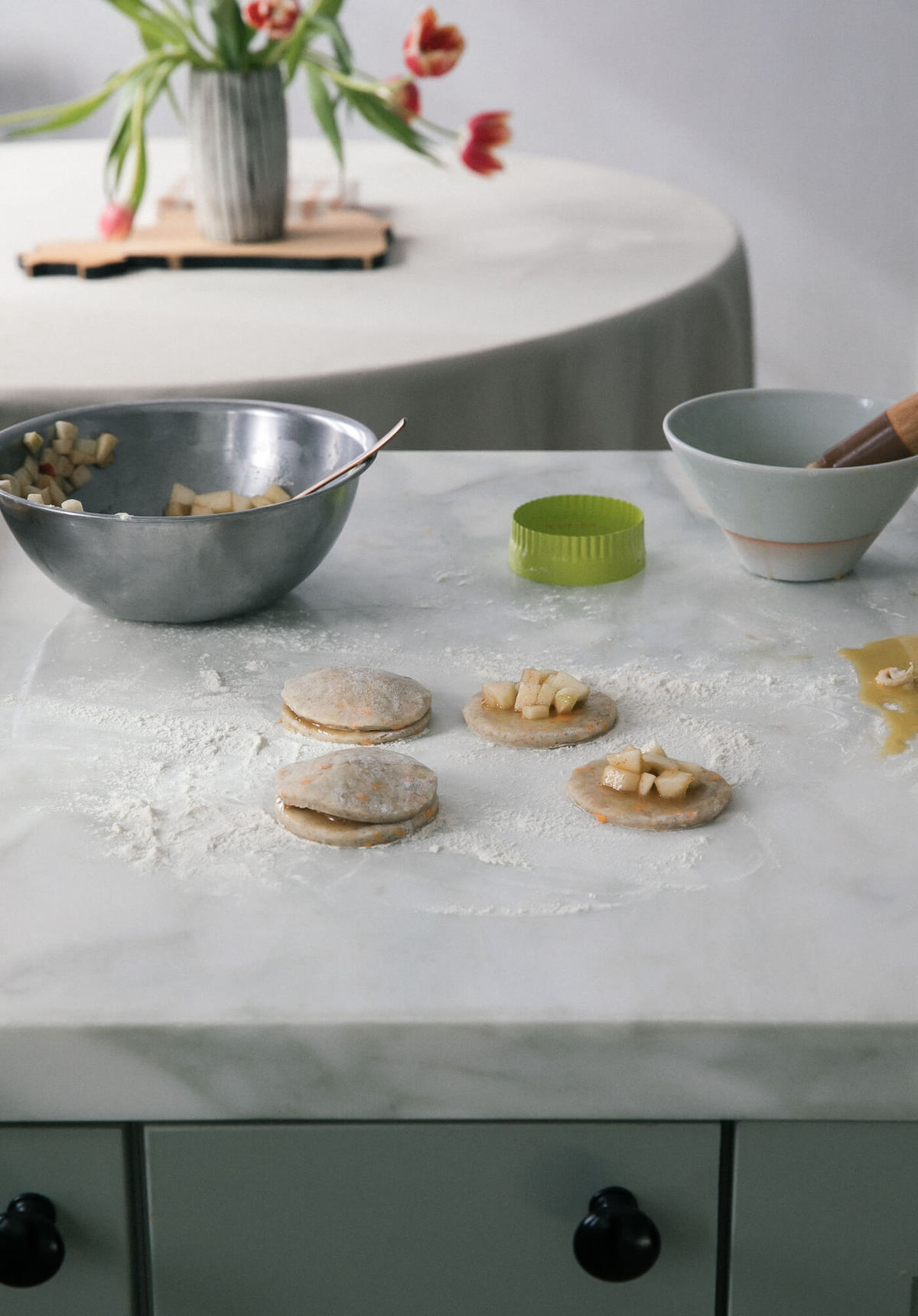 Cheddar Rye Pie Crust--Let's Talk About It!
The dough made me scratch your head a bit and wonder if all was going to be ok. I was like,"Are these going to bake up? Are they just gonna get all melty and weird?"
I can assure you, they did not bake up weird…instead they baked up like regular pie dough, in fact maybe they were a more beautiful brown color because of the cheese? Who knows.
They are ridiculously flakey and crispy. I love what the cheddar and rye contributes to the pie dough.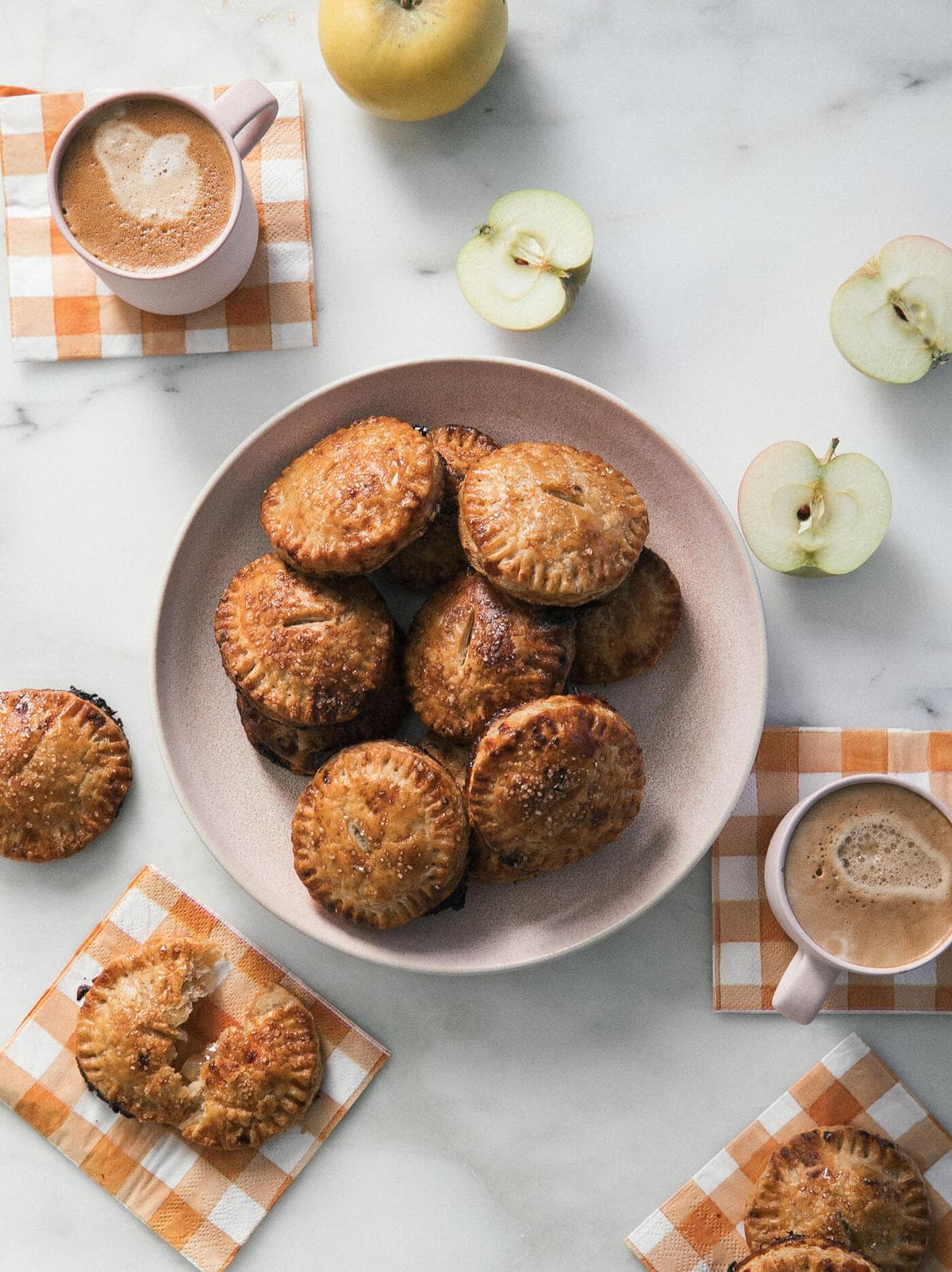 The Oven Needs to Be A Bit Hotter!
Ludowski calls for a 450 degree F oven to bake the hand pies. And that is pretty high for pie. (All my recipes call for 400 degrees F).
The super high temperature helps the cheese to not ooze out of the dough. The recipe calls for "aged Cheddar" in the pie dough, which isn't super duper melty. So this absolutely helps, too!
And the rye flour adds a nice nuttiness. These tasted like comforting flavors of all--SO GOOD.
If you're looking for another recipe for Hand Pies? These Bananas Fosters Hand Pies are FIRE!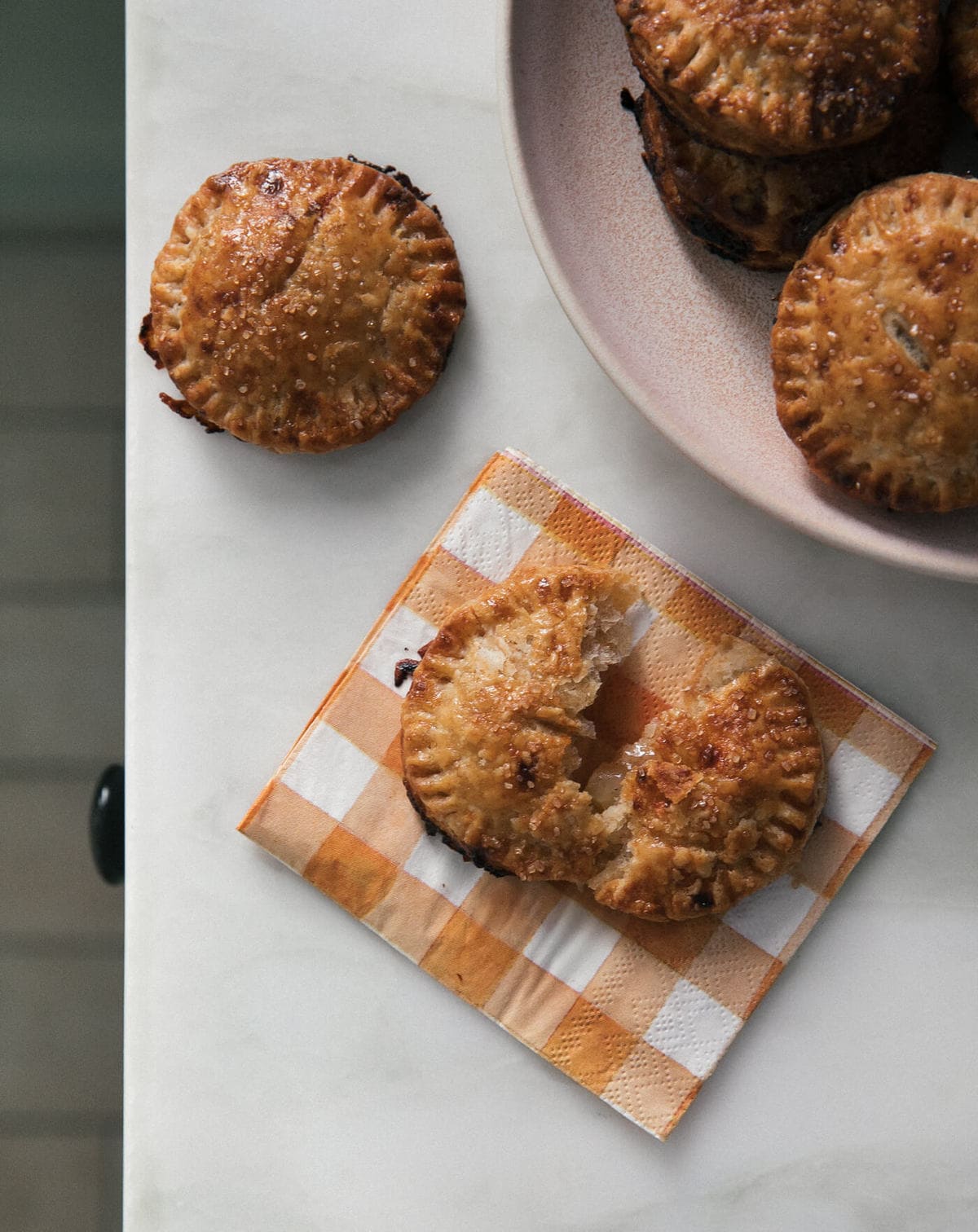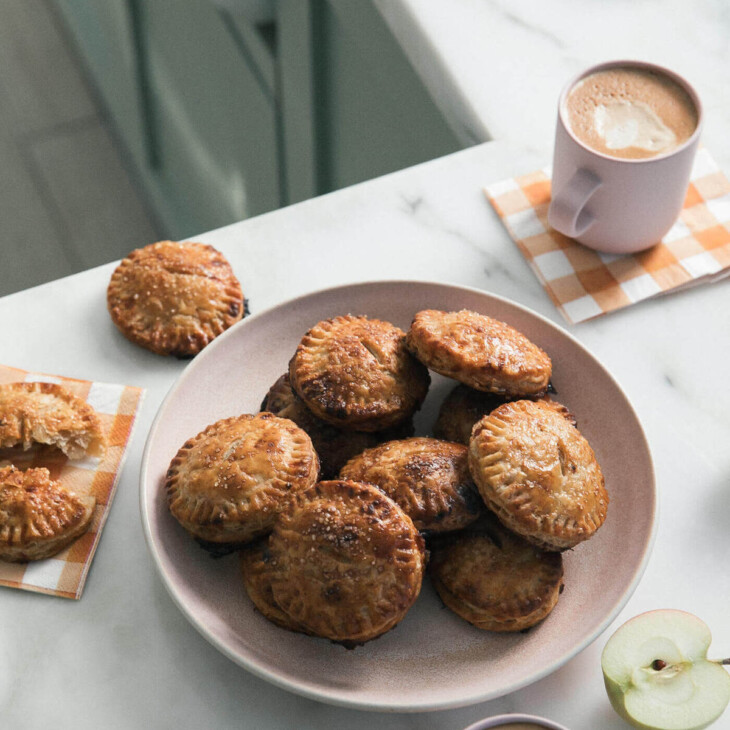 Print Recipe
Cheddar Rye Apple Hand Pies
Ingredients
Cheddar Rye Pie Crust:
½

cup

+ 2 tablespoons ice cold water

2

tablespoons

apple cider vinegar

3

cups

all-purpose flour

¾

cup

dark rye flour

1 ½

teaspoons

granulated sugar

1 ½

teaspoons

kosher salt

1 ½

cups

3 sticks unsalted butter, straight from the fridge (They recommend European-style butter, I just regular!)

2

ounces

aged Cheddar cheese

grated
Apple Filling:
2

Northern Spy

Idared, Golden Delicious or Honey Crisp apples, peeled, cored and diced

½

teaspoon

freshly squeezed lemon juice

about ¼ lemon

¼

cup

granulated sugar

2

tablespoons

packed light brown sugar

2

tablespoons

tapioca starch or 1 tablespoon corn starch

⅛

teaspoon

ground cinnamon

⅛

teaspoon

ground nutmeg
Instructions
To Make the Cheddar Rye Pie Crust:
In a large stainless steel bowl, combine the all-purpose and rye flours, sugar, and salt and stir to mix well. I am a firm follower of the grating butter method. They recommend a pastry cutter, but I don't own one, so I recommend grating the butter, using a cheese grater, into the dry ingredient mixture. Transfer to the freezer to chill for about 5 minutes. Mix the butter into the flour mixture, until throughly combined, breaking up the butter bits until they resemble the size of peas. The rest of the pie dough should look like canned Parmesan cheese. Speaking of cheese, now is the time to add the Cheddar and mix in quickly until evenly distributed.

At this point, add the water-vinegar mixture all at once, and give it a good mix. I like to use a spoon for this part. Scrape as much of the mixture as you can from one side of the bowl to the other, until you can't see visible pools of liquid anymore. Now it's hand time. Scoop up as much of the mixture as you can, and use the tips of your fingers (and a whole lot of pressure) to press it back down onto the rest of the ingredients. Rotate the bowl a quarter-turn and repeat. Scoop, press and turn. With each fold, your intentions is to be quickly forming the mixture into one cohesive mass.

Remove the dough from the bowl, place it on a lightly-floured counter, and use your bench scraper to divide into two equal pieces. Gently pat each into a 1-inch thick square, working quickly to seal any broken edges before wrapping them tightly in a double layer of plastic wrap. Refrigerate the dough for at least 2 hours, or, ideally, overnight.

You can keep the pie dough in the fridge for a few days or in the freezer for up to 1 year. If frozen, remove the dough and place tin the refrigerator to thaw one full day before you intend to use it.
To Make the Apple Filling:
Place the cubed apples in a large bowl and toss with a the lemon juice. Add the granulated sugar, brown sugar, tapioca or corn starch, cinnamon, nutmeg, and salt. Toss until evenly distributed.

Remove the first disk of dough from the fridge. Lightly flour your work surface and roll the dough out to a ½-inch thick round. Using a 3-inch or 4-inch round cookie cutter, stamp out rounds of pie crust and transfer them to a baking sheet or tray. You should be able to re roll the scraps and end up with about 40 rounds.

I stuck them in the freezer for about 10 minutes just to firm up a bit. Remove the rolled-out pie crust from the fridge or freezer and lay half of them out onto a lightly floured surface. Brush each round entirely with beaten egg. Add a heaping teaspoon of the diced apples to the center of each round, leaving at least a 1-inch border. Using the tines of a fork (dipped in flour), press the edges together and do this around the edge of the entire round, making a decorative edge. Take the 3-inch or 4-inch cutter (whichever one you used) and cut the hand pie once more to clean and define the edges. Repeat with the remaining hand pies.

Transfer them to the freezer to chill for about 10 minutes. Meanwhile preheat the oven to 450 degrees F.

When the hand pies are done chilling and the oven is preheated, brush the tops with the remaining egg wash and sprinkle with turbinado sugar. Transfer to the oven (I did this in batches) for about 15 to 20 minutes, until the tops are golden brown.
Notes
*If you want to freeze the hand pies to bake later, do that right after they're assembled.
Transfer them to a baking sheet and place in the freezer. When frozen, place in a freezer storage bag and freeze for up to 3 months. Transfer from the freezer directly to the oven to bake.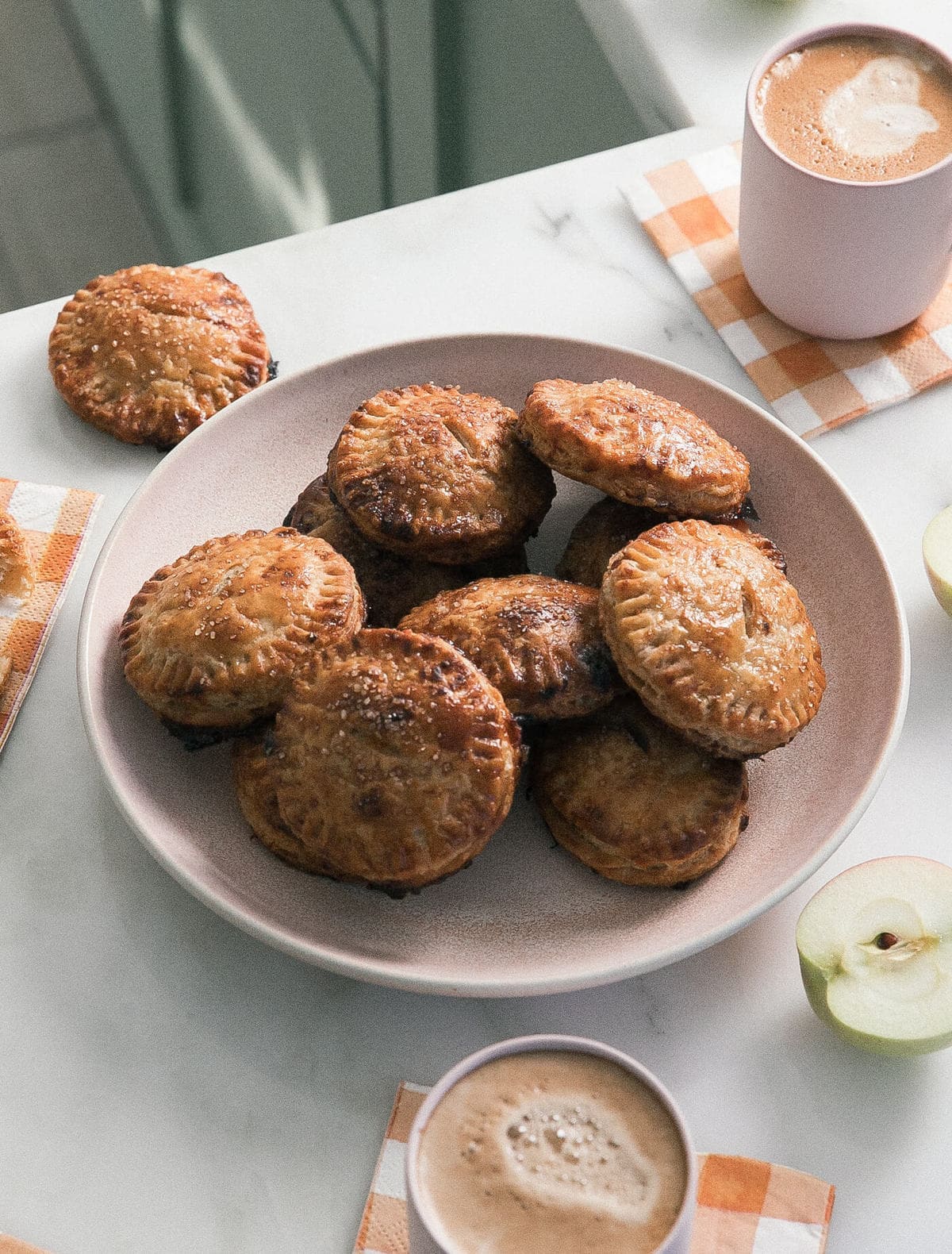 Recipe from Sister Pie by Lisa Ludwinski