This is a collection of some of the best fall recipes. This list is an autumnal explosion of flavorful dinners, appetizers, breakfasts and desserts.  Whether you're looking for pumpkin cinnamon rolls or a black bean soup that's vegan, this list delivers with all the fall cooking inspiration you need!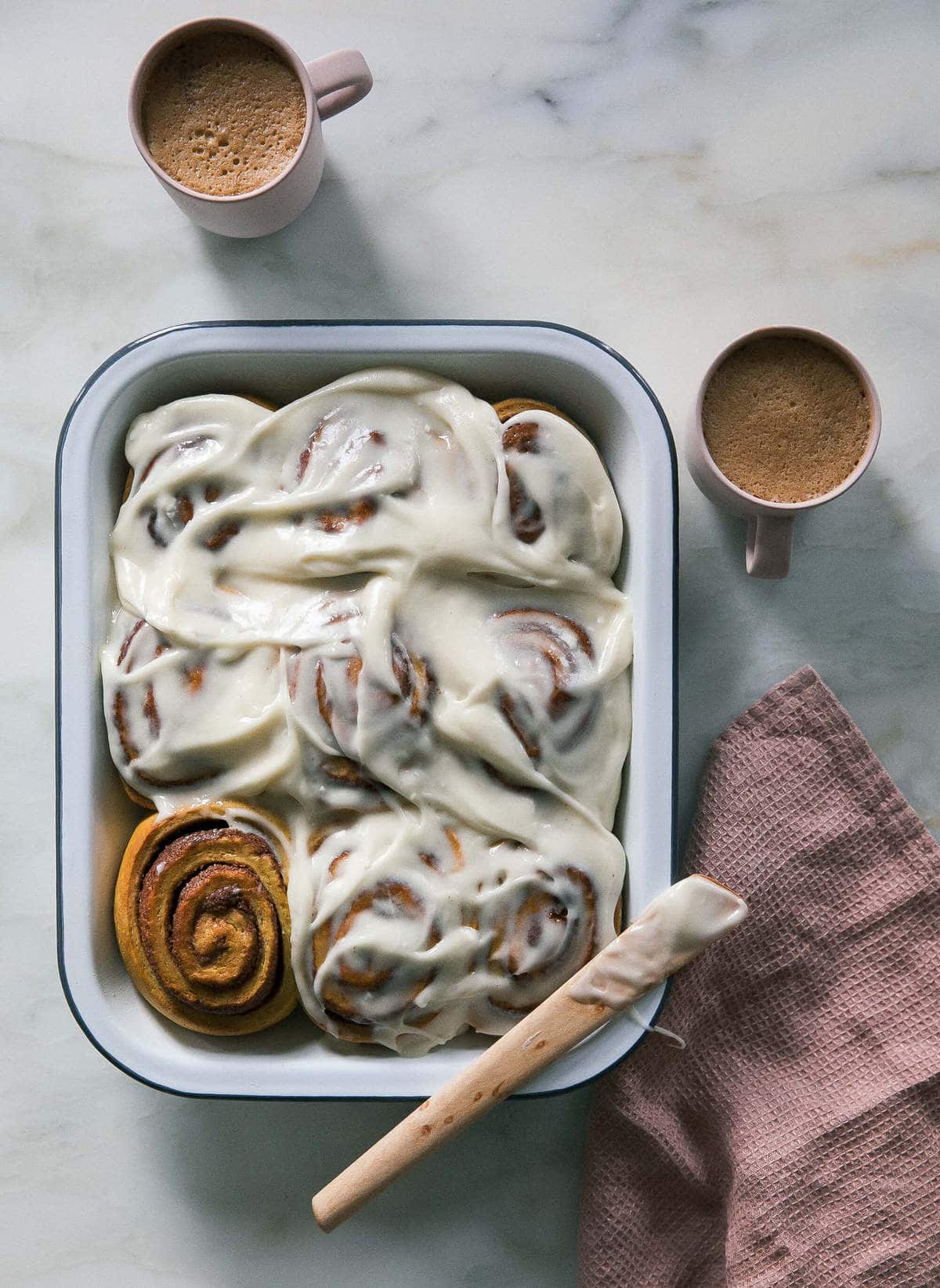 The Best Fall Recipes:
Dulce de Leche Cookie Bars – Delicious salty and sweet dulce de leche swirled into a cheesecake mixture that's on a cookie crust. SO GOOD.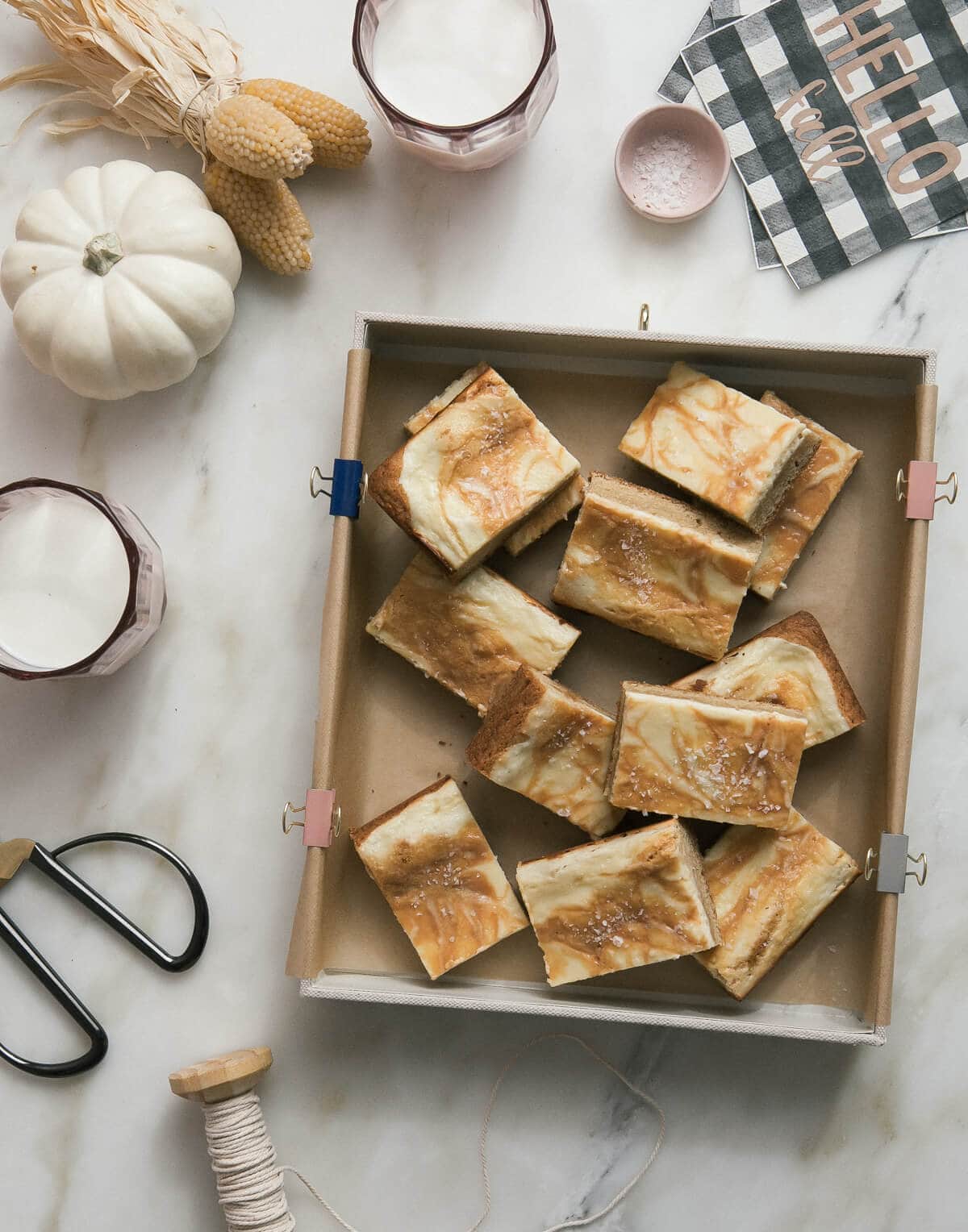 Arroz con Pollo – I guess this isn't *technically* a fall recipe but I always love a one-pot meal at this time of year. Actually, I like it anytime of year. This arroz con pollo is flavorful, delicious and super easy to throw together.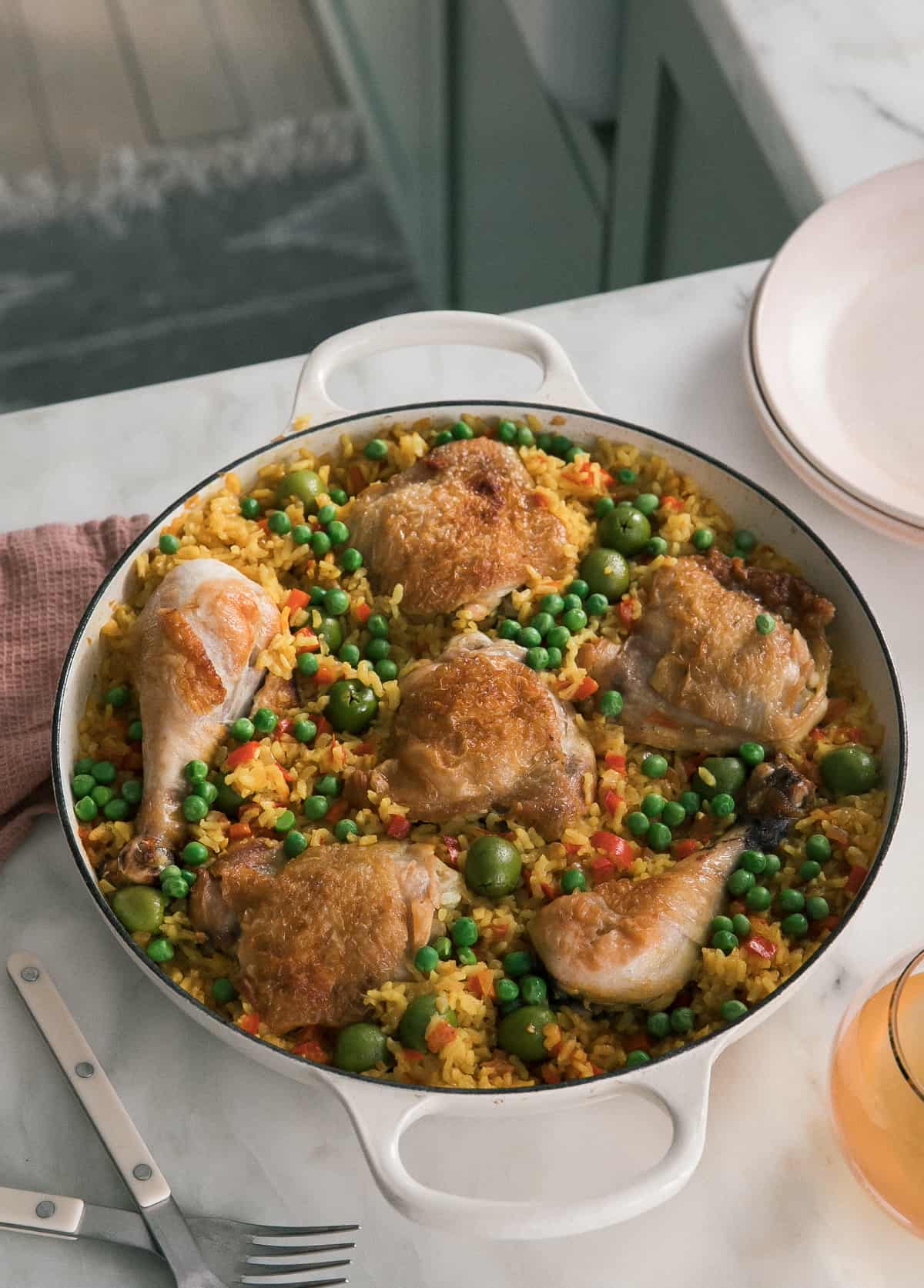 Easy Apple Cobbler – This apple cobbler was one of the most popular recipes on the blog last month. Here's why: it's super fast and easy to throw together. The filling is simple and delicious. And the topping is this super cakey delicious cobbler topping.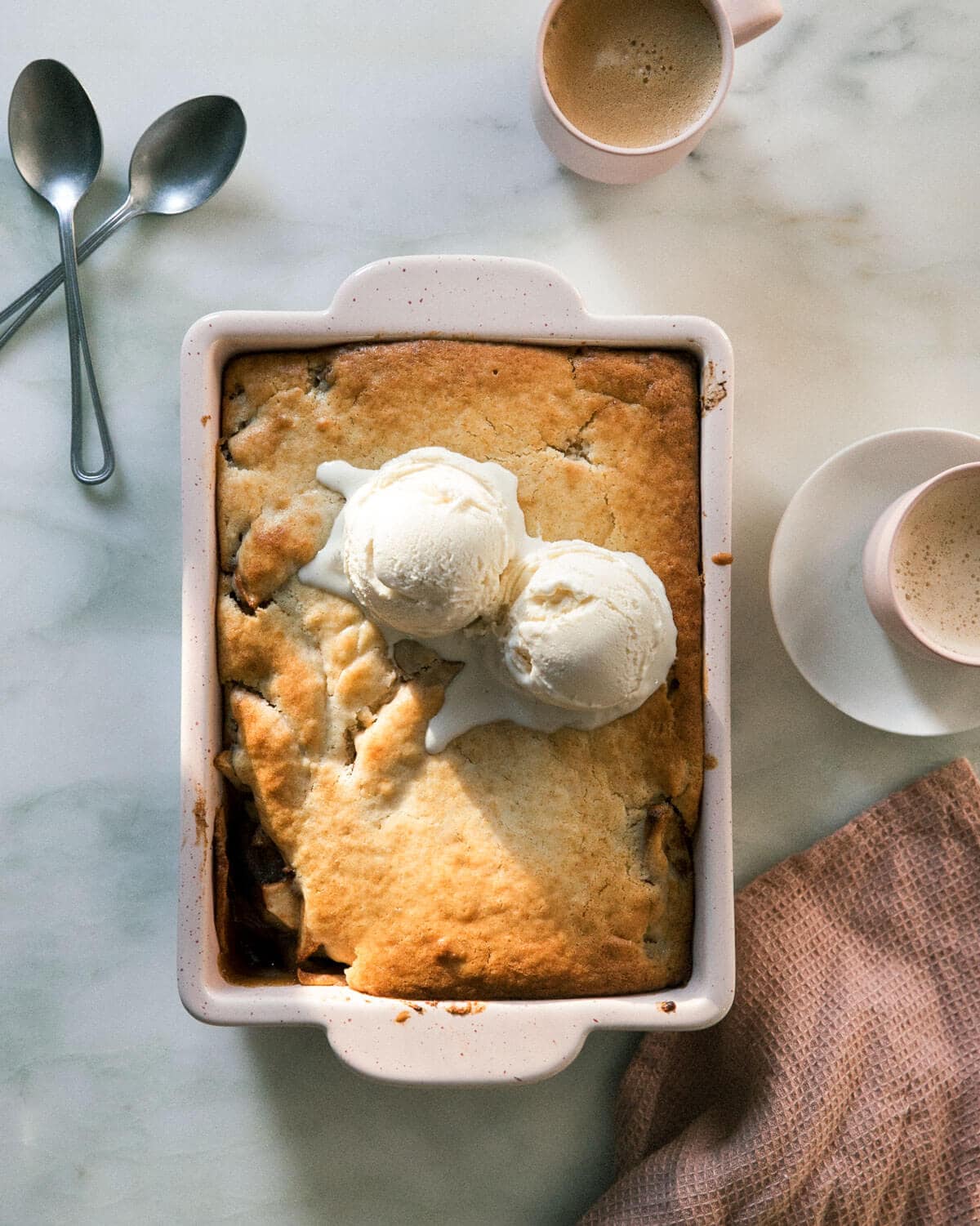 Cuban Black Bean Soup – You can make this on the stove-top or in the Instant Pot. It's really comforting and simple. I like that it's vegan (depending on what you put on top) and the toppings are endless.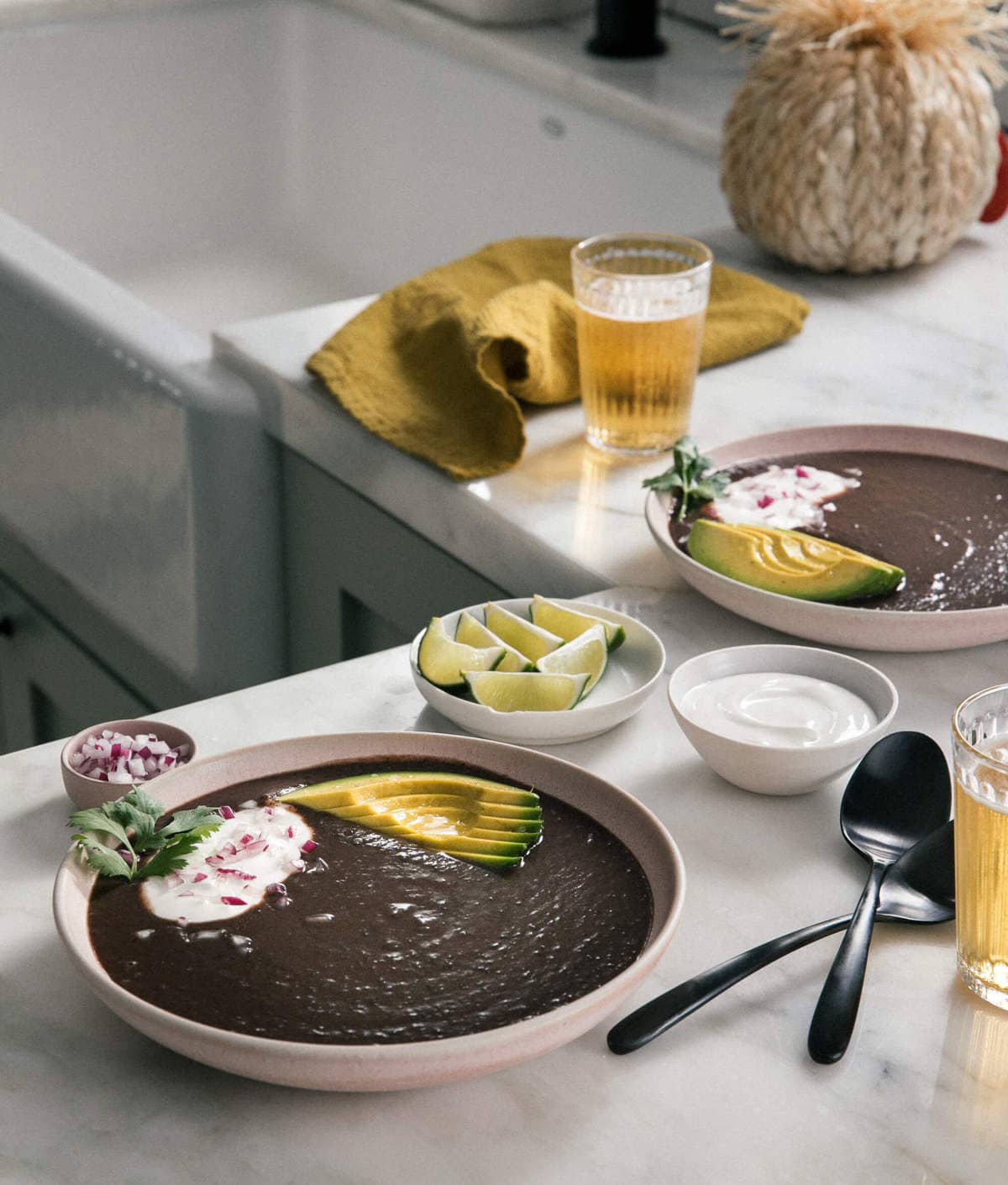 Sesame Pumpkin Chocolate Cake – This pumpkin cake has sesame oil added to it, resulting in a super delicious cake. The pumpkin and sesame work SO well together. Who would think it would be this good!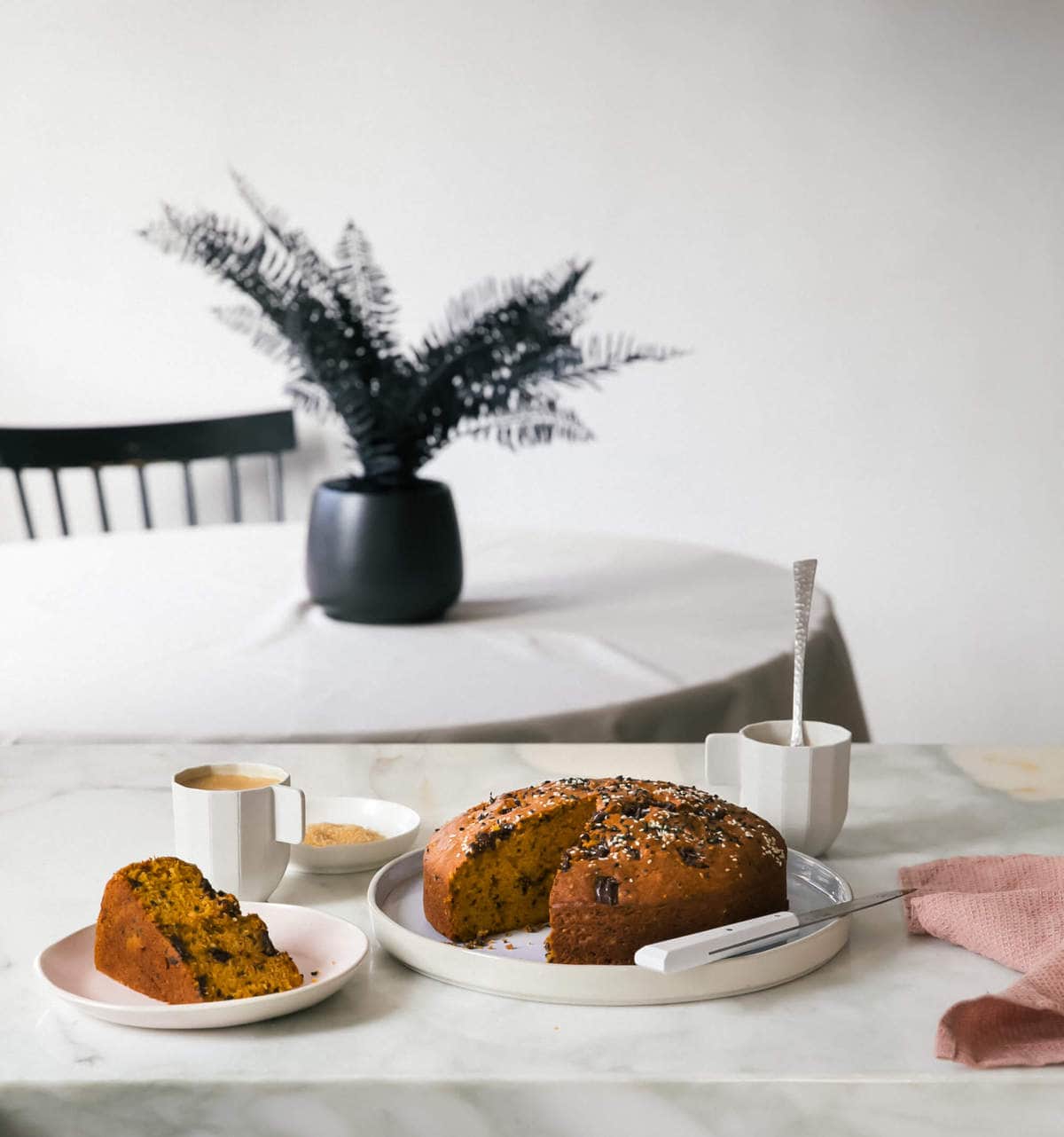 Pumpkin Tahini Loaf – Are pumpkin and tahini and odd combo? At first I thought so, but after I made this pumpkin loaf, my mind was changed.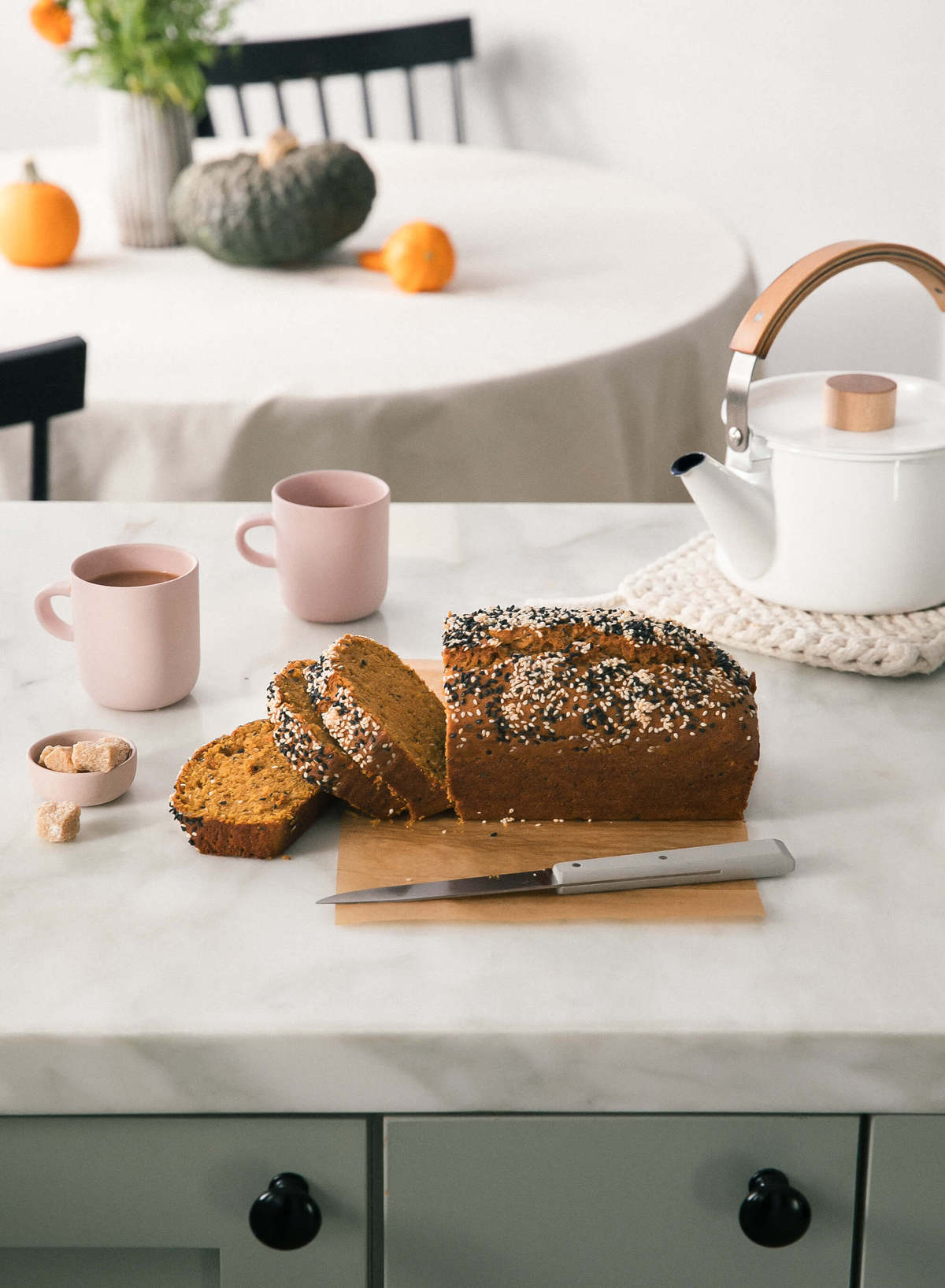 Pozole Verde con Pollo – This is made in the Instant Pot OR on the stove-top. It's so delicious, flavorful and a bit tart. I like to eat it with tons of freshly fried tortilla chips.
Delicata Squash Baked Shells – These baked shells are stuffed with delicata squash, ricotta and then baked with tons of cheese and marinara sauce. *Chef's Kiss*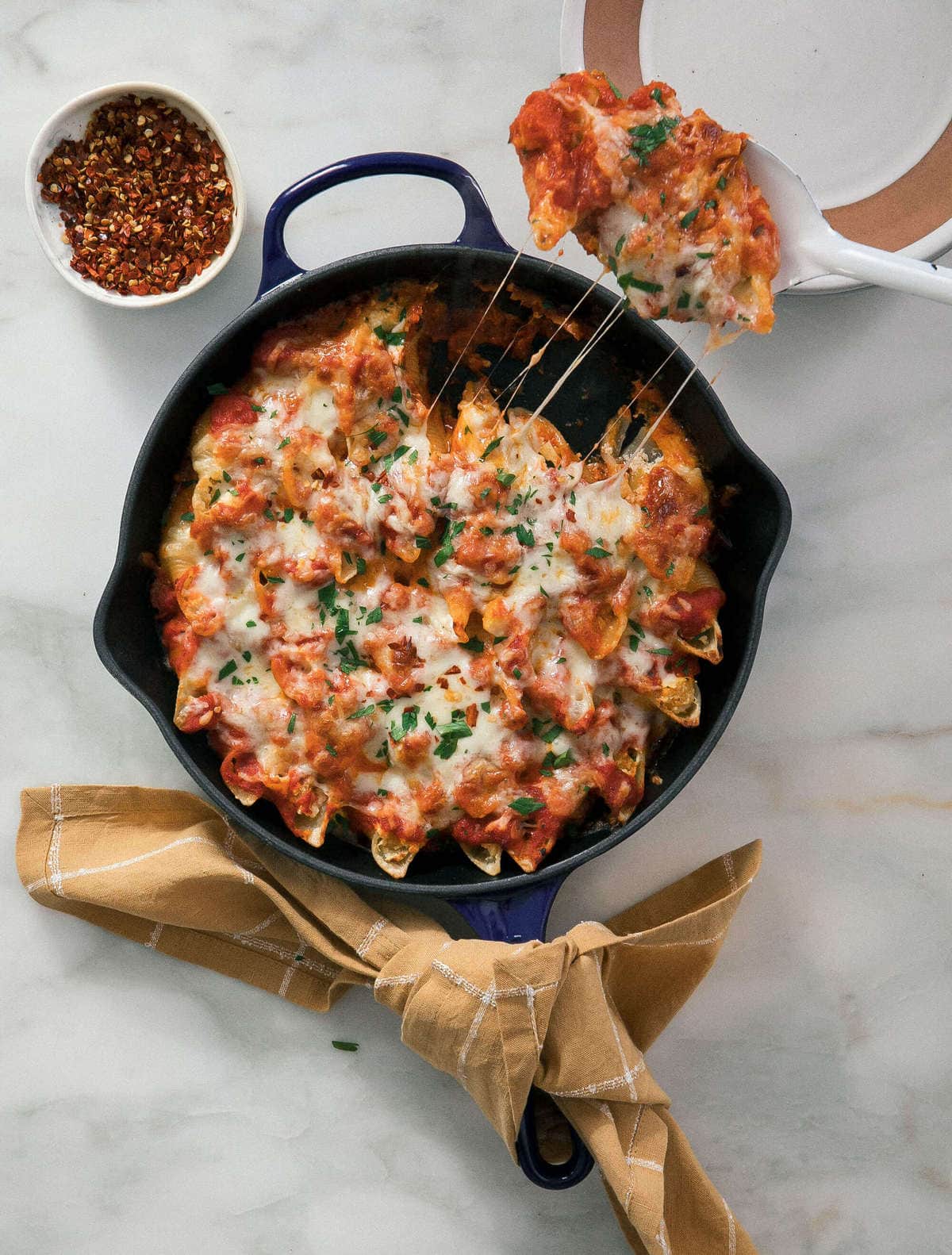 Pumpkin Cinnamon Rolls – I love these pumpkin cinnamon rolls so much. They're perfect, if I do say so myself. The frosting is maple flavored so this is truly the best thing to bake for a Saturday morning breakfast treat.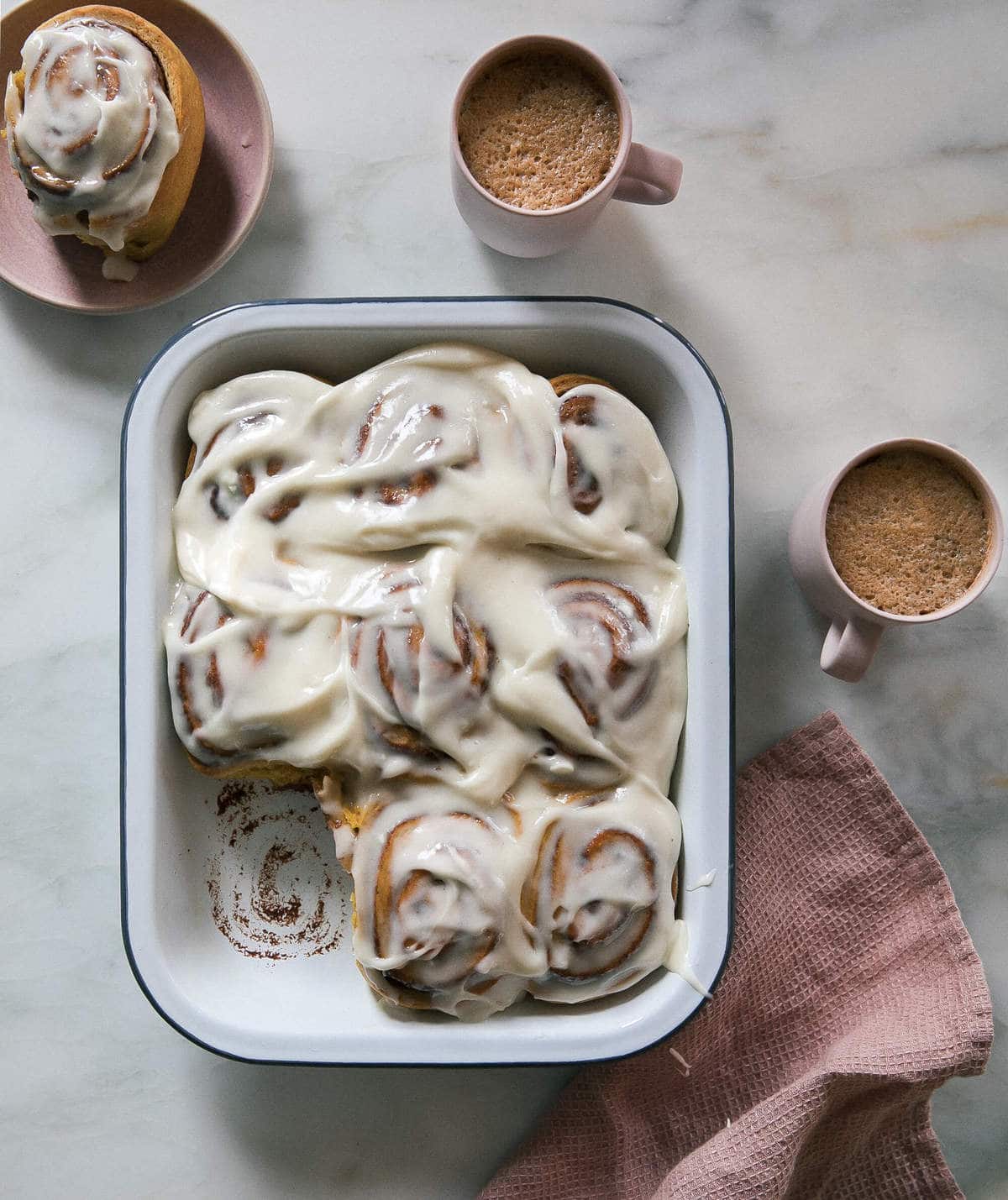 Jalapeño Cheddar Cornbread – This cornbread is what you want when you make pumpkin chili, ok. It's super fluffy and a little sweet, a little spicy and very cheddar-like. (If you're looking for some cornbread pancakes these blueberries ones are my favorites.)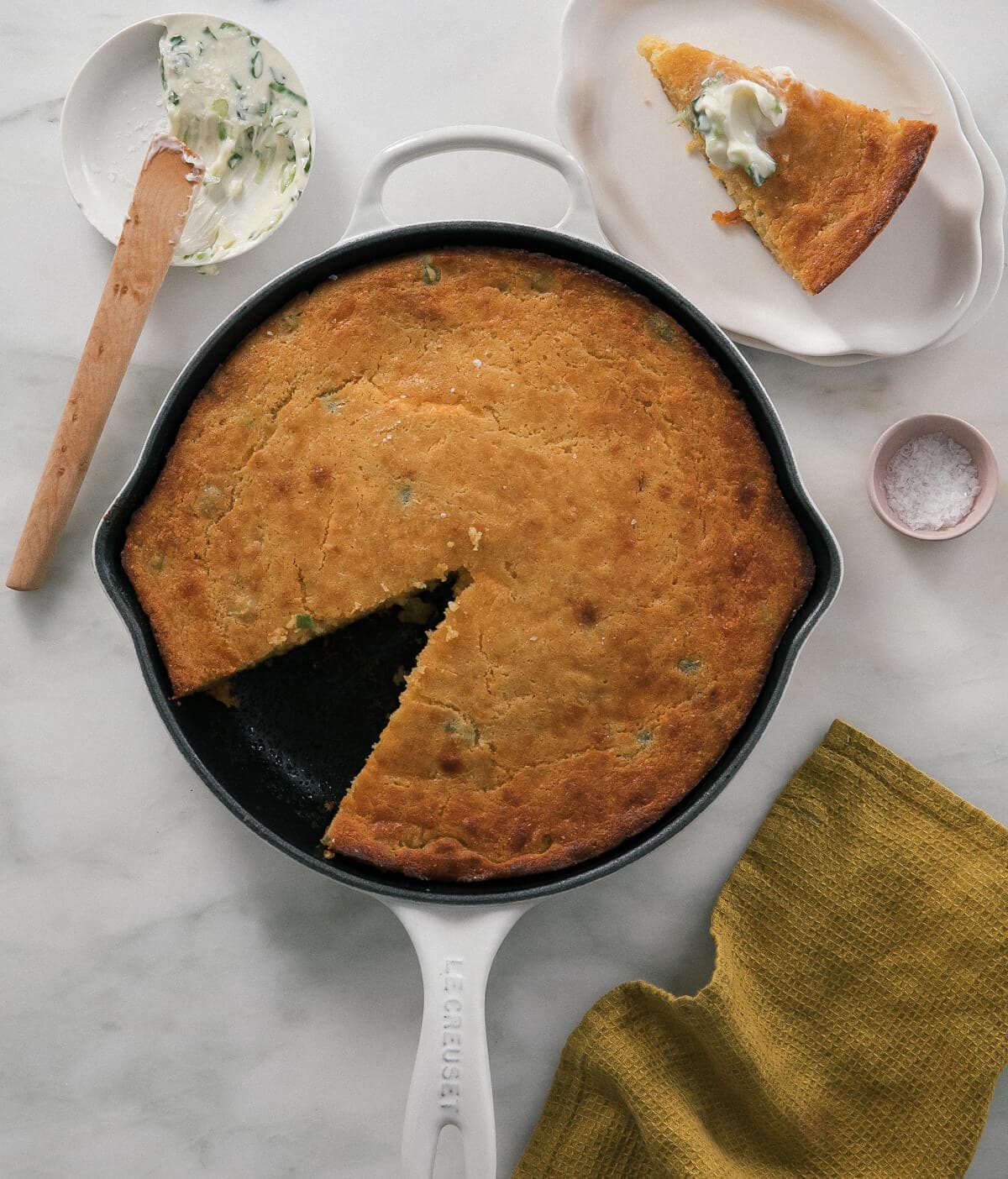 Best Pumpkin Chili – This chili is so flavorful. I LOVE IT. The pumpkin adds a delicious heartiness that isn't really detected but it's appreciated.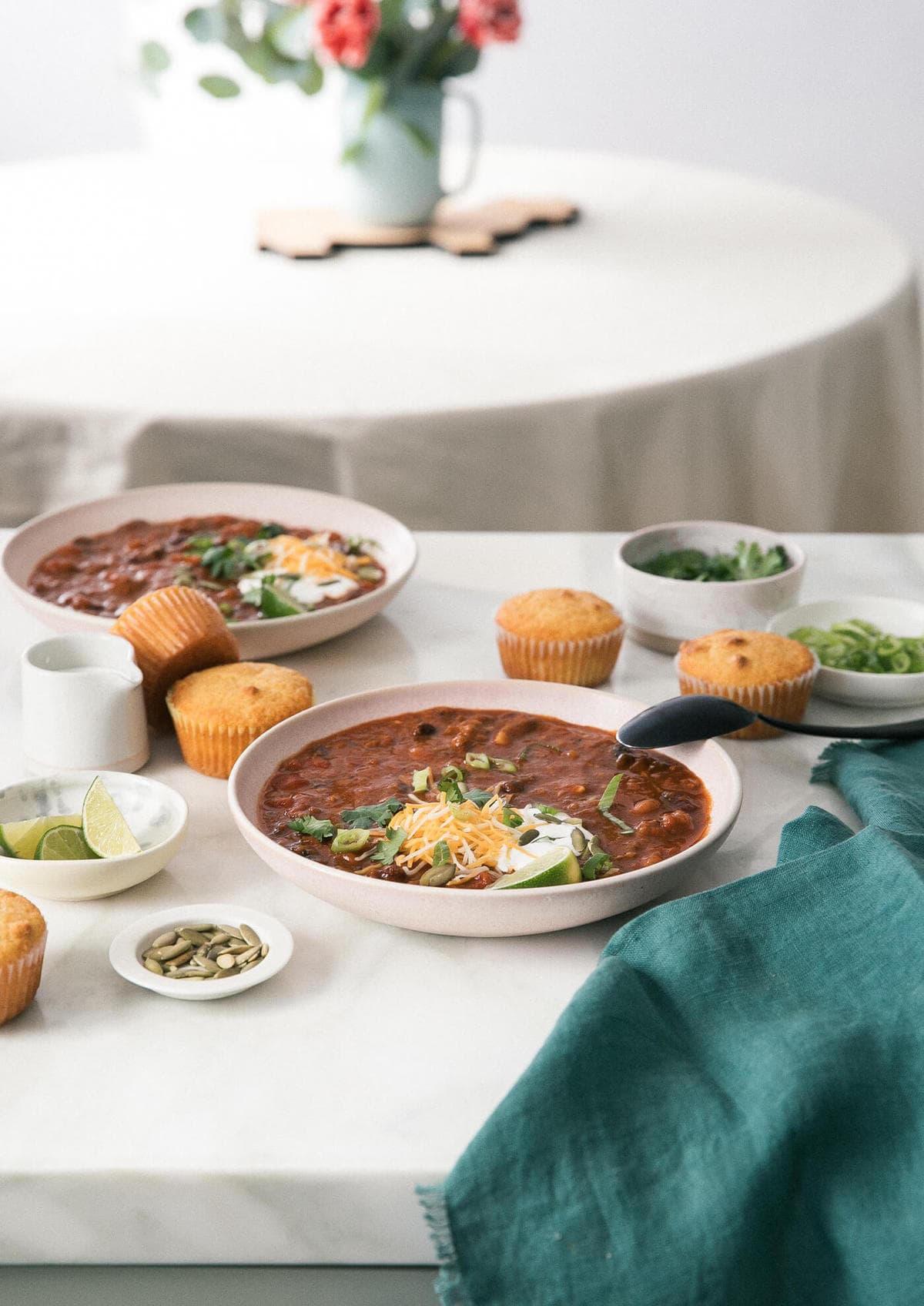 Apple Pie – Am I bold to say that this is the most perfect Homemade Apple Pie? Perhaps. For sure. But it's true! I love this pie so much. I hope you make it and love it too! Big note: I make this all throughout fall AND winter.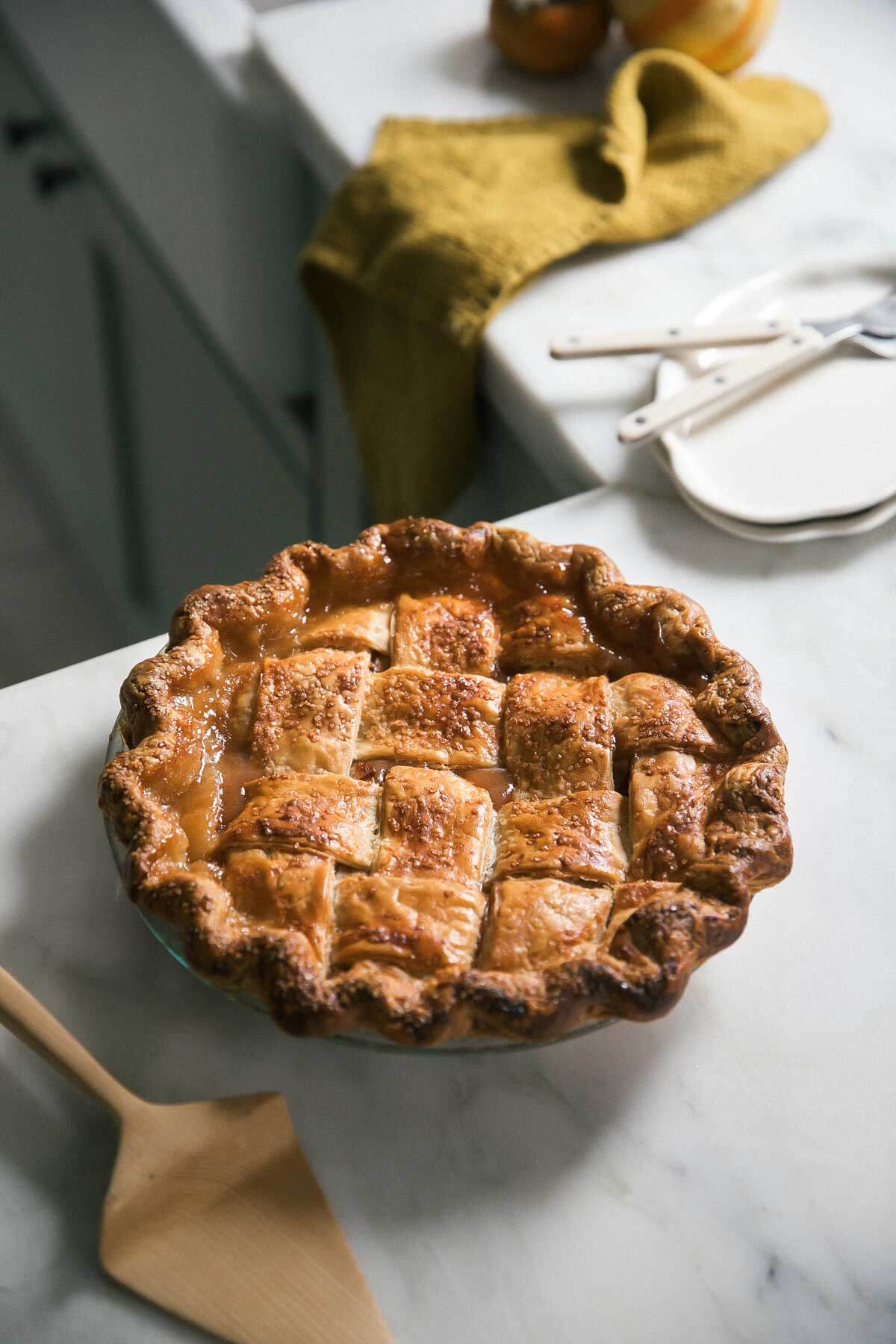 Mini Pumpkin Sheet Cake – Since everyone is having smaller get-togethers, I think this mini pumpkin sheet cake is the move. It's so fluffy with the best crumb. The frosting is brown butter frosting that works wonders with the pumpkin.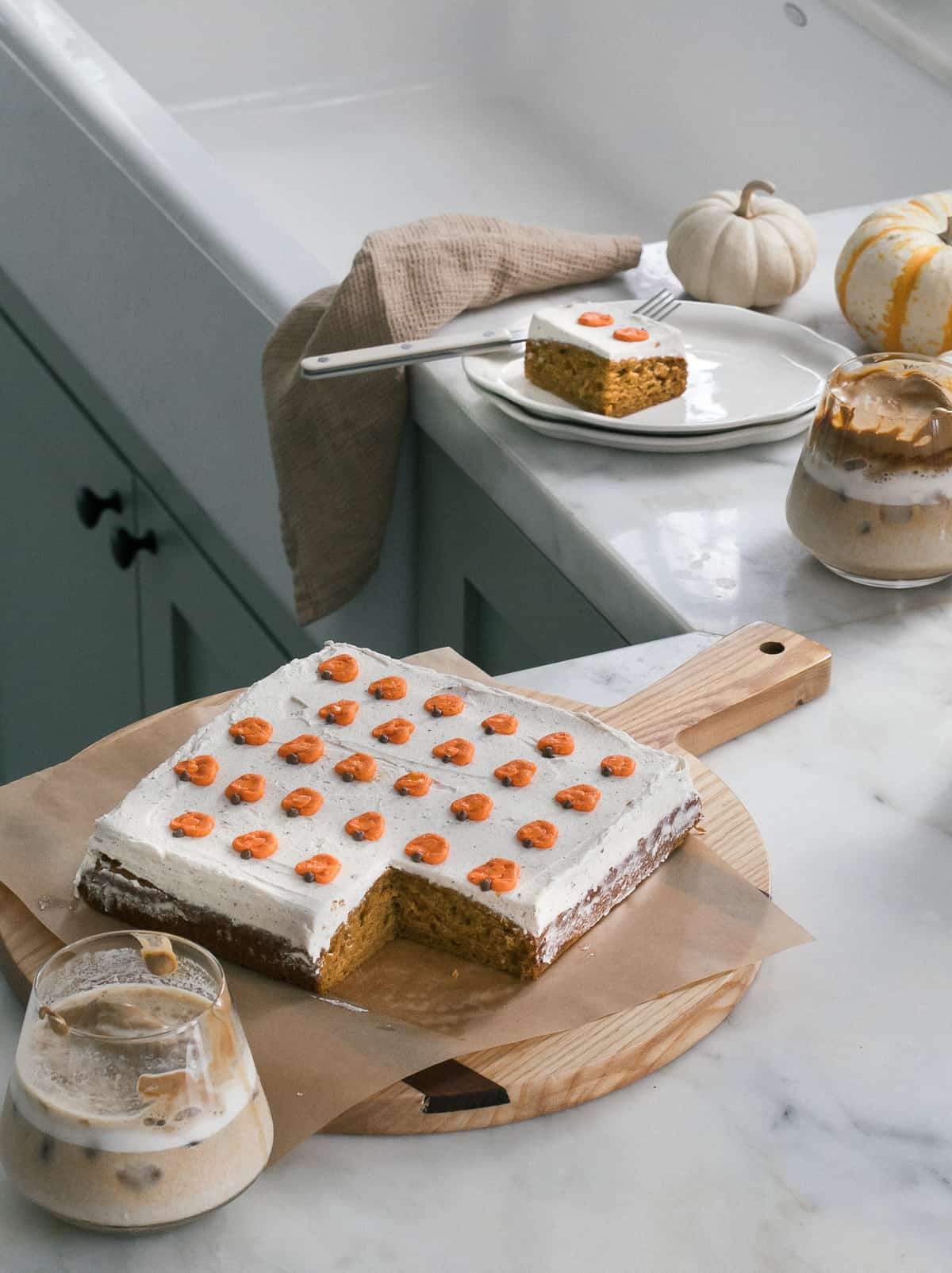 Spaghetti and Meatballs – This is all I want right now. Slowly cooked meatballs that are simmered in a sauce and tossed with bucatini or spaghetti. Phew. SO GOOD.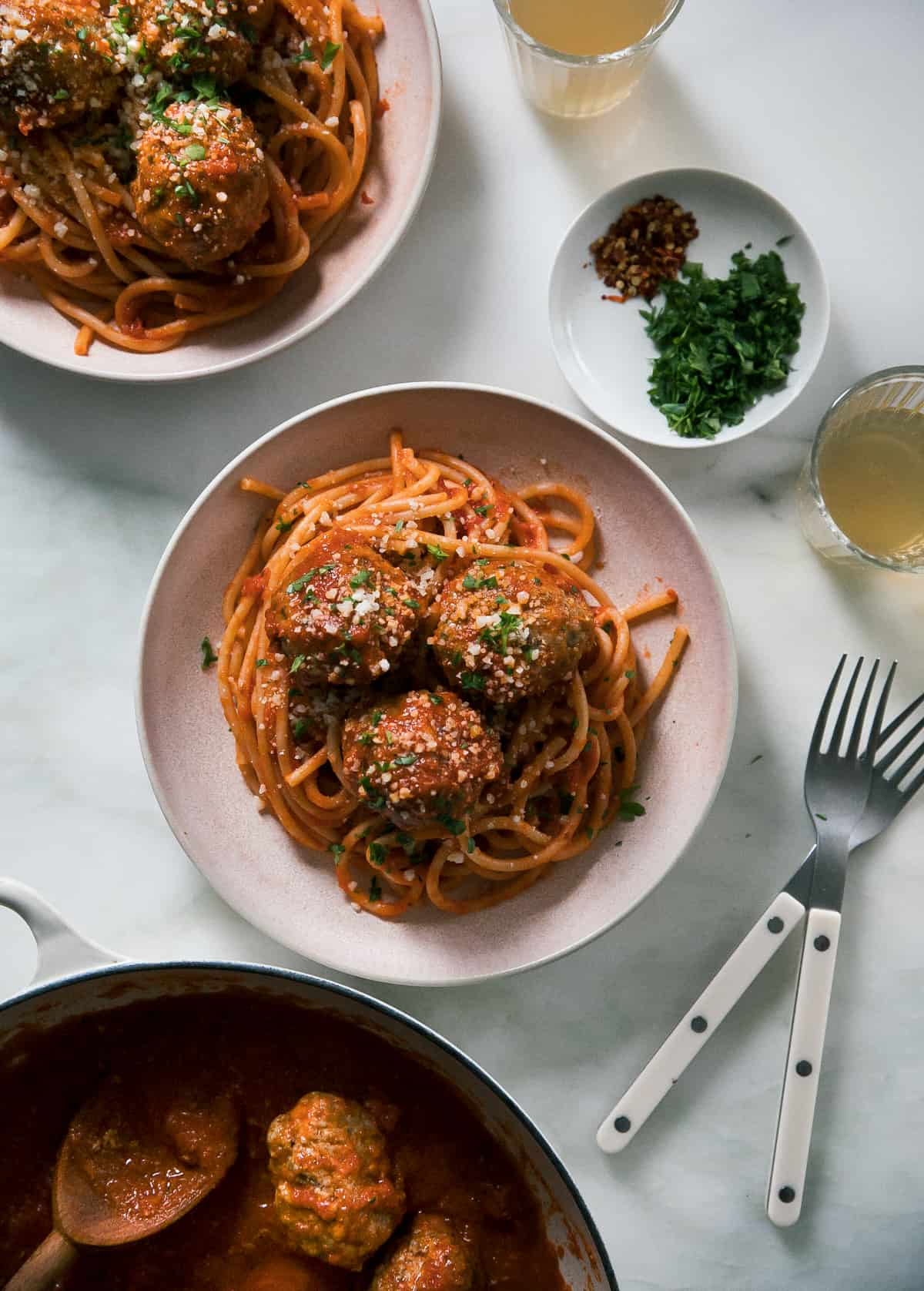 Cornbread Chicken and Dumplings – At this point, this recipe is an A Cozy Kitchen classic. It's super easy to make and the dumplings are fluffy and taste like cornbread. What's not to like. And as always, if you make this, let me know on Instagram!