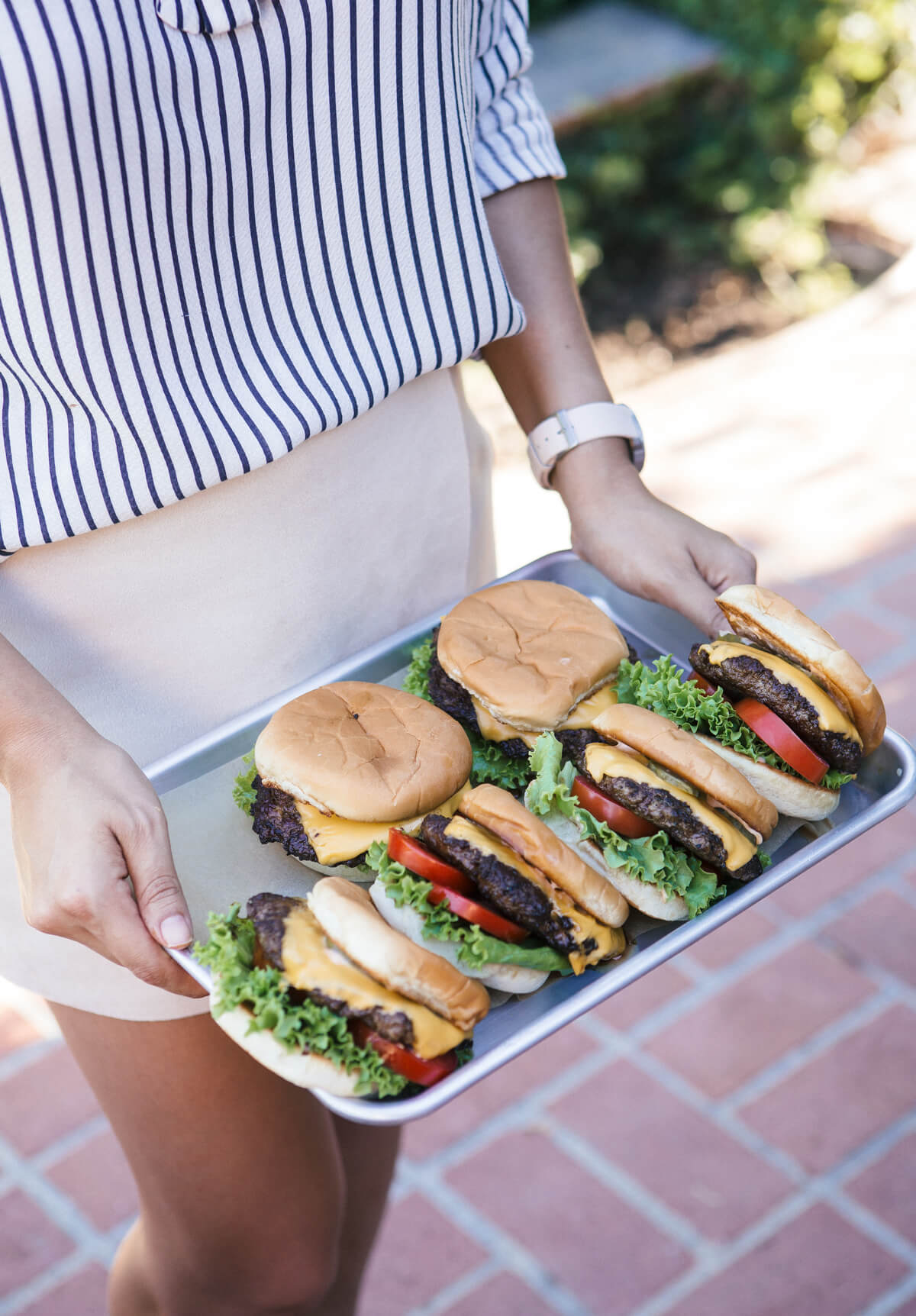 Ahh! Hi! I feel like I've been gone for forever but really I've just been living my life in Hawaii. You see, last weekend I took a flight to Hawaii, fell asleep on the flight and lifted my tray to move it without realizing my computer was on it. The computer fell to the ground pretty hard but I really thought nothing of it…until I tried to turn it on at the hotel to put up a blog post—that I so diligently wrote up on the plane—only to find out the computer didn't want to turn on.
Anyway, there was a trip to the computer store in town and apparently it's the display blah blah. Long boring story short: I can't get it fixed until I get home. I did want to share with you some fun things to make in the month of June because while fall will forever be my favorite, summer is fun too! Here are some of my favorites. You can follow my adventures on the Instagram.
Copycat Shake Shack Burgers – I am one of the view Los Angeles people who likes Shake Shack more than In-n-Out. Making them at home is an A+++ move.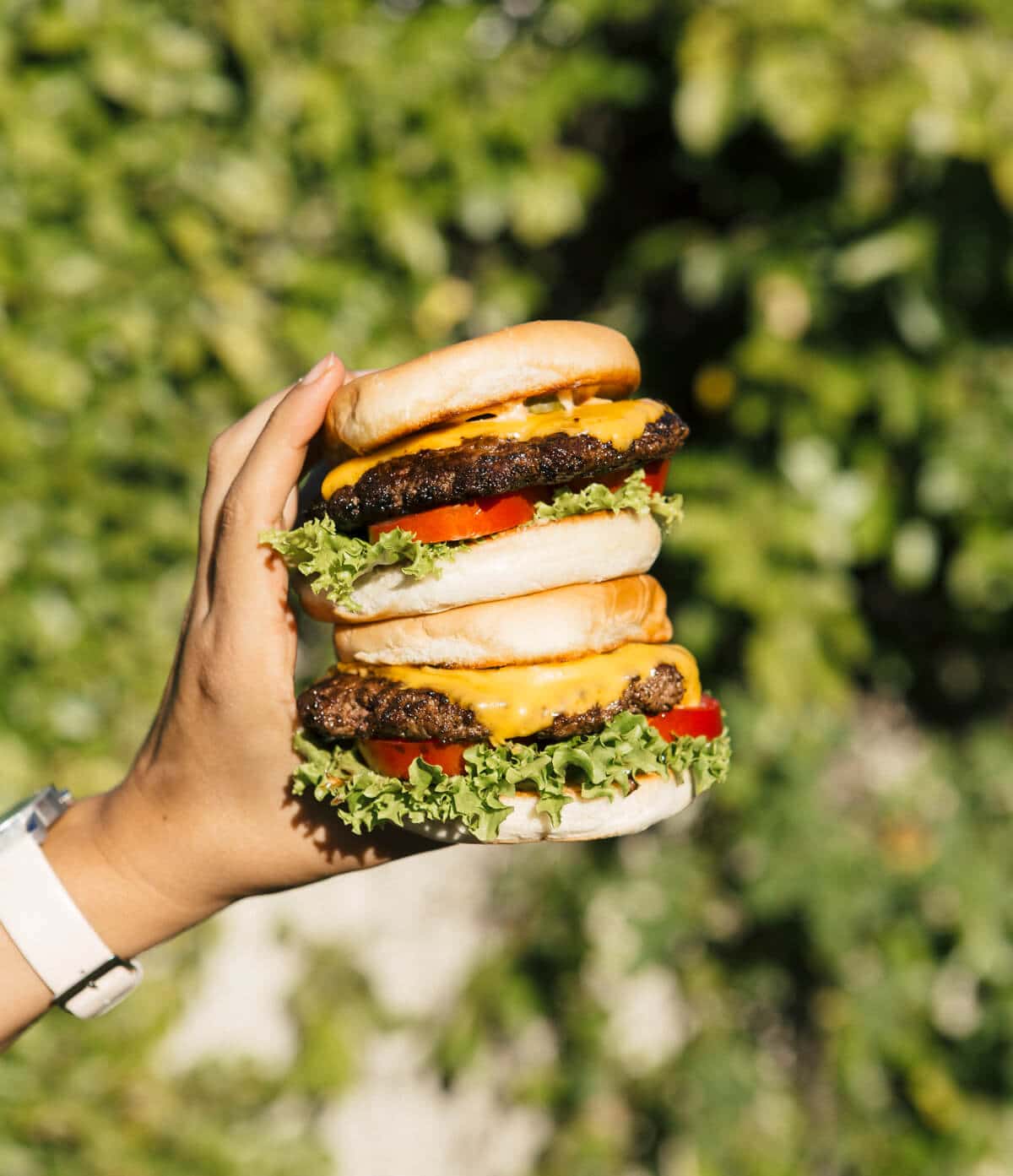 Gluten-Free Coconut Strawberry Tart – This tart is SO ridiculously easy and delicious. The tart shell is gluten-free and the filling is simply a can of cold coconut milk with strawberries and raspberries. So simple and delicious.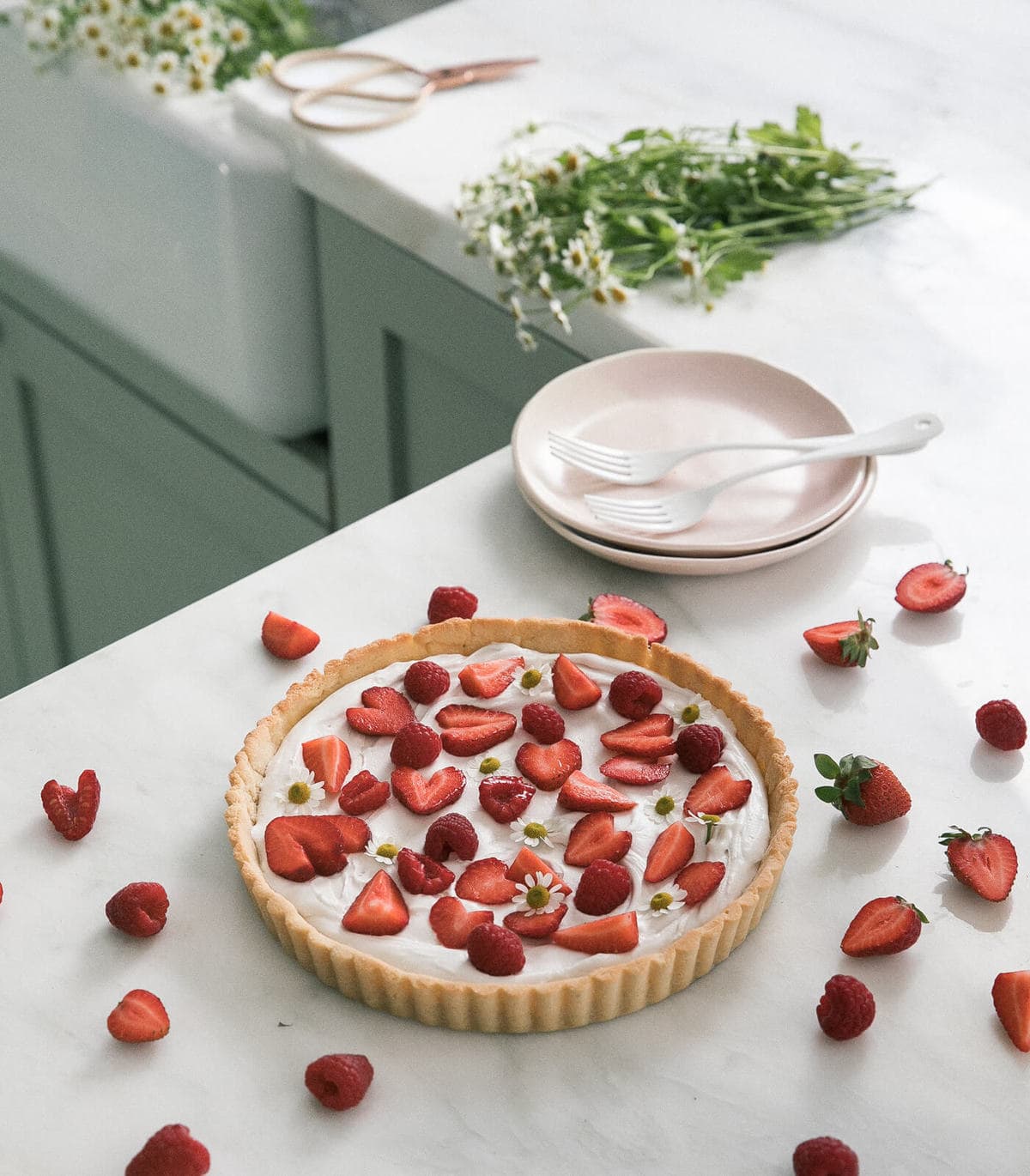 Copycat Sweetgreen Caesar Salad – I am a basic human who loves salad, specifically Sweetgreen salads. My favorite on their menu is this caesar salad. I now live very far from them so instead of buying them, I have to make them!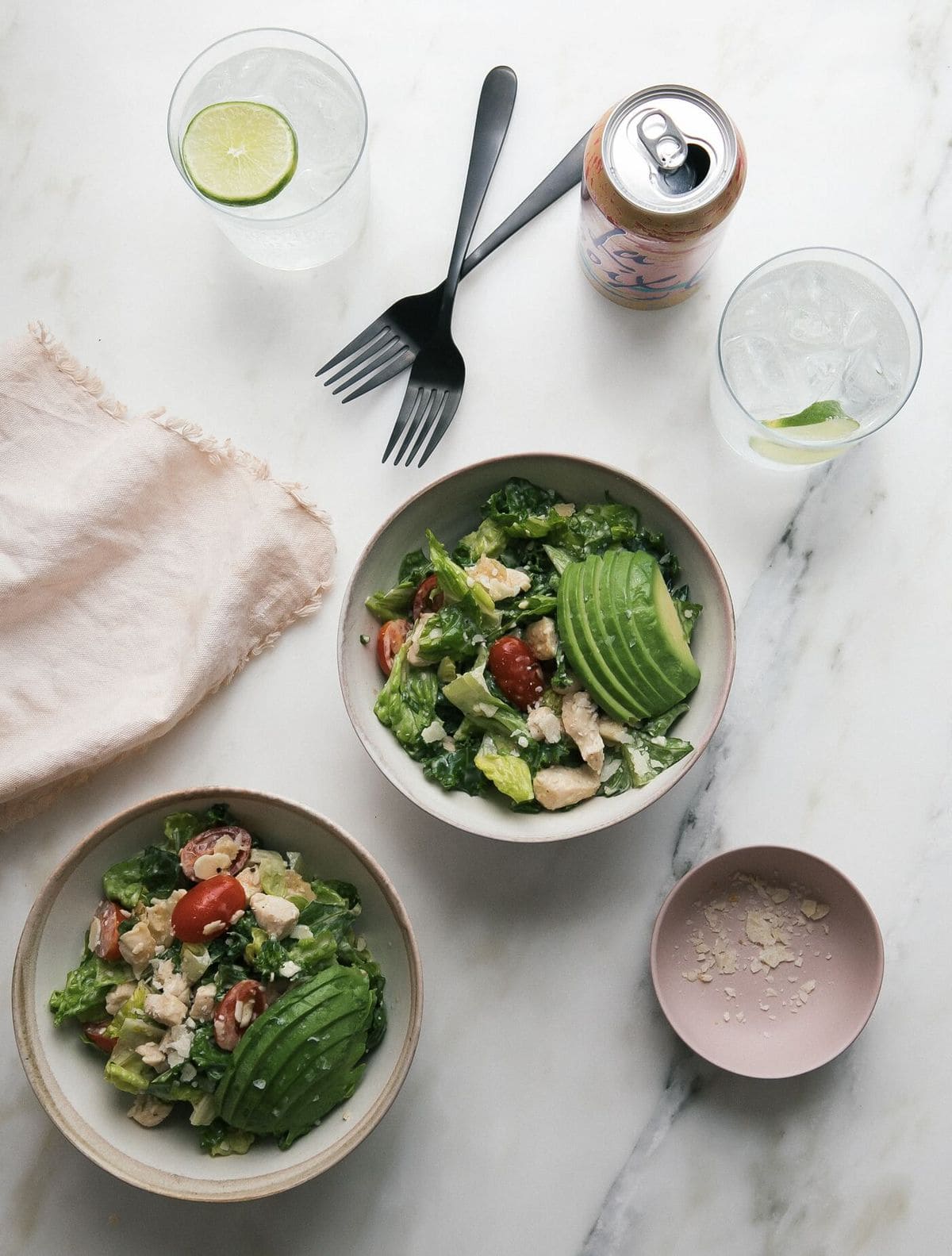 A Week of Salads – Speaking of salads…if you're in the mood for a lot of salads, I made a whole post of a bunch of combinations that I love. They're not really recipes but just combinations.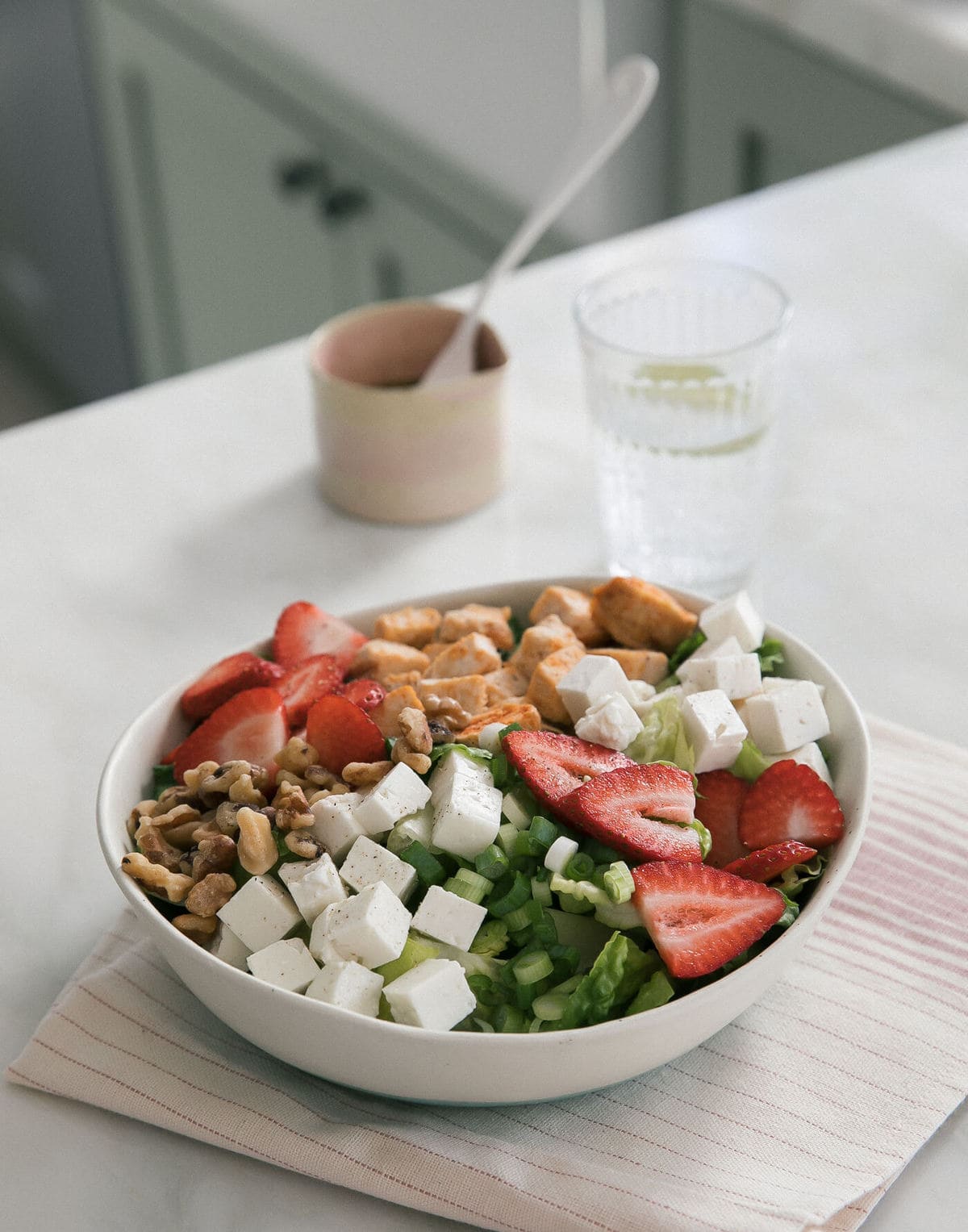 Blueberry Lime Poppy Seed Cake – It's like pound cake meets summer at its finest. There are poppy seeds all throughout this cake with lots of lime zest for some zing and blueberries. It has a creme fraiche icing that is just out of this world!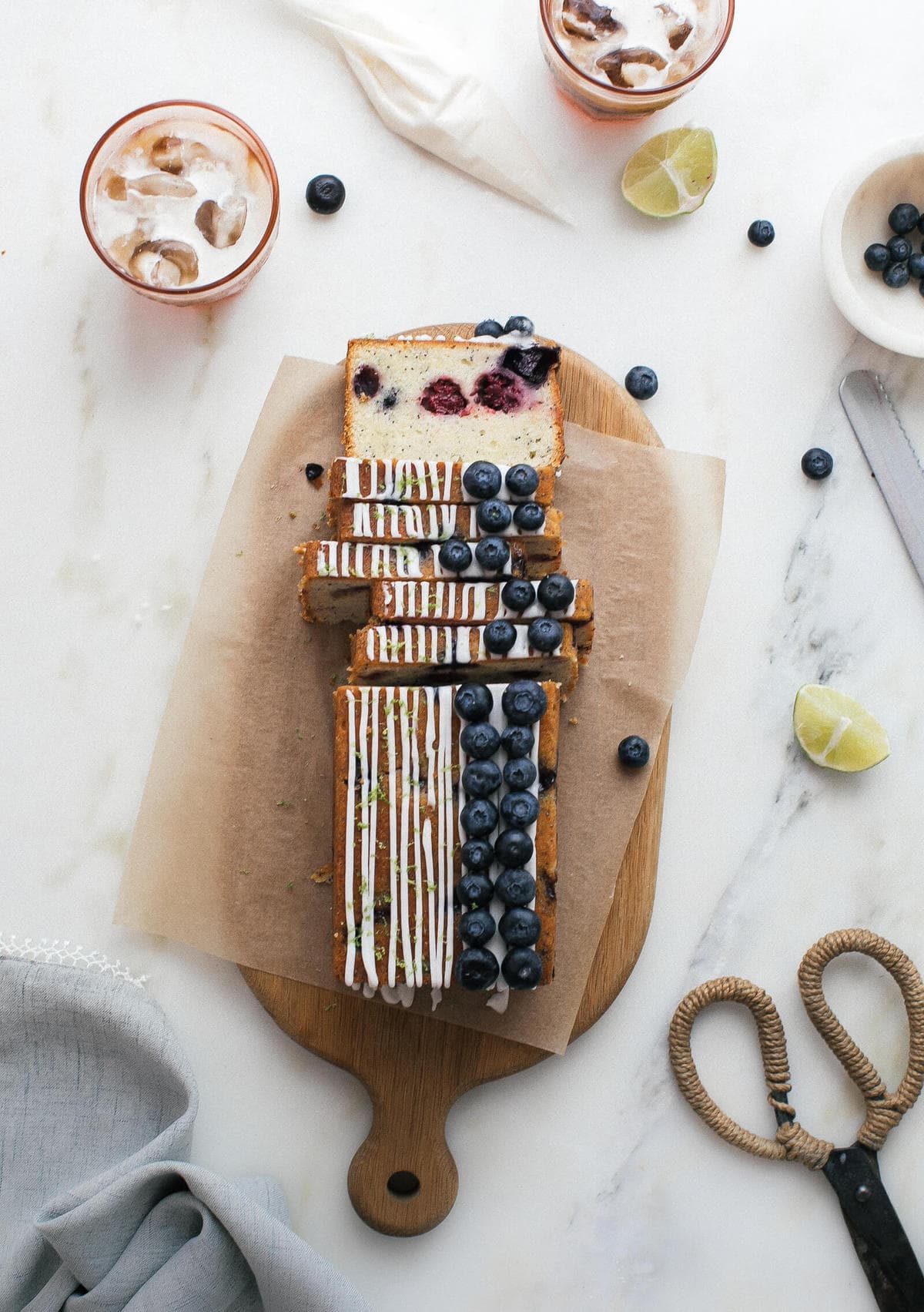 Elote Pasta Salad – I am on team pasta salad. I LOVE PASTA SALAD. I think it's the easiest thing to bring to a get together or summer party. And it's delicious.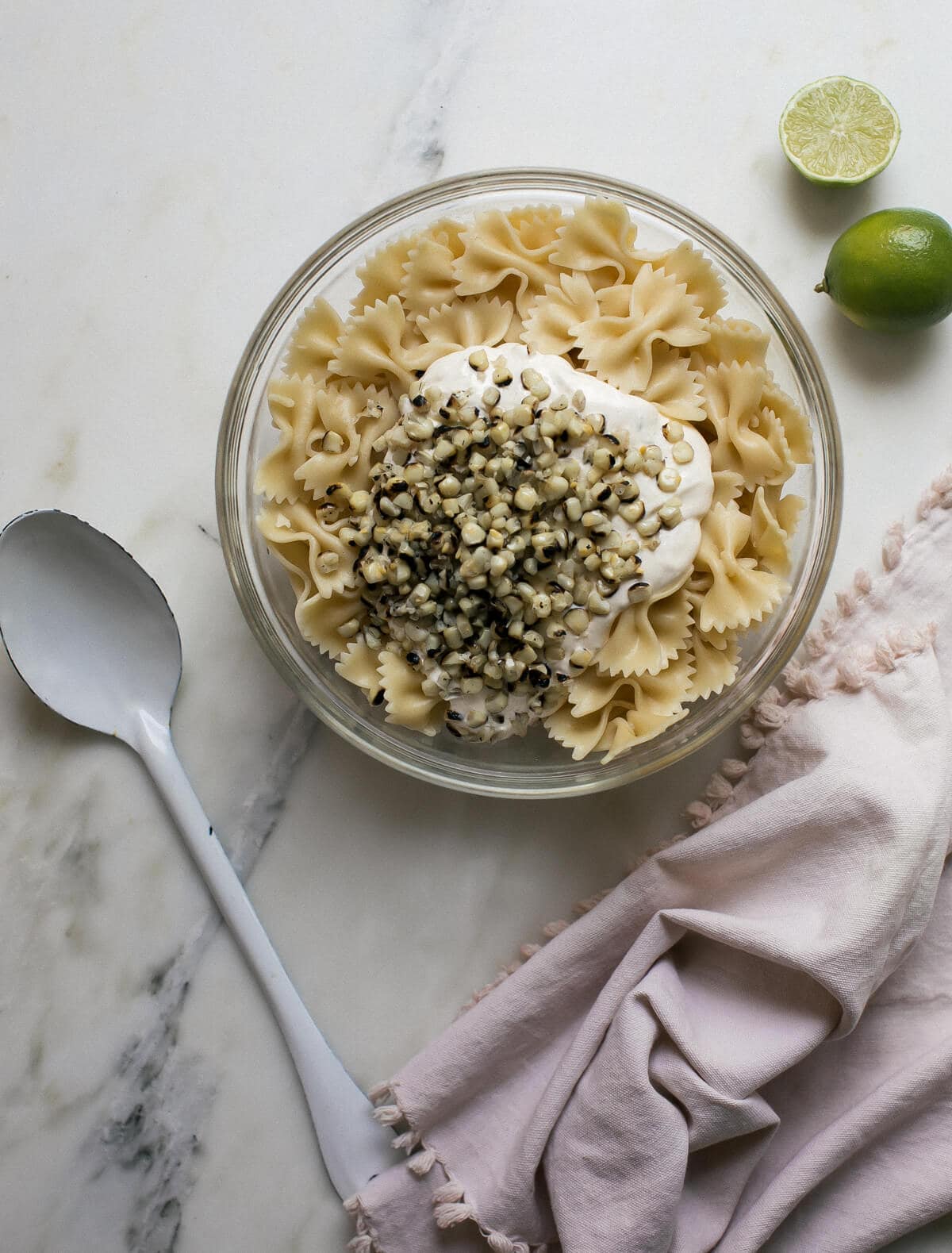 Summer Berry Pie – The thing that everyone wants to eat in the summer: pie. This is a classic. Just mixed berries and the right ratios of sugar and lemon juice.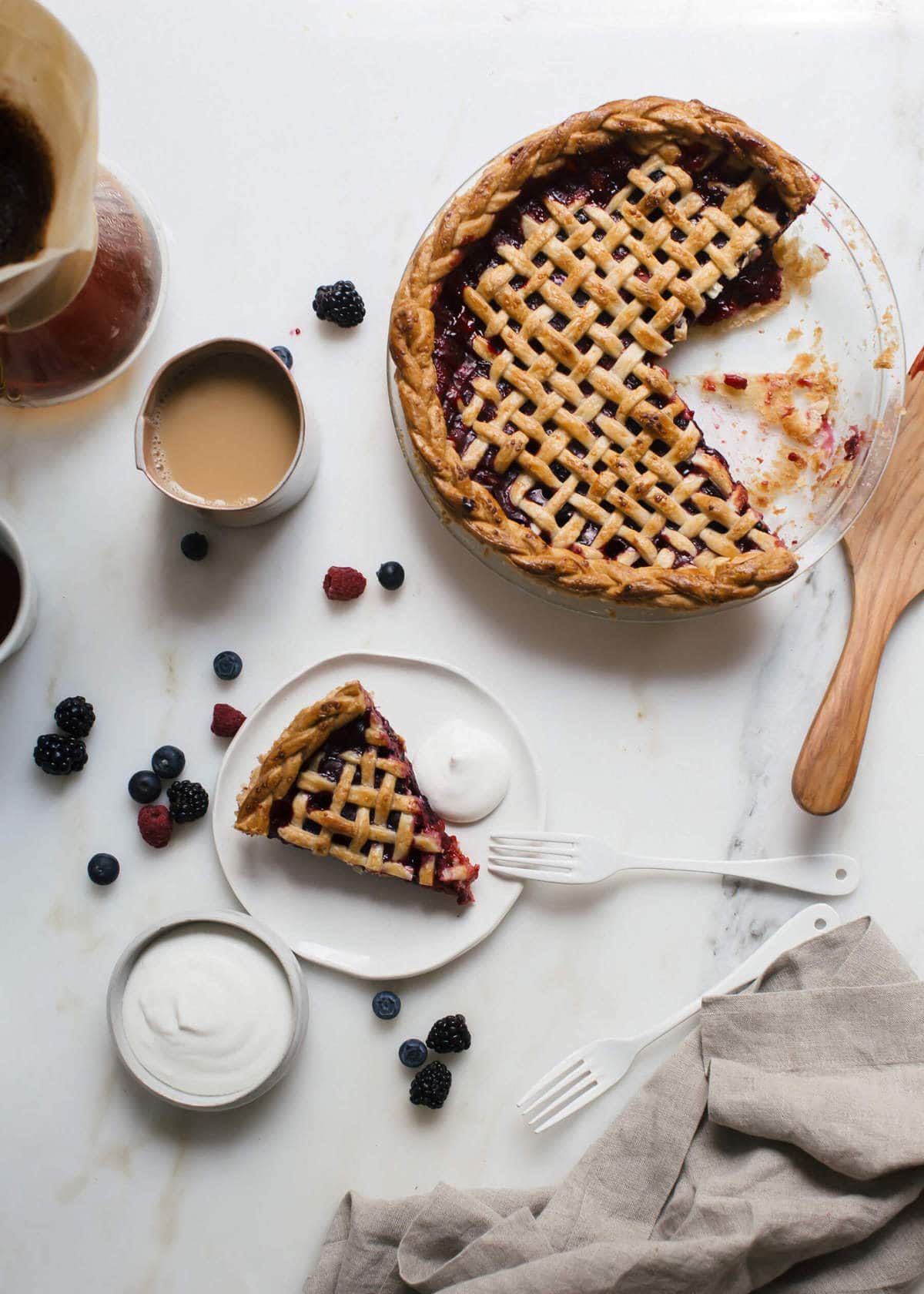 Black Sesame Coconut Popsicles – Billy has this thing called "Popsicle Week" and it's my favorite week in the blog world because everyone makes popsicles. It's simple! These are a favorite of mine from a few years ago.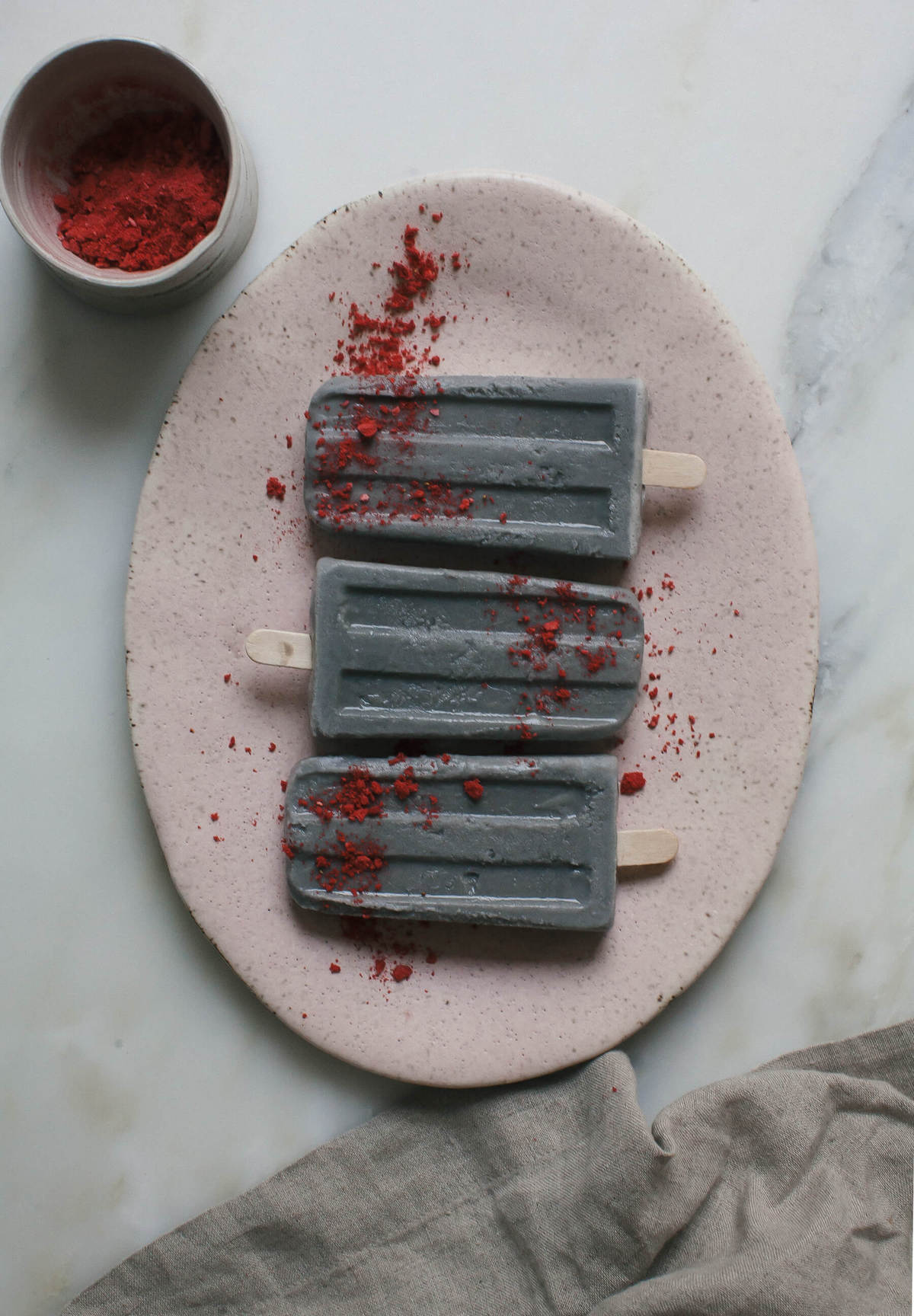 Charred Corn and Poblano Pepper Queso Fundido – This recipe is something I ate a few times in the winter and I used frozen corn. BUT, now it's (almost) summer and corn is available so I say let's make it again.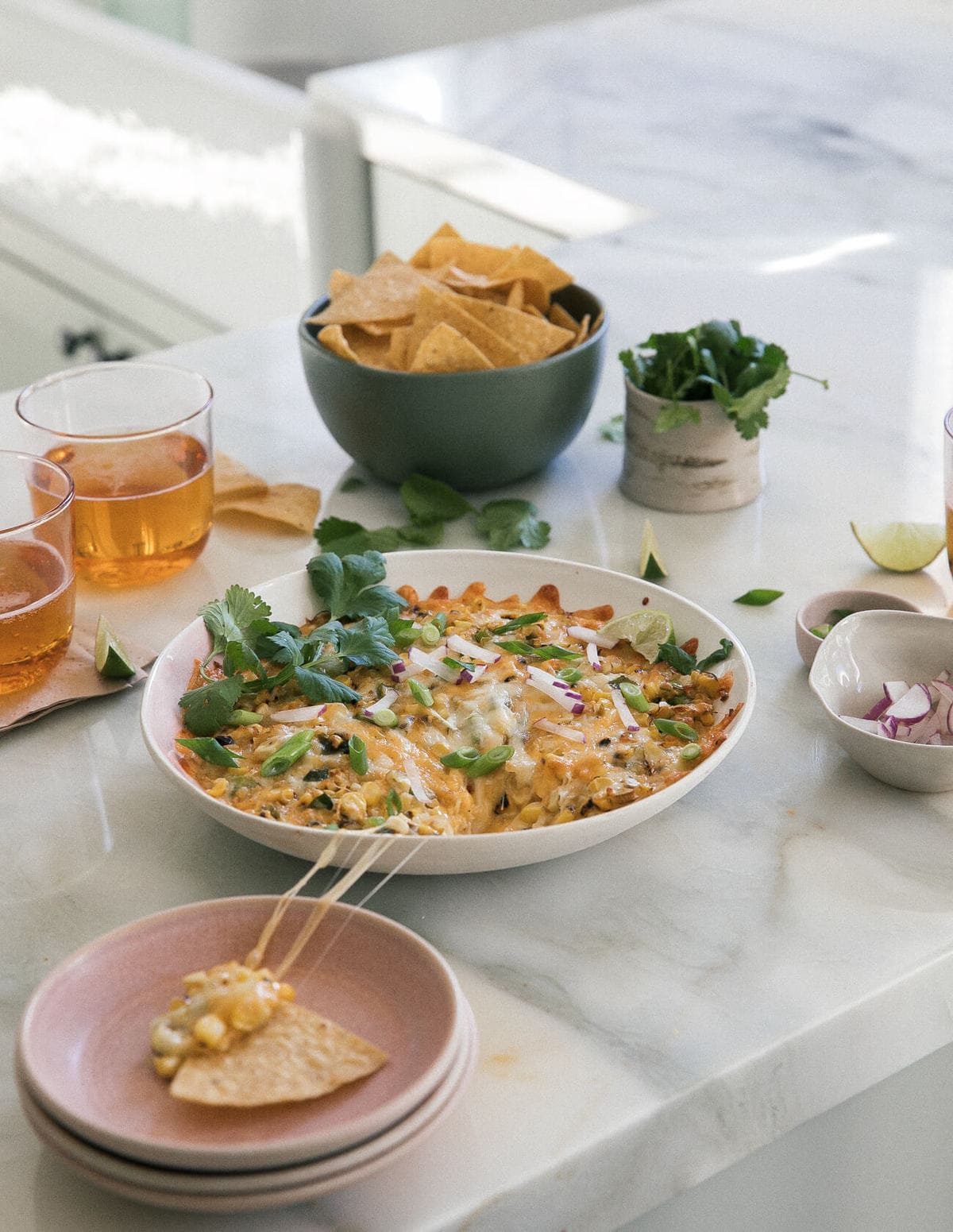 Bacon Western Cheeseburger Sliders – These are so cute and so delicious. I love sliders because I can eat more of them and feel less guilty!