Blueberry Lime Poppy Seed Cake with Crème Fraîche Glaze 
12
Jul 17, 2017, Updated Jan 04, 2019
Disclosure: This post may contain affiliate links, which means I may earn a commission if you click on the link and make a purchase.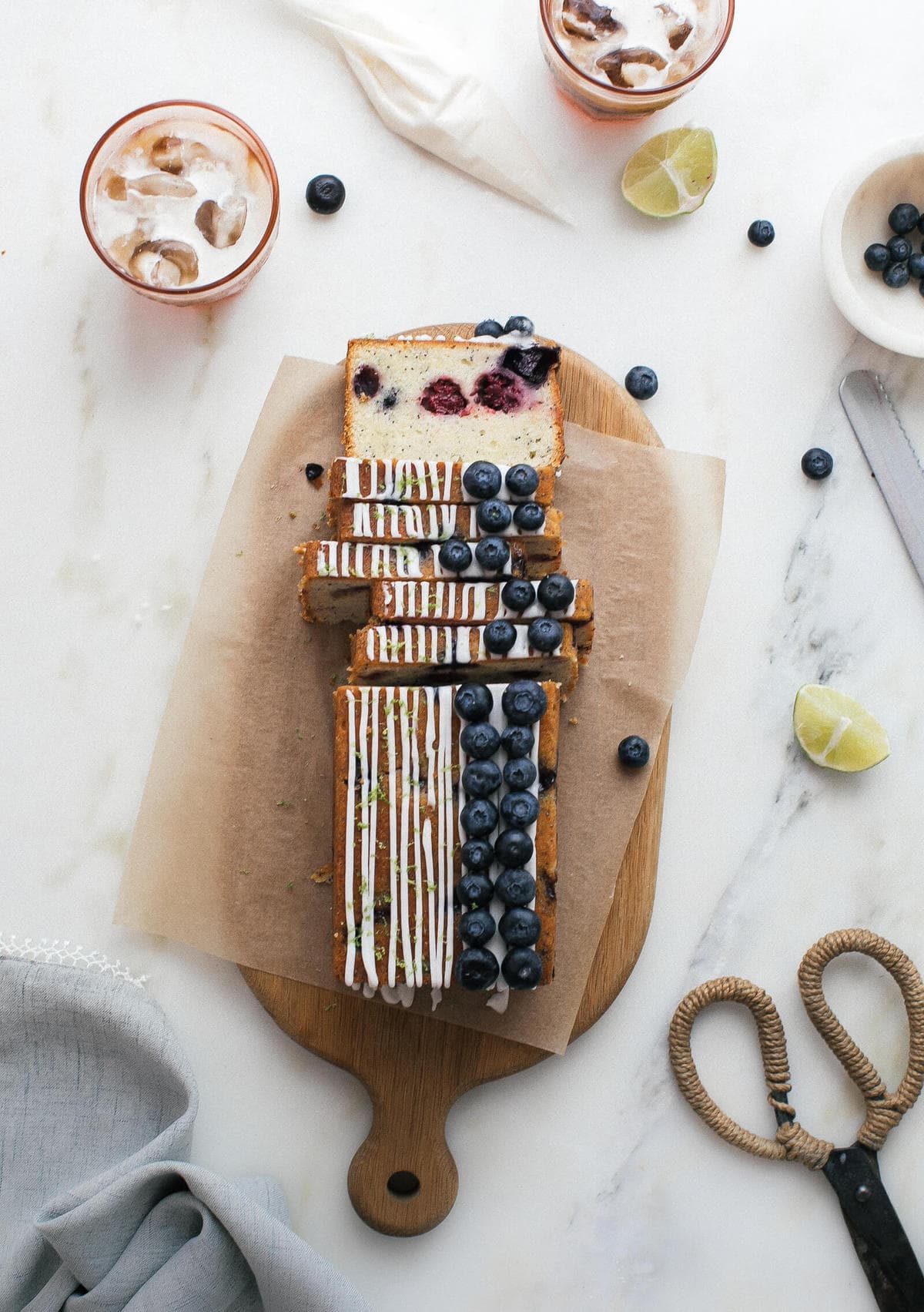 Ayyyyeee! Last week I was sort of barely here on da blog and on social (even tho I'm always on the insta stories). I've been planning a fun lil' thing that I'm excited to share with you. Hint: I can cook in it and I'm gonna make it look as pretty and functional as possible! MORE SOON!
In the meantime, I have a ton of new-to-you summer recipes to share. The past few weeks have been filled with lots of cooking and I took all of your suggestions into account.
You all asked for easy and sort of healthy weeknight dinners AND you asked for some desserts using blueberries, pies (coming soon!) and more cakes (you speakin' my language).
This obviously falls into the blueberry category and not the healthy, weeknight dinner.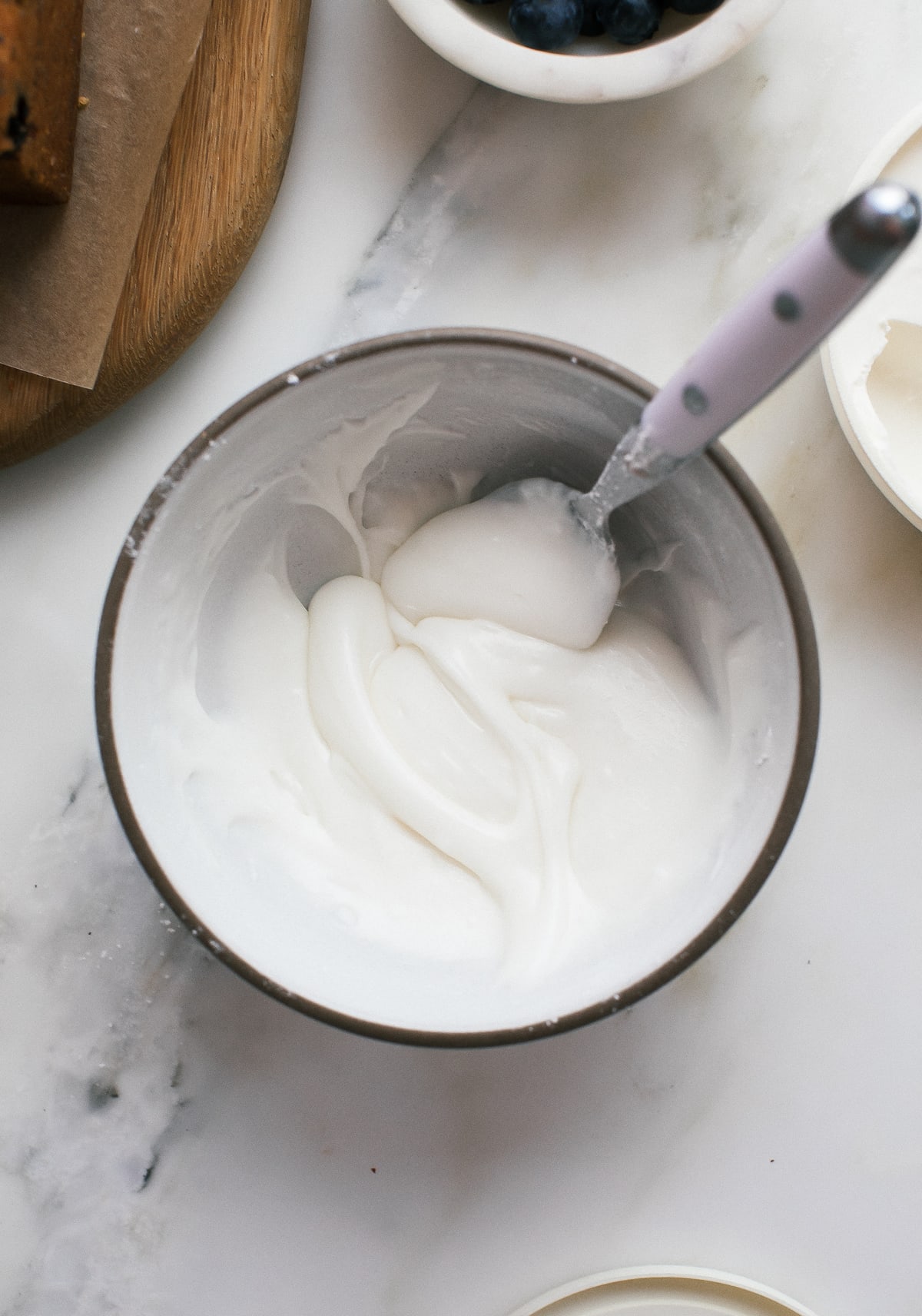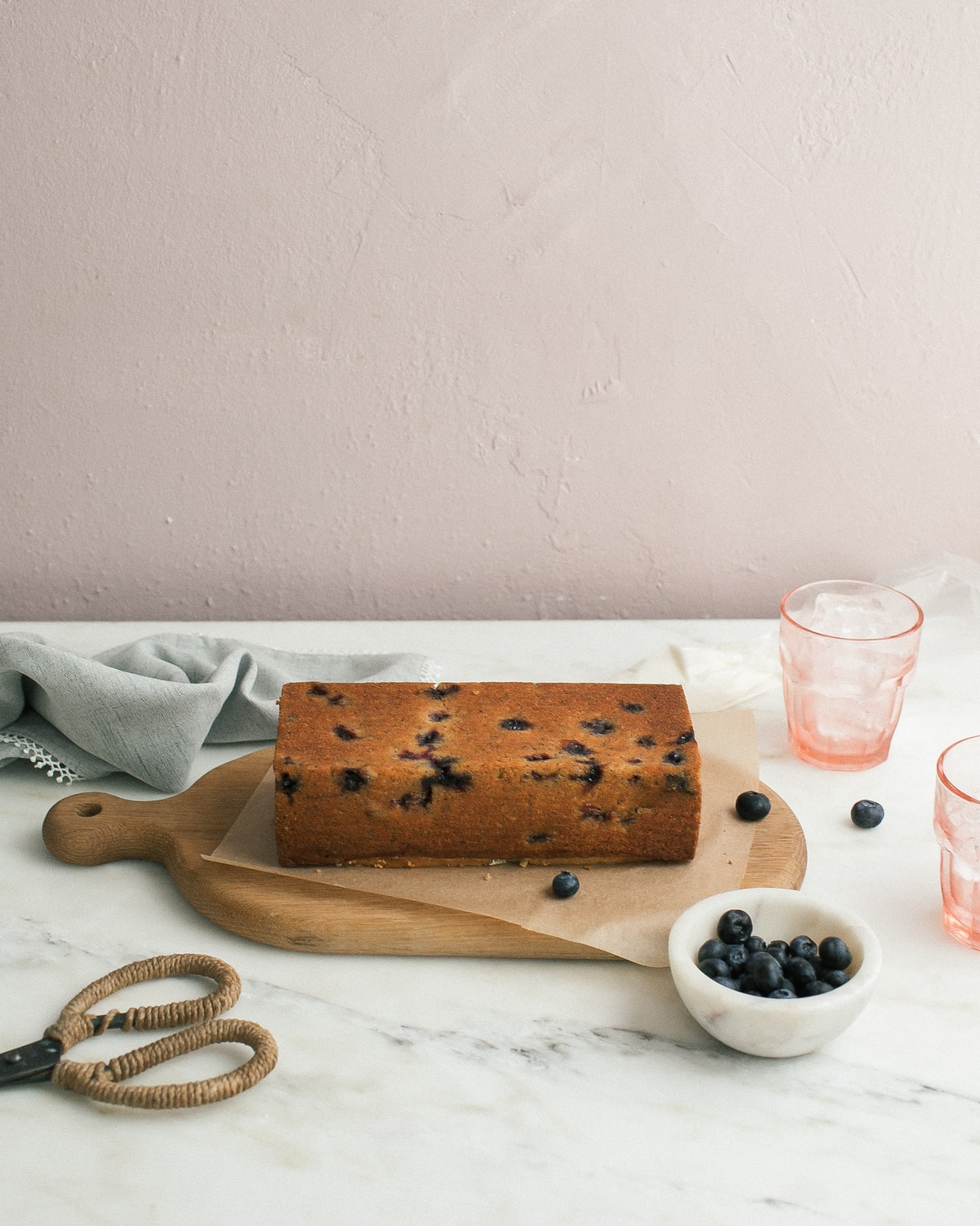 This cake is soooo delicious. It's dense and the crumb is titteee.
The blueberries and poppy seeds add a nice crunch and texture to it. I love poppy seeds but for a long time I was like what is their point. Well, if you taste poppy seeds all by themselves, you'll realize that they're kinda floral.
They add this nice floral note to all desserts they're added to and their crunch element is very much appreciated in soft desserts like this pound cake.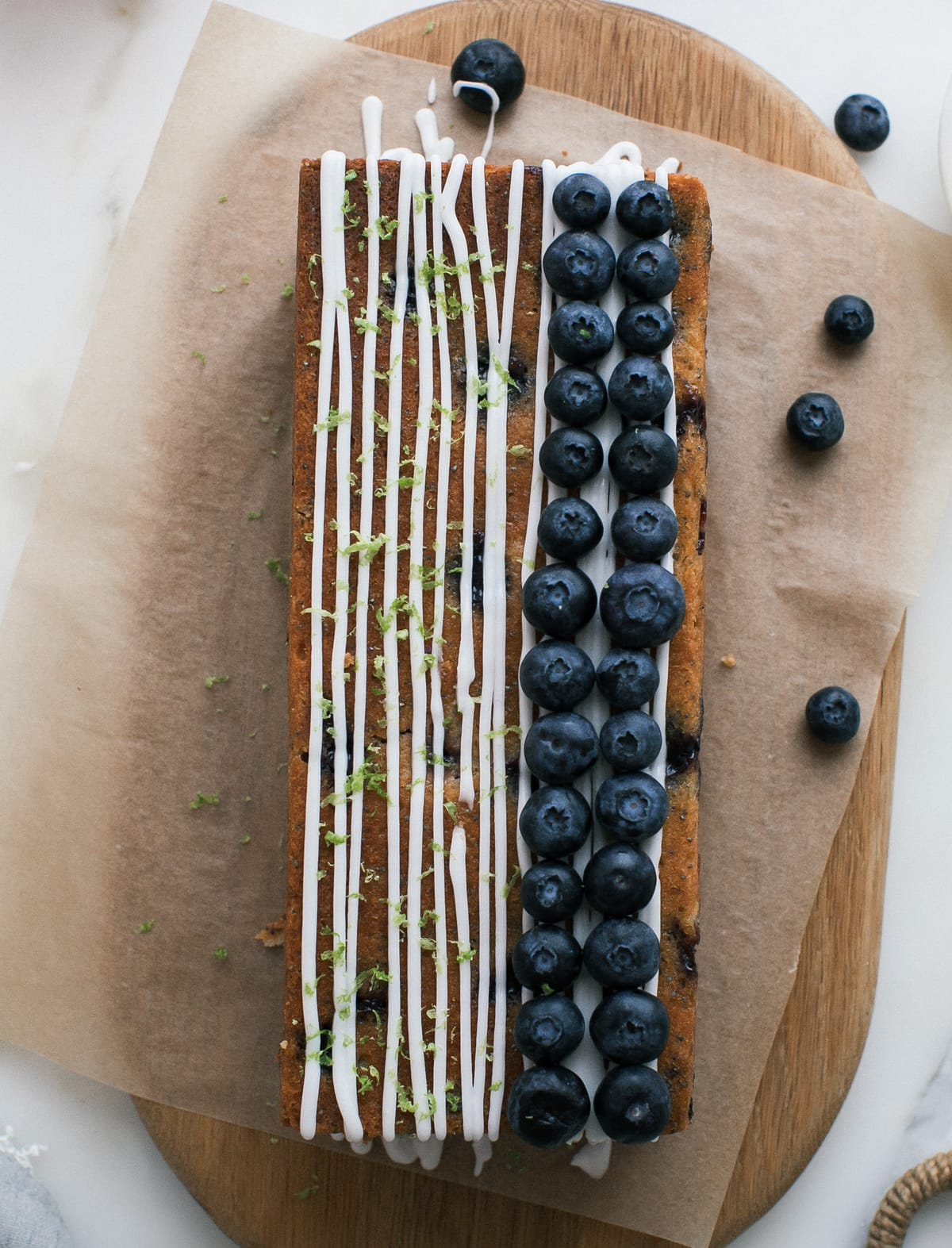 I got artsy AF on the top and I suggest you do the same because it's a splendid way to express your inner emotions haha.
I added the creme fraiche glaze to a piping bag (these are my favorite because they're inexpensive and don't require a tip on the end) and did some lines up and down the cake. Then I added blueberries to about half of the cake (the glaze underneath held them in place) and then added some lime zest to the top.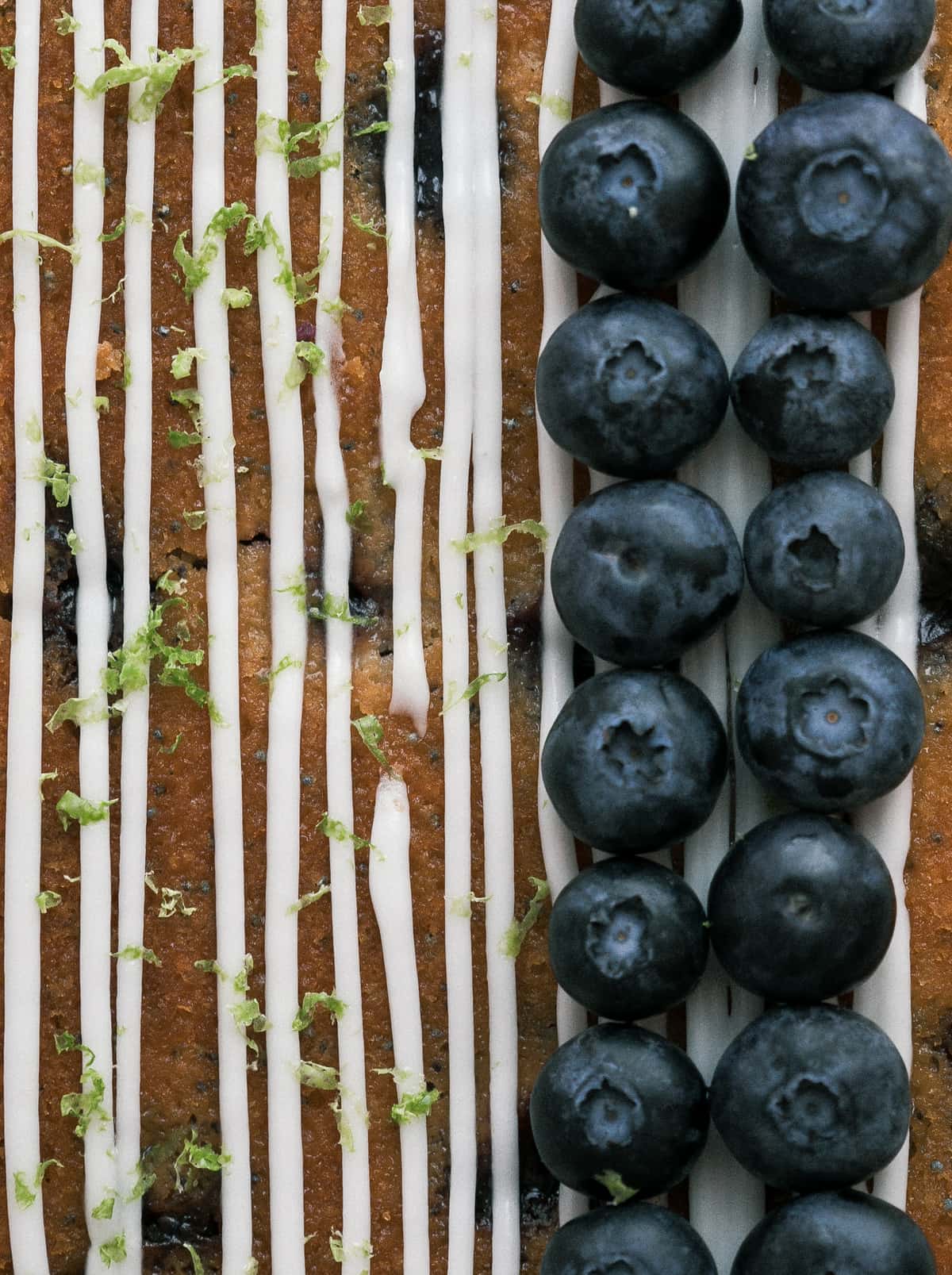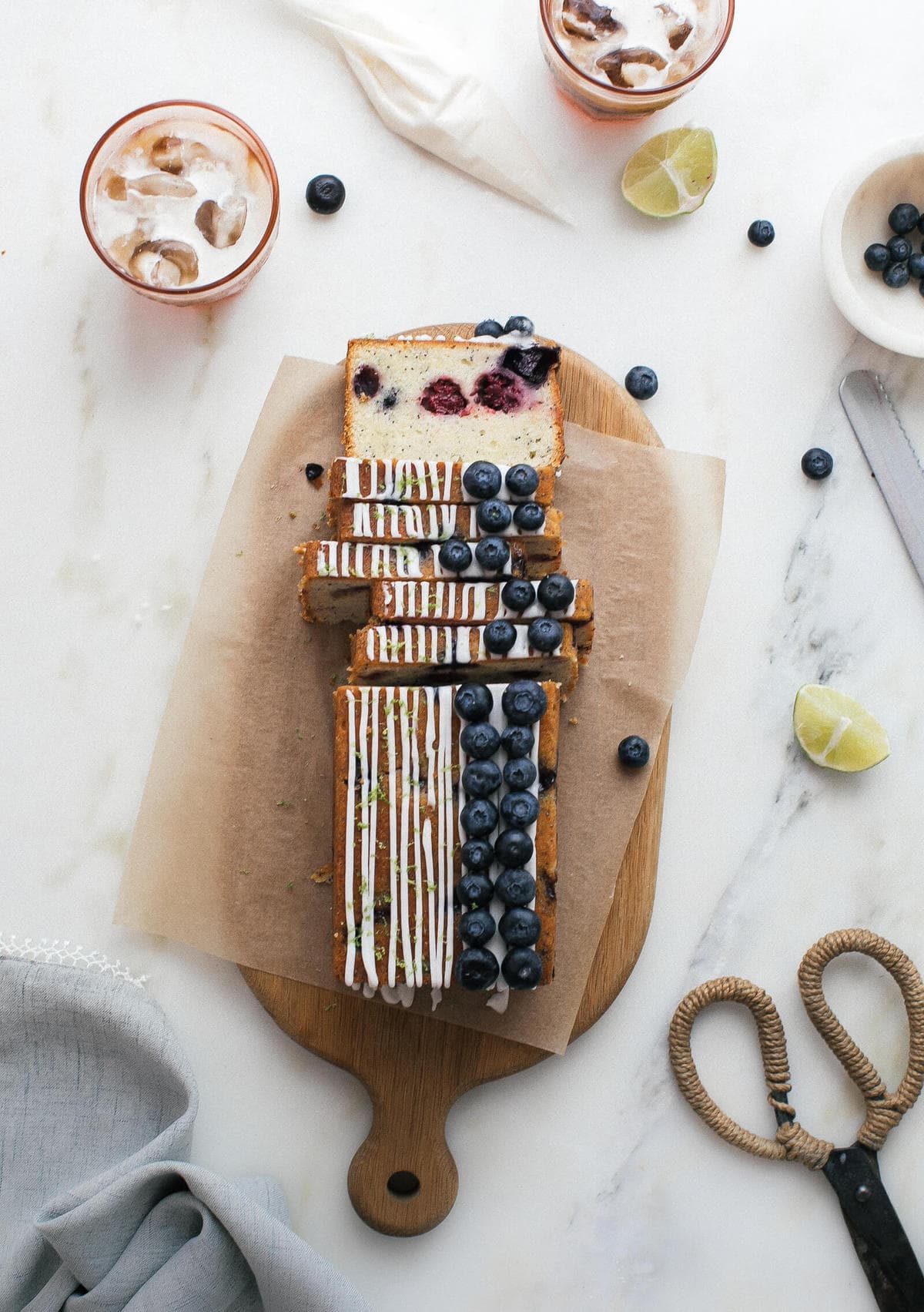 That's it! Looks much harder than it actually is.
Gonna be very real with you: I sometimes don't like glazes because they can be too sweet. The creme fraiche (you can also use sour cream) adds such a nice tartness to it. Truly is delicious on its own.
Happy Summer, YO!
Here's the pan I used (though a normal 9×5 or 8×4 will also work):
Pullman loaf pan
Tipless piping bags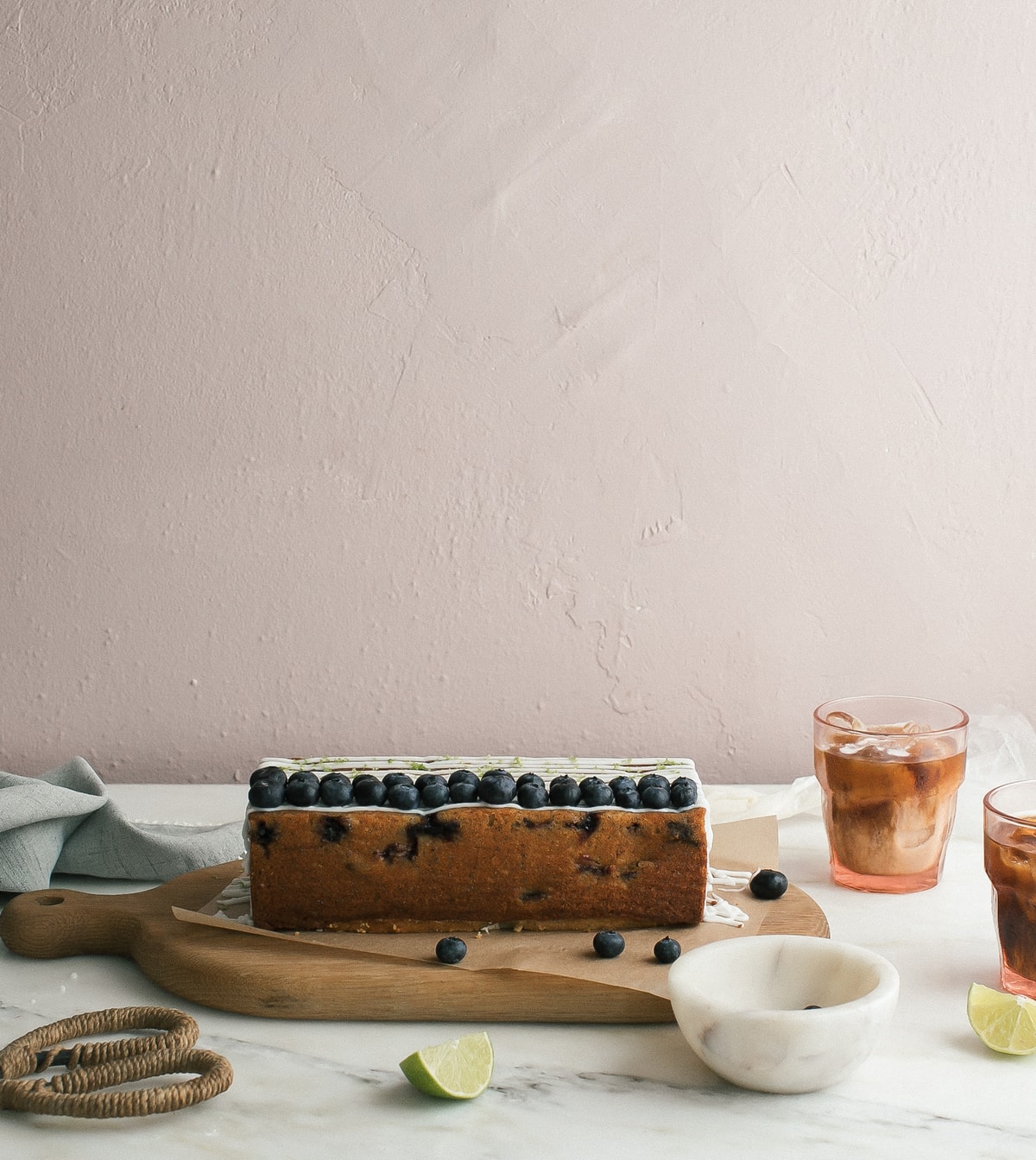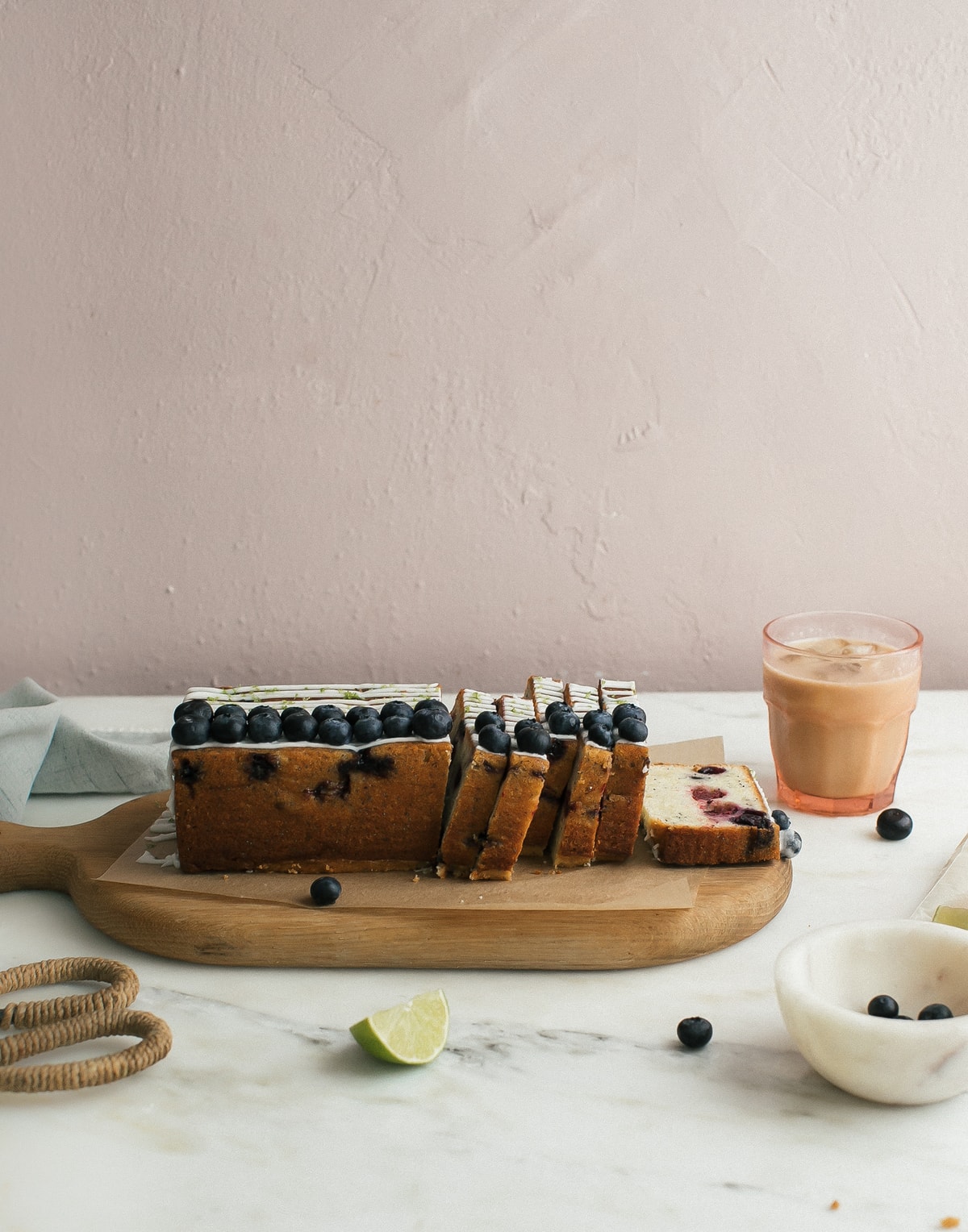 Blueberry Lime Poppy Seed Cake with Crème Fraîche Glaze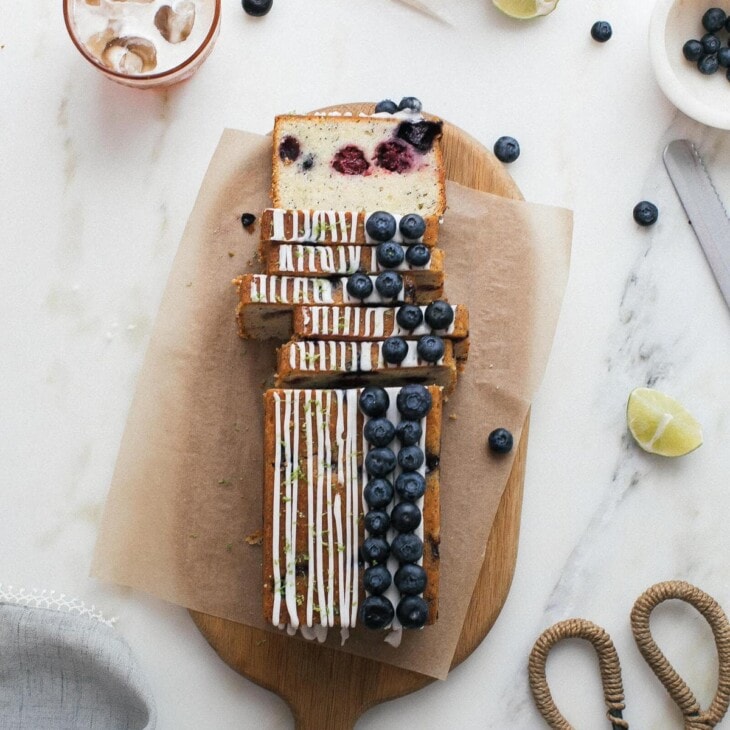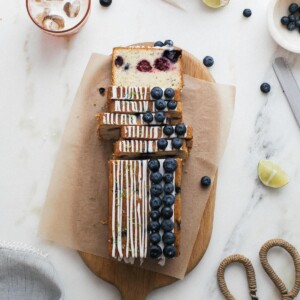 Ingredients
Blueberry Poppy Seed Pound Cake:
2

cups

all-purpose flour

2

tablespoons

poppy seeds

1

teaspoon

salt

1/4

teaspoon

baking powder

1 1/4

cups

white granulated sugar

Lime zest from 1 lime

1

cup

unsalted butter, at room temperature

3

large eggs, at room temperature

2

tablespoons

fresh lime juice

1

teaspoon

pure vanilla extract

1/4

cup

whole milk

1

cup

fresh blueberries

,

(you can also use a mix of blueberries and blackberries, plus 1/2 cup more for topping)
Crème Fraîche Glaze:
1

cup

powdered sugar, sifted

2

teaspoons

crème fraîche

1 to 2

tablespoons

warm water
Instructions
To Make the Pound Cake:
Preheat oven to 300 degrees F. Grease a 9x5-inch or 8x4-inch loaf pan with cooking spray. Set aside.

In a medium bowl, mix together the all-purpose flour, poppy seeds, salt and baking powder. Set aside.

In a small bowl combine the sugar and lime zest. Rub the lime zest and sugar in between your fingers for about 30 seconds; this will make it so the lime zest releases its natural oils.

To the bowl of a stand-up mixer, add the lime zest/sugar mixture and softened butter. With the paddle attachment on the mixer, beat for about 5 minutes, until pale in color. Mix in one egg at a time, being sure each egg is incorporated before adding another. Add the lime juice and vanilla extract.

In a measuring cup, measure out the milk.

Fold flour mixture into butter mixture, alternating with the milk mixture, beginning and ending with the flour. Mix until smooth. Add the blueberries and fold them in until evenly disbursed.

Pour the pound cake batter into the prepared 9x5-inch loaf pan and transfer to the oven to bake for 60 to 65 minutes, until a skewer inserted into the center comes out clean. It might take a bit longer, depending on which pan you're using. Allow the cake to cool for 5 minutes in the pan and then invert onto a cooling rack.
To Make the Crème Fraîche Glaze:
While the pound cake is cooling, whisk together the powdered sugar, crème fraîche and water. If glaze is too thick, add the additional tablespoon. It should be thick but barely pourable.
To Assemble:
I ended up slicing the top mound part off of my cake. I trimmed it so it was perfectly rectangular and flat. You don't HAVE to do this. I trimmed it and flipped it over onto a serving plate.

If you like you can add the glaze to a piping bag. Snip off the end and pipe it out onto the top of the cake. Arrange the blueberries to half of the top of the pound cake. Garnish with a bit of fresh lime zest.
Nutrition
Nutrition information is automatically calculated, so should only be used as an approximation.