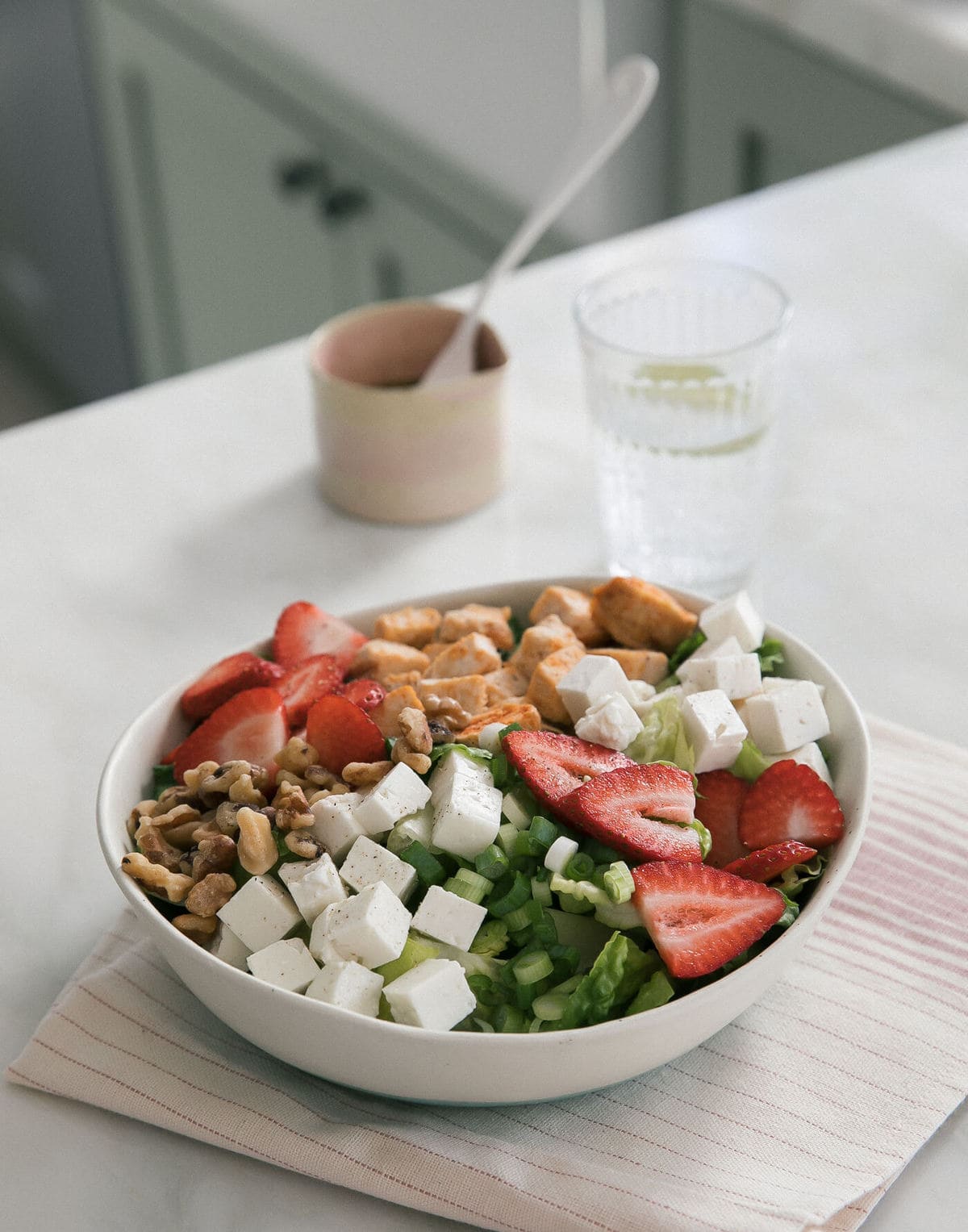 Reaching balance is on my to-do for spring and summer. It's obviously something that I'm not always great at. I love cake. I love pasta. And I honestly don't see anything wrong with having those beautiful things in my life. They're not going anywhere. But I also have been trying to eat healthier on a day-to-day basis. Having lots of fresh produce and ingredients on hand has been a huge game-changer for me.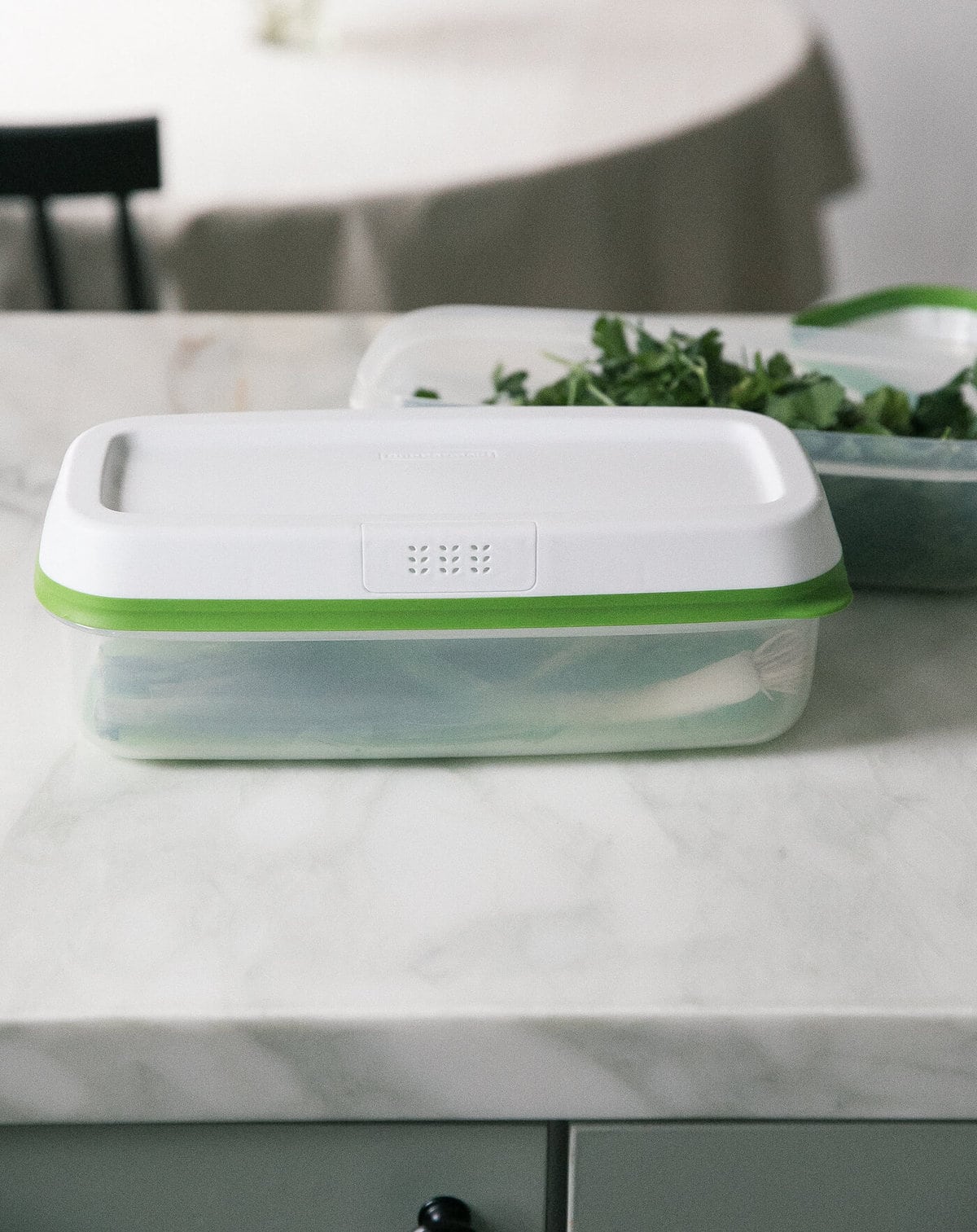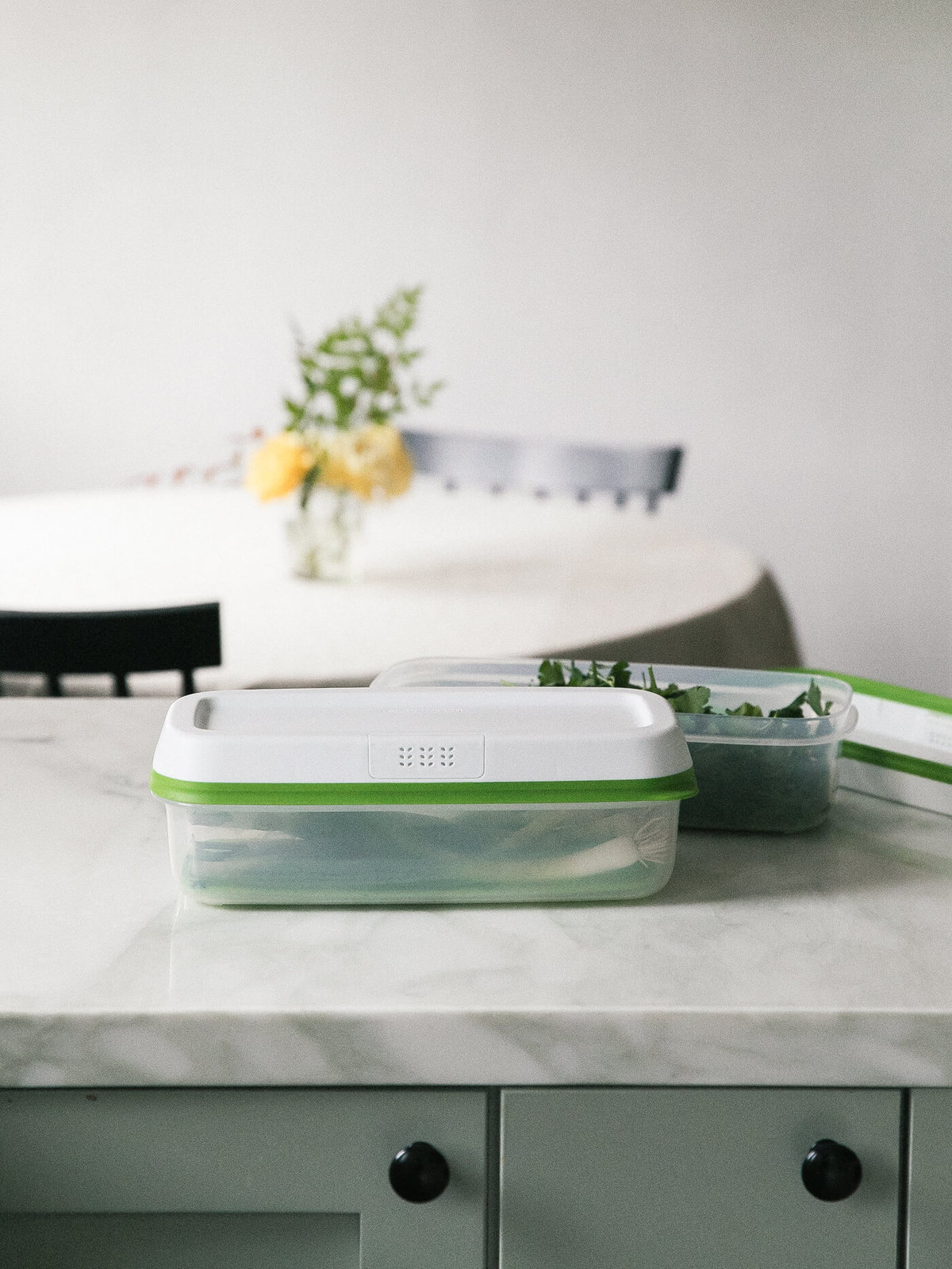 Did you know May is also National Salad Month? To celebrate, I teamed up with Rubbermaid to create salads for my entire week! The FreshWorks Produce Savers keep produce super fresh and crisp in the fridge! The CrispTray at the bottom of the container elevates produce away from moisture and promotes airflow to help reduce spoilage. After 5 days of being in the fridge, the radishes were crispy, the arugula alive and well and the green onions were snappy! I love going grocery shopping and then storing everything away in their Rubbermaid home until I'm ready to use them.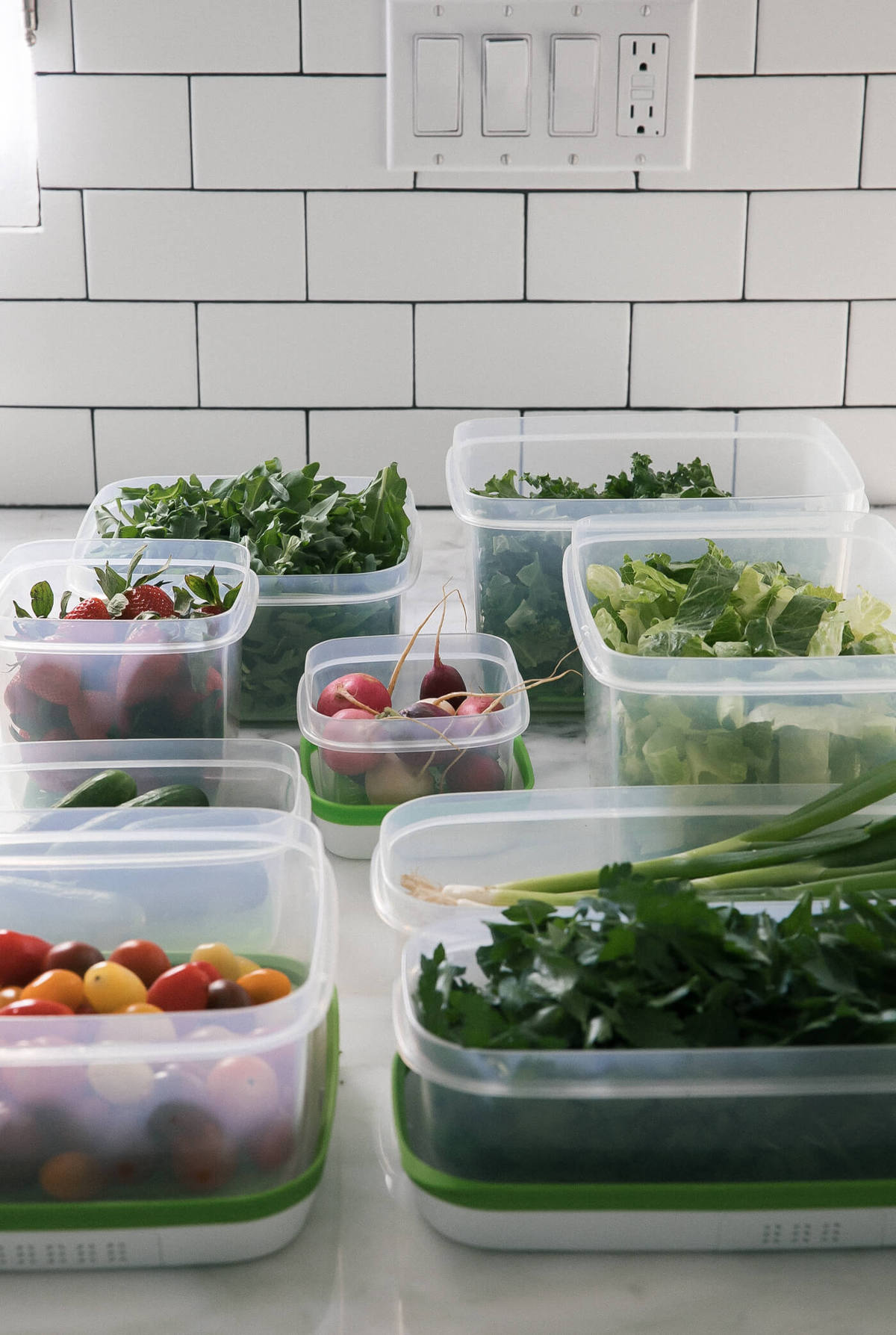 Here's what I like to keep on hand!
1. Kale
2. Romaine
2. Arugula
3. Cherry Tomatoes
4. Green Onions
5. Radishes
6. Italian Parsley
7. Cucumbers
8. Strawberries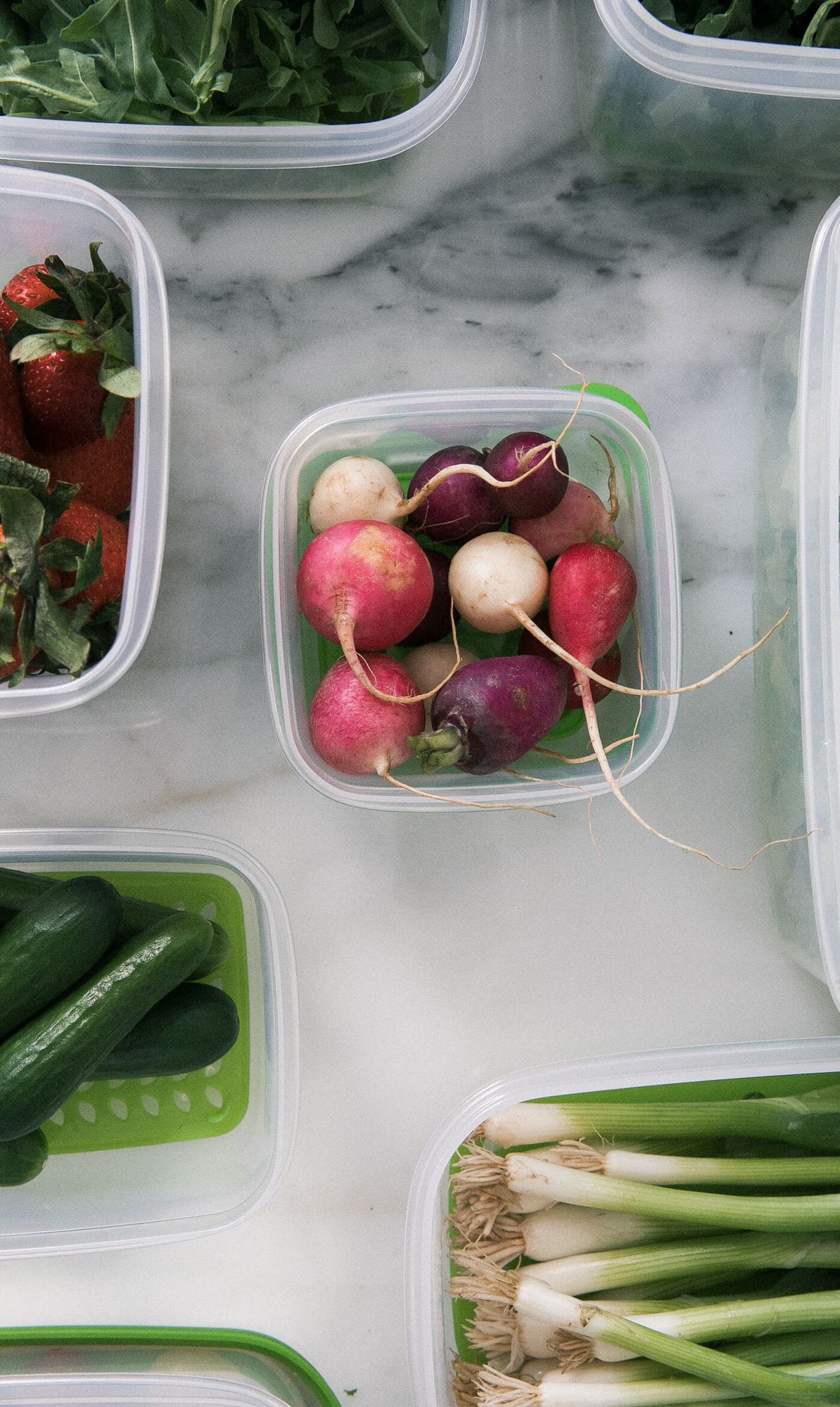 These ingredients make it easy to make a bunch of different salads. I like variety in my routine and it's way easier to do that when you start with about 6 or 7 different types of produce.
If everything is ready for me in the fridge, I'm more likely to mix it all together and make healthy, good-for-me choices.
Here are some combinations that I love.
1. Kale, tortilla chips (these are a favorite of mine as of late), cubed up chicken, avocado, tomatoes, diced green onions with a lime vinaigrette.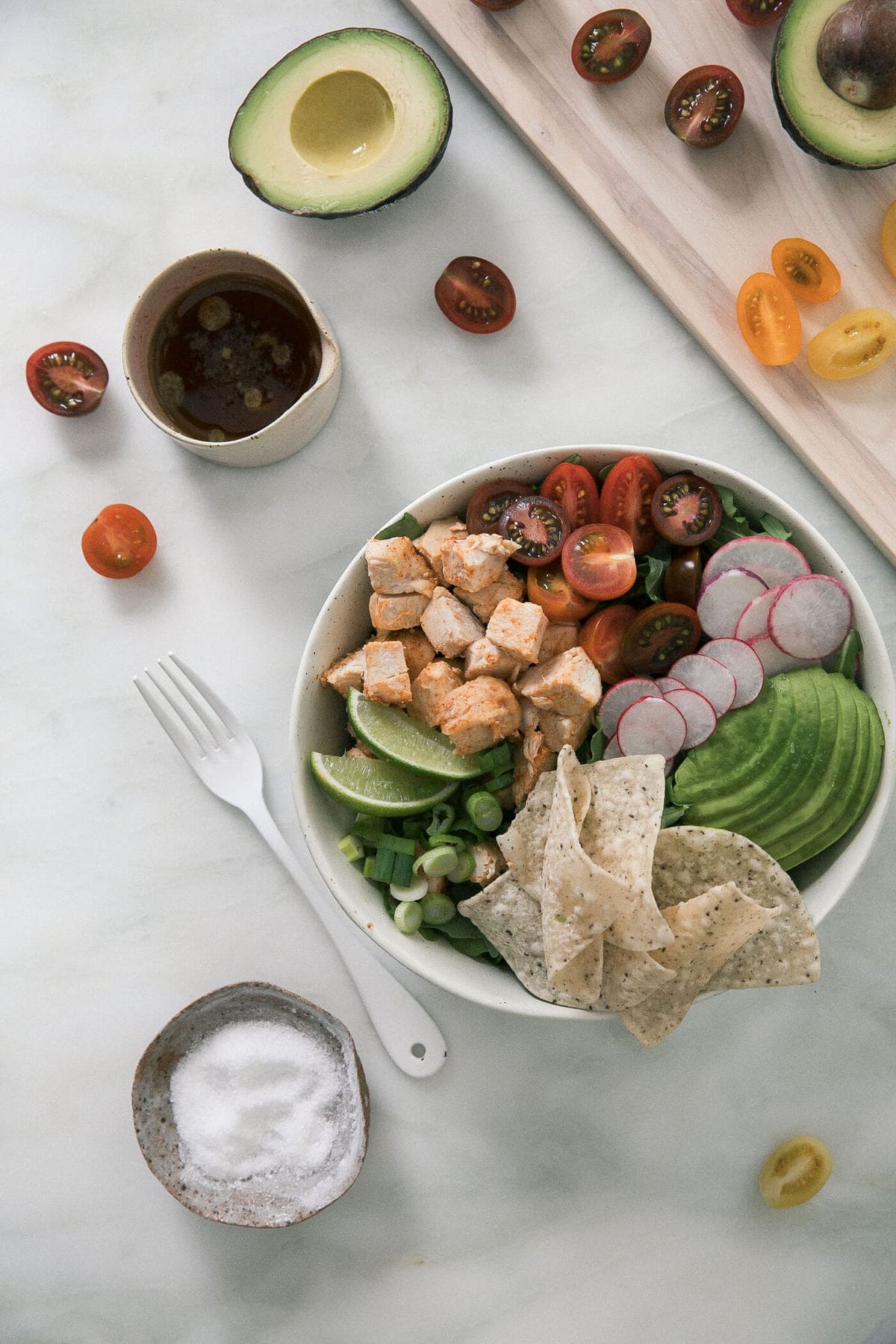 2. Romaine, parmesan chips, avocado, green onions, cucumbers with a vegan caesar dressing.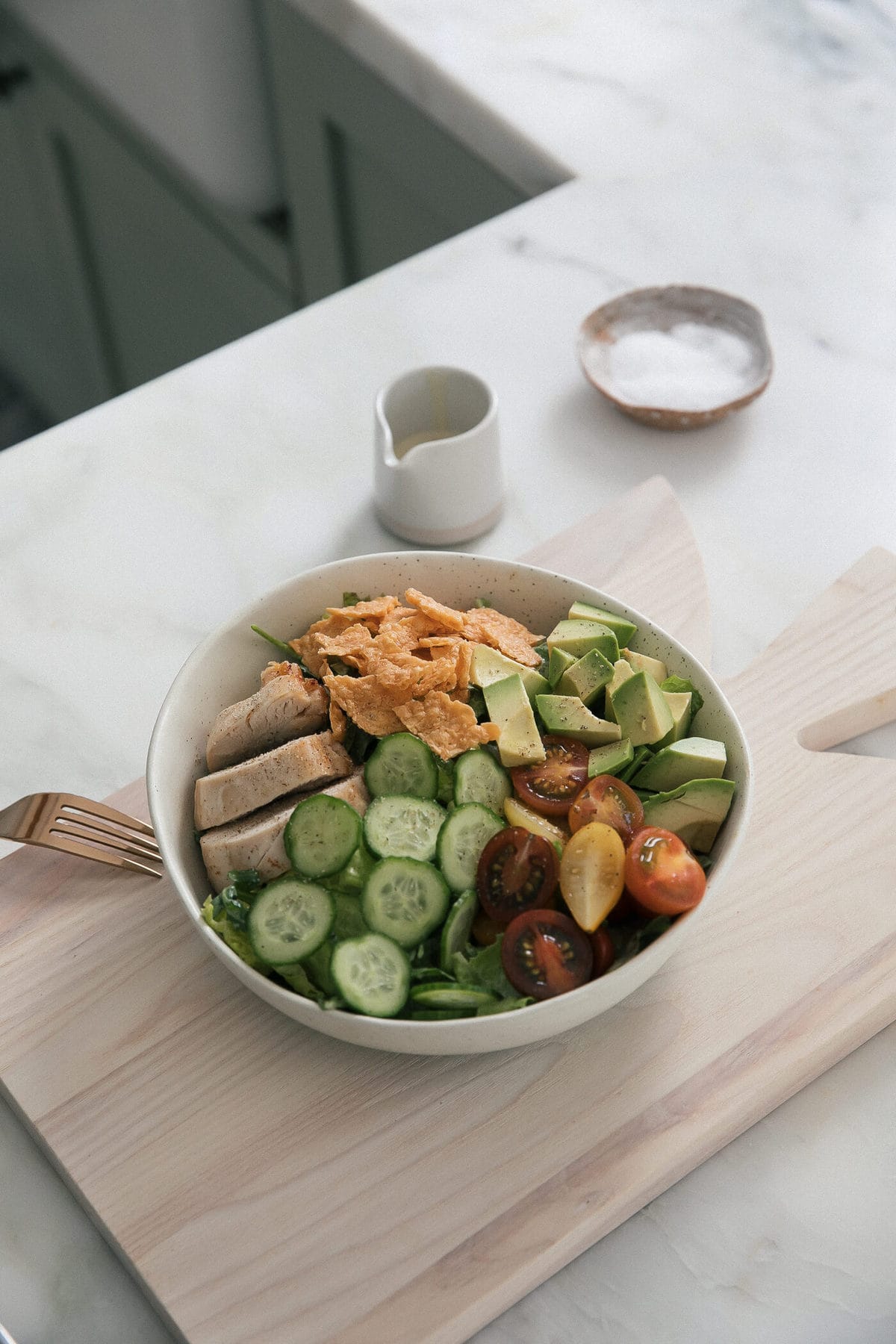 3. Arugula + romaine, radishes, Italian parsley, tomatoes with pan-seared salmon.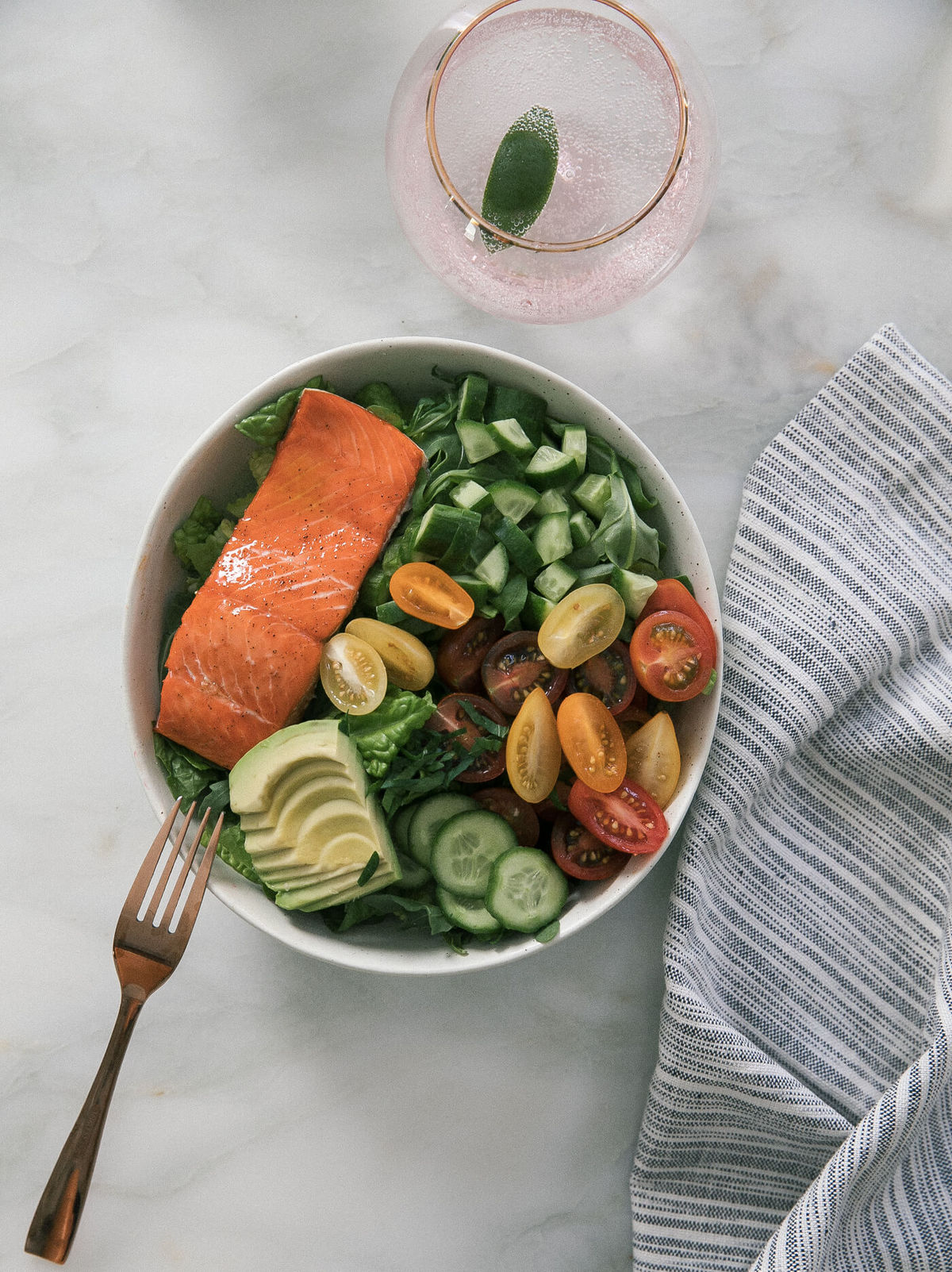 4. Kale + romaine, dollop of hummus, diced red onion, tomatoes, avocado, cucumbers, feta with a hard boiled egg.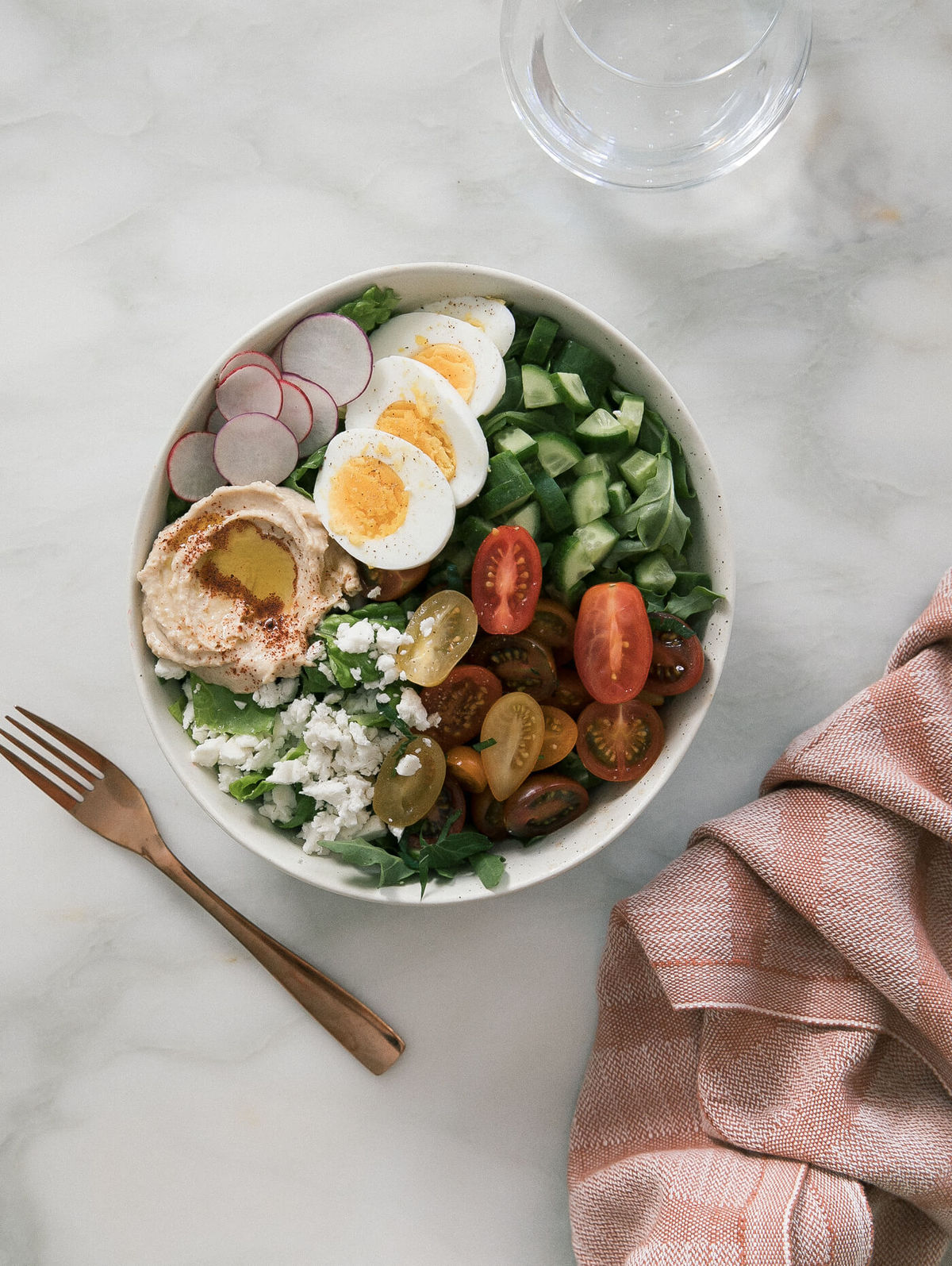 5. Romaine lettuce, strawberries, feta chese, walnuts, diced green onions, chicken with a balsamic vinaigrette.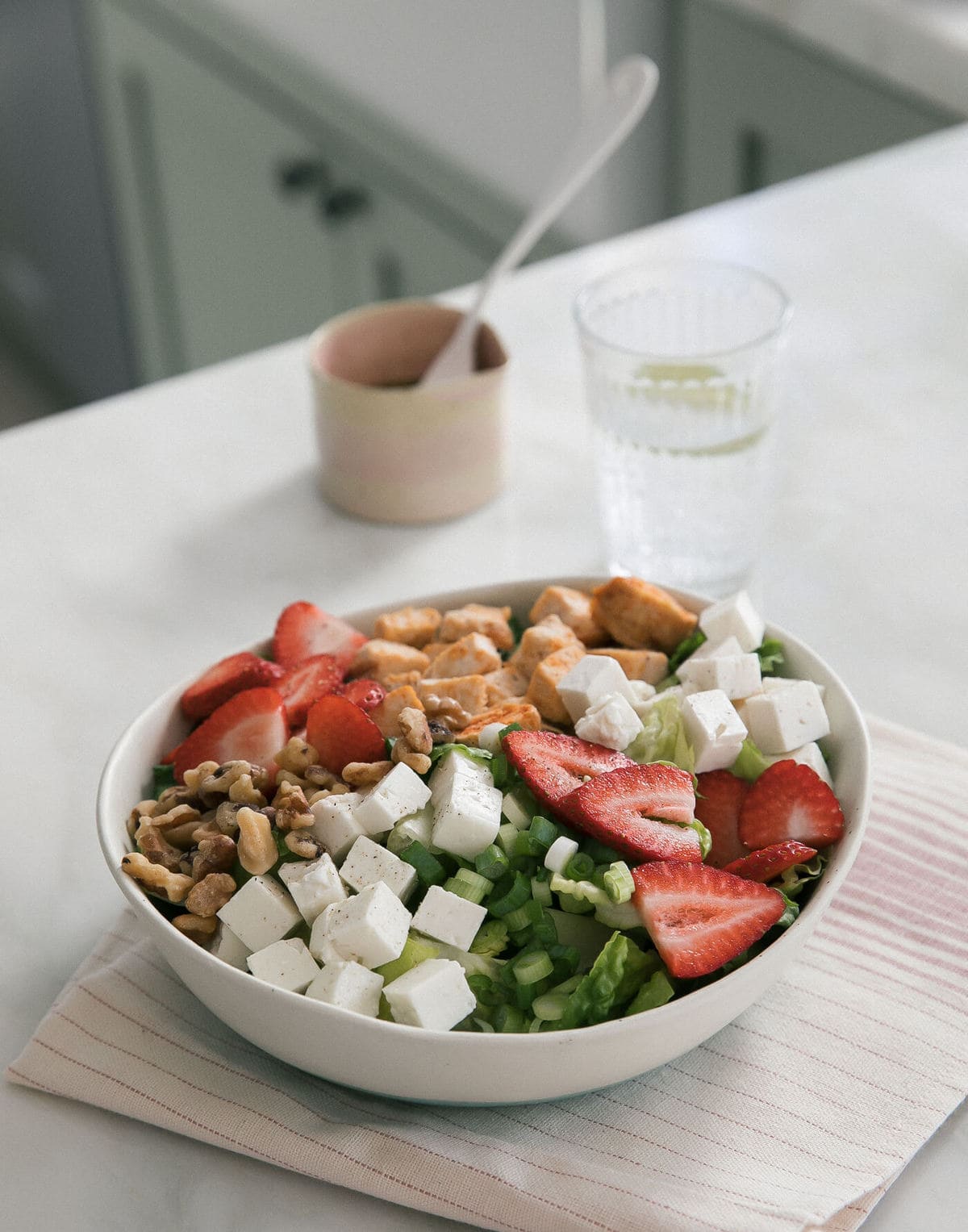 6. Arugula + kale, roasted tofu (mixed with some amino acids teriyaki sauce), sesame seeds, sliced radishes, raw broccoli, green onions with lots of sesame seeds.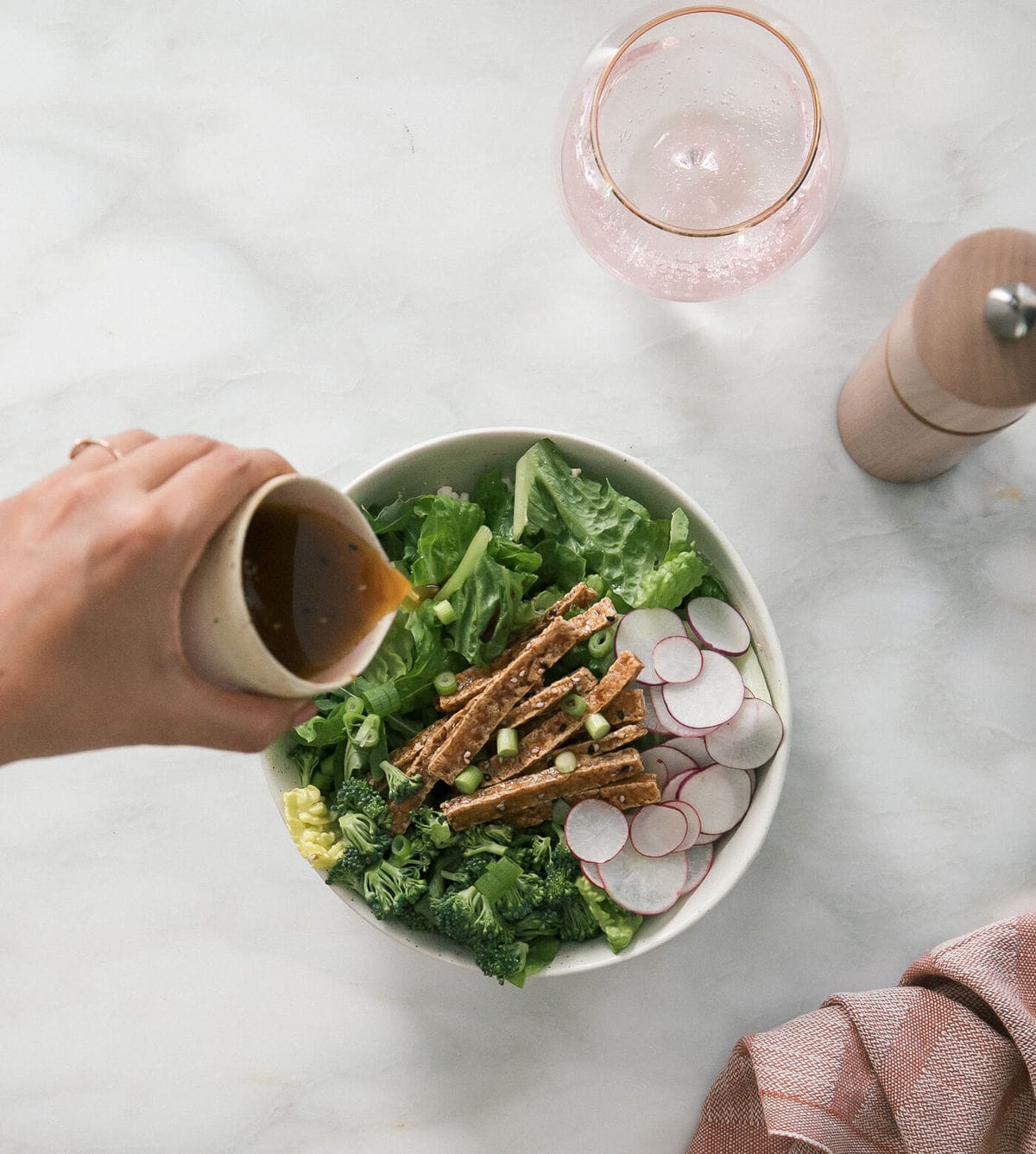 7. Spicy sautéed shrimp (I used a mix of cumin, paprika and chipotle chili powder), crushed up chips, cotija, avocado.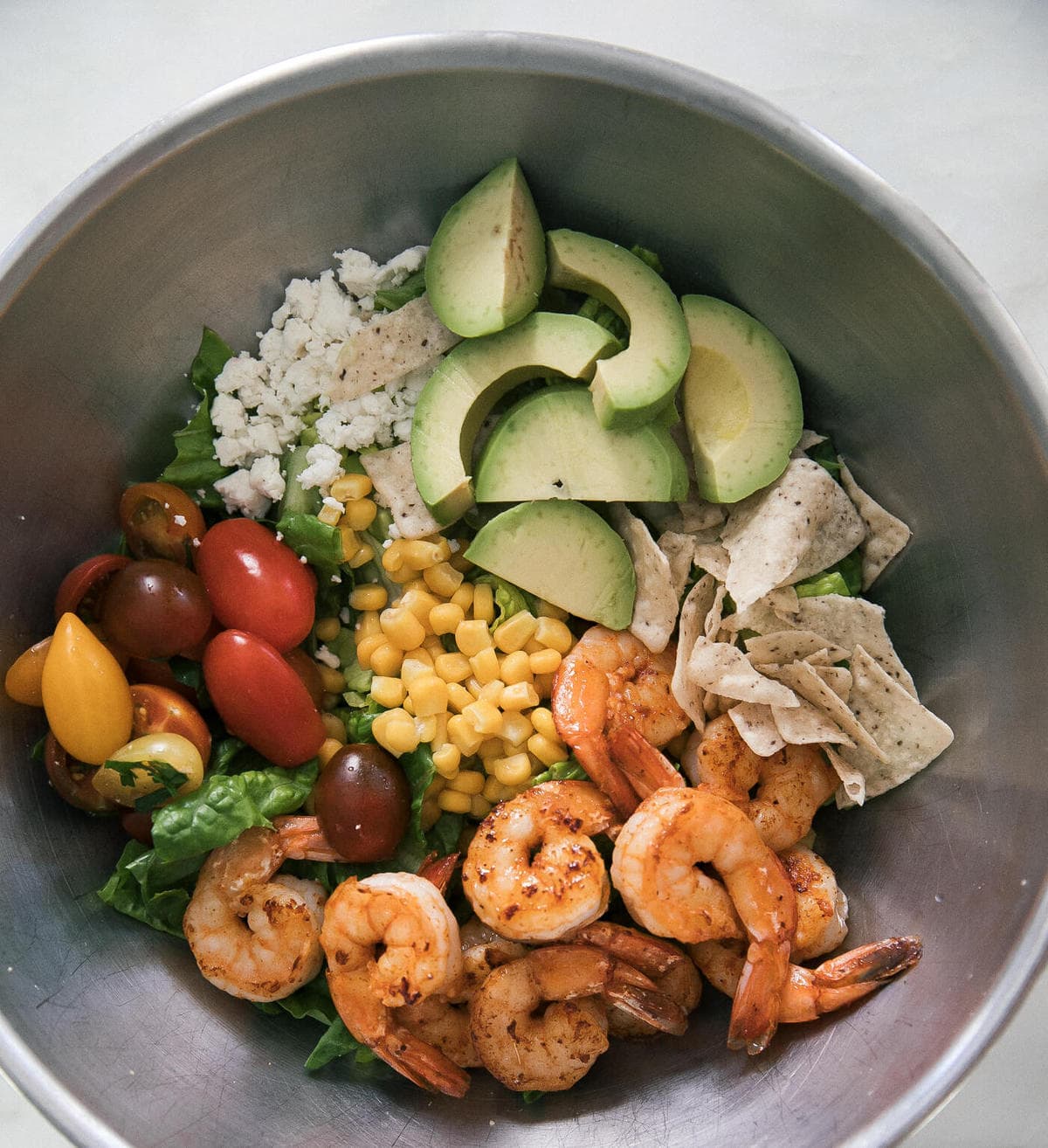 It's like making a personal salad bar and making tons of different options. It makes it 100% doable to eat healthier more often and it saves a ton of time. I think each salad took me about 10 minutes to assemble, some shorter.
My favorite of all of them is still the chicken caesar salad with the avocado and parmesan chips. I can be a classic girl a lot of the times and that one has my heart.
I know you all are gonna ask for dressing so here's the deal/my stance on dressings:
I'll buy more complicated dressings like vegan ranch or vegan caesars. But I usually make all vinaigrettes because they're so simple. I don't remake them because I think they taste better made super fresh. I also love just a simple salad dressing of lemon juice, olive oil, salt, pepper and crushed red pepper. That is my favorite salad dressing, I eat it all the time and it takes literally zero time/effort.

(Thanks to Rubbermaid Freshworks for sponsoring this post. Thanks for the supporting the sponsors that keep A Cozy Kitchen cozy.)