A collection of recipes broken up into the respective pantry staple they utilize. Recipes that use pantry staples are major right now; I'll admit, I don't always have a stocked pantry. But these recipes use everything from canned beans, canned pumpkin to pasta and cornmeal.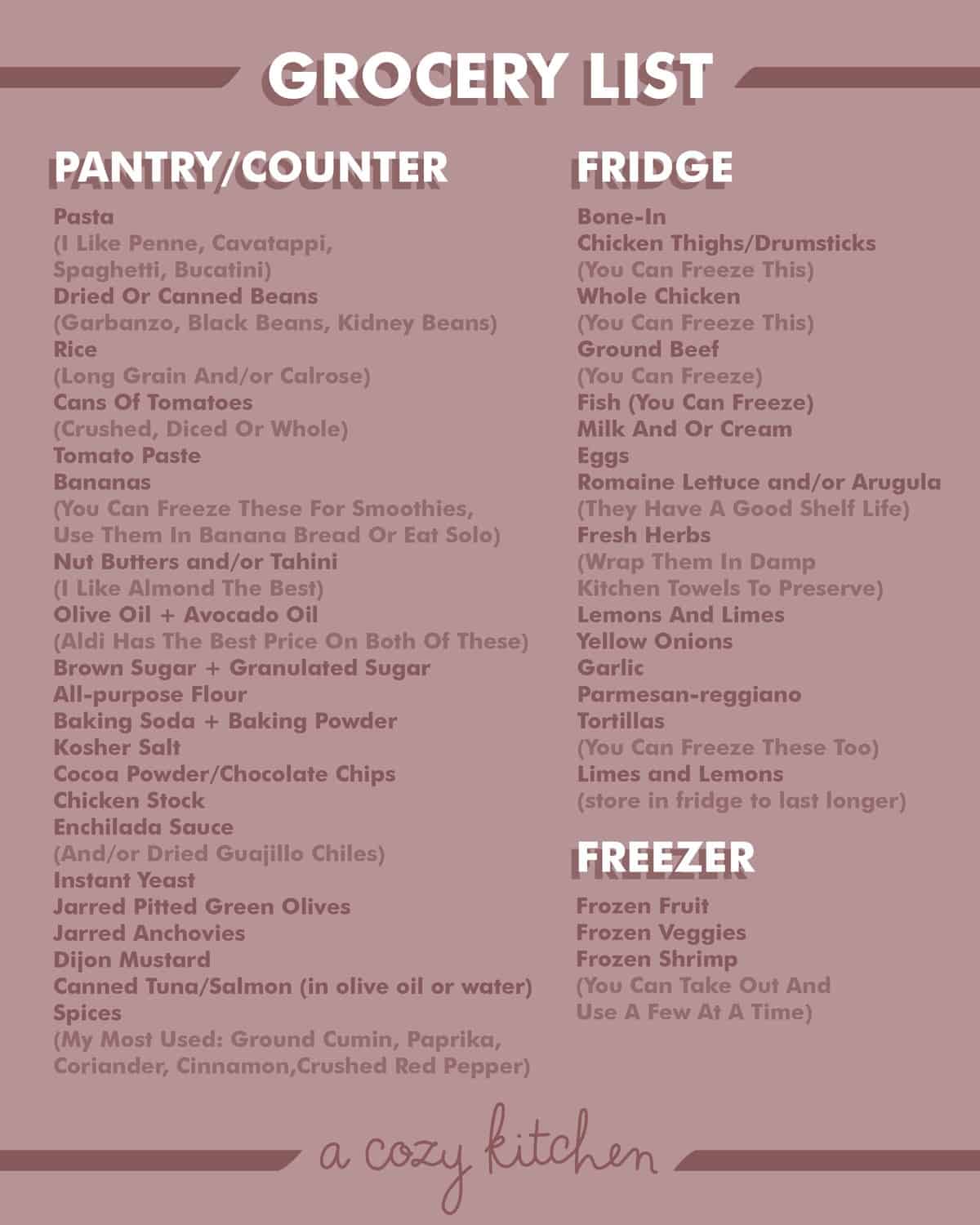 BEANS
Cuban Black Bean Soup – 1 pound of black beans and a base of sofrito and you're on your way to a delicious black bean soup.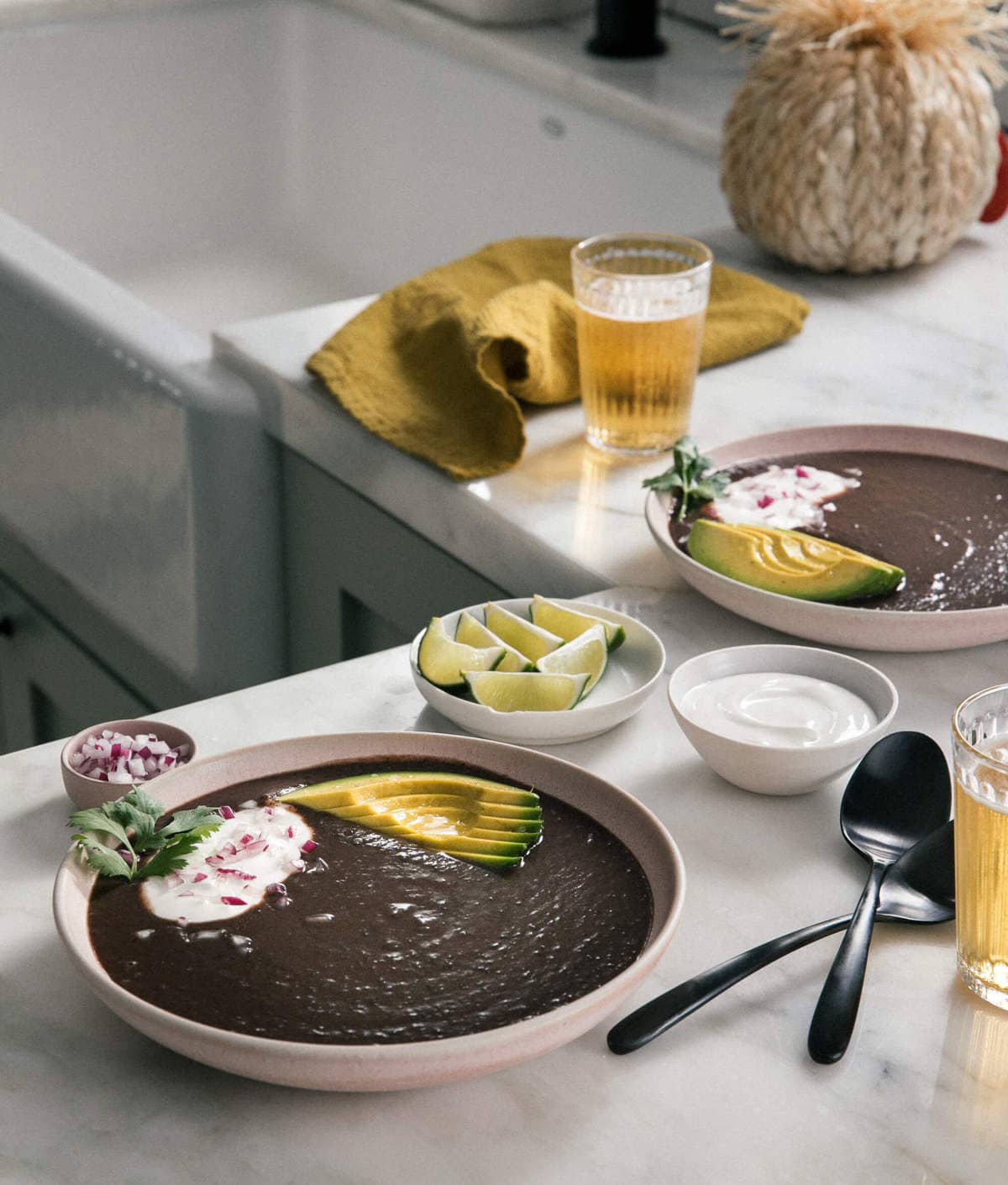 Vegetarian Sweet Potato Enchiladas – I might try and learn how to make flour tortillas so that I can make these enchiladas—yum!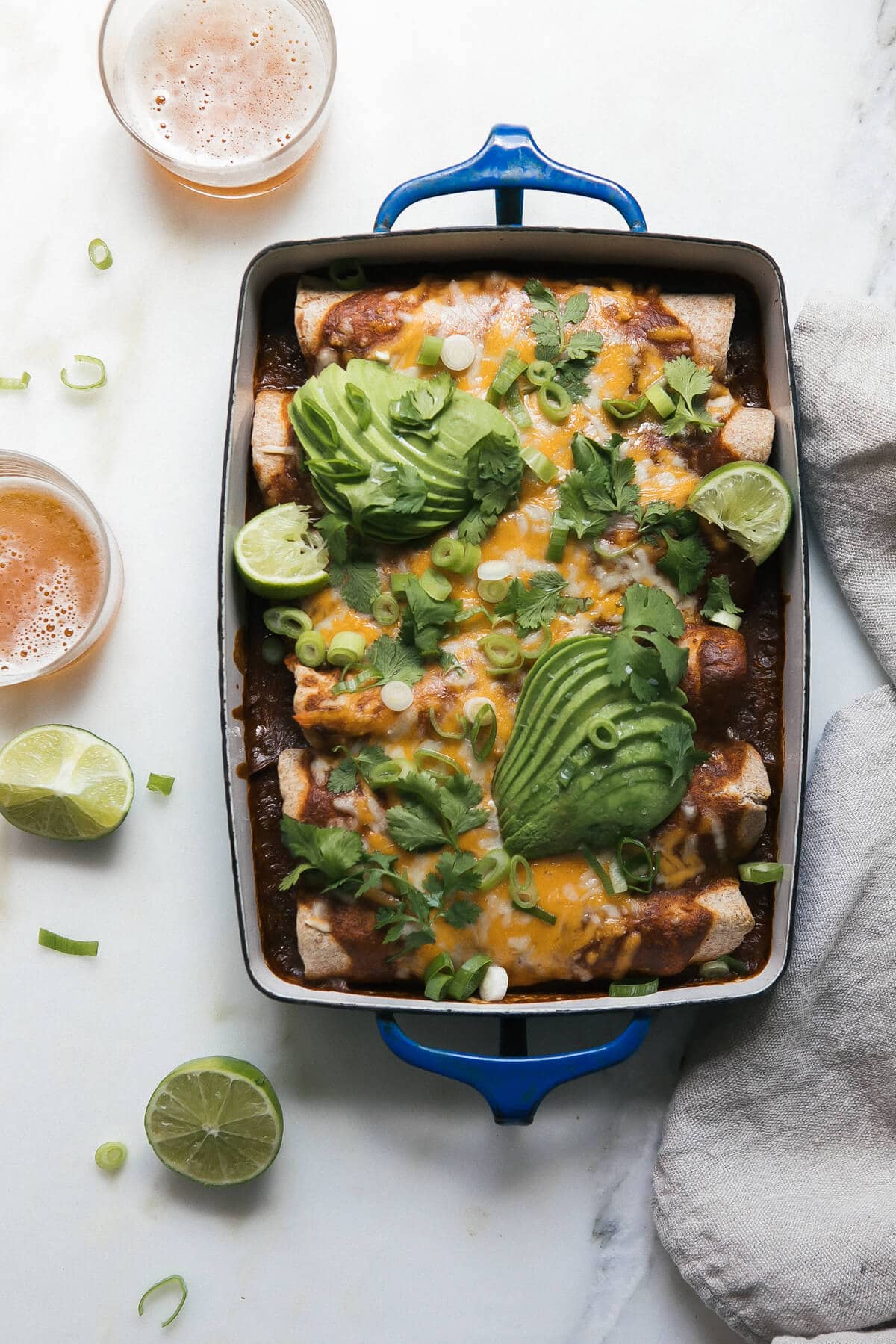 Instant Pot Vegan Chili – This recipe is great because it utilizes those cans of beans you probably have hanging around. You can cook them all in no time in the Instant Pot or on the stove. You don't even miss the meat with this recipe!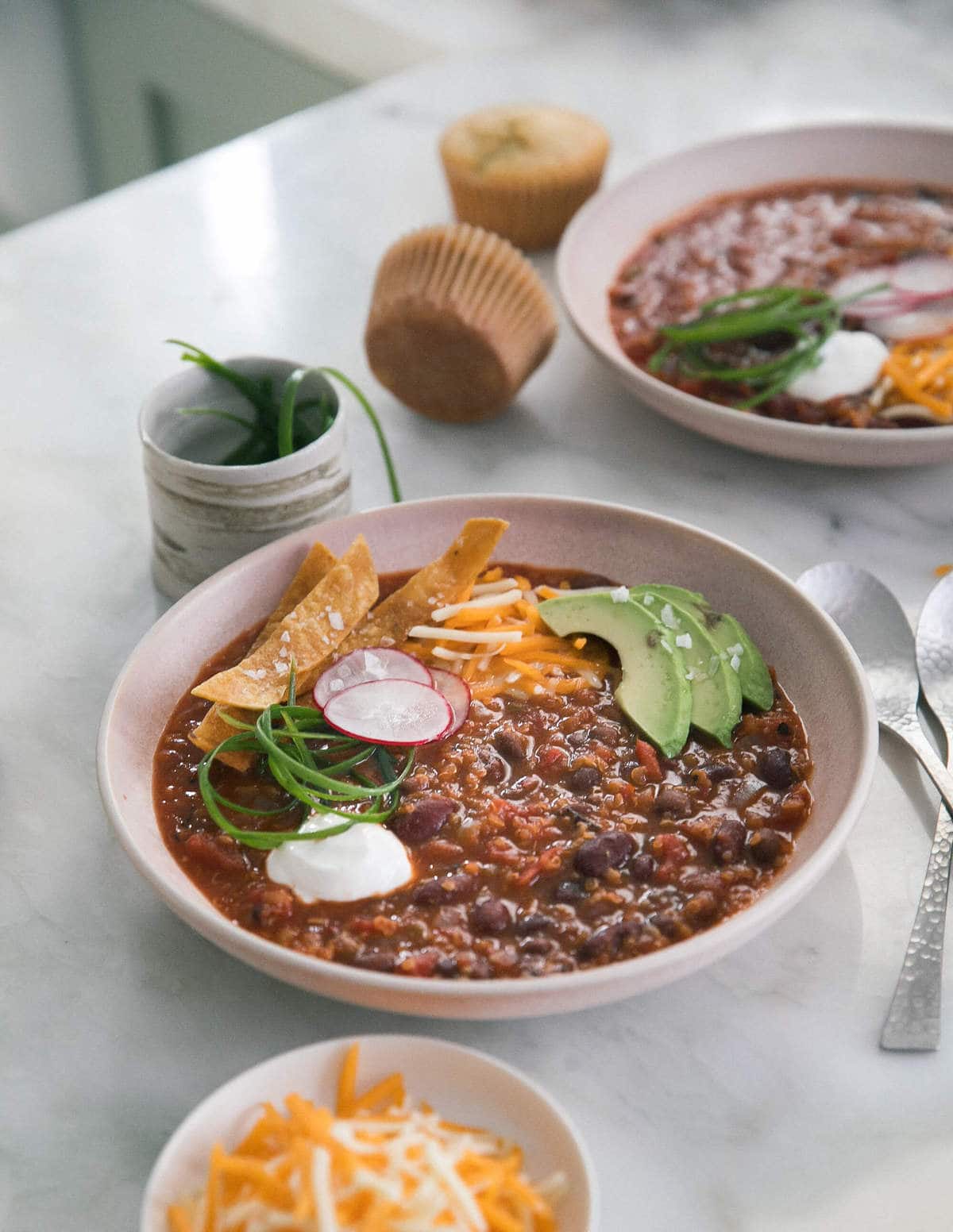 Ribollita – This Tuscan Ribollita is my favorite. Beans in a brothy tomato sauce, topped with crispy bread and finely minced kale. So good.
CANNED PUMPKIN
Sesame Pumpkin Chocolate Cake – Grab that random can of pumpkin you might have hanging in the back of your cupboards and put it in this delicious quick bread.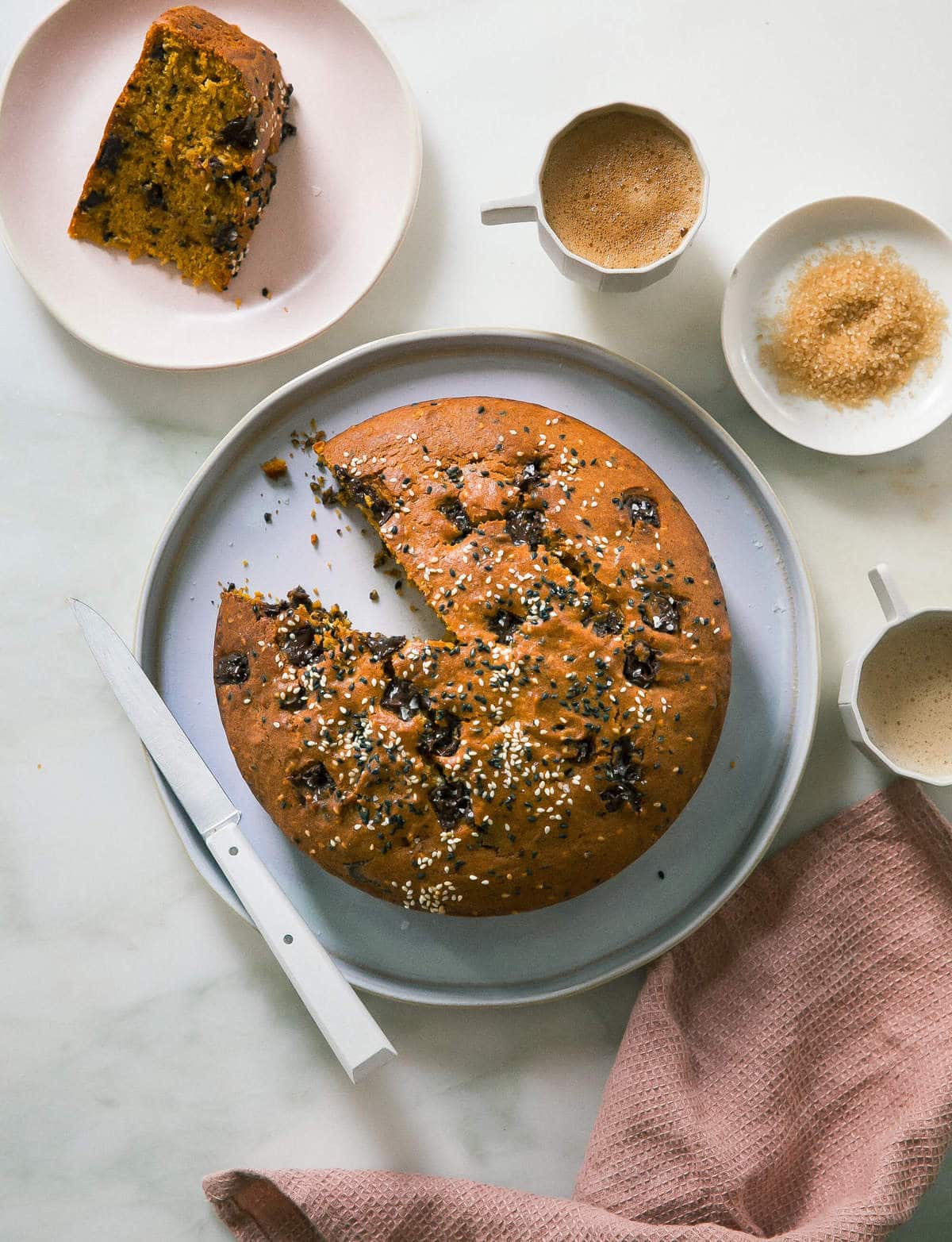 Best Pumpkin Chili – Again, for that random can of pumpkin you have in the back of your cupboard. It's a hearty chili because it's still chilly and cold.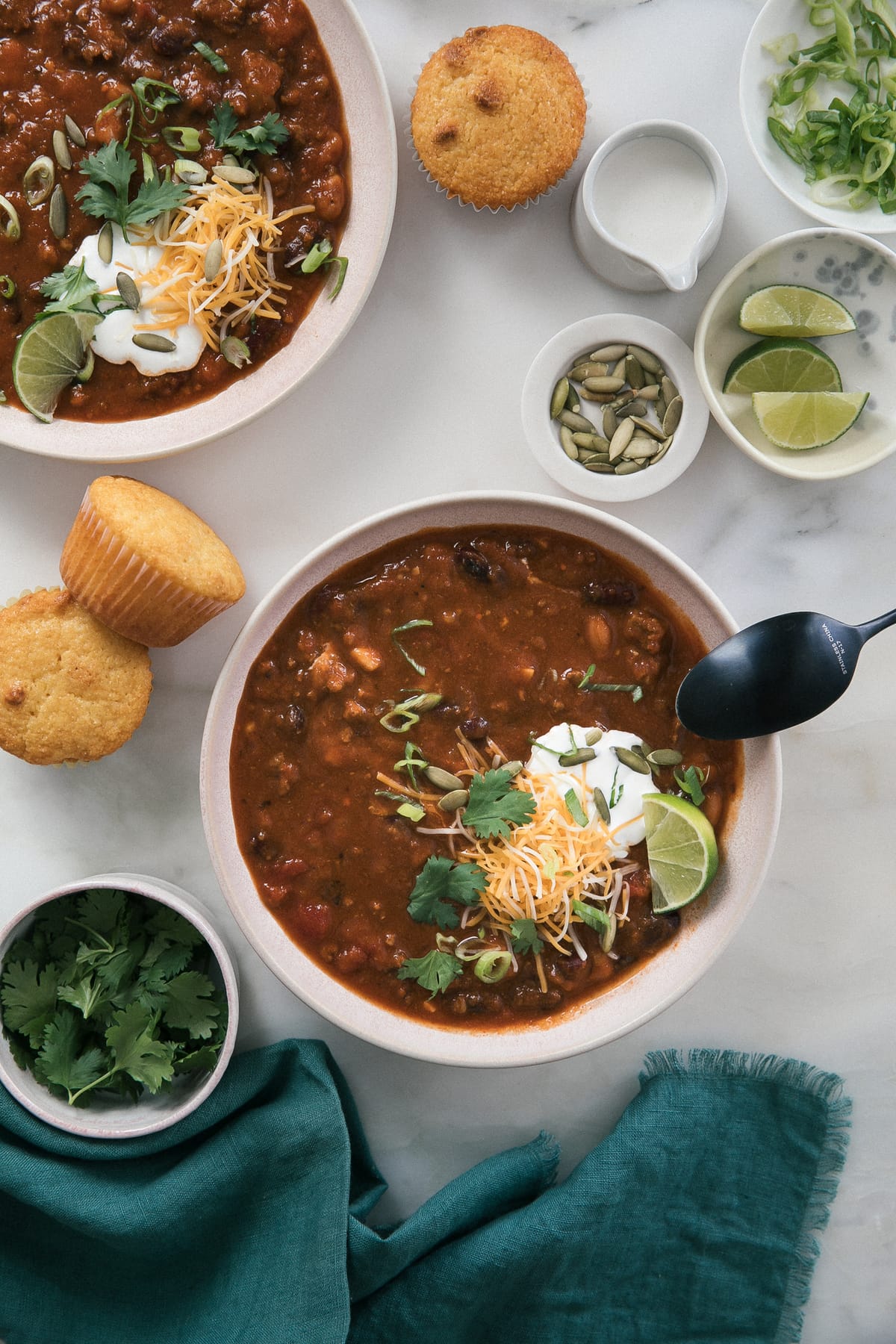 Pumpkin Macaroni and Cheese – Throw some pumpkin in this mac n cheese for a good time!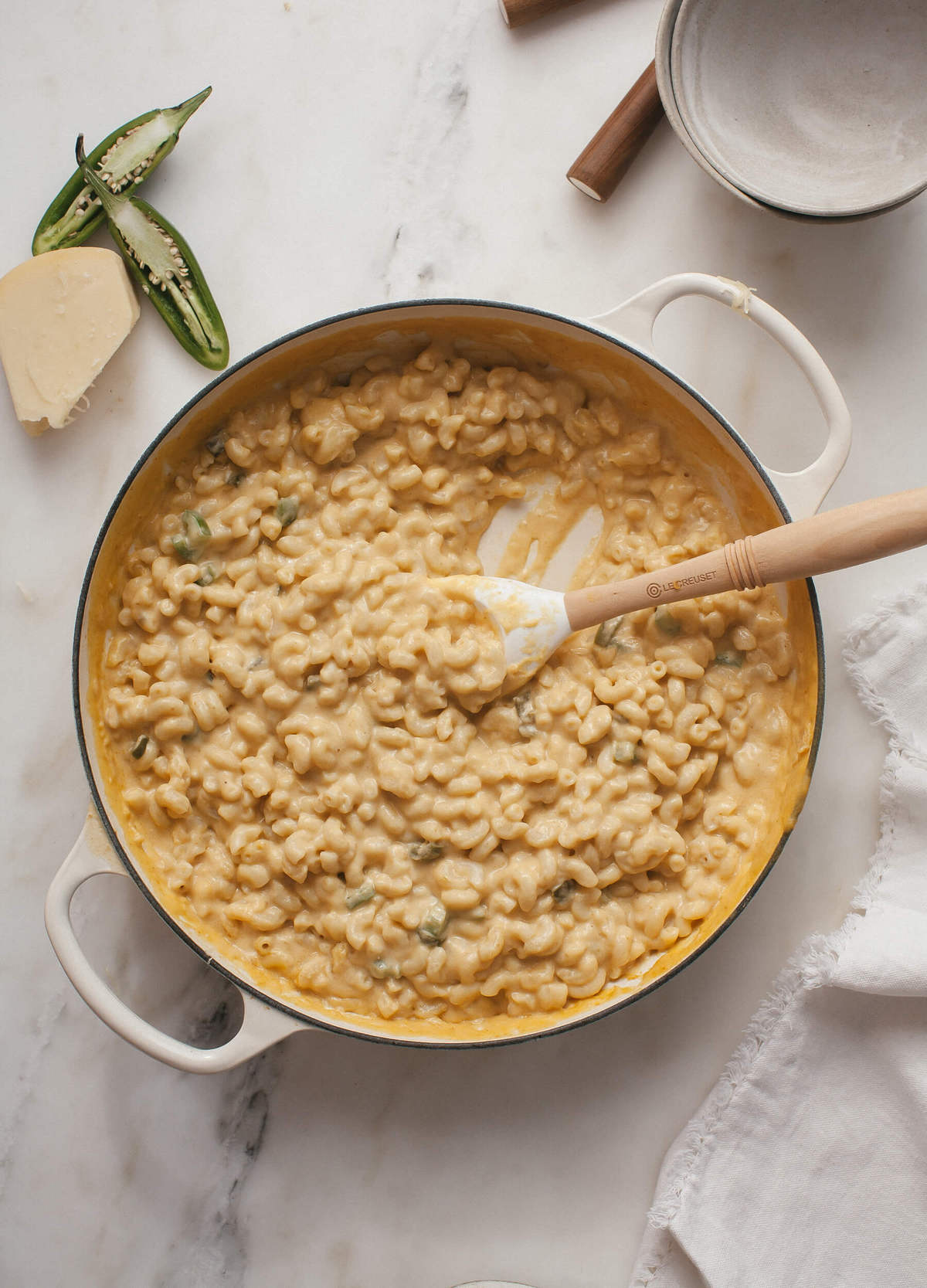 Pumpkin Tahini Loaf – Tahini and pumpkin in a lil' loaf that'll make your whole day better.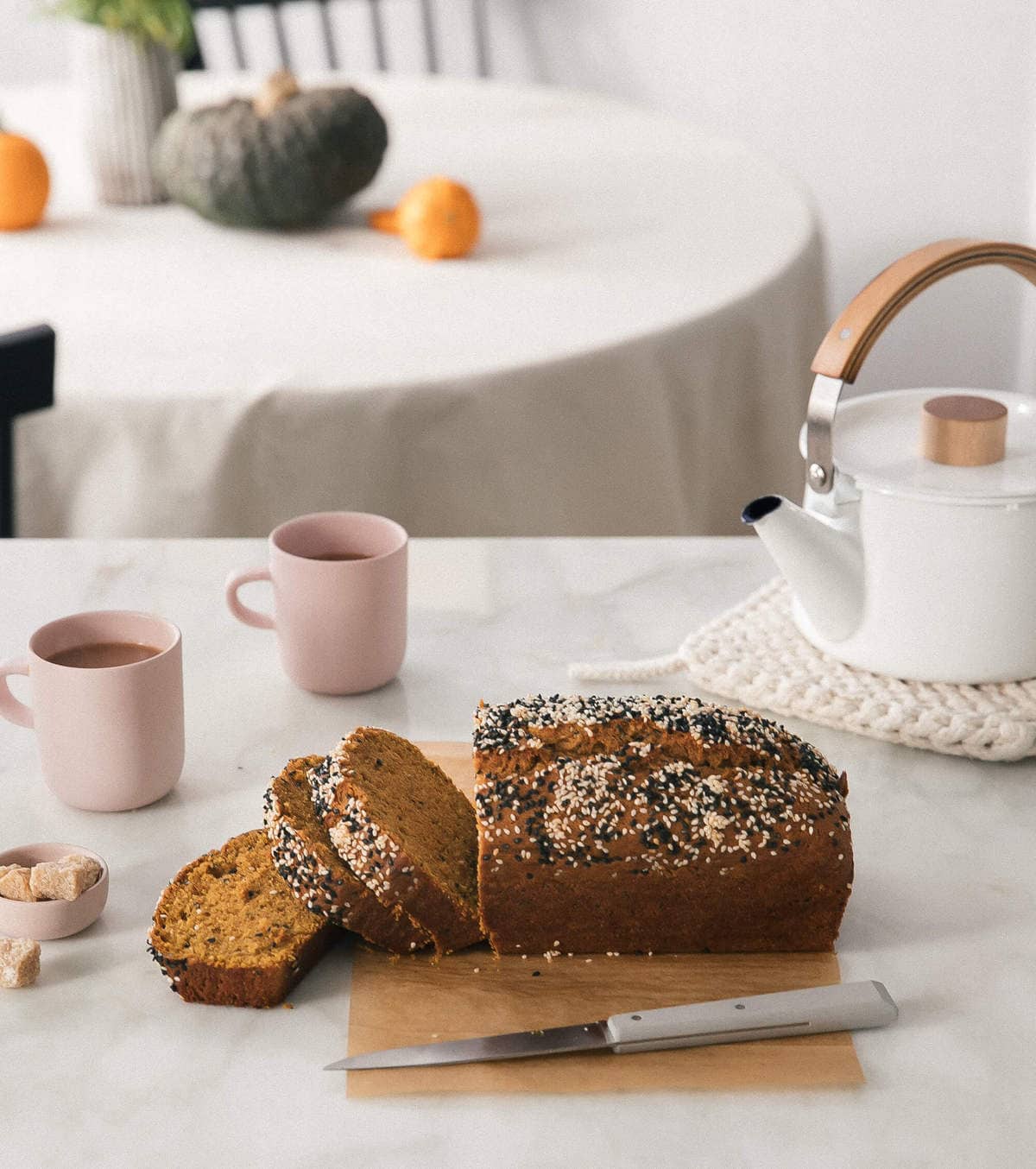 DRIED PASTA
Soba Noodle Bowl with Tahini Dressing – I love having dried soba noodles in my pantry. I can saute some veggies, whisk together a tahini dressing and a light and healthy-ish lunch or dinner is near.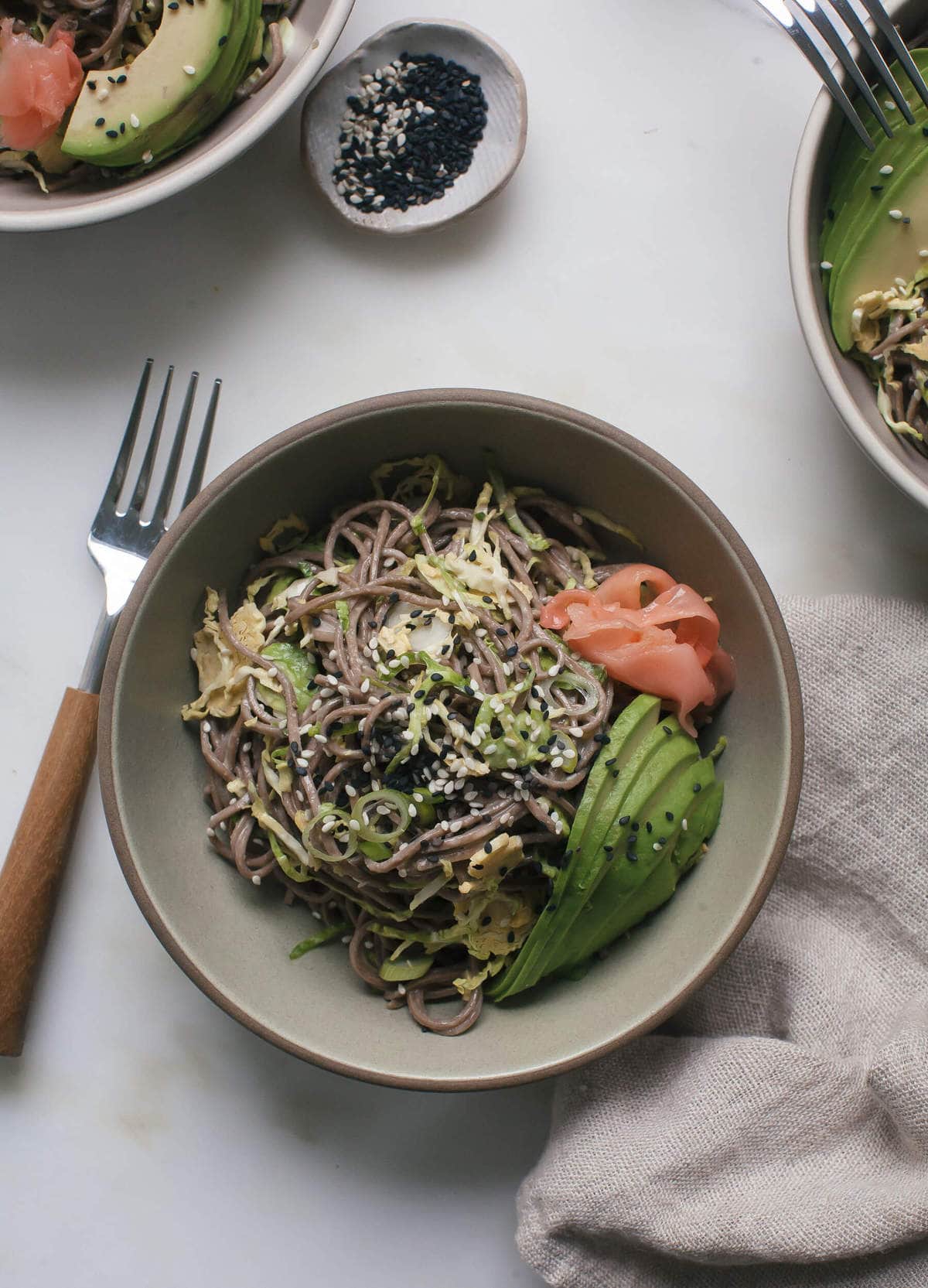 Spaghetti and Meatballs – The BEST meatballs – so fluffy and light. I like these meatballs because they're roasted in the oven (very hands off) and the spaghetti is just *CHEFS KISS*.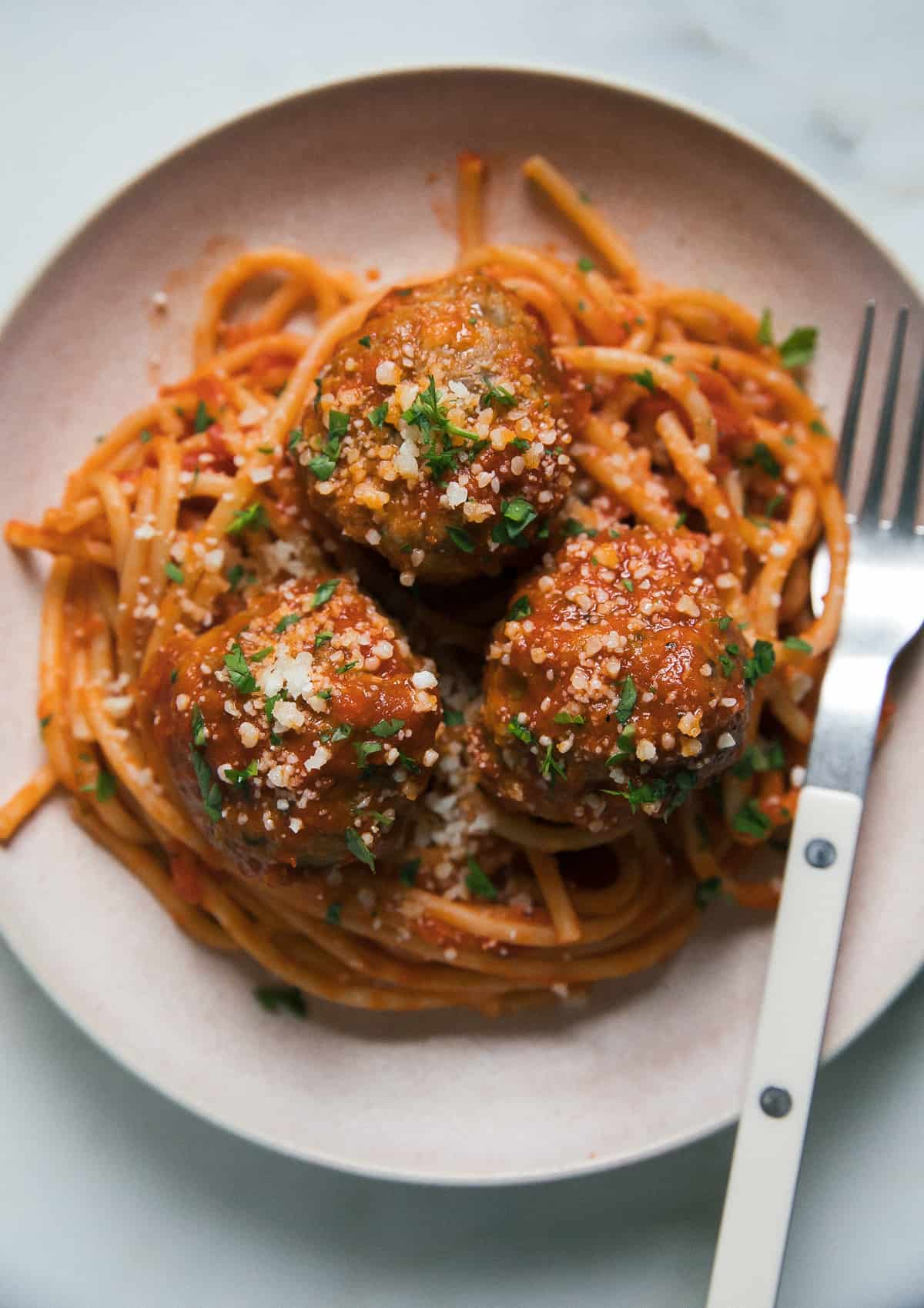 Mushroom Sambal Noodles – Sambal (a fridge staple) and pasta meet with mushrooms to make so much deliciousness.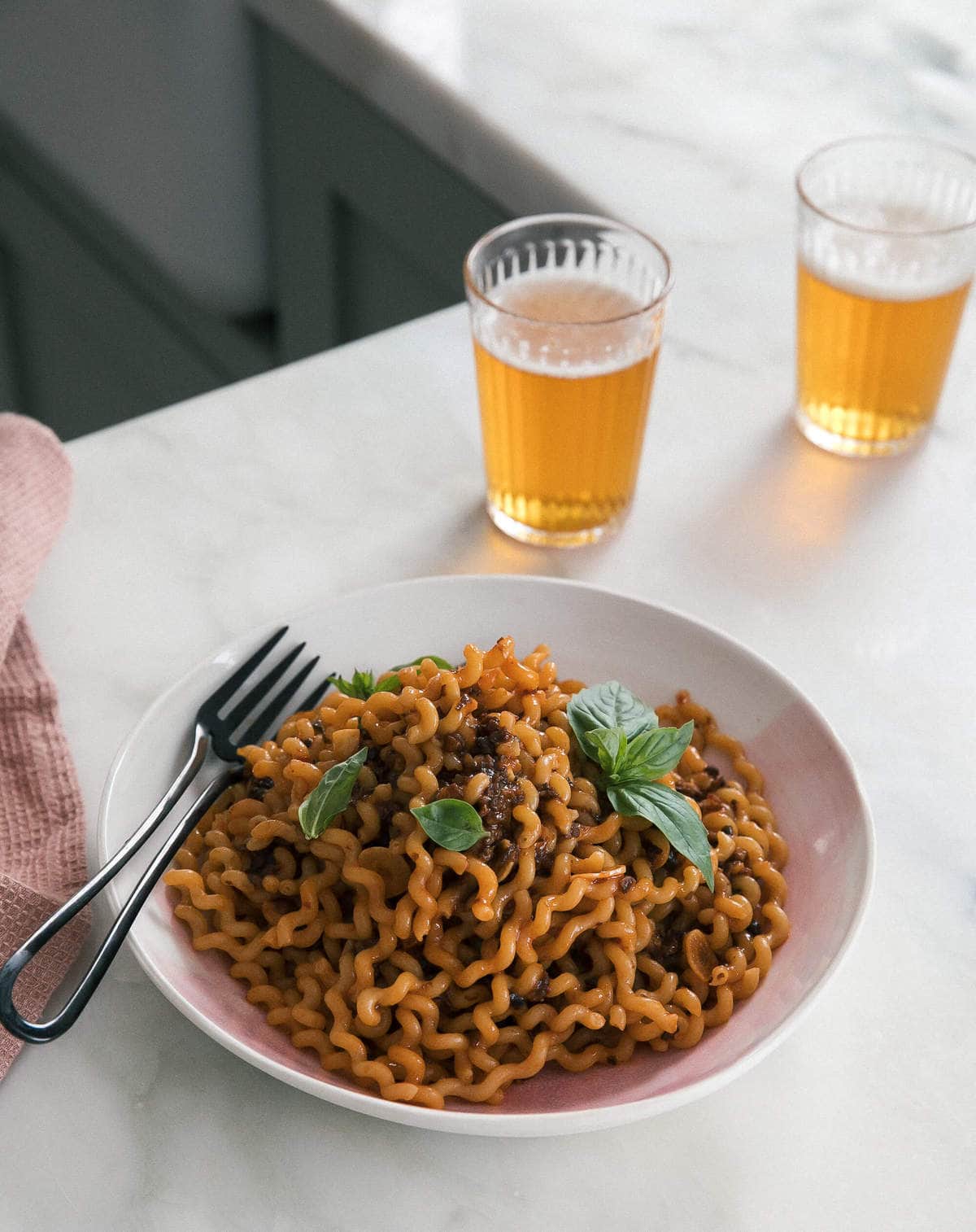 Cacio e Pepe Macaroni and Cheese – Black pepper and pasta make something glorious. And cheese; you'll need a little cheese.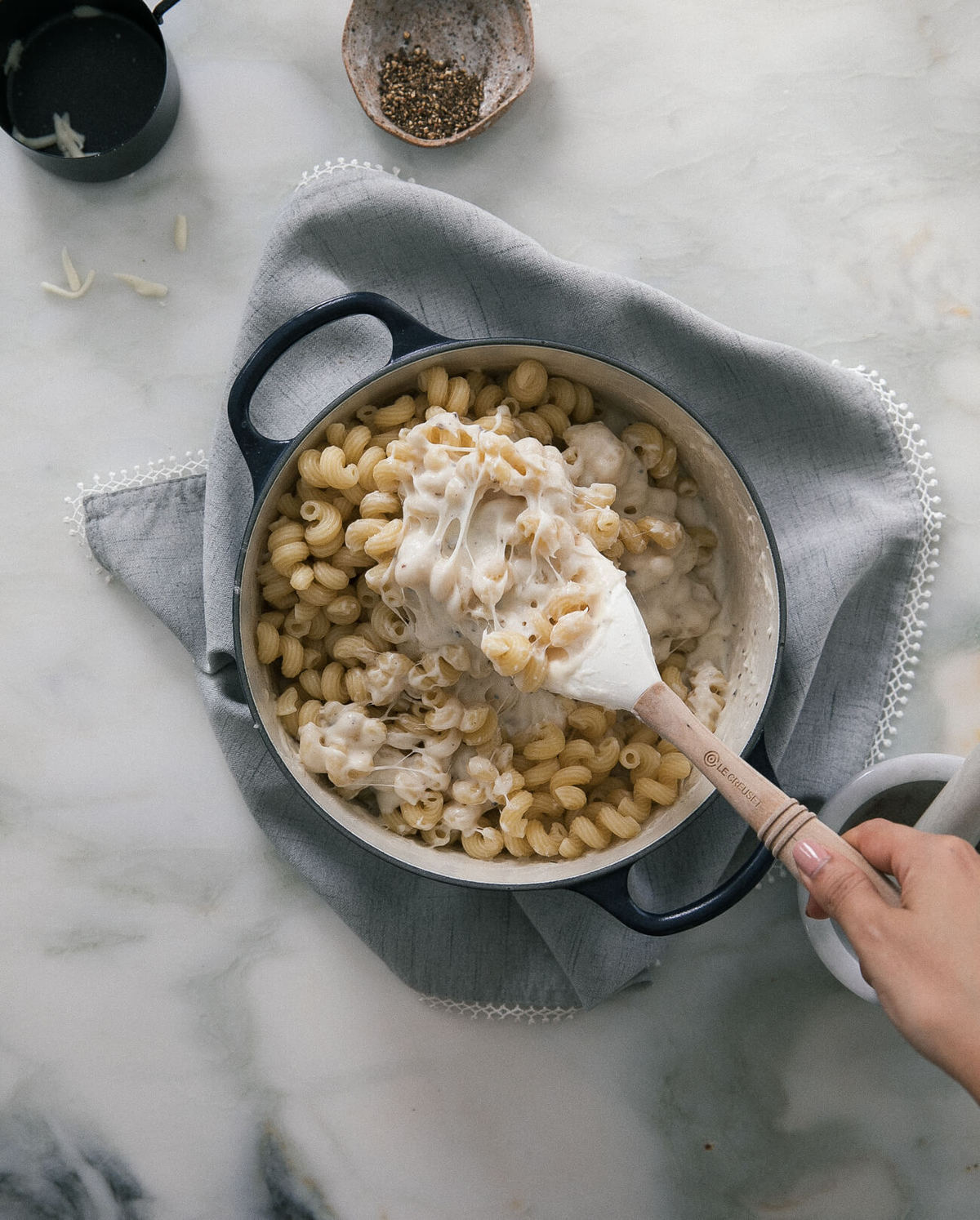 Vegan Macaroni and Cheese – I've been eating a lot of vegetables this week because my body has been calling for veggies and nutrients. This is a good dish to add kale to.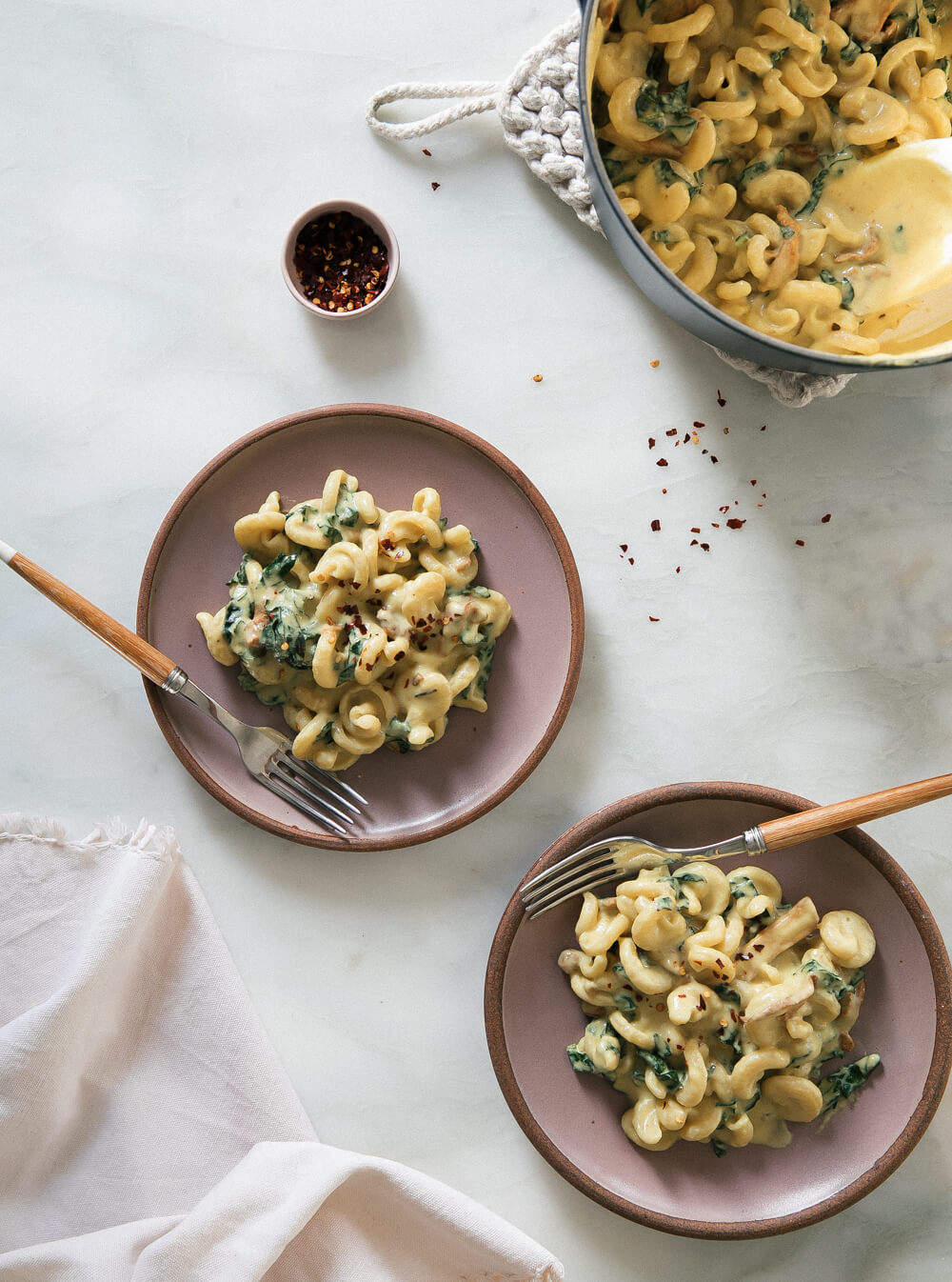 RICE
Coffee Horchata – I'm going to make this to have in the fridge all week long. Cold brew meets horchata.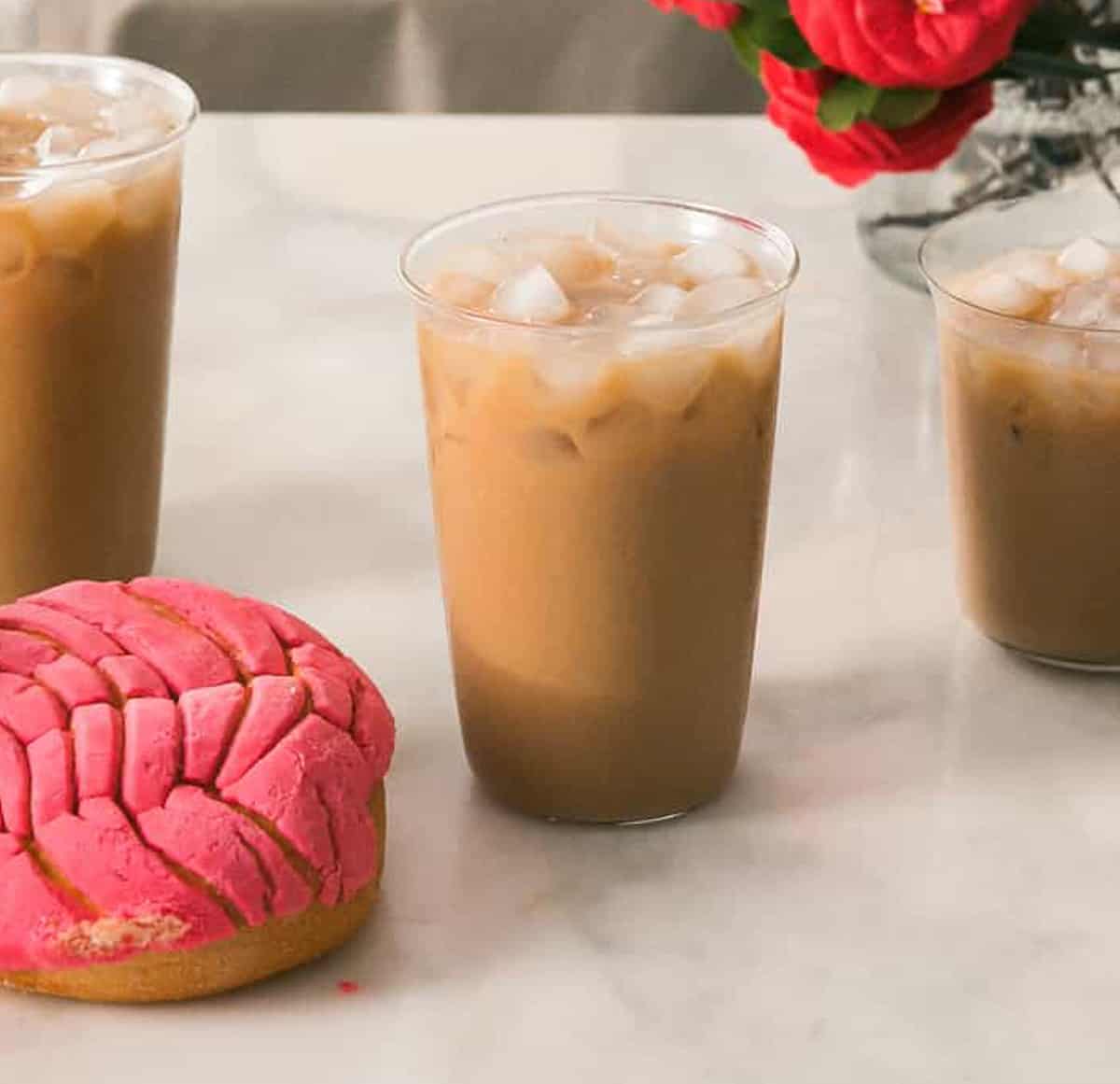 Arroz con Pollo – This arroz con pollo has been a huge hit with so many of you! YAY! Rice is a pantry staple that's perfection.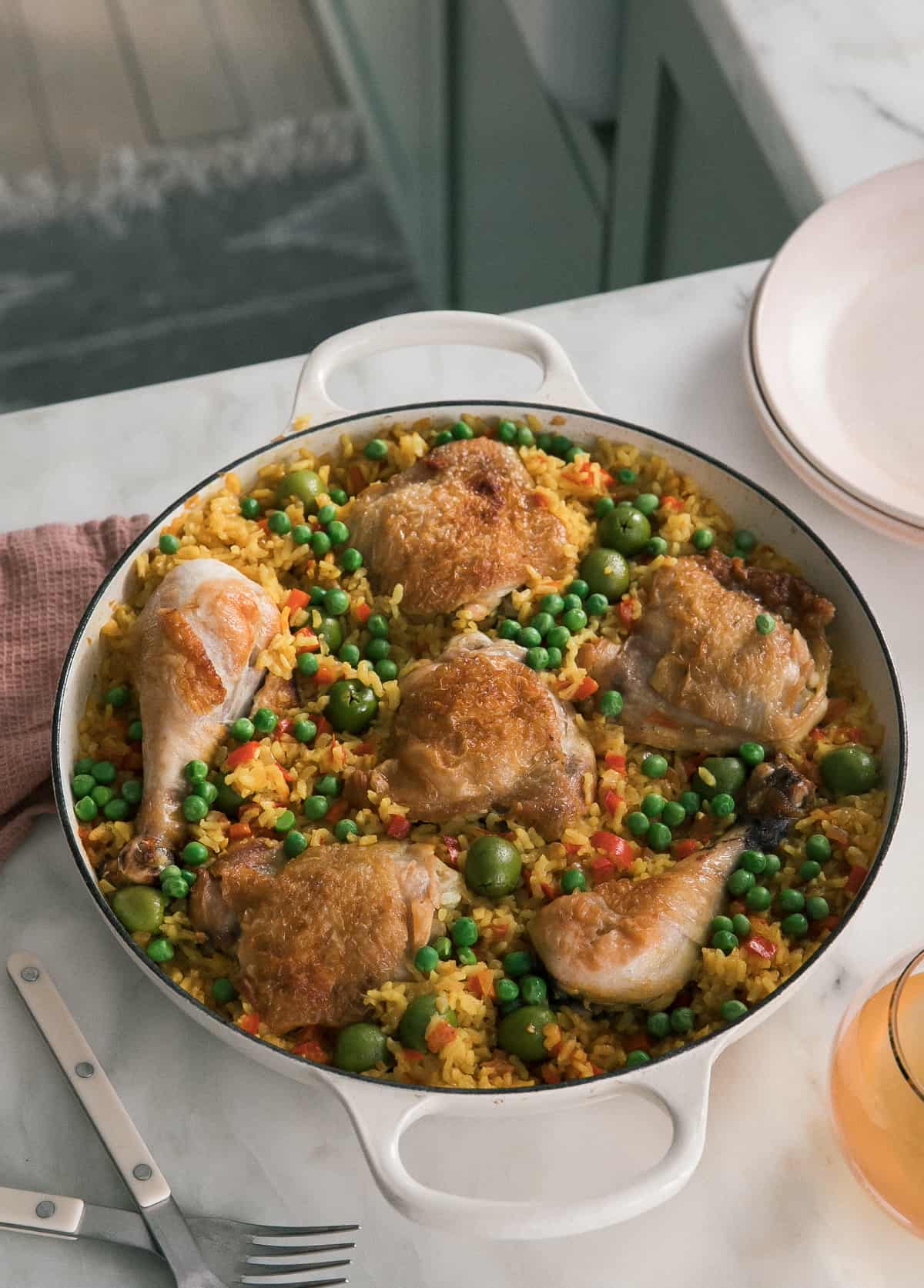 Green Arroz con Pollo – Peruvian vibe arroz con pollo. The green color comes from a cilantro broth that is blended first and then added to the rice mixture. Top it with salsa criolla for deliciousness.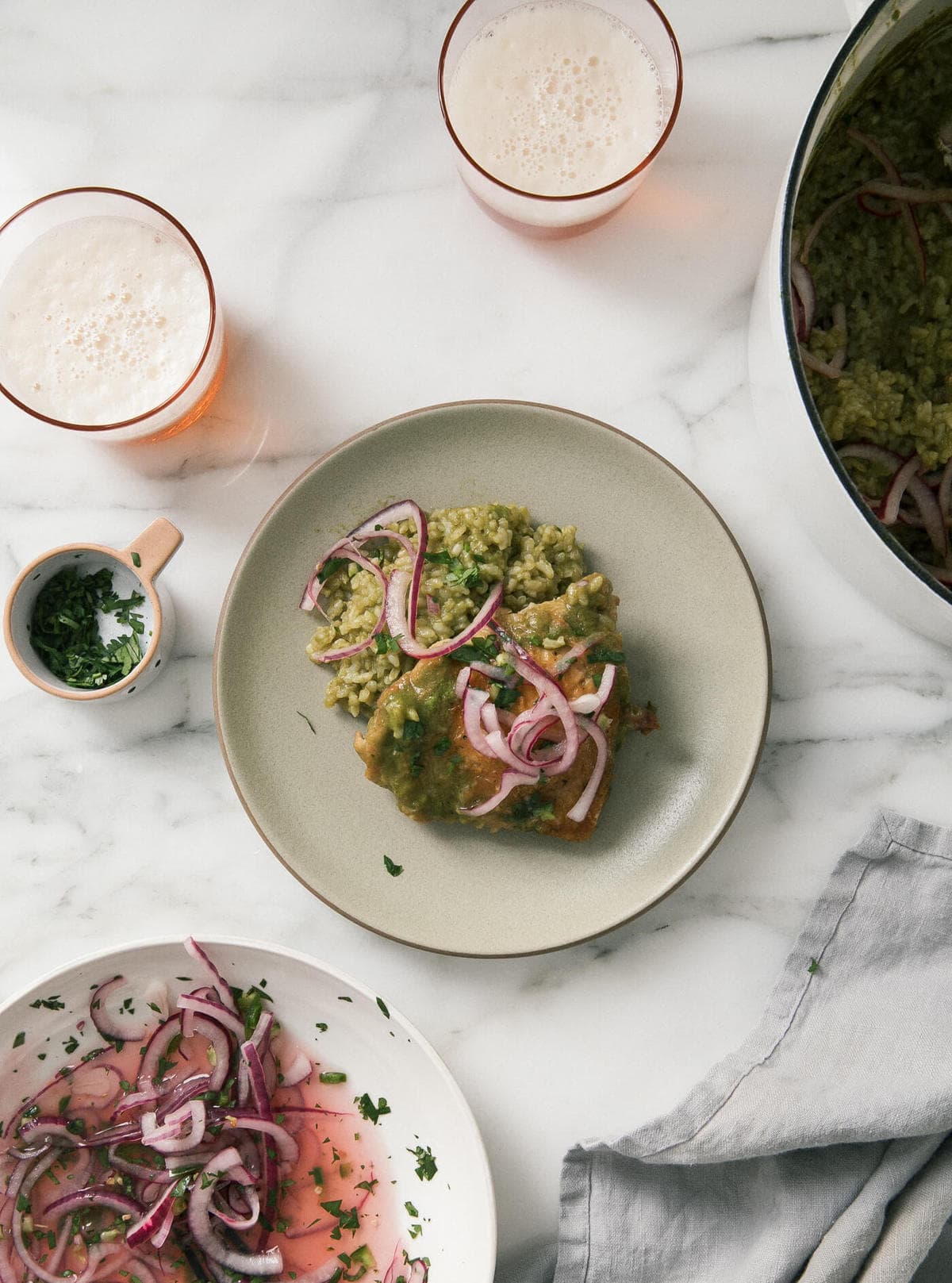 Horchata – Dairy-free, vegan horchata. If you want it a little more rich, add a can of evaporated milk.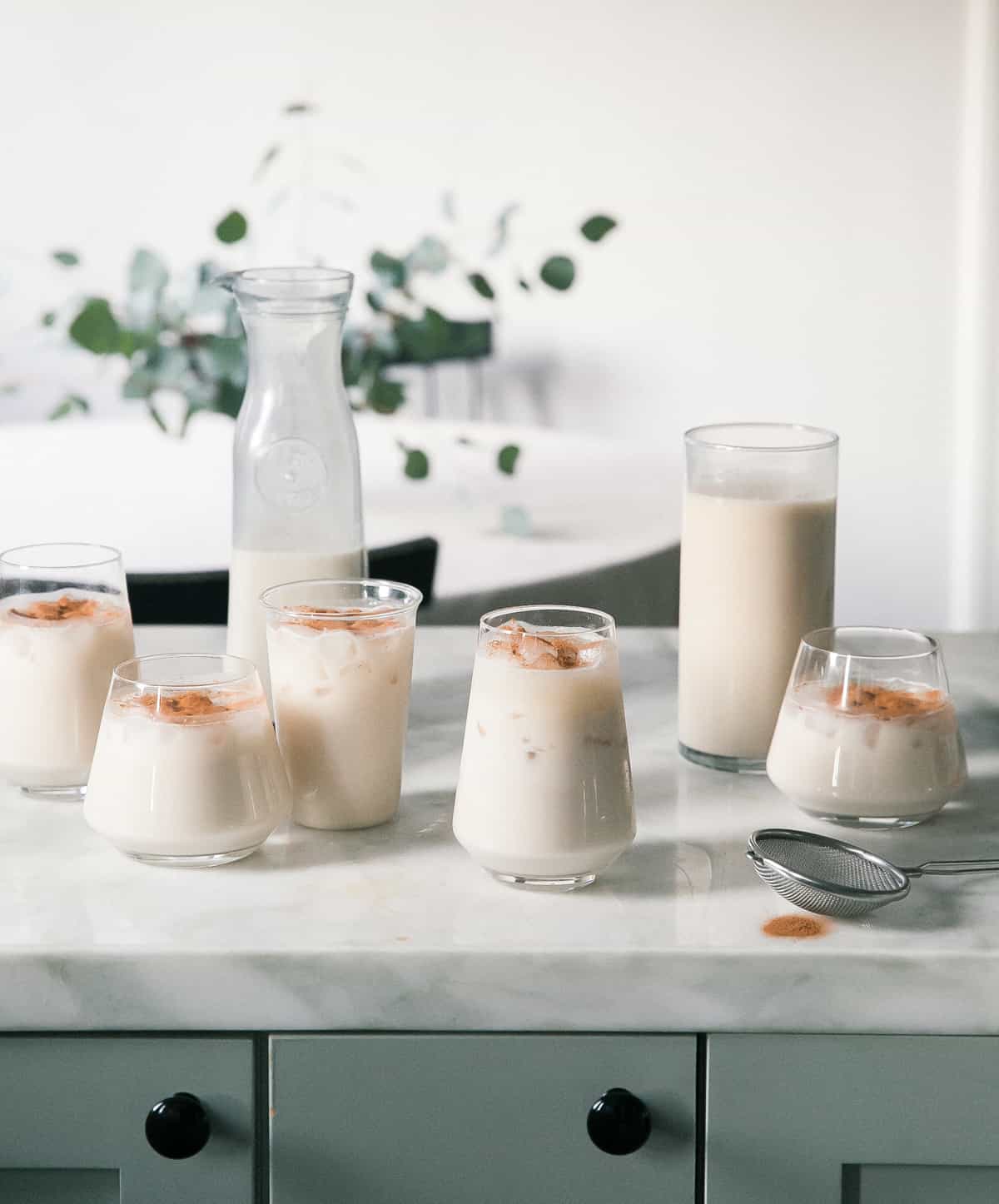 Aguadito de Pollo – My favorite childhood soup that my mom used to make me when I was feeling under the weather. It's the best.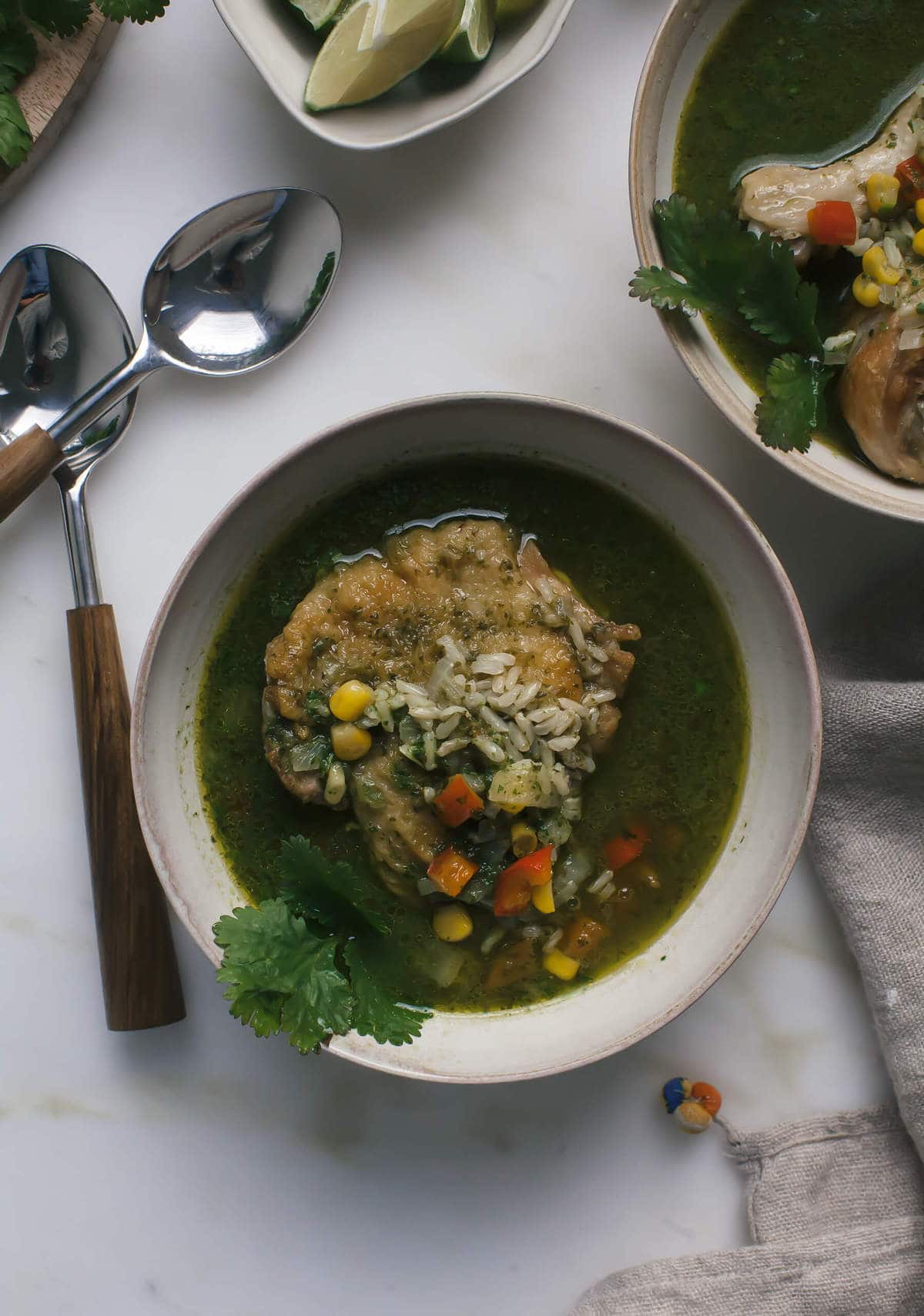 Cornmeal / Corn Flour
Cornbread Chicken and Dumplings – Do you have cornmeal in the pantry? Put them in these chicken and dumplings–truly my favorite.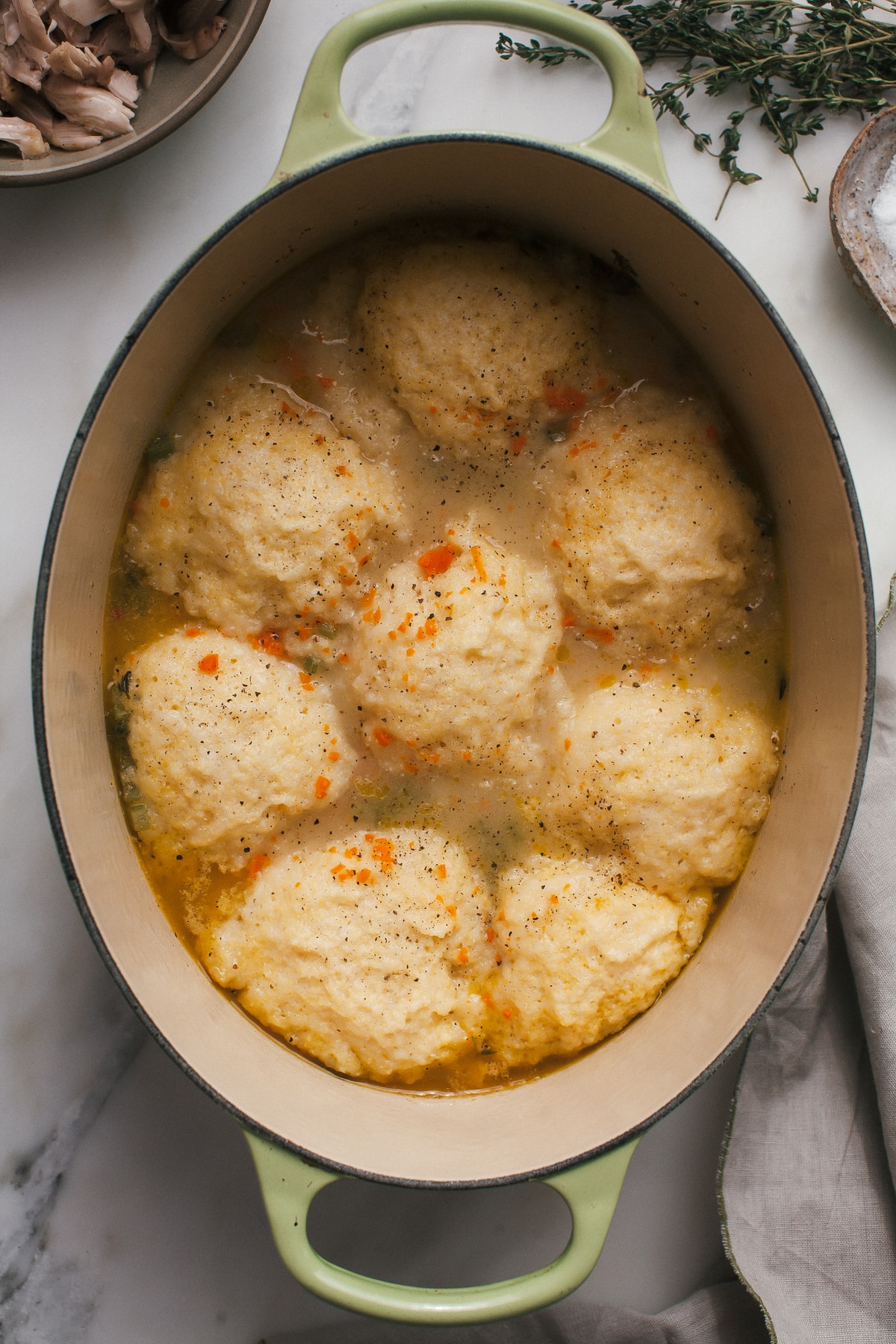 Jalapeño Cheddar Cornbread – Simple cornbread with chopped jalapeños and shredded cheddar cheese. Perfection.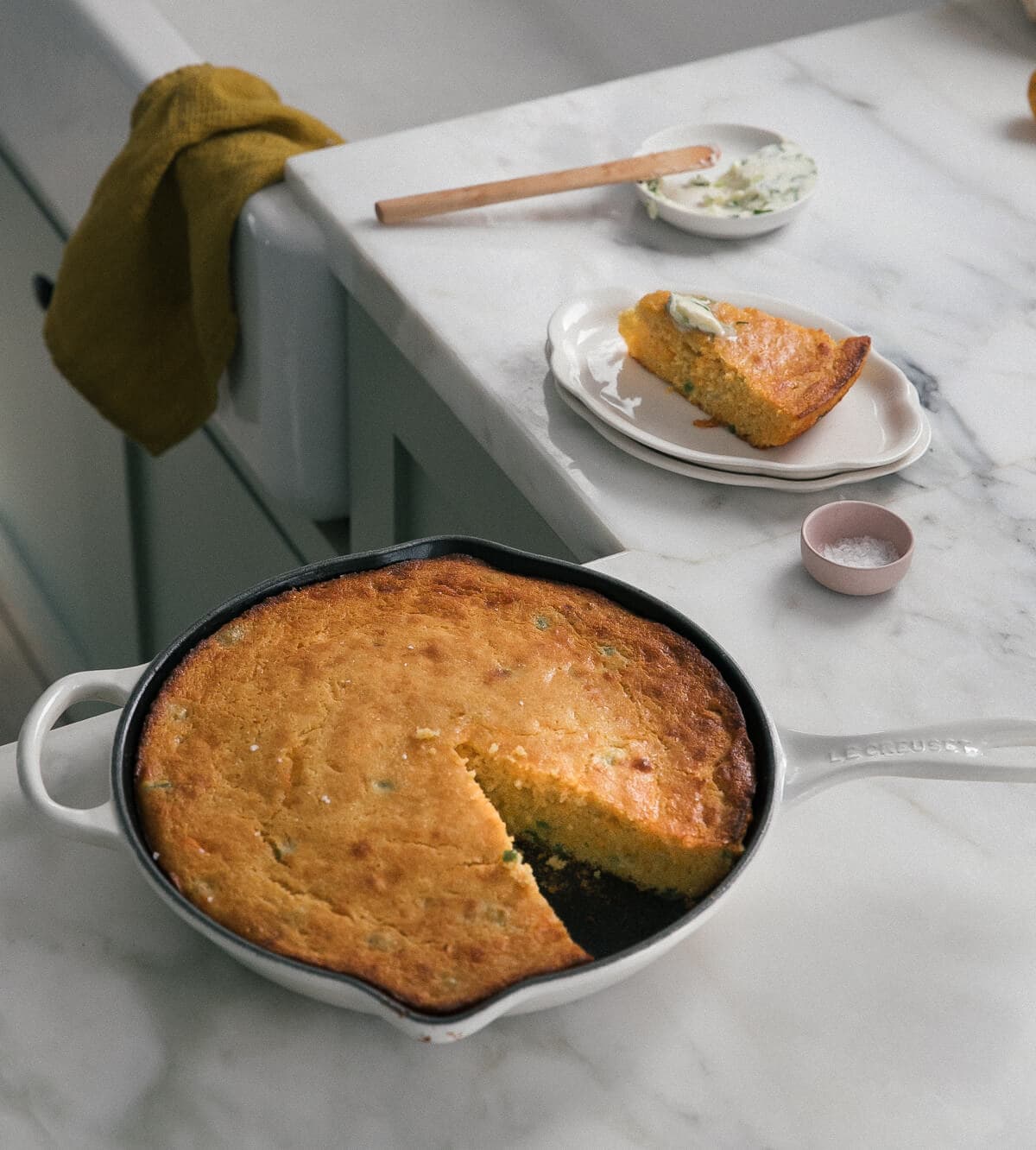 Pupusas with Curtido and Salsa Roja – One of the most popular recipes on this entire site, which is totally wild. BUT, these pupusas are SO good. They can easily be made vegan (put beans and vegan cheese in them) OR add whatever you like.
If you make any of these recipes that use pantry staples, let me know on Instagram!