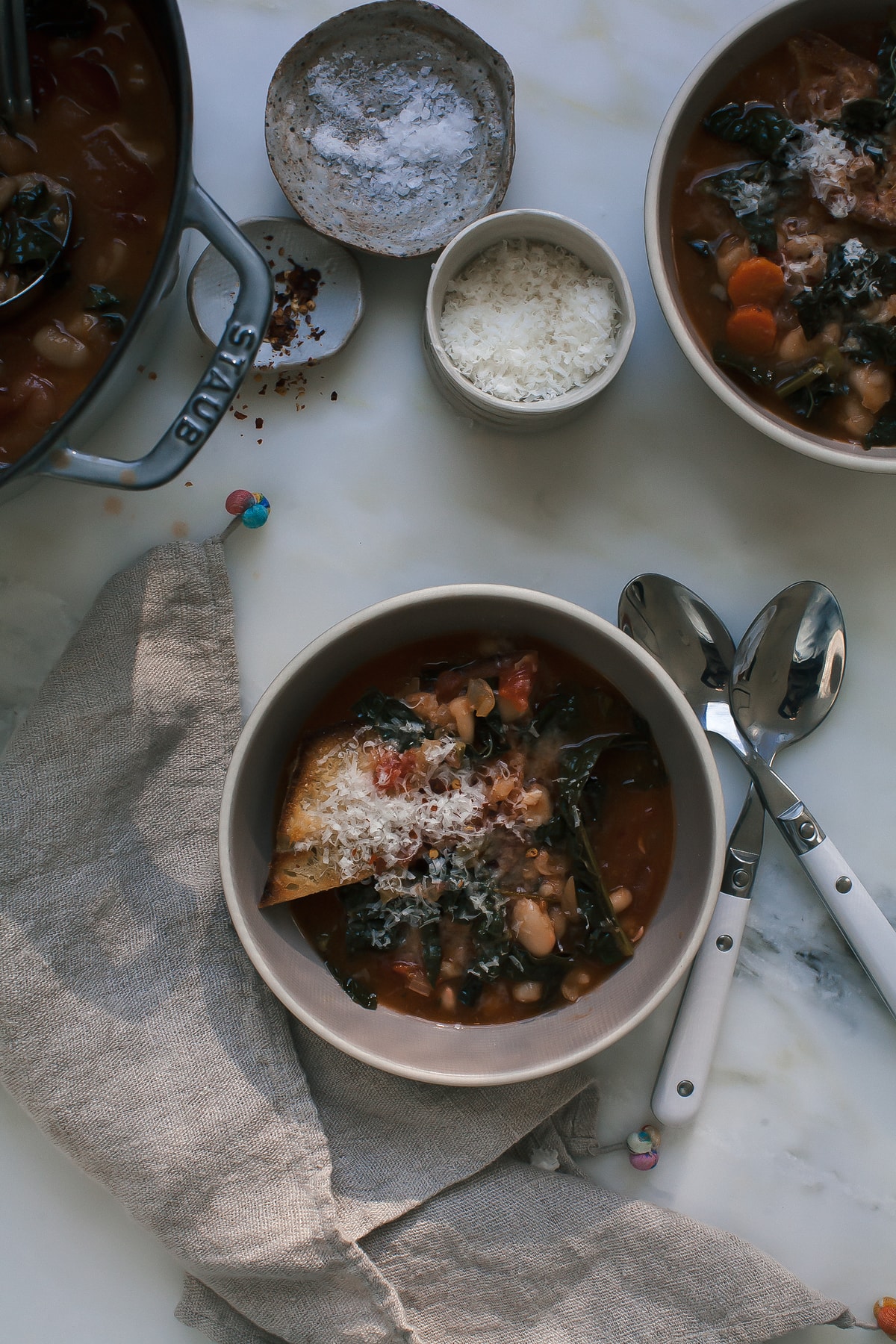 And just like that, we're back.
Back to reality, back to alarm clocks and emails and to-do lists and hashtag goals. Can we just all go back to bed? The goals thing is giving me a headache.
This break was maybe my favorite. I slept a lot, thought a lot, wrote down dreams and hopes, hung out with Amelia and Josh and my mama and friends.
And though the vacation flew by and I wish I could do it again, I'm super excited about 2016. I love fresh starts. I love clean and bright things and this new year feels hopeful. I'm kicking this whole "let's eat healthy" phase we're all going through with a healthy-ish recipe.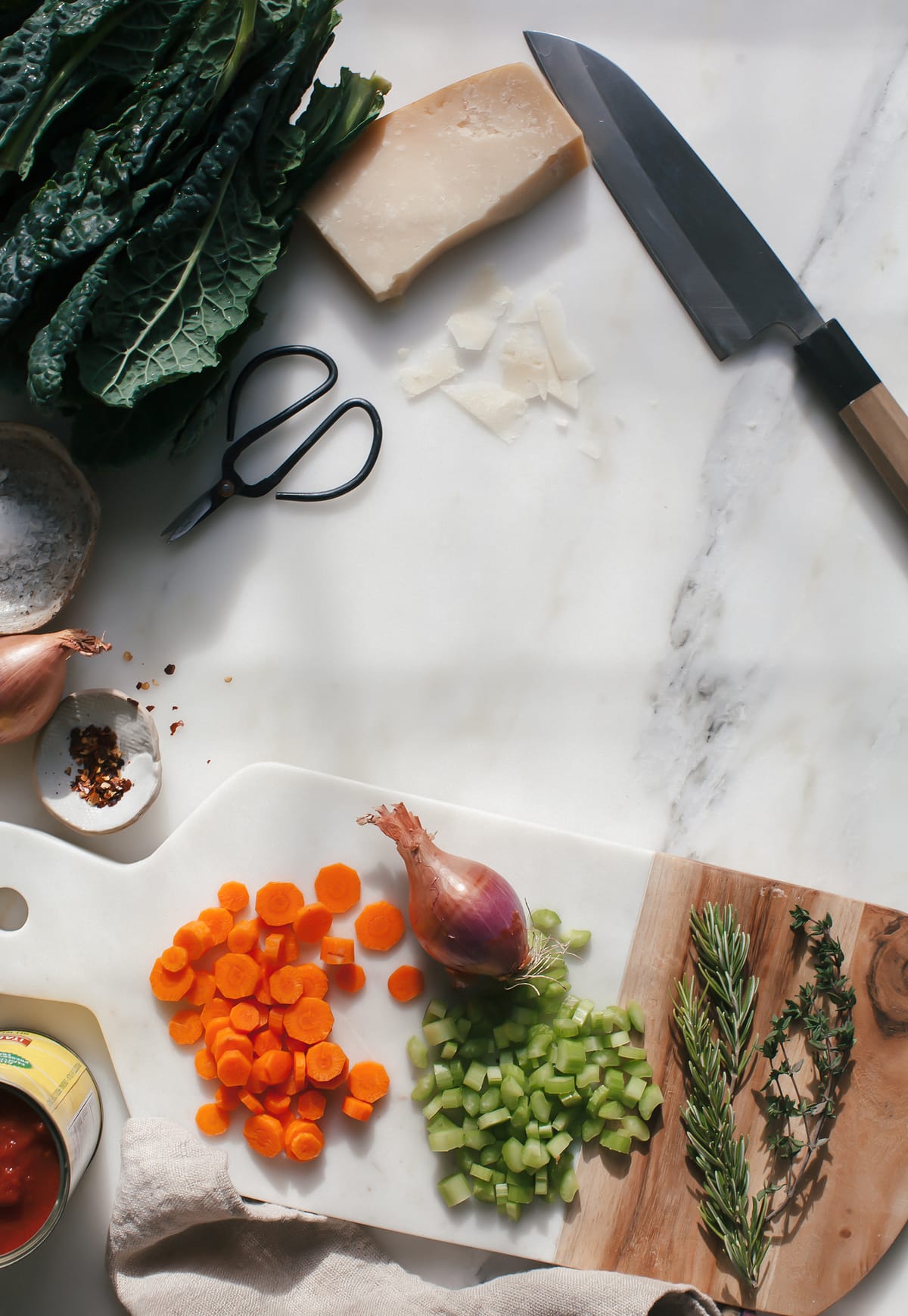 I'm not all that great with healthy (although I'm starting this thingy tomorrow, plz keep me in your thoughts) so it's not outright healthy just healthy-ish.
Ribolitta is a Tuscan soup often thickened with bread. Some people put bacon or sausage or meat in it, but I prefer a veggie version.
I like lucinato kale and sweet carrots. I like this with more broth than what's typical because I love slurping soup. And I love the lemon juice. I think it's essential, though totally untraditional. And I love, love a lot of crushed red pepper. The soup is flavorful and deep yet very light.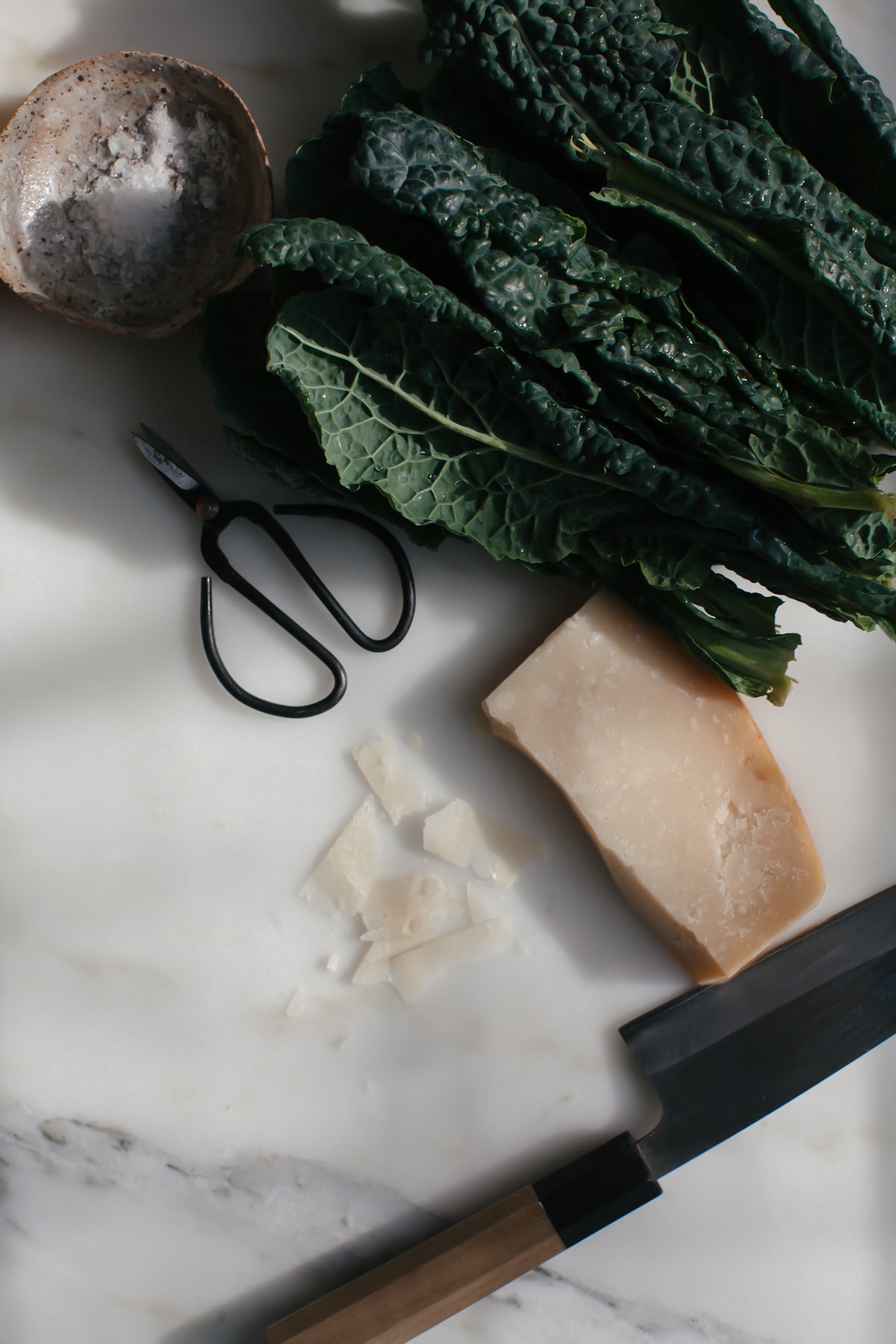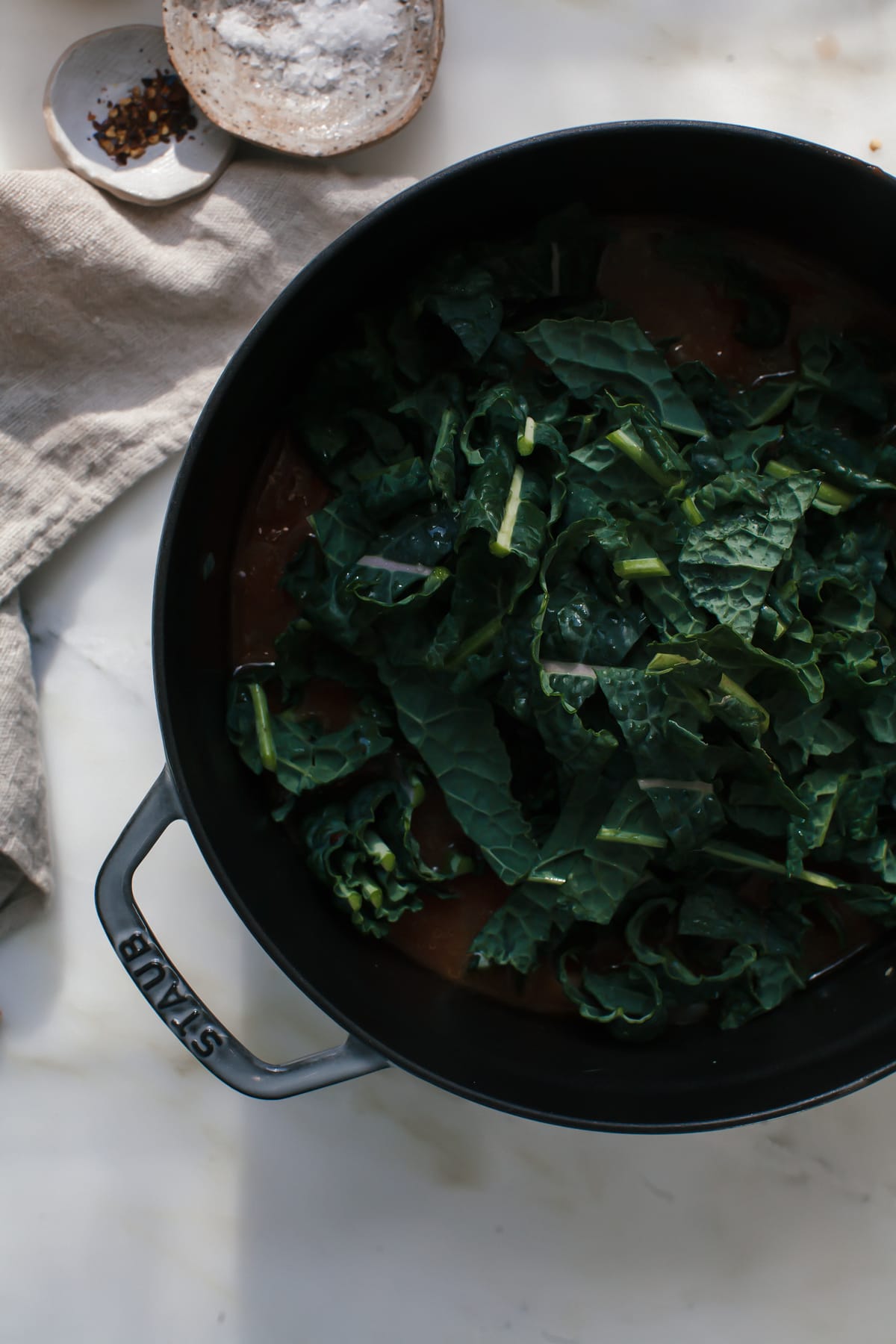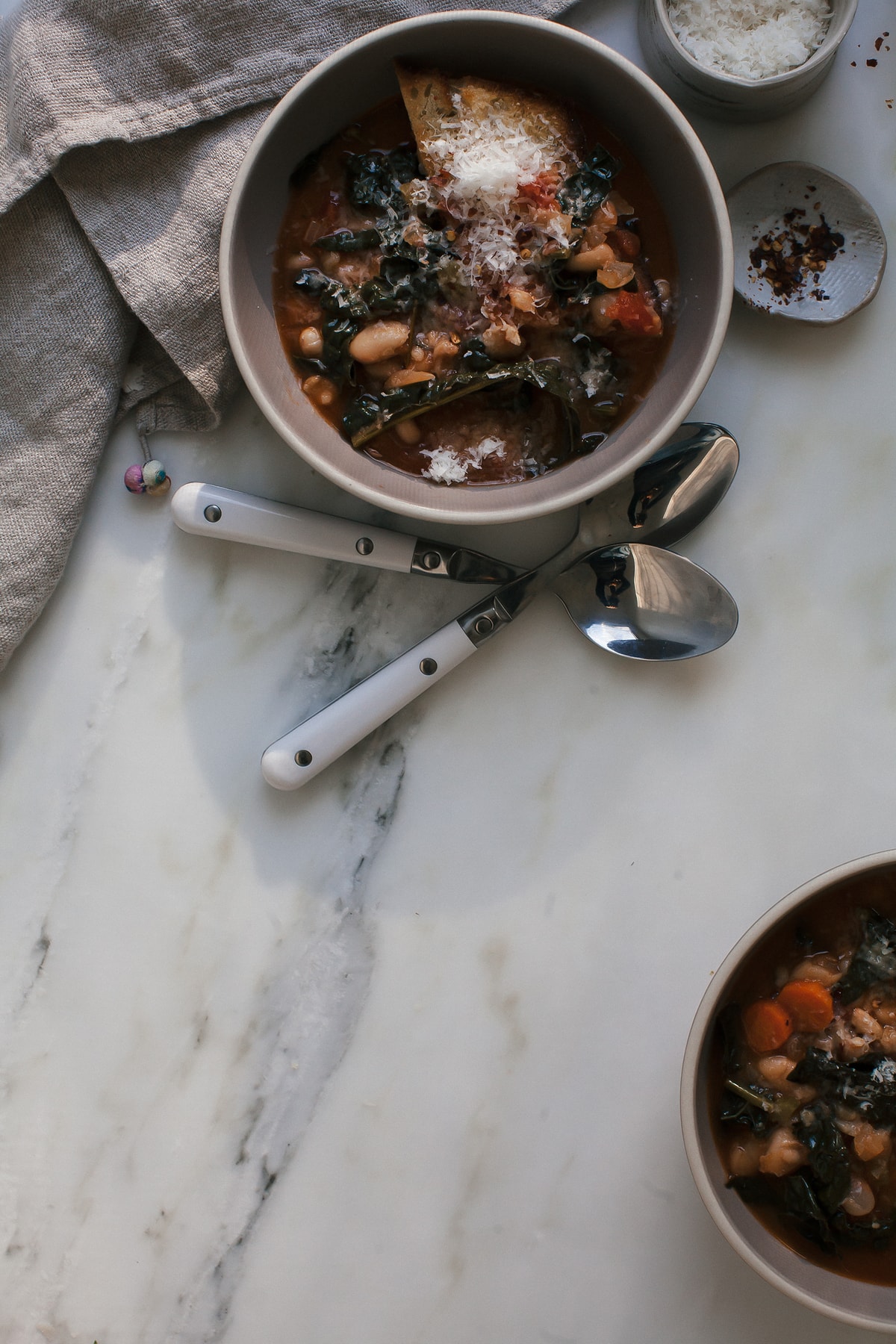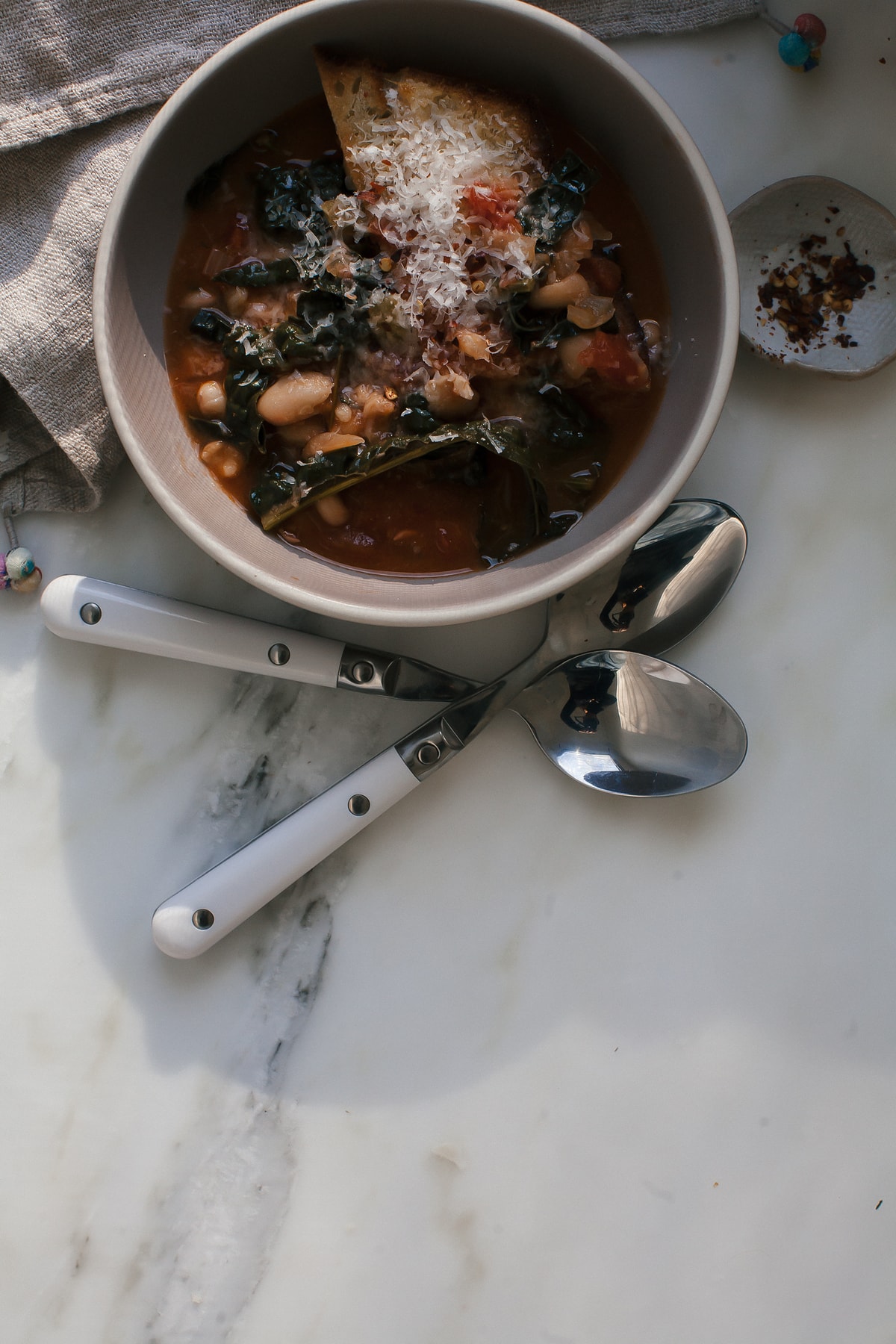 My favorite part of this soup is the bread. Duh. I put a ton of parmesan on it and stuck it under the broiler. I put each slice in the empty soup bowl and then ladled the warm soup on top. And then added MORE cheese.
It was dreamy and tasted just sorta healthy but all the way delicious.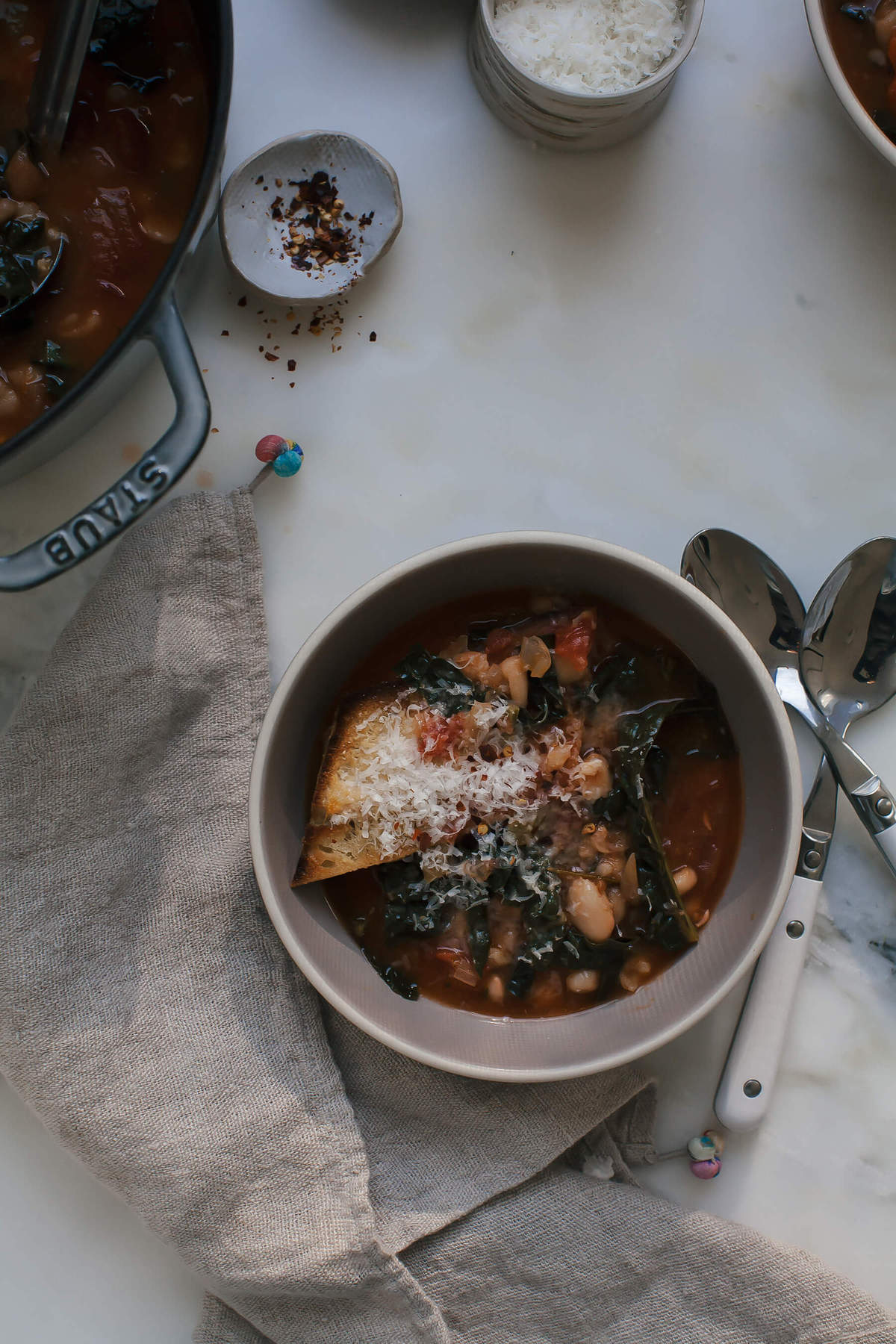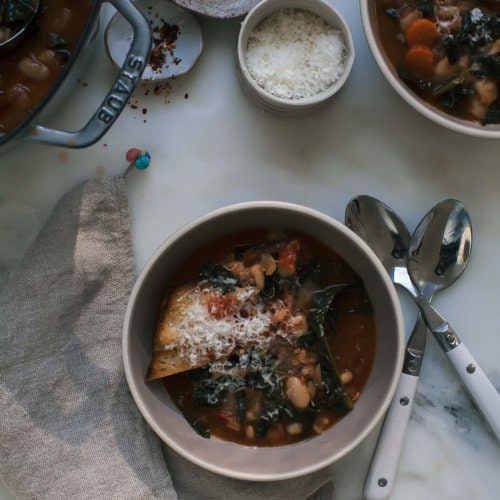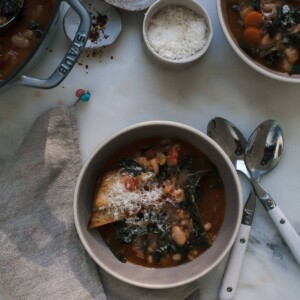 Ingredients
3

tablespoons

olive oil,

,

plus more for topping

2

shallots,

,

peeled and roughly chopped

2

ribs of celery

,

diced

3

small carrots,

,

peeled, ends trimmed and sliced into rounds

3

garlic cloves, minced

1

teaspoon

crushed red pepper

,

(if you don't like heat, decrease to 1/2 teaspoon)

1/2

teaspoon

salt

1

sprig of fresh rosemary

2

sprigs of fresh thyme

1

(15-ounce) can of San Marzano whole or diced tomatoes

2

(15-ounce) cans of cannellini beans or great white northern bean

3 1/2

cups

low-sodium chicken stock or vegetable stock

1

bunch of lucinato kale, sliced

Juice from 1/2 lemon

1

baguette, cut into slices

3

ounces

finely grated Parmesan-Reggiano
Directions
In a medium pot, set over medium heat, add the olive oil. When the oil is warm, add the shallots, celery and carrots. Cook for 5 to 7 minutes, until softened. Mix in the garlic, along with the crushed red pepper, salt and rosemary and thyme; cook until fragrant, about 1 to 2 minutes.

Pour in the can of tomatoes, beans and stock. Mix in the kale and bring the soup to a gentle simmer. Reduce the heat to low, cover the pot and cook for 10 to 15 minutes, until the soup's flavors merry.

Meanwhile, slice up the baguette, place in a pan and top bread with a liberal handful of Parmesan cheese. Transfer to under the broiler until melted, about 1 to 2 minutes. Divide the slices of bread amongst soup bowls.

Lastly, stir in the lemon juice and salt to taste (I ended up adding an additional 1/2 teaspoon of salt). And then ladle the soup into each bowl, on top of the bread. Top with more Parmesan. This soup is great heating up. Soup will last up to 3 to 4 days in the fridge.