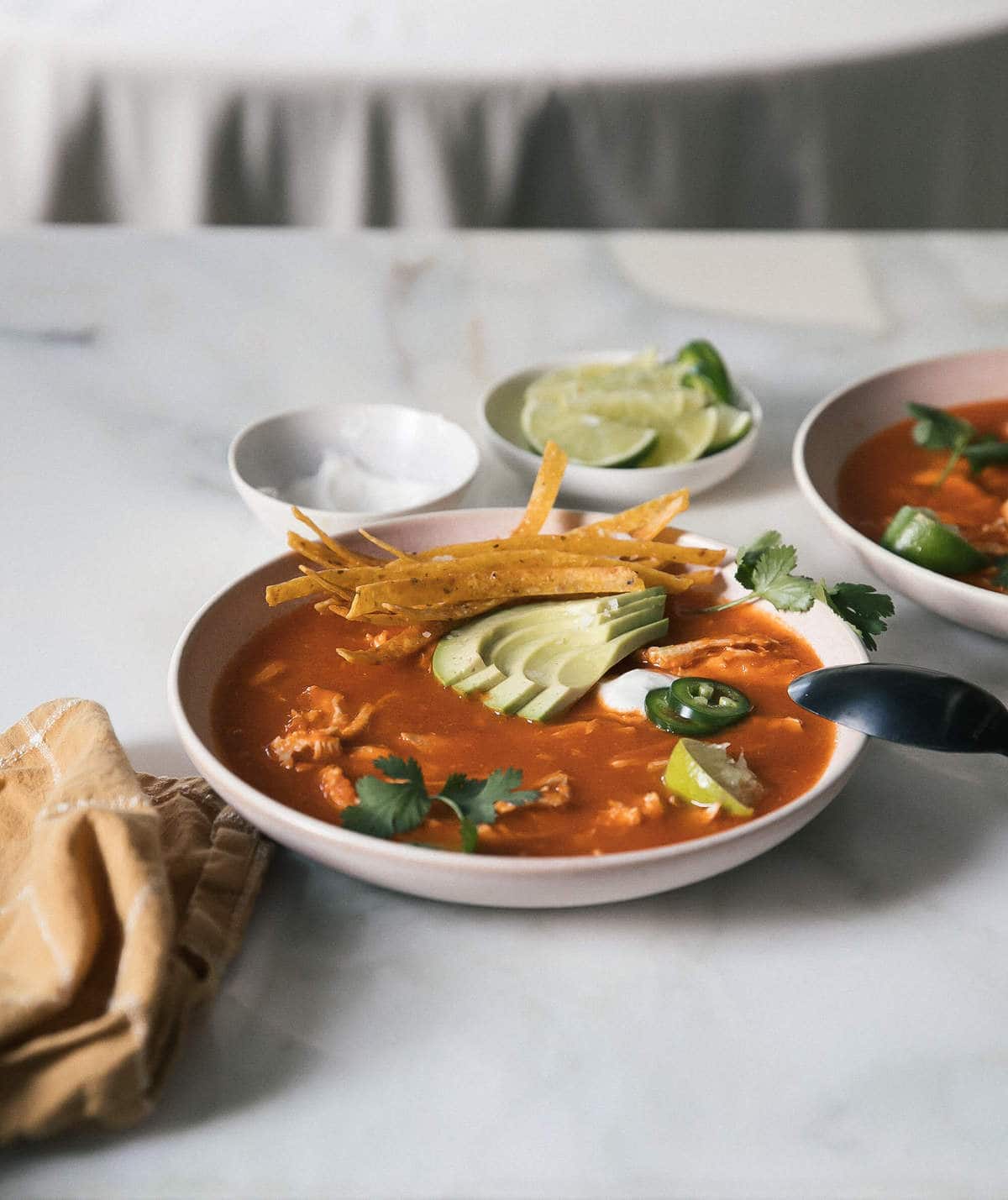 It's raining in LA. TIME TO THROW A PARTY and make some Instant Pot Chicken Tortilla Soup!
A soup party, that is.
I love tortilla soup. I am embarrassed to admit that my intro to tortilla soup wasn't the most authentic experience. It was quite the opposite. It was when I worked at Alexander's/Houstons and would steal little bowls of it and eat it in the back while I sat on boxes of napkins. I wasn't the best employee, if I'm being totally honest, but I was about to graduate high school and felt like my whole world was going to change so I had a super "whatever" attitude.
When I went to make this, I wasn't going after a super traditional version, though I did want to know the history. I found this article in the LA Times that speaks a bit about the history of tortilla soup. It's super interesting a worth a read.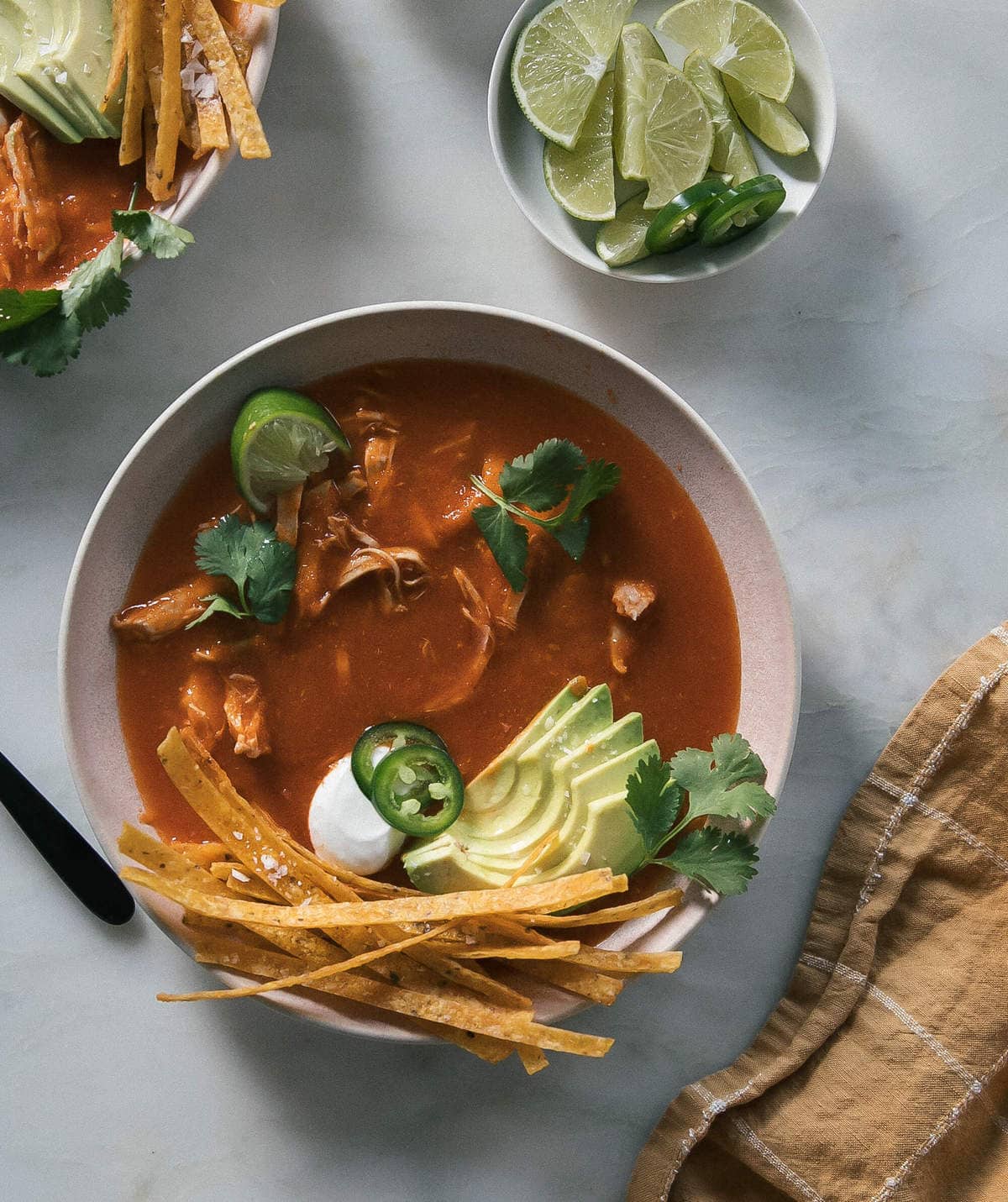 Continue Reading