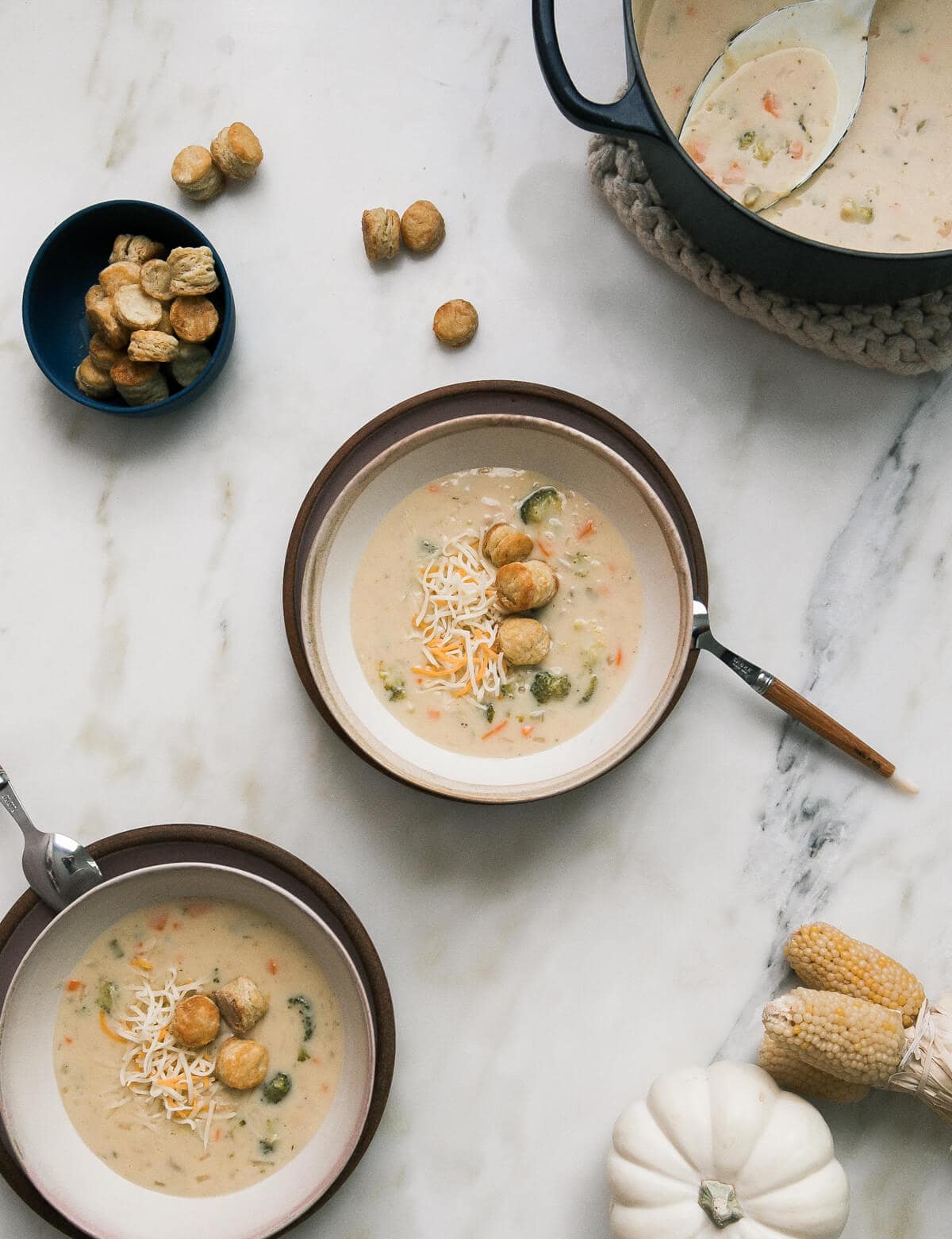 Hello from psycho, busy land.
I feel like the holidays are my G-O time. It is cozy season after all and it's really the time when I feel like I have to post all the recipes that I've been collecting in my little summer-hating brain.
This recipe has been on my to-make list for A LONG TIME. How can I have a blog about cozy food and not have a single recipe for broccoli cheddar soup?!?!
This soup is inspired by Panera Bread but not sponsored by them because they don't know who I am. But let me tell you, your girl loves Panera.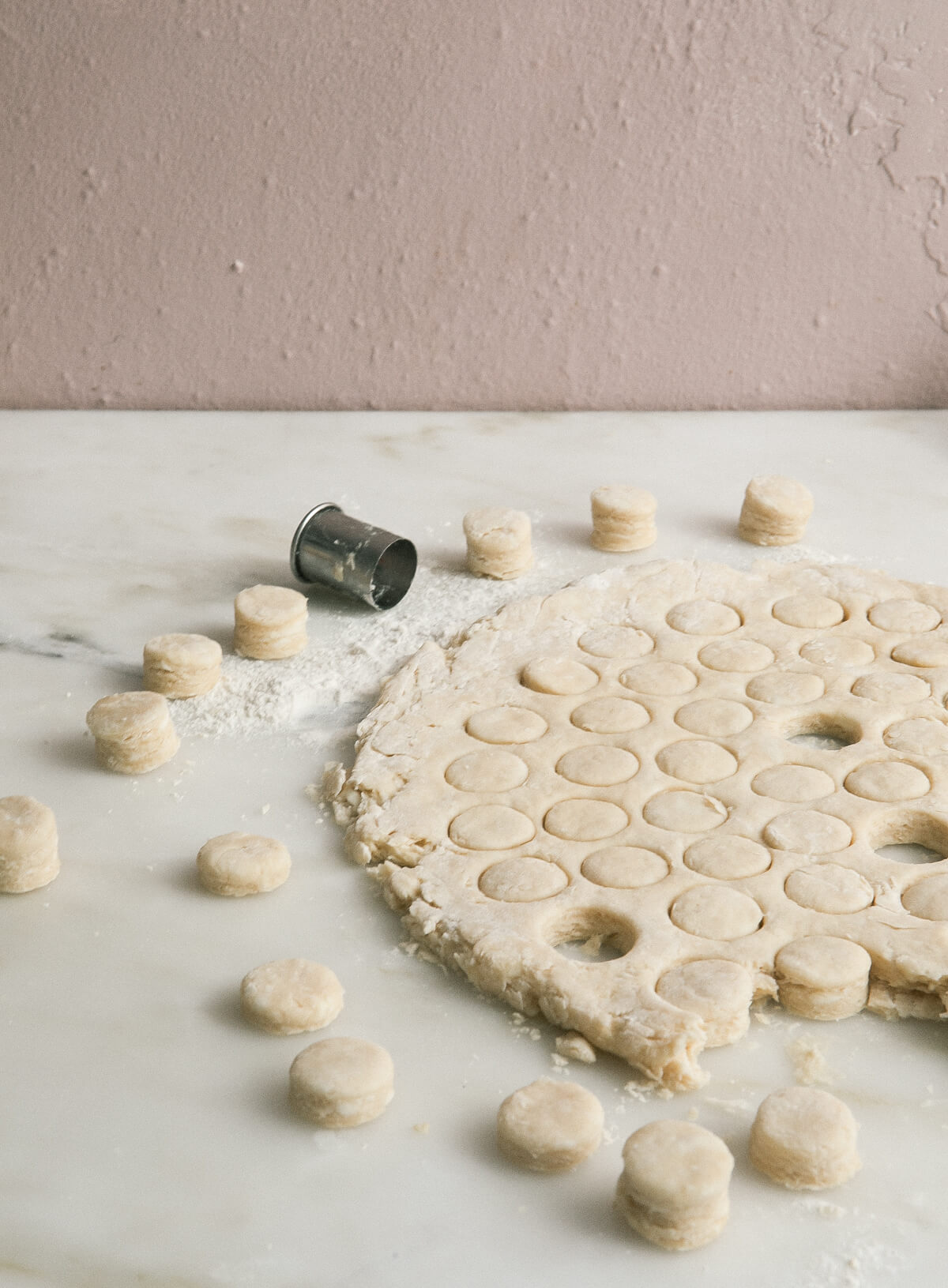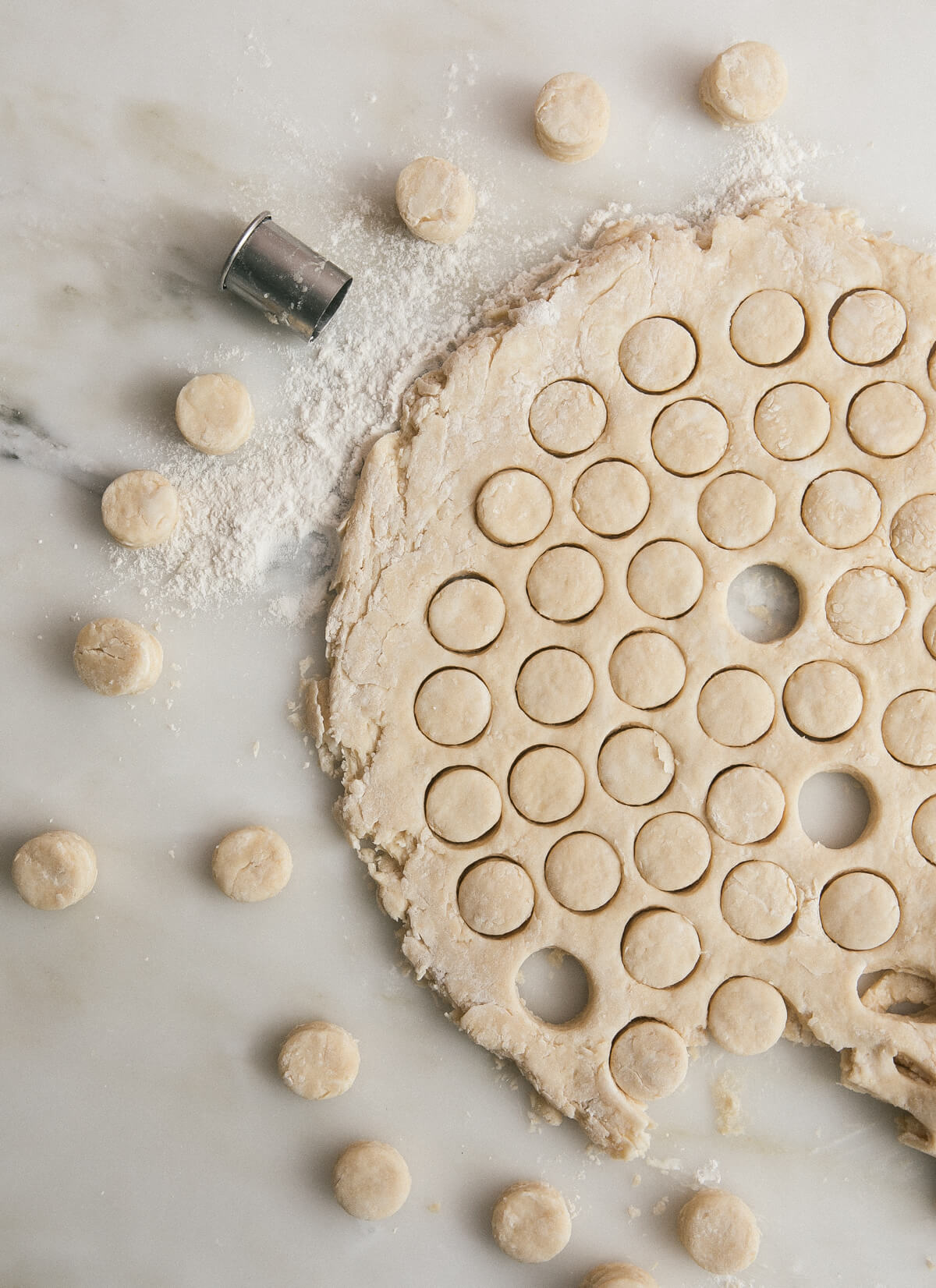 When I was in college, in film school, I prided myself on always having the best lunches on my film sets. I would go to all the chain restaurants in town and beg them to donate lunches to us.
Panera always came through with the donated lunches. I remember like it was yesterday (even tho it was like 10 years ago—whaaaa!), it was a super cold, crisp, autumn day and our entire crew had been working and shooting since 6am. Lunch was, like, our salvation time.
It was a make or break on set. If you served something amazing, it would be life-changing for everyone and the entire team would be invigorated and they'd work even harder.
If you served something depressing and sad, then everyone's mood was shot and they were sluggish and cold and tired.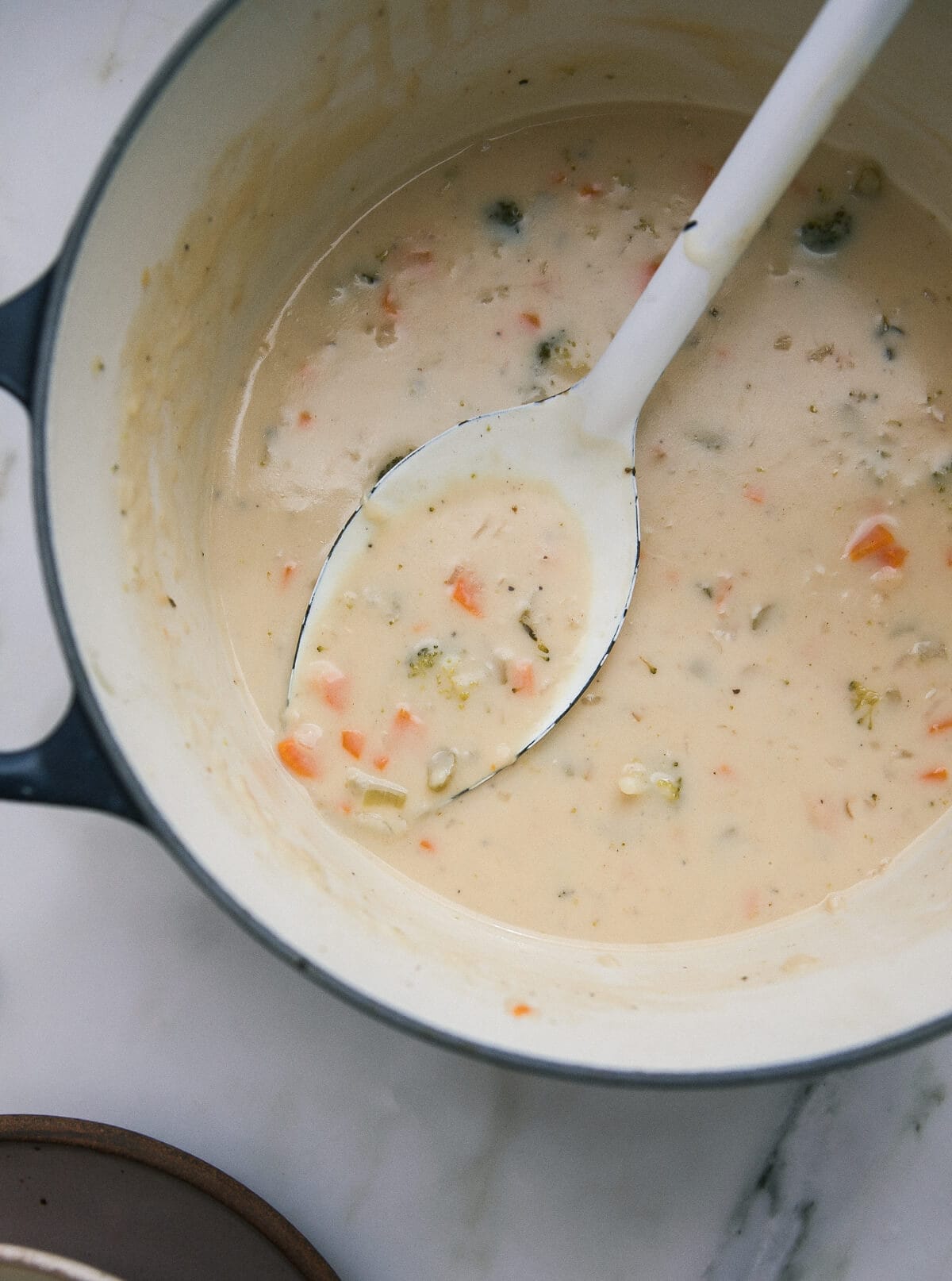 It makes sense so I tried my best to have good lunches. On this particular, very cold day, one of the PA's walked on set with Panera and everyone was like OHHHH! There was tons of bread and sandwiches with little bowls of soup and everyone's mood like drastically changed.
I remember grips and electrics coming up to me and being like, "that was the best lunch ever."
And the truth is, when you're cold and tired, a little soup and some bread like wake you right up and make you feel like a million dollars.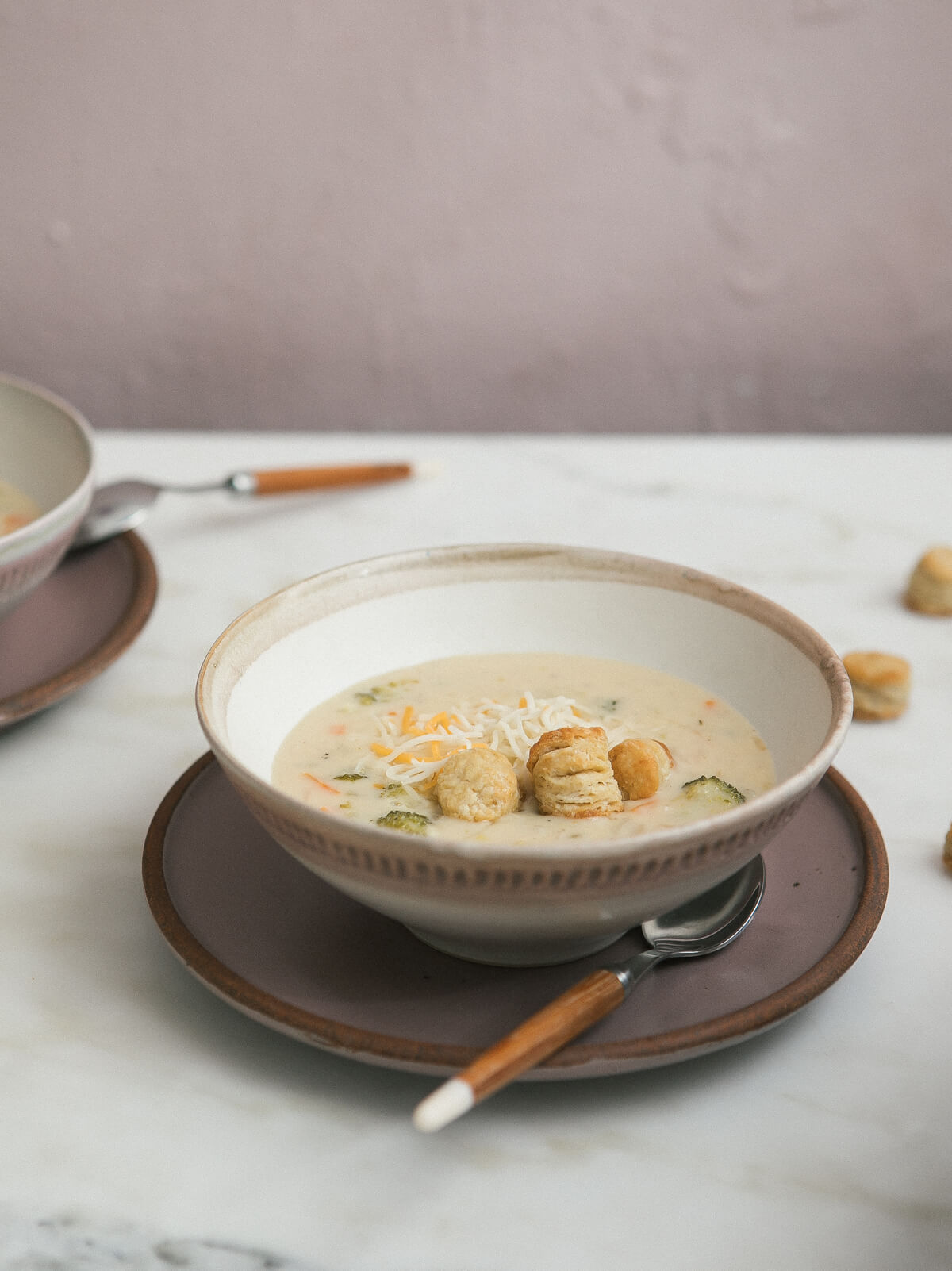 This soup is surprisingly not very heavy. Yes it has cheese it but it mostly consists of broccoli and chicken broth.
I turned my very flakey biscuits into mini-biscuits because WHY NOT! Think of them like croutons or oyster crackers.
The kitchen is on its last leg. Like, subway tile is supposed to go in this weekend and I'm SOOOO PUMPED. I'm at that place where I am ready for it to be over and for me to use the gorgeous fridge that's sitting in the dining room.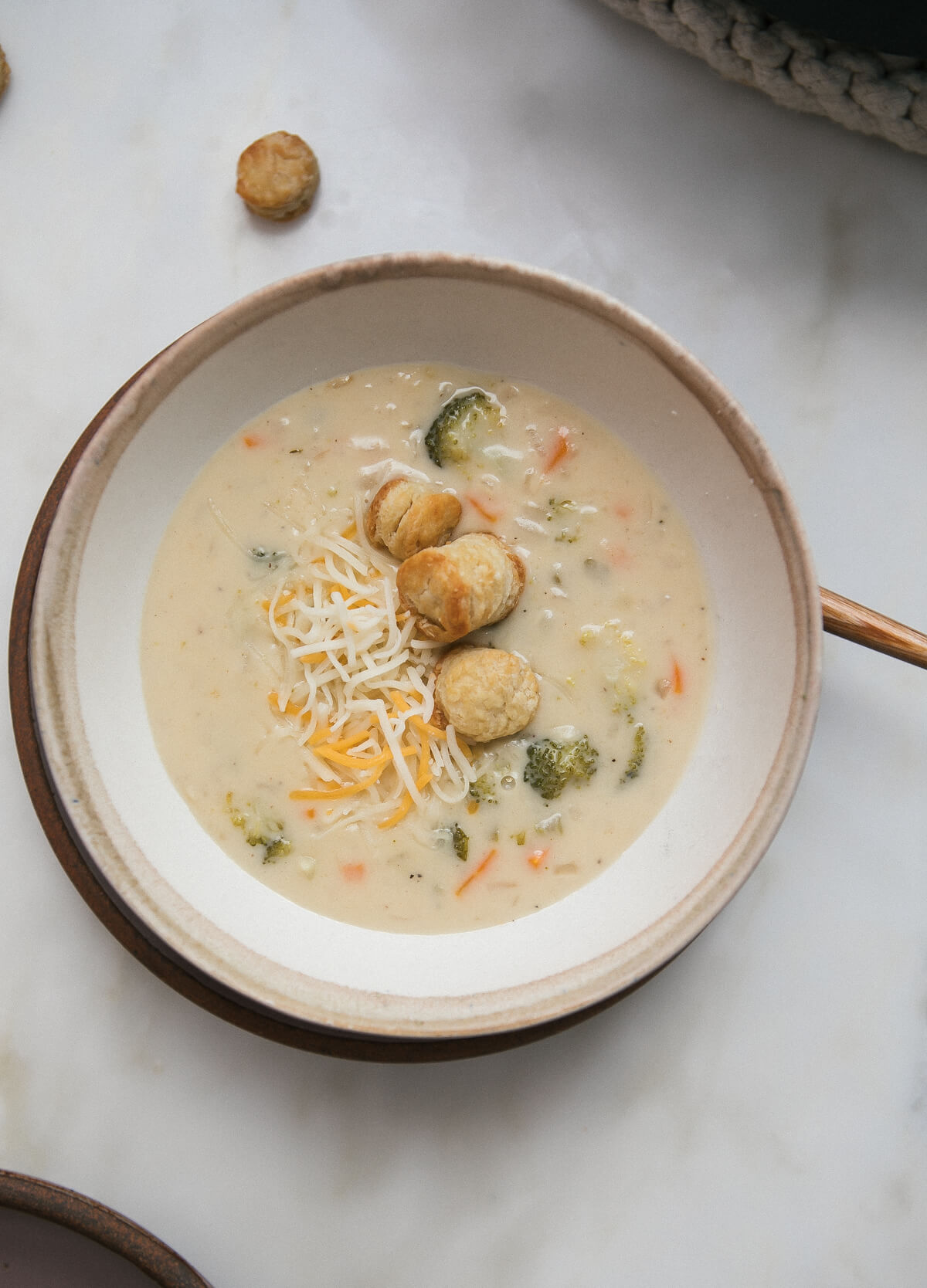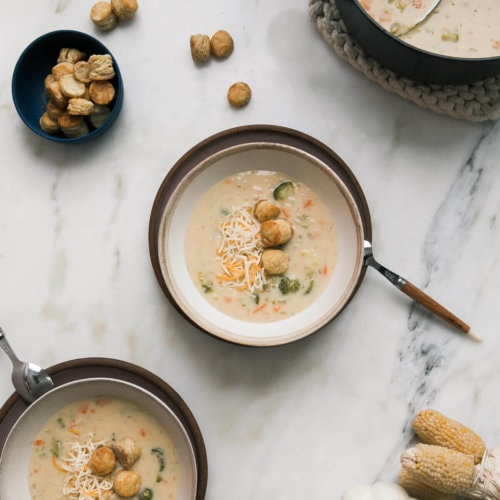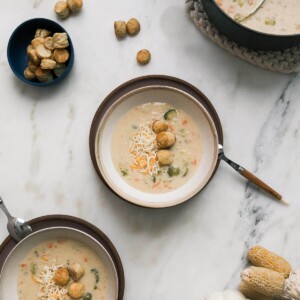 Broccoli Cheddar Cheese Soup + Baby Biscuits
Ingredients
1

tablespoon

olive oil

Salt

1/2

yellow onion

,

peeled and roughly chopped

1

carrot

,

peeled and diced

1

ribs celery

,

diced

1/2

head of broccoli

,

florets removed and chopped

1/4

cup

unsalted butter

1/4

cup

all-purpose flour

1

cup

whole milk

2

cups

grated cheddar cheese + a bit more for the topping

3

cups

chicken or vegetable stock

Black pepper

Mini Biscuits

,

for topping
Directions
To a medium pot, set over medium heat, add the olive oil. When warm, add the onion, carrot, celery and broccoli. Add a few pinches of salt and cook for about 5 minutes, until very soft.

Using a spatula, scoot the veggies to the side of the pot and then add the butter; cook until it's melted, about 1 minute. Add the flour and mix until the flour is all coated in the fat. Cook for a minute.

Next, pour in the milk and mix the whole thing together. Bring the milk mixture to a gentle simmer until the roux has thickened. Next add the cheddar cheese and mix until melted. Lastly, pour in the chicken broth. Bring the soup to a gentle simmer and cover the pot to cook for about 10 to 12 minutes. This will just marry all the flavors together.

Just before serving, give it a taste and adjust the salt. It'll definitely need some; I added about 1 1/2 teaspoon. I also added a ton of black pepper. Divide amongst bowls and serve them with mini biscuits or regular size ones!
Nutrition Facts
Broccoli Cheddar Cheese Soup + Baby Biscuits
Amount Per Serving (4 g)
Calories 0
* Percent Daily Values are based on a 2000 calorie diet.