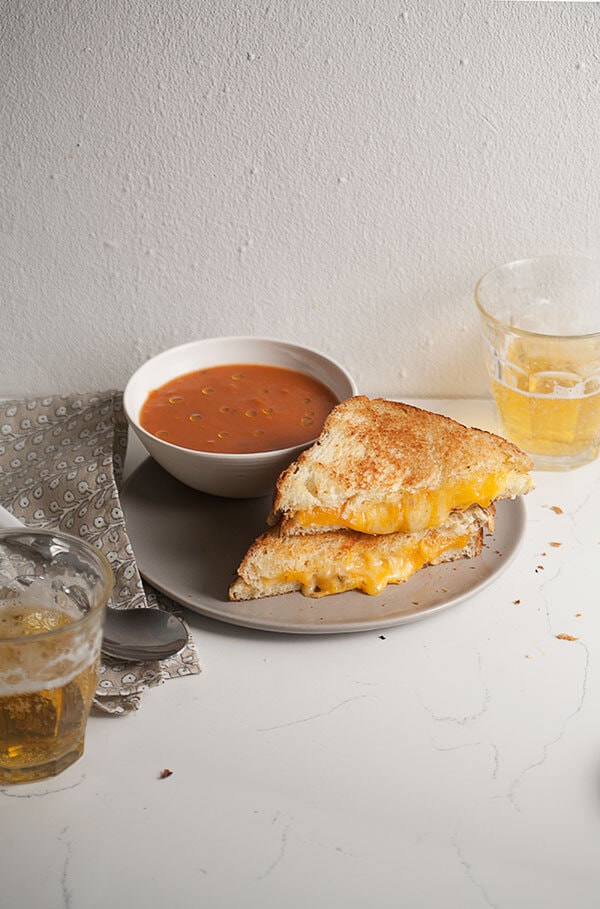 I'm gonna be honest with you: there isn't anything necessarily fancy about the ingredients in this grilled cheese (minus the brioche). This isn't one of those grilled cheeses filled with expensive cheeses, spreads or meat like prosciutto or anything like that. This is more about the actual preparation.
Here's why: The first time Josh and I made a grilled cheese together, I was shocked at how haphazard he was with the technique. The heat was too high, burning the bread! The cheese in the center wasn't completely melted, and instead of butter, he used olive oil. THIS IS ALL WRONG!
Like all awesome things in life, grilled cheeses are ridiculously simple to make. And like all simple things, the details matter A LOT.
Here is a fun "how-to" on making our favorite childhood sandwich. And, as always, if you have tips on this matter that you feel passionate about, please leave them in the comments below; we'll all benefit.
#1: Use a mix of cheeses. Of course, this doesn't mean they need to be fancy, no. I like a mix, though, it makes it much more interesting.
Here I used some Monterey Jack and sharp cheddar. The cheeses' potential meltability is the most important attribute. I also love Comté, brie, funky tallegio…and if I was a baller and had money to throw around, I'd enjoy one, guilt-free, with Epoisses.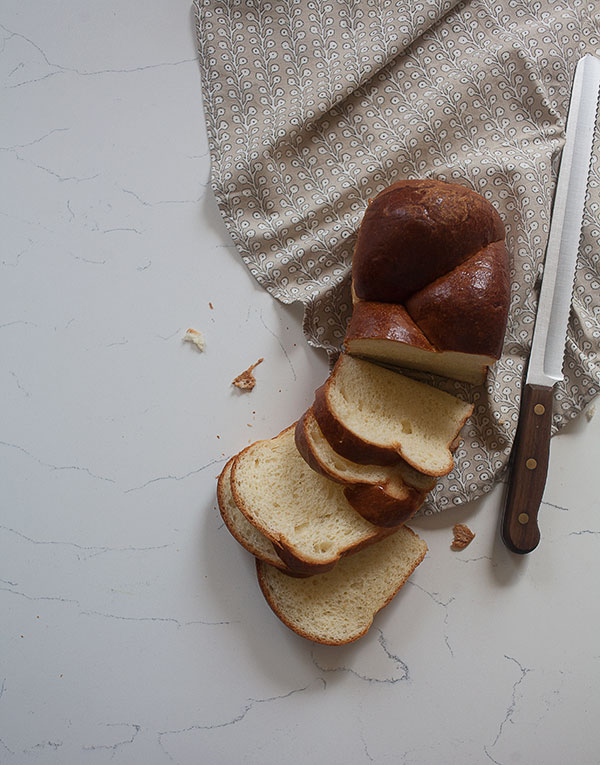 #2: Use good bread. Ok ok, I know I just told you this is just about technique, but I believe in using good bread. I believe in the power of brioche. But you know, I don't hate on white bread, good wheat bread or other bread. Basically, I LOVE BREAD.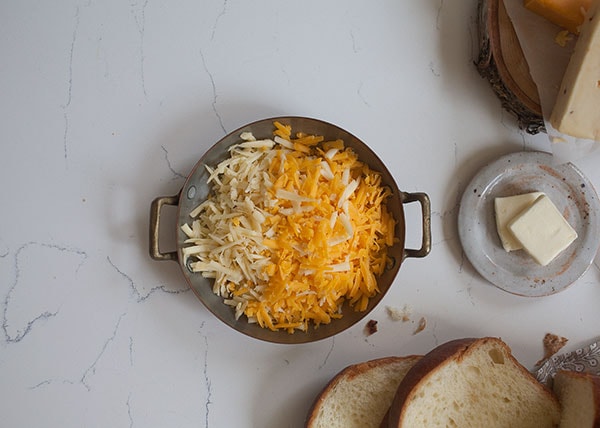 #3: Grate the cheese. This is v v v important. Grated cheese means that it'll melt much faster than if it's in chunks or slices.
#4: Use butter. You can smear softened butter on the outsides of the bread, if you like, but I never have softened butter around and I forget to take it out in time. Instead, I like adding a generous amount to the pan. And then, I add a bit of salt in there since I never have salted butter in the house.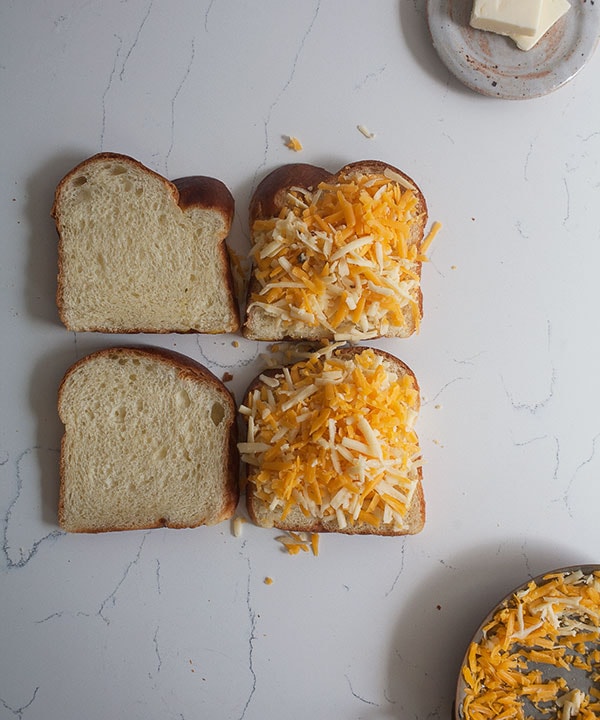 #5: Cook over medium-low to low heat. Low and slow! It gets beautifully golden brown on both sides and the cheese gets super melty. I also like covering the skillet to ensure meltiness.
Drink with beer. Eat with tomato soup. This is grilled cheese season!