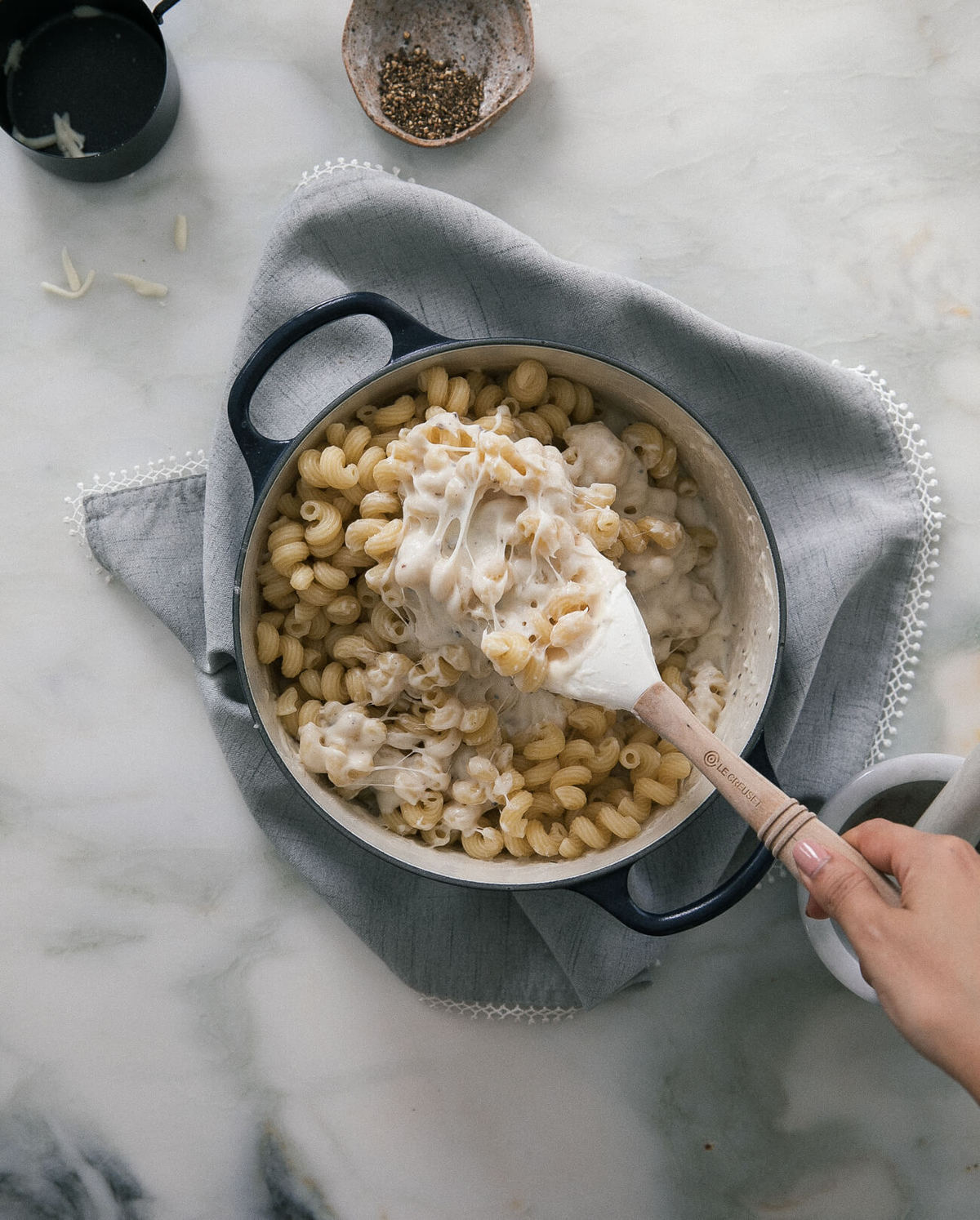 Hello, hi, hello! I'm finally back in Los Angeles, tucked in my very comfortable bed with Amelia sleeping on my feet. When I got back, I immediately told her all about the cute dogs I saw on the road. Mostly telling her how grateful she is for having a warm bed and a constant stream of food, but she's shrugging her shoulders at me. Typical.
In my brain a few weeks ago, I was craving cacio e pepe but I also wanted it to be cheesy. Cacio e pepe enthusiasts and purists will scoff at this recipe but the rest of us who love cheesy cheese and black pepper, will love it. I can't win them all.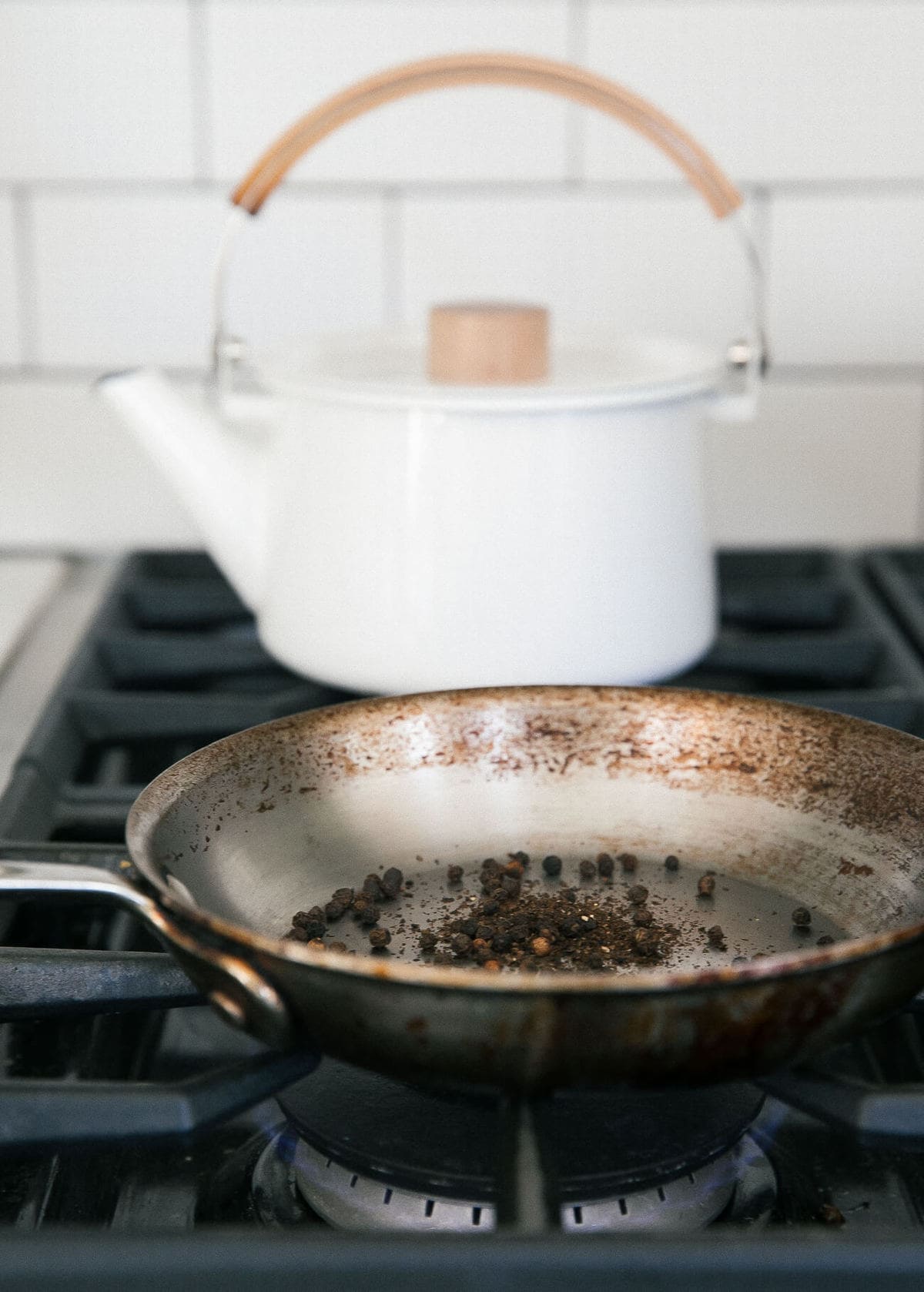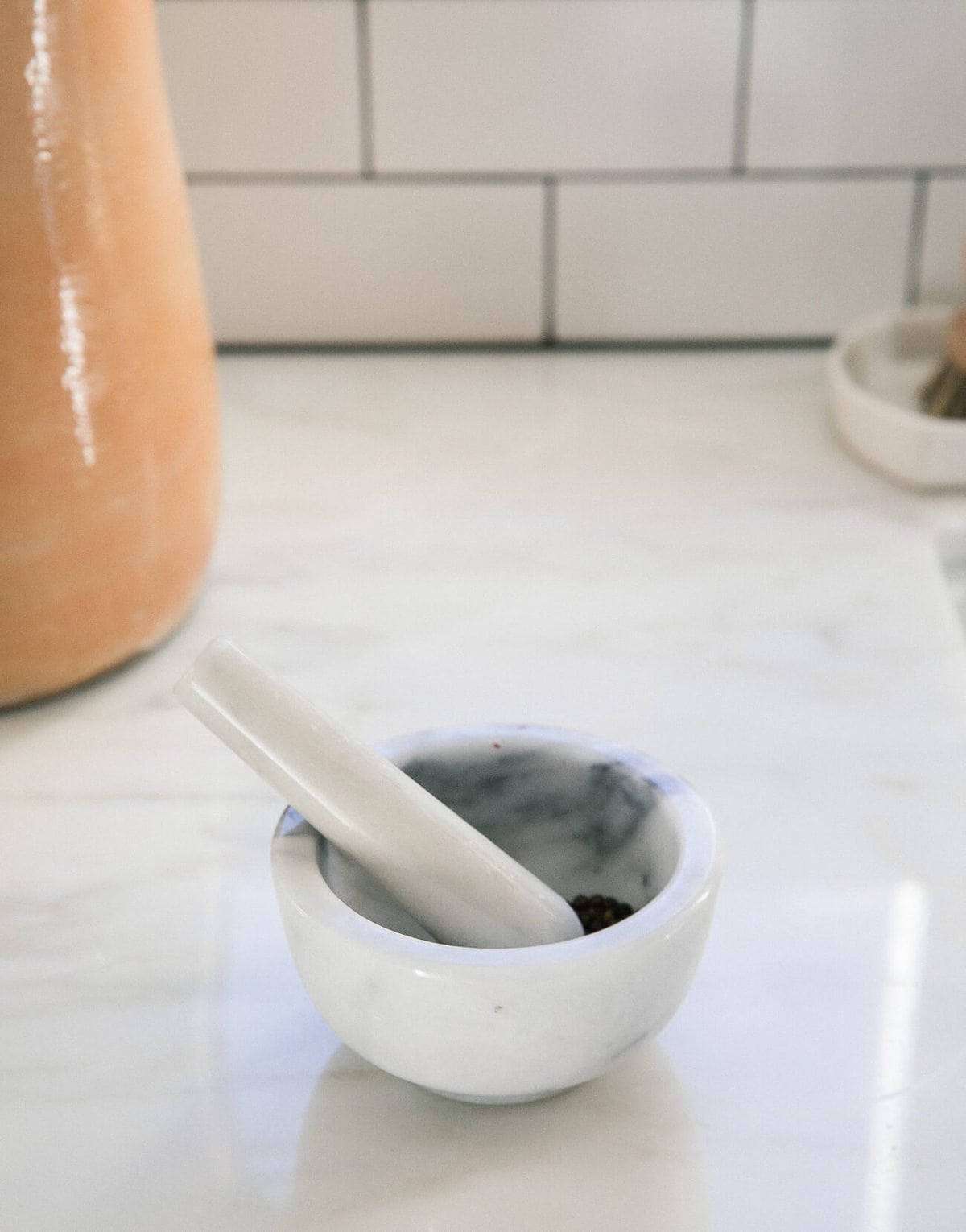 This recipe is sort of a simple base for a stovetop macaroni and cheese. Except it has way less salt (because of the Parmesan-Reggiano), some mozzarella and it requires that you save the pasta water (just like traditional cacio e pepe). That extra pasta water will loosen it up a bit and make it even creamier and more delicious.
Whenever I was a little kid, I used to come home and make Kraft Mac n' Cheese and would ALWAYS put a ton of black pepper on top. That is the inspiration behind this recipe.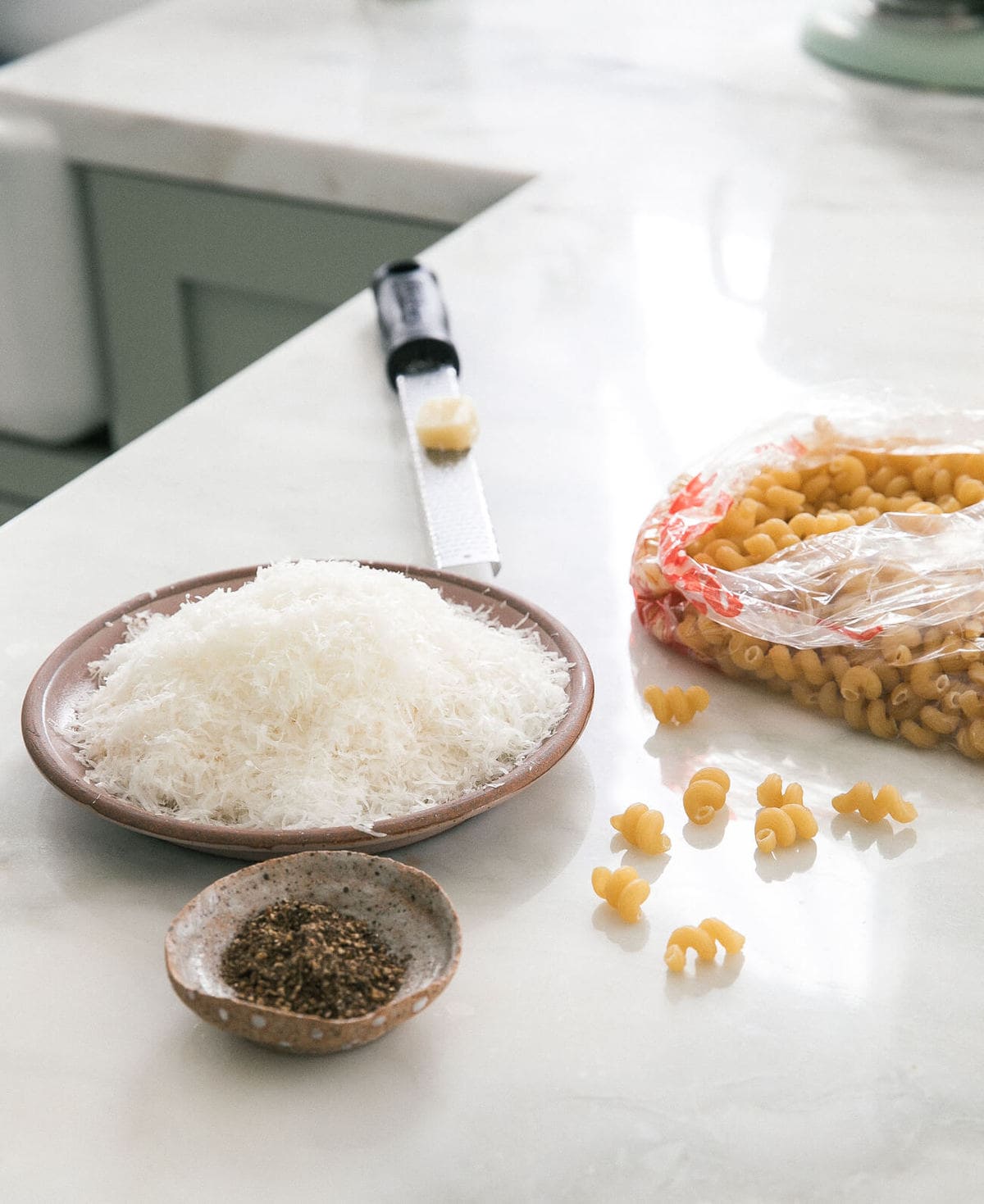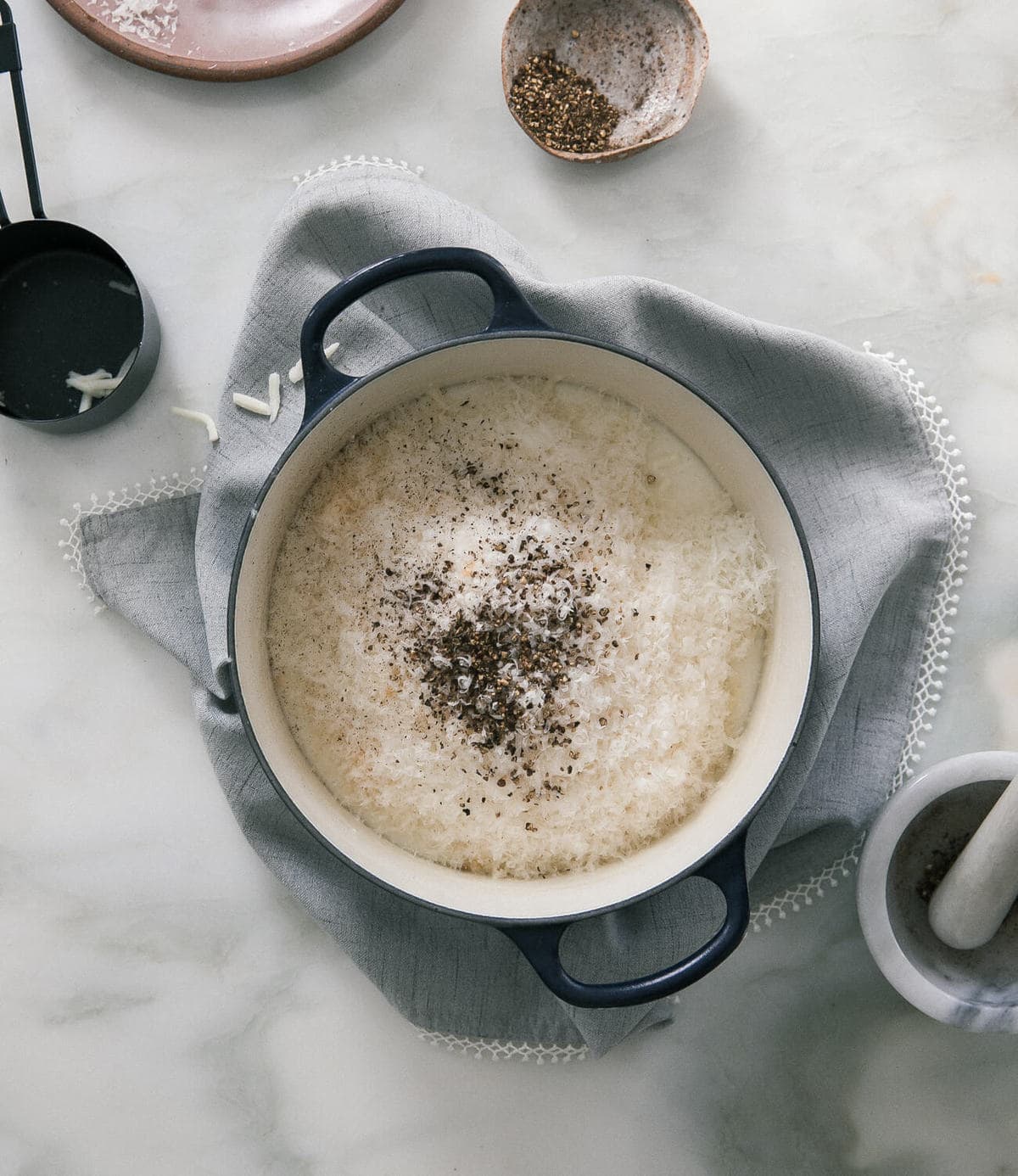 This is the quickest weeknight meal and it's also delicious to serve people on the weekends when you want something chill that will make everyone smile.
Wishing you a restful weekend. I'm going to see Black Panther, workout and eat mostly healthy foods (traveling always makes me crave vegetables).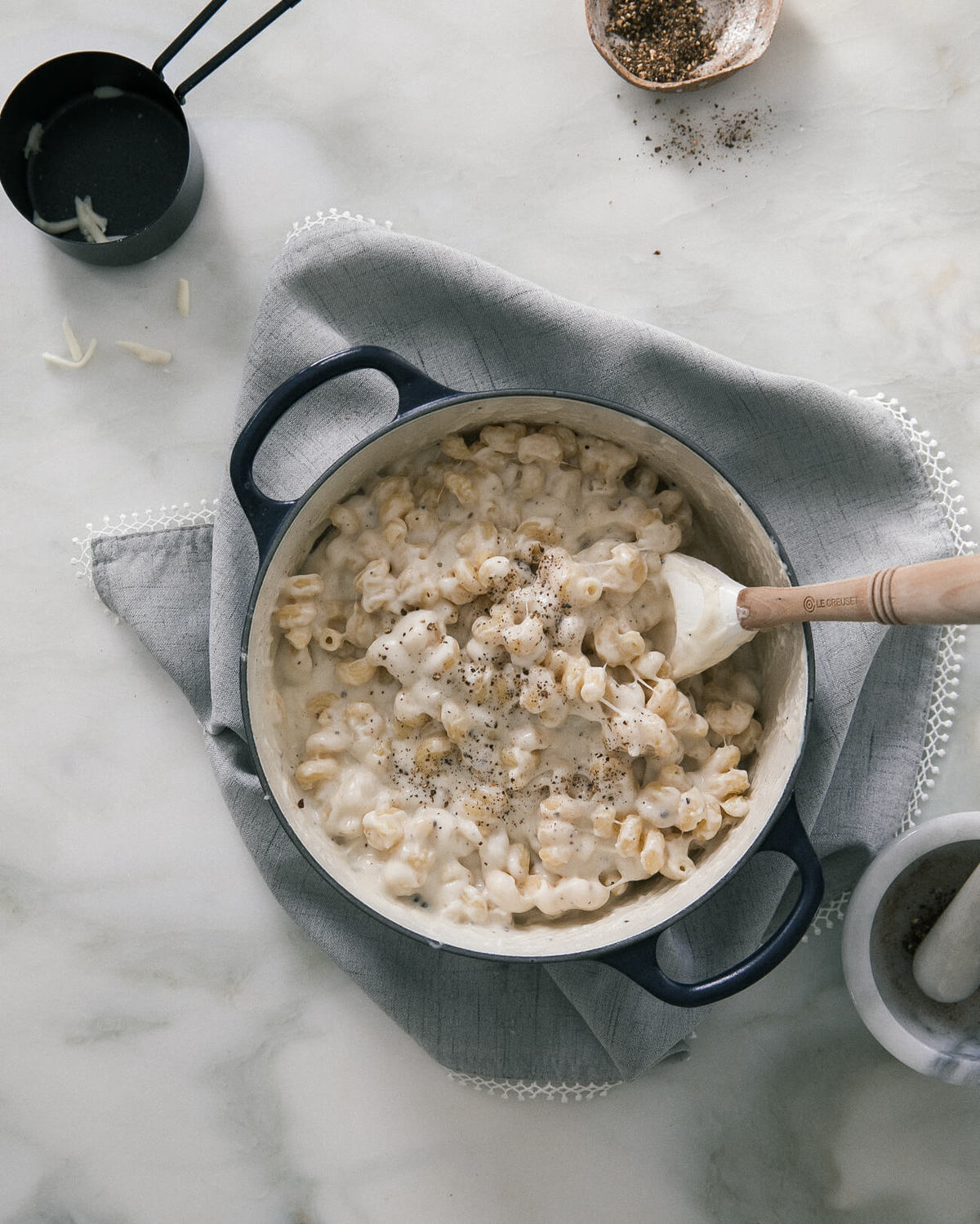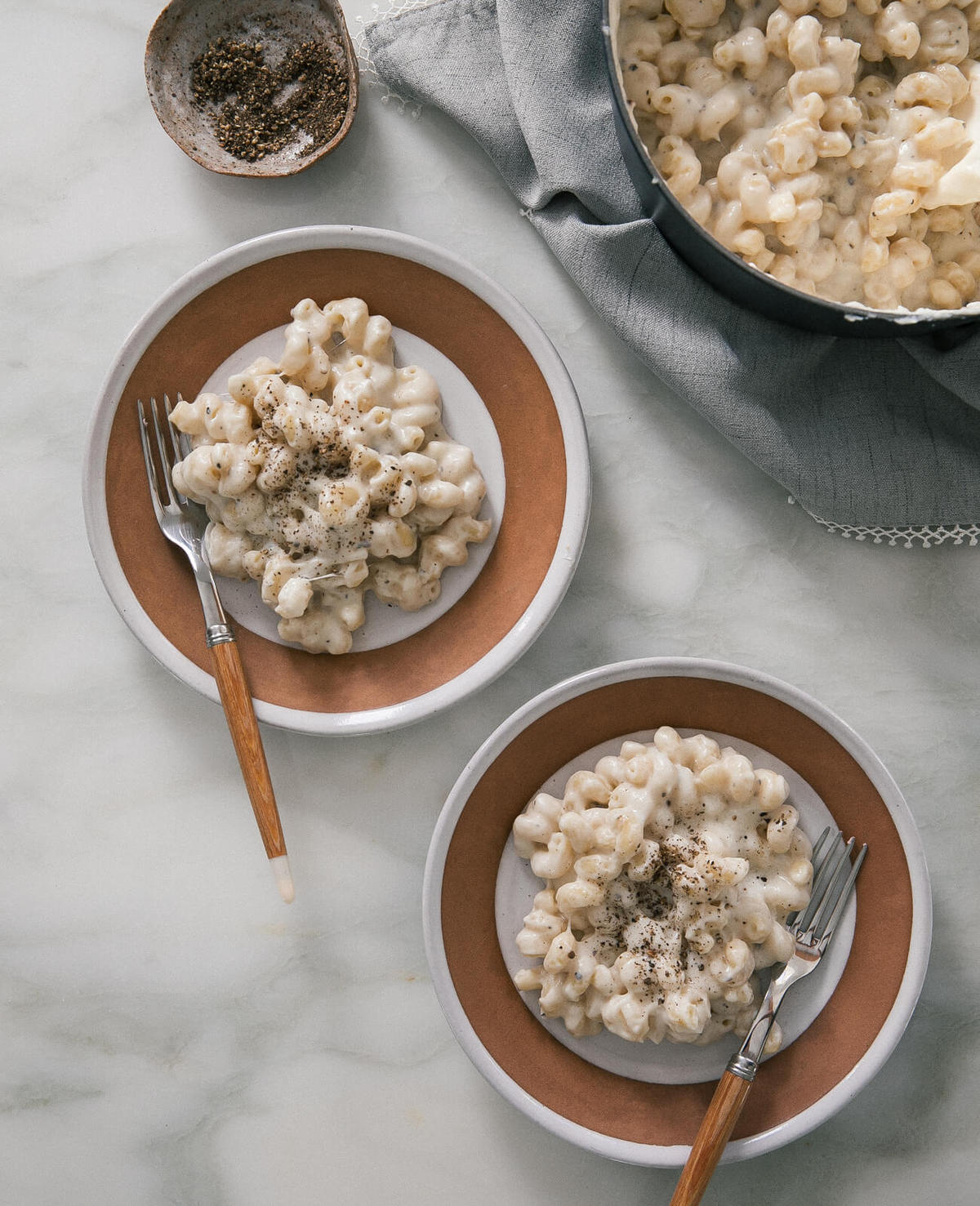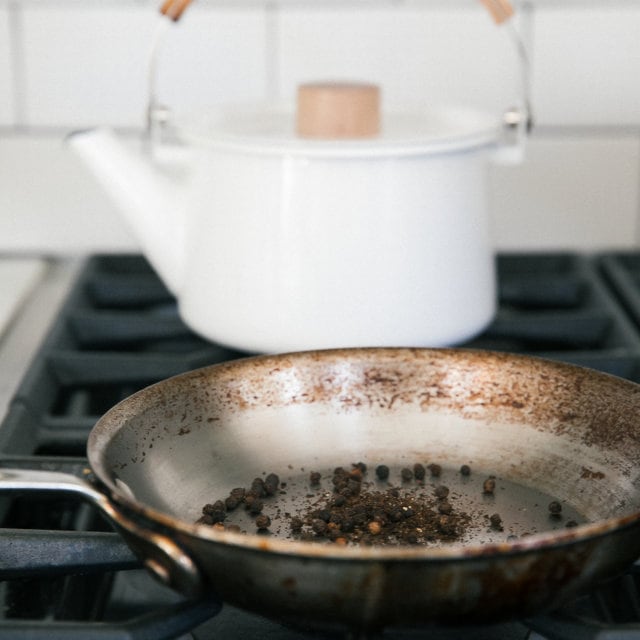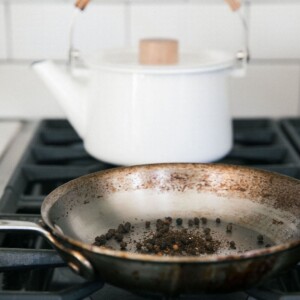 Ingredients
1

tablespoon

black peppercorns

1

pound

cavatappi or pasta of choice

1

teaspoon

olive oil

6

tablespoons

unsalted butter

6

tablespoons

all-purpose flour

3

cups

milk

1

cup

shredded mozzarella

3

ounces

Parmesan-Reggiano

,

finely grated

Salt
Directions
To Toast the Peppercorns:
In a small skillet, set over medium heat, add the peppercorns and toast for about 3 to 4 minutes, until fragrant. Transfer them to a mortar and pestle and grind them until they're pulverized. If you don't own a mortar and pestle, no worries! You can transfer them to a cutting board and smash them with the bottom of a clean pan. You can also use a large chef's knife. Set the crushed peppercorns aside.
To Make the Macaroni and Cheese:
Bring a pot or Dutch oven of salted water to a boil. Cook the pasta until al dente (my pasta took about 7 minutes). Reserve about a cup of pasta water. I usually scoop it out with a dry cup measure. Drain the pasta and drizzle with a teeny bit of olive oil (this will prohibit them from sticking to each other).

In a medium saucepan or Dutch oven, set over medium heat, melt the butter. When the butter has melted, add the flour and cook for 1 to 2 minutes. Pour in the milk and bring to a simmer; cook until it's thickened, about 3 to 5 minutes. It should coat the back of a spoon. Turn off the heat and allow to cool for about 2 minutes.

Next, add the mozzarella, Parmesan-Reggiani and a few generous pinches of black pepper. If needed, turn the heat to medium-low to completely melt the cheese. Give it a taste and add salt to taste (I ended up adding about 1/2 teaspoon of salt but this will really depend on the salt content in the cheeses you're using).

Stir in the pasta and add some more black pepper if you like. Toss until evenly coated. Mix in about a 1/4 cup of pasta water. This will give it a bit of a creamier consistency. Add a bit more if you like. I ended up adding about a 1/2 cup of pasta water in total. Divide amongst bowls and top with a bit more black pepper as garnish.
Nutrition Facts
Cacio e Pepe Macaroni and Cheese
Amount Per Serving (4 g)
Calories 0
* Percent Daily Values are based on a 2000 calorie diet.