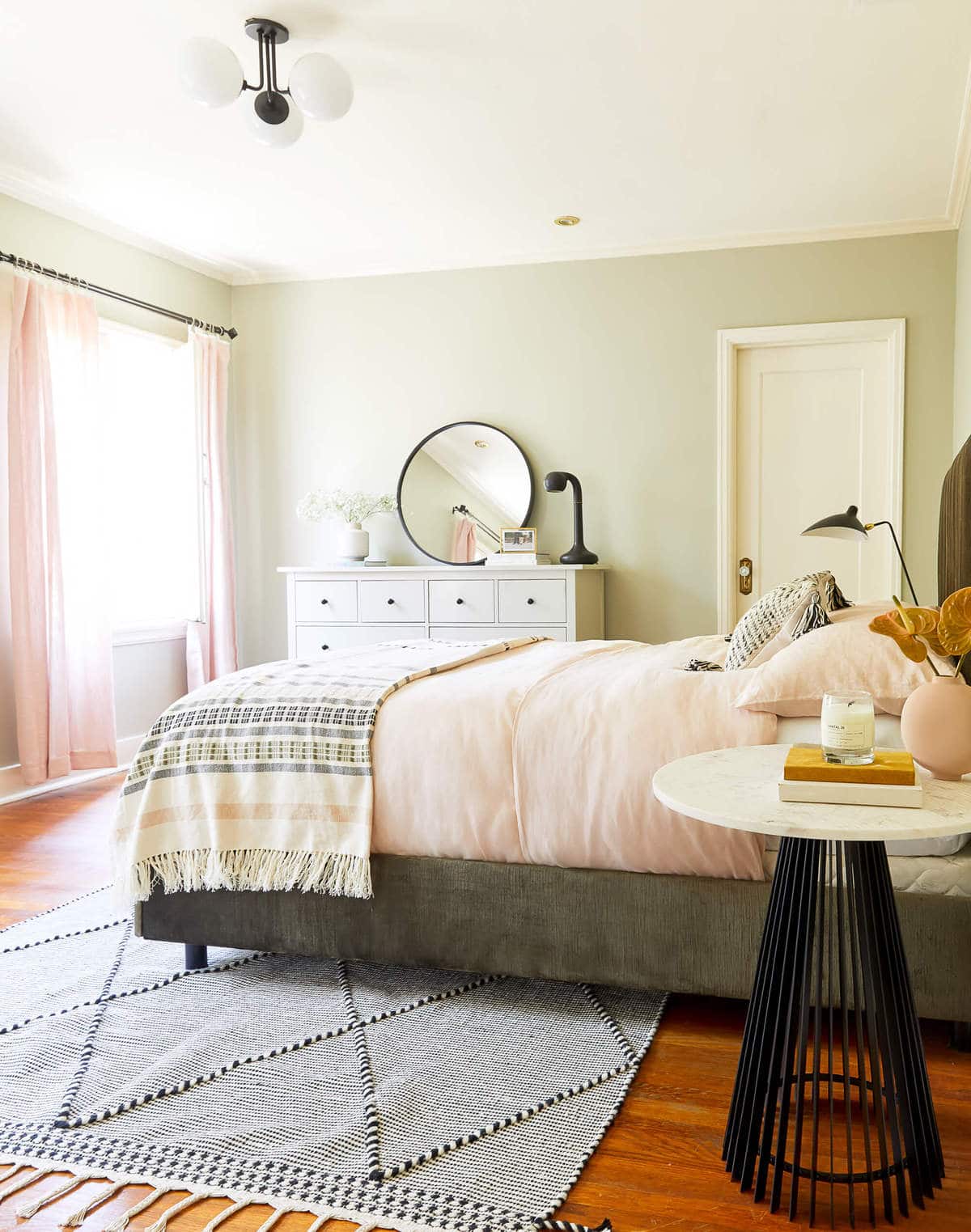 My bedroom makeover is done! YAY! It's taken a lot of time to get it to a place of total comfort. TBH when we first moved in, our bedroom resembled more of a dorm than a cozy, tranquil place. I was procrastinating on pulling the trigger on new furniture and decor—they're hard choices to make haha.
Before we get into the cozy details, let's look at some beautiful before photos! Lol. The bedroom furniture was way too dark and the curtains hardly let in light.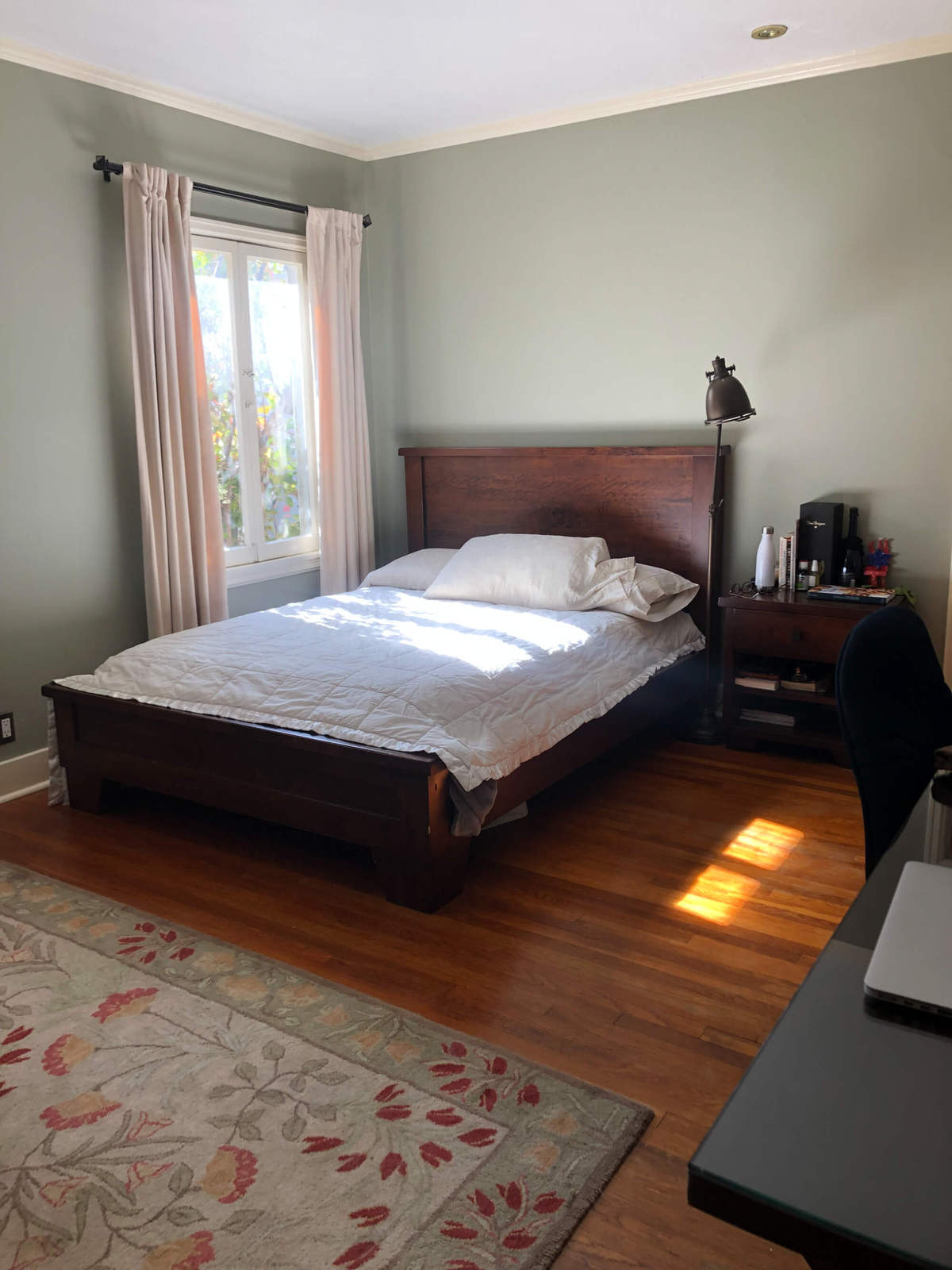 The bedroom needed a new fresh coat of paint and some new light fixtures. We also had a desk in there and it was just a place where we would keep folded clothes.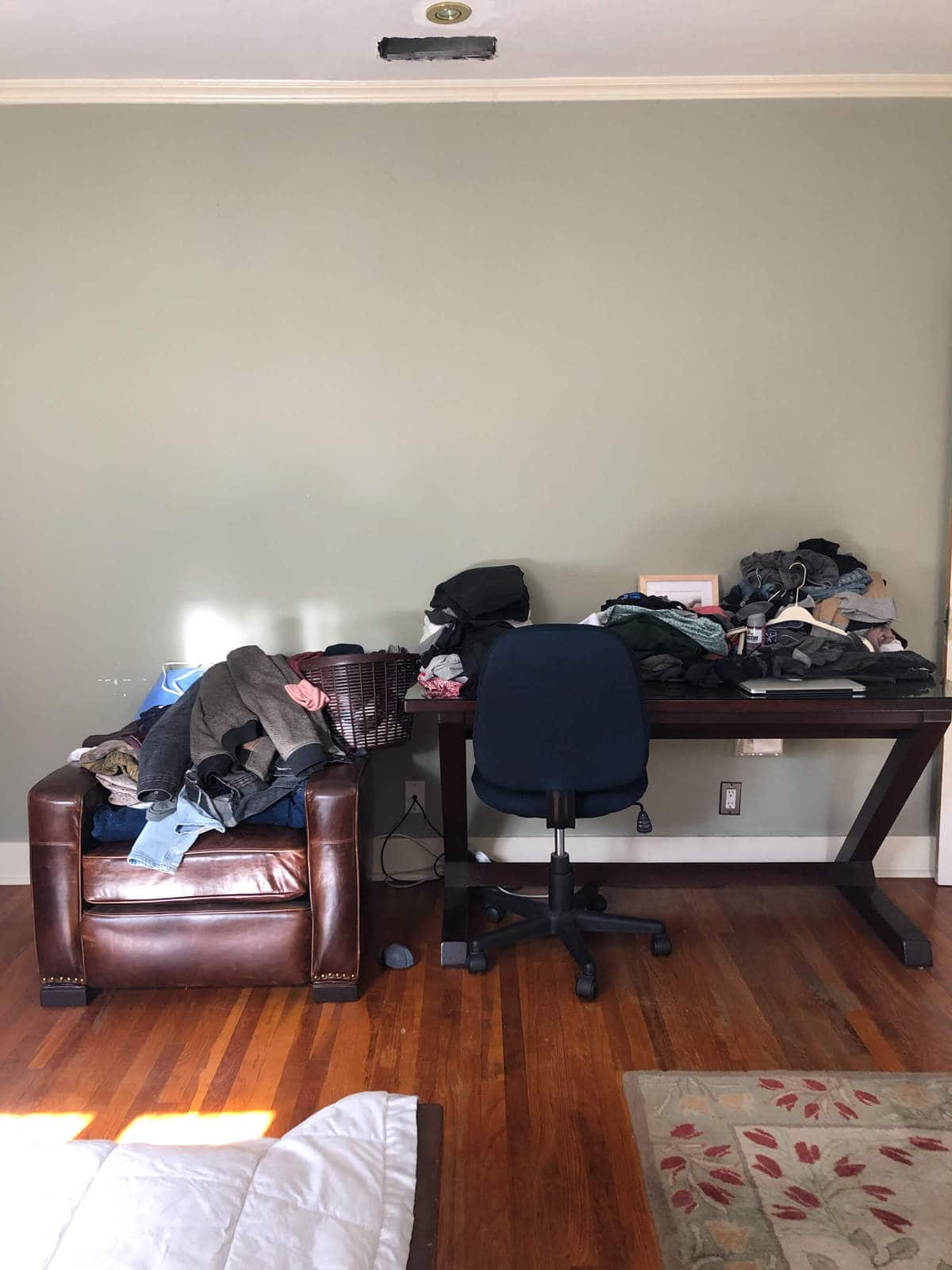 We have a pretty small closet so we definitely needed a big dresser that could hold a lot of our clothes.
I knew that I needed a whole lot of things and that's where Lulu & Georgia came into the picture. I teamed up with Lulu & Georgia for this makeover and they supplied a good amount of the furniture and fixtures in the house.
I had my eye on this Aliyah Velvet bed (in color Pine) for a long time. I actually first saw it from this post and fell in love with it. I love that the velvet looked lush and soft. I also knew that I wanted the bedroom to feel like a hotel room: nice lighting, comfy linen sheets and just everything being nice and clean.
The first thing we had to do was get rid of the furniture in the room. We gave some away, stored some and gave the room a nice paint job. We painted the ceiling, too, which really brightened up the room. I picked Benjamin Moore "Paris Rain" for the walls and "Ivory Tusk" for the trim.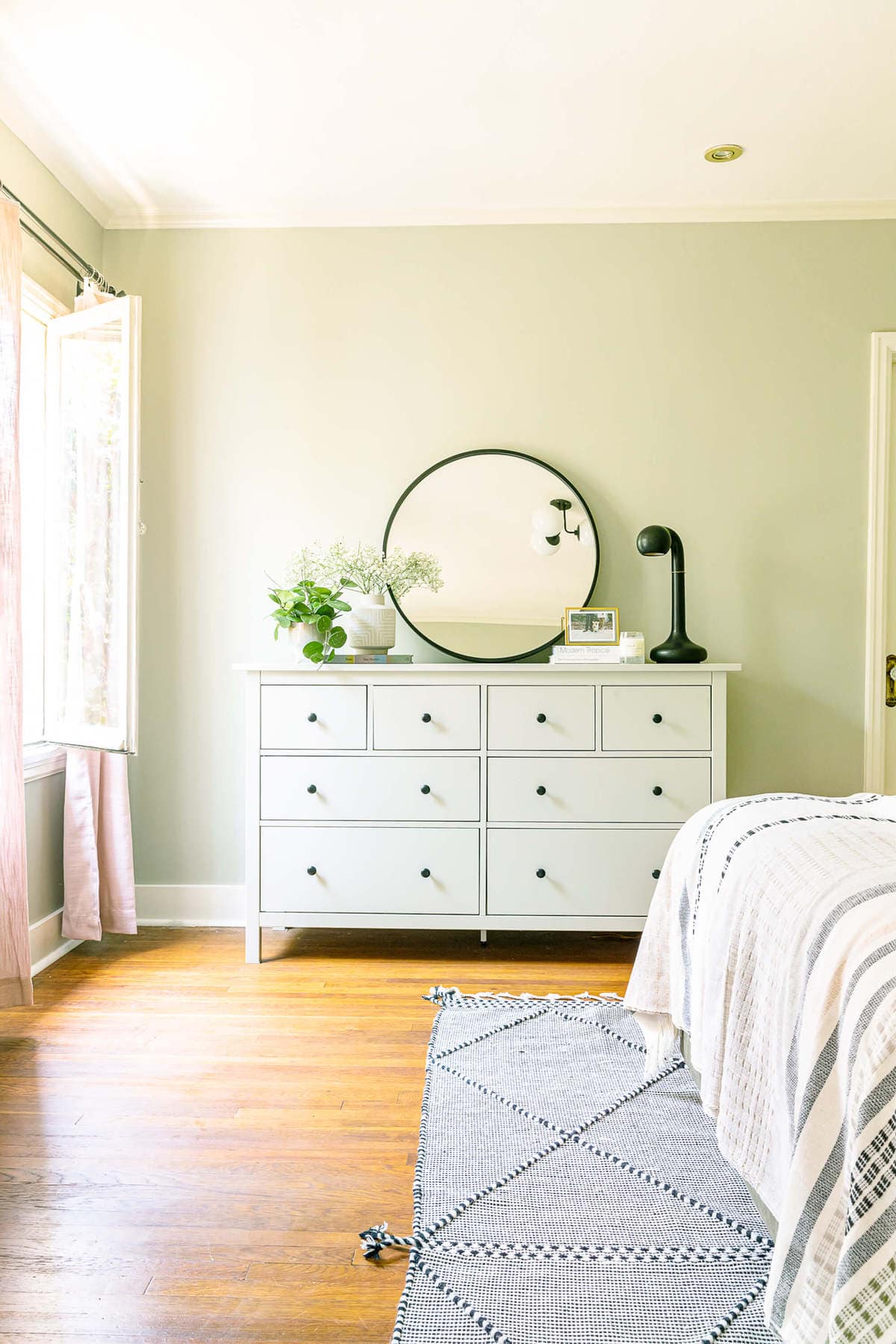 Continue Reading