Disclosure: This post may contain affiliate links, which means I may earn a commission if you click on the link and make a purchase.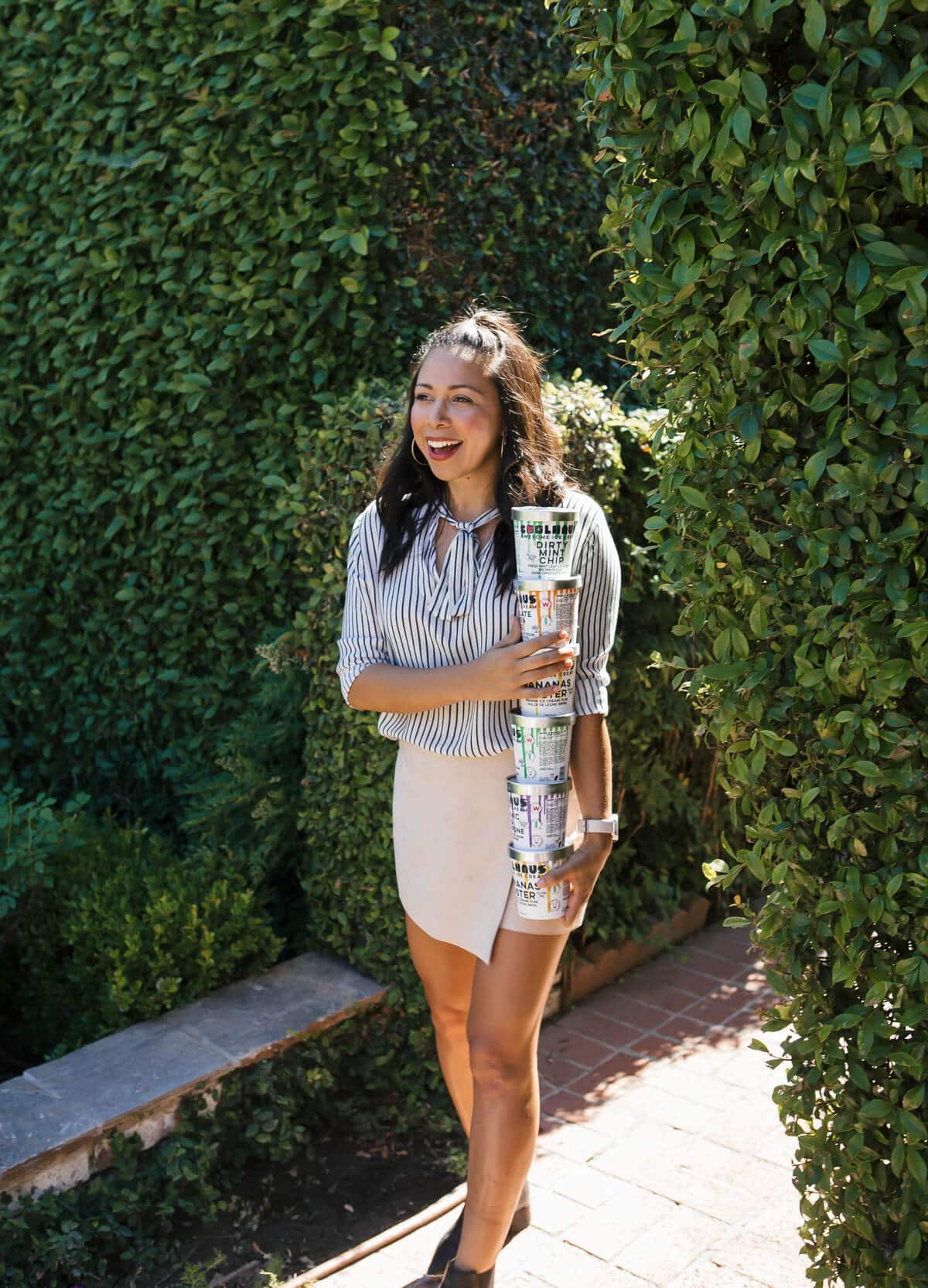 It's almost summer, which means it's beer ice cream float time!
Last weekend, I invited Billy and Steve over and we made some copycat Shake Shack burgers (recipe coming tomorrow!) and served them with beer ice cream floats using some delicious ice cream from Coolhaus.
The first time I had a beer ice cream float was a few years ago, and I'll admit that before I tried it, I thought it might be a little gross. But, umm, it was the exact opposite.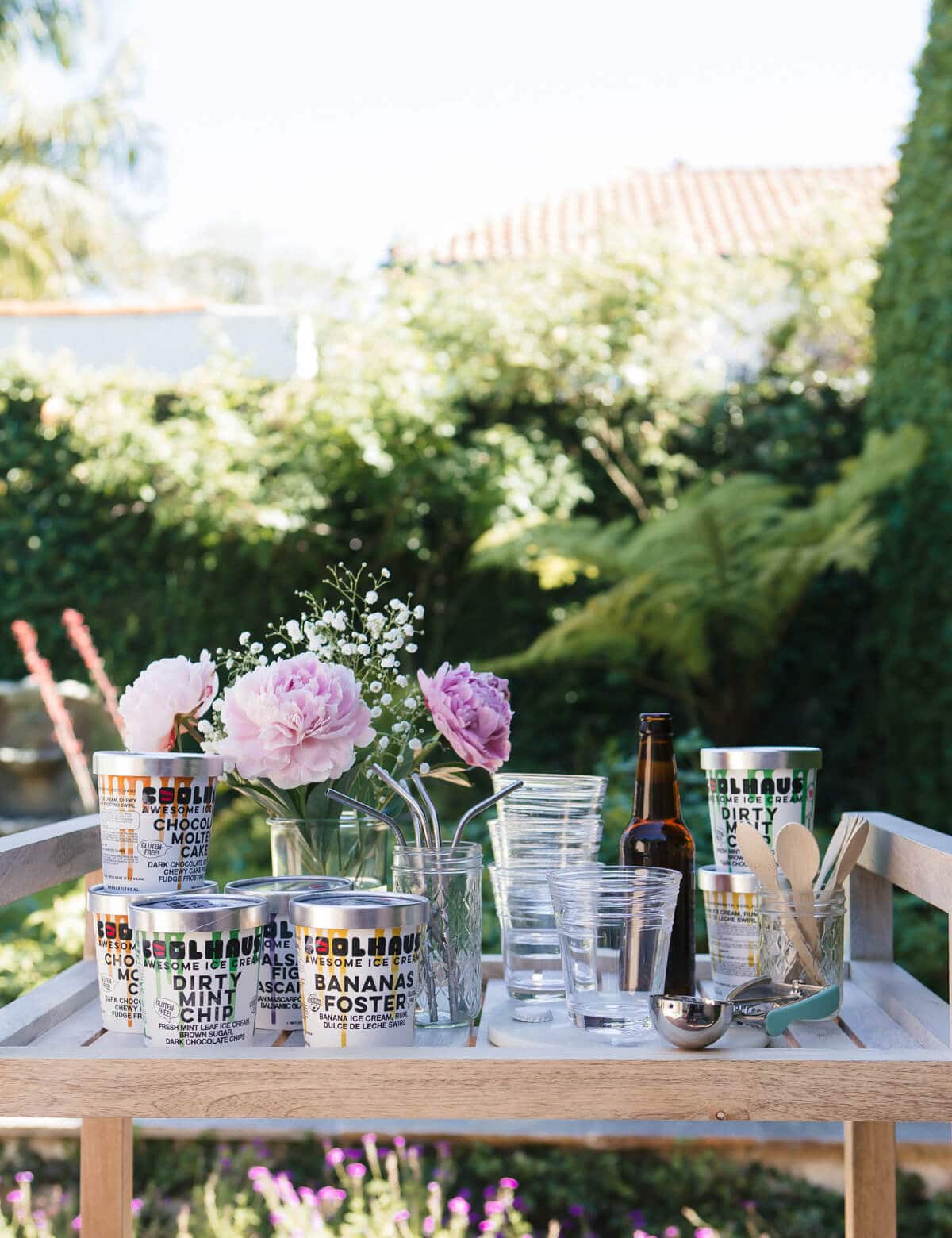 Beer and ice cream go SO well together, especially when paired properly. And of course, if you have a little kid around or someone who doesn't drink, you can substitute the beer with cream soda. Cream soda universally will go with all of these flavors of ice cream.
For this post, I teamed up with Coolhaus. I first had Coolhaus back in the day when food trucks were new and cool. I'd go to these food truck parties and I always finished my grazing with some ice cream or an ice cream sandwich from the Coolhaus truck.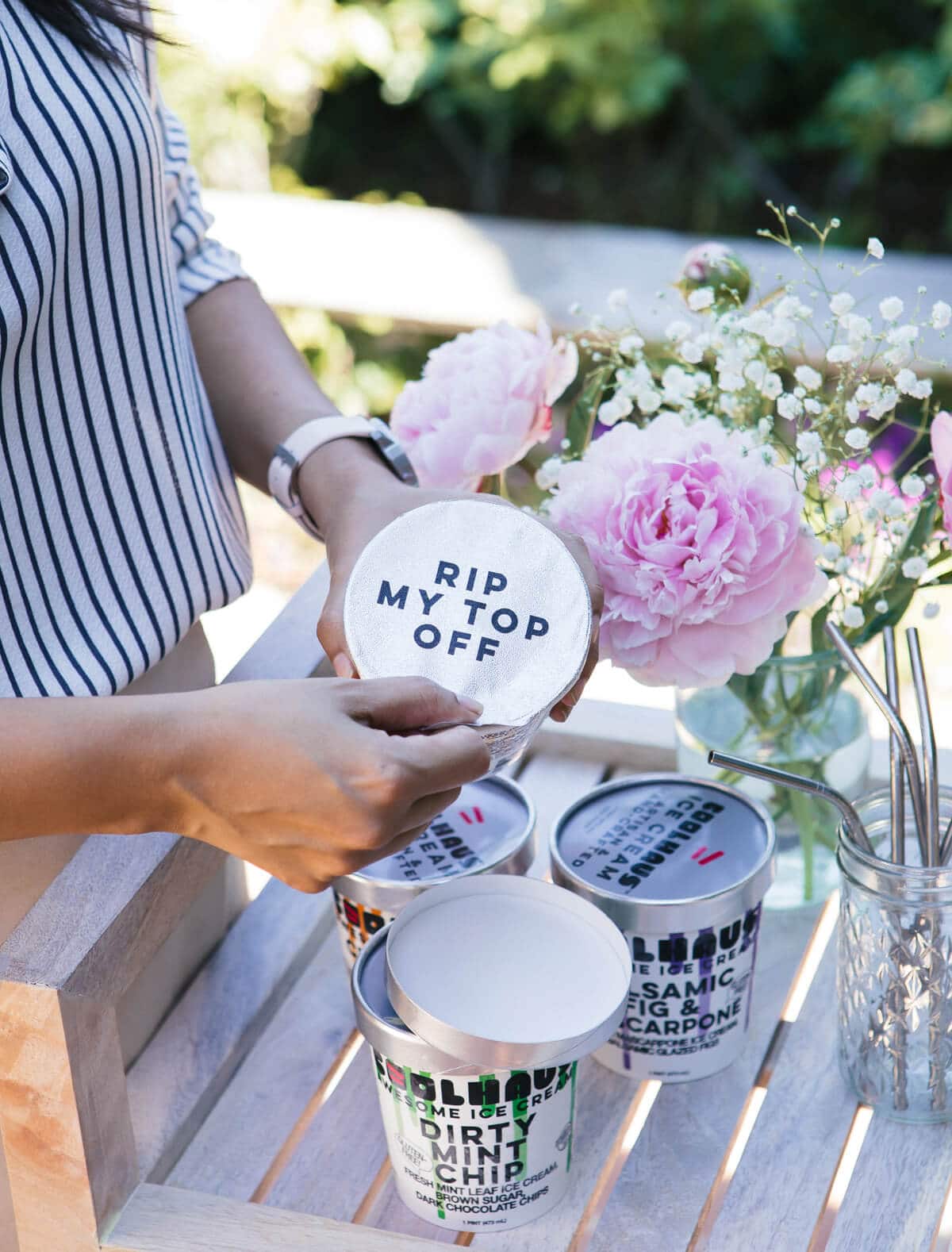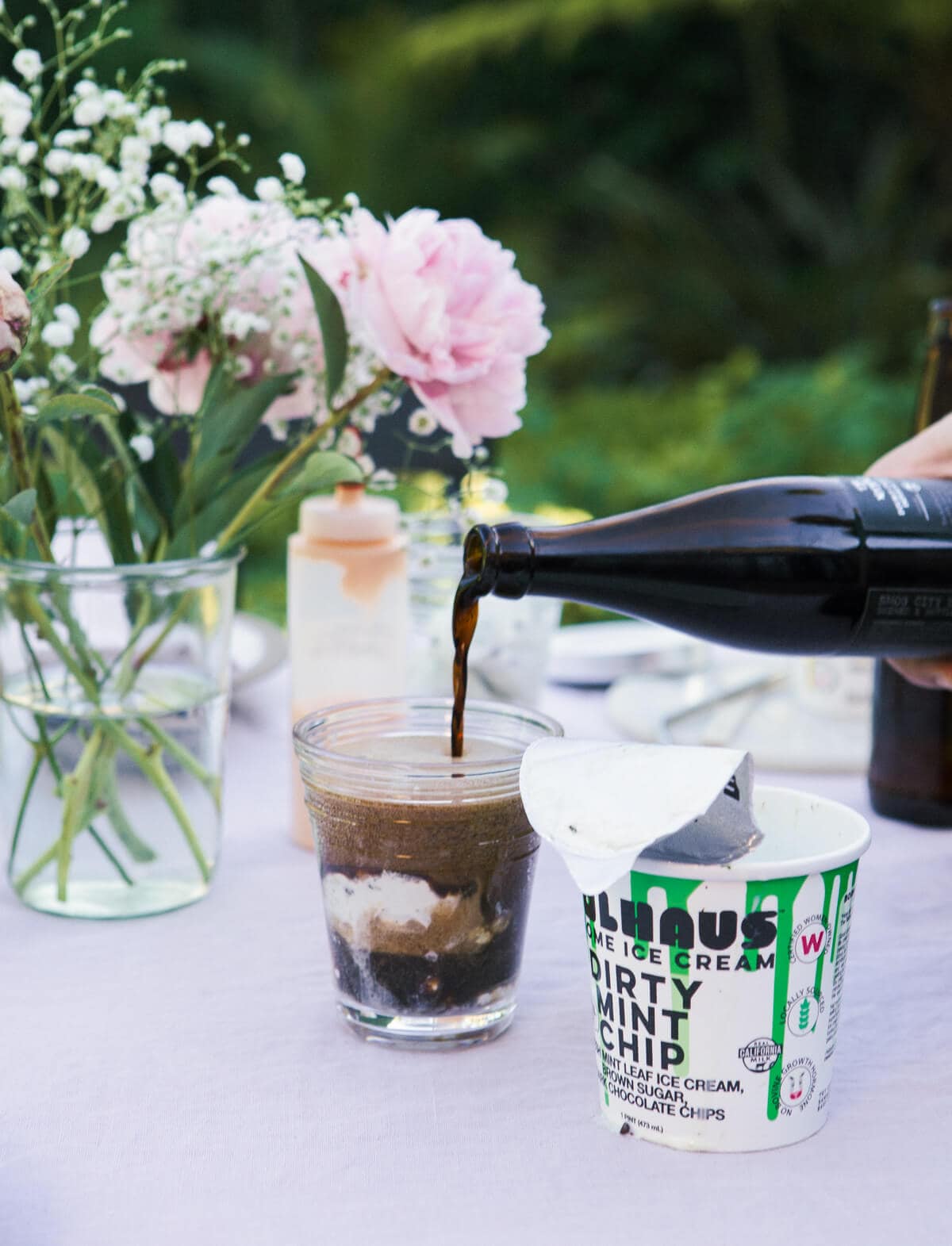 Now you're able to find Coolhaus in nearly every grocery store—it's so amazing to have watched them grow from small ice cream truck to what they are now. Coolhaus is a woman-owned, LA born business, straight out of the recession—YAS!
I figured I'd do the very difficult job of paring a handful of their ice creams with different types of beers.
Here's what I paired and loved: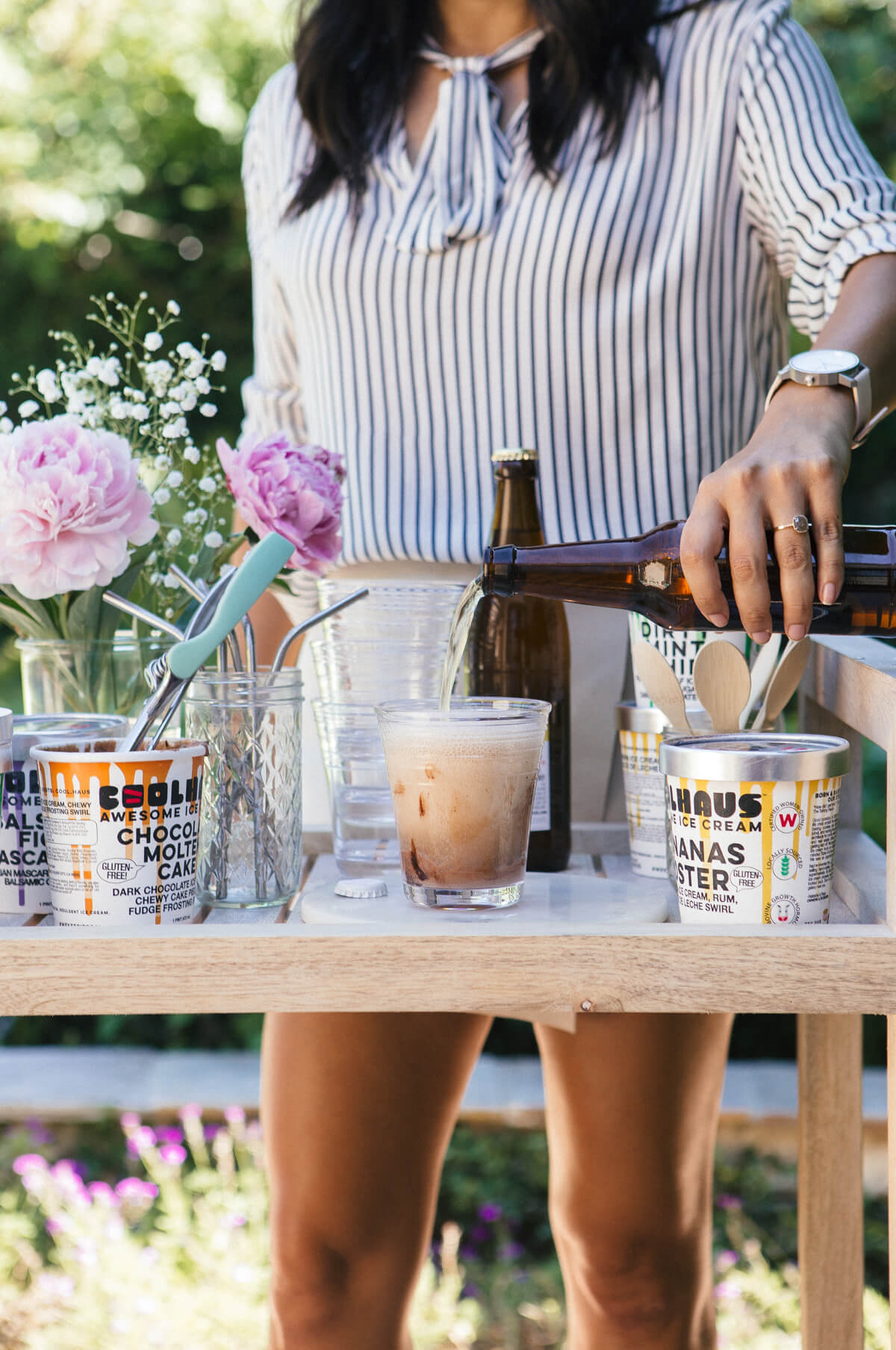 1. Dirty Mint Chocolate Chip with a stout – I accidentally and unknowingly bought a coffee stout. It was surprisingly SO amazing with the Dirty Mint Chocolate Chip, which uses real spearmint and little delicious bits of chocolate.
2. Bananas Foster with a hefeweizen – The bananas foster might be my favorite flavor because I love bananas and the dulce de leche swirl is bomb. It pairs well with a hefeweizen because a lot of hefes have banana-like-tasting notes and the tartness works well with the sweetness of the dulce de leche.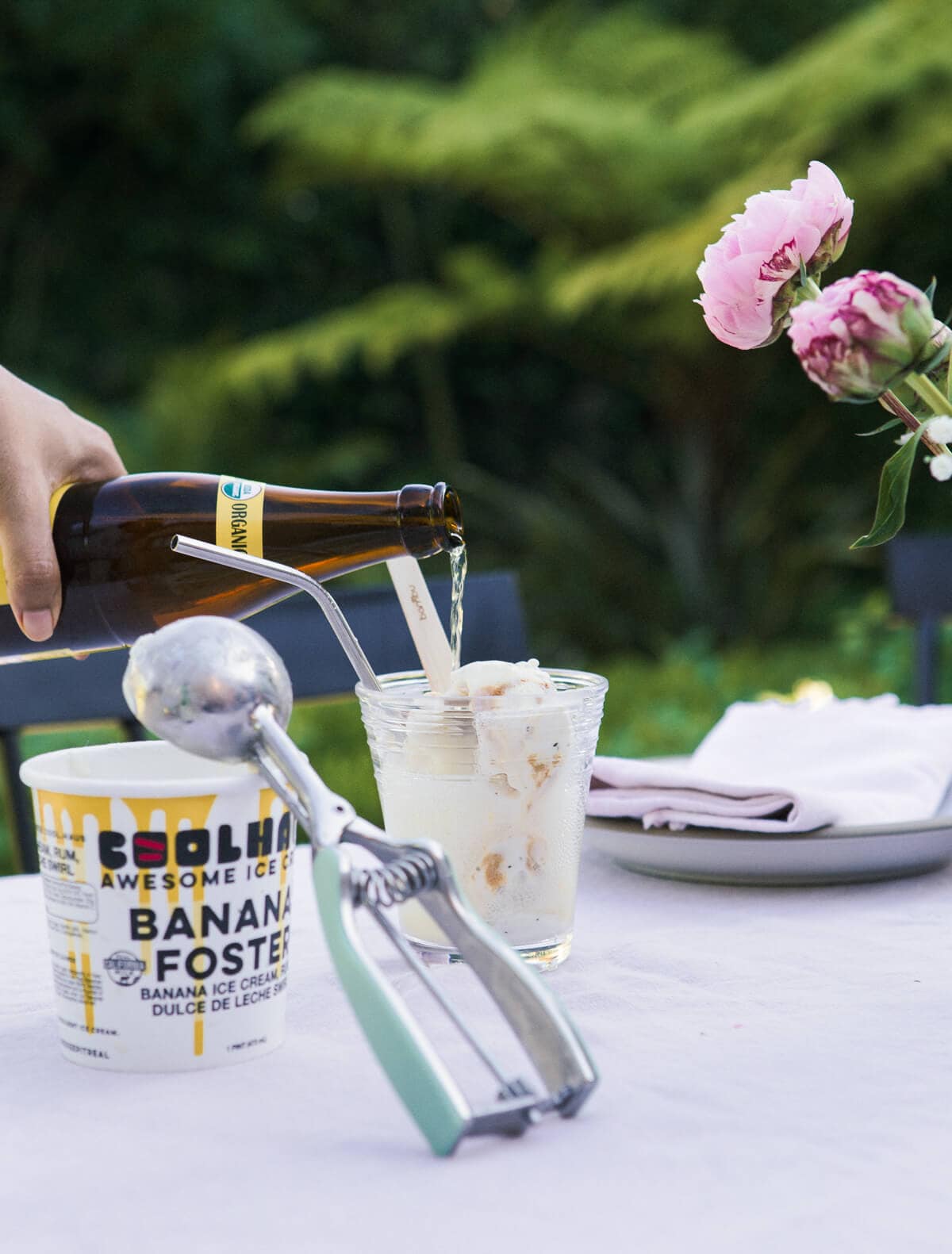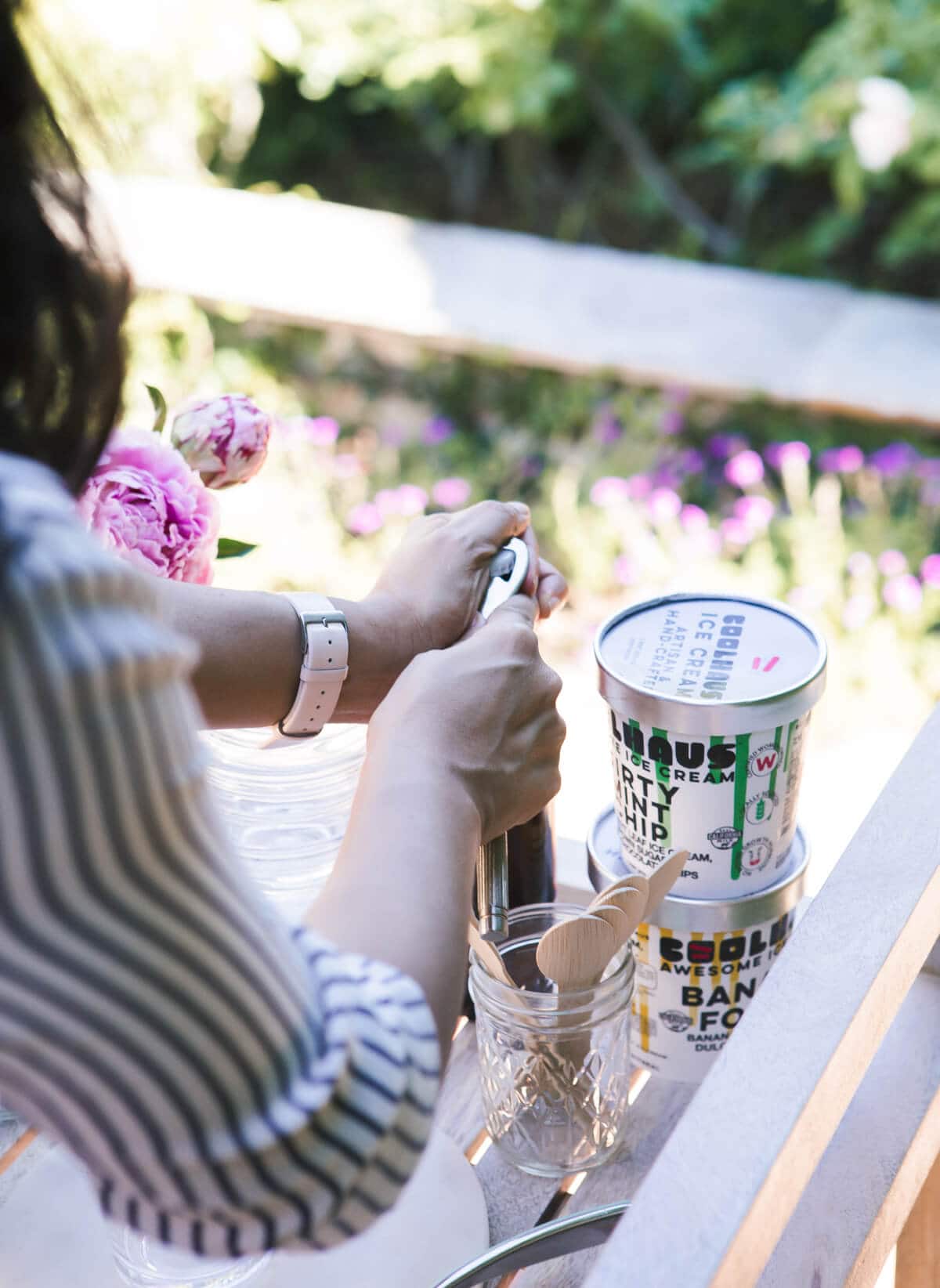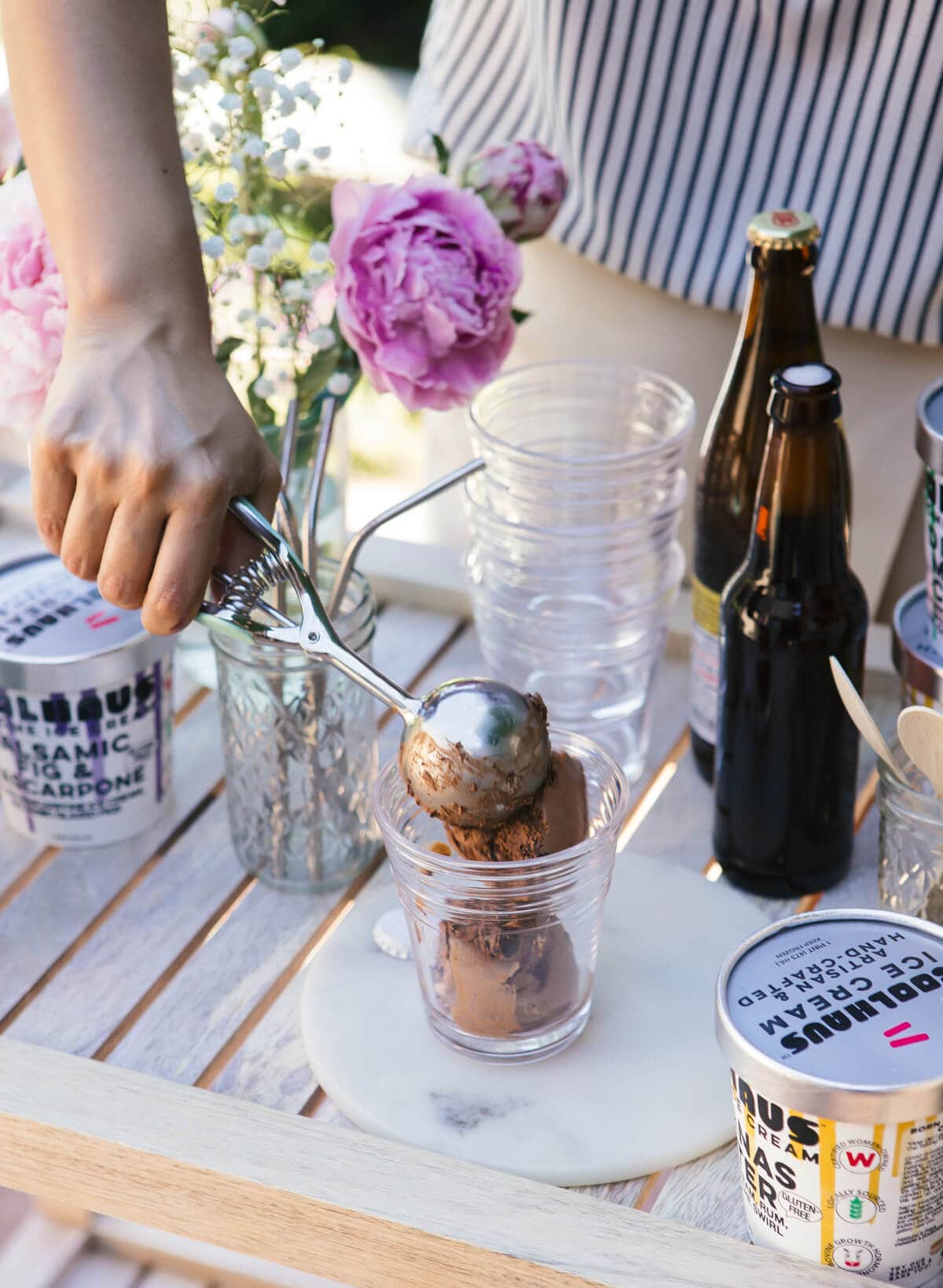 3. Chocolate Molten Cake with a cream ale – At first I thought that the chocolate molten cake would go well with a stout and I tried it that way but it was a bit too rich for me. I liked it better with a cream ale that has some oat-y, malt-y notes that pair well, but isn't too overpowering, with the rich chocolate molten cake flavor.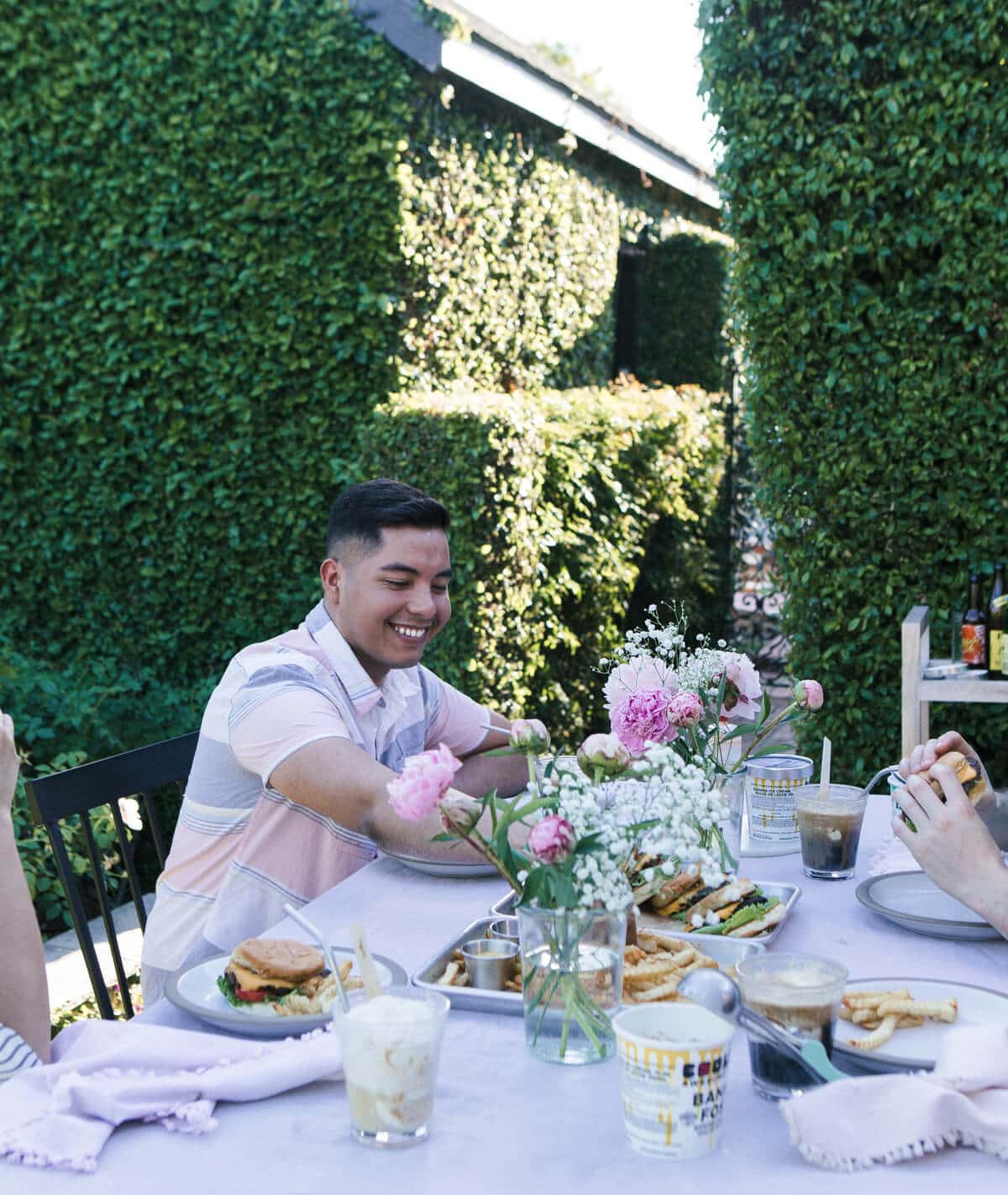 4. Sundae Fundae with a gose (sour beer) – Josh is an ardent fan of the sour beer category. I generally skip sours because a lot of them are simply too tart for me so I was PUMPED when I took a sip of the Sundae Fundae flavor with the gose. It kinda makes sense that it would pair nicely because the Sundae Fundae is comprised hazelnut swirl, almonds with a vanilla ice cream base.
Last but not least AND MY FAVORITE PAIRNG OF THEM ALL:
5. Balsamic Fig & Mascarpone with a cherry lambic – The tart and creamy mascarpone went so well with the sweet and tart and fruity cherry lambic. It was such a good (and pretty) pairing. I love the dried fig in the ice cream because it adds a nice chewiness and texture to the beer float.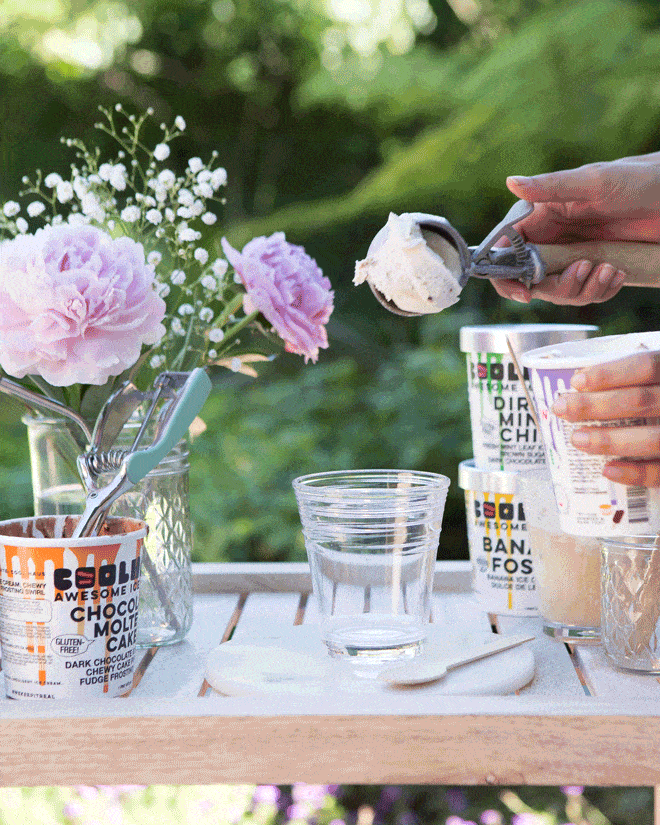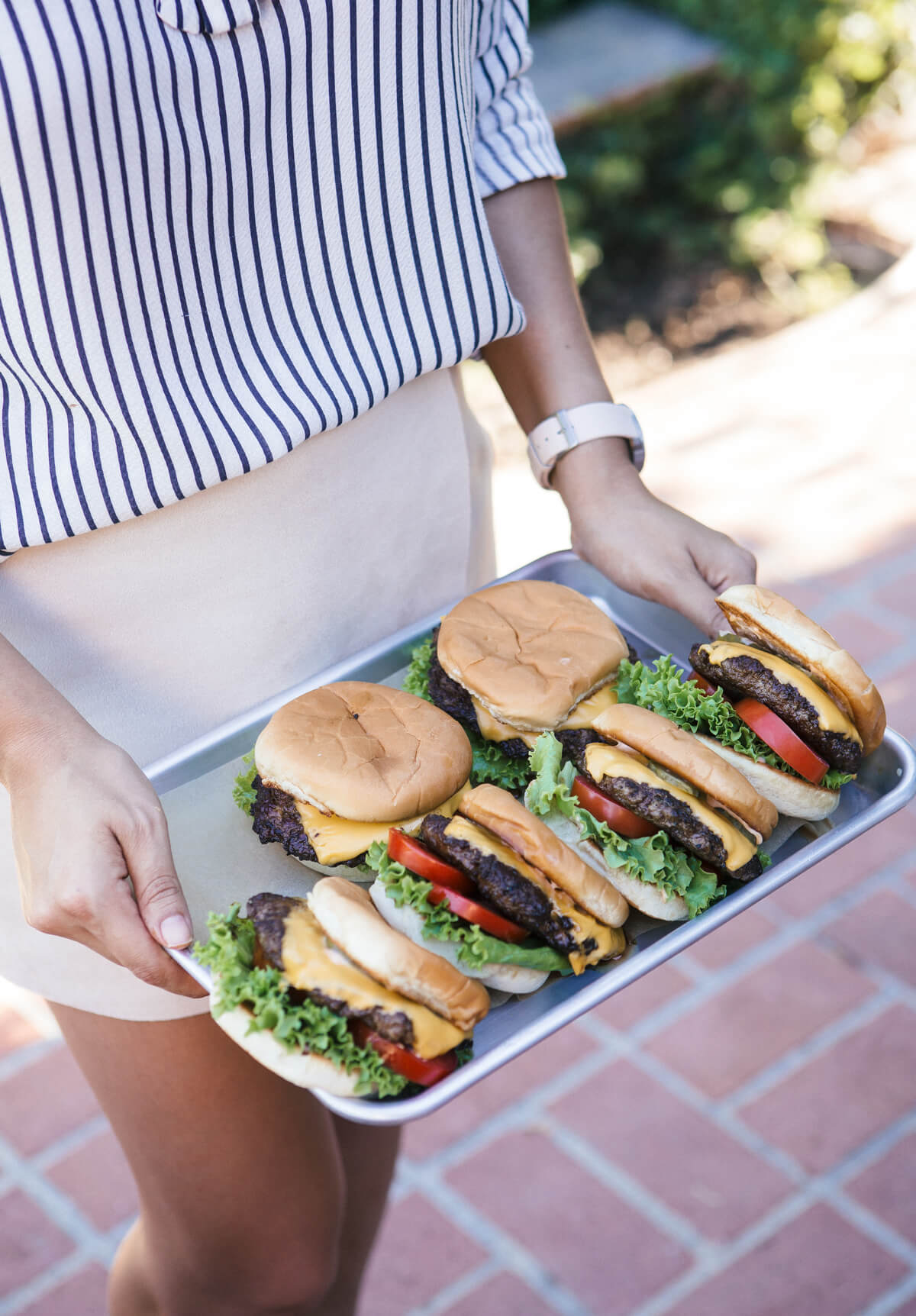 Beer floats are dope because they are so simple to put together. I love throwing elaborate dinner parties and all but sometimes, especially when it's just a small group, I want it to be a breeze. These make it SO easy.
Tomorrow, we're talking about burgers and crinkle fries. And if you want, you can totally dip the crinkle fries into the floats—it is weird but good.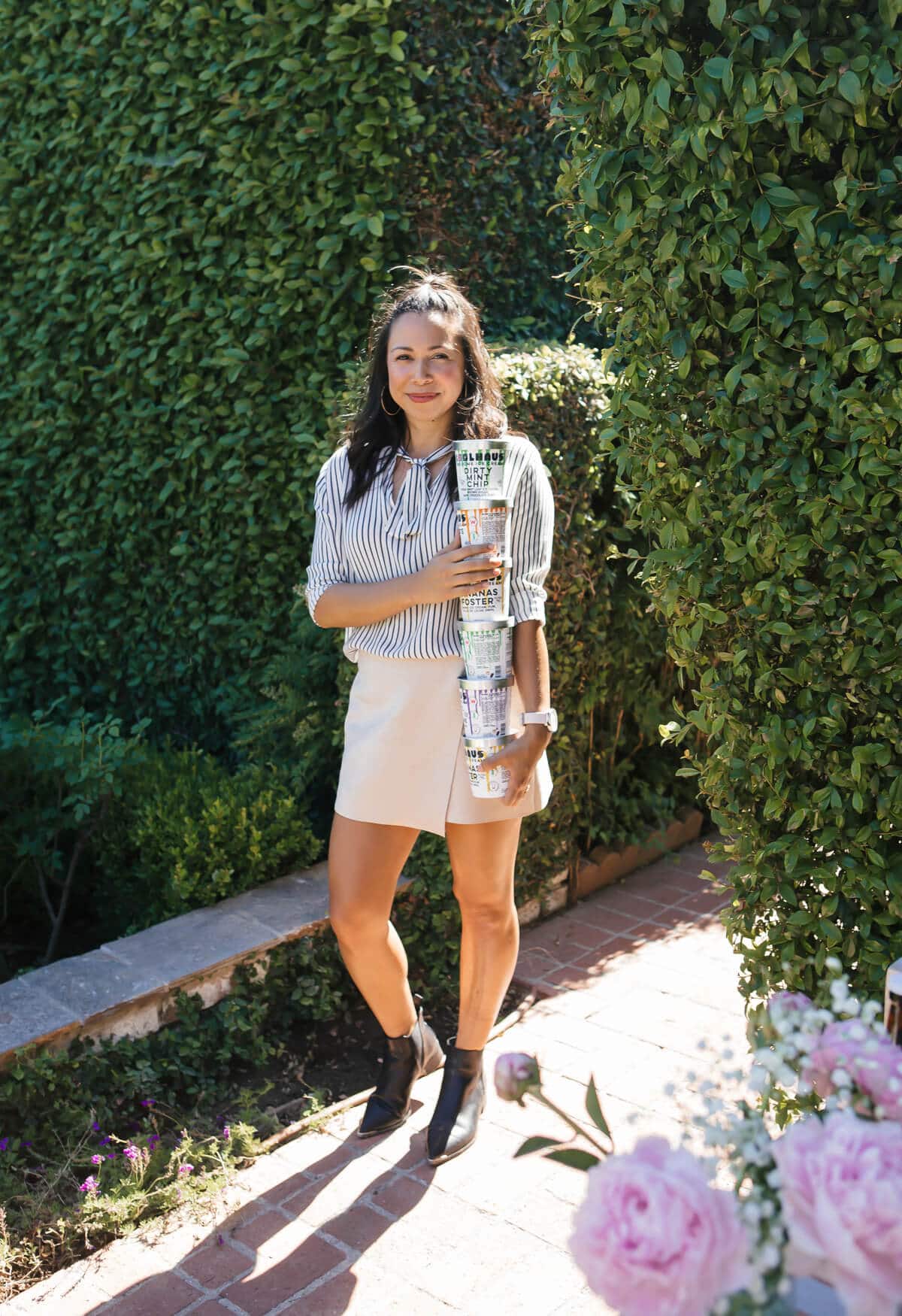 (This post is sponsored by Coolhaus. Thank you for supporting the sponsors that keep A Cozy Kitchen cozy.) 
Photos by Billy Green