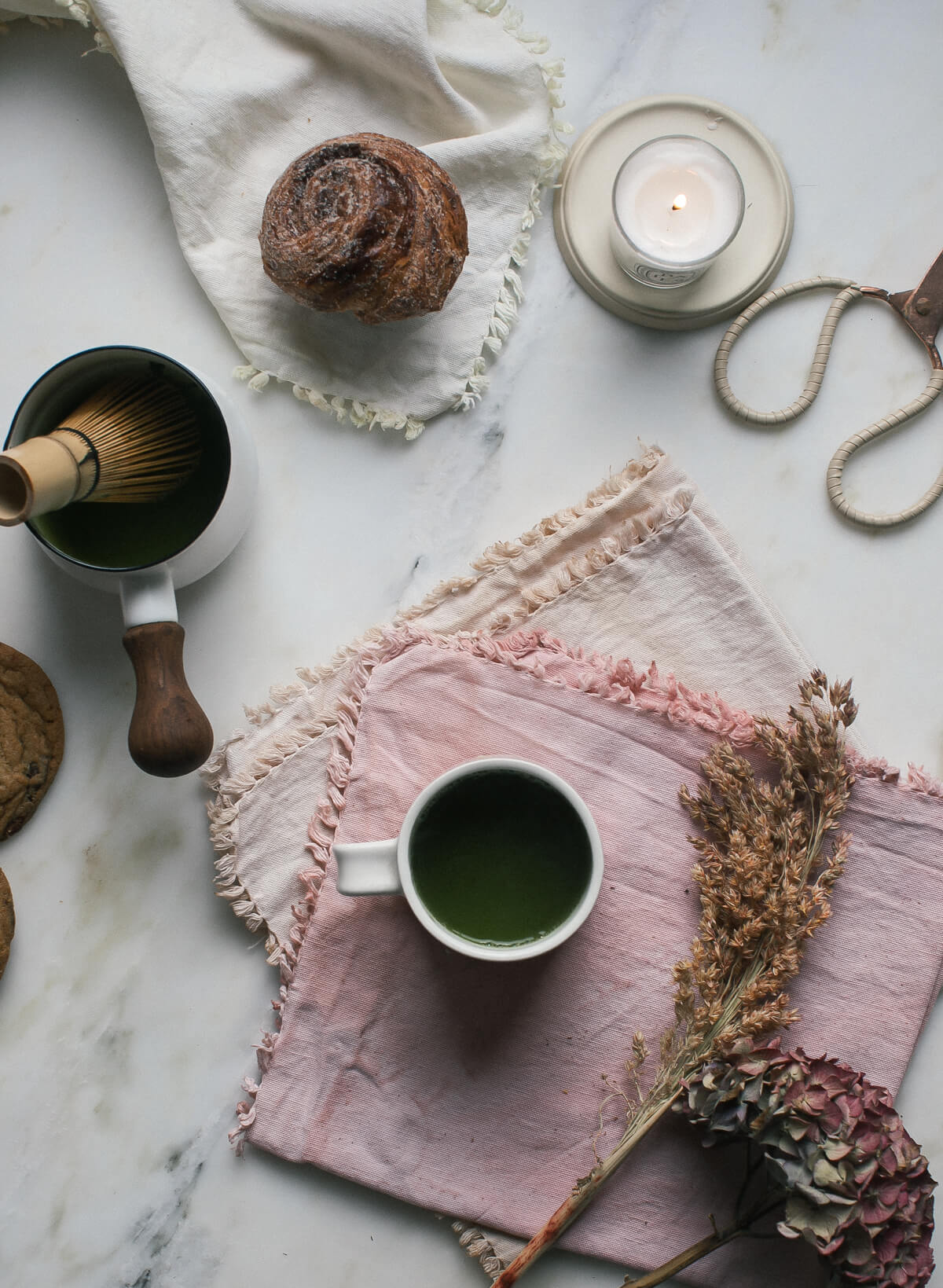 PHEW! This project has been on my to-make list for a very long time.
As I was saying last week, I'm using January as a get-my-life-together-month, which includes–but is not limited to—freshening up my look a bit. Part of that is getting some new linens up in my life for photos.
I've always been after linens with really warm neutral colors and they've bit impossible to find. After these dried I was so into the results that I wanna try all sorts of veggies and fruits!!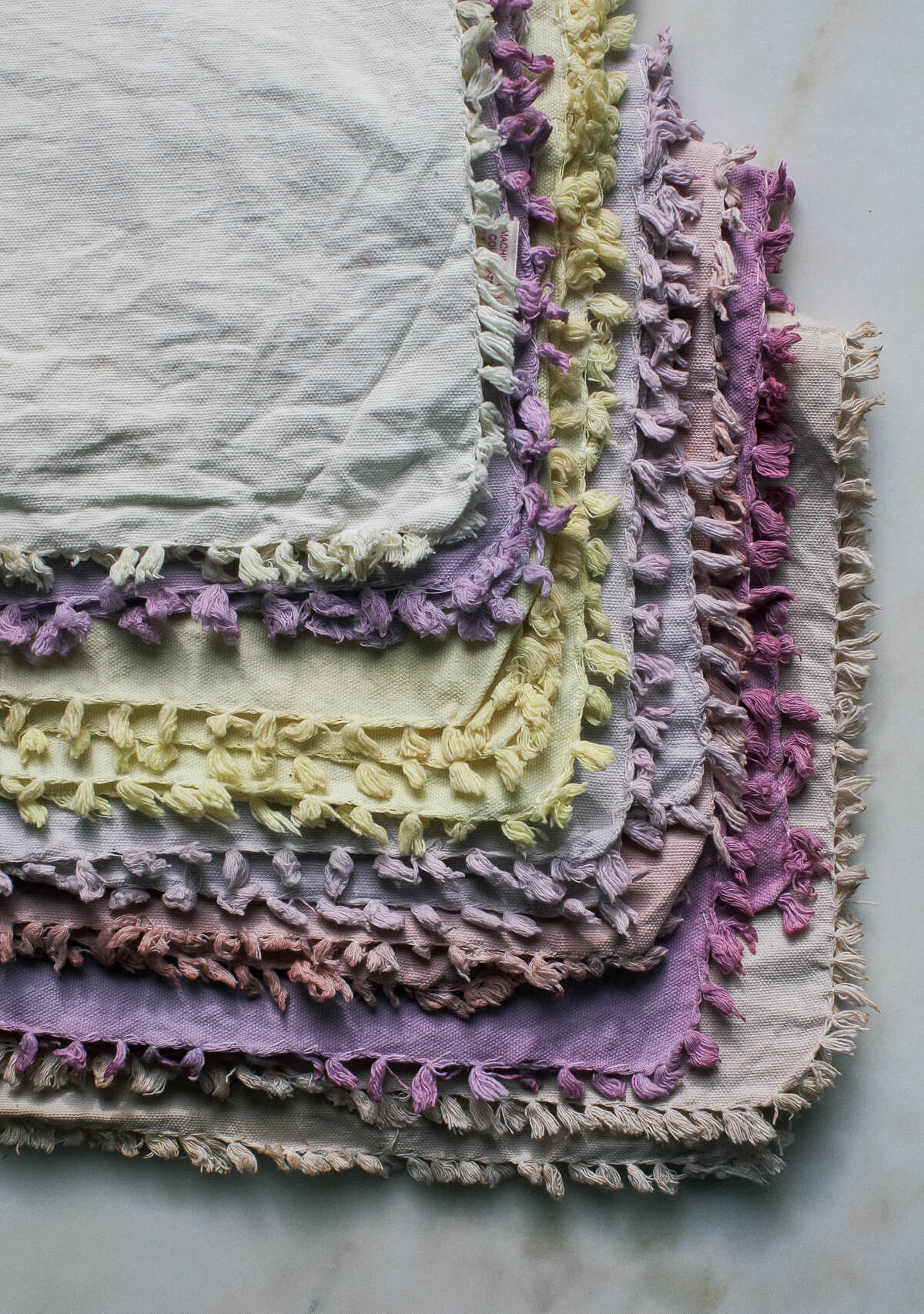 From left to right/bottom: turmeric (short soak); blackberries + yellow onion skins (long soak); turmeric (long soak); blackberries yellow onion skins (short soak); avocado skins and pits; blackberries; yellow onion skins.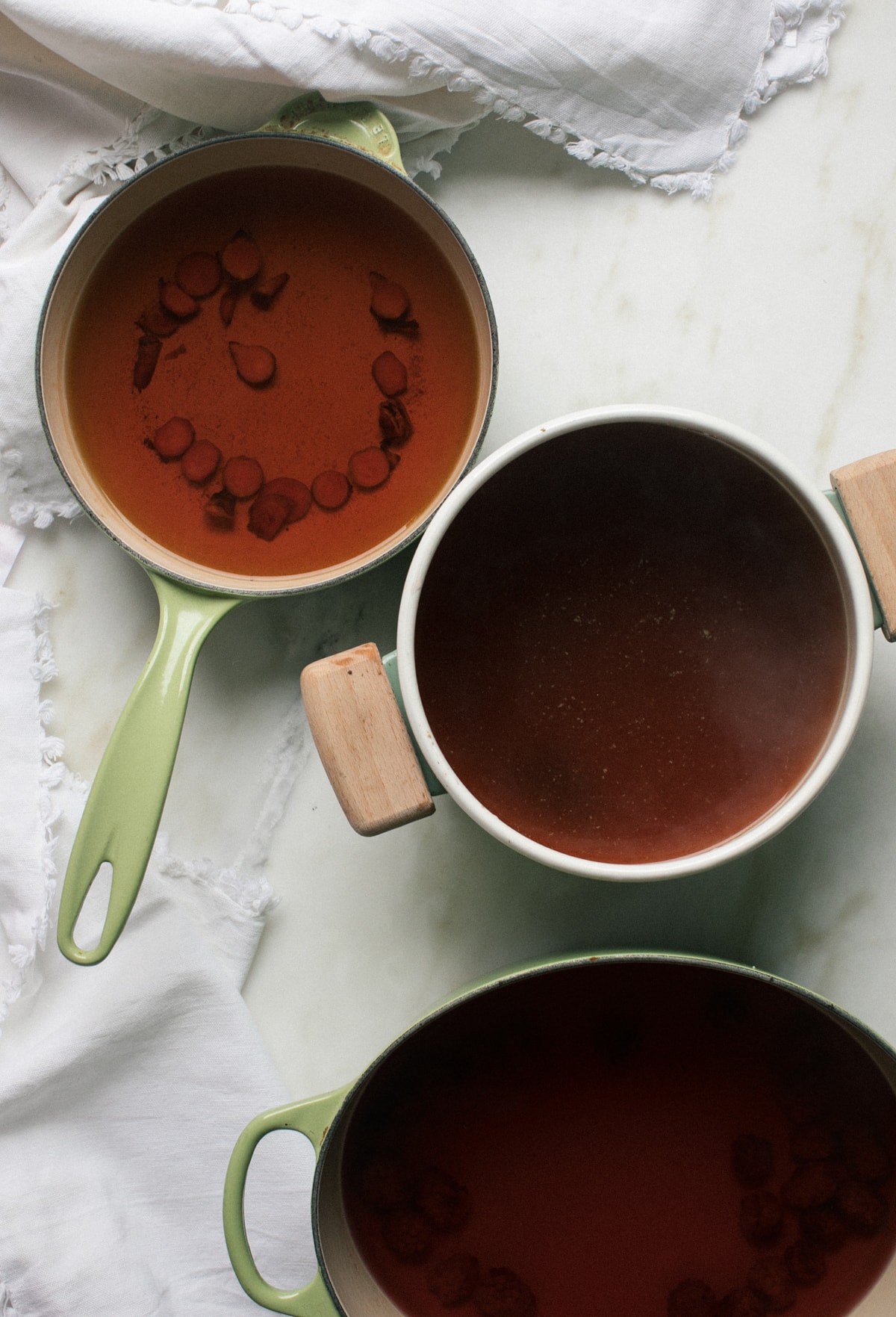 I adore the way they turned out and I'm pretty sure I'm going to use them all of the time! The best part about this lil' project is that it was super easy, wasn't messy and was pretty inexpensive and doable.
Let's start with what I used:
1. Avocado skins + pits = mauve(!!). I bought two avocados, ate them and was sure to save the avocado skins. I boiled them for an hour and they resulted in the most gorgeous color in the world. Who knew?!?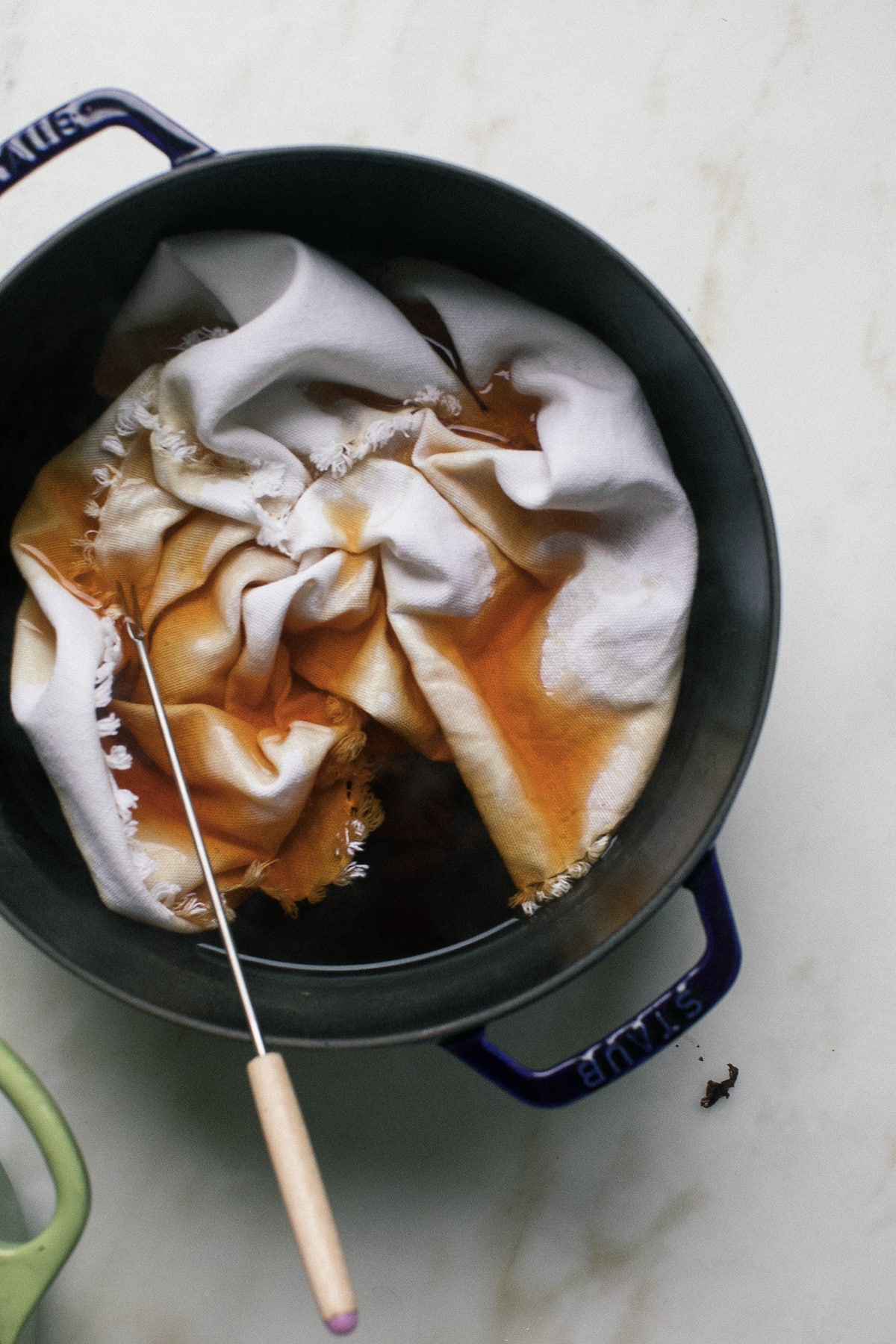 2. Frozen blackberries = dark purple. I left the first linen in the mixture for about 1 minute and then left the 2nd linen in there for about 30 seconds.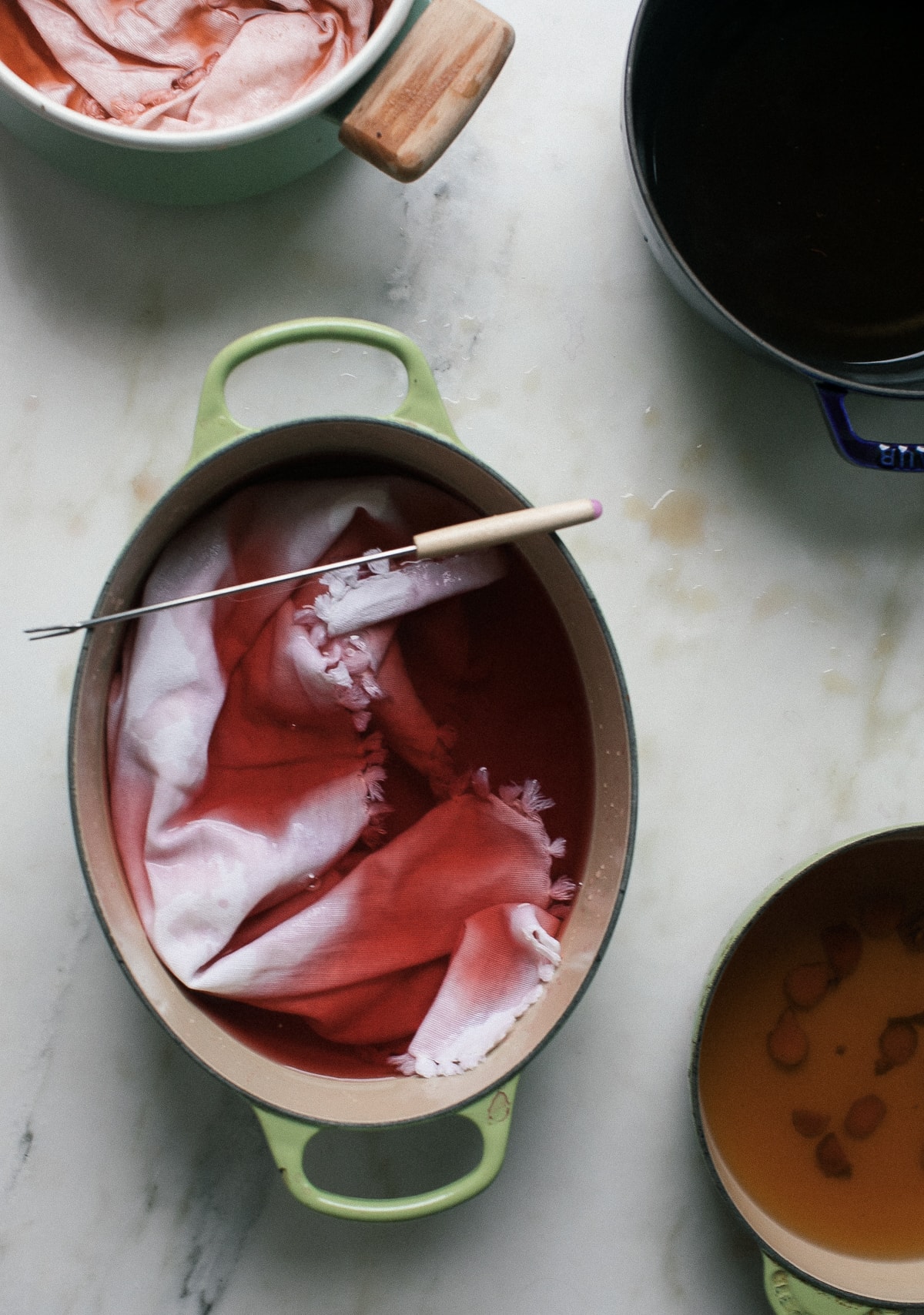 3. Fresh turmeric (ground turmeric will work, too!) = light yellow and deep yellow. I left one linen in there for a minute or so and the second one I left in there for about 30 seconds. I loved the lighter one better!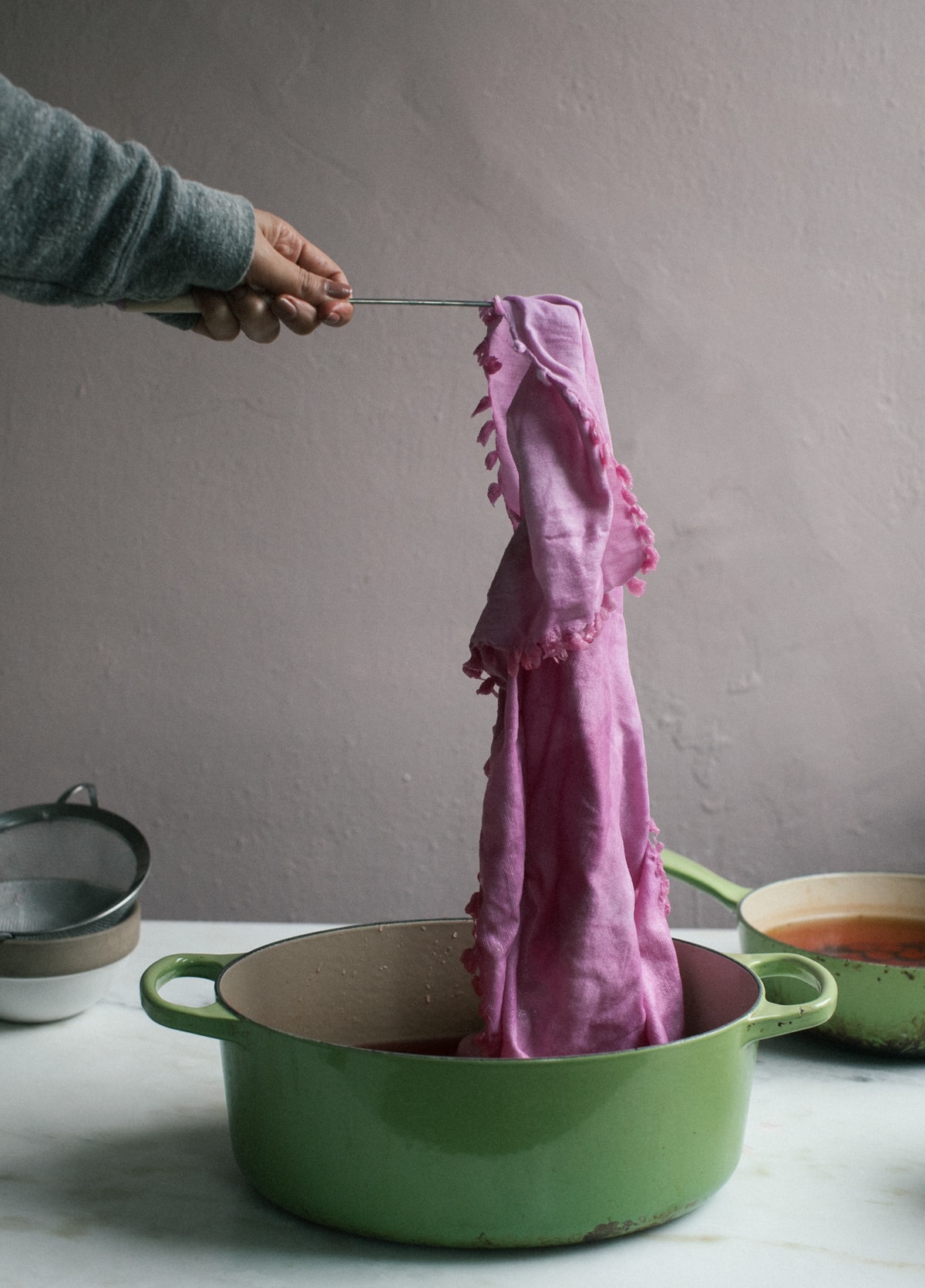 4. Yellow onion skins = light, warm brown. This was probably my favorite. Take the yellow skins from 2 onions and boil them for an hour. It was a beautiful brown color.
5. Yellow onion skins + blackberries = prettiest shade of baby purple. I love the idea of combining them. I think yellow onion skins and avocado skins would be gorgeous together.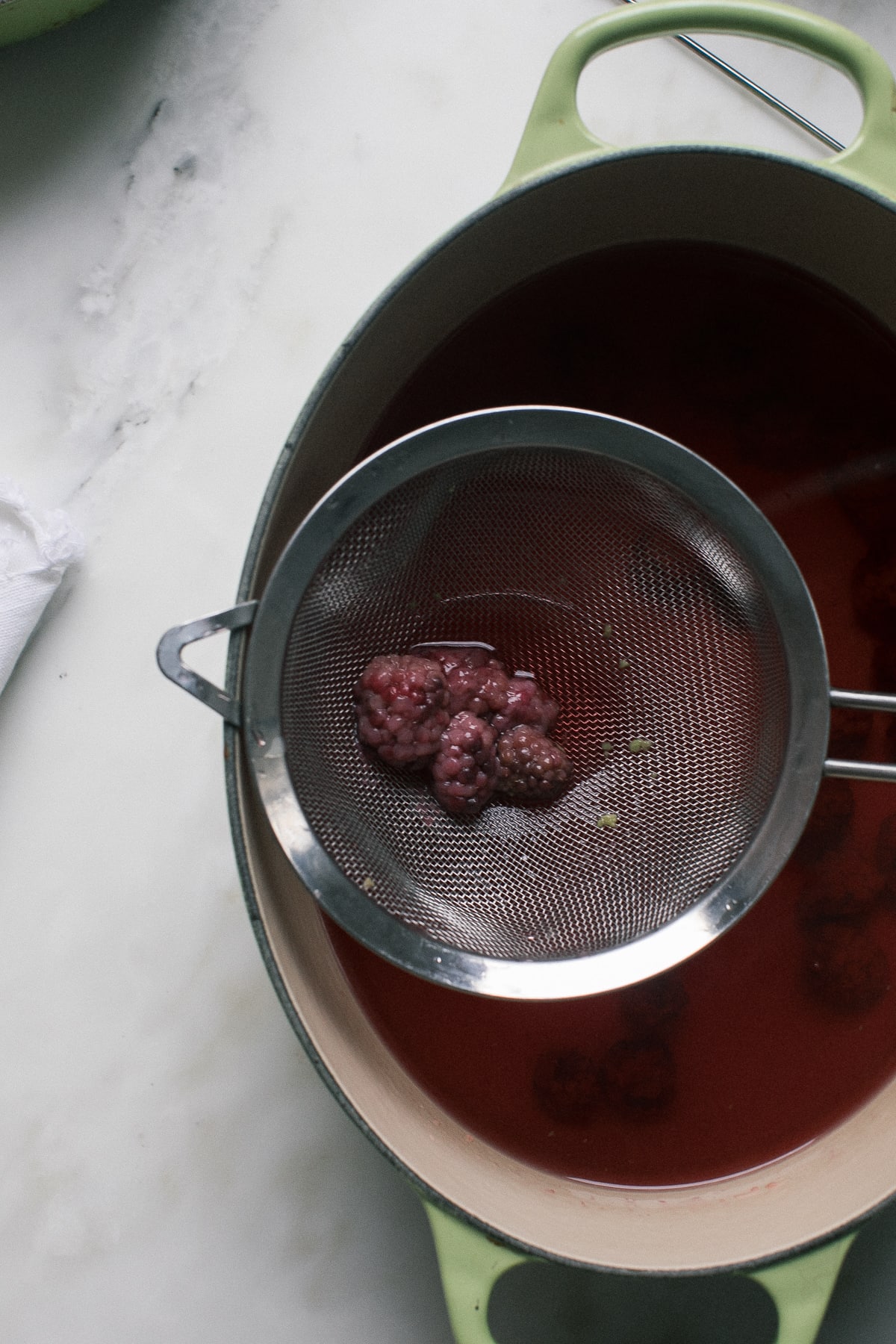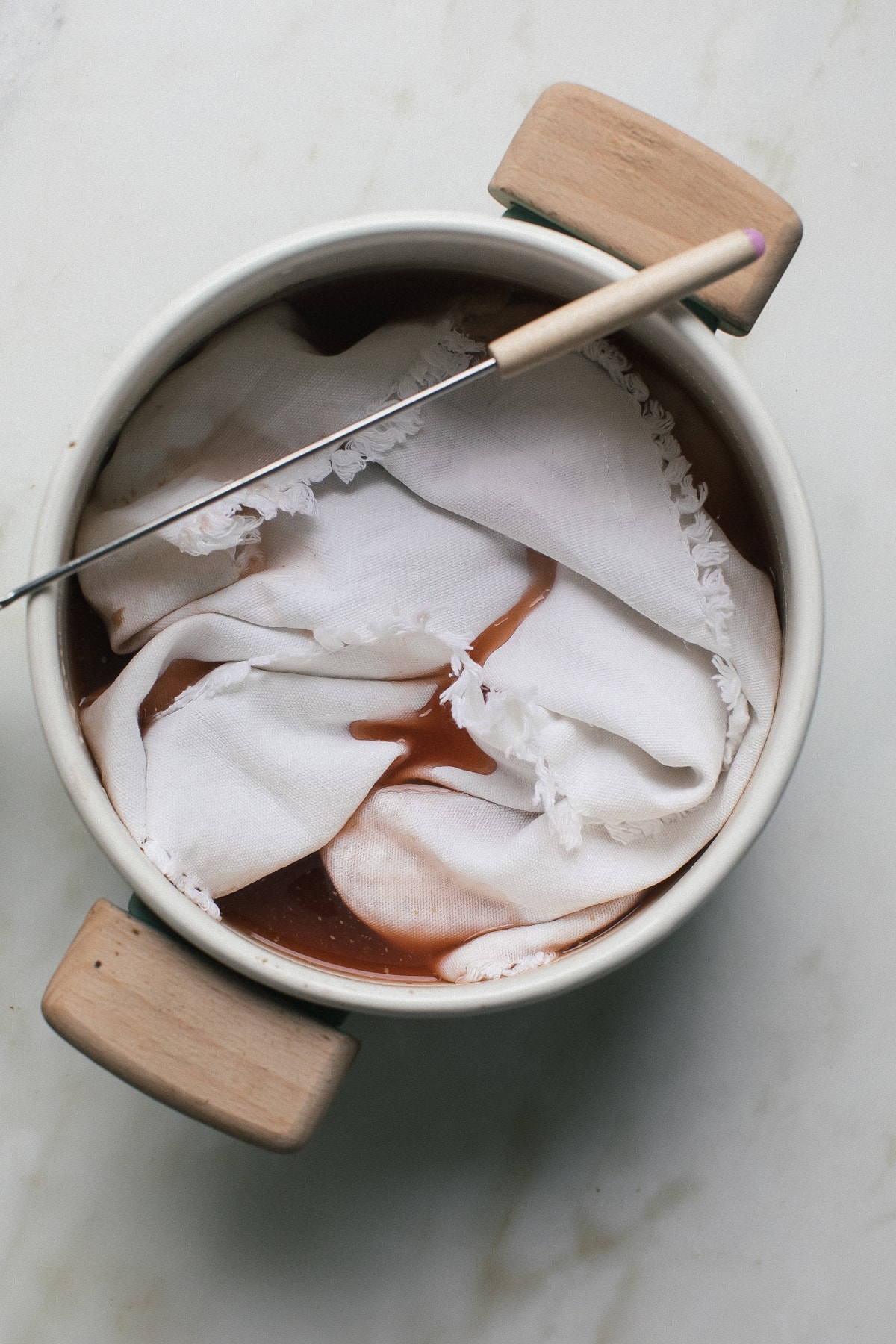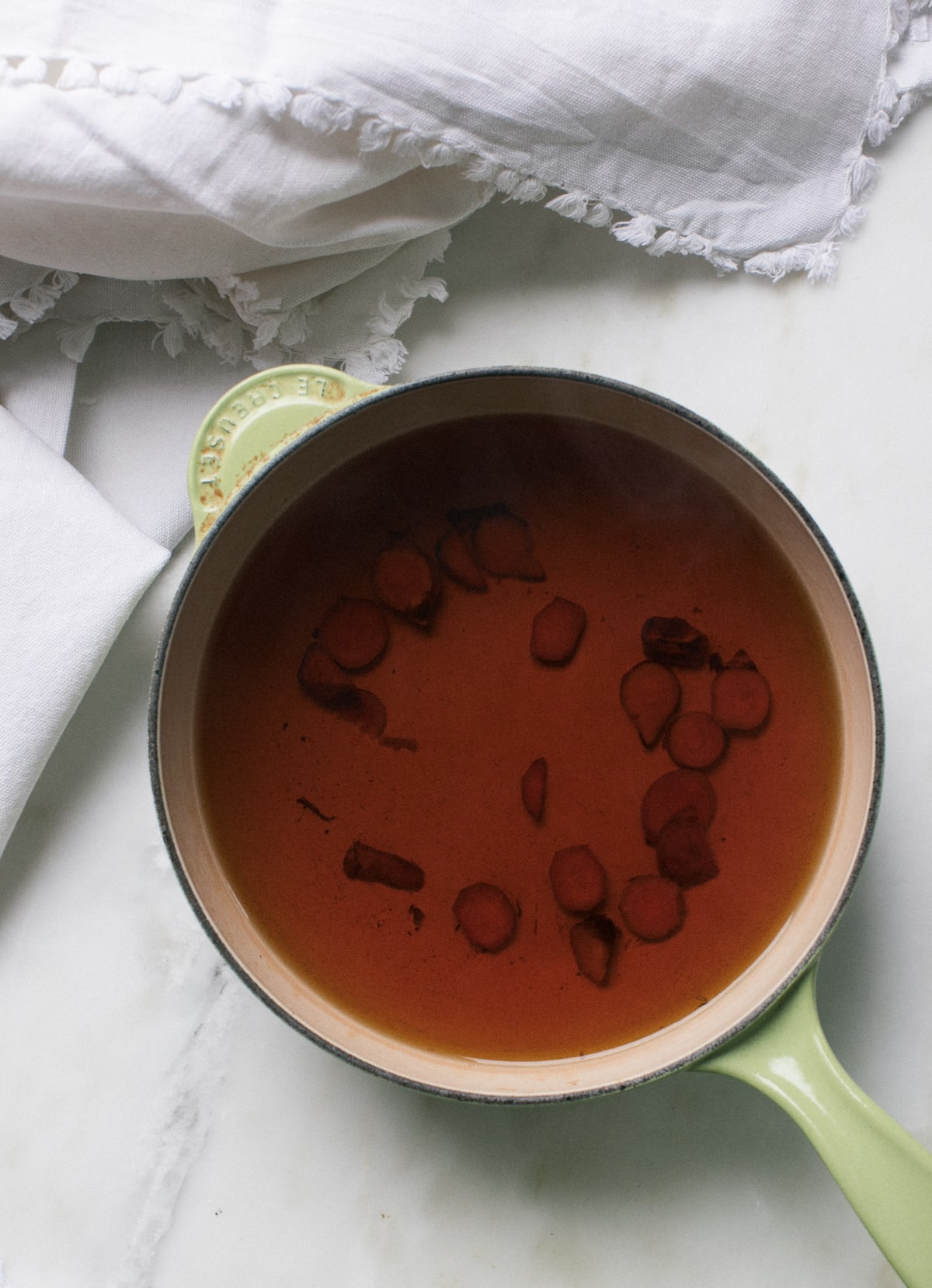 (Here's a dessert I can't eat!)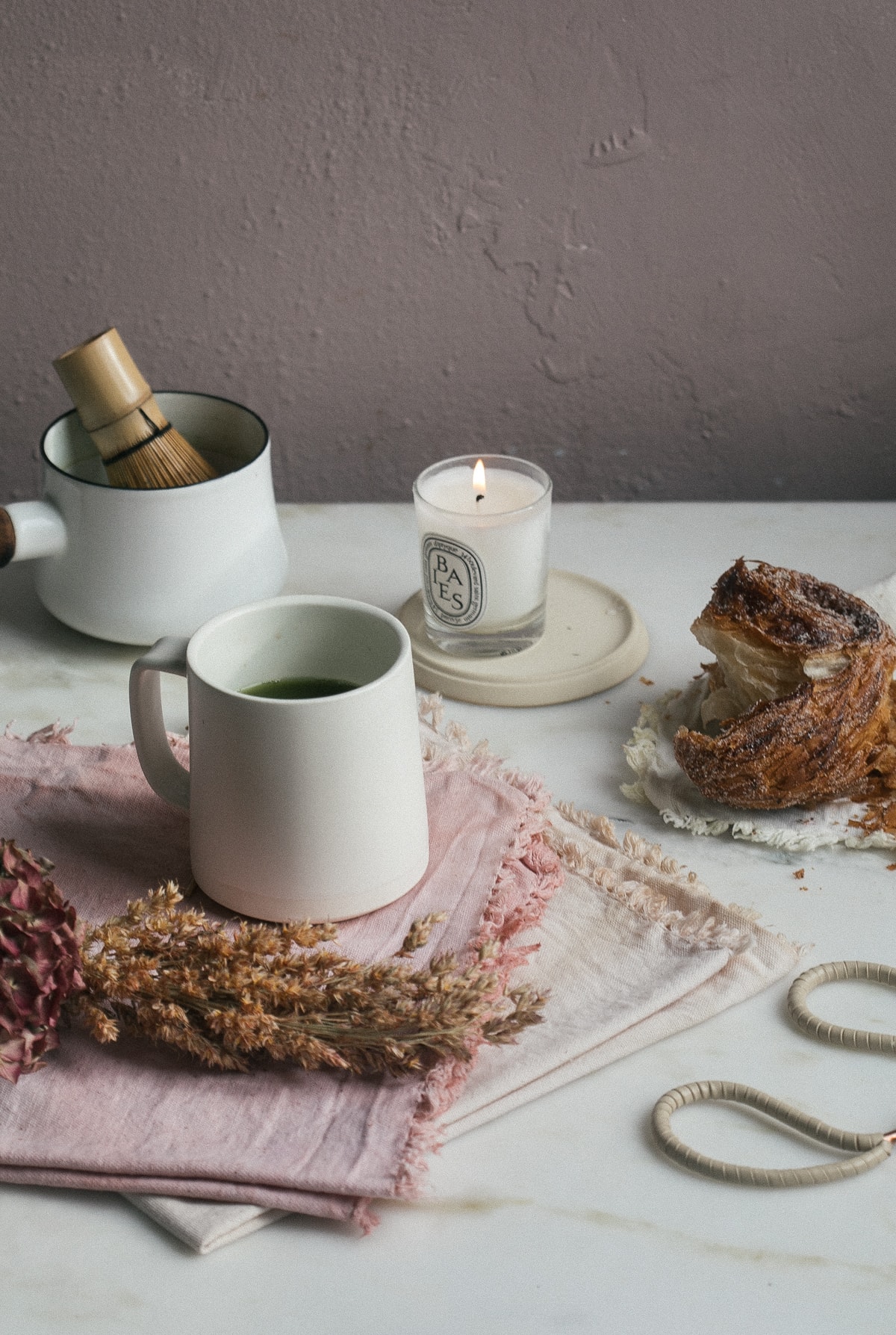 I also tried spinach but it was gigantic fail because the water turned pee-yellow. Not so cute. My friend Lara, who gave me the idea for the avocados, just dyed some linens in black bean juice!! WHAA! Yes, and it was the prettiest blue color.
As for linens, I say go with what you have lying around the house. I ended up using ones that Anthropologie gave to me. But I recommend going to the fabric store and get some linen cut (I've done this before). OR you could go to Target, Home Goods or TJ Maxx to find some inexpensive linens in the sale bins.
If you wanted some nicer style linens, I say do some test dyes on some scrap fabric and then splurge and buy some from this selection.
Some other things I want to possibly use as dye: matcha (probably the prettiest green!), black beans (tho might be smelly!), purple onion skins and blueberries.
Next up: surfaces!!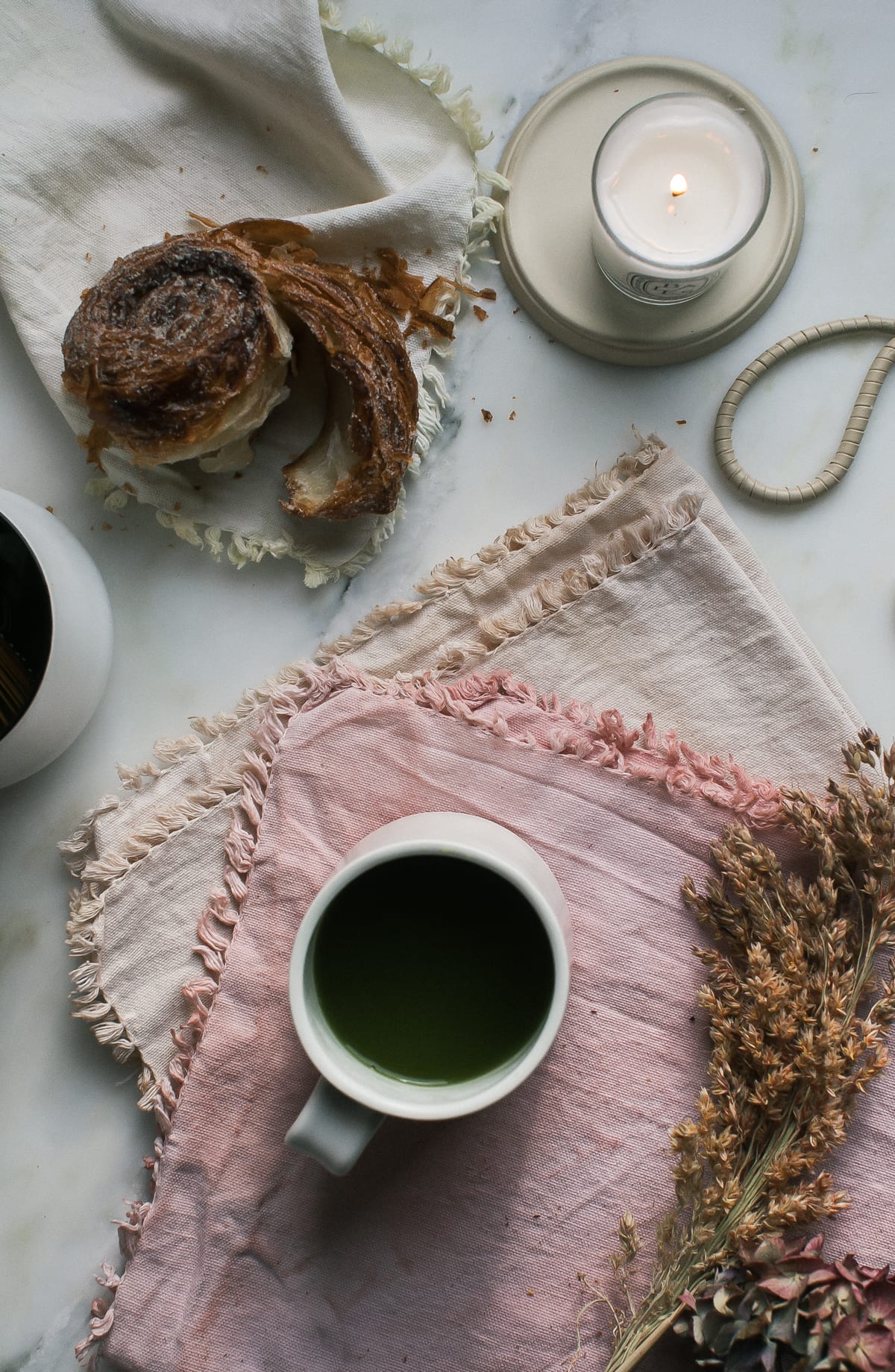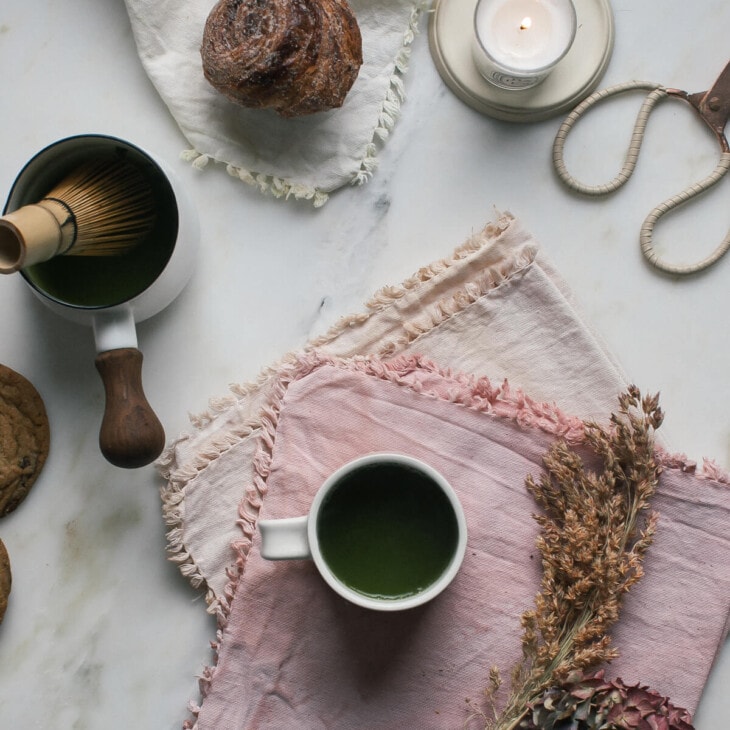 Print Recipe
How to Make Naturally-dyed Linens with Food!!
Ingredients
One or two food ingredients:
1

3-inch knob fresh turmeric, sliced

Yellow onion skins

from 2 onions

Avocado skins + pits

from 2 avocados

Frozen blackberries

about 1 pint

6 to 8

cups

water
Instructions
To a medium saucepan, combine the ingredient (or two) with the water. Bring the heat to medium-high heat and cover the pot. Boil for 1 hour, mixing every now and then. Turn the heat off and uncover. Allow to cool for about 10 minutes.

Then dip the linen in and allow to soak however long you like (20 seconds to a few minutes). Wring and twist and allow to air dry. Try to dry flat (any creases can show in the dye). Use an iron or steamer, as needed.