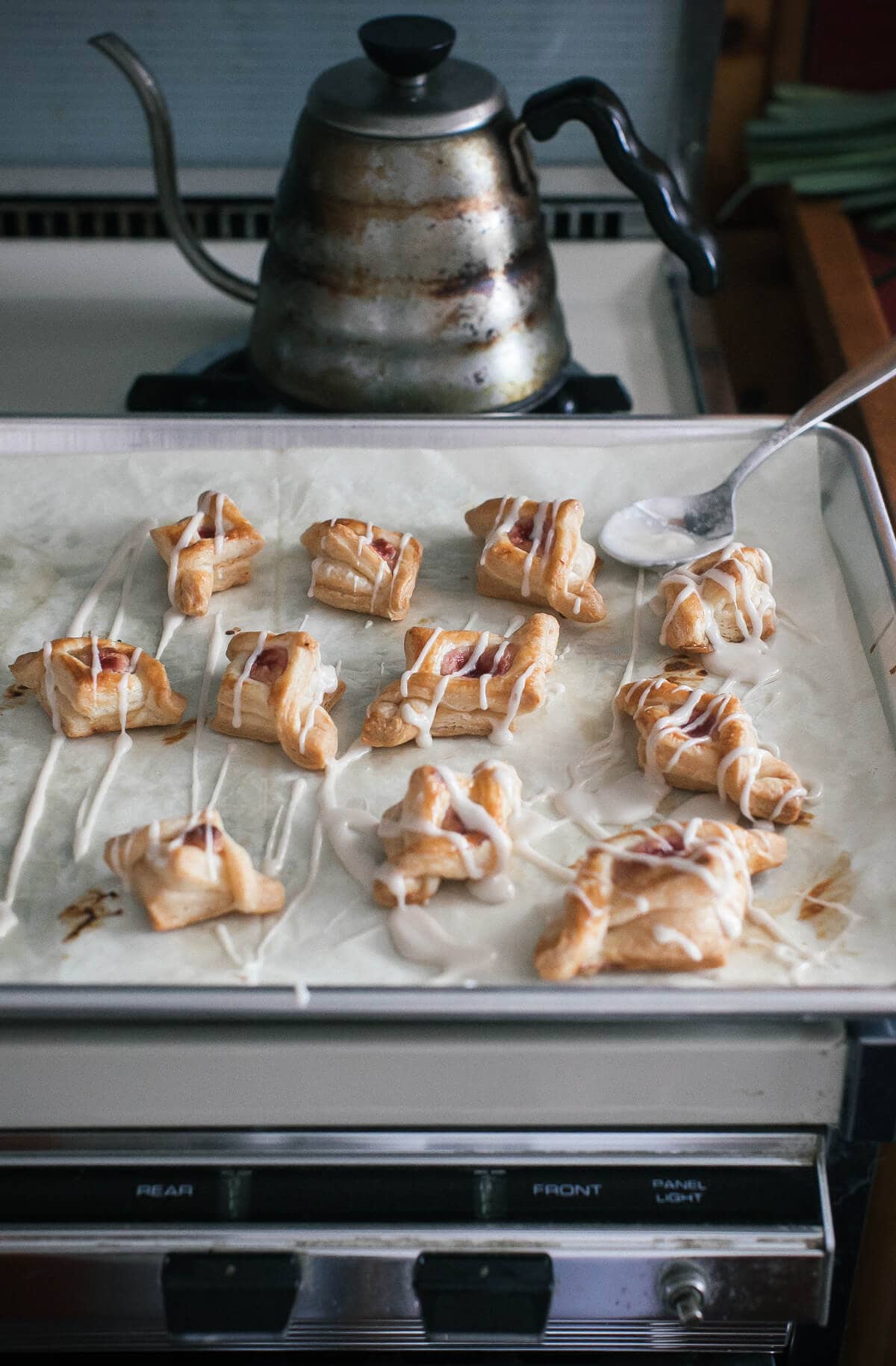 HI!
What did you end up doing for Valentine's Day?! Josh and I ended up having a chill night in, made double-decker tacos, drank some beer and watched TABOO. He's more into that show than I am; I usually fall asleep like 20 minutes in but I do think the time it takes place sort of fascinating.
I've had a crazy slow start to the week because on Monday I woke up with a pinch in my throat. It's so annoying because I haven't been doing anything that would bring on me getting sick. But I'm feeling better so woohoo!
This recipe and photos are from last month when we took a 3 day trip to Big Bear Lake. We got caught in a huge snow storm, which I sort of didn't take that seriously until the snow just didn't stop falling from the sky. I think we got 3 or 4 feet in a few hours.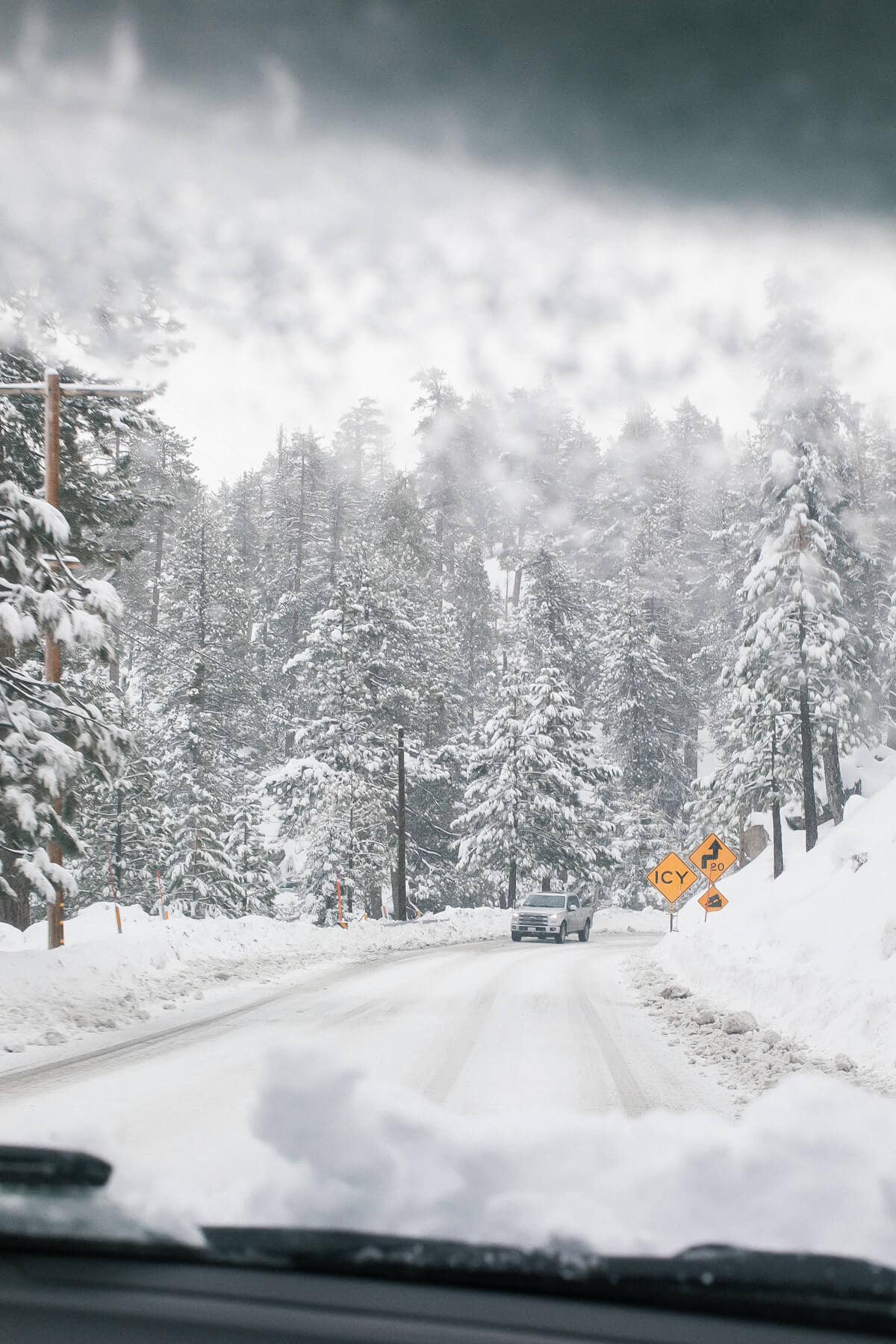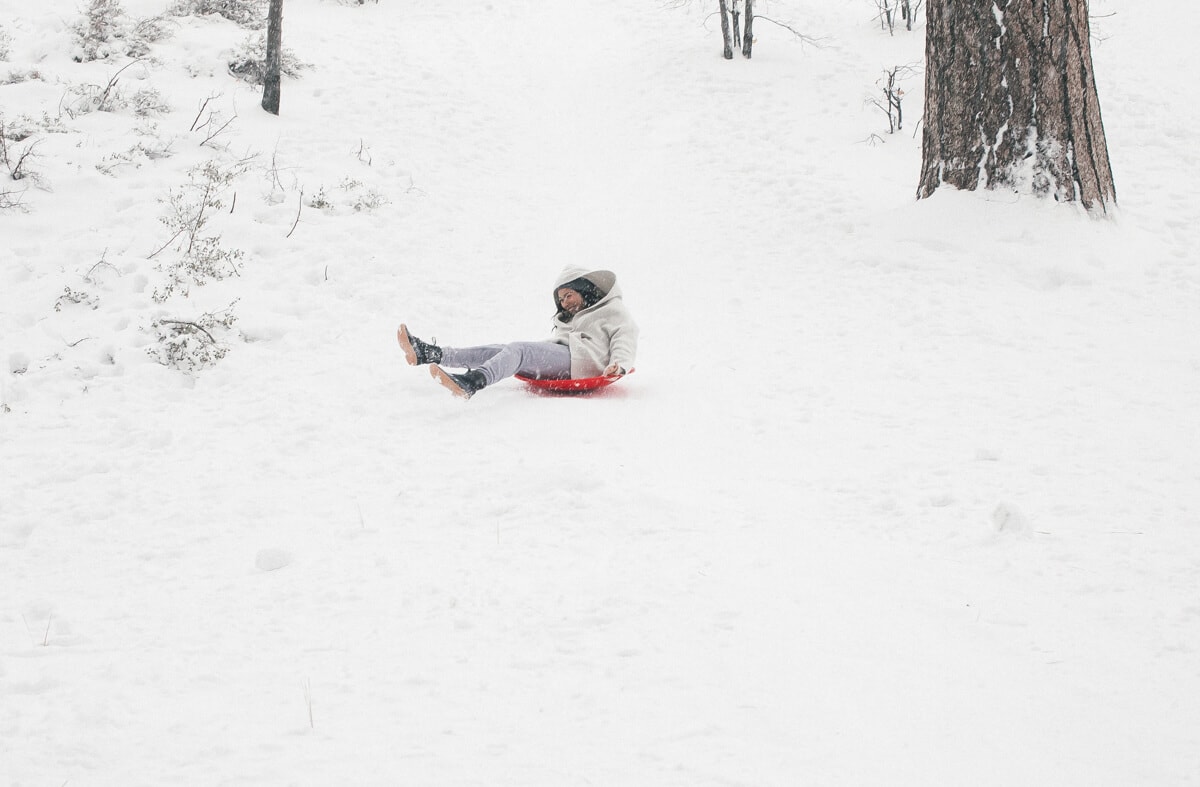 Luckily it meant that we were holed up with no where to go for a full 2 days which meant plenty of baking and going on walks. Amelia was in heaven because for some reason she thinks snow is the most fun thing in the world.
So fluffy!! So fun!!
The little AIRBNB we rented was perfect for a few days because it had an old 80s oven and it came with the right amount of plastic sleds that were perfect for going down this hill that we found down the street from where we were staying.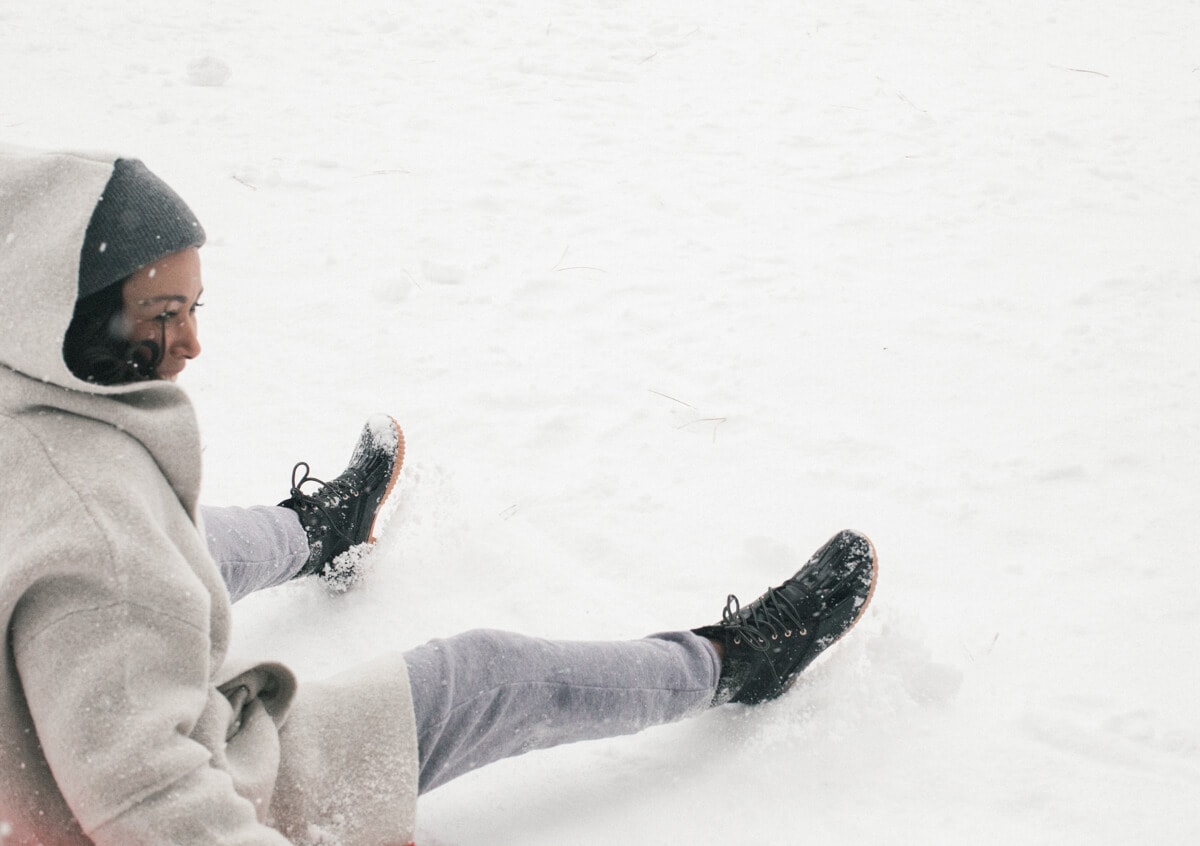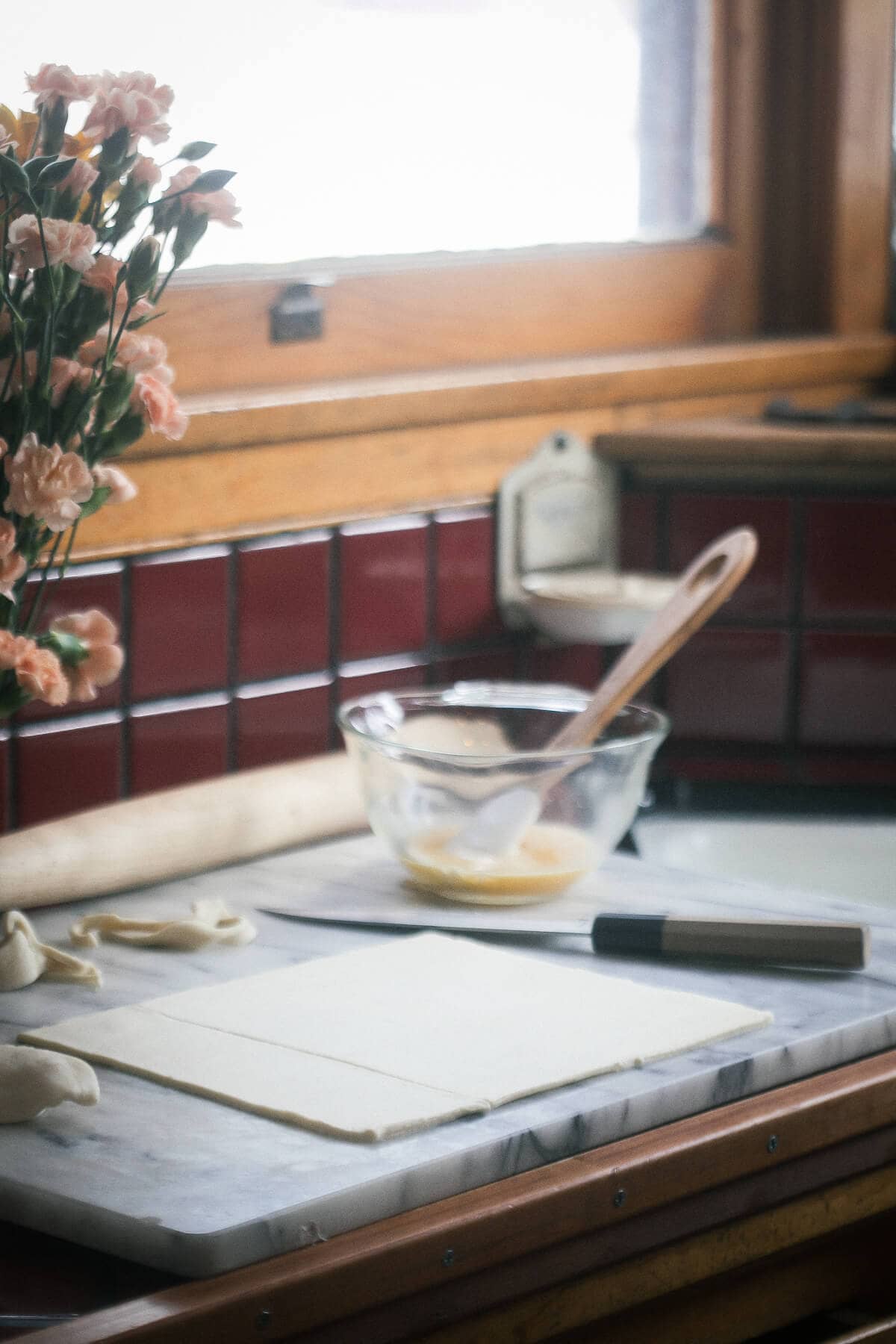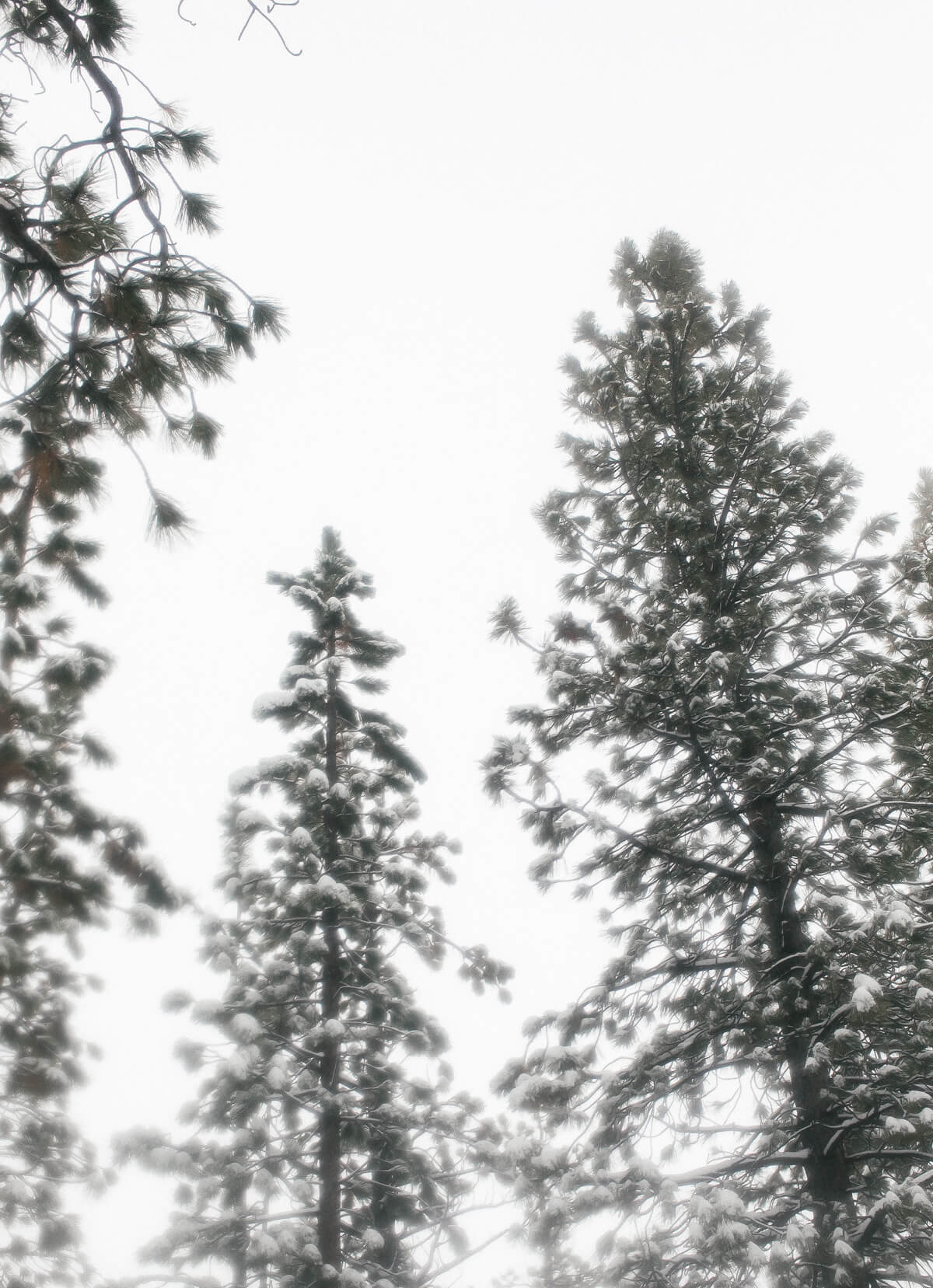 Apparently this weekend is supposed to be another snow-heavy weekend and wish I was back there!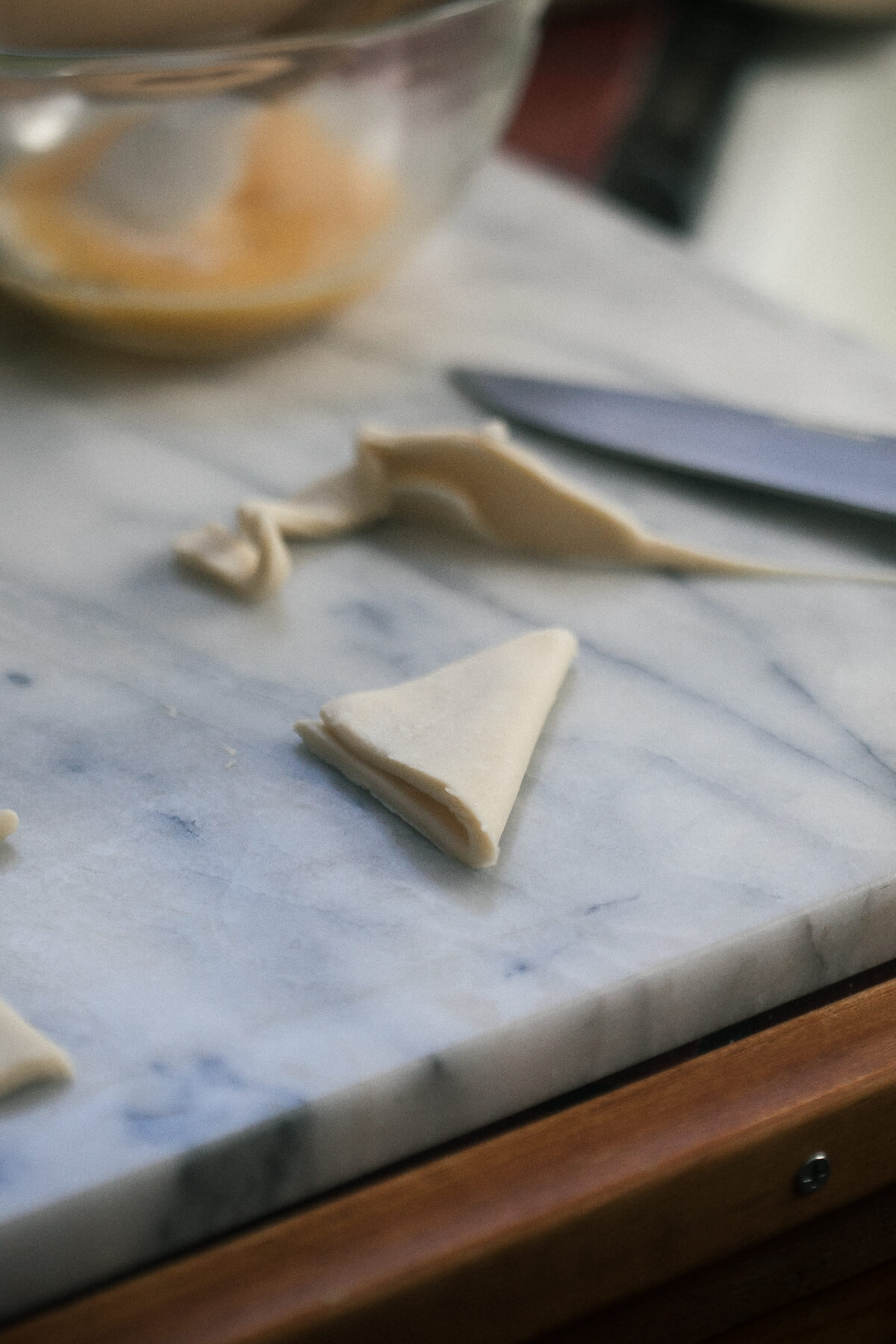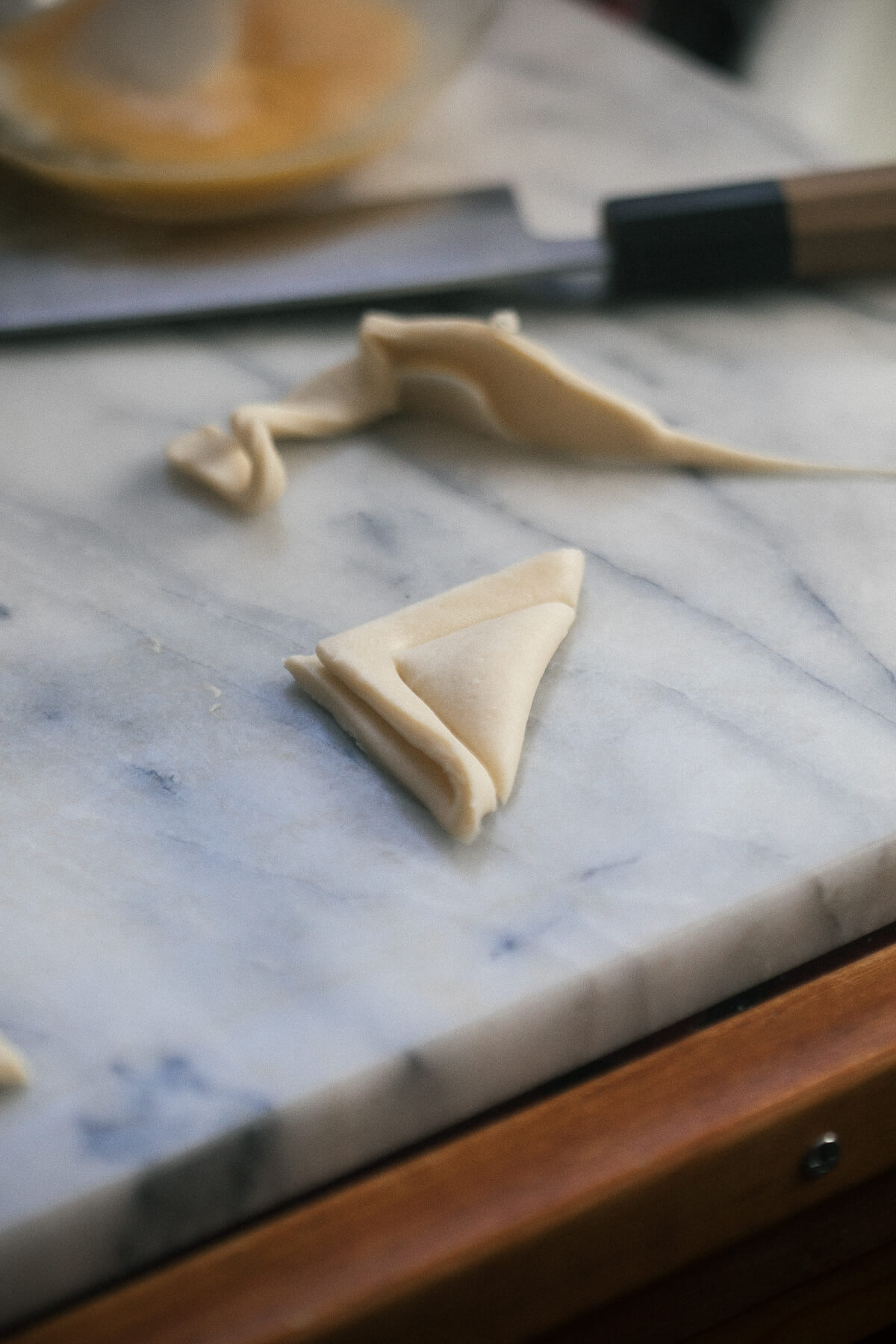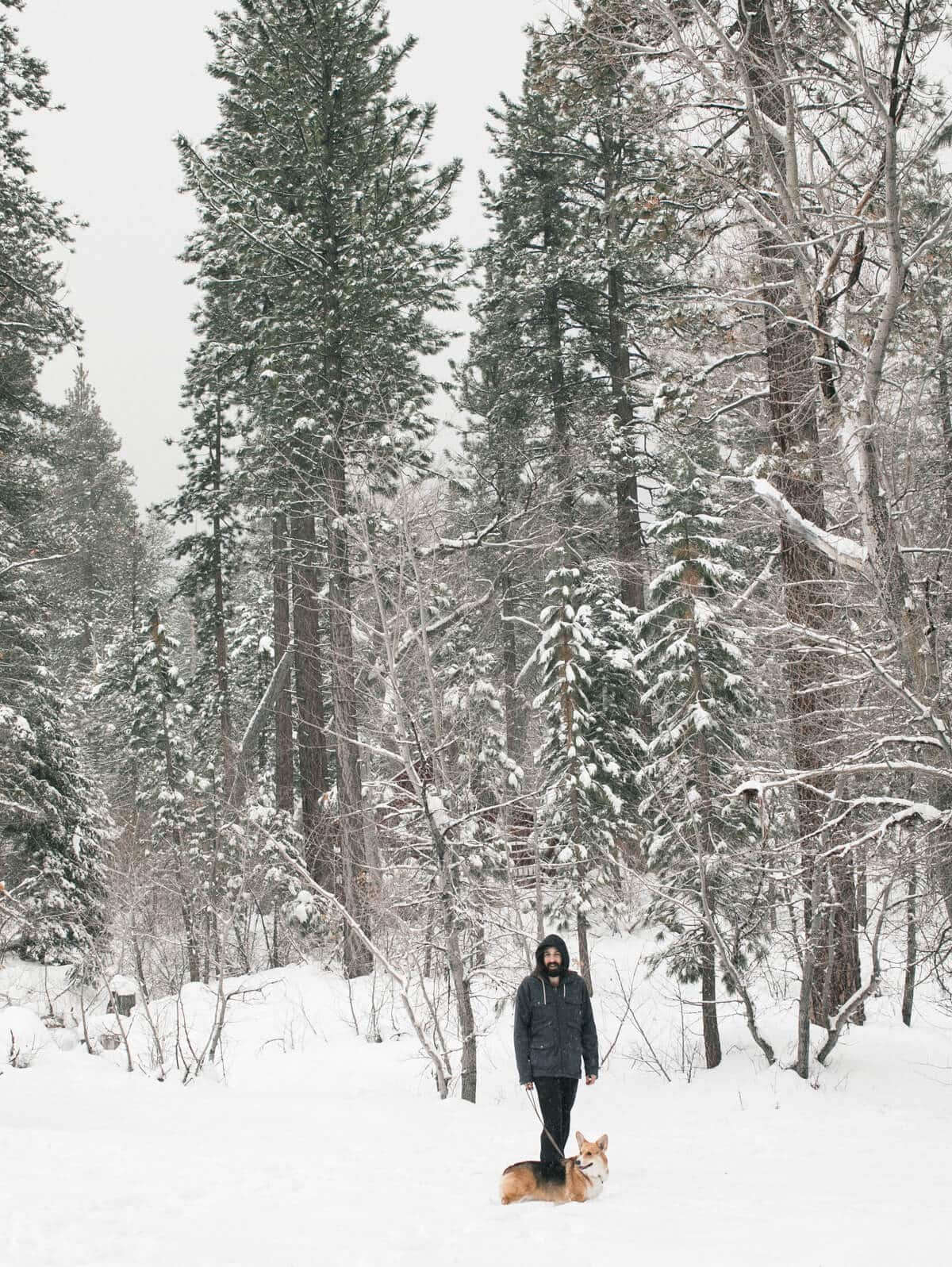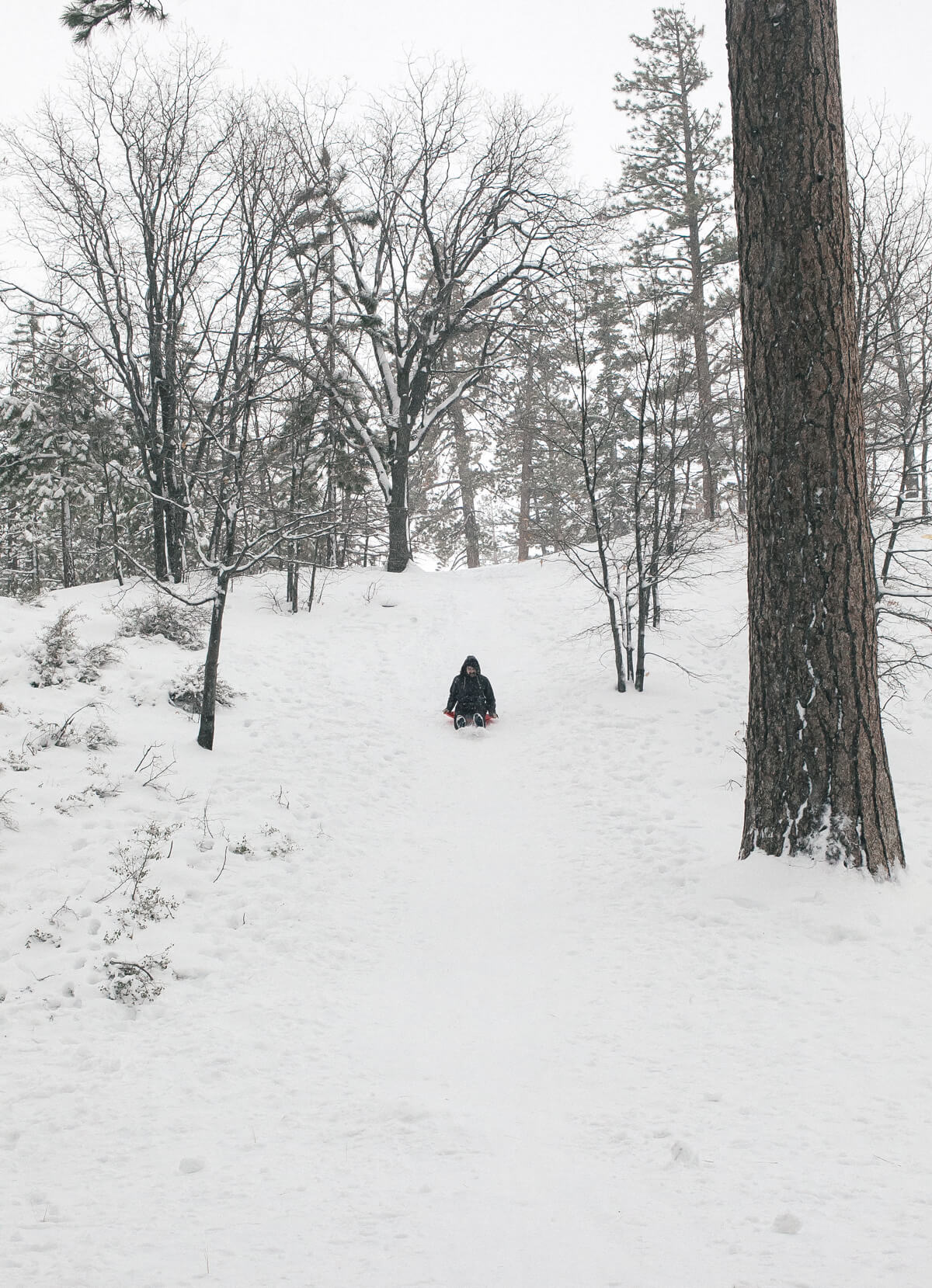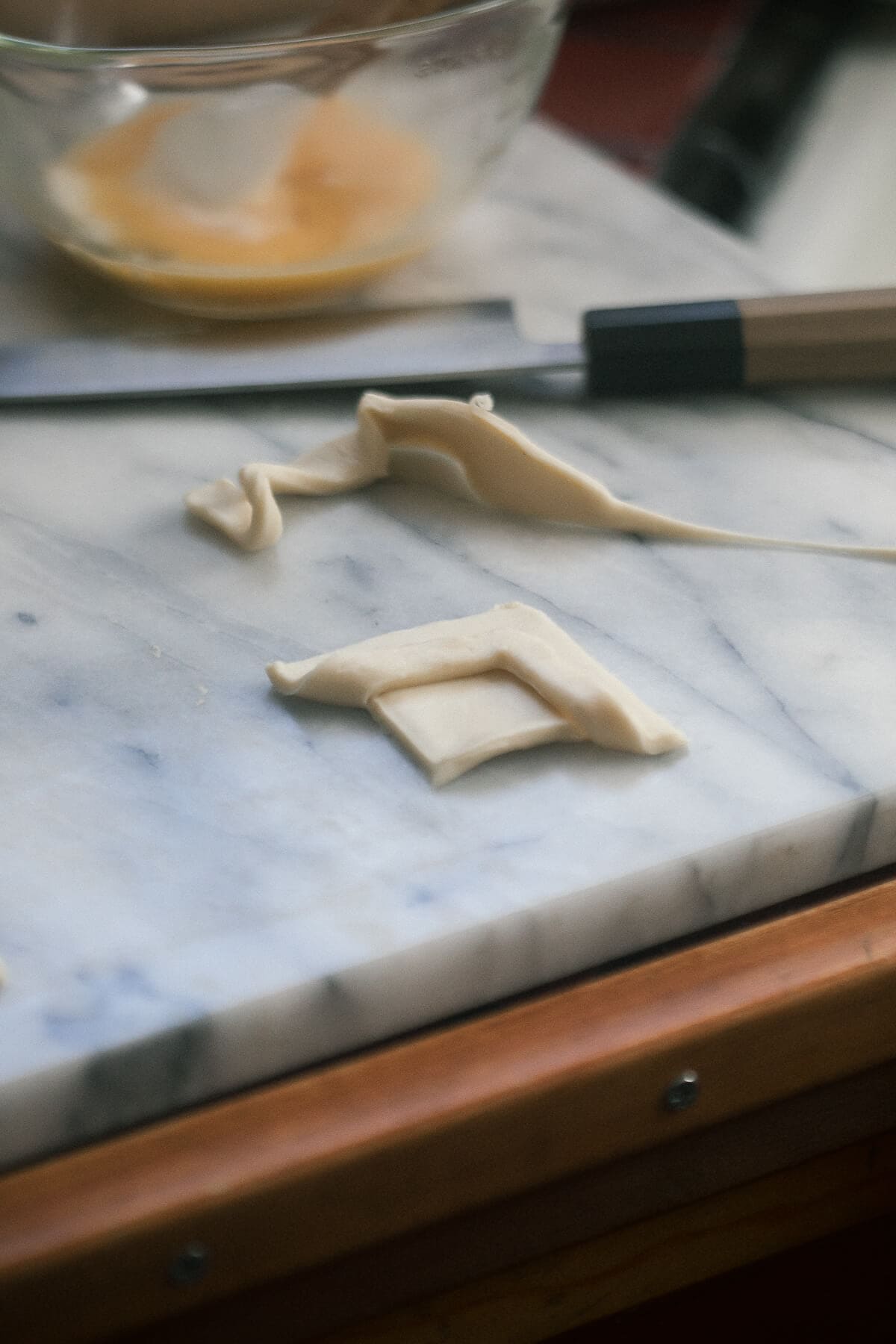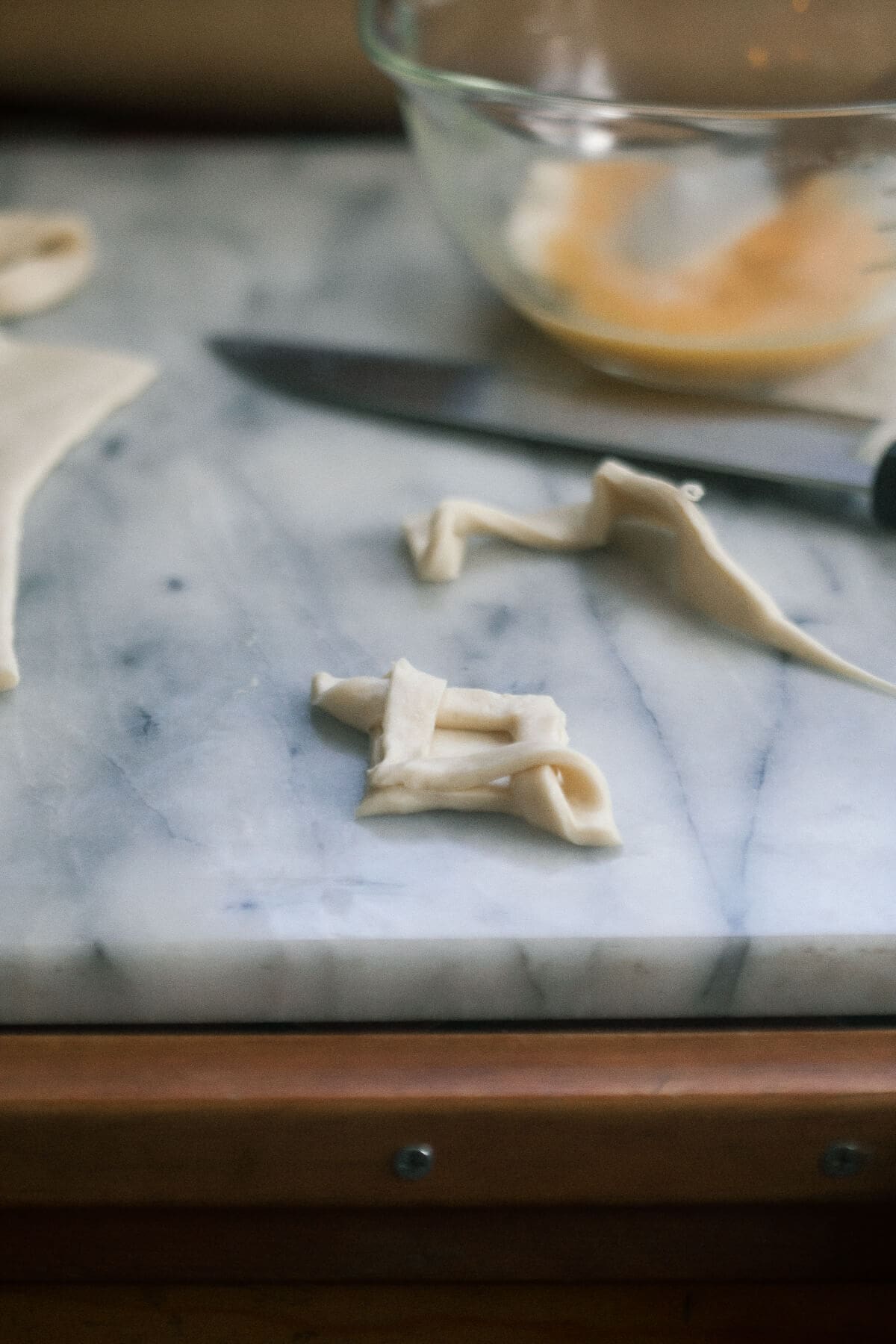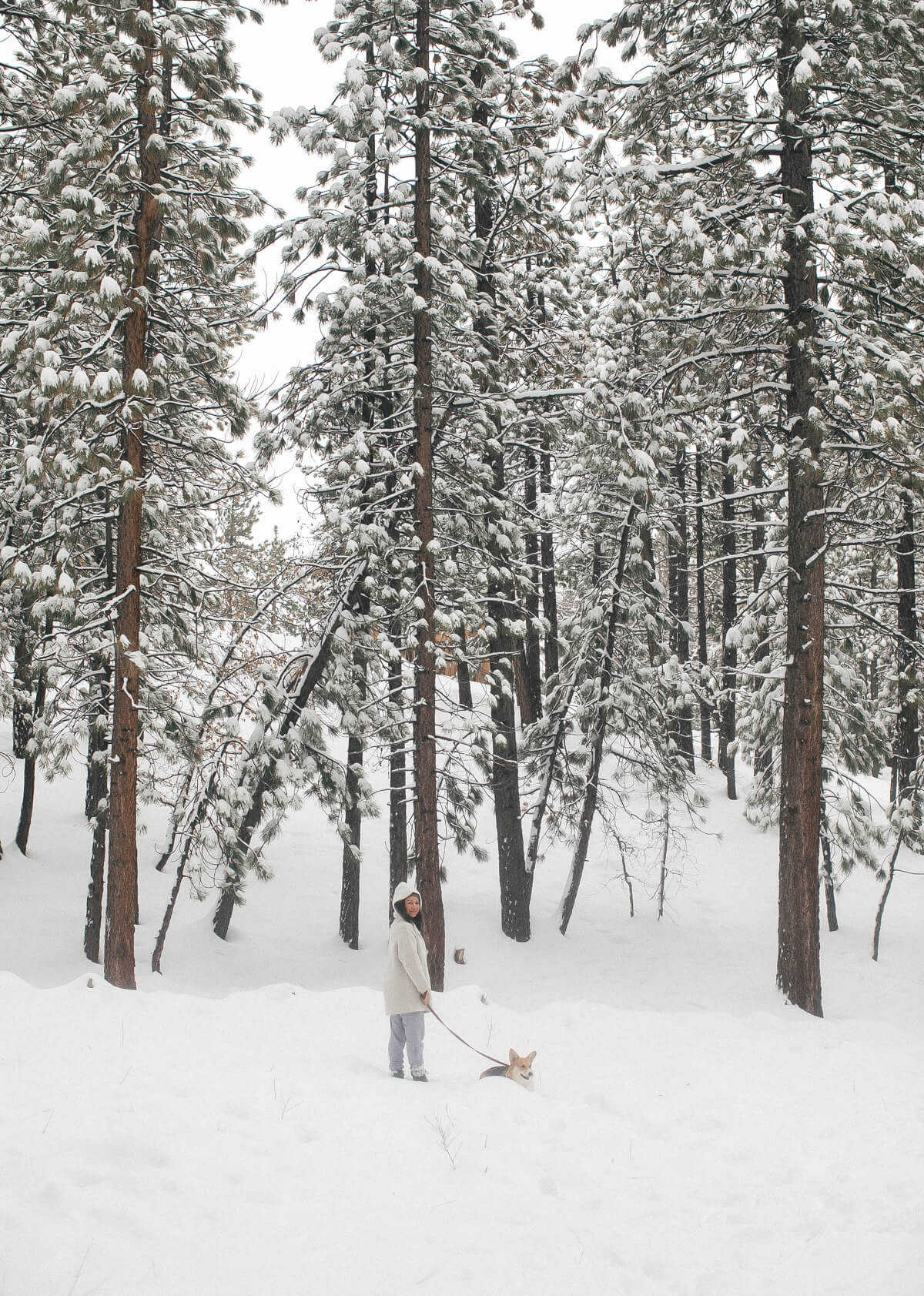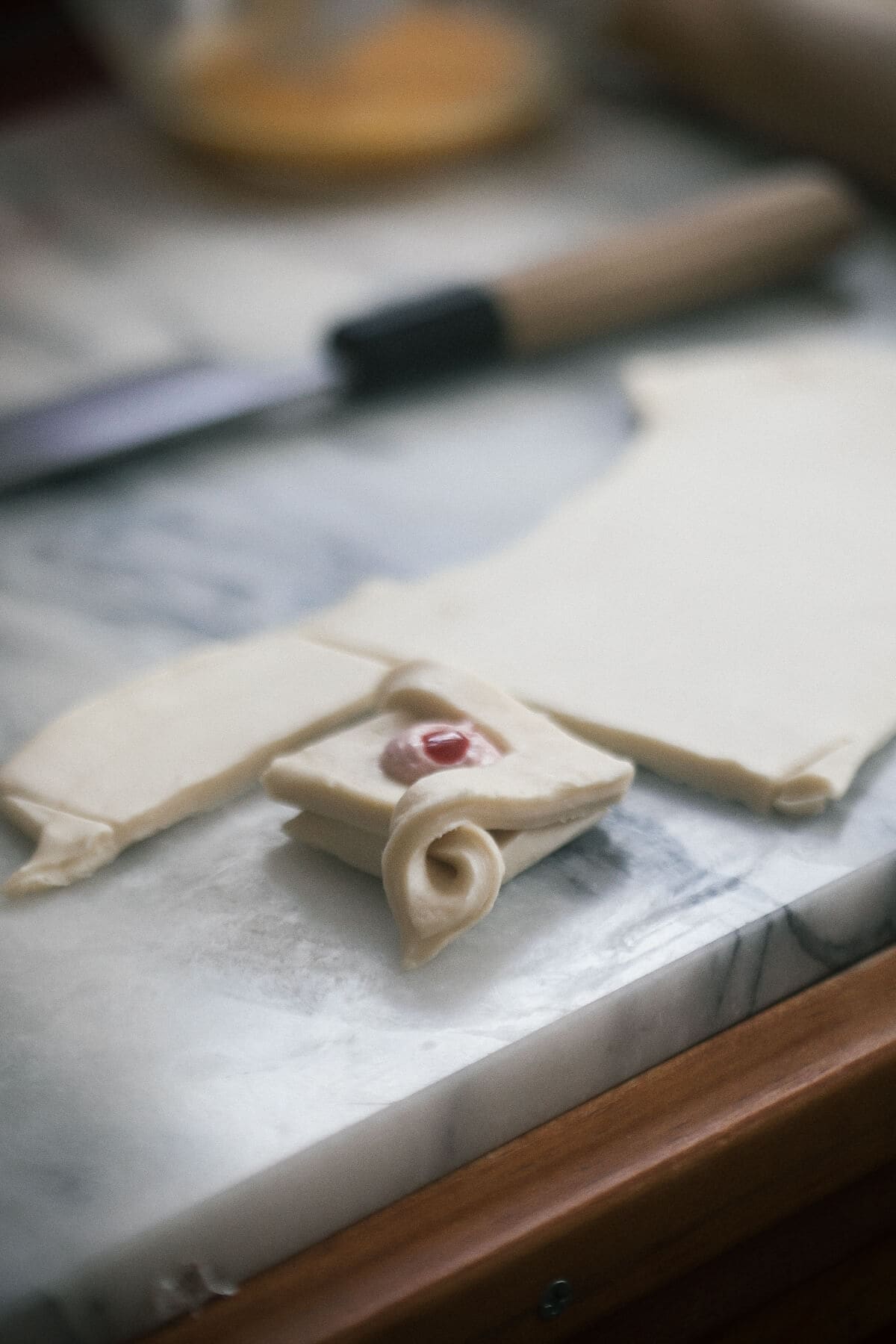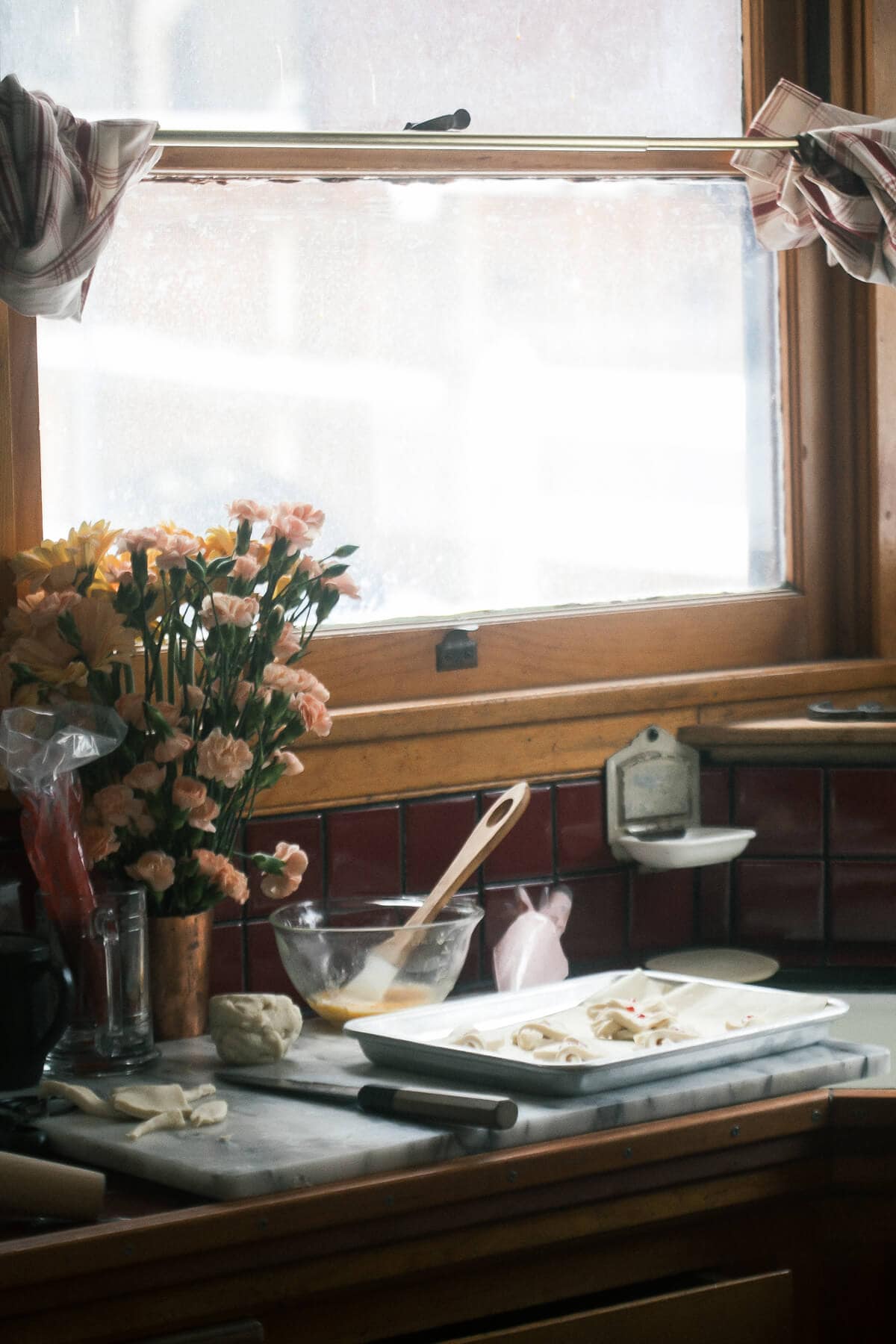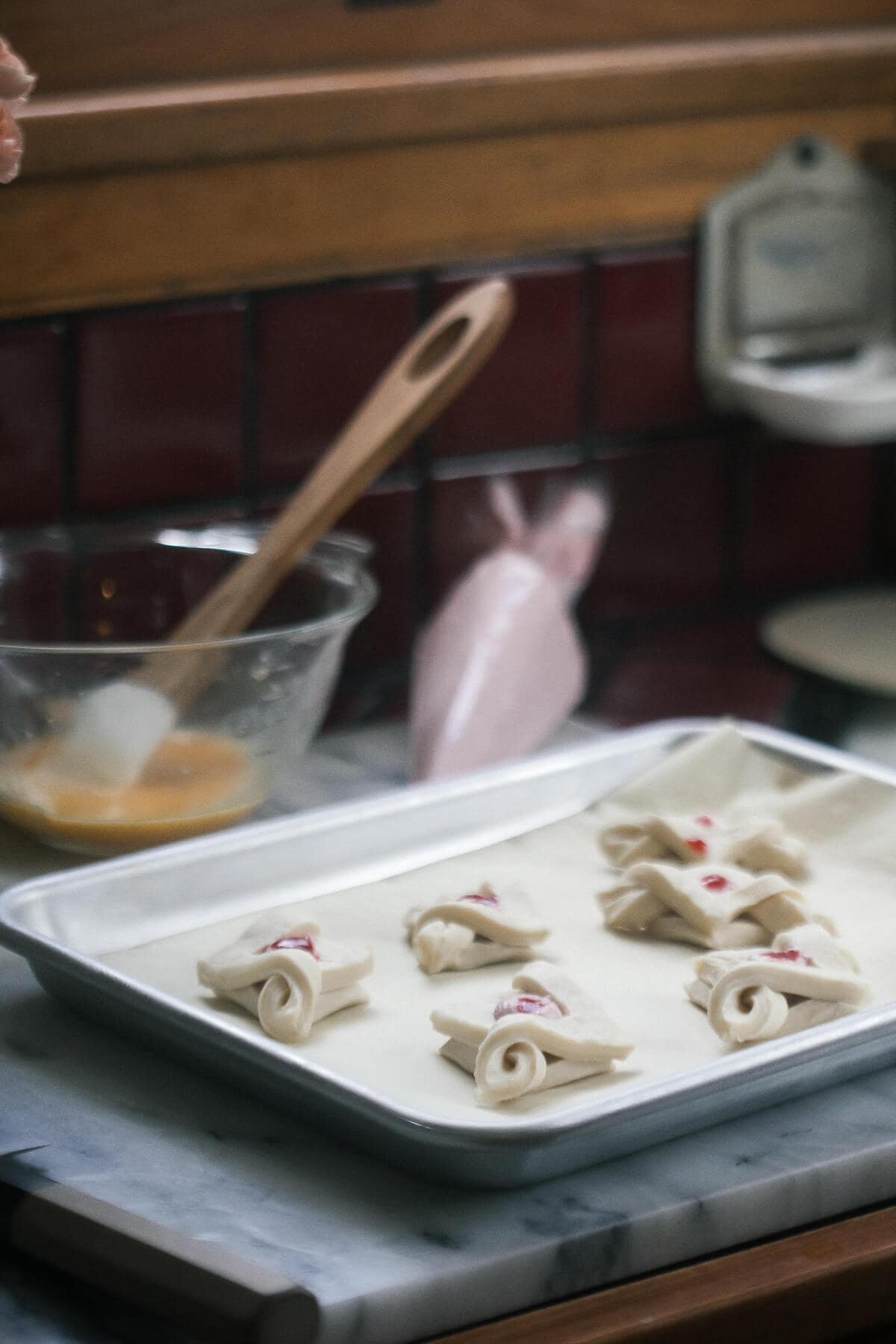 Every summer I used to go to Big Bear for summer camp. And there were a few winters where my family and I would head up there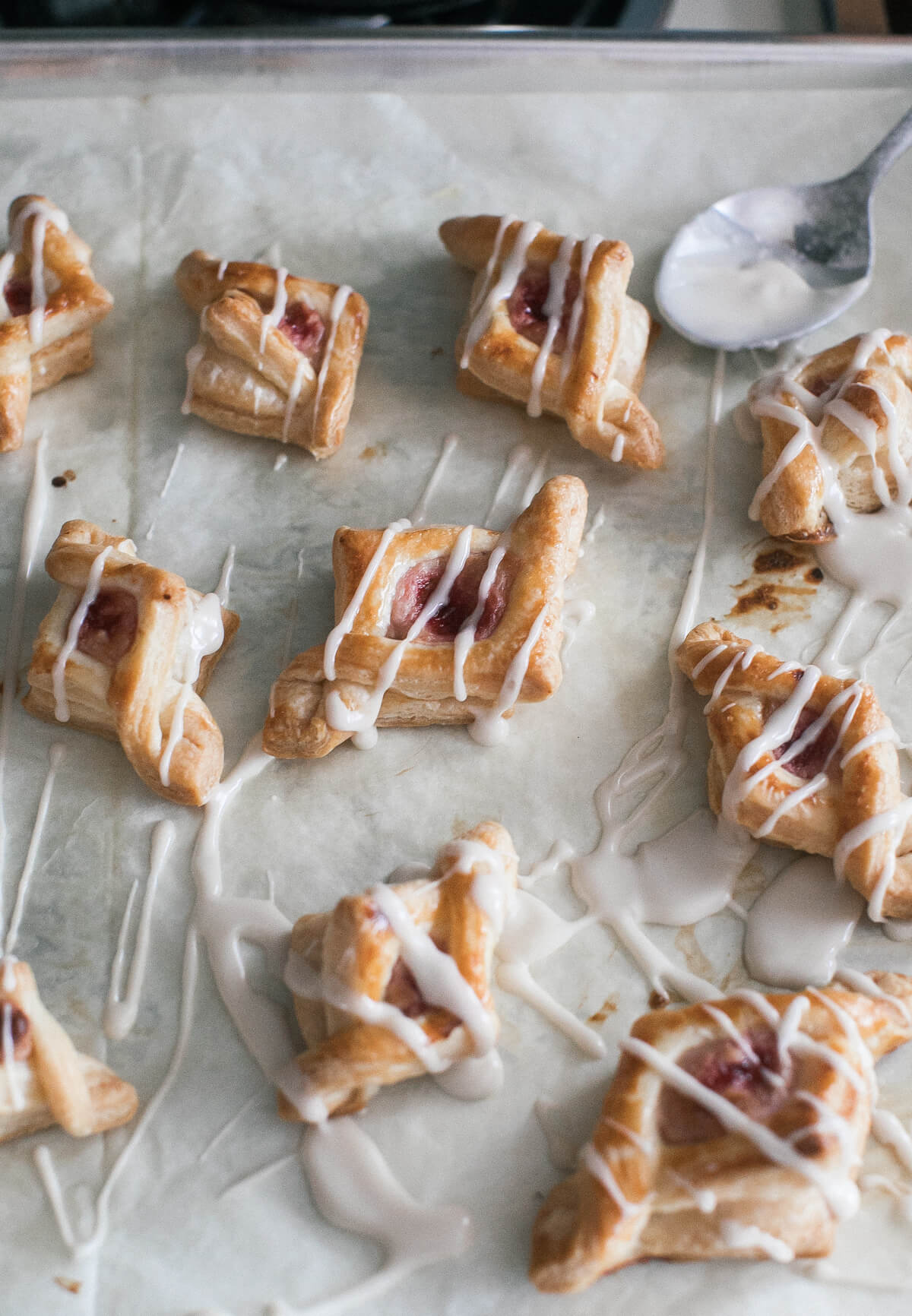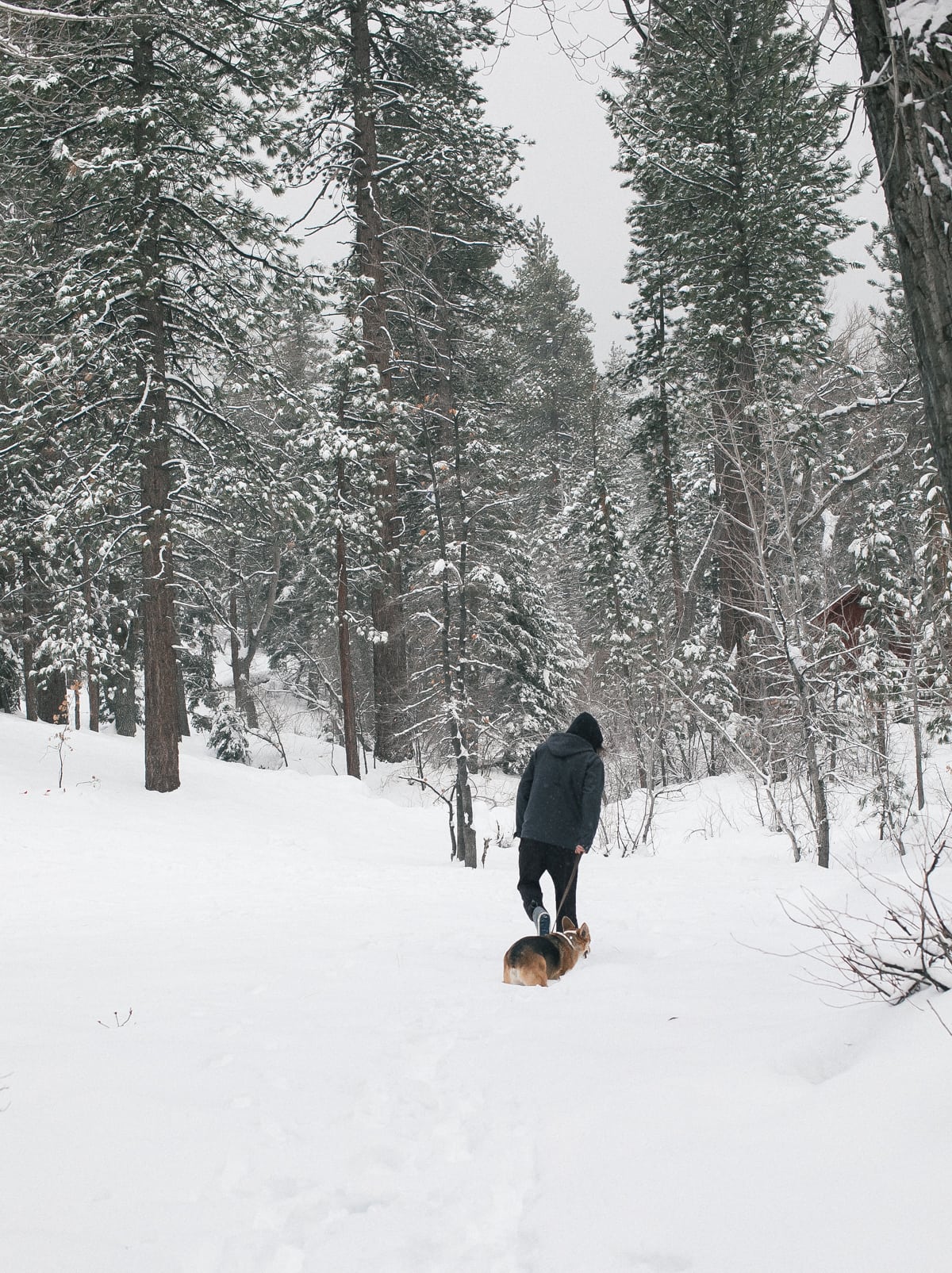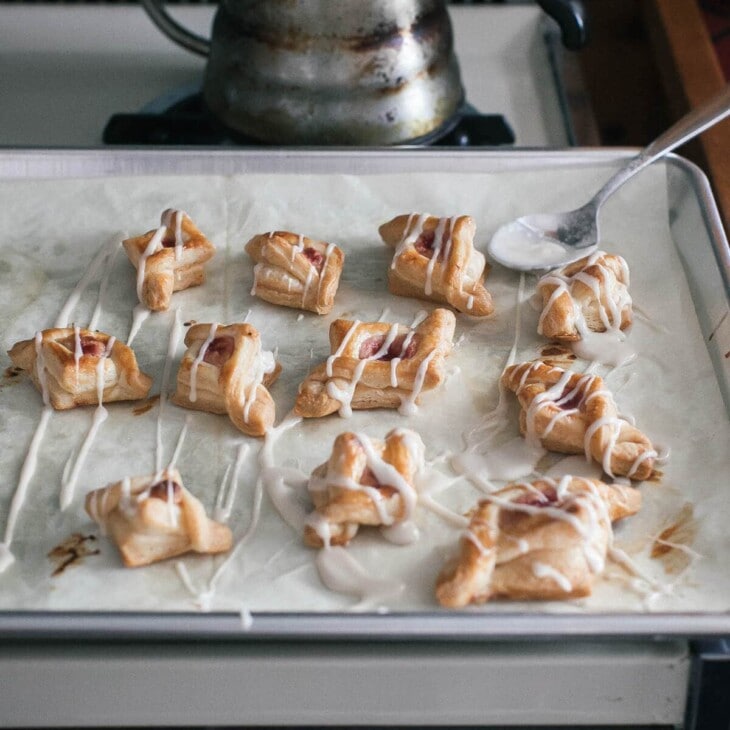 Print Recipe
Hibiscus Strawberry Cheese Danishes + Big Bear Scenes
Ingredients
Hibiscus Strawberry Quick-Jam:
1/2

cup

boiling water

1/3

cup

dried hibiscus flowers

1

pound

strawberries

hulled (you can use frozen, too!)

1/2

cup

sugar

Pinch

of salt

Juice from 1/2 lime
Cheese Danishes:
1

large egg

8

ounces

cream cheese

at room temperature

2

tablespoon

sugar

1/4

cup

of jam

Double batch of rough puff pastry
Glaze (optional):
1

cup

powdered sugar

Pinch

of salt

1 to 2

tablespoons

milk
Instructions
To make the Hibiscus Strawberry Quick-Jam:
In a measuring cup, stir together the water and hibiscus flowers. Allow to steep for 10 minutes. Strain. In a blender, combine the hibiscus tea with the strawberries. Blend until smooth.

In a medium pot over medium-high heat, bring the strawberry mixture, sugar and salt to a simmer. Cook for 20 minutes, skimming off the foam every now and then.

Squeeze in the juice from the lime and transfer to a jar and cool on the counter. Store in the fridge.
To assemble the Cheese Danishes:
In a bowl, whisk together the egg, cream cheese, sugar and jam, until smooth. I found this to be easiest to do in a stand-up mixer with the paddle attachment BUT since I was in Big Bear (sans mixer), I did this by hand and it worked out just fine!

Transfer to a piping bag (I found I didn't need to attach a tip).

Flour your work surface and rolling pin liberally with puff pastry. Roll to a 1/8-inch thickness. Cut out 4 by 4-inch squares. To make these diamond-shaped danishes, take one end of the square and fold it over until it meets the other end, creating a triangular-shape. Slice two slits in the, following the triangle-shape (see above at the photo for a better idea). Unfold the triangle and take one end and fold it over so it rests on itself. Fold the other side OVER until it reaches the opposite side of the square. Again see above for a better idea. I feel like I'm barely describing this correctly.

Fill it with the cream cheese filling in the center. Add a teeny dollop of extra jam right tin the center. Repeat until you've worked your way through all of the puff pastry.

Preheat your oven to 375 degrees F. Transfer the baking sheet of assembled cheese danishes to the freezer to chill for 15 minutes. Bake the cheese danishes for about 20 to 30 minutes, until golden brown and puffed.

While they're cooling, whisk up the glaze ingredients until smooth. Drizzle on top, if desired, and serve with a nice cup of coffee!