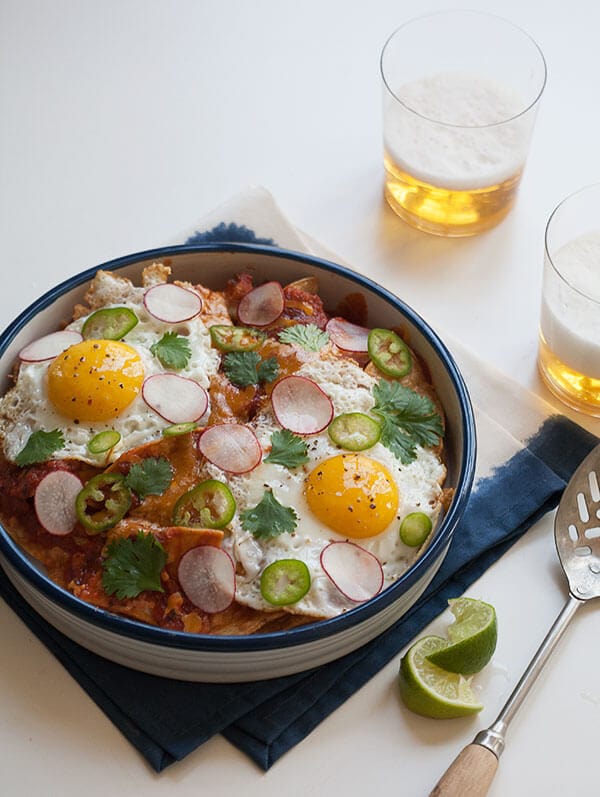 The question of today is: why has it taken me so long to make chilaquiles? Seriously, I'm sort of shocked this is the first time I'm posting about them because they might be one of my favorite breakfast dishes EVER.
I'm pretty sure they fall into my 'favorites' category because they're so nimble; they're great for breakfast, lunch or dinner. Since I am so passionate about them, this means I'm also bratty about them.
I like chilaquiles with a bit of beer simmered in. And I like them to have a bit of spice. Also adding cheese, but not too much cheese, is glorious And I love the wedges of tortillas to be freshly fried, preferably a tad bit over. This means that when they're topped with a bunch of sauce, they still have a bit of crunch to them.
This isn't the right way, it's just sort of my way.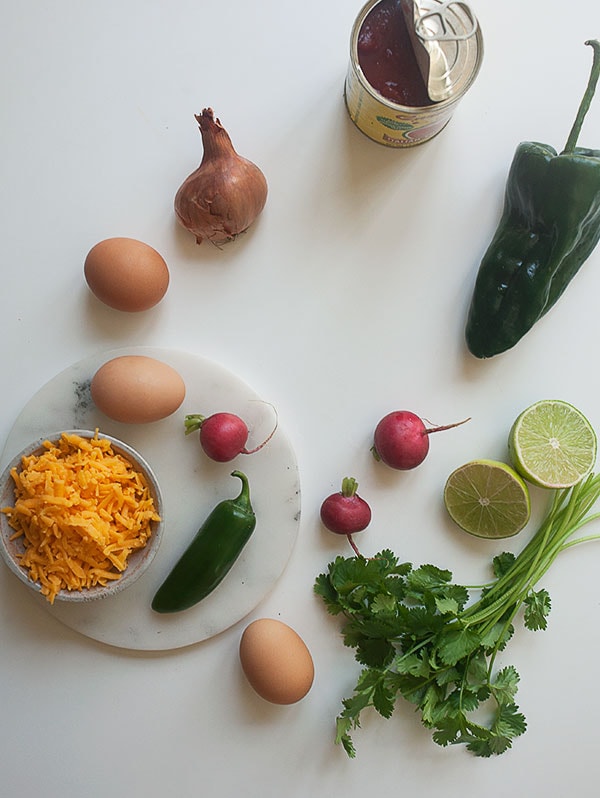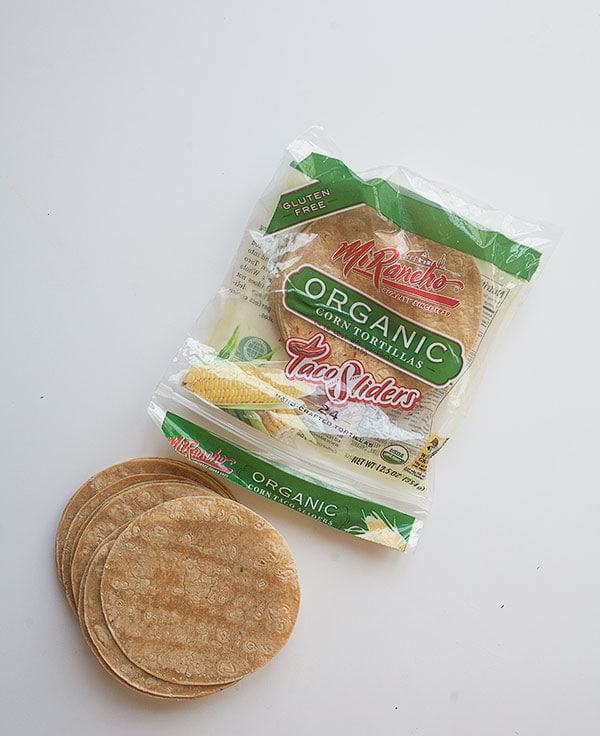 The thing I love most about these chilaquiles is the beer, yes, but also the garnishes. The thinly sliced spicy radishes and jalapeños, the little cilantro leaves and the eggs! The fried eggs are the best. The runny yolk all mixed in with the crunchy tortilla chips and spicy tomato sauce is my favorite thing in the entire world.
I love breakfast. Especially when I can eat it whenever.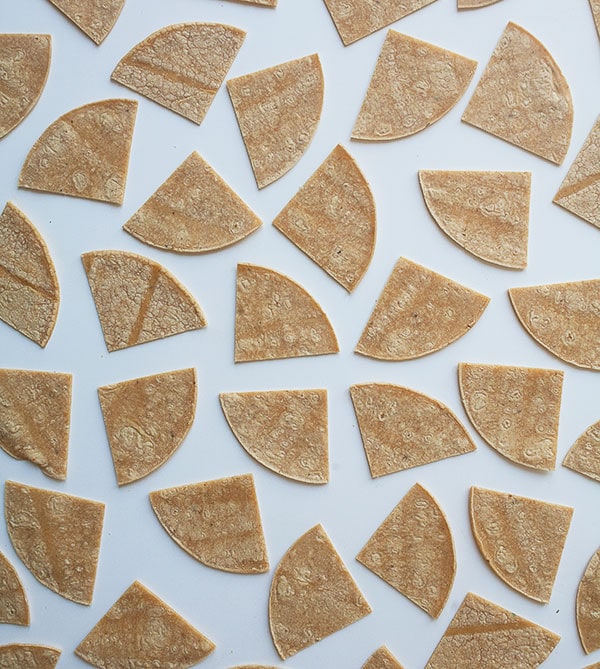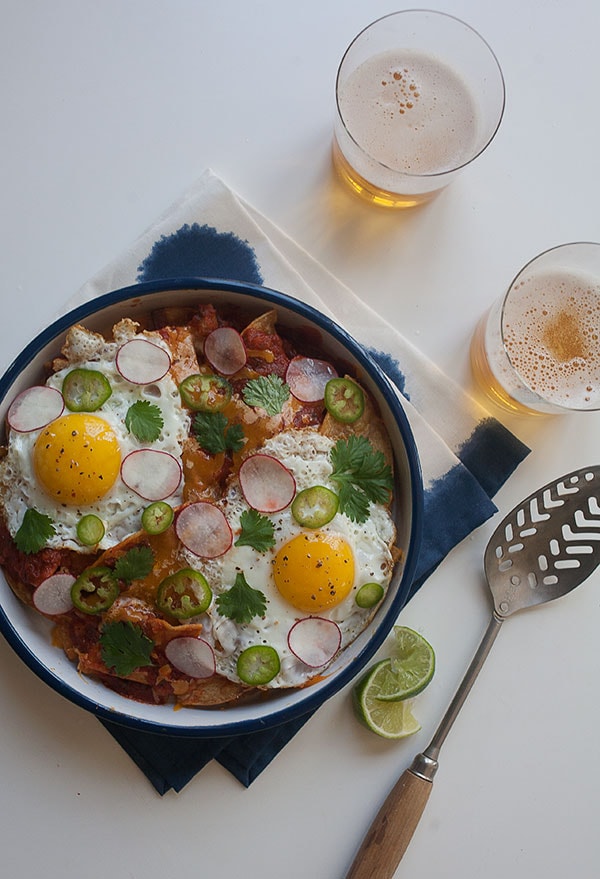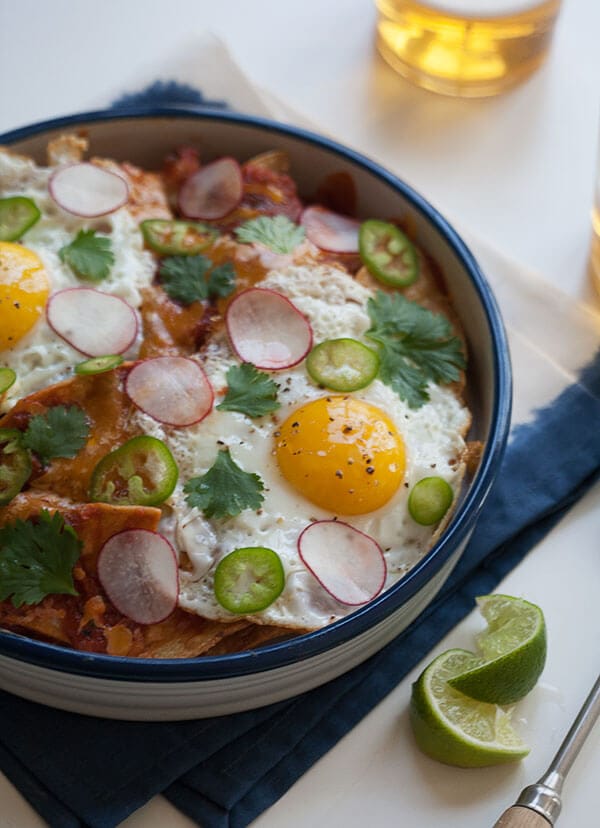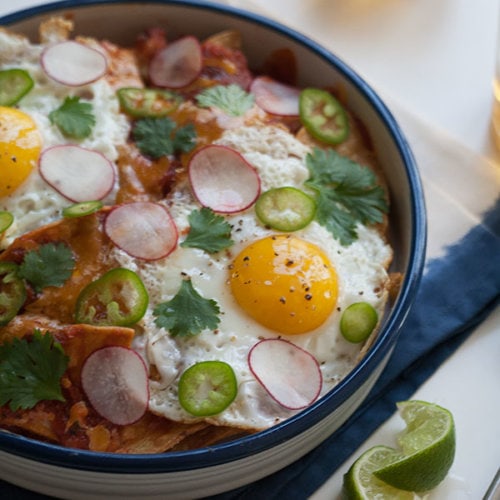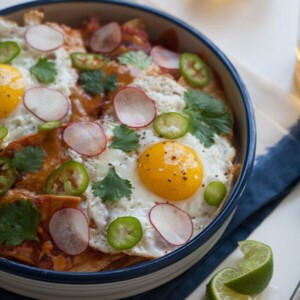 Chilaquiles is a traditional Mexican breakfast dish that is made up of a red sauce tossed with tortilla chips and cooked until softened with eggs on top!
Ingredients
Chilaquiles Sauce:
1

pasilla chile

,

charred and scraped

1

(15-ounce) can

diced tomatoes

3

dashes of hot sauce

1

shallot

,

minced

1 1/2

tablespoons

of tomato paste

1/2

cup

lager beer

Kosher salt

Pepper
Fried Tortillas
1/4

cup

neutral oil

10

tortillas

,

cut into triangles
Assembly for Chilaquiles:
3/4

cup

shredded medium sharp cheddar cheese

2

large

eggs

1

radish

,

thinly sliced

1

jalapeño

,

thinly sliced

Handful of cilantro leaves
Directions
To Make the Chilaquiles Sauce:
Place the pasilla chile on the grates of a gas range. Turn the flame to medium and char the pasilla chile, rotating it every 30 seconds or so, until blackened. Transfer the chile to a cutting board and using a knife, scrape off most of the charred bits and discard. Dice up the pasilla chile, removing the seeds and thick membrane.

To the blender, add the diced up pasilla chile, canned tomatoes and hot sauce; pulse until smooth.

In a medium skillet, heat a few tablespoons of olive oil over medium heat. Add the minced shallot and cook until softened, about 2 minutes. Pour in the tomato sauce, tomato paste, beer and a pinch of salt and pepper. Simmer, uncovered, until reduced by nearly half, about 10 minutes. Stir it frequently to avoid any scorching business that might happen on the bottom of the pan. Also, you know, play with the heat a bit, if you need to.
To Make the Fried Tortillas:
While the sauce is reducing, let's fry up the tortillas! To a medium skillet or cast iron skillet, heat 1/4 cup vegetable oil over medium high heat. When the oil glistens, add the tortilla triangles and fry until crispy, about 1 minute, flipping them at the 30 second-mark. Drain the tortilla chips on a few sheets of paper towels. Repeat the frying process until you've worked your way through all of the chips. Just a side note: I like my chilaquiles to have some texture so I overcooked my chips by a hair. Like, they were browned a bit. This resulted in the final chilaquiles having good texture.

To Assemble the Chilaquiles:

Preheat the broiler. Give the tomato sauce a taste and adjust the salt and pepper according to taste. To a medium baking dish, arrange a thin layer of tortilla chips. Top with half of the tomato sauce and half of the shredded cheese. Add the remaining chips, cheese and tomato sauce. Transfer to the broiler for about 5 minutes, until cheese is melty. Be sure to keep an eye on it; it can get burnt pretty easily!

While the chilaquiles are in the broiler, fry up the two eggs in a small skillet. Arrange the two fried eggs atop the chilaquiles; garnish with cilantro leaves, sliced radishes, jalapeño and wedges of lime.
Notes
You can absolutely use store-bought tortilla chips. This will allow you to skip a huge step! 
Nutrition Facts
Chilaquiles
Amount Per Serving (2 g)
Calories 167
* Percent Daily Values are based on a 2000 calorie diet.