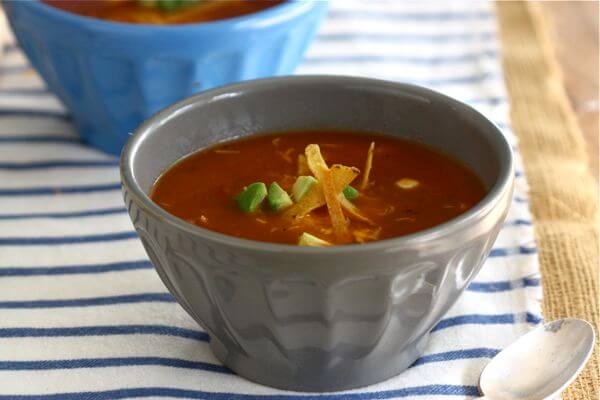 I'm currently apartment searching. I know I've chosen an awesome time to start the hunt (read: during the most hectic time of year), but I like juggling forty-million things, all stressed out. It suits me.
I know we all hate moving. BUT it actually terrifies me. Why you ask? Oh...do I have a story. First: story. Then: soup.
Deal? Who are we kidding. I'm in charge here. STORY TIME!!
Three years ago when I moved into my current apartment I didn't hire moving people. My (then) boyfriend and I just stuffed all my stuff in the back of a moving truck. I was doing the organized thing where I was packing stuff in boxes and bags as we were filling up the truck. (Remember when I told you I "wing" everything? Yeah...well, this includes moving, too.)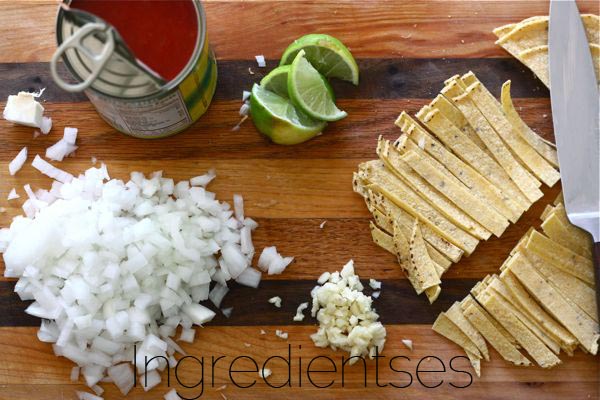 When it came time to pack my shoes, I realized I didn't have a big enough box.
I quickly remembered that in the back of my closet lived this (fake!) Louis Vuitton duffle bag someone had given me.
It remained unused and unworn, mainly because I'd rather just wear some vintage, hippie bag than a fake; but it was roomy, so I proceeded to stuff it with pairs..and pairs..and more pairs of shoes.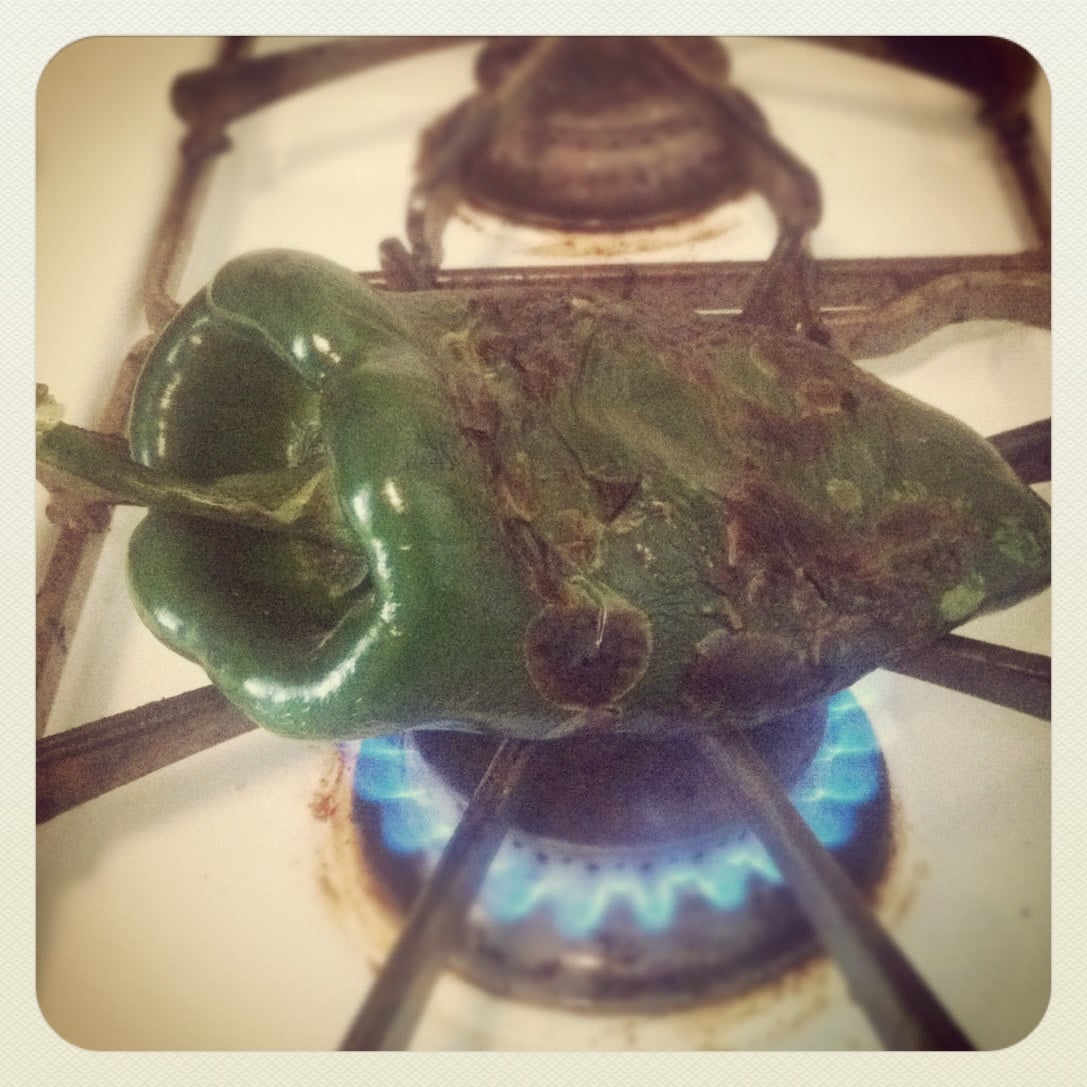 I hauled it down to the truck and went back upstairs to gather more stuff.
Finally, when we were all done and moved in, I went to get dressed for a party and couldn't find the bag.
The bag was nowhere to be found. Nowhere. I checked the truck. The car. The patio. Drove back to the old apartment. Checked the new apartment, again.
The bag...was totally gone.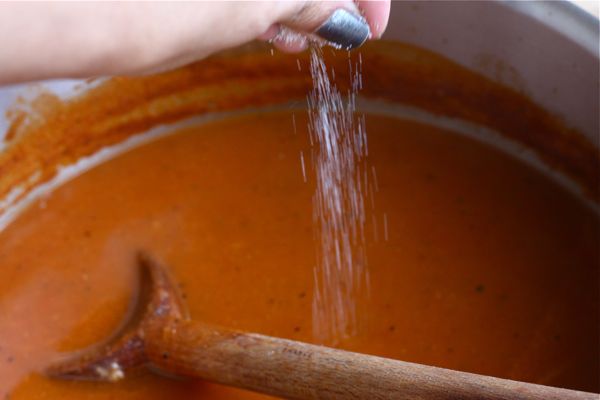 I finally concluded that someone must've been watching the truck, saw the Louis, was too stupid to be able to tell it was a fake and scooped it out of the truck.
Devastating. For real. I had shoes with red soles in there, if you know what I mean. I had cheap shoes (that I loved!) in that bag. But mostly it was full of shoes that I made incredibly irresponsible financial choices on. They were important!!
People get their cars stolen. Or their TVs. Or their cameras. I, my friends, get my shoes stolen. These are my real life situations I find myself in.
Now do you understand why I'm traumatized with moving?!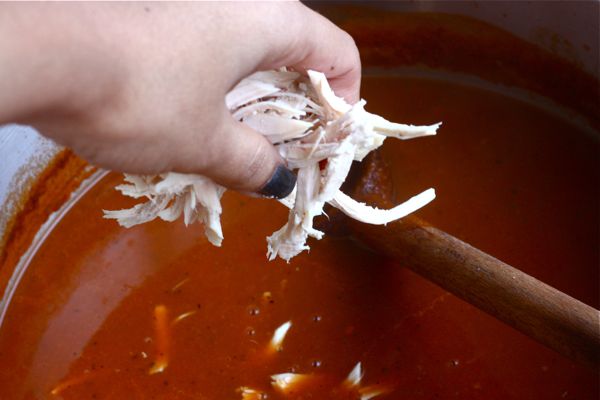 P.S. This soup isn't spicy. Don't let that crazy pepper scare you. But it does have a ton of flavor. The melty cheese, crispy tortilla strips and avocado make the whole bowl like a gigantic hug from me to you.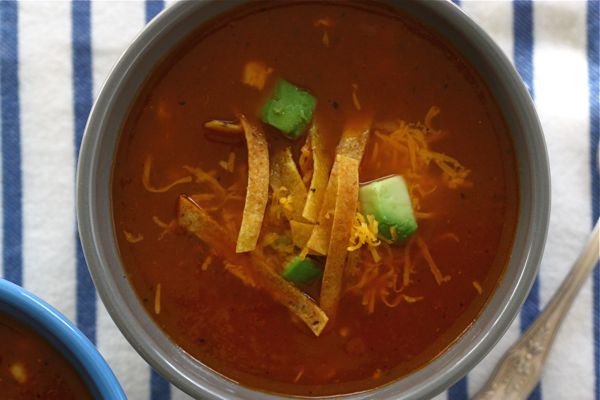 Chicken Tortilla Soup
1 large fresh pasilla chile
1 15-ounce can diced tomatoes (in juice)
1 tablespoon olive oil
½ medium white onion, diced
2 cloves garlic, peeled and roughly chopped
4 cups chicken broth (or vegetable broth)
2-3 corn tortillas, sliced into strips and halved
Salt to taste
½ cup frozen corn
2 chicken breasts, cooked and shredded
1 avocado, diced
Handful of Monterey Jack Cheese, shredded
1 lime, cut into 6 wedges
1. Quickly toast the chile by turning it an inch or two above an open flame for a few seconds until its aroma fill the kitchen. (Lacking an open flame, toast it in a dry pan over medium heat, pressing it flat for a few seconds, then flipping it over and pressing it again.)
2. Break the chile into pieces and put in a blender jar along with the tomatoes with their juice. (A food processor will work, though it won't completely puree the chile.)
3. Heat the oil in a medium (3- to 4-quart) saucepan over medium-high. Add the onion and garlic and cook, stirring frequently, until golden, about 7 minutes. Scoop up the onion and garlic with a slotted spoon, pressing them against the side of the pan to leave behind as much oil as possible, and transfer to the blender. Process until smooth.
4. Raise the heat under the pan to medium-high. When quite hot, add the puree and stir nearly constantly, until thickened to the consistency of tomato paste, about 6 minutes. Add the broth. Reduce the heat to medium-low and simmer for 15 minutes. Taste and season with about a teaspoon of salt (amount depends on the saltiness of the broth).
5. While soup is simmering, pour three tablespoons of vegetable oil in a skillet. When oil is hot, add tortilla strips and fry until crispy. Transfer to a paper towel to drain and set aside.
5. Just before serving, add the shredded chicken and corn to the simmering broth. Ladle the soup into the bowls and top with cubed avocado, shredded cheese and tortilla strips.
Adapted from Rick Bayless
Serves 6