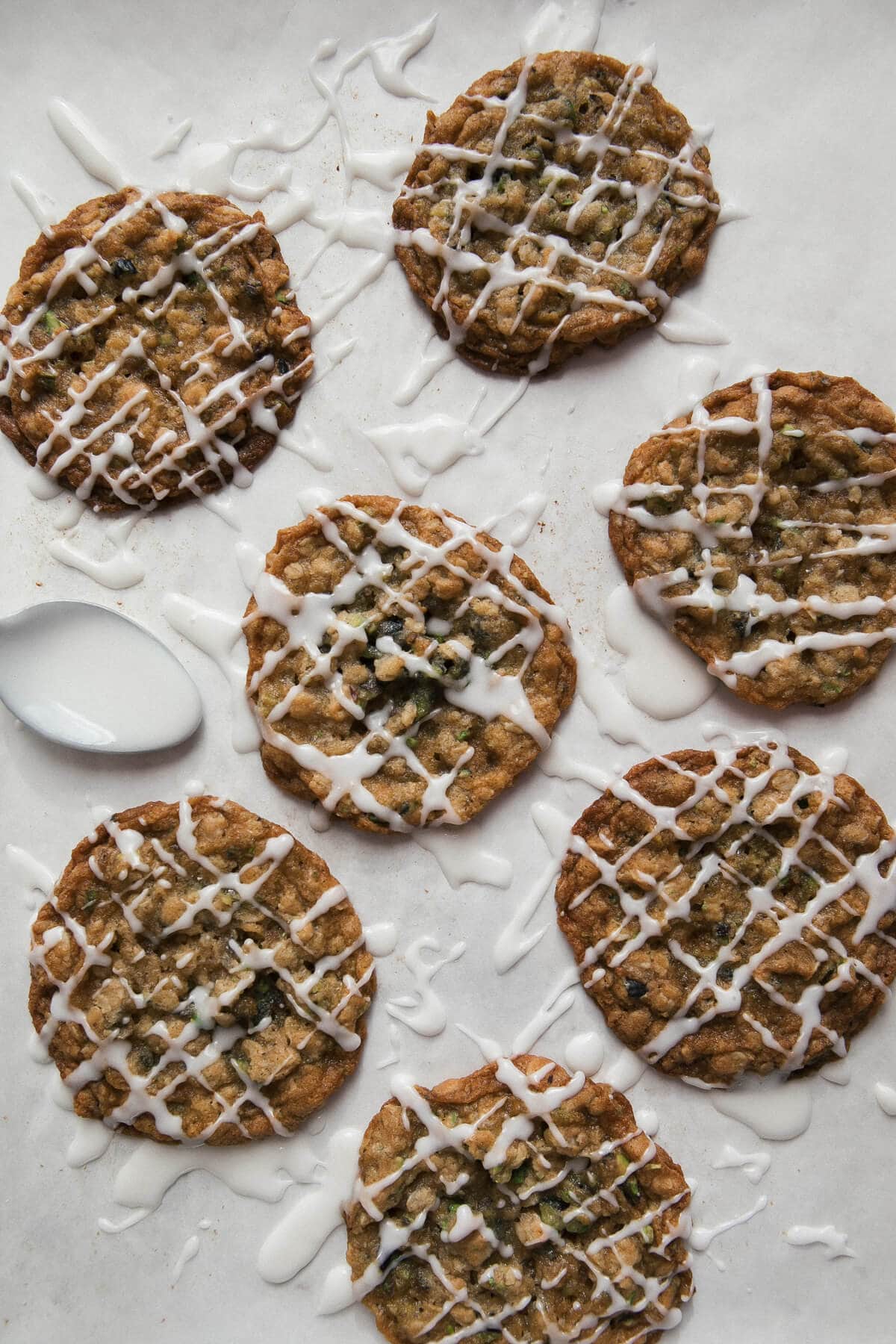 Leading up to Thanksgiving, your girl was exhausted. I'm so glad I took last Saturday to chill out and rest. There was a whole day where all I did was hide under a fluffy blanket and read articles online. I drank iced tea and did absolutely nothing and it was amazing! Highly recommend.
I know the holiday season can be wild and crazy. It tends to be whirlwind, as we drive quickly toward the end of the year. I try and savor it as much as I can. One thing I obviously love doing is BAKING!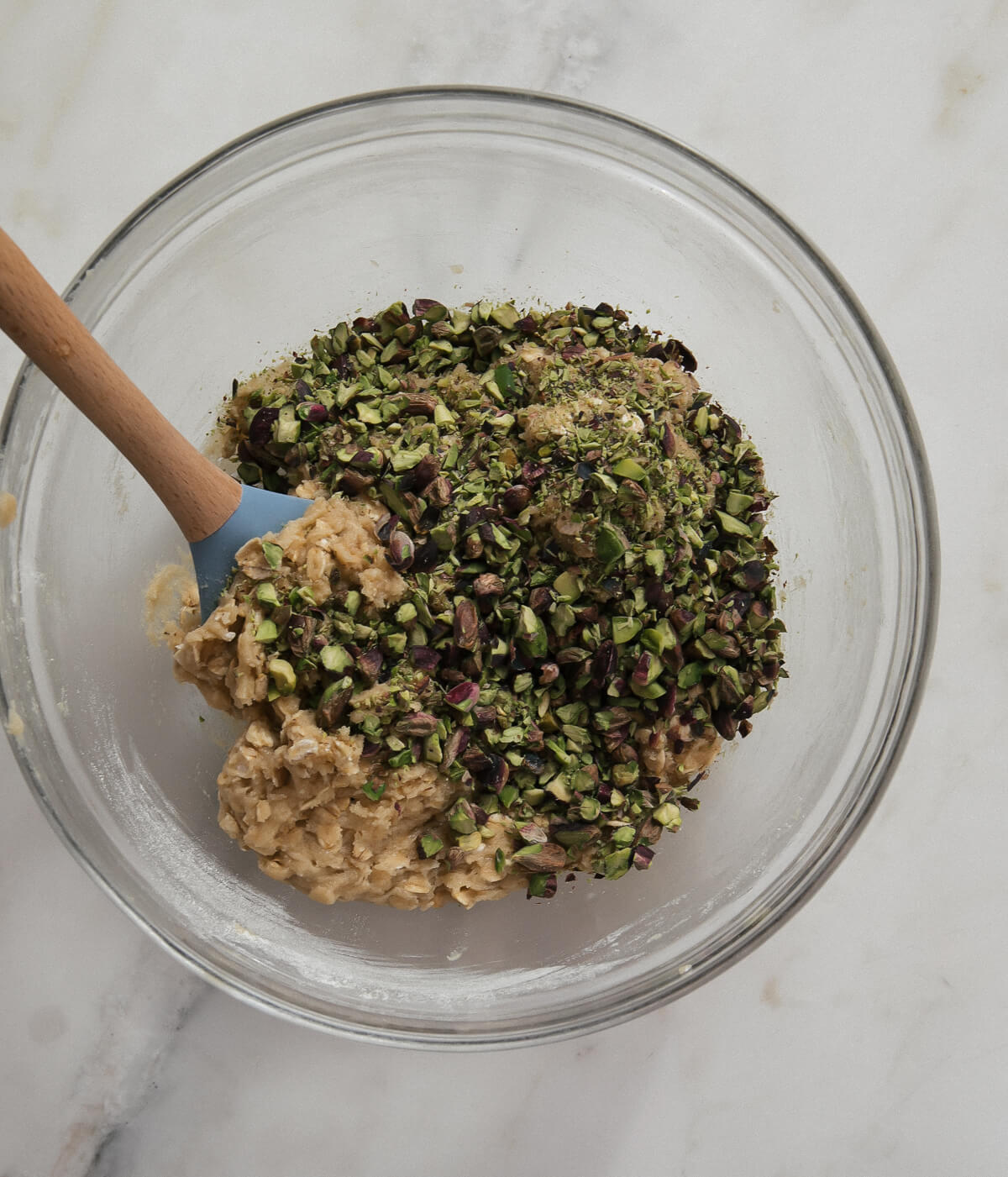 YASSS! This holiday season, I have so many delicious recipes that I want to share with you all.
I'm also super excited to share recipes that are wide-ranging: ones that are easy to throw together; a few that are more like "baking projects"; and a couple dishes that are things you can make during the weeknight for dinzzz.
Monday I posted a weeknight recipe. Today (and yesterday) is all about a quick-baking recipe. These cookies are super simple—no mixer or fancy equipment required. These cookies travel well and are so delicious.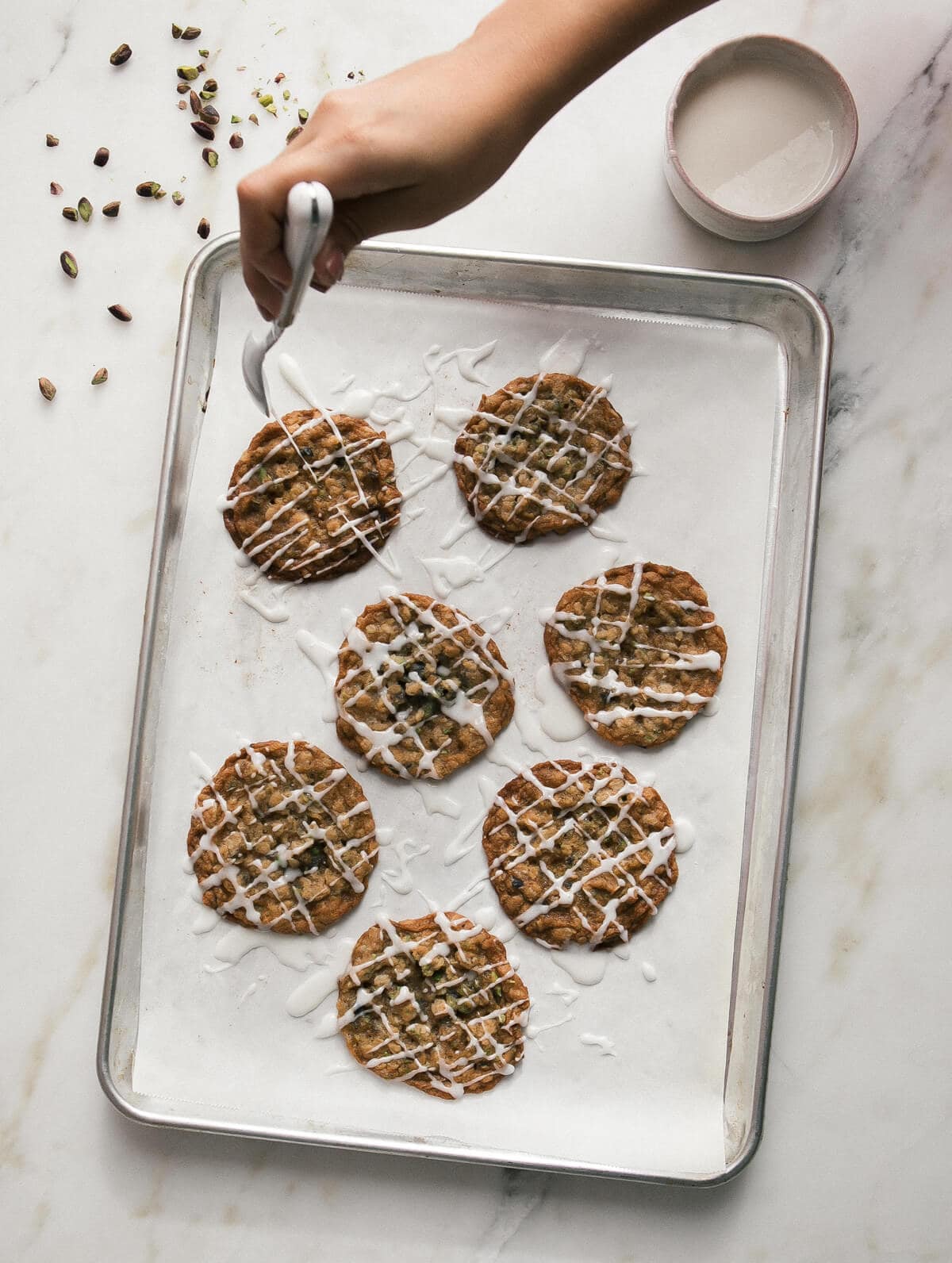 ALSO I made a baking playlist because it is cooking/baking season and we need music!
This is not your traditional Christmas music playlist, no. Sorry (tho I did include a few Christmas songs in it because why not!).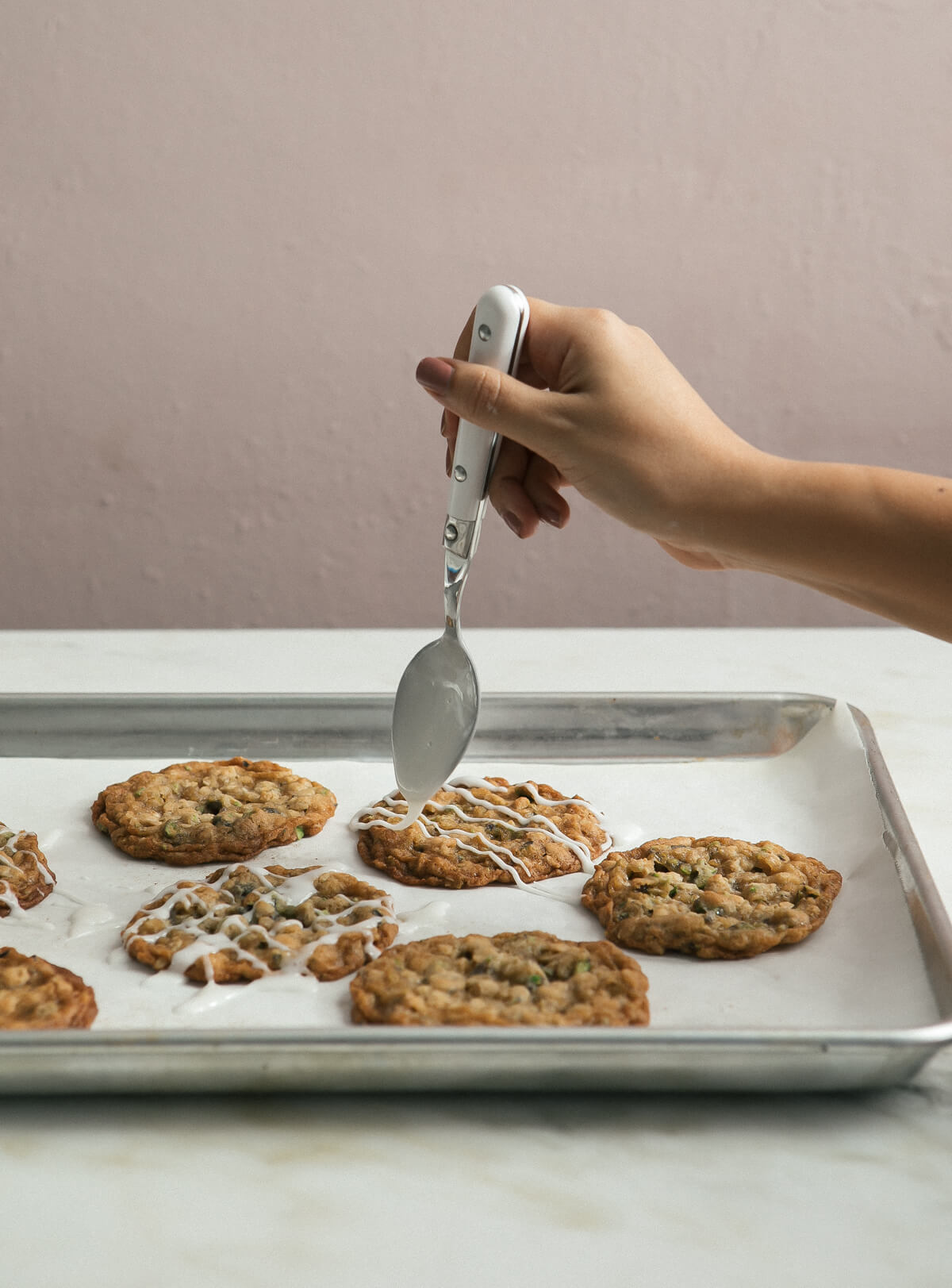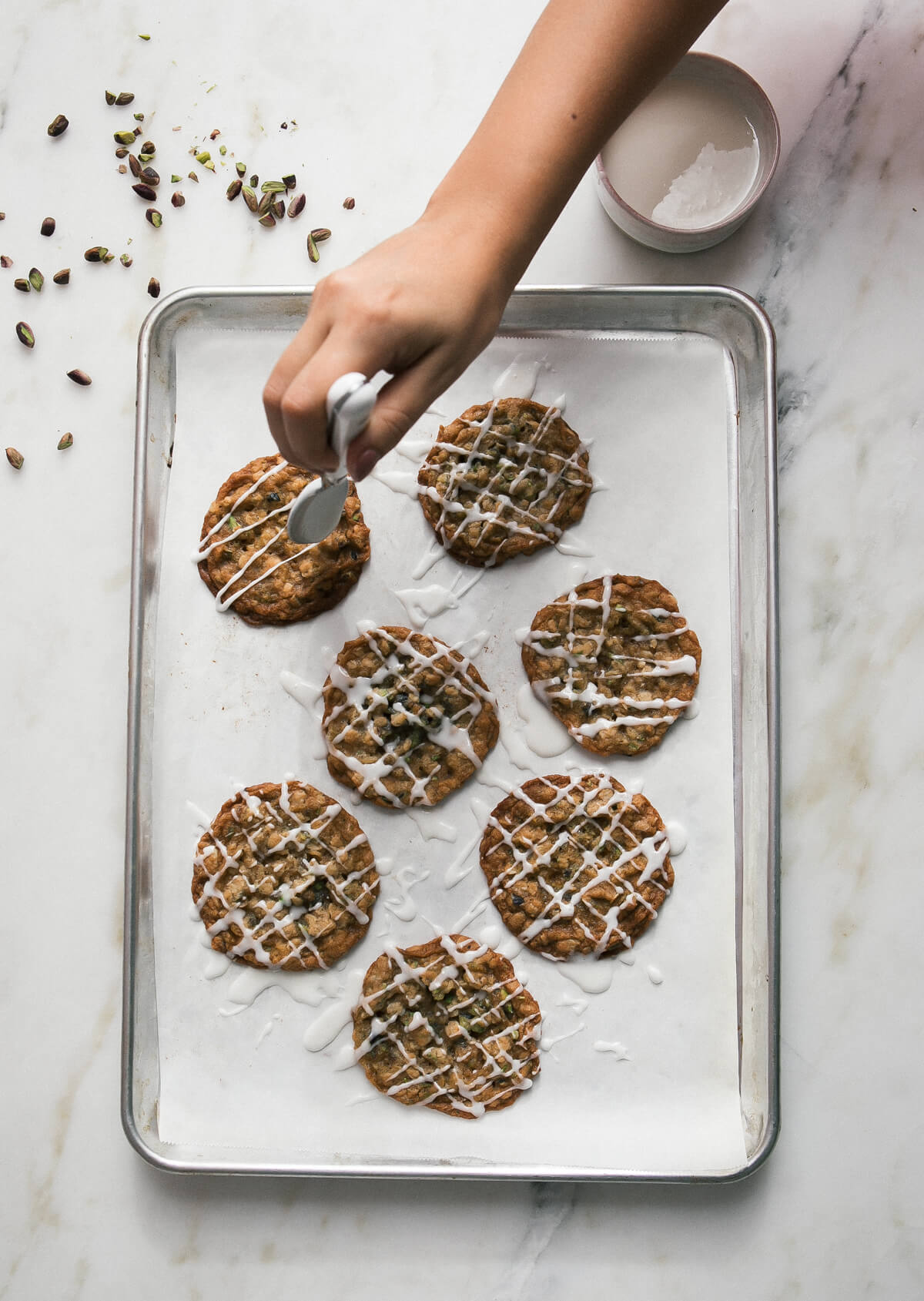 This playlist is filled with 90s and early 2000s music. Some of my favorites. They remind me of my wild youth, middle school dances and sneaking out in the middle of the night with my friends. I was a wild child but now I got to bed at 9pm so if you have a teenager, please know it gets better!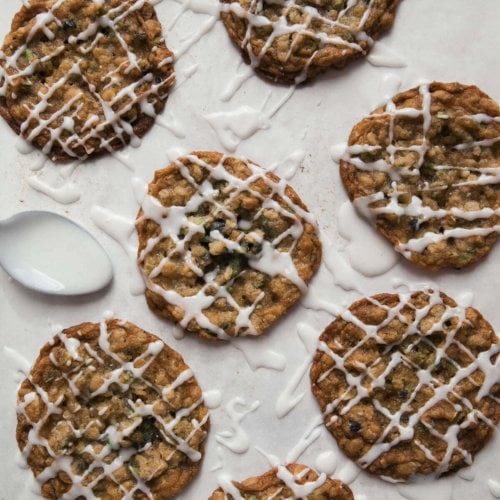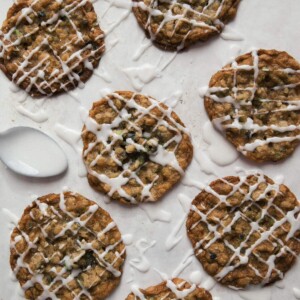 Chewy Pistachio Oat Lace Cookies
Ingredients
Cookies:
1

cup

rolled oat flakes

,

not instant

3/4

cup

all-purpose flour

1/2

teaspoon

baking soda

1/2

teaspoon

fine-grain sea salt or regular salt

1/2

cup

white granulated sugar

1/2

cup

light brown sugar

1/2

cup

unsalted butter

,

melted and cooled

1

large egg

1

teaspoon

pure vanilla extract

1/2

cup

finely chopped pistachios
Icing:
1 1/2

cups

powdered sugar

,

sifted

2

tablespoons

milk

Pinch

of salt
Directions
To Make the Cookies:
Preheat the oven to 350 degrees F. Line 2 baking sheets with parchment paper.

In a medium bowl, mix together the oat flakes, all-purpose flour, baking soda and salt.

In a large bowl, whisk together the sugars and melted butter until combined. Crack in the egg and pour in the vanilla. Whisk oe more time until the egg is thoroughly incorporated. Add the flour mixture in 2 batches, stirring in between additions until combined. Lastly, fold in the pistachios.

Using a tablespoon OR a cookie scoop, scoop out balls of dough, spacing them about 2 1/2-inches from one another on a the baking sheets. These cookies read a lot, so be sure to leave enough room. Bake for 10 to 12 minutes, or until they spread and the edges are lightly golden brown. Allow to cool on the baking sheet for 5 minutes, then carefully move the cookies onto a cooling rack.
To Make the Icing:
In a medium bowl, whisk together the powdered sugar, milk and salt. When the cookies are cool, drizzle the icing on top in a zigzag motion. Get artsty with it! These cookies are good for up to 4 days when kept in an airtight container at room temperature.
Notes
These cookies work with other nuts too, like chopped pecans, walnuts or peanuts.