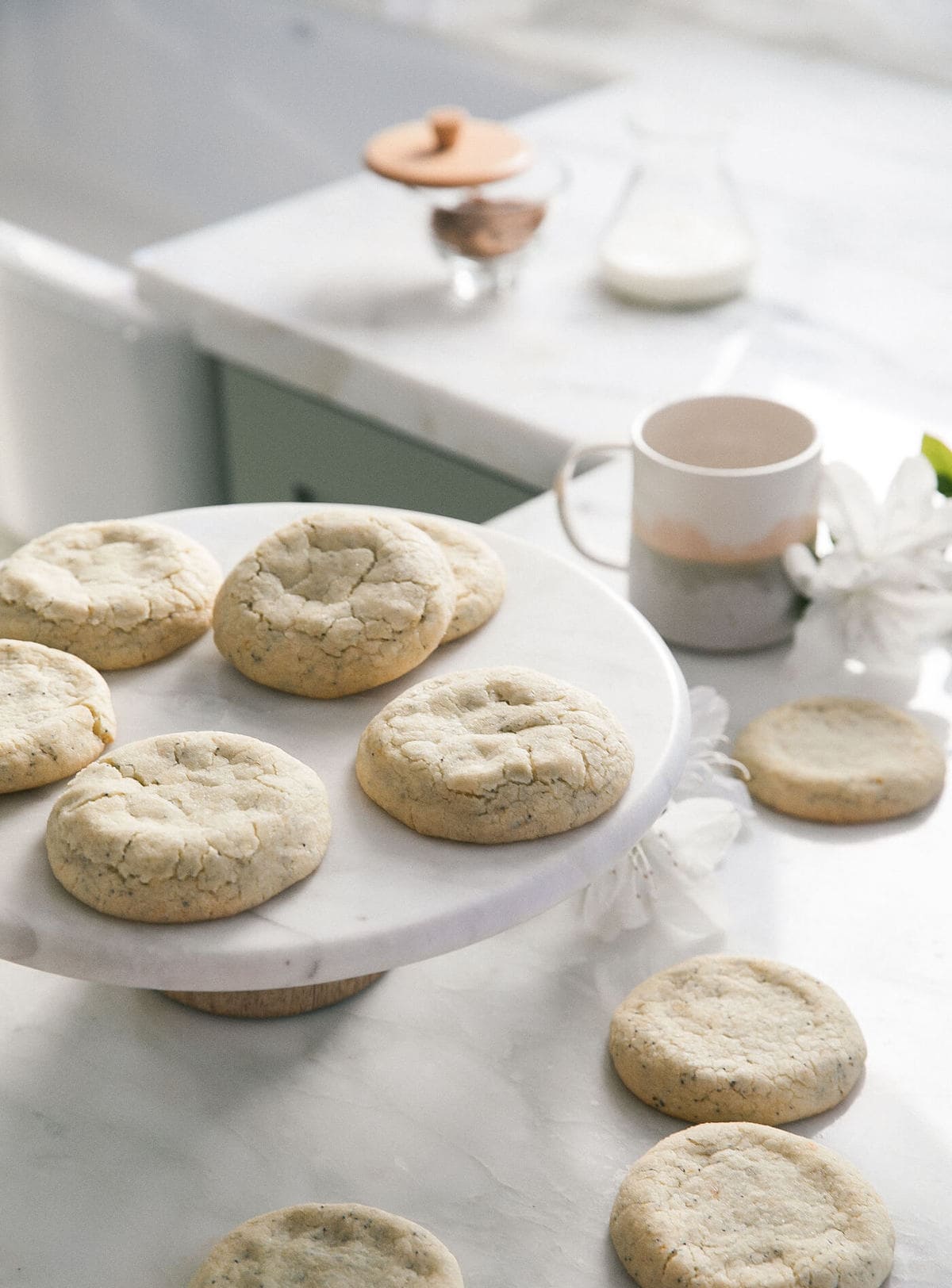 Monday was 96 degrees in LA. I literally don't understand anything anymore.
This week has been a doozy since the beginning of it was spent attempting to get my life in order (read: taxes), which I did and feel wonderful about! YAY! I feel like starting a blog is all fun and games until you have to file taxes, then owe $$$$ and then it gets very real. Now that that businass stuff is settled, I can go back to concentrating on more fun stuff, things I actually enjoy like cookies and cake and salads.
Yes, salads. I'm brainstorming so many salad ideas because I'll usually make the same salad for days, weeks in a row and then get super bored and then vow to never eat it again. If you're eating any new-to-you-cool salads, please leave some suggestions in the comments below. NOW, for these cookies, which are way cooler than salad…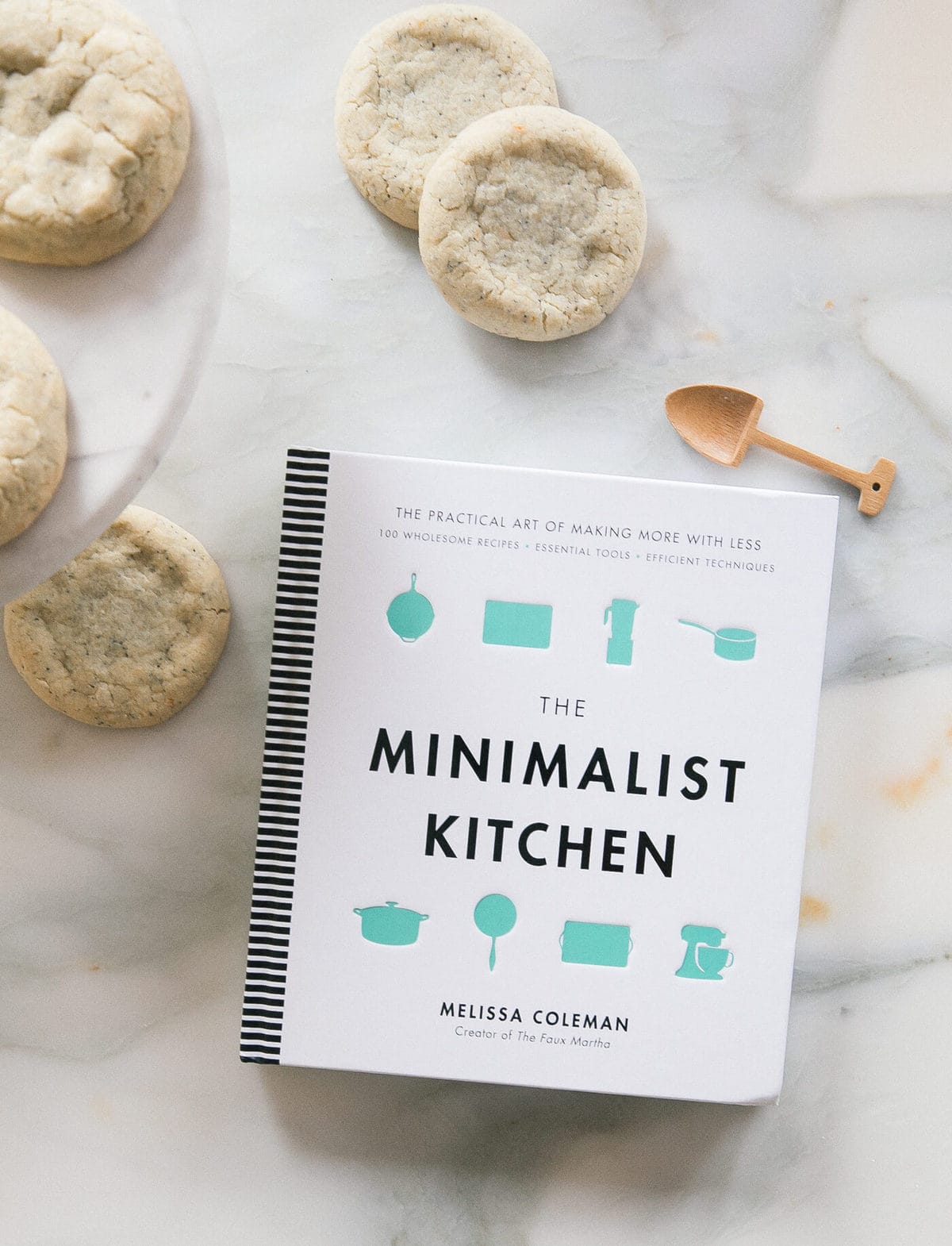 These Citrus-Poppy Seed Cookies come from my friend Melissa's new cookbook The Minimalist Kitchen! It's a gorgeous book and the ingredients and recipe are about having a pared down, minimalist kitchen. The book guides you to create a framework that touches on everything from your ingredients, tools, pantry and cooking techniques. The idea is that if you follow them, then meals are mere minutes away—it's a cool idea for a book!
Even if you don't follow any framework and just cook and bake with zero guidelines, you'll still find things in the book that will jump out at you, like these cookies!
These are perfect for a brunch, spring get-together. They're a little chewy, on the softer side and very bright! I love these little things. I've recently found myself putting poppy seeds in literally everything and love their floral quality to them.
Here's a link to Melissa's book and blog!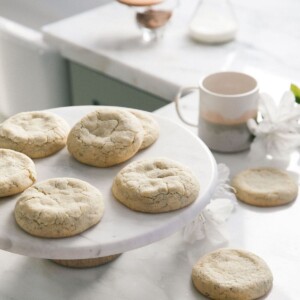 Soft Chewy Citrus-Poppy Seed Cookies
Print
Ingredients
Dry:
2 1/4

cups

all-purpose flour

1/4

cup

cornmeal

2

tablespoons

poppy seeds

1/2

teaspoon

baking soda

1/4

teaspoon

kosher salt
Creaming:
1/2

cup

unsalted butter

,

at room temperature

1

cup

white granulated sugar

,

plus more for sprinkling

1 1/2

teaspoons

lemon zest

1 1/2

teaspoons

orange zest

1/4

cup

extra-virgin olive oil

1

large egg

2

tablespoons

lemon juice
Rolling:
1/4

cup

to 1/2 cup granulated sugar
Directions
Preheat the oven to 350 degrees F. Line a baking sheet with parchment paper and set aside.

In a medium bowl, whisk together the dry ingredients. Set aside.

In a stand-up mixer fitted with the paddle attachment, cream together the butter, sugar and zests on medium speed until well combined. Add in the oil, egg, and lemon juice. Continue mixing until pale and evenly combined, about 1 minute, scraping down the sides every so often.

Add the dry ingredients to the creamed ingredients, mixing on low speed until just combined. The dough will be somewhat dense.

Using a tablespoon-sized spring-release scoop (2-ounce scoop), scoop out the dough onto the prepared baking sheet. Carefully roll or lightly sprinkle the cookies with sugar. Bake for 12 to 13 minutes. The cookies will seem like they need a minute longer, but take them out anyways. Let cool on the pan for 1 minute before transferring to a cooling rack to cool completely, about 20 minutes. Store in an airtight container for up to 3 days.
Notes
If you don't have any oranges, use 1 tablespoon of lemon zest.