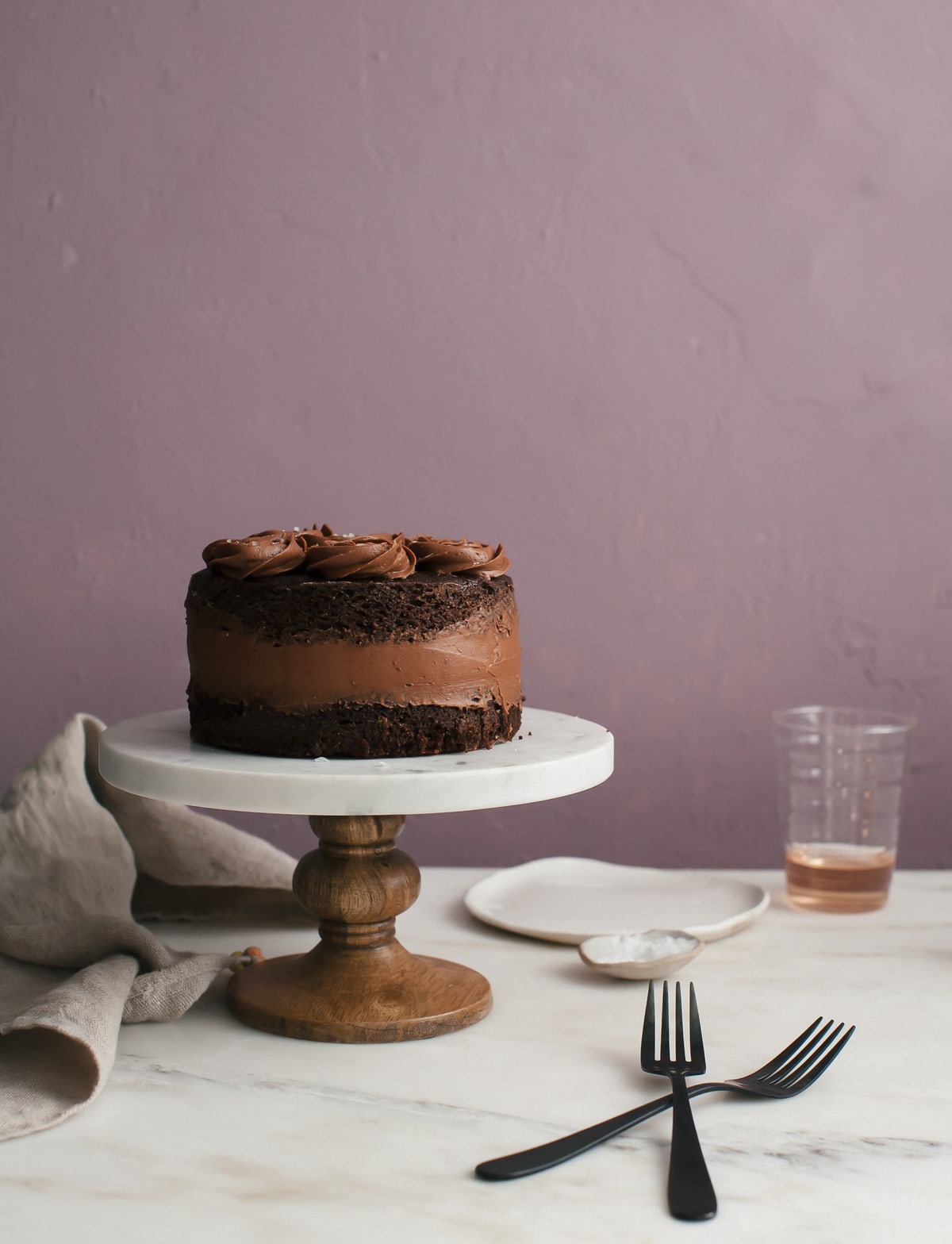 When I think of "romance tips," I think of those taglines on the front of womens' magazines. I remember being like twelve always reading them and being curious what it meant to use your tongue in such and such way and what "surprising him" really meant. I sort of can't believe I was sort of allowed to read those magazines at that age and not allowed to watch rated R movies but whatever.
As an adult, I can now say the one thing you should do to infuse romance into your relationship is not any of those things (I mean, I'm sure they work) but the real thing is to laugh. And a lot. Not like just a chuckle here and there but like really laugh. Laugh so hard tears are rolling down your face. And talk about everything and anything all the time, which most likely will lead to more laughing. And nothing is more funny and more unexpected than pantsing your bf/gf when they least expect it.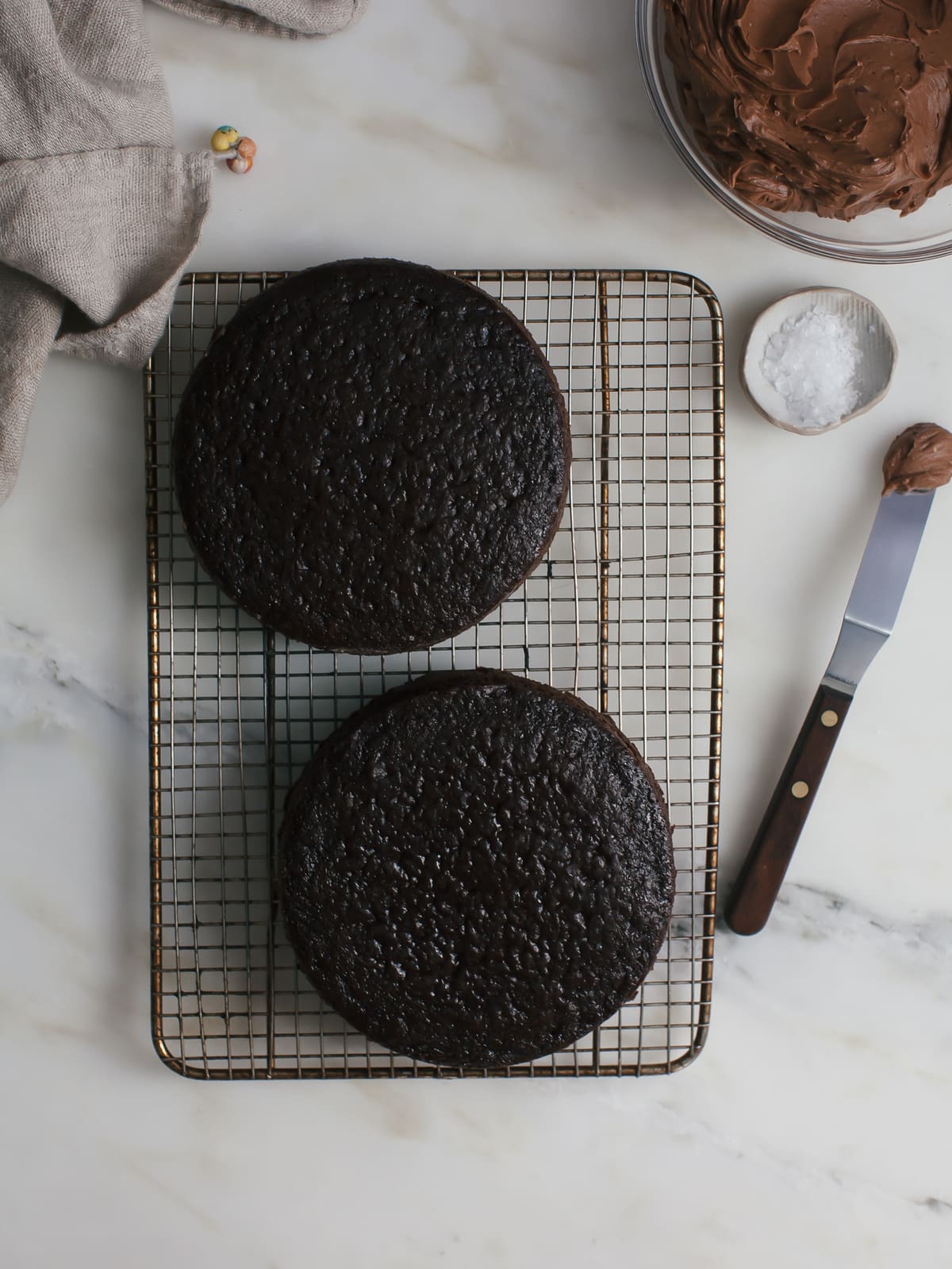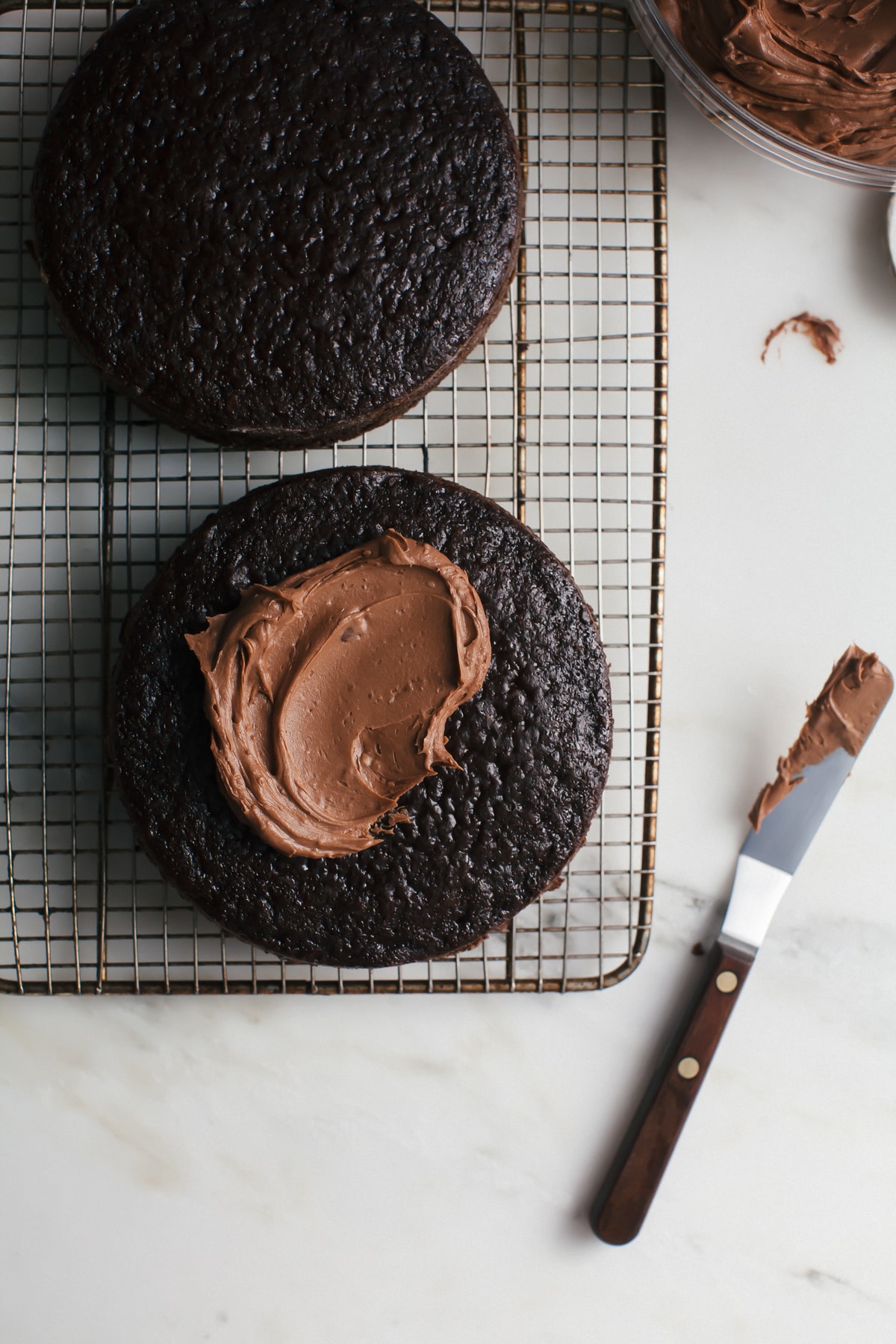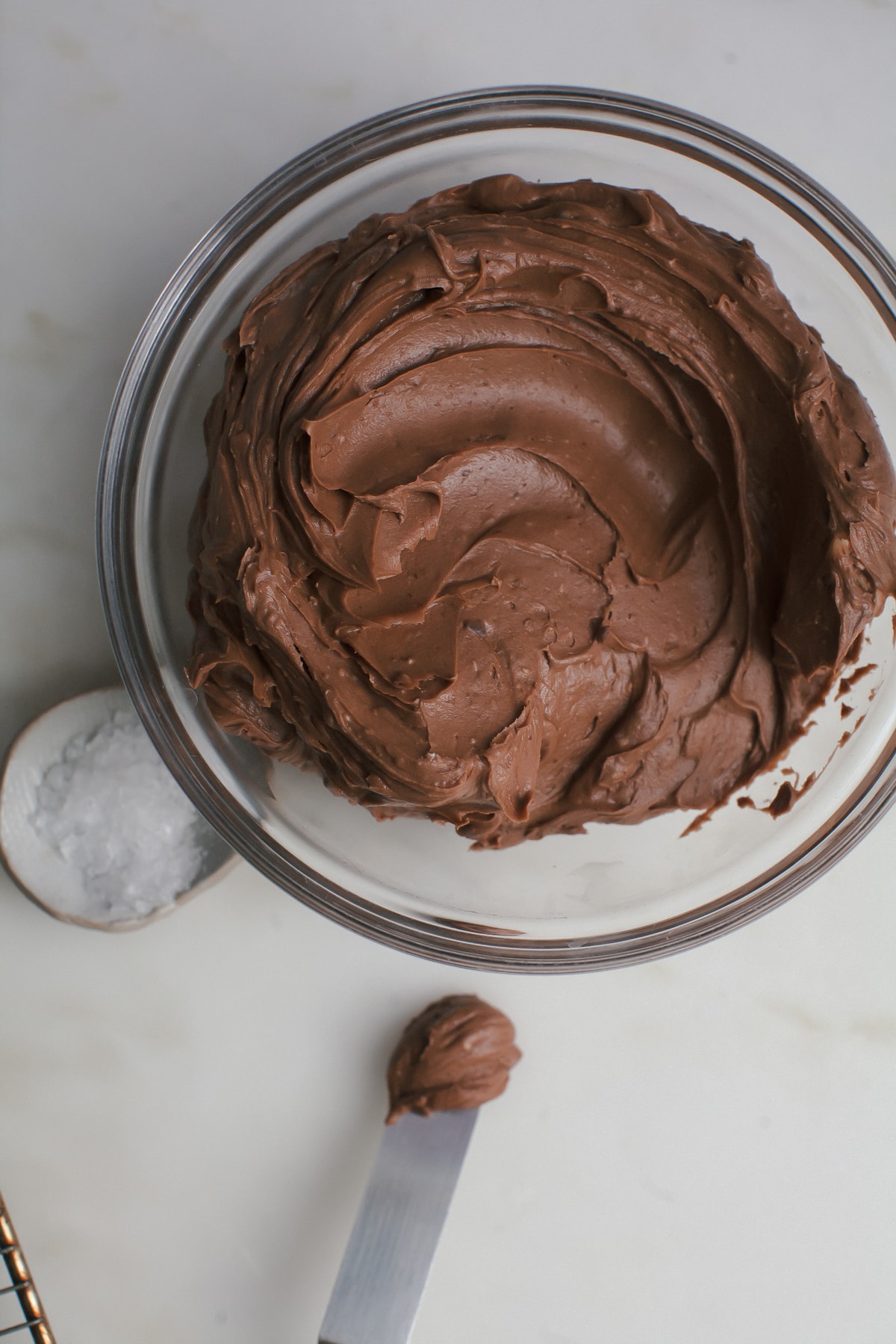 I do this to Josh regularly when he's making coffee in the morning and he always gets "mad" and screams curse words and says I'm annoying but I know deep down starting the day on an absurd note is great. (Or at least I think it is.)
Another sure fire thing to do is eat cake. Especially rich, decadent chocolate cake. This cake is intended for two people but if I'm being honest, it's a little much for two people to finish all of it in one sitting. It'll definitely result in cake for breakfast. Never a bad thing.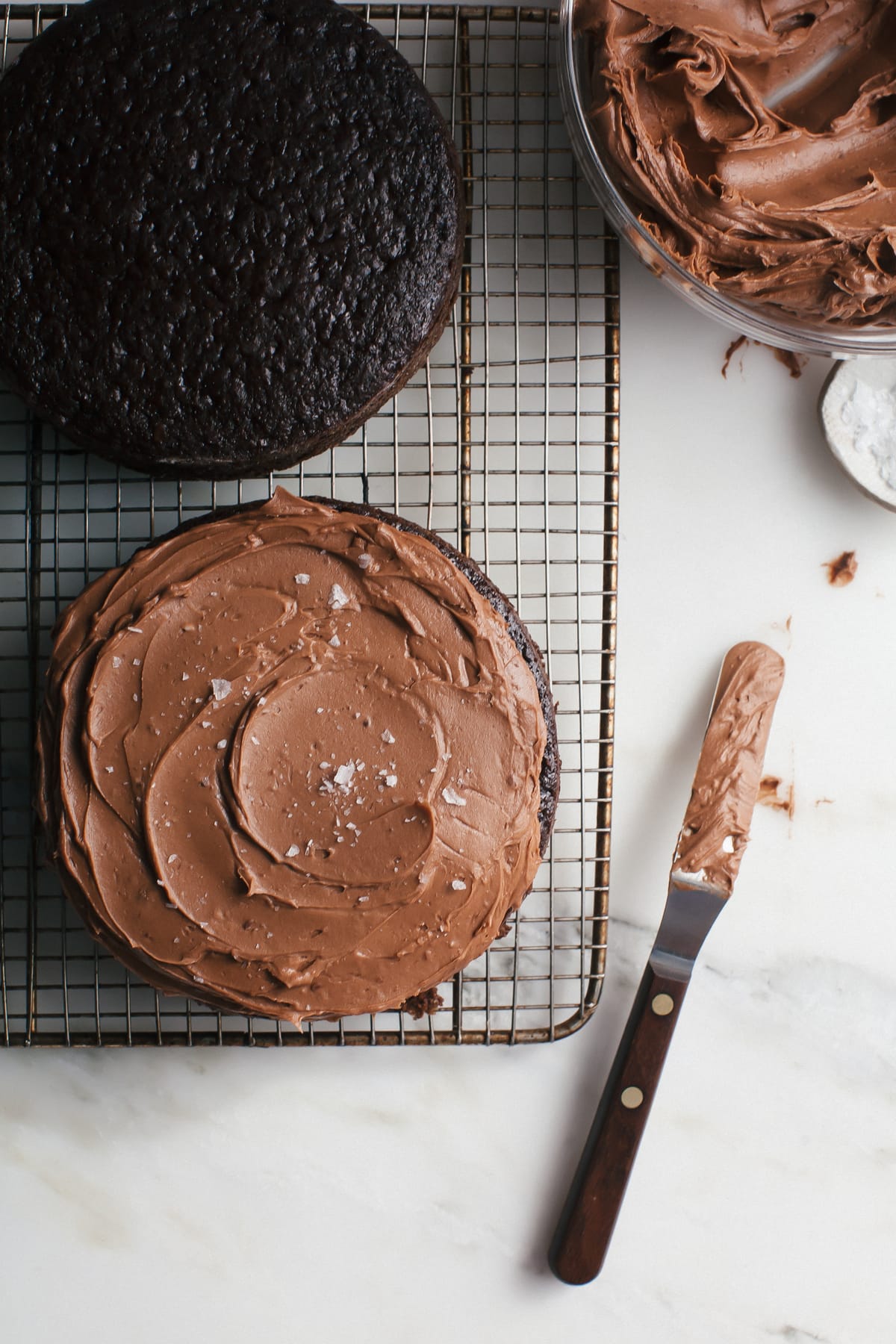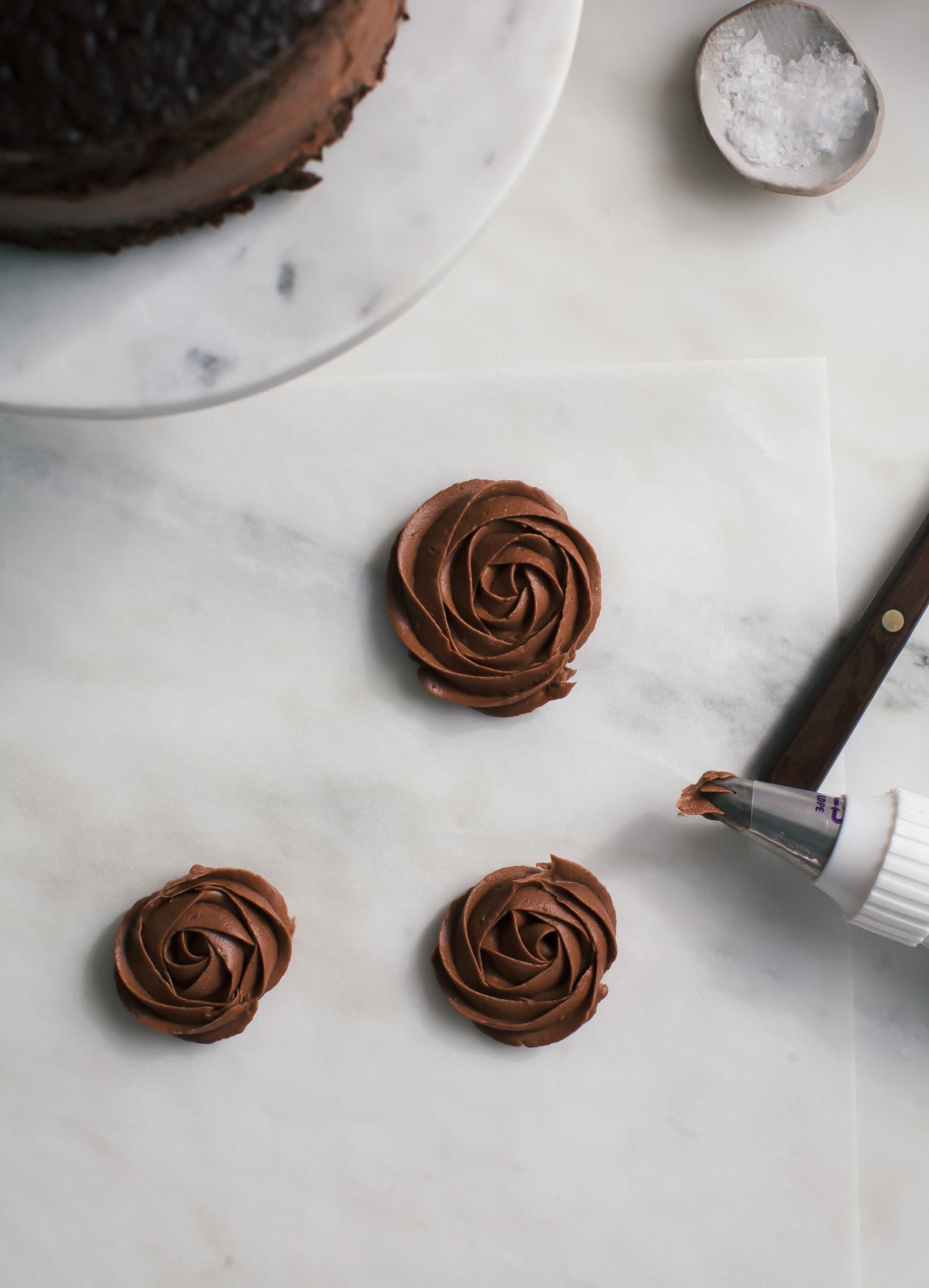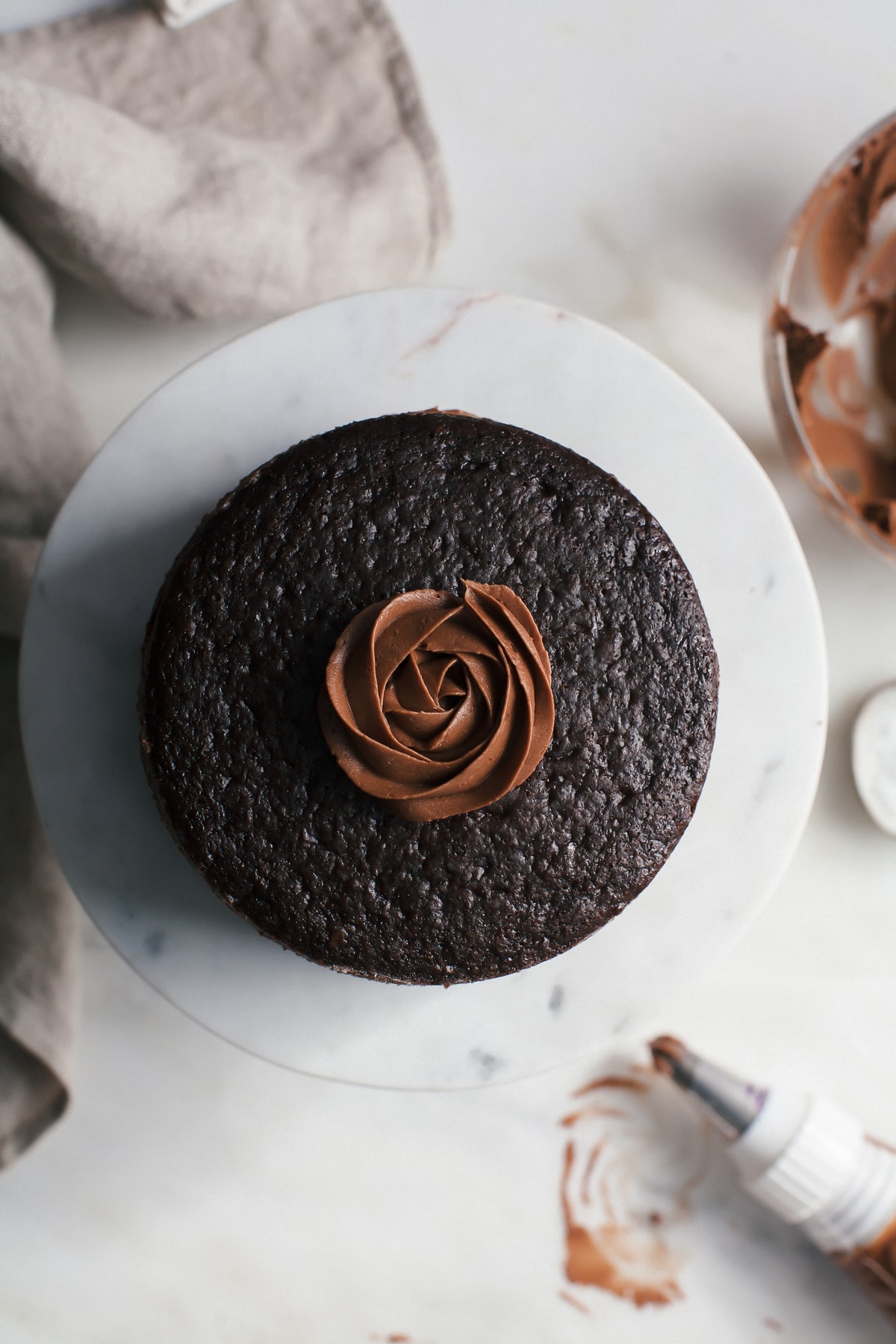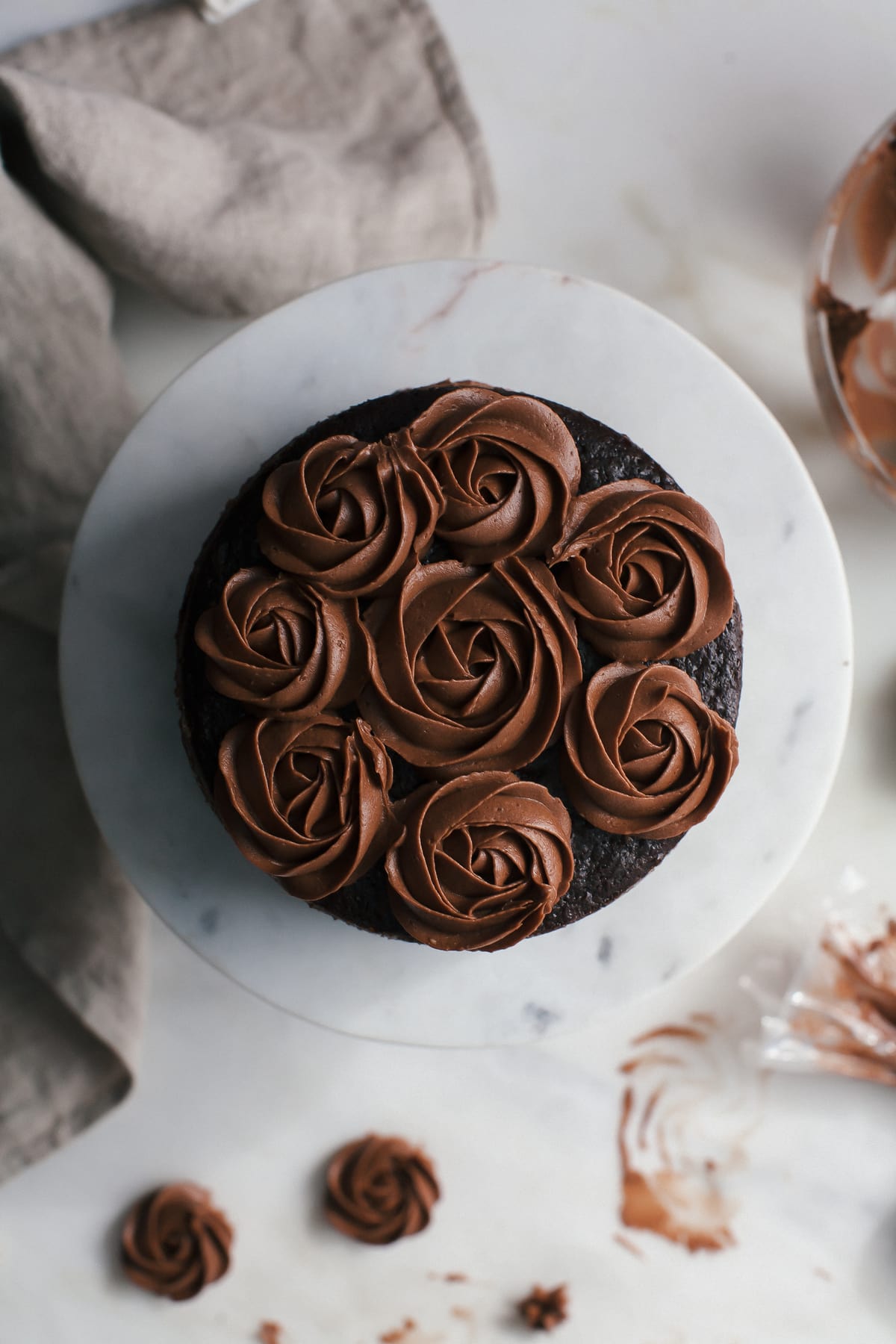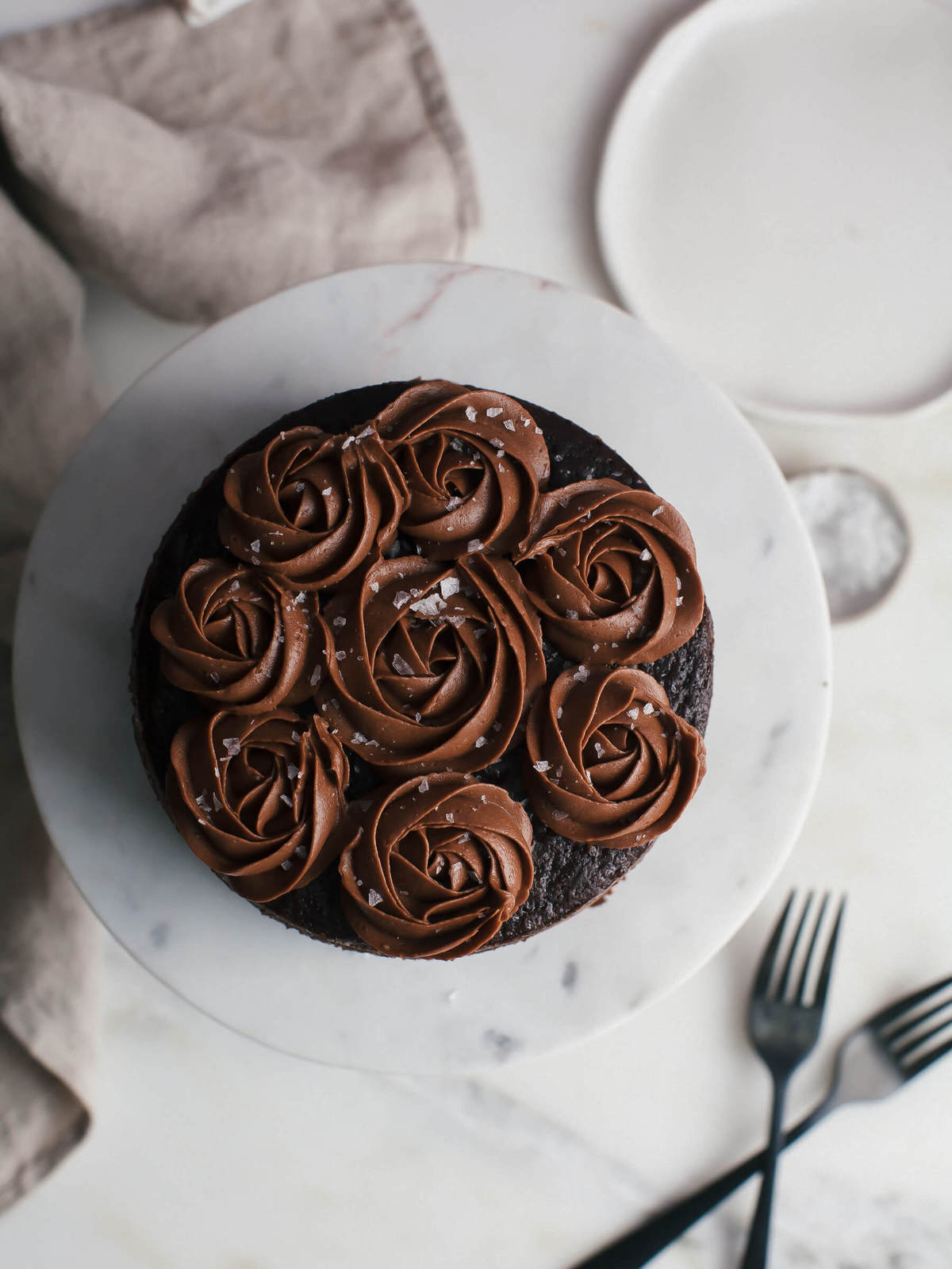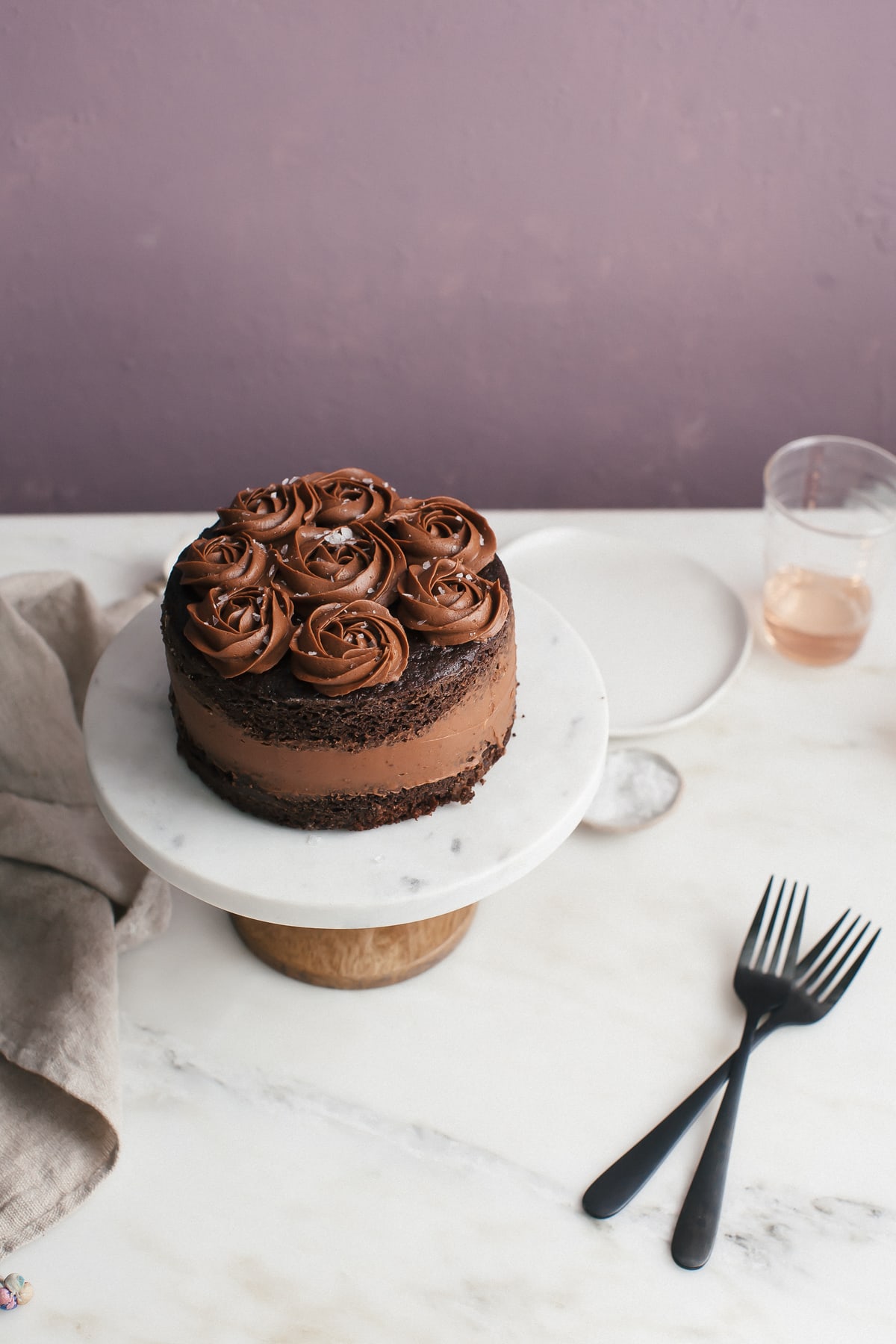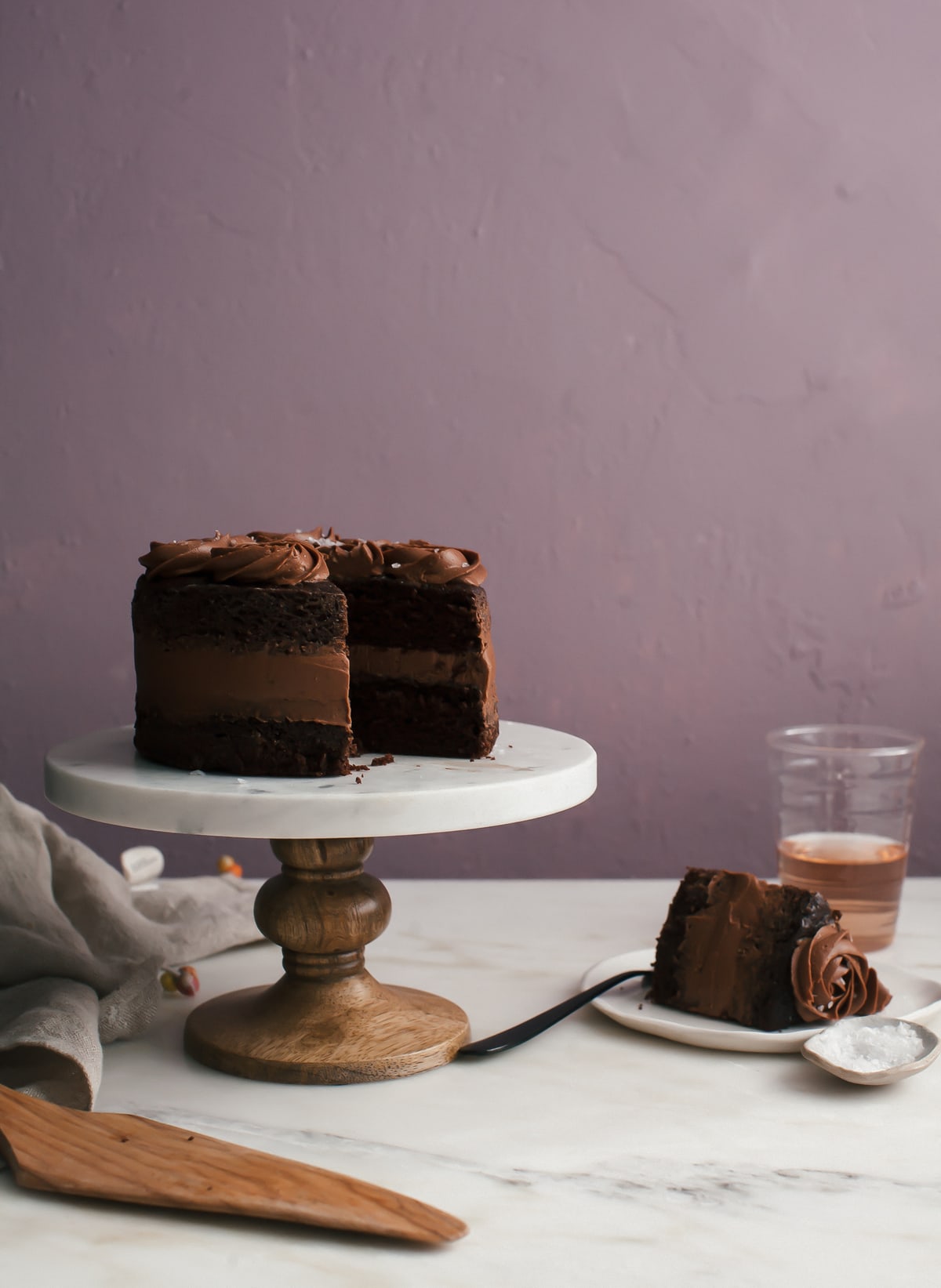 These roses look more complicated than they are, but the only thing you'll really need is a closed star tip. You just start in the center and go around in a circle. The first time I did this was a few weeks ago. To practice, you can do it on a sheet of parchment and then simply add the frosting bag to the piping bag.
If you need some visual video help, I love Cupcake Gemma on Youtube. This video she shows you how to do all sorts of designs, including a heart. SUPER EASY!
This is a naked cake so really minimal effort minus the whole roses on the top.
And everything chocolate is always made a million times better with a little sprinkling of salt.
Happy Valentine's/Pantsing Day!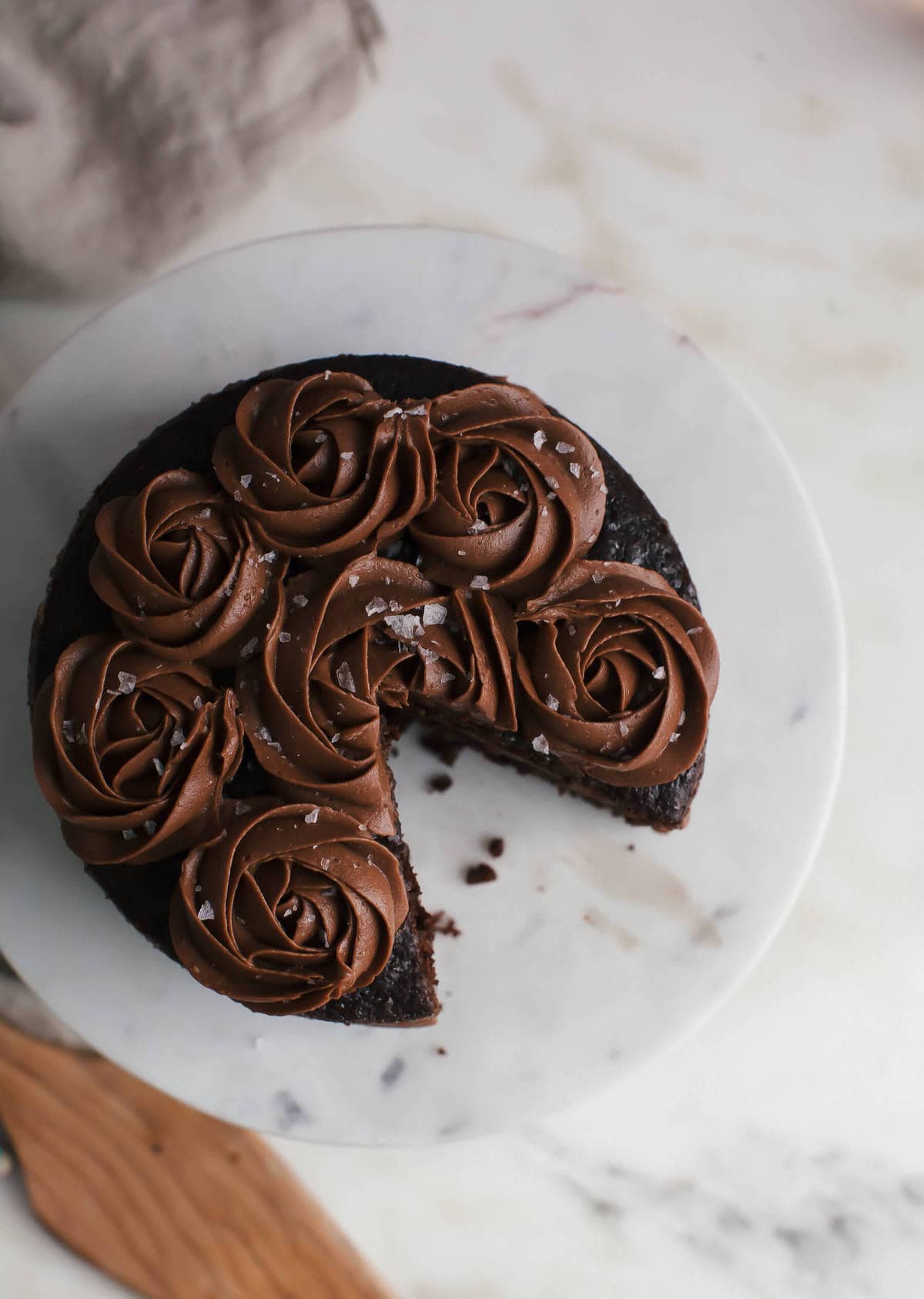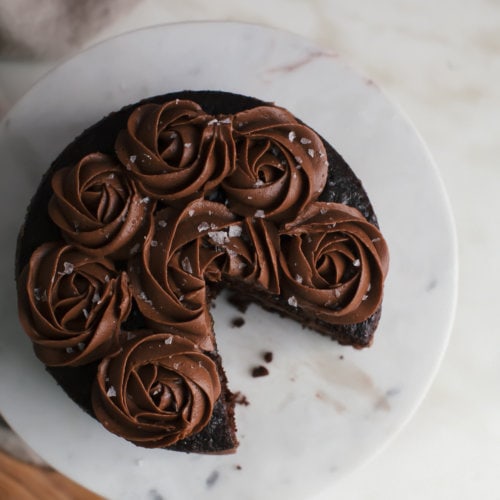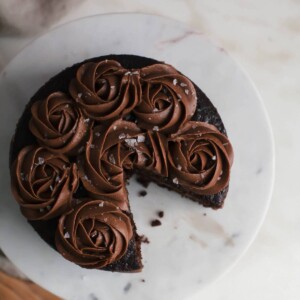 Serving Size:
1
(6-INCH) LAYER CAKE
Ingredients
Cake:
3/4

cups

all-purpose flour

3/4

cups

white granulated sugar

1/3

cup

dutch cocoa powder

1

teaspoon

instant espresso powder

3/4

teaspoon

baking soda

1/2

teaspoon

baking powder

1/2

teaspoon

salt

1

large egg

1/3

cup

plus 1 tablespoon, buttermilk

1/3

cup

plus 1 tablespoon, warm water

1 1/2

teaspoon

olive oil

1

teaspoon

vanilla extract
Frosting:
3/4

cup

unsalted butter, at room temperature

2

cups

powdered sugar, sifted

3

ounces

dark chocolate or semi-sweet chocolate, melted and cooled

1 1/2

tablespoons

cream or milk

3/4

teaspoon

vanilla extract

Flaked sea salt, for topping
Directions
To make the cake: Preheat oven to 350 degrees F. Butter and flour two 6-inch cake pans. This batter is sticky so I also lined the bottoms with parchment. I highly recommend this. You don't want to bake the whole thing up and have it stick. Set the pans aside. See below for link as to how to bake cake layers flat. I do this every single time and it's SO helpful.

In a large bowl or the bowl of a stand-up mixer (with the paddle attachment), add the all-purpose flour, sugar, cocoa powder, espresso powder, baking soda, baking powder and salt. Mix until combined. Next, crack in the egg, pour in the buttermilk, warm water, olive oil and vanilla. Mix until thoroughly combined and the batter is smooth, about 1 minute. The batter will be thinner than cake batter that you're probably used to—that's ok!

Divide the cake batter amongst the two cake pans and transfer to the oven to bake for 27 to 30 minutes, or until a skewer inserted into the center comes out clean. Clean out the bowl you used to make the cake and dry it thoroughly. While the cake is cooling, use it to make the frosting.

To make the frosting: add all of the ingredients to the the cleaned large bowl or the bowl of the stand-up mixer (with the paddle attachment), add the butter, powdered sugar, melted chocolate, cream or milk and vanilla extract. Beat until thoroughly combined and fluffy, about 1 minute. Scrape down the sides of the bowl and mix one last time, just to ensure everything is combined.

Decorating: Add a few tablespoons of frosting to the center of one of the rounds of cake. Smooth it around, until it reaches the edges. Add a pinch of salt all around. Place the second layer on top. Since I was going for a "naked cake" look, I added more frosting to the seam of the two cakes and smoothed it all around. Neat is not the goal! Add the remaining frosting to piping bag with a star tip attached. In the center of the top layer of cake, pipe out a rose by starting in the center and going all the way around twice. Complete the cake by adding smaller roses around the center rose. Don't be shy to practice on a piece of parchment first and then simply add the frosting back to the piping bag—no waste!

Top the cake with a sprinkling of flaked sea salt.