Jerk Chicken Sandwich with Jicama Slaw
13
Jun 11, 2015, Updated Dec 22, 2018
Disclosure: This post may contain affiliate links, which means I may earn a commission if you click on the link and make a purchase.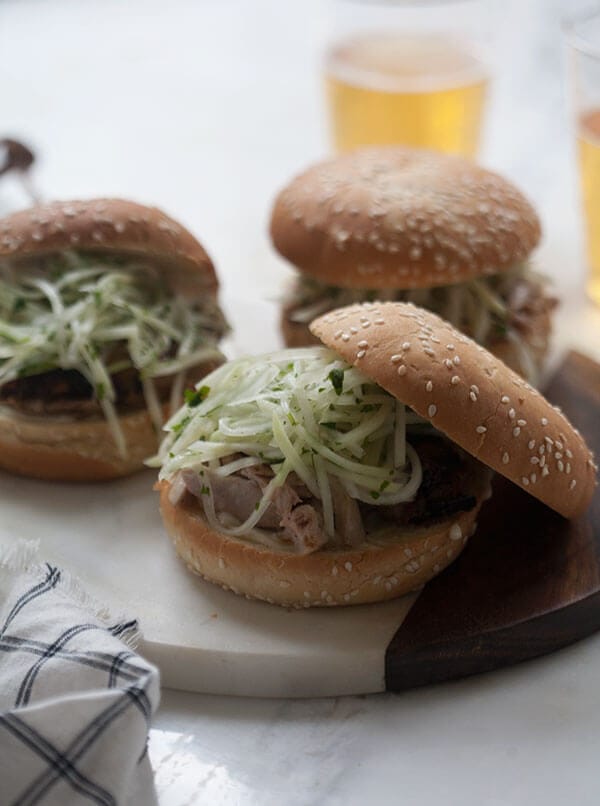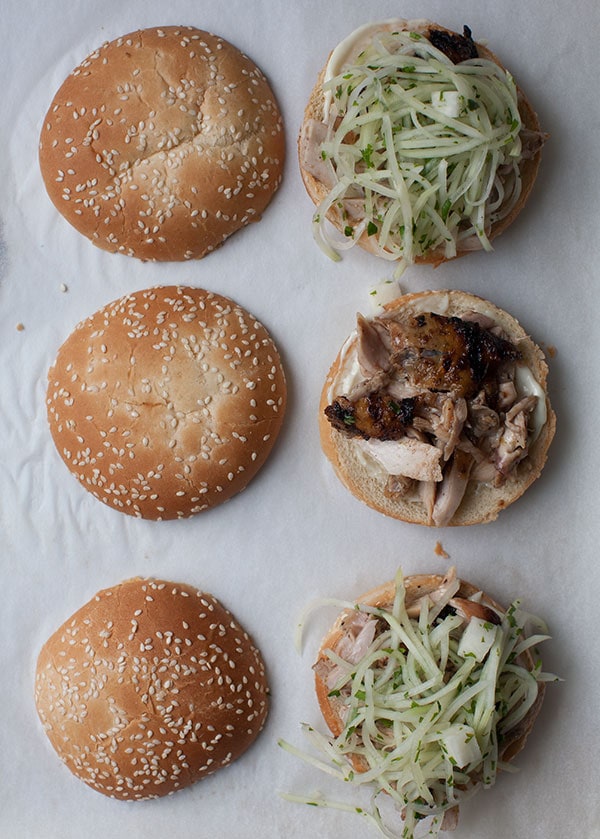 I sort of have nothing to say today. Do you ever feel that way? Kinda want to write, HERE'S THIS SANDWICH I LIKE!!!
But seriously, I love this sandwich. I'm not sure I've ever been in love with a sandwich more.
I've always had a deep love for sandwiches. It think it all ties back to my love of carbs: bread, pancakes, biscuits, pasta…if it has all-purpose flour in it, chances are I'm going to love it.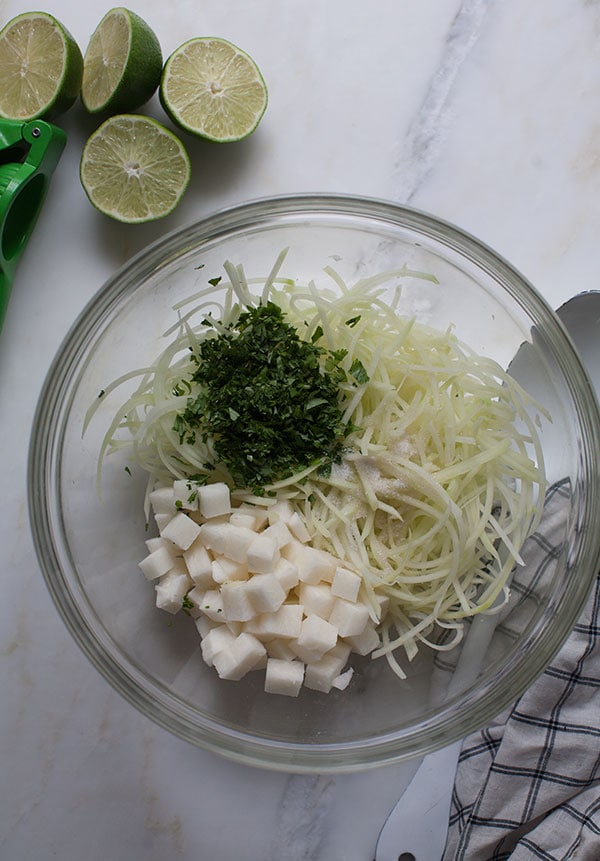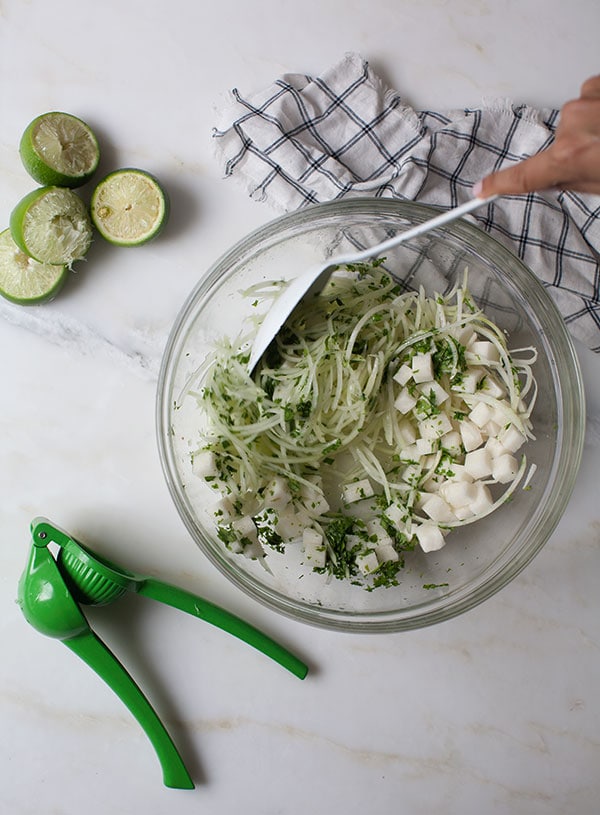 This sandwich is all about the slaw. I like cole slaws that are nothing like those soppy, mayonnaise-y gross things that I had in the school cafeteria.
I like my slaw crunchy and interesting and maybe not with mayonnaise at all? I dunno. Haven't had a mayonnaise-based cole slaw I actually love. And I'm not a mayonnaise-hater!
Maybe I'll work on that this summer.
Tonight I'm headed to San Francisco for some work stuff that I'll tell you about soon. I'm excited to eat at few bakeries while I'm there.
Tomorrow morning I'm headed to B. Patisserie and Jane On Larkin all by myself to eat all the things. I'll report back, promise. Or even better, you can follow me on The Instagram (they're site got a new facelift!) to see what I'm up to.
xo
Adrianna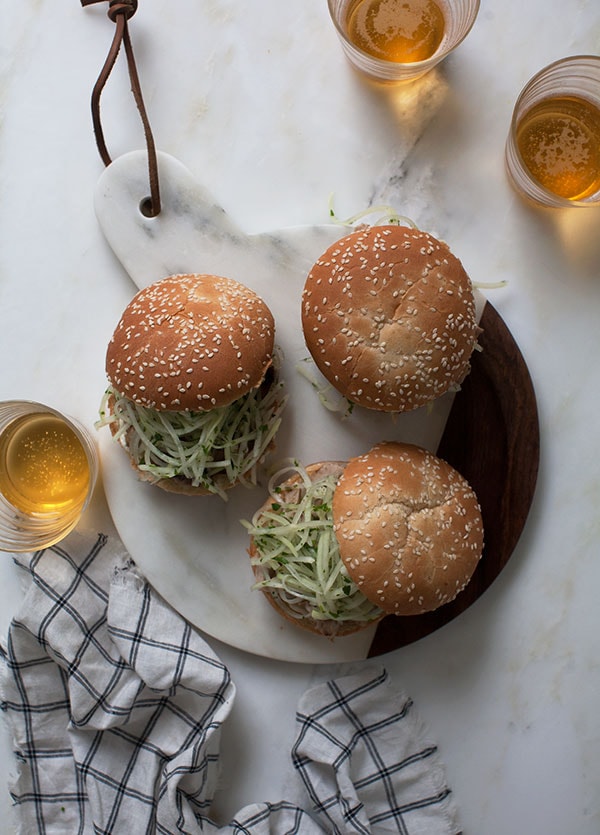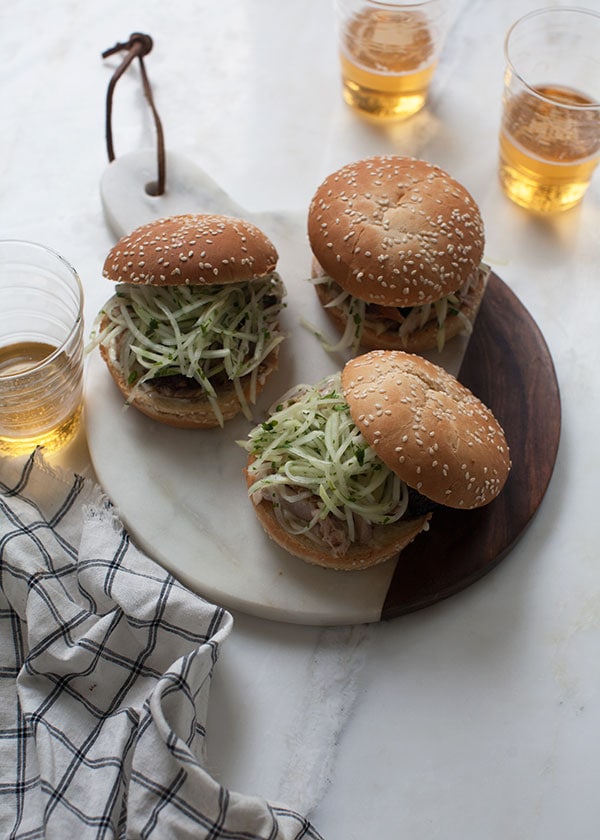 Jerk Chicken Sandwich with Jicama Slaw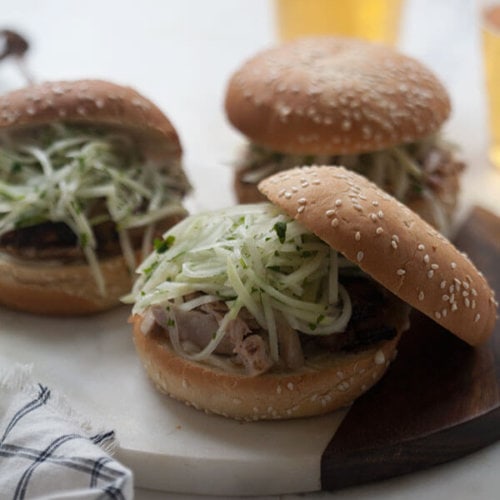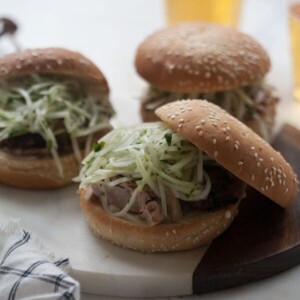 Ingredients
Jicama Slaw:
2

cups

shredded green papaya

,

unpeeled, from about 1/4 green papaya

1/2

diced jicama

,

from about 1/2 jicama

3

tablespoons

minced cilantro

,

from 1 bunch

1

teaspoon

sugar

Juice from 3 limes

1/4

teaspoon

salt
Sandwiches:
Soft hamburger buns

Mayonnaise

Shredded jerk chicken
Instructions
In a medium bowl, toss together the papaya, jicama, minced cilantro, sugar, lime juice and salt. Transfer to the fridge to marinate for 30 minutes. I swear this slaw tastes a million times better after it has time to sit.

To assemble the sandwiches, toast the buns in a 300 degree F oven. Smother each bun with mayonnaise. Top with shredded jerk chicken and a large spoonful of slaw. Repeat with remaining sandwiches.
Notes
A lot of Asian grocery stores actually sell green papaya already shredded.
Nutrition
Nutrition information is automatically calculated, so should only be used as an approximation.