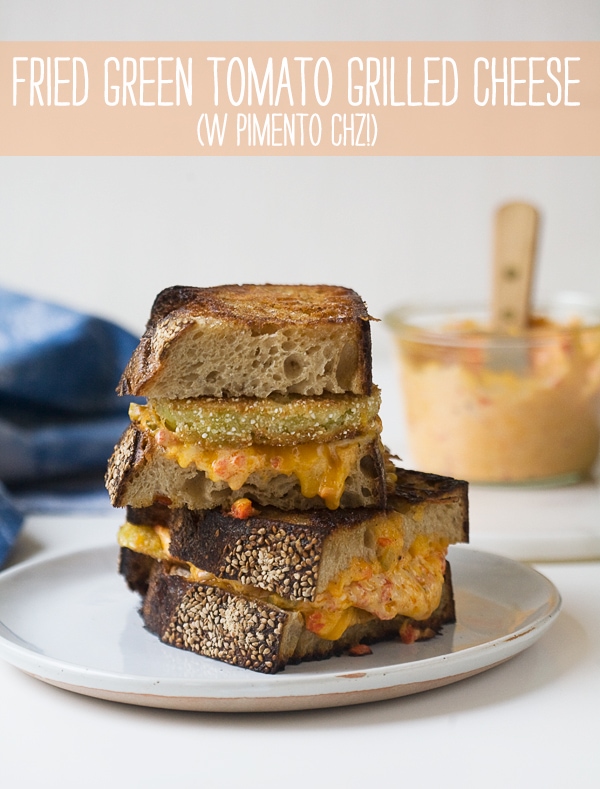 This my "towanda!" sandwich. If you're unfamiliar with what "towanda" is, I forgive you. It just means I might be older than you and/or you don't memorize scenes from movies that were made in the 90s. Regardless of what the reasoning is, you should watch this scene from Fried Green Tomatoes.
Kathy Bates is having a rough go and these two cute girls take her spot and instead of saying sorry like normal humans, they make fun of her. Instead of finding another spot, she does what all of us wish we could do: she smashes her car into theirs…over and over again. Right now that's my dream in life. Since I can't do that because I'll likely go to jail? (that's assault, brotha (another 90s movies reference, I'm sorry), I'm eating awesome sandwiches like these!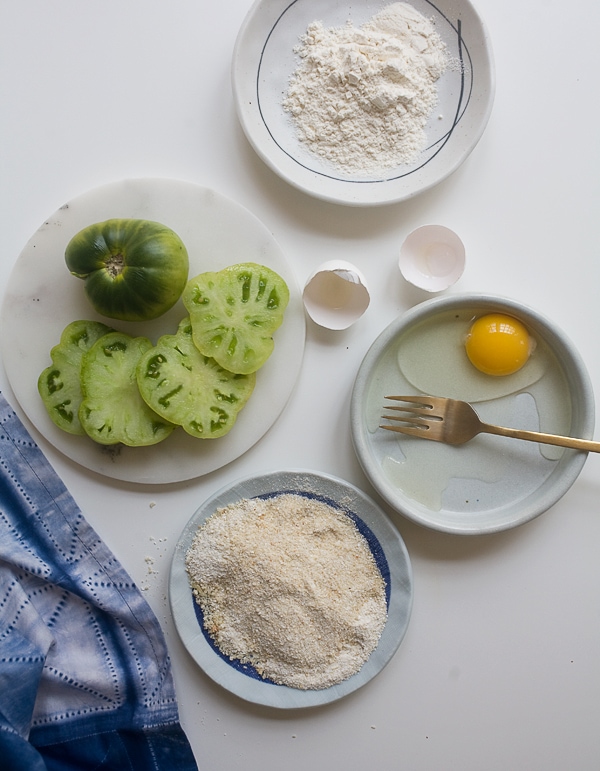 Hello! Look at this bread! The restaurant that Josh cooks at had an event on Monday night with the famous bakery, Tartine, and he was lucky enough to take some extra loaves home. And these aren't just any ol' loaves of bread but bread that makes you think why all other bread doesn't taste like this BECAUSE IT SHOULD!
Fried green tomatoes are one of my favorite summah things to make. Crispy and tart and softened enough that they're the perfect inclusion in a grilled cheese that has too much cheese.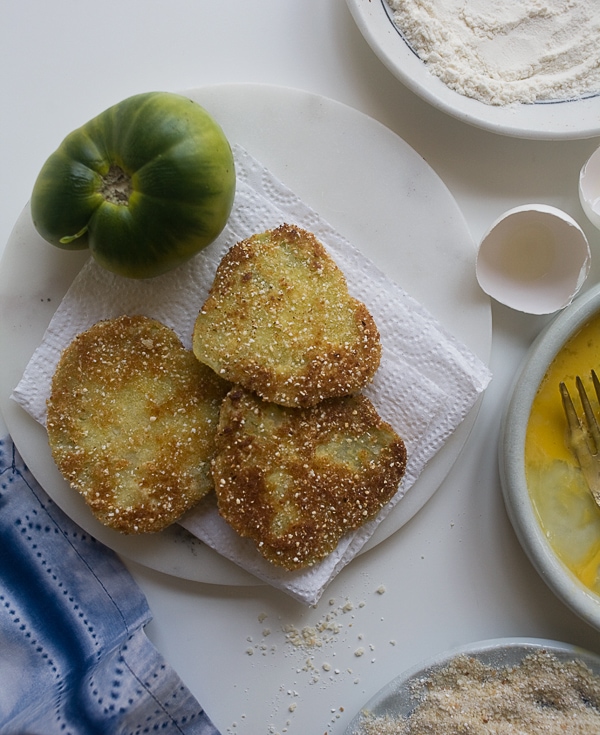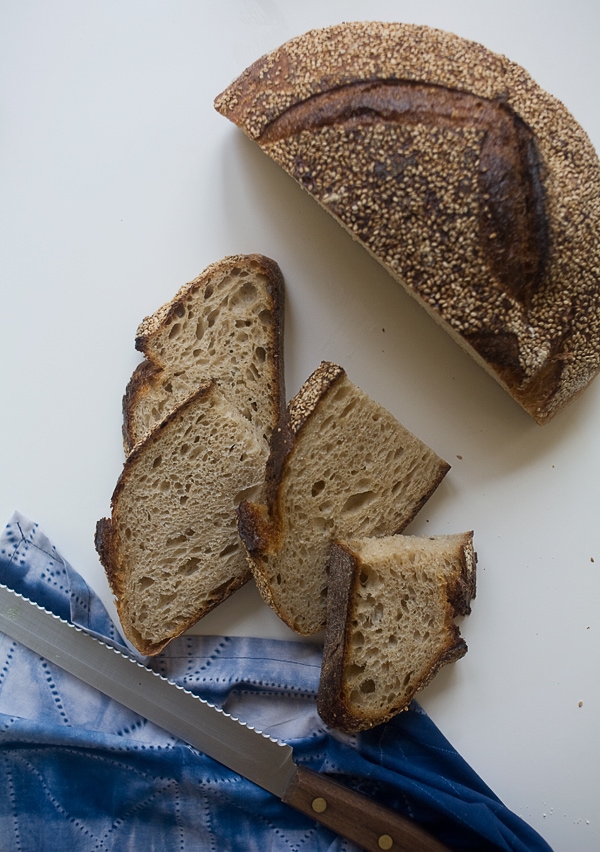 And pimento cheese! AHH! The only thing that could've made this grilled cheese better, though I don't think it's an absolute must, is bacon. I forgot the bacon at the store because I'm terrible at writing lists and get distracted in the cosmetic aisle at Whole Foods and spend way too much time smelling shampoos and lotions.
So, if you make this, add some bacon.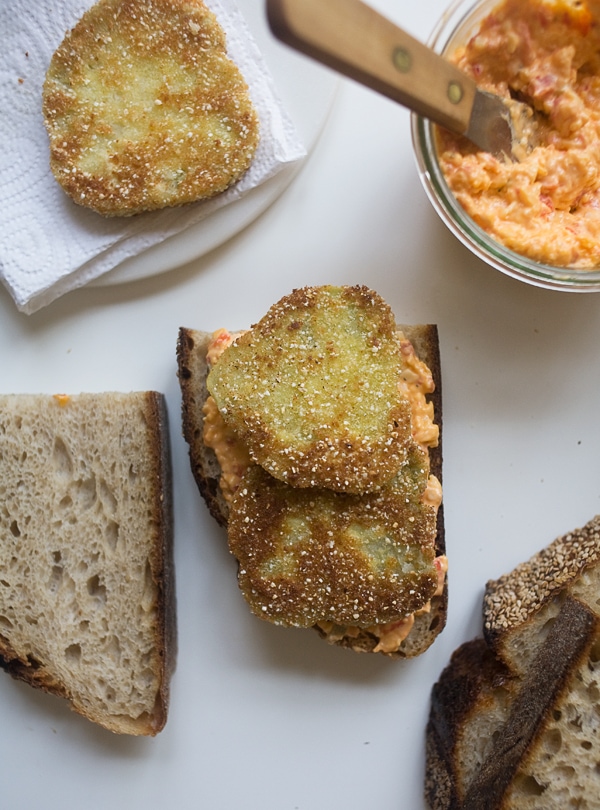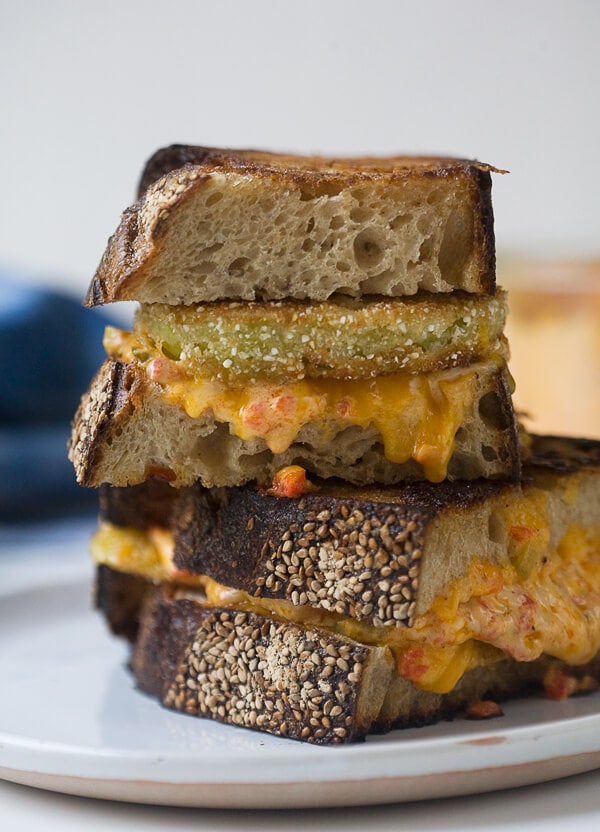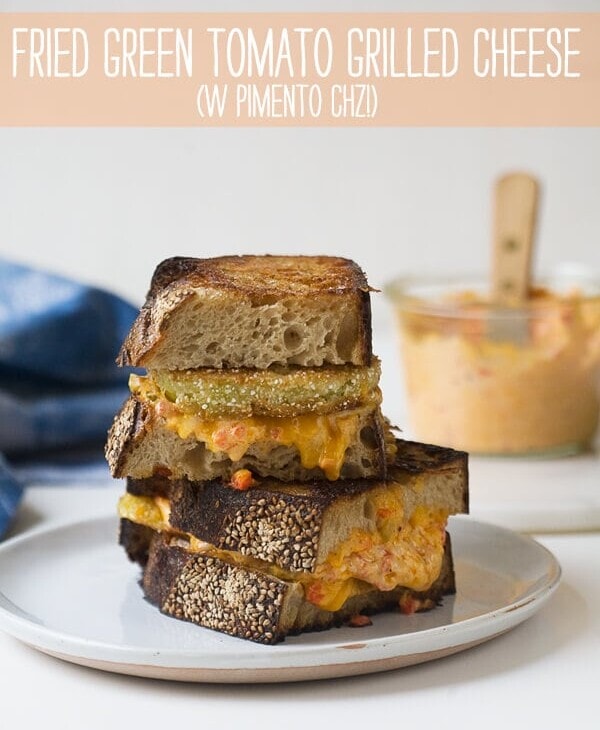 Print Recipe
Fried Green Tomato Grilled Cheese
Ingredients
1

firm green tomatoes

1

large egg

1/4

cup

all-purpose

1/2

cup

cornmeal

1/4

cup

bread crumbs

Pinch

of salt

Pinch

of cayenne

Pinch

of black pepper

4

slices

of bread

I had rye from this bakery because I'm a lucky person

1/2

cup

shredded cheddar cheese

1/2

recipe of Pimento cheese
Instructions
Using a serrated knife, slice the green tomatoes to a 1/4-inch thickness. Sprinkle the tomatoes with a bit of salt and allow them to sit on a few paper towels to drain.

Now we're going to make our assembly line. In one bowl, add the flour. In another, whisk together the cornmeal, bread crumbs, salt, cayenne and black pepper. Lastly, whisk the egg in another bowl (you may need another egg--add it later if you need to).

Heat a few tablespoons of oil in a pan that is set over moderately medium heat. Dip the slices of tomatoes in the flour, and then the beaten egg and then, for its last trip, to the bowl with the bread crumbs. Make sure the tomatoes are completely coated, sides of the tomatoes included! Don't be afraid to use your other hand to sprinkle the bare spots, if needed.

Transfer the tomatoes to the hot oil and fry on each side for about 1 minute, until crispy and golden brown. Place them on a bed of paper towels to drain. Add any more oil to the pan if needed and continue with frying the remaining slices up.

To make the grilled cheese, smear a few tablespoons of pimento cheese onto each piece of bread, top with a handful of grated cheese and a few fried green tomatoes. Top it with another piece of bread. Repeat with the remaining sandwich. In a saucepan (you can even use the one you used to fry the fried green tomatoes), heat a tablespoon of butter over medium heat. When the pan is hot, add the sandwich, flipping at when the underside is crispy and golden brown. Turn the sandwich onto its opposite side and cover the pan to help melt the cheese. Remove and repeat with the other sandwich. Slice in half and serve.
Notes
One thing I didn't do but you should is add a few slices of bacon because why not.