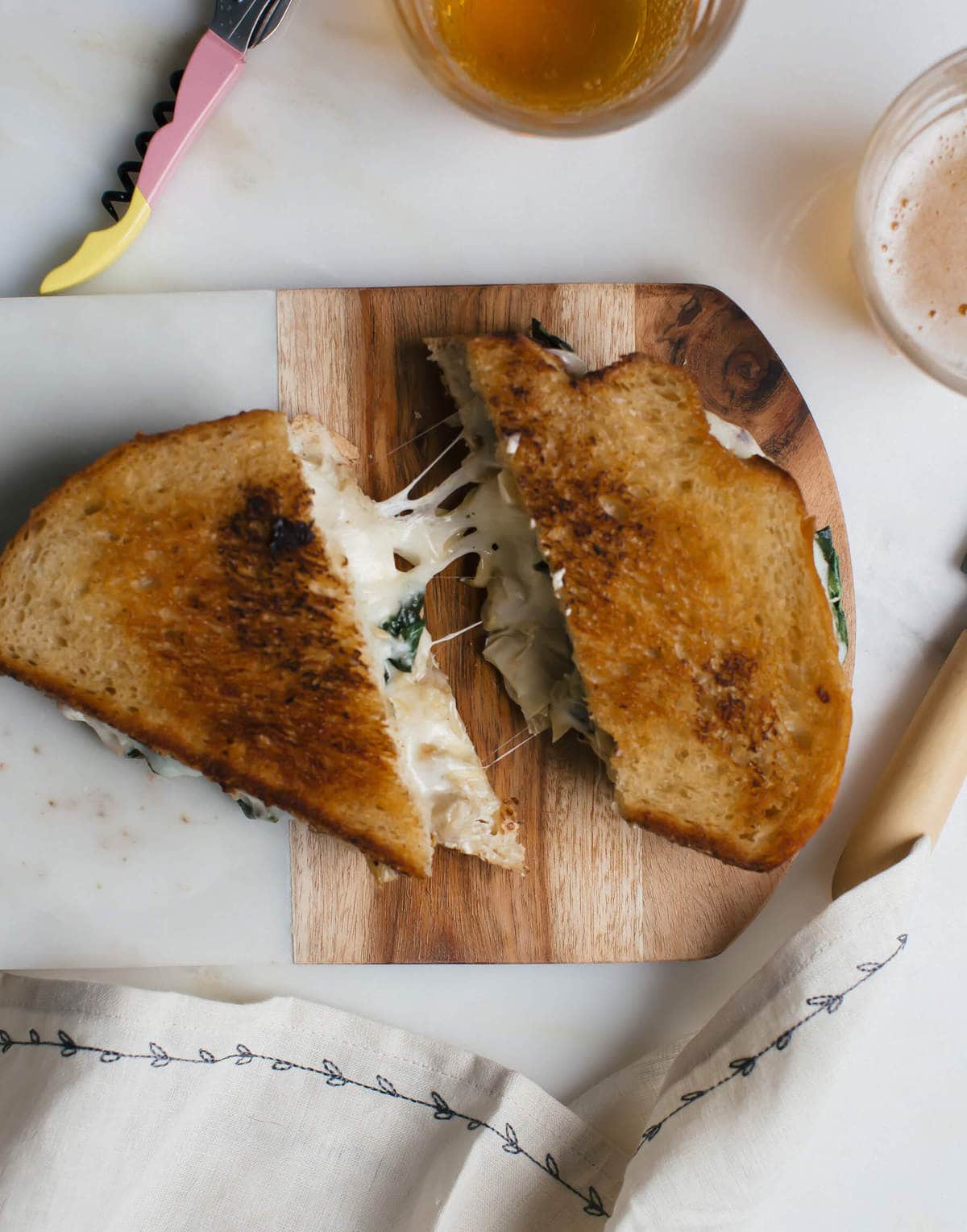 This month is the best month because it's Grilled Cheese month. I'm not sure who comes up with these official months but instead of questioning it, I'm embracing it by giving you my dream grilled cheese on National Grilled Cheese Day: Spinach Artichoke Dip Grilled Cheese.
I thought the flavors of my all-time favorite dip in a grilled cheese would make eye-heart emojis go off in my brain and I was right.
I could write a dissertation on how I think shredded cheese is the ticket for grilled cheeses but I'll keep it short. If you want a gooey, melty, irresistible grilled cheese, you need to do three things:
#1 Use shredded cheese. And use one that's really melty. Enter: Fine Cut Shredded Mozzarella!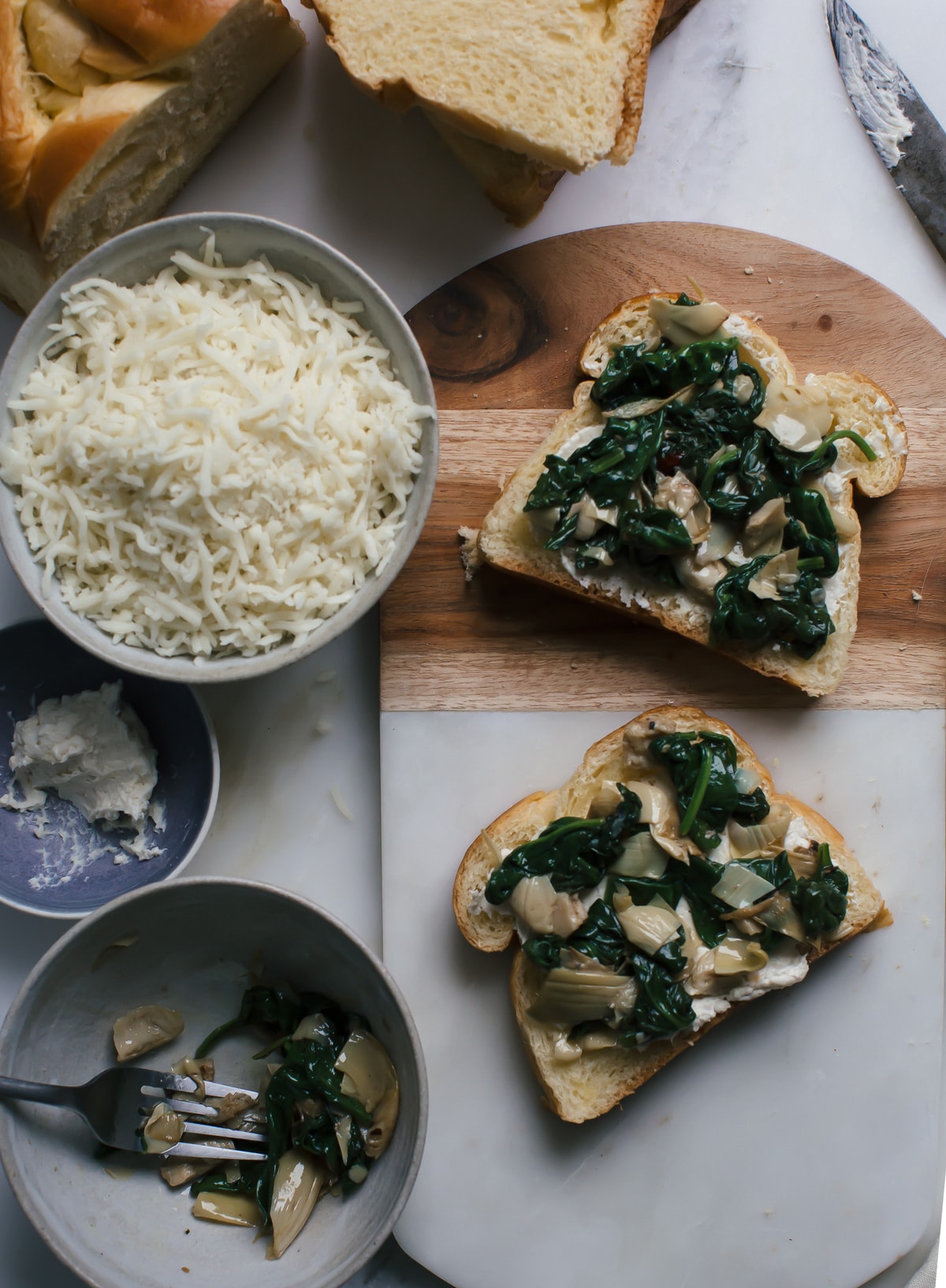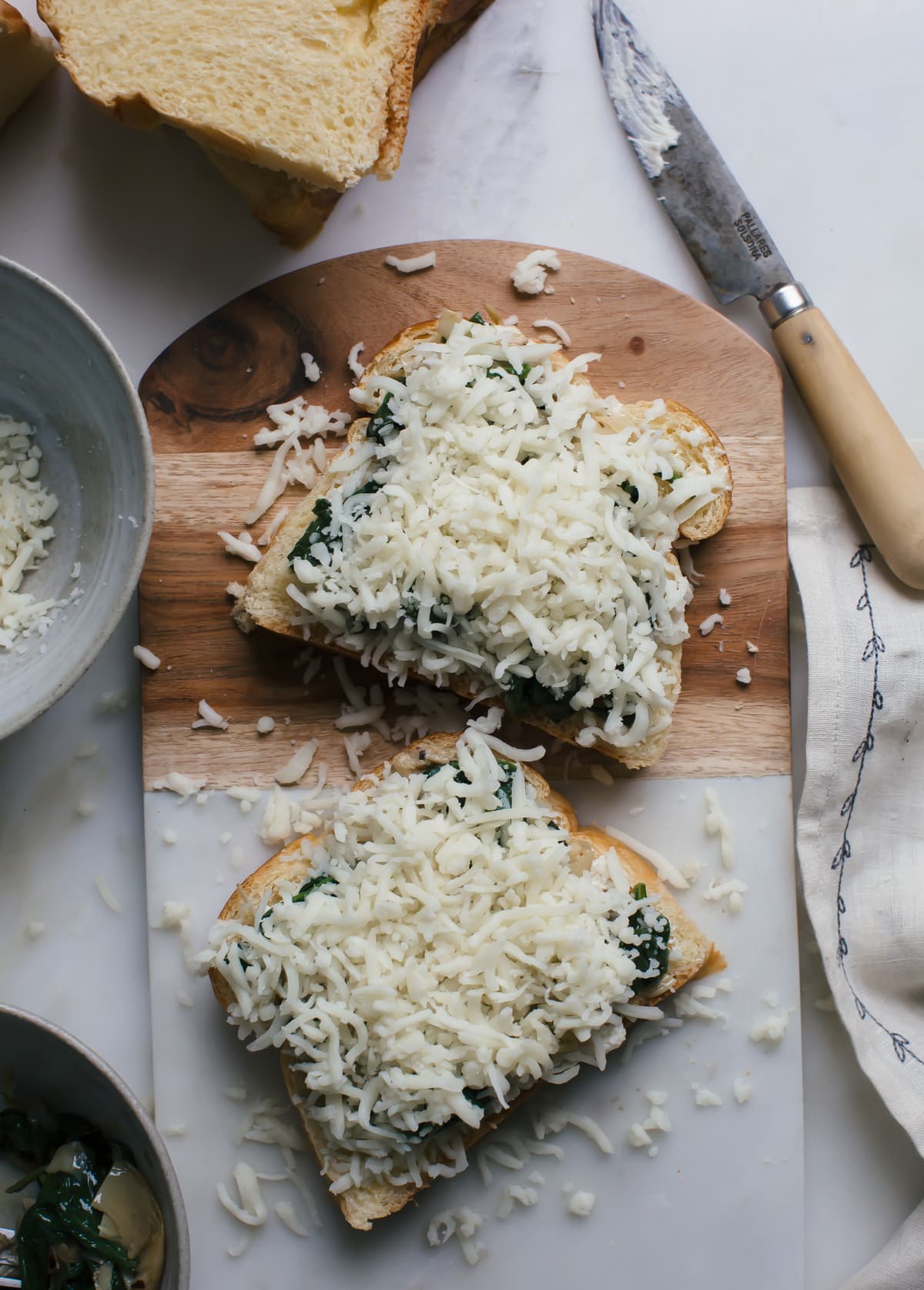 #2 You need to cover the pan where your grilled cheese is cooking with a lid so that the steam really gets in the center of the grilled cheese and melts the heck out of it.
#3 This also requires somewhat of a controlled heat. You may think that high heat is the ticket, but it's actually medium-low to low.
And like every other dish in the world, butter makes it better.
If you're like me and always forget to leave butter out in preparation of making a grilled cheese, my solution is simple: just add it to the pan where you're cooking your grilled cheese. I know a lot of people are into adding mayo to the outside slices and I am wholeheartedly against that because it makes me a lil' queasy. But try it if you're a mayo-lover!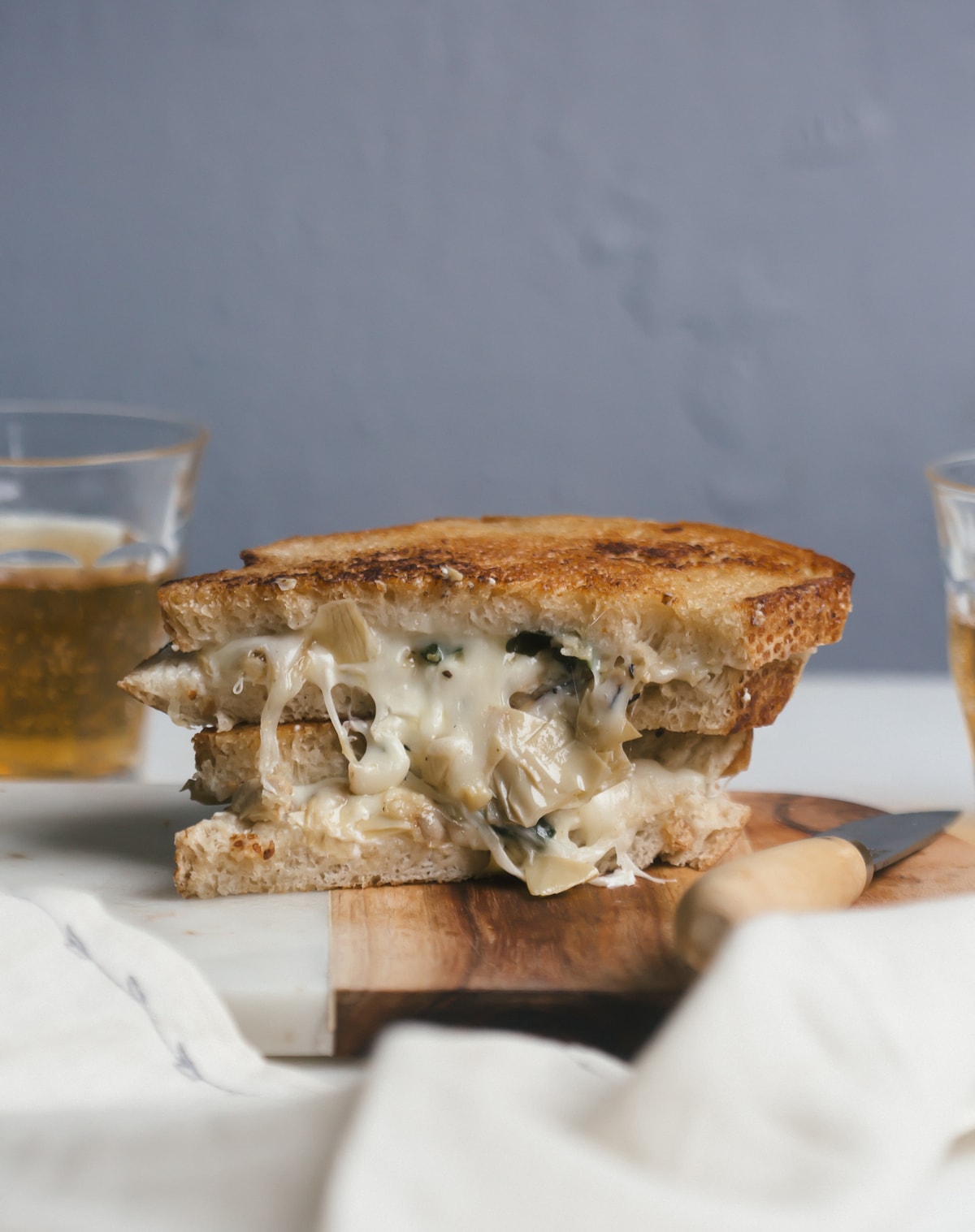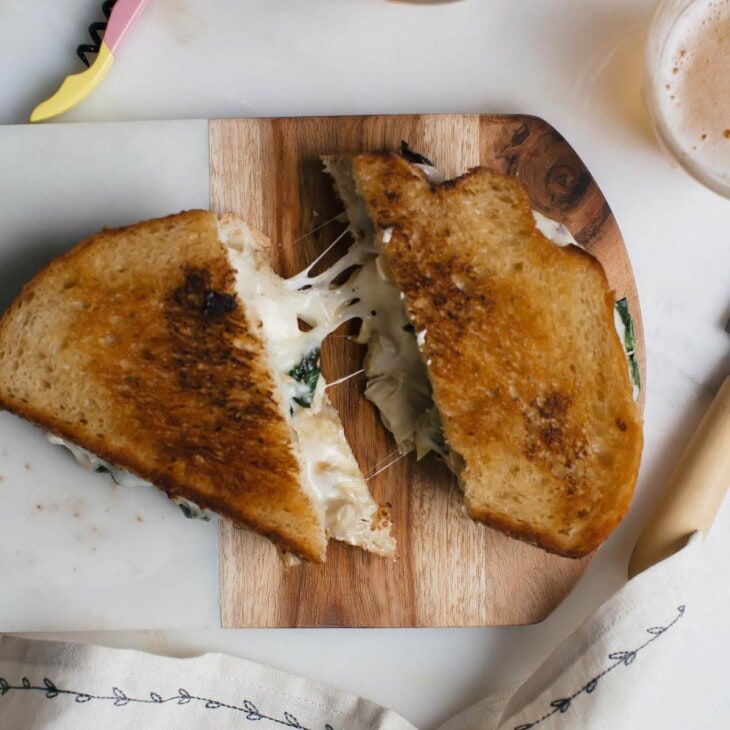 Print Recipe
Spinach & Artichoke Dip Grilled Cheese
Serving Size:
grilled cheeses
Ingredients
1

teaspoon

of olive oil

1

cup

fresh baby spinach, packed

¼

cup

jarred artichokes, chopped

1

garlic clove, peeled and minced

Crushed red pepper

Worchestershire sauce

Salt

2

ounces

softened cream cheese

3

tablespoon

finely shredded parmesan

1

cup

finely shredded mozzarella

4

slices

of brioche, sourdough or plain ol' white bread (I used brioche and sourdough in this post)
Instructions
In a medium saucepan, set over medium heat, warm the olive oil. Add the spinach and cook until mostly wilted. Add the artichokes, garlic, pinch crushed red pepper, dash worchestershire sauce and a few pinches of salt. Cook for 1 to 2 minutes, until artichokes are warm. Transfer to bowl. Set aside.

In a small bowl, mix together the cream cheese, with a dash of worchestershire, pinch of crushed red pepper and parmesan.

To assemble, add a few swipes of the cream mixture to one slice of bread. Top with a handful of mozzarella, the artichoke and spinach mixture and then top with the second slice of bread. Repeat with the second grilled cheese. To a medium saucepan, melt 1 tablespoon of butter. When melted add the grilled cheese and cook for 1 to 2 minutes, covering immediately, and then flipping. Cook on the opposite side for an additional minute, until the cheese is oozing out the sides. Repeat the cooking process with the remaining grilled cheese.