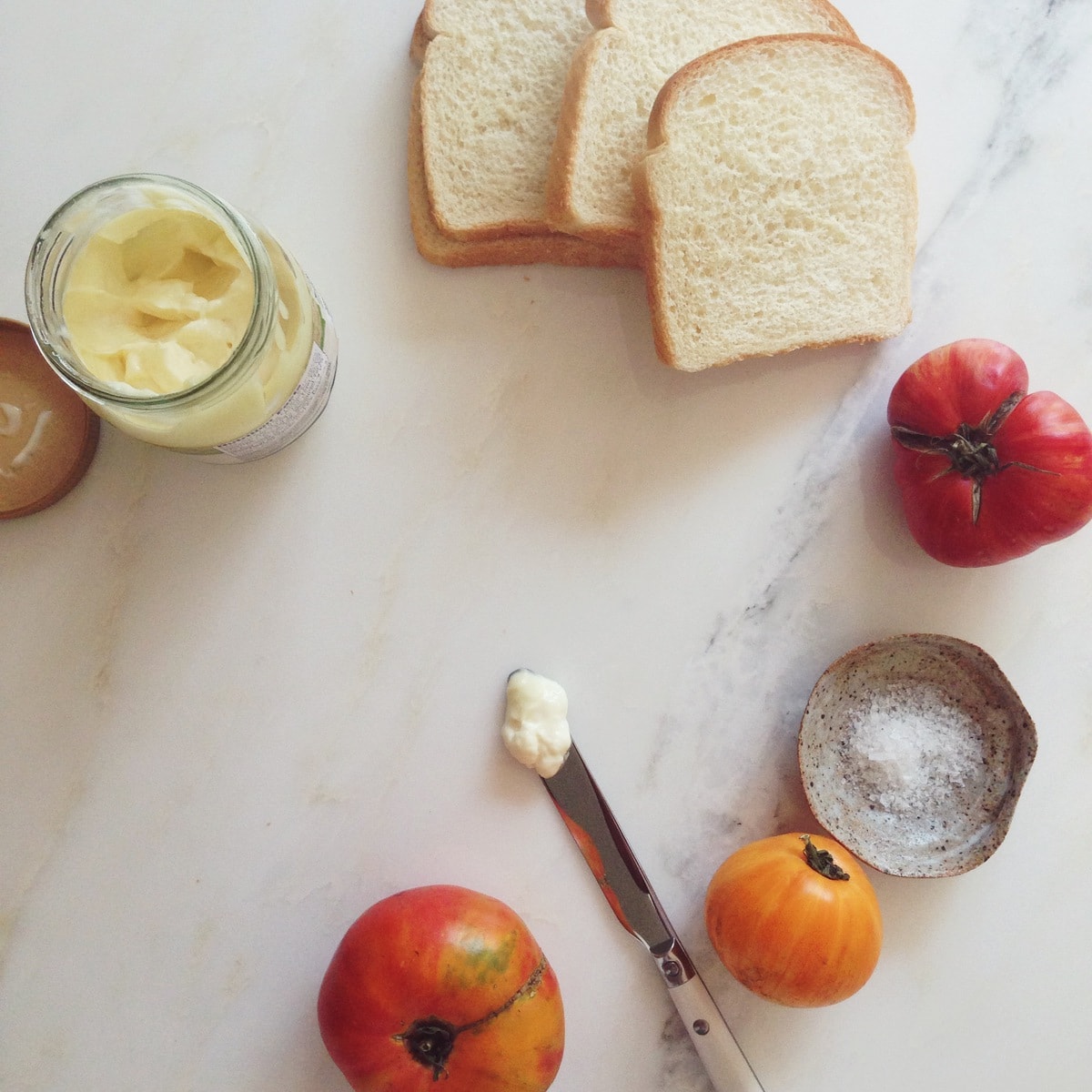 A few ex-boyfriends ago, I learned an incredibly valuable less: how to properly make a tomato sandwich. I am forever grateful.
During the summers we'd drive to Virginia to his family's lake house. It was there where I'd buy big-ass tomatoes from old men who sold them out of their pick-up trucks parked alongside the road. They were beautiful and warm from the sun (the tomatoes not the old men). There's something about a southern tomato that's just really special. They're kinda magical.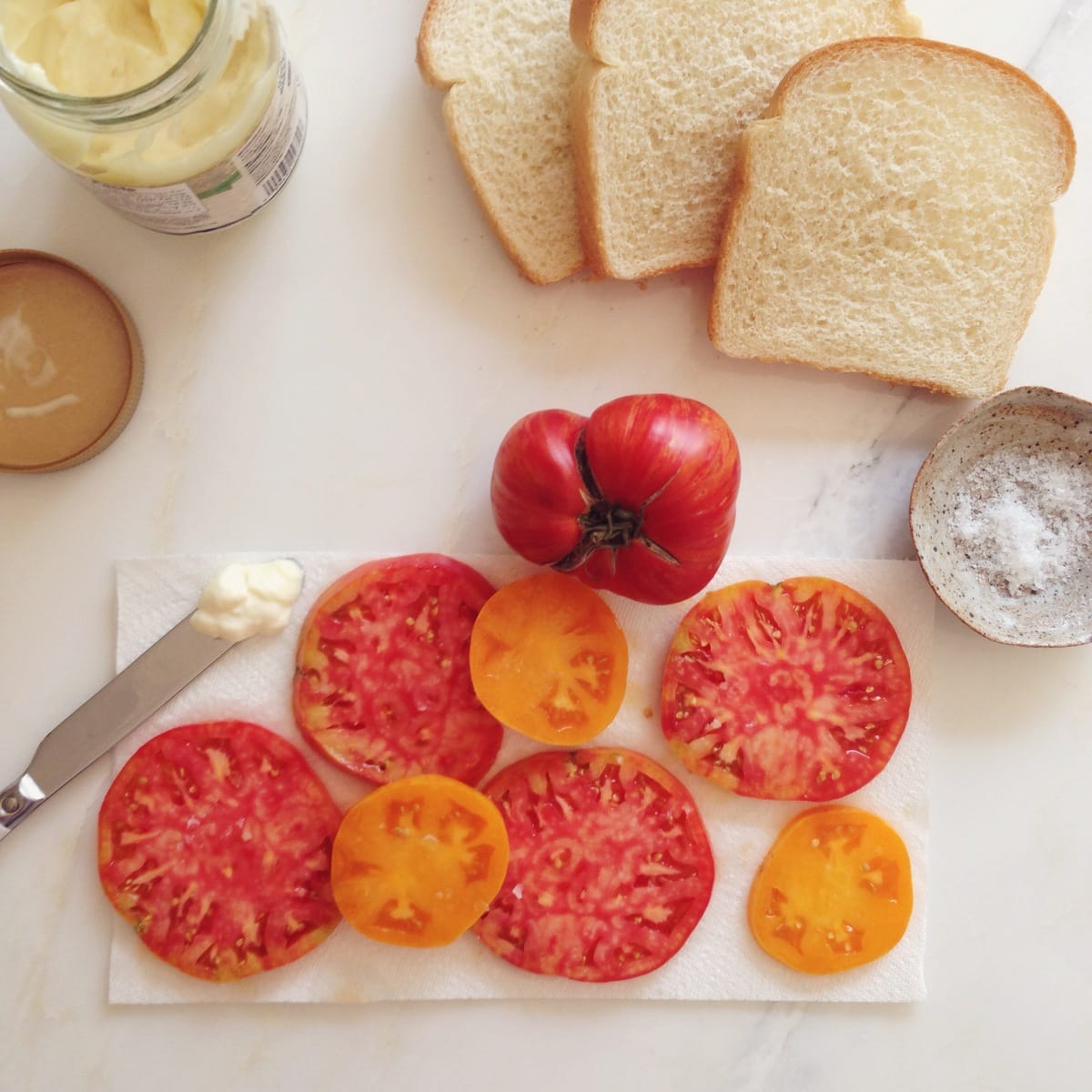 The first step to a glorious tomato sandwich is salting the tomatoes and allowing them to sit and drain on a few paper towels. This makes it so the tomato sandwich doesn't end up being soggy. NO SOG ZONE.
I learned that tomato sandwiches MUST be eaten on white bread.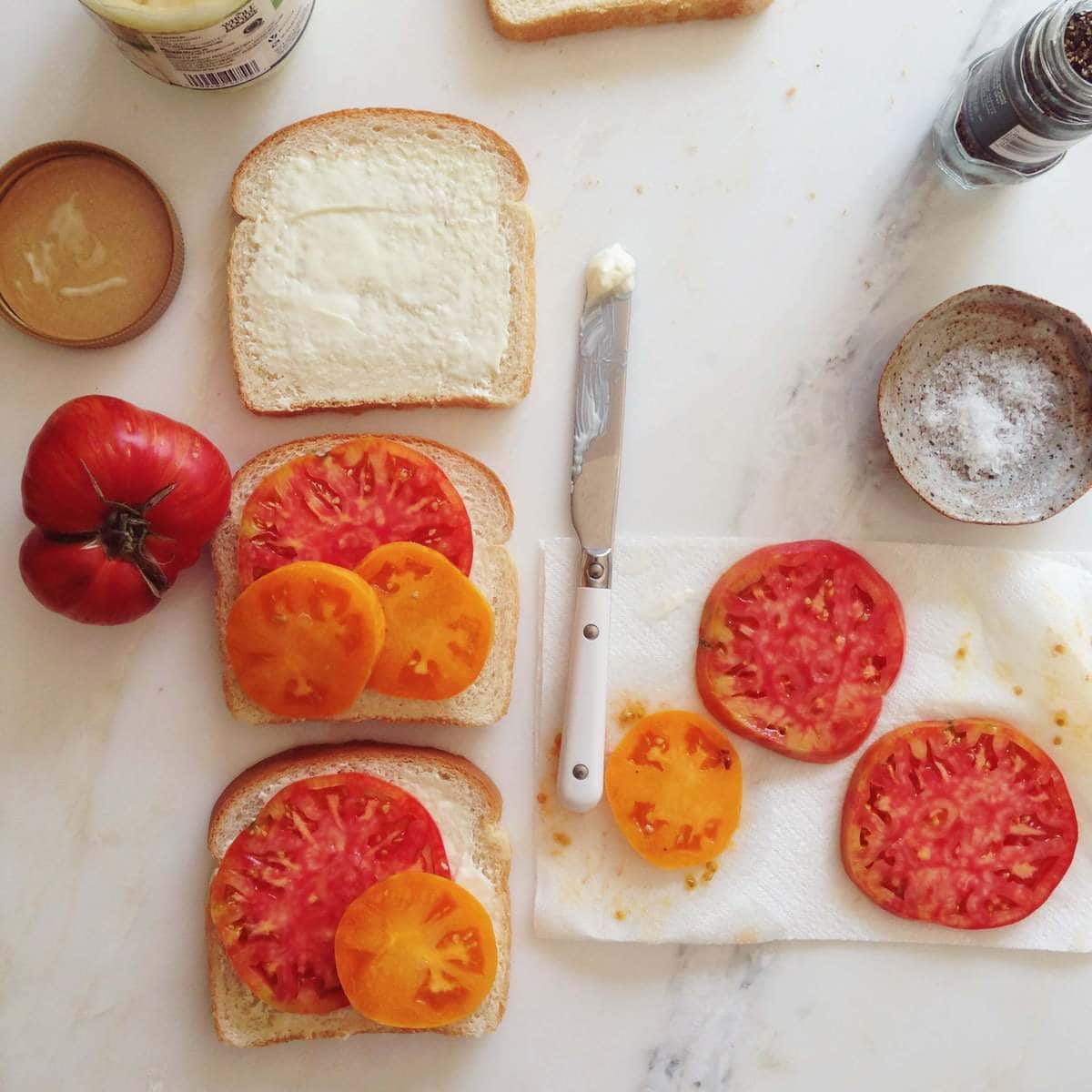 Normally I wouldn't really eat white bread but with tomato sandwiches they're a must. And mayonnaise. Preferably Duke's mayonnaise.
Mayonnaise goes on both sides of bread. The tomatoes are arranged and then topped with a bit of pepper. The other half of the bread is placed on and then you cut the sandwich like your mom did…triangle, in half, you know, with the crusts cut off if you're into that sort of thing.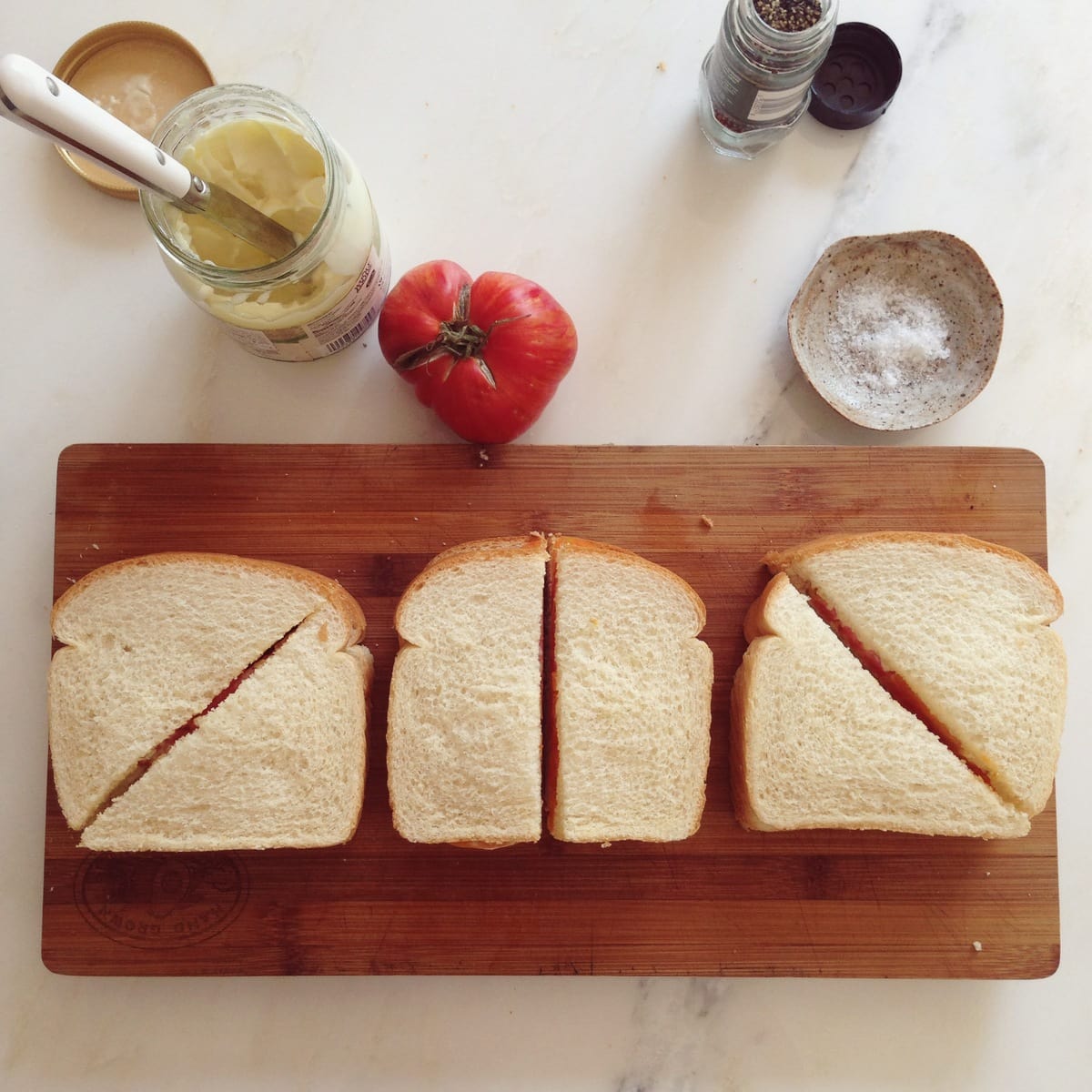 And then you eat it.
Tomato sandwiches are the perfect super-quick-have-no-time-for-anything lunch. This week I've been busy cooking, shooting and having mini-meltdowns. Billy has been helping me every day and it's been a lot of fun. This was our set lunch yesterday and I have to say, it was pretty dang perfect.
Summer plz go away, but tomatoes plz stay!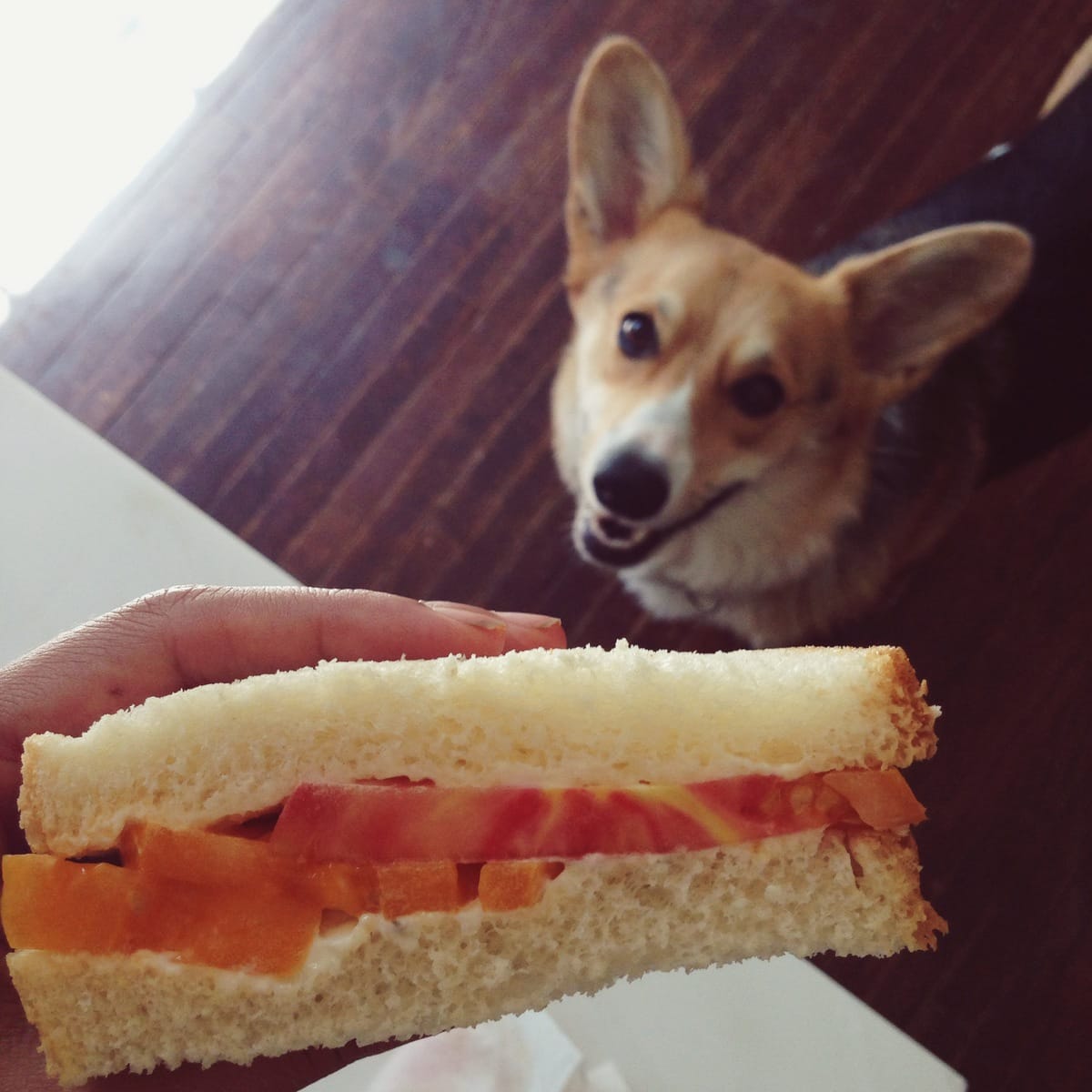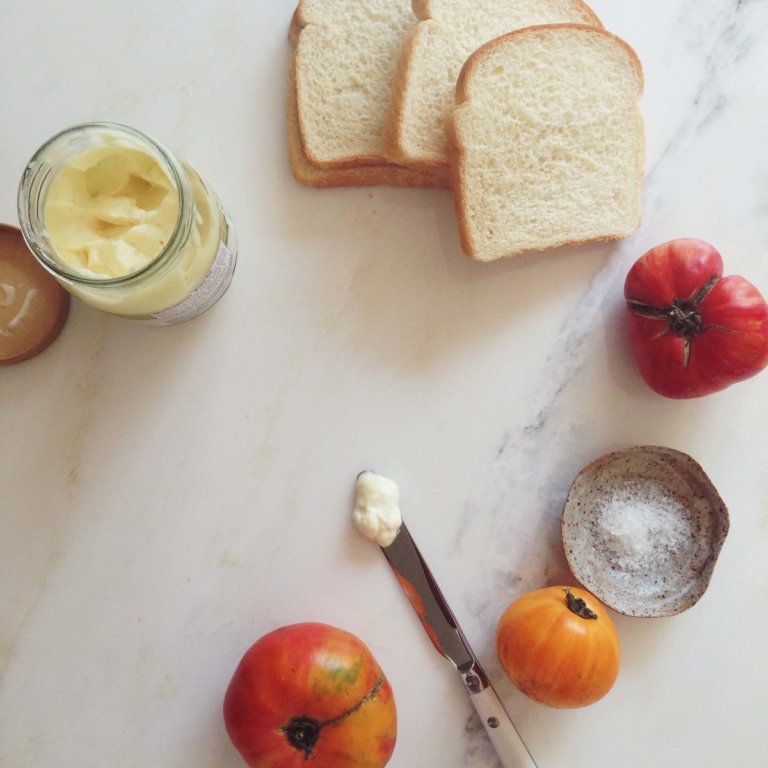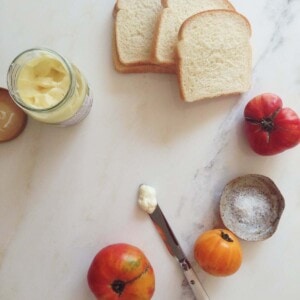 Ingredients
2 to 3

heirloom tomatoes

Salt

Mayonnaise

White bread

Black pepper
Directions
Slice the tomatoes and arrange them on a few bed of paper towels. Sprinkle the tomatoes with a few pinches of salt and allow to sit and drain for 5 to 7 minutes.

Meanwhile, smother the slices of bread with mayonnaise. Both sides!

Place a few slices of tomatoes on the bread and sprinkle with a bit of black pepper. Top with another slice of bread and cut in half. Repeat with the remaining sandwiches.