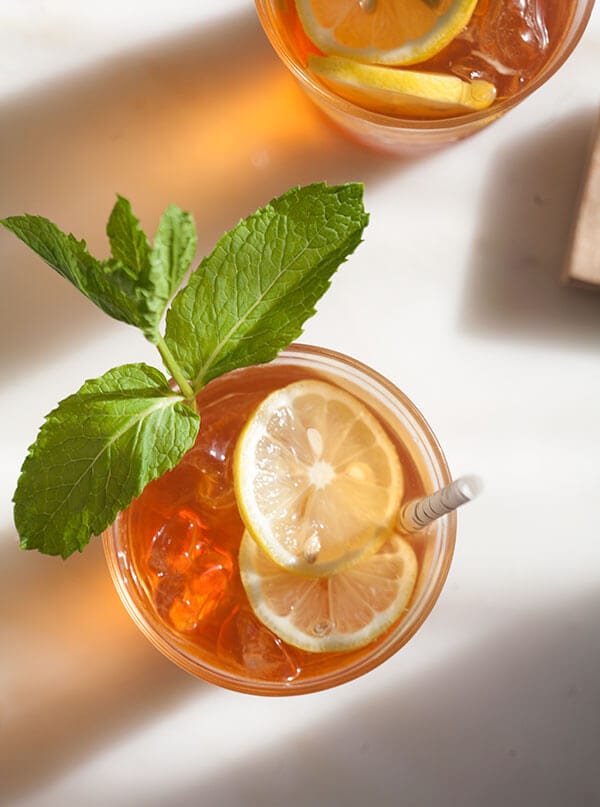 It's hot and horrendous everywhere and all I want right now is a hot dog and some sweet tea. I made the sweet tea, I'm working on hot dog logistics!
I learned how to make sweet tea where it was invented: the south. In college, I worked at a restaurant and my side work was usually to make the sweet tea and roll a bunch of silverware. Making the tea was my favorite.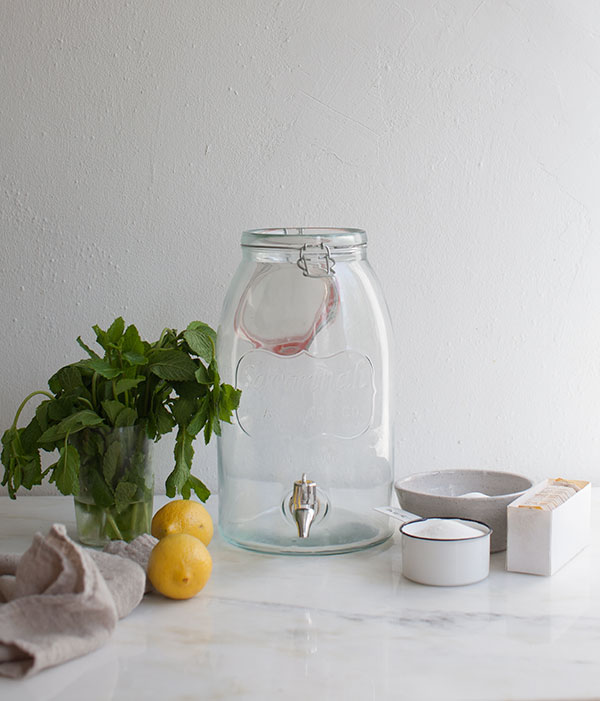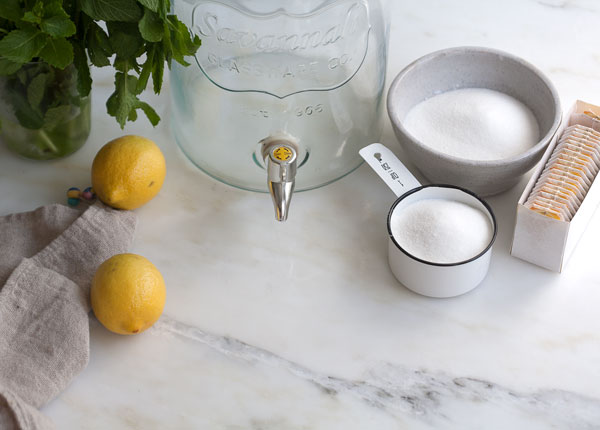 The way I made it was deemed "the Yankee" way and depending on who my co-workers were, there was usually a ton more sugar added as soon as I walked away.
I don't like it too sweet! If you loooooove it sweet, then feel free to add another cup of sugar to the hot mixture below.
I used Lipton, though I was on the hunt for Luzianne because that's what I always used way back when. If you want, feel free to use the free-range/pasture-raised/gluten-free black tea that you get from those fancy-ass tea shops. That stuff will be delicious, too.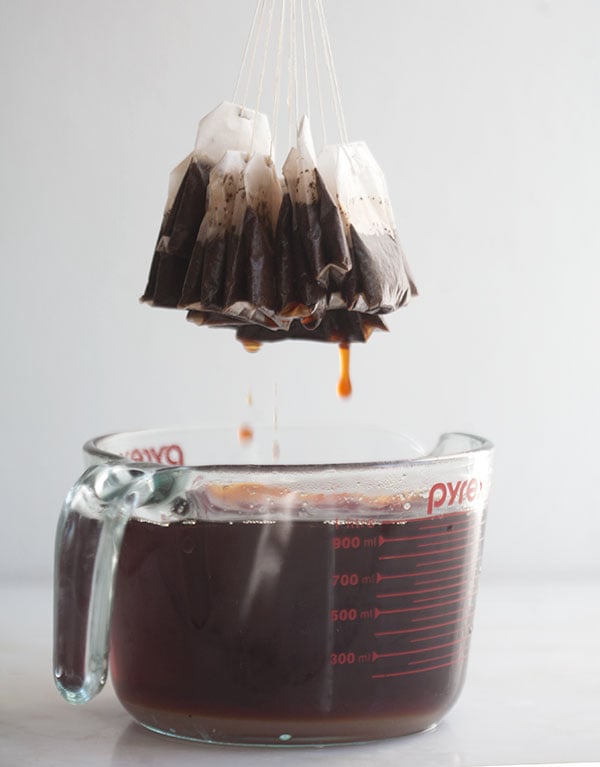 Add some lemon slices and mint and you have yourself a glass of something that is really the most refreshing thing you could possibly get on a hot summer's day.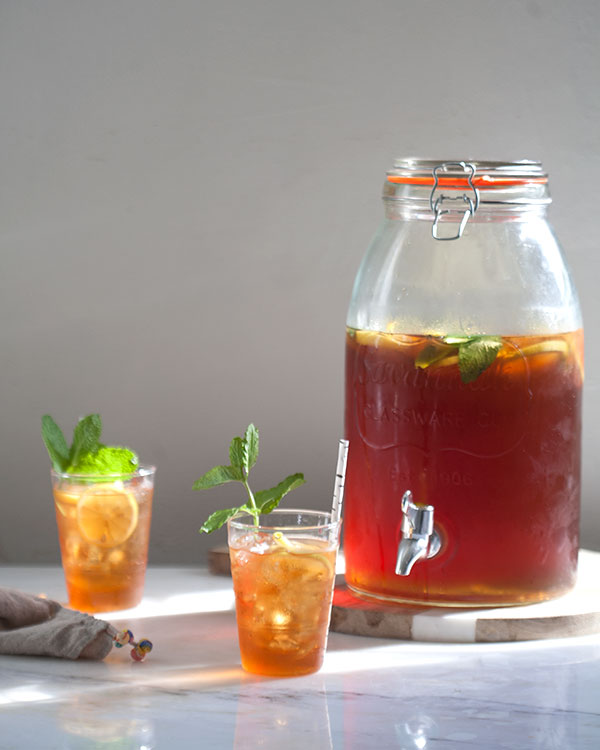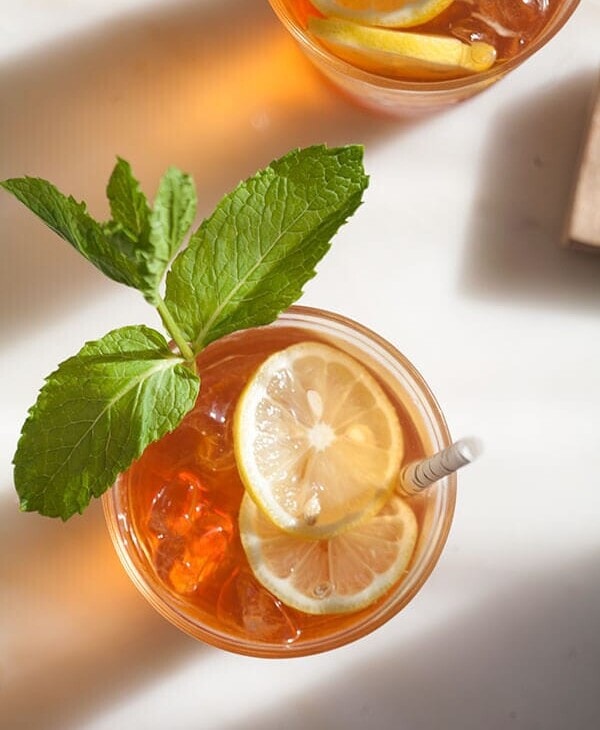 Print Recipe
Summer Sweet Tea
Serving Size:
gallon sweet tea
Ingredients
12

black tea bags

1

cup

white granulated sugar

1

quart

4 cups of very hot water

3

quarts

12 cups of cold or room temperature water

2

lemons

sliced

Bundle of fresh mint

Ice

lots of it
Instructions
To a large bowl or 4 cup measuring cup, add the tea bags and sugar. Pour in the very hot water and stir until the sugar has dissolved. Set your timer to 5 minutes and allow the tea to steep. Remove the tea bags and squeeze them a bit to release any excess tea they're holding onto.

Pour the tea concentrate into a very large pitcher. Next, add the remaining 3 quarts of water. Transfer to the fridge to chill for 1 hour. At the 1 hour mark, it should be cool enough to stir in the lemon slices and bundle of fresh mint leaves. If serving right away, feel free to add ice. If not, then you can just add some ice as you go.