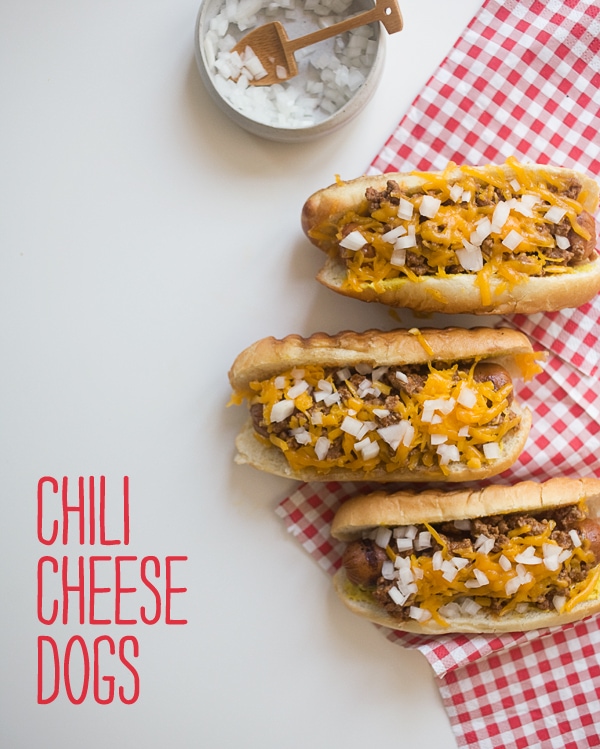 Do you ever realize that the package of hot dogs and the package of buns doesn't equate to the same amount?
This means that you'll often times be left with two unused hot dogs buns…and then if you buy more hot dogs, you'll end up with no buns and just hot dogs.
Every day after school I'd come home, hungry, with a desire to sit in front of the television for thirty minutes before I started my homework. I'd wrap a hot dog in a paper towel and stick it in the microwave to cook (why I did this I have no idea). On a rare occasion there'd be a bun but most of the time there was nothing! So I'd eat it with just ketchup and stuff. This had all to do with the dilemma I pointed out above. Too many hot dogs and no buns!
This is a pure example of the left hand not talking to the right hand. Also, why didn't hot dog companies get in the business of hot dog buns?! It would only make sense. It would've cleaned this problem right up.
Anyway, I've had chili cheese dogs on my mind recently so I decided to make a version that didn't scare me. Sometimes hot dogs can scare me a little.
This is why making hot dogs at home is the best case scenario for me. I can ensure that I'm eating hot dogs that are nitrate-free and are made with ingredients I can pronounce.
The chili might be my favorite thing ever. It's SO fast. No need to sit here and make real chili—that's too much work. This one cooks up in minutes and is way thicker than the normal soupier version. I think the thicker version works way better when we're using it as a topping for a hot dog.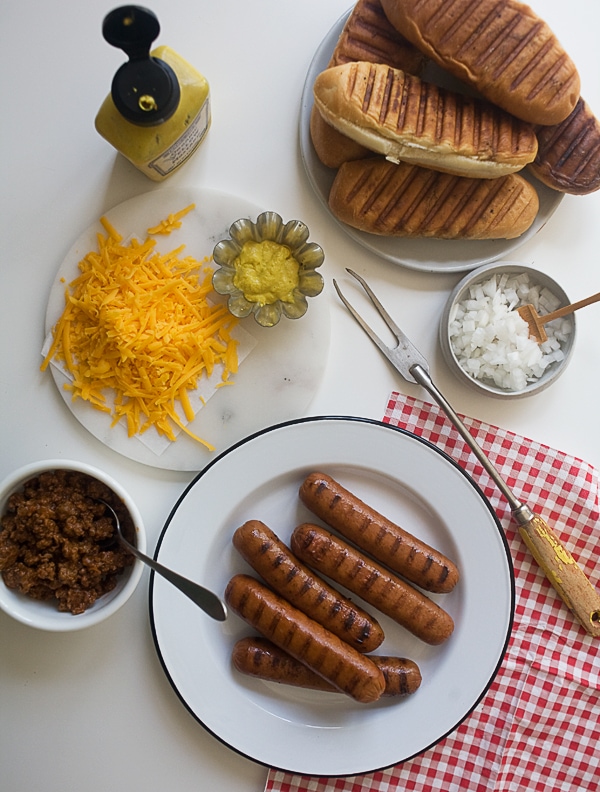 A few things all chili cheese dogs need:
Mustard and diced white onion. Both are SO important.
I'm starting this campaign where I make you put this on your summer to-do list. I think it deserves it.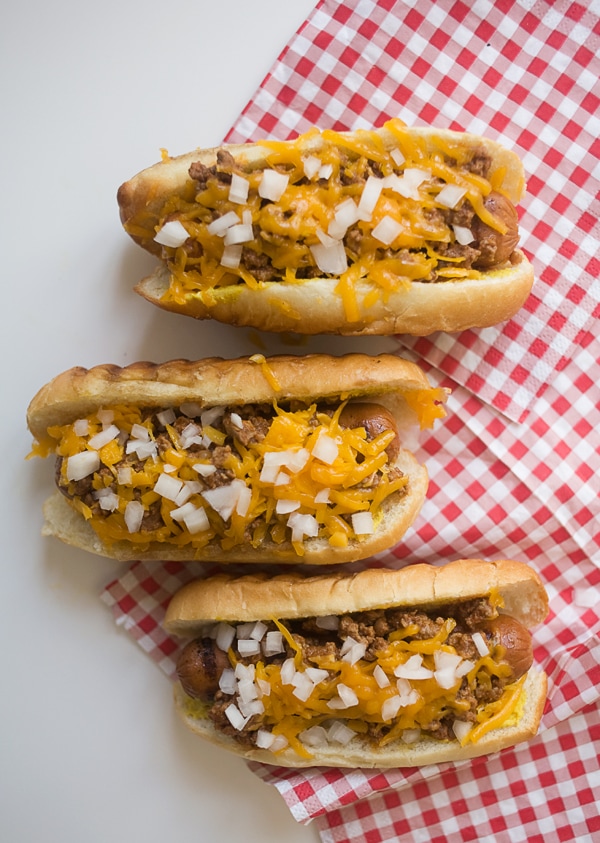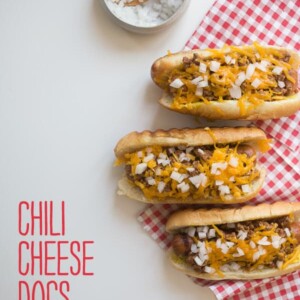 Chili Cheese Dogs

PRINT

Prep Time: 10 minutes

Cook Time: 20 minutes

Serving Size: 6 -8 chili cheese dogs
Ingredients
1/2 onion, diced and divided
1 pound ground beef, 85% lean/15%fat
1/2 teaspoon salt
1 garlic clove, minced
1/4 cup tomato paste
1/4 cup beef broth
1/2 teaspoon ground cumin
1/8 teaspoon ground cayenne
6-8 hot dogs
6-8 hot dog buns
Yellow mustard
1/2 cup cheddar cheese, or any other melty cheese you love
Directions
In a medium saucepan, set over medium heat, pour in 2 tablespoons of olive oil. When the oil is hot, drop in half of the onions and cook until they're translucent, about 5 minutes. Add the ground beef, salt, garlic clove and mix until the meat has browned, about 5 minutes. If you're using leaner ground beef than what's noted above, you may need to add a teaspoon or two of olive oil so it doesn't stick to the pan.

Add the tomato paste, beef broth, cumin and cayenne. Mix and cook for an additional minute or so. Turn the heat to low and cover the pot to keep warm while you prepare the rest of the ingredients.

You have a couple options with the hot dogs: you can cook them on a grill (my personal favorite) or in a grill pan. Heat up whatever you're using to high. Cook the dogs on both sides until grill marks appear and the hot dogs are thoroughly cooked. Place them a 200 degree F oven so they stay warm. Next, toast the hot dog buns. To get nice grill marks, add a teaspoon of butter to your grill pan. When the pan is really hot, add the buns, pressing them down for about 1 minute; toast on the opposite side for an additional 30 seconds. Repeat with the remaining buns.

To assemble, place the hot dogs in the buns. Add some mustard to eat hot dog, top with a generous spoonful of chili and then cheese. If the cheese isn't melty, place the hot dogs under a broiler for about a minute---that'll do the trick! Top with the remaining diced white onion.