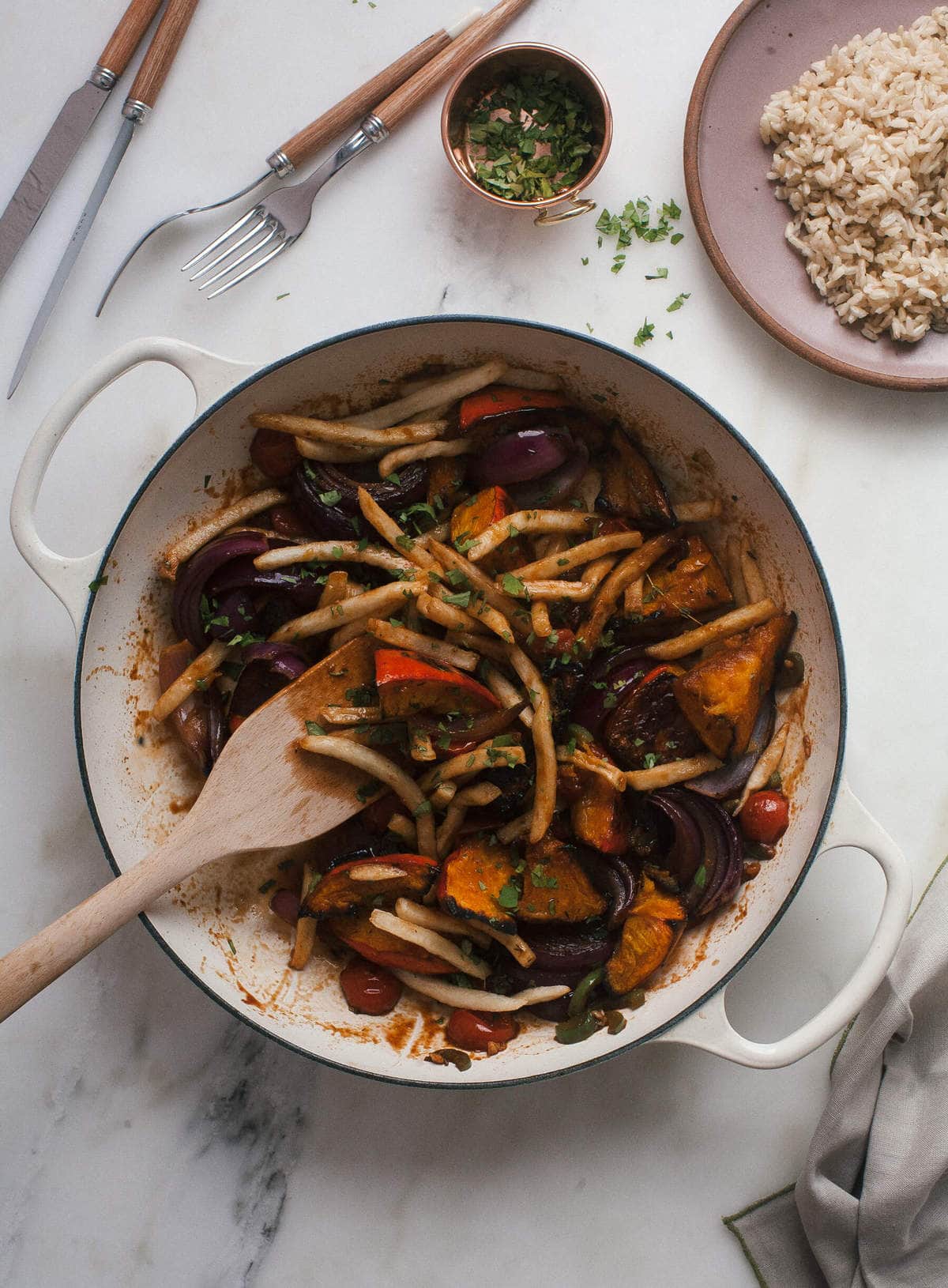 About a year ago, I promised myself I wouldn't say anything about the election. Mainly because it's EVERYWHERE and so many things make my eyes roll and make me SO angry but it's over now. And I'm so glad I stuck to it—until now—because I feel like this probably was one of the only places where it wasn't all about politics.
A Cozy Kitchen is about corgis and pie and meatballs. What connects us–no matter what our political opinions–is our love of food and fun.
I'm the first generation in this country. Recently my tia Cecilia started a private Instagram where she shares really old photos of my family when they first arrived to The States. Everyone was so young, so unknowing and so incredibly brave.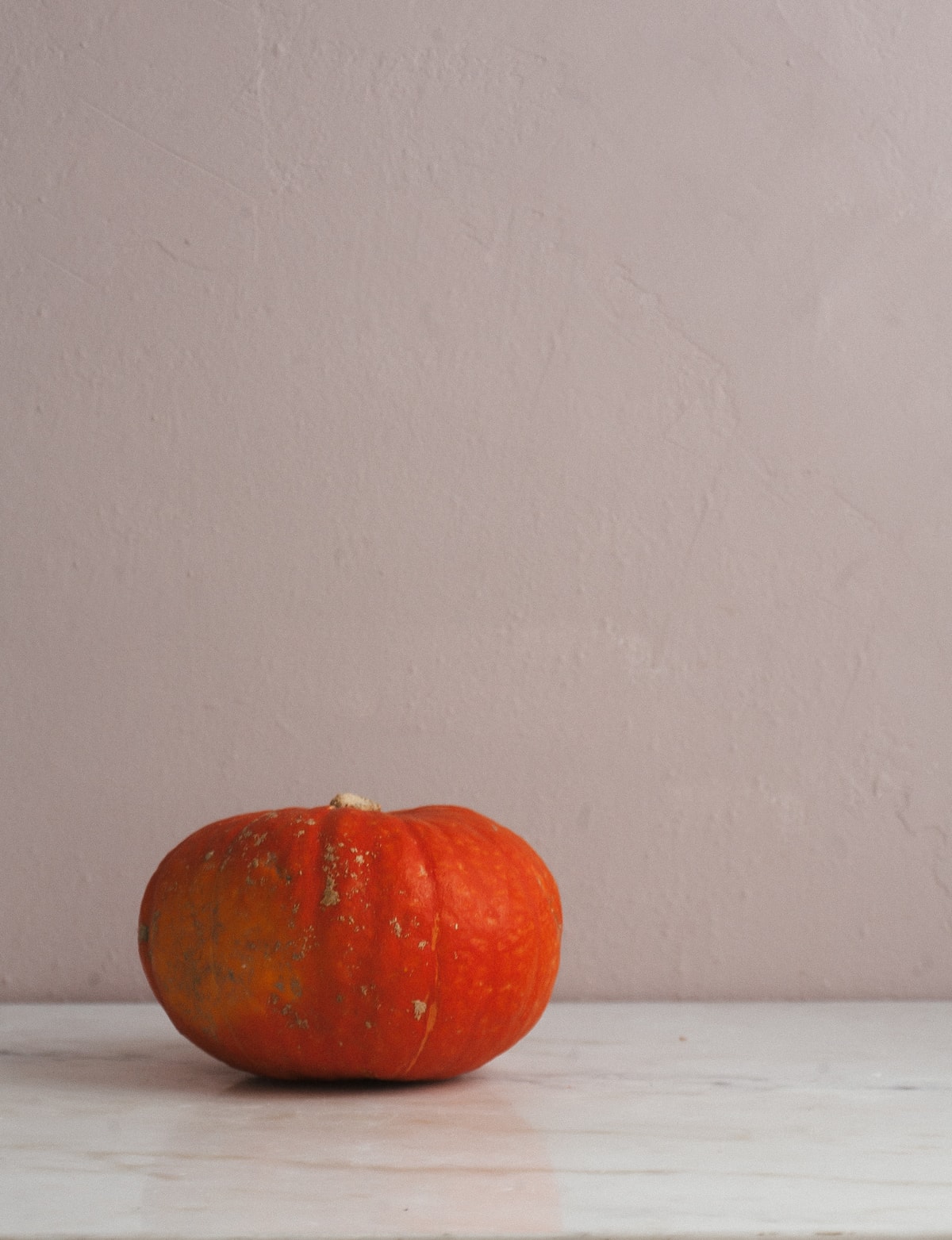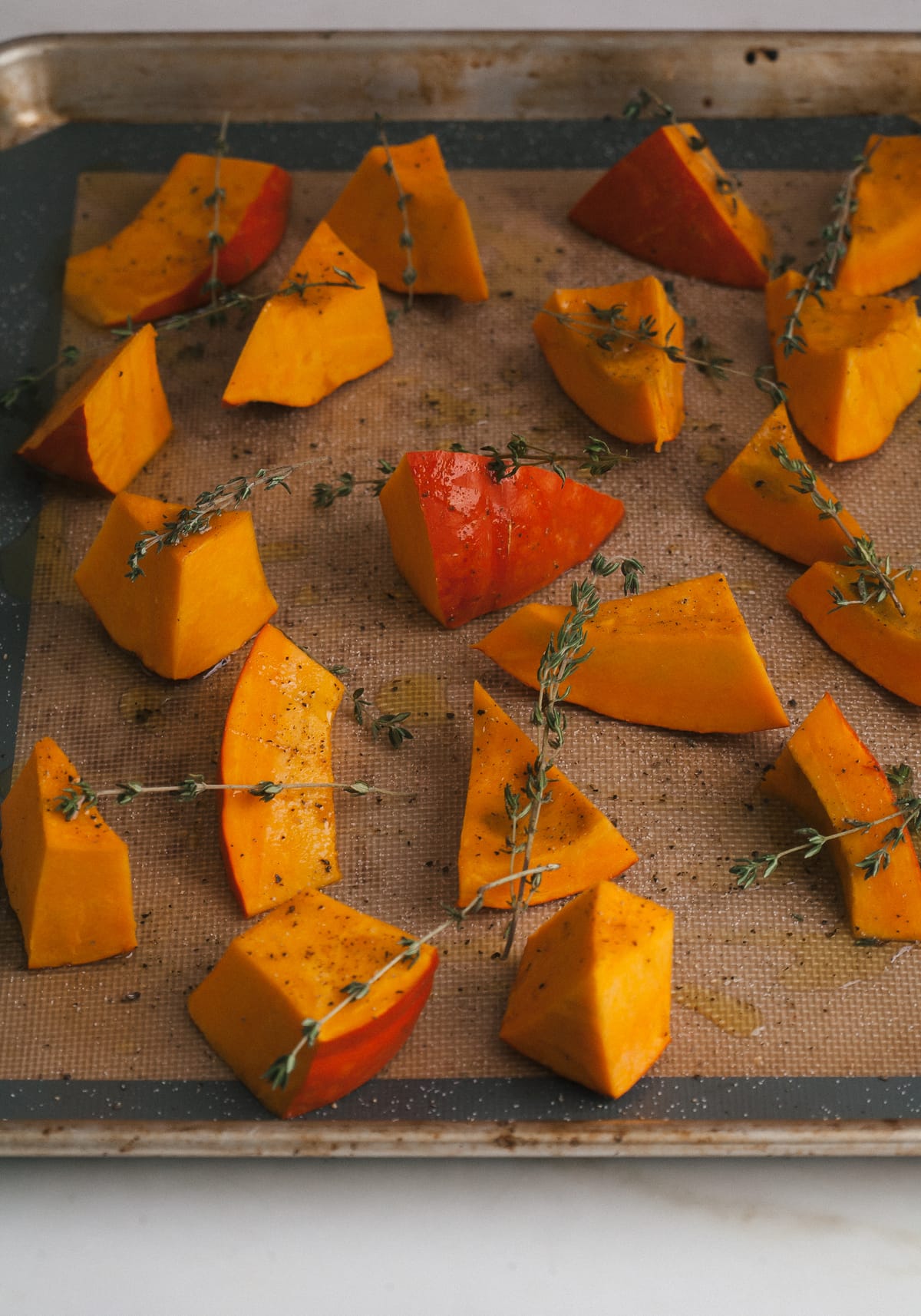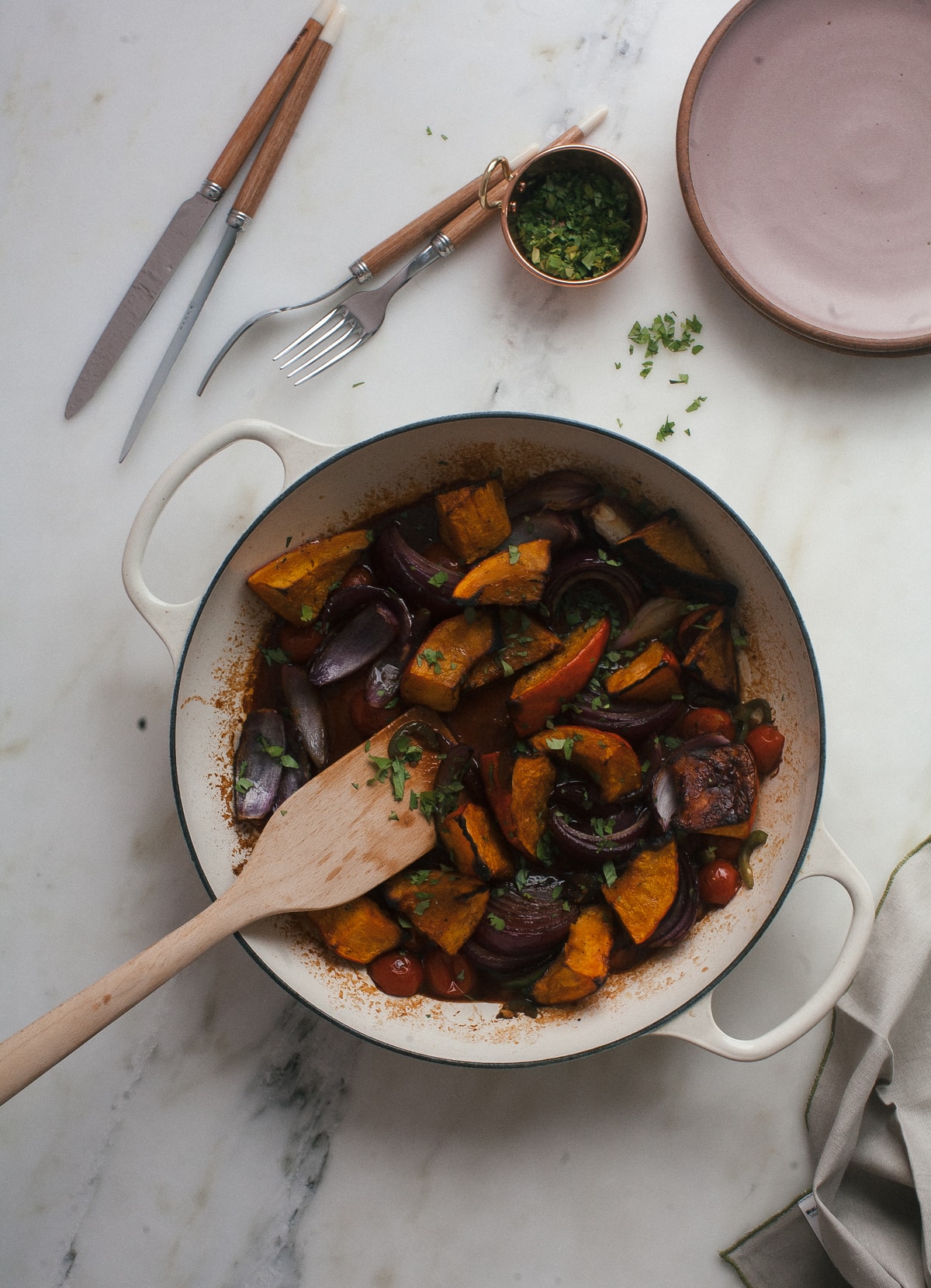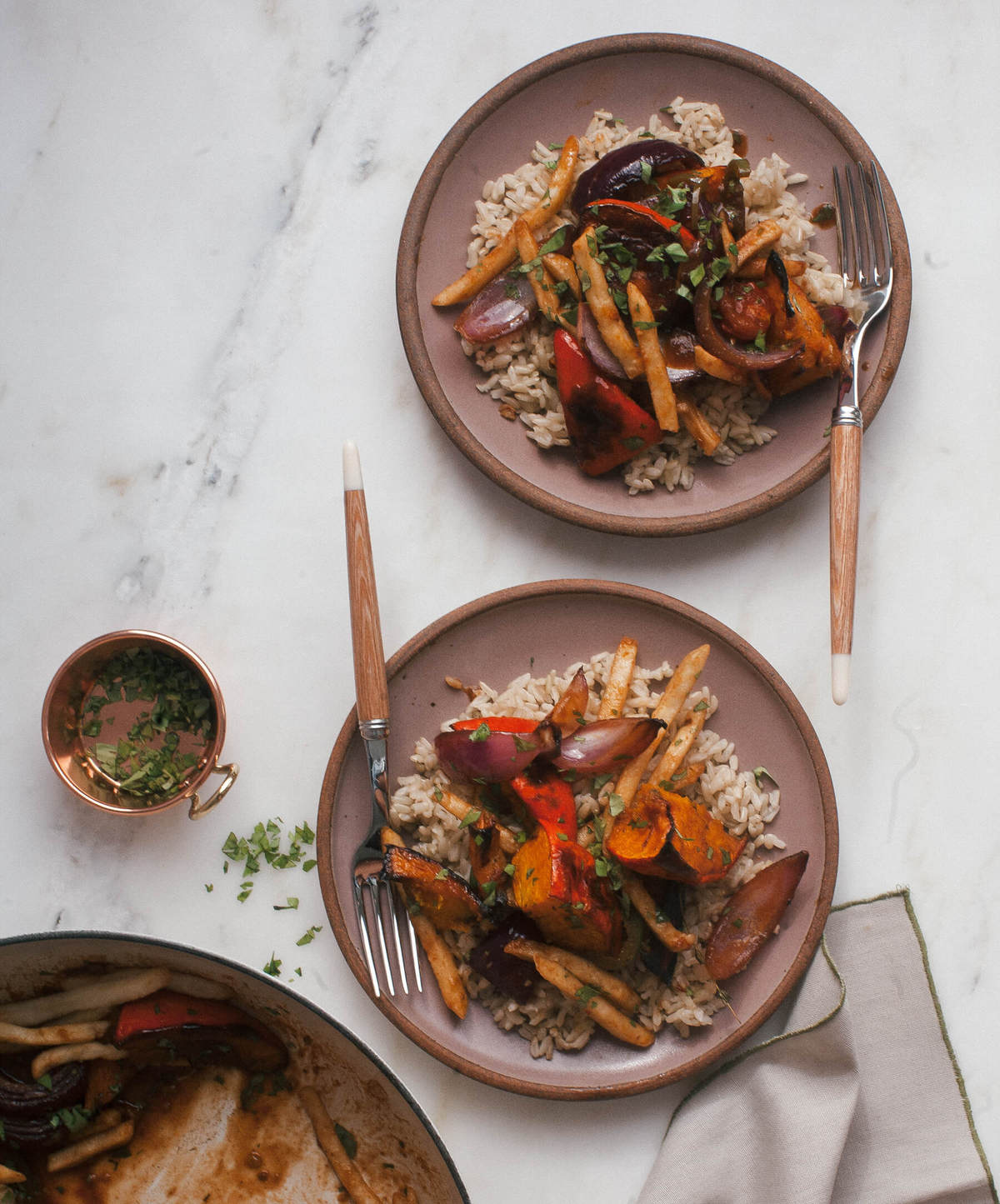 I can't imagine coming to this country without knowing the language, without knowing how I would survive, without a job. The sacrifice is more than I can imagine. I'm so thankful for them. Yesterday I voted with them in my heart.
In LA, I often times see older Latina women crossing the streets, getting on buses while holding their kids' hands, going on their way. Those women were my grandmothers, trying day in and day out. Trying so very hard.
I hear so many people saying that if "so and so" wins, they'll leave and move to another country. It's something I can't relate to. My family fought so hard for me to be here, for me to have the opportunities that this country provides.
I feel like it's my duty to be a part of that change. I'm not gonna lie, I'm devastated. But I'm not going anywhere. I'm here to win.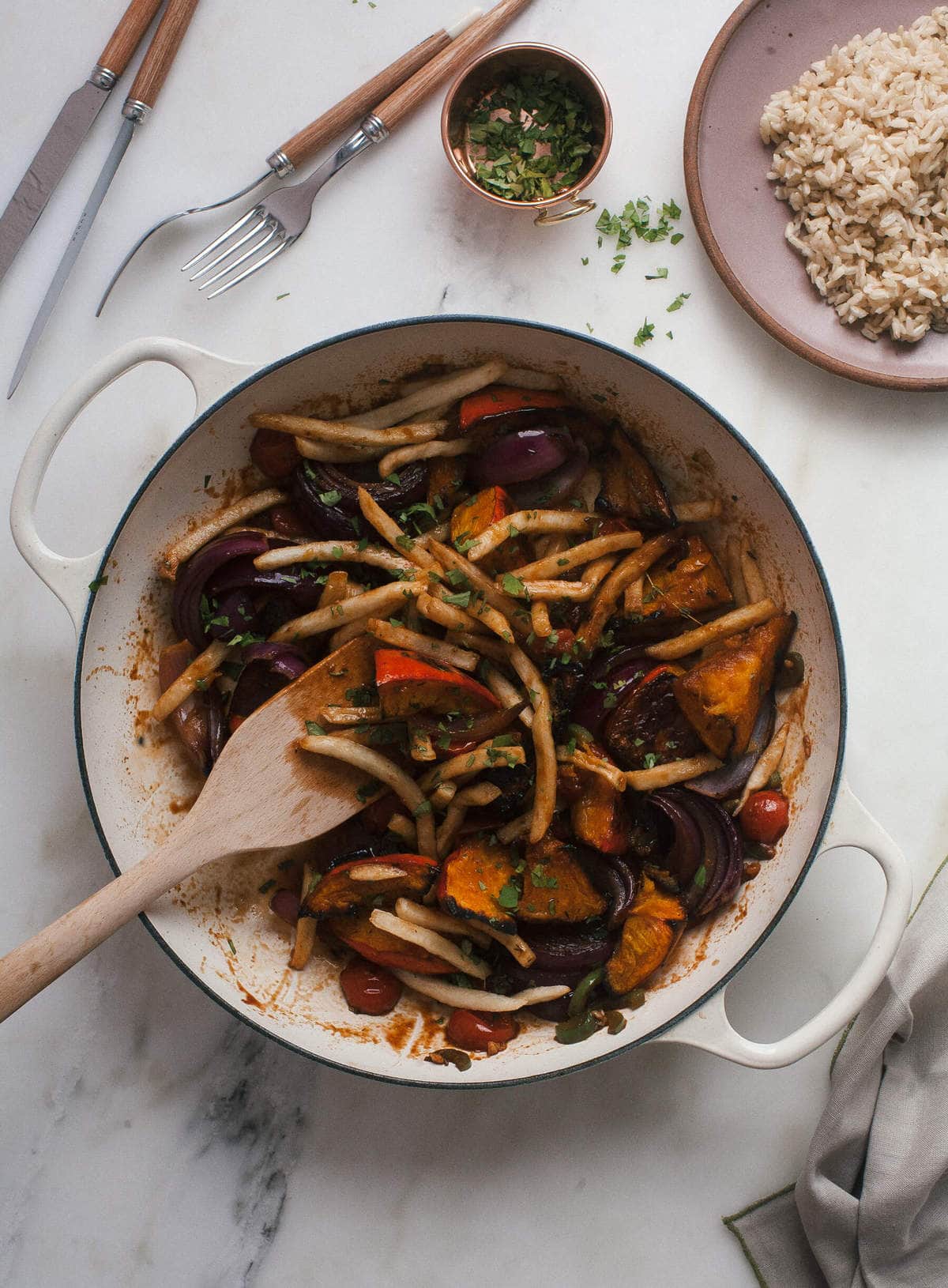 Just because I love America more than anything doesn't mean that I'm not connected to where my family comes from because I am. I'm proud of my culture, I think it's beautiful. I love it so much. In many ways, I identify with both so easily.
Growing up I probably ate more Peruvian food than anything else. My mom is really good at making it and I still find it to my favorite out of all of the foods from South American.
On Sundays, we cooked. And it always changed but lomo saltado was always in heavy rotation. A few weeks ago when I was started to cook all the squash, I thought OMG I SHOULD MAKE IT WITH SQUASH.
And then Josh tried to take credit for the idea and I was like ummm NO BOI, NO!
This is almost vegan (if you use veggie broth) and tastes so light yet cozy and filling because of the savoriness, thanks to the soy sauce.
The onions might be my favorite part. And I know tomatoes aren't in season but mine aren't looking too too terrible right now. If yours are dire, I say skip 'em and add some brussels sprouts or something else fall-ish!!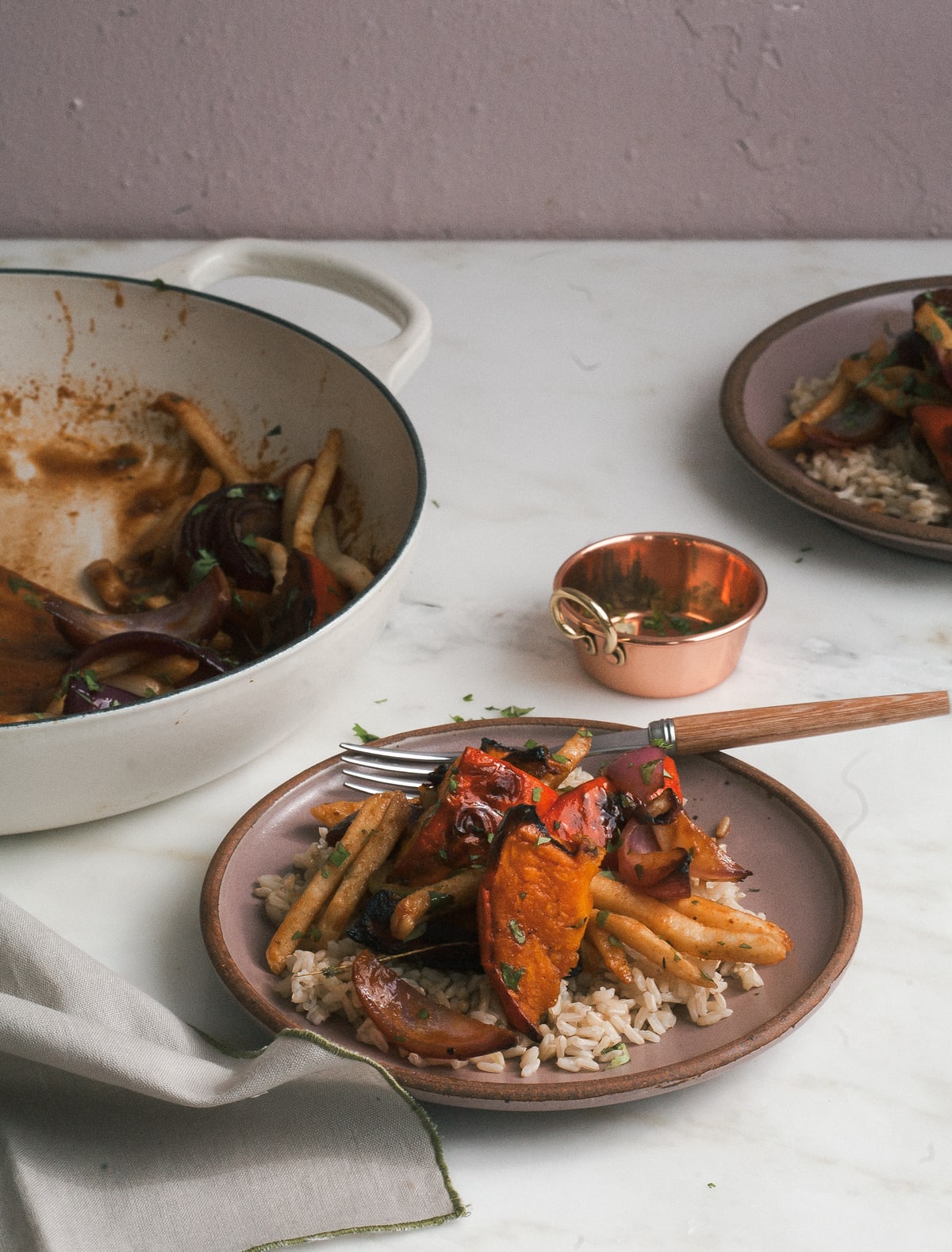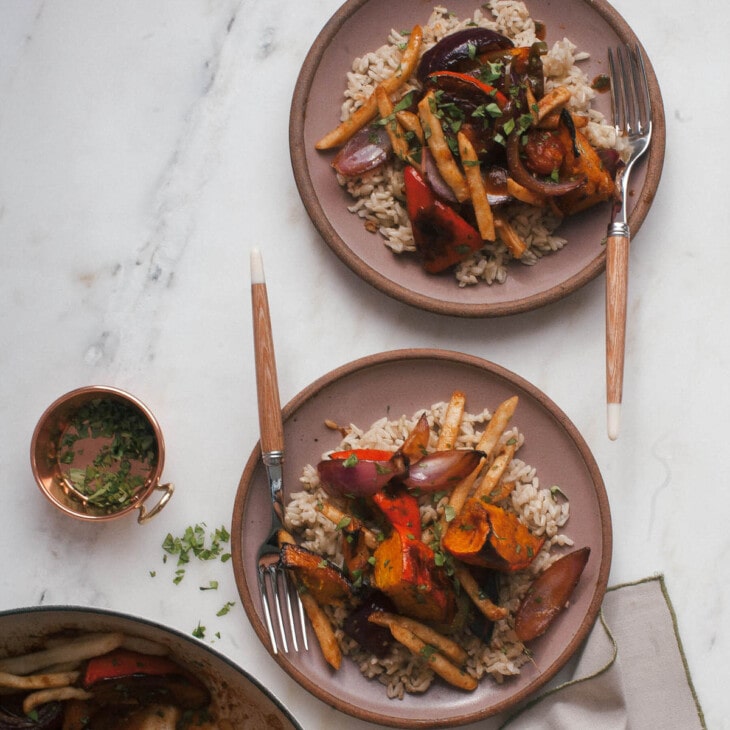 Print Recipe
Squash Saltado
Ingredients
1

1-pound squash, cut into slices

olive oil

salt

pepper

1

red onion

cut into wedges

About 10 cherry tomatoes

halved

2

serrano pepper or 1 jalapeno

de-seeded and minced

3

garlic cloves

minced

1

teaspoon

ground cumin

1

tablespoon

tomato paste

3

tablespoons

soy sauce

1/2

cup

beer

an ale or beef broth or veggie broth

1

batch of French Fries

Handful of Italian parsley leaves

minced
Instructions
Preheat your oven to 400 degrees F. Line a baking sheet with foil or parchment. Spread the slices of squash onto the baking sheet and drizzle with a few teaspoons of olive oil. Sprinkle with a few pinches of salt and pepper. Transfer to the oven to roast for about 20 to 25 minutes, until softened. (This time will vary depending on how big your squash slices are.) Set aside.

In a medium skillet, set over medium heat, add a few tablespoons of oil. When warm, add the onion wedges and cherry tomatoes and allow to caramelize on each side for about 2 to 3 minutes. Next, add the pepper, garlic cloves, cumin, tomato paste and soy sauce. Mix together until combined. Pour in the beer or broth and bring to a simmer; cook for about 3 to 5 minutes until slightly thickened.

Add the squash slices to the skillet along with the french fries. Mix in and toss together. Serve on a bed of rice.