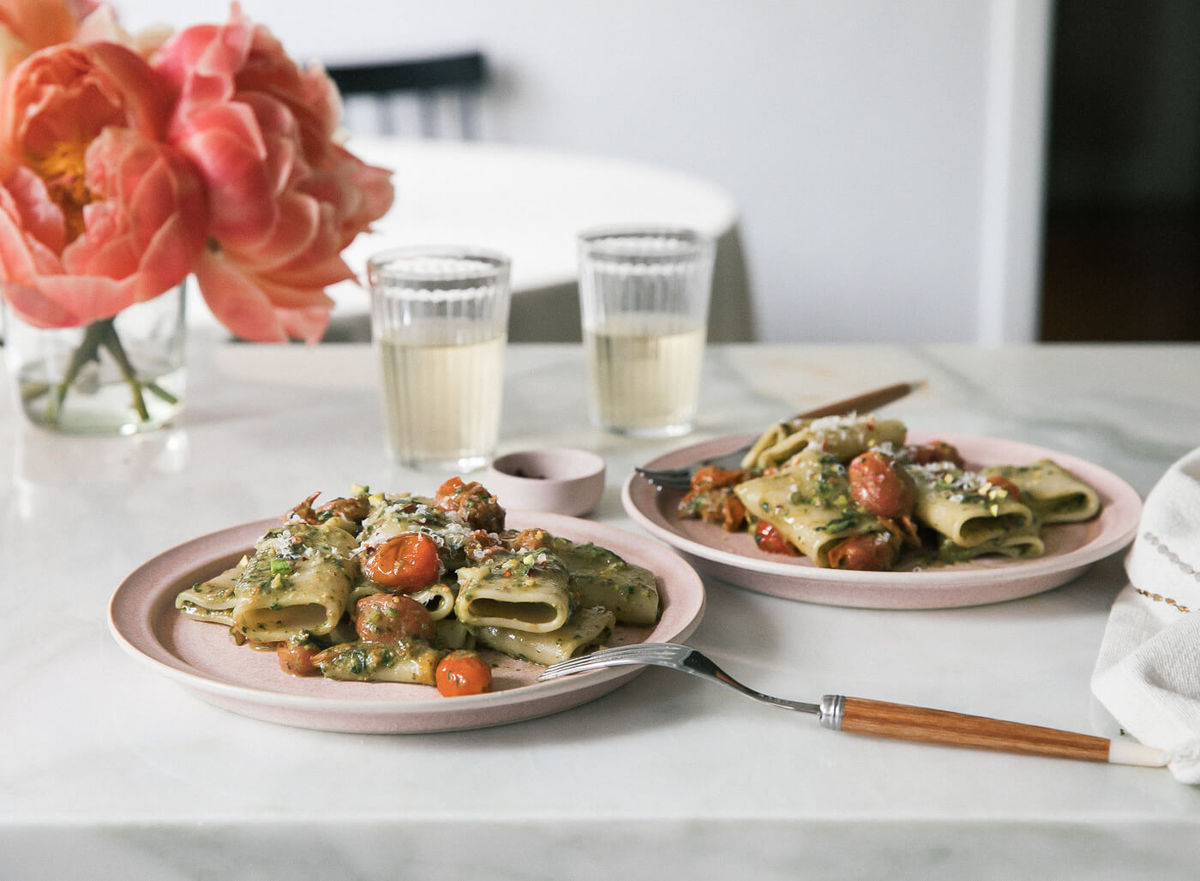 In the second installment of….let's go through my hard drive and find all the posts I haven't posted, here is a summer-y pasta!!
Before we went to Japan, everyone warned us: THE JET LAG IS TUFF. I was scared. Will I be a walking zombie? Will I be able to enjoy my days? I assumed yes because I've been to Europe a few times and while I'm a little out of it and tired, I drink coffee and run off adrenaline because I'm on vacation and it's fun!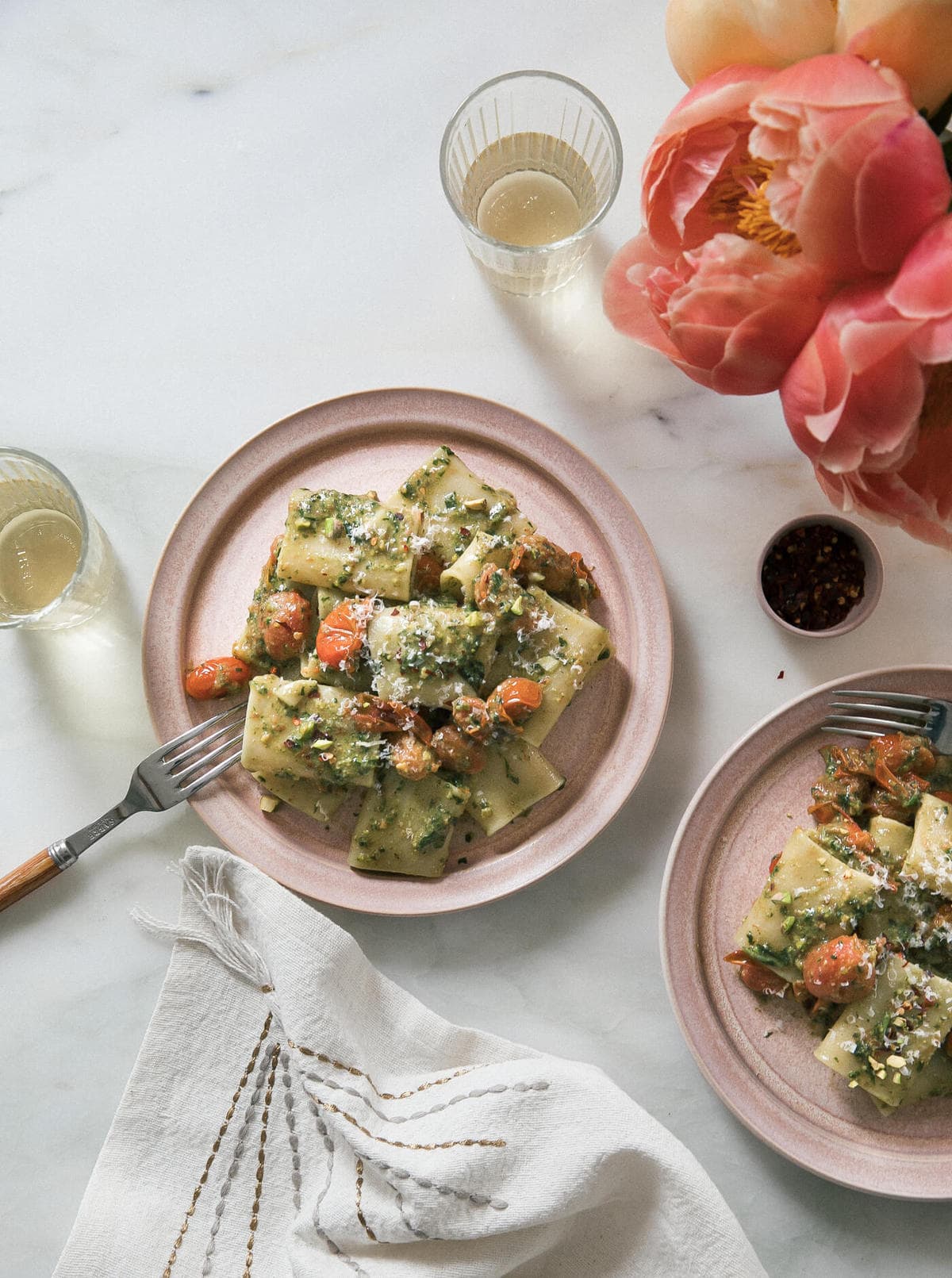 When we got to Japan, I was a little tired. I ate some soba, walked around and then went to bed at 10pm and the next morning I woke up bright and early (I think 6am) and was totally fine.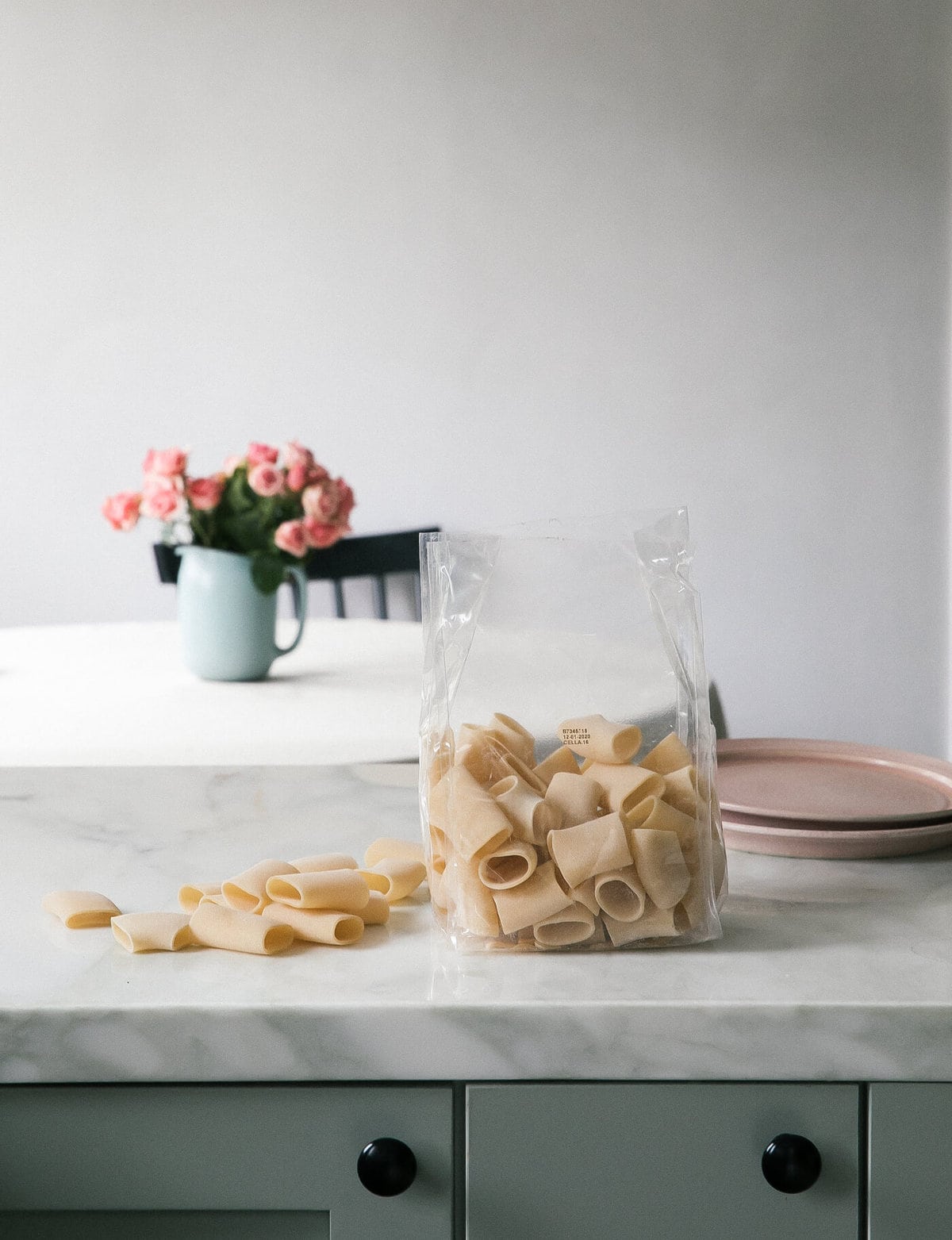 Am I immune to being jet lagged? I think so because when I came back I'm sort of the same. A little tired. A little groggy. But mostly a-ok! Except for last night when I couldn't fall asleep to save my life and I kept looking at the clock seeing the 11pm go to midnight to 2am to 3am to 4am! AHH!
I did a lot of random googling during this time. I learned lots of random facts! I slept only a few hours and surprisingly didn't die in my first workout. I am very excited to return to my workout/work schedule. It's going to feel good. I think this vacation did what it was supposed to do: it invigorated me and made me feel like I'm ready to come back.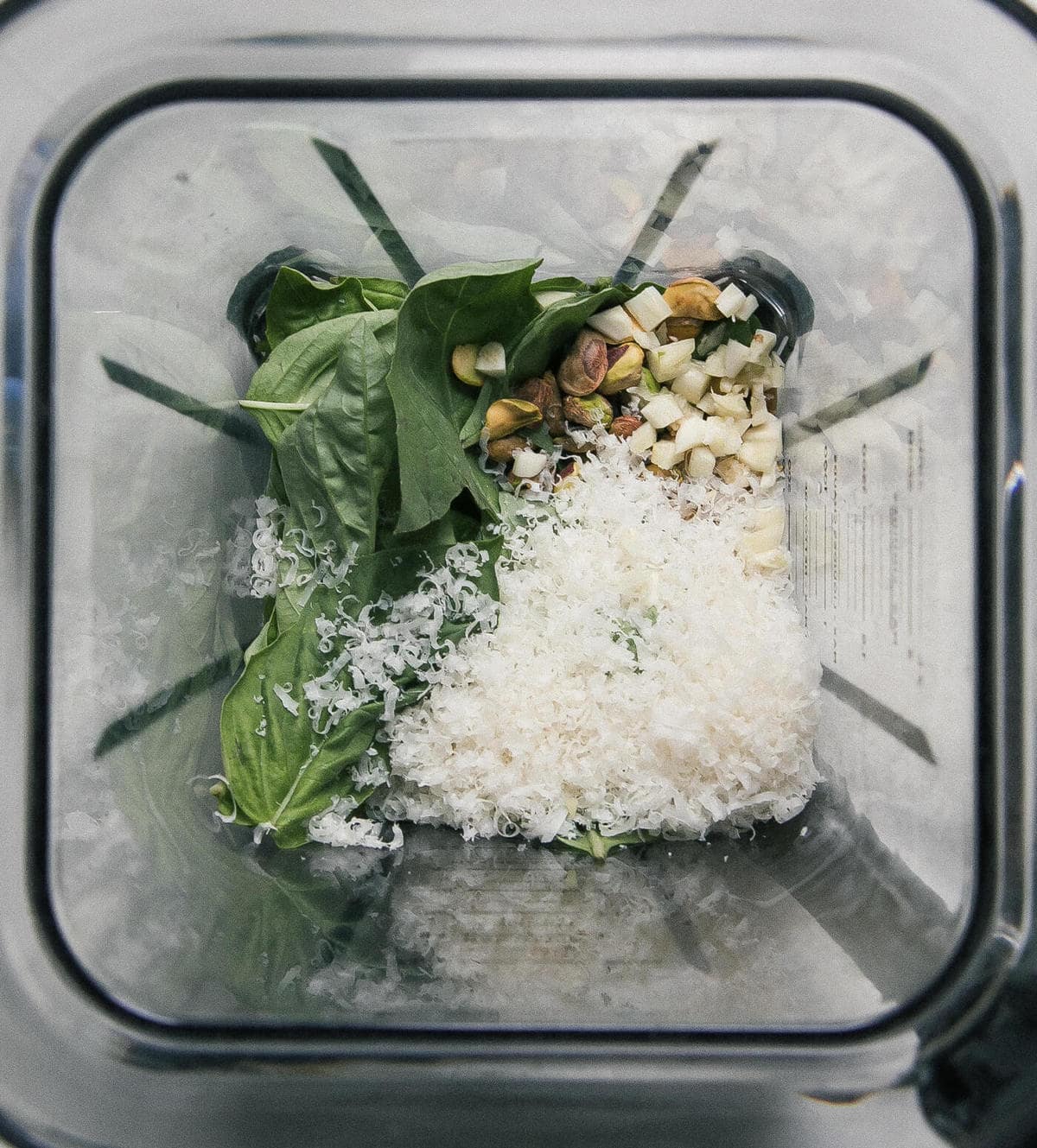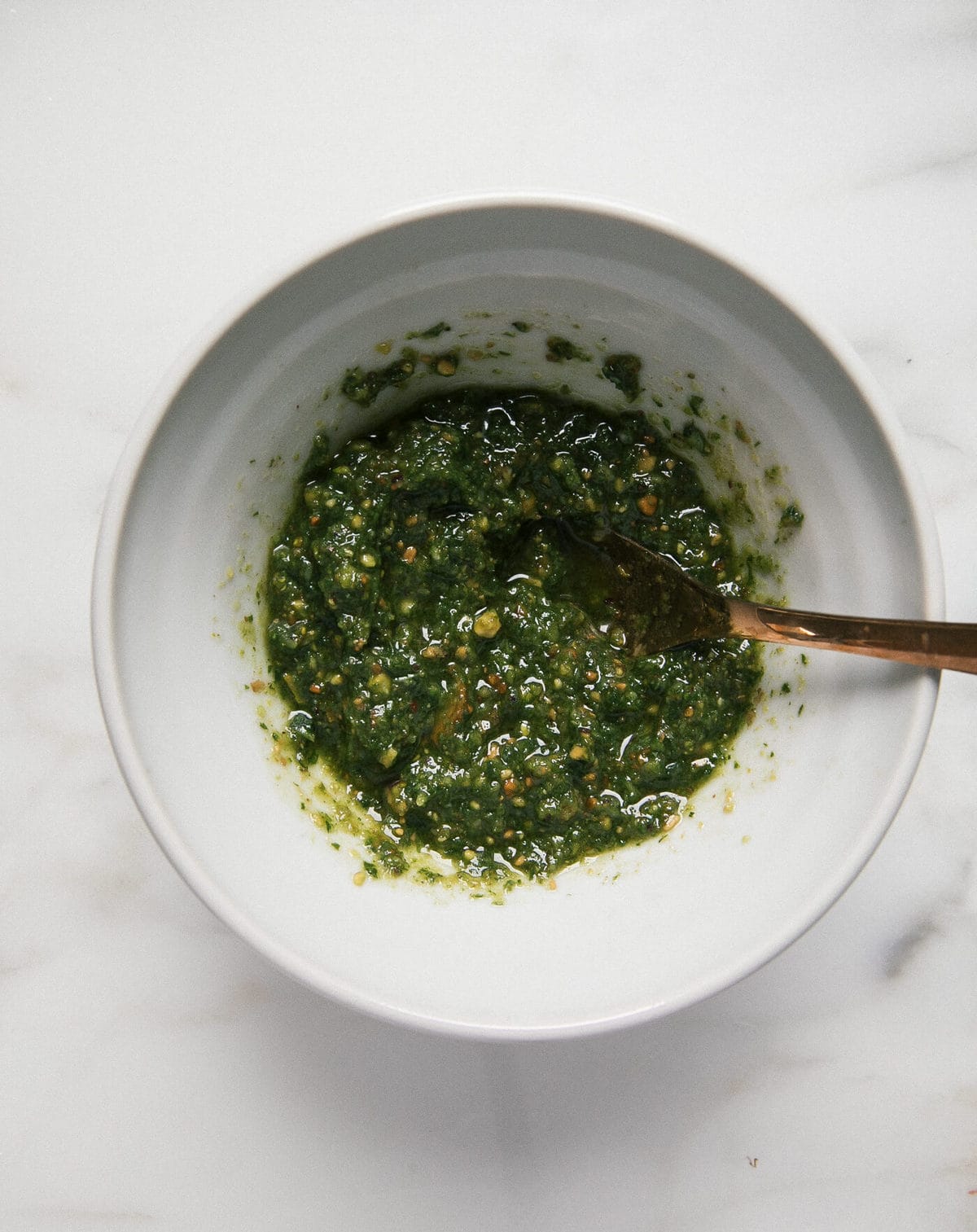 It's gonna be fun. I have so many new ideas I need to comb through and play with. I can't wait to bake later this week and test some things inspired by my travels.
I made this pasta before I left and it was so good. Billy and I were near that place where we poured dish soap on it because we nearly ate it all. Luckily Josh walked in and I was able to give him the rest so no dish soap was needed.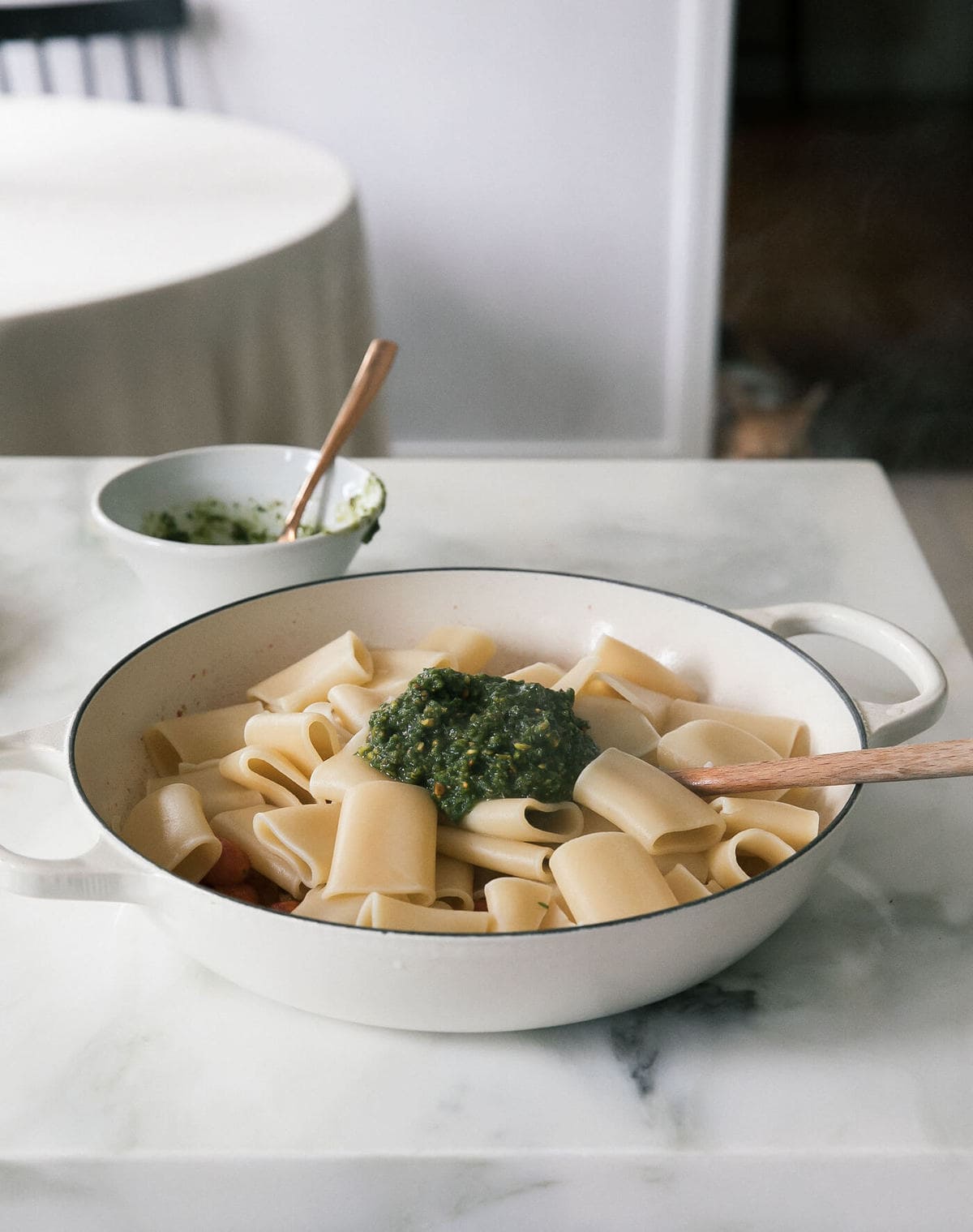 The pesto is super simple and the blistered tomatoes add a nice tartness and sweetness. I used this very big rigatoni pasta that I found at Whole Foods. I'm really into weird pasta shapes and whenever I see a shape I haven't tried, I buy it. This shape is like a gigantic rigatoni and it's perfect for this type of sauce.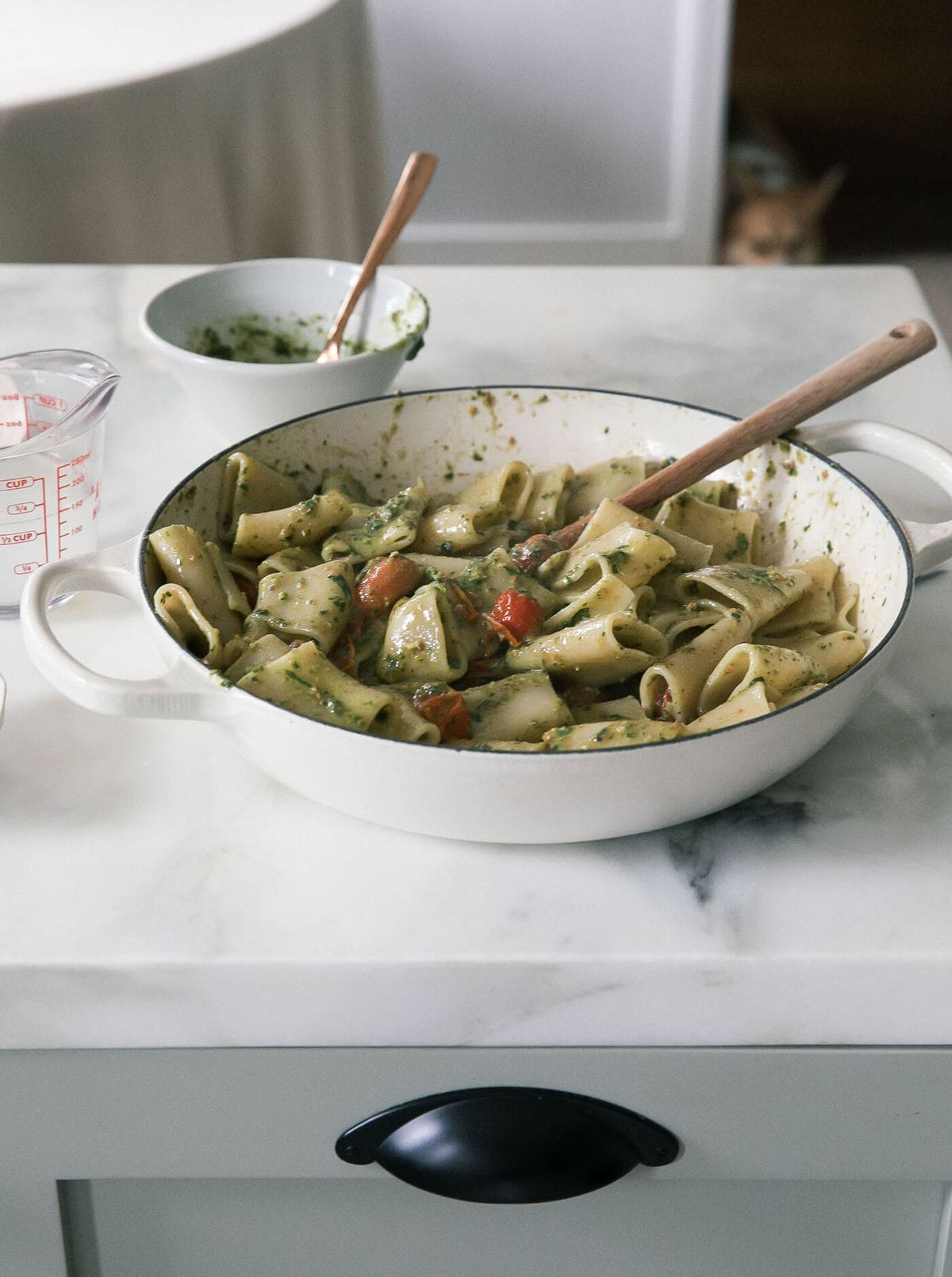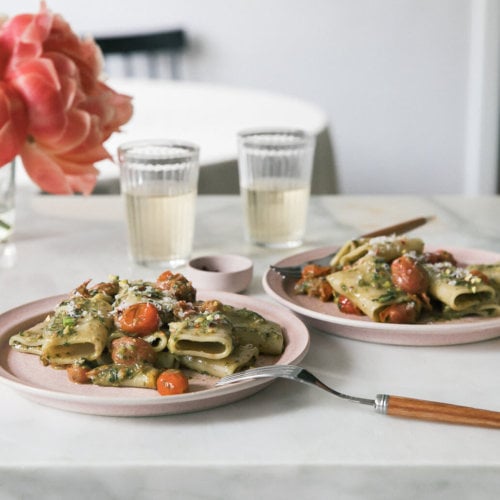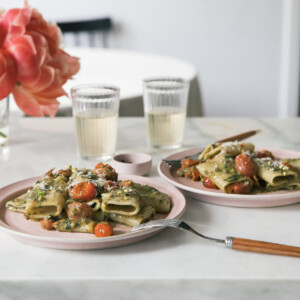 Basil Pistachio Pesto with Blistered Tomato Pasta
Ingredients
2

cups

basil leaves

1/4

cup

pistachios

,

plus a few more as garnish

1/3

cup

grated parmesan

,

plus more as garnish

1

garlic clove

,

peeled

1/3

cup

olive oil

1/2

teaspoon

salt

,

plus to taste

1

pound

pasta of choice

,

I used big rigatoni

2

tablespoons

olive oil

1

pint

of tomatoes
Directions
To a blender, add the basil, pistachios, parmesan, garlic clove, olive oil and 1/2 teaspoon salt. Pulse until very smooth, scraping down the sides as needed, for about 1 to 2 minutes. Give it a taste and adjust the salt to your liking. I added an extra pinch.

To a medium skillet, set over medium heat, add the olive oil. When the oil is hot, add the tomatoes and cook until seared and blistered, about 3 minutes. Shake the skillet around every so often.

Meanwhile, bring a pot of salted water to a boil. Boil the pasta according to the package's instructions. Scoop out about a 1/2 cup of pasta water. We'll use this in the sauce!

Drain the pasta and transfer it to the skillet with the blistered tomatoes. Add the reserved pesto and pour in a few splashes of pasta water. Give it a good mix until the pasta is fully coated with the pesto. Add more pasta water if you need it.

Divide the pasta amongst bowls/plates and garnish with parmesan and a bit of crushed pistachio.