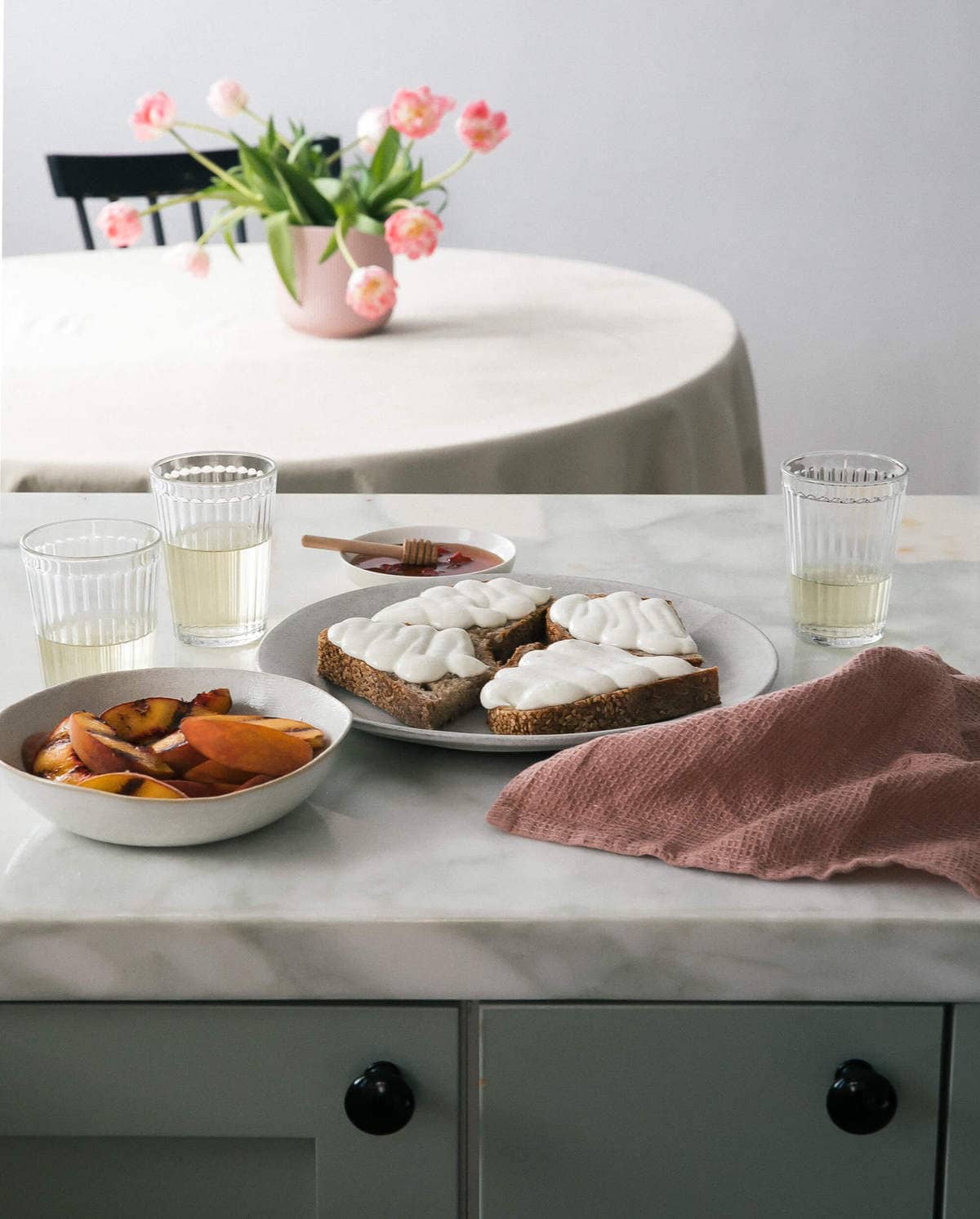 I'm usually a huge hater on summer. I usually enjoy complaining about the hot weather, bugs and bright sun but I have to say, this summer has changed me. I've SO enjoyed all of the beautiful fruits and veggies and the warm weather has been, dare I say, enjoyable! It doesn't hurt that a vacation to Hawaii is in my near future where I will, for the last time, celebrate summer. The last few months have been a good lesson in changing my perspective!
Summer is far from over so we're still riding the season's wave with today's post. I teamed up with Roth Cheese to share their new Chèvre! Their goat cheese is so perfectly tart and salty. When I went to go and make whipped goat cheese, I figured I'd need to add a few more things to make the flavor sing, but truly, it needed nothing. Not even a pinch of salt or a zest of lemon. Zilch. Nothing. It was truly perfect as is. To find some near you, click here!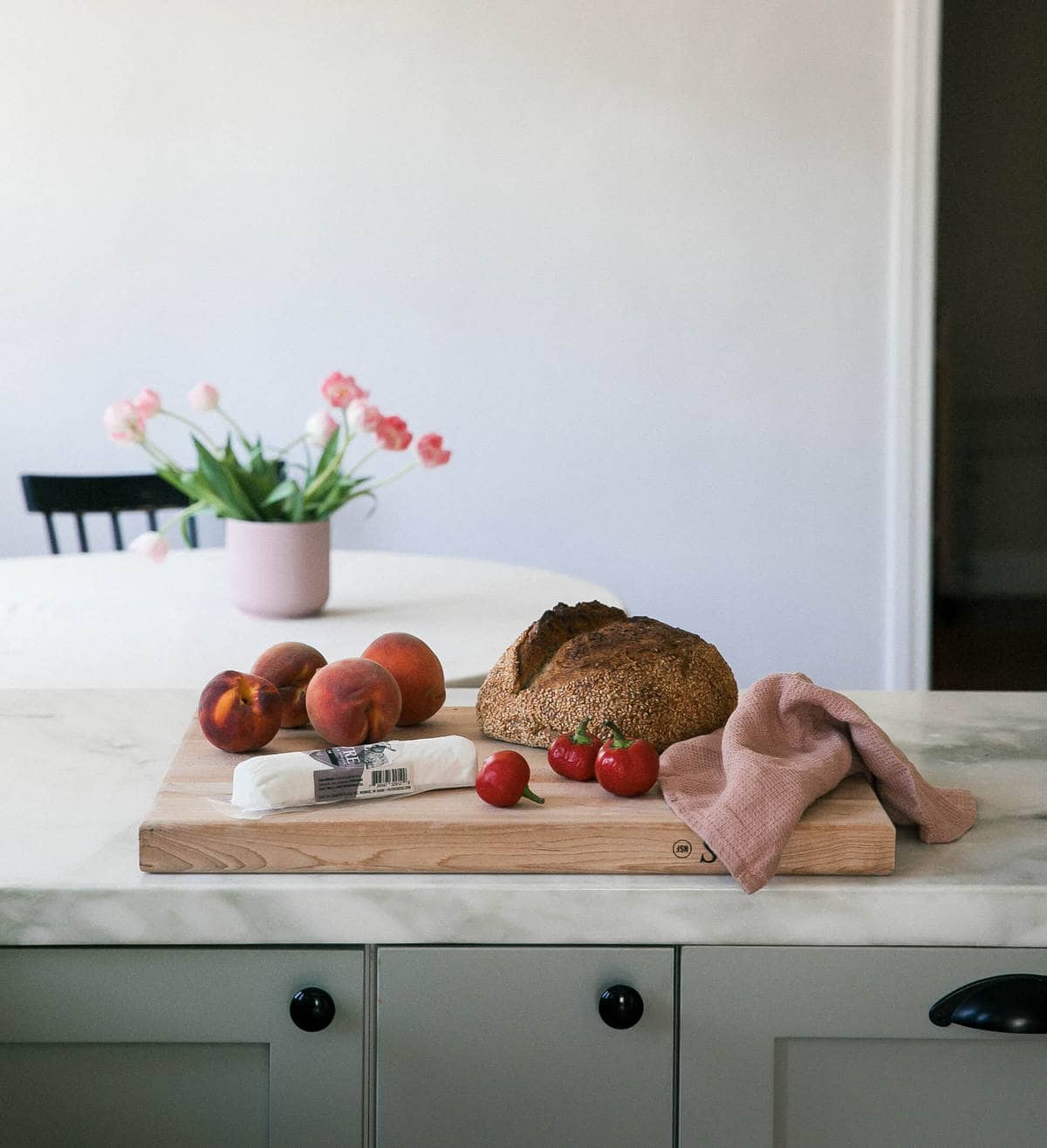 Their chèvre is made from fresh goat milk and tastes fresh, light and perfectly tangy. It also is wonderfully earthy.
They were kind enough to send me two other flavors (their honey and blueberry and they are SO good, too). Over the past weekend, I added the honey flavored chèvre to a salad and smeared the blueberry on a piece of morning toast. Both were so good.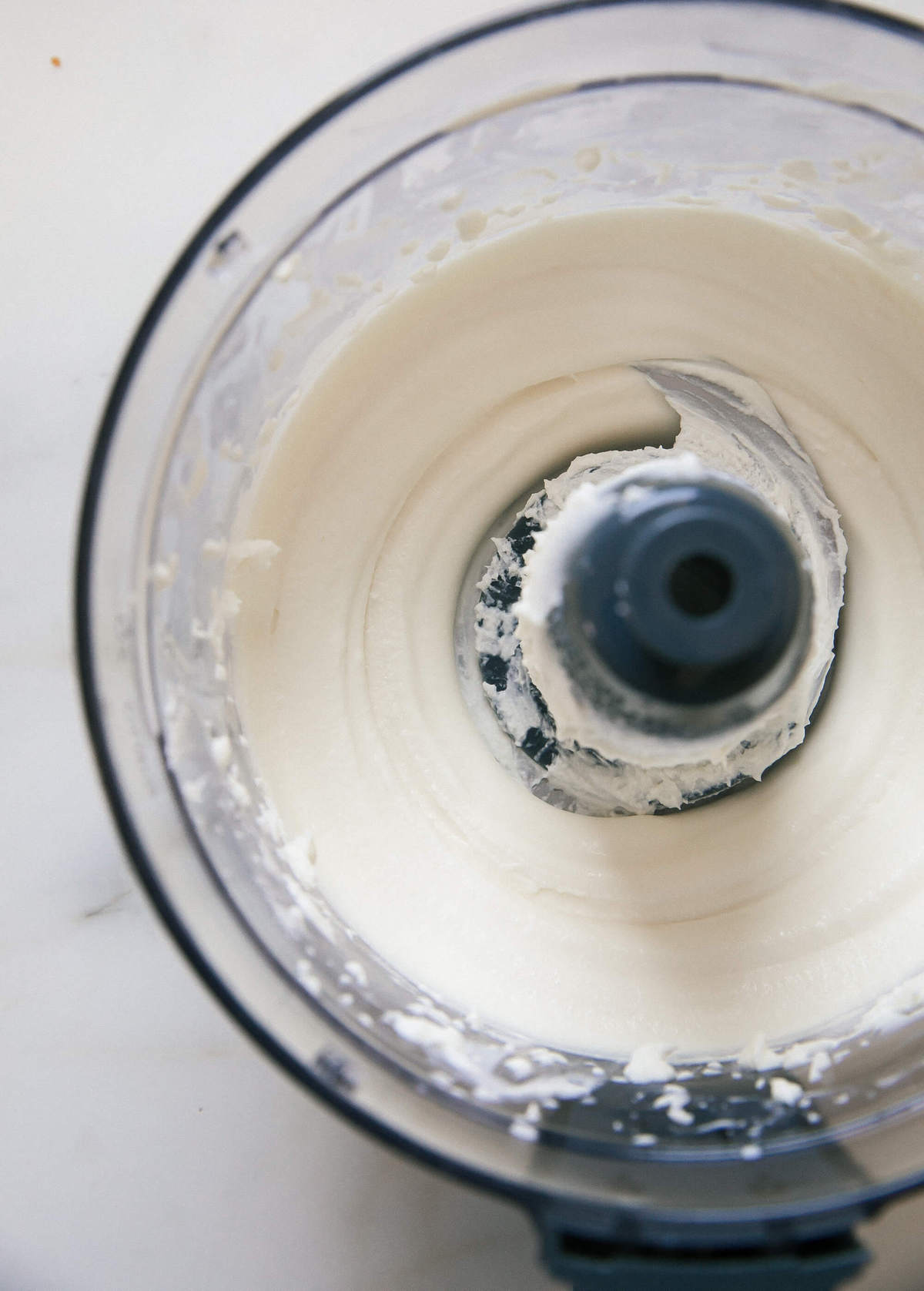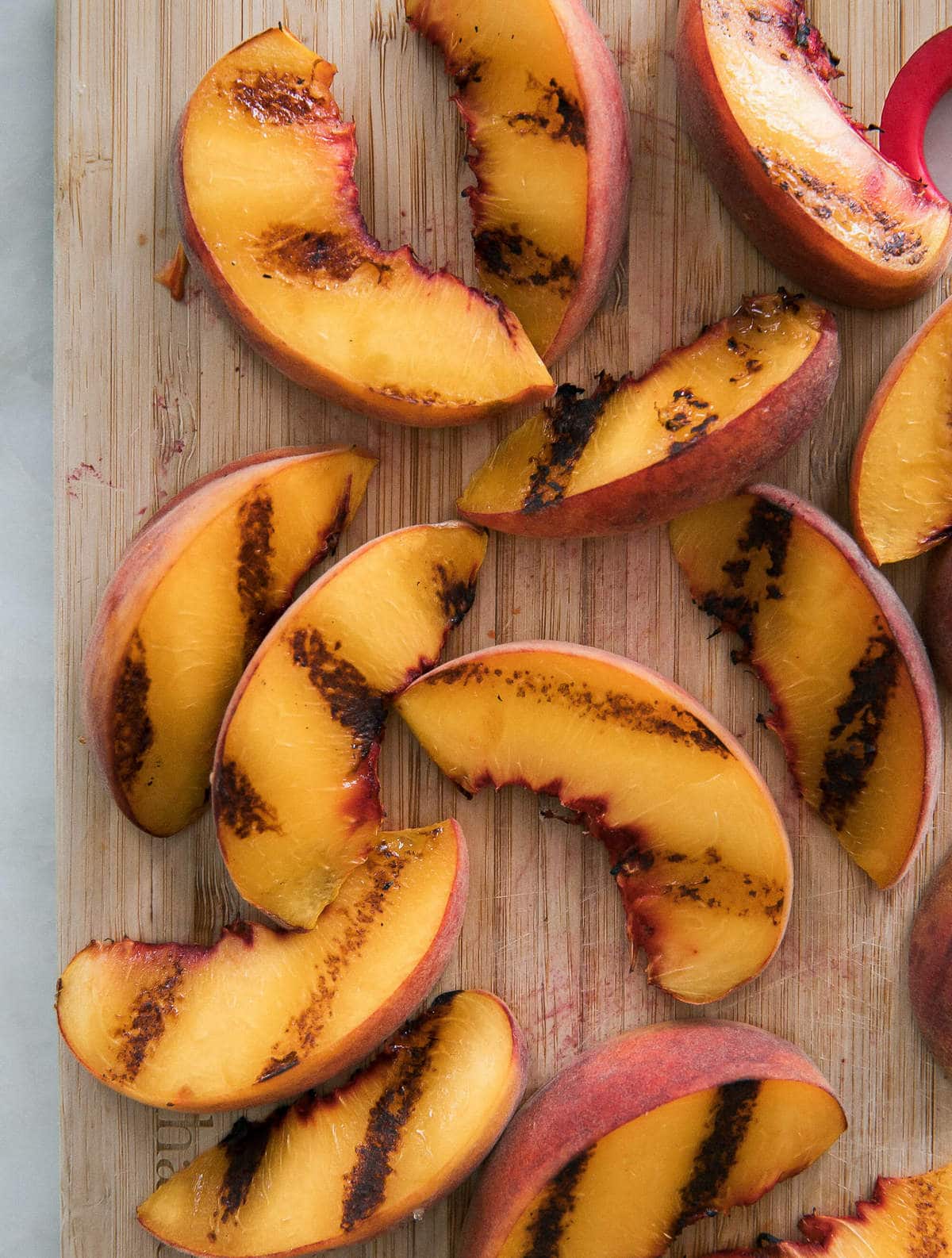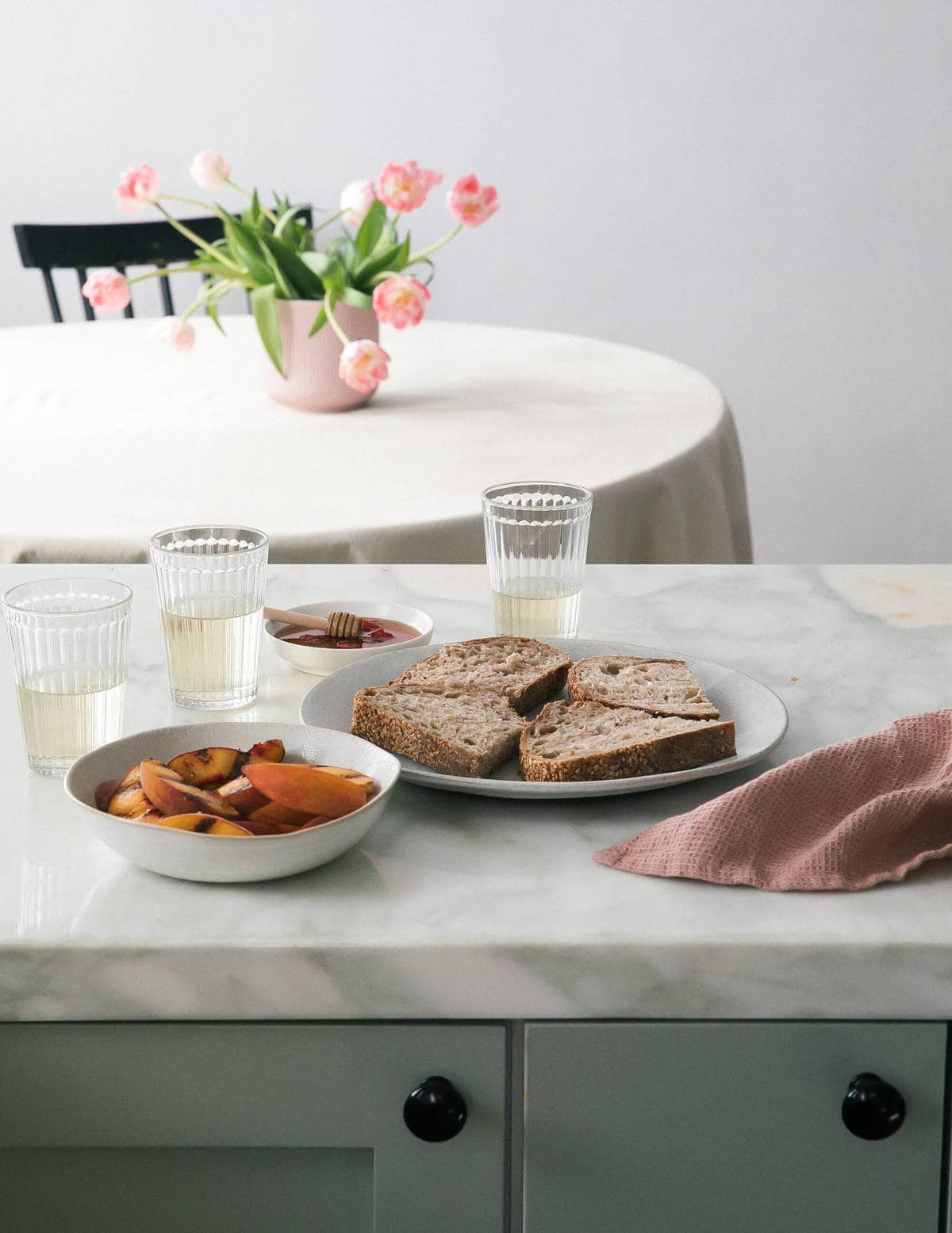 I've been super inspired by Misi's whipped ricotta toast. Every single time it popped up on my Insta feed, my jaw dropped and all I wanted to do was eat these clouds of toast with piped ricotta on it.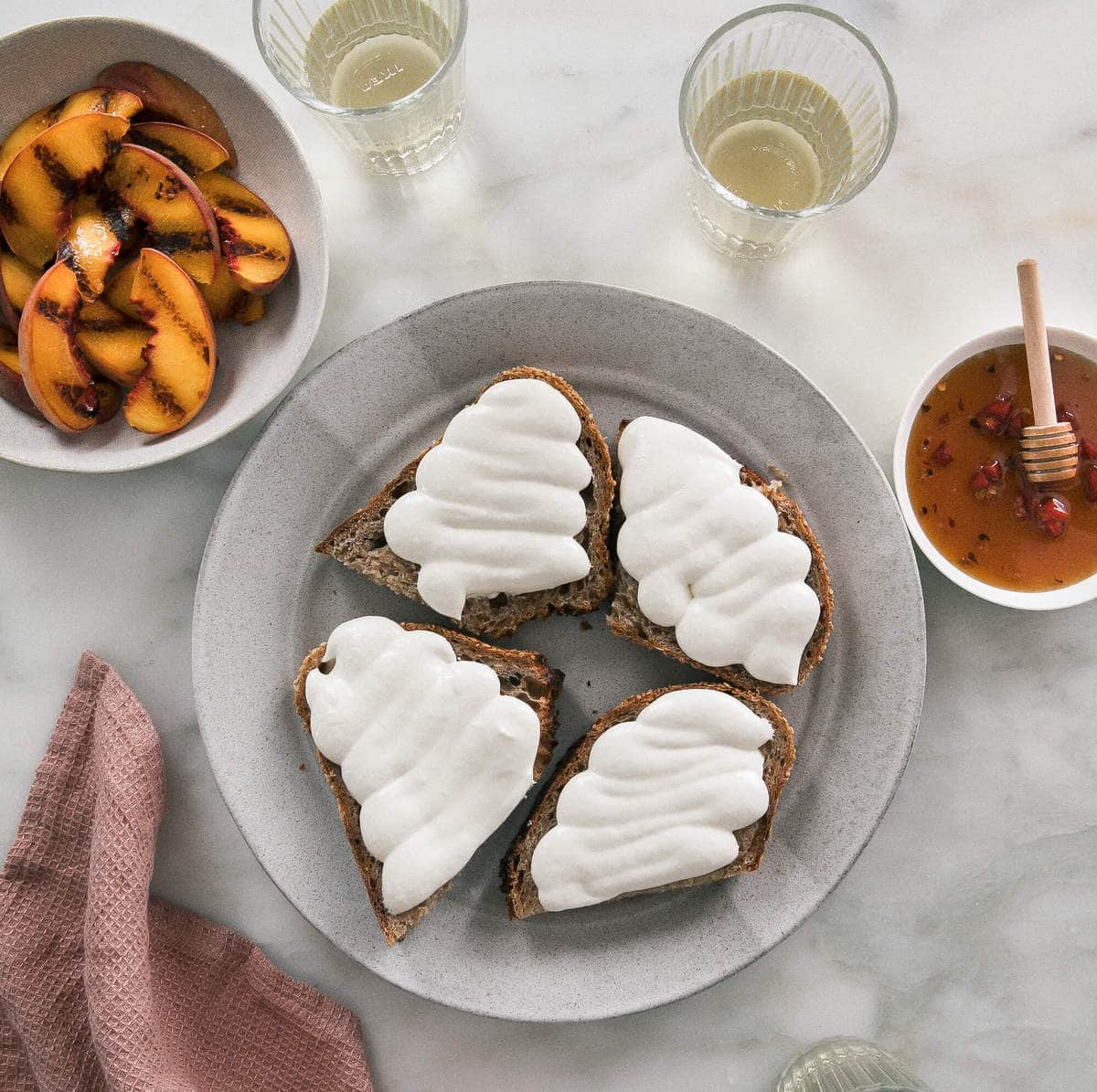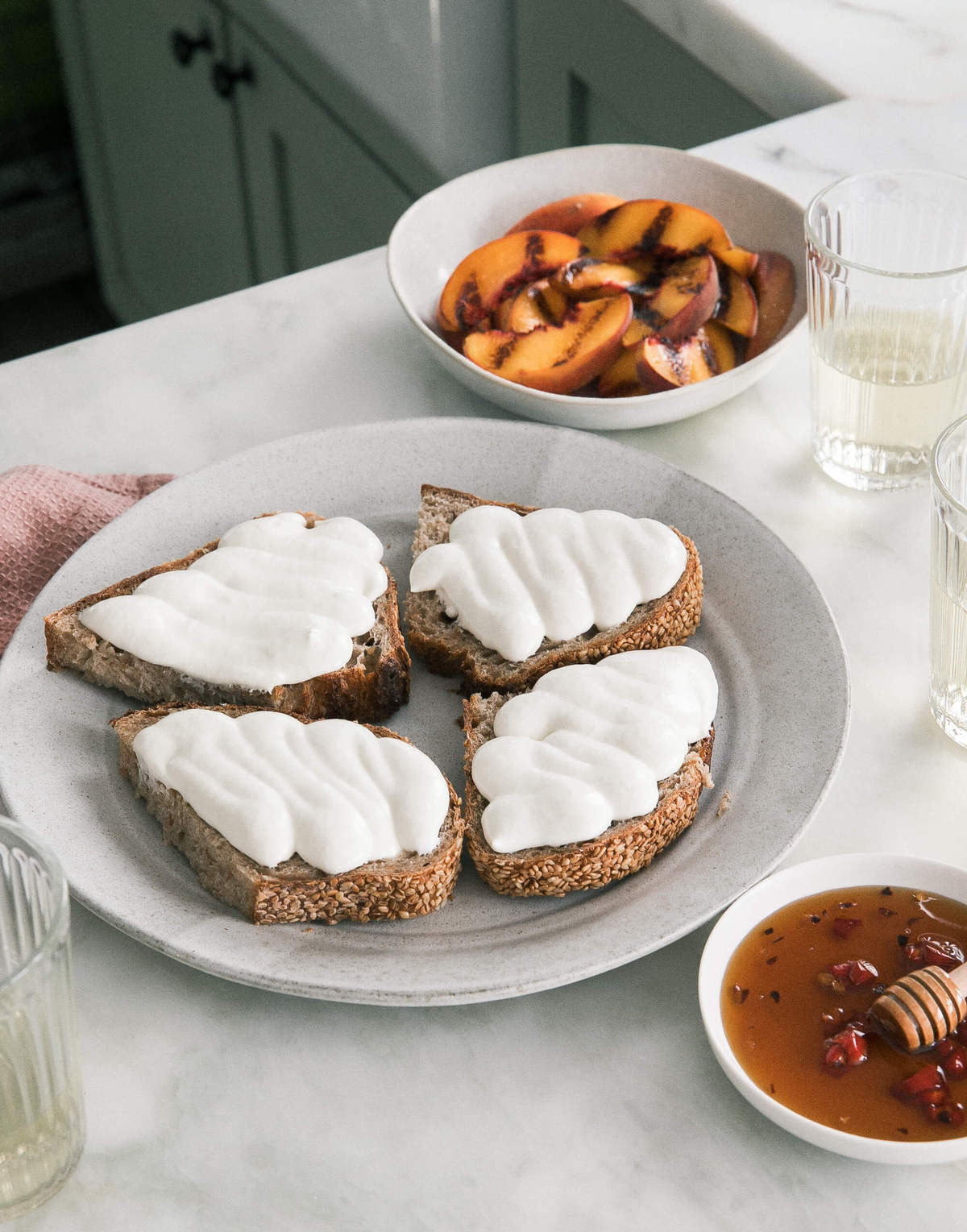 I obviously switched it up a bit and did it with chèvre. I also served it with some perfectly ripe yellow peaches that I tossed in a bit of olive oil and salt.
For the hot honey, I mixed in some crushed red pepper and calabrian chiles that I found at a local market. The combination is amazing because it has that incredible pepper-flavor and a kick to it.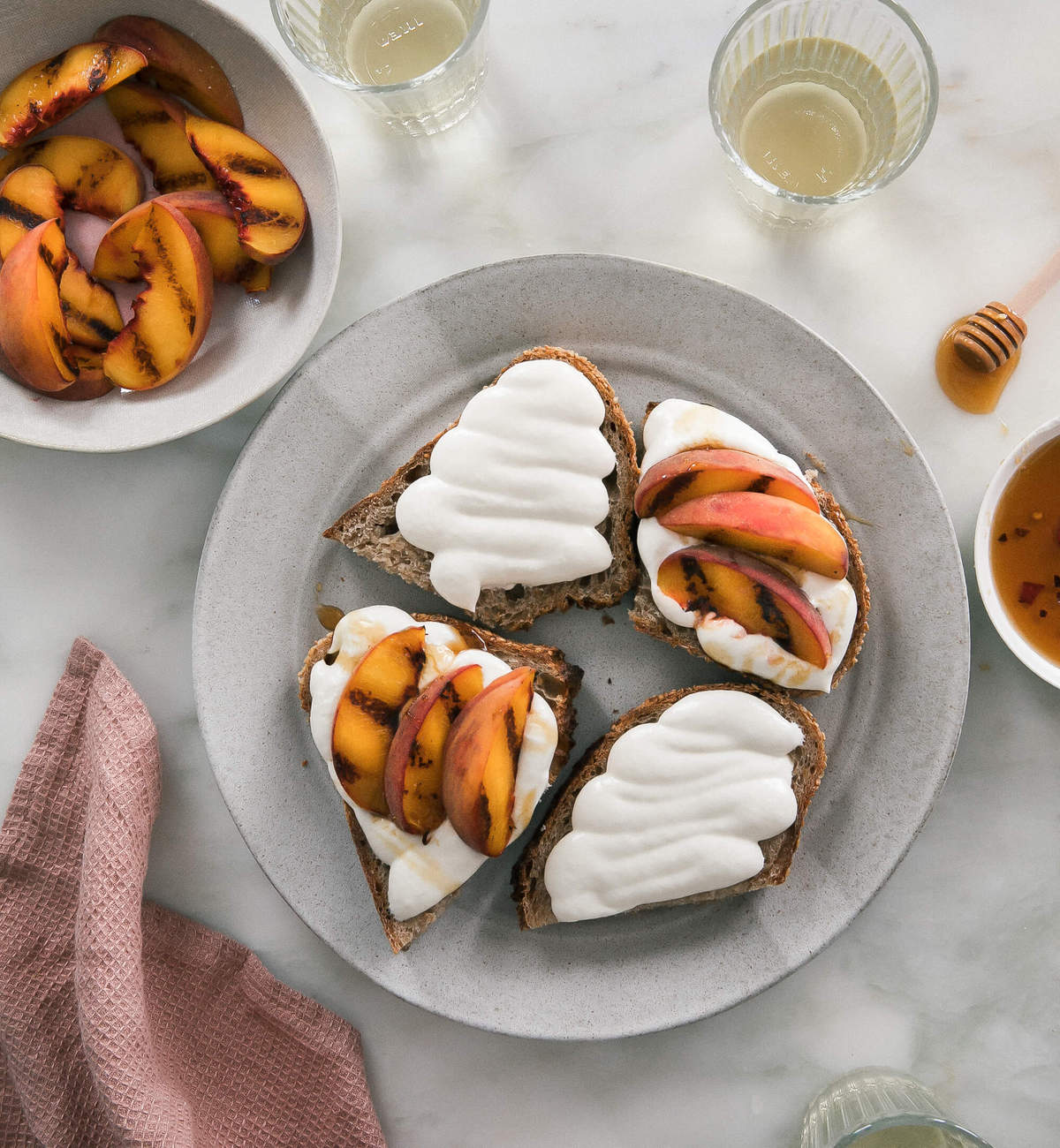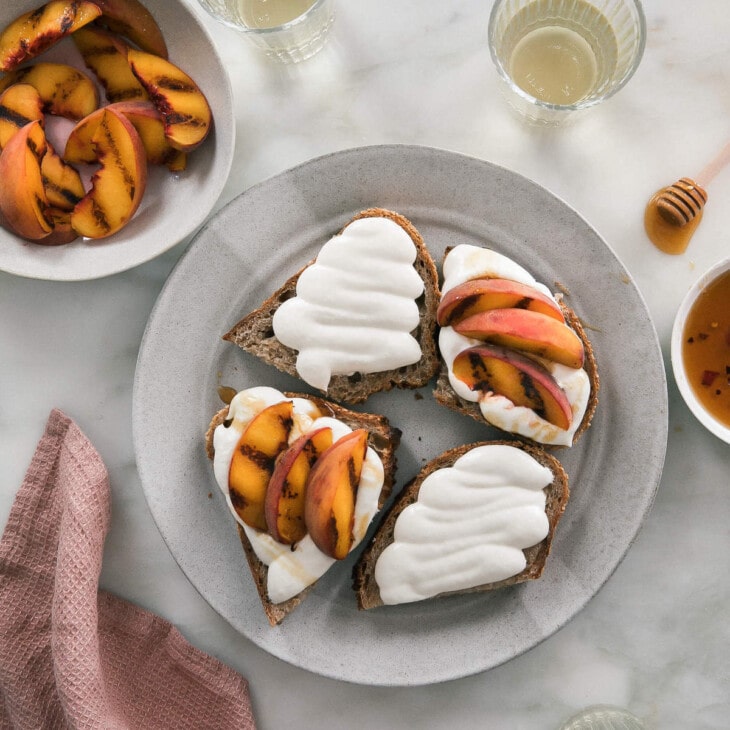 Print Recipe
Whipped Goat Cheese with Grilled Peaches and Hot Honey
Fluffy whipped goat cheese piped on toast and topped with grilled peaches and hot honey.
Ingredients
Hot Honey:
1/2

cup

honey

1

calabrian chile or fresno chile

sliced

1/2

teaspoon

crushed red pepper
Whipped Goat Cheese:
16

ounces

Roth Chèvre

room temperature

1/2 cup + 2 tablespoons

heavy cream
Grilled Peaches:
3

ripe yellow peaches

cut into 1/2-inch slices

1

tablespoon

olive oil

Kosher salt
Instructions
To Make the Hot Honey:
In a small saucepan, pour in the honey, sliced chile and crushed red pepper. Turn the flame to medium and when it reaches a gentle simmer, remove from the heat and allow to steep for about 10 minutes. I served this right away, so I left the peppers in it for good looks. If you'd like to serve this the next day, you can strain the honey and store it in an airtight container in the fridge.
To Grill the Peaches:
Preheat your grill. You can also do this using a grill pan over the stove. To a medium bowl, add the peaches and toss with the olive oil. When the grill or grill pan are preheated, add the sliced peaches and cook on each side for about 1 minute. Remove and transfer back to the bowl. Sprinkle with a few pinches of salt.
To Make the Whipped Goat Cheese:
In a food processor, add the goat cheese and heavy cream. Pulse until very smooth, scraping down the sides as necessary. If the goat cheese is not room temperature it may need to come to room temperature to get super smooth. When the goat cheese is smooth, transfer to a piping bag OR if not using right away, you can transfer it to a air tight container and store in the fridge. (You may need to give it a good stir if it's chilled.)


Pipe the whipped goat cheese onto the sliced bread or you can spoon it on and smooth it out onto the bread slices. Serve with the grilled peaches and hot honey.
Nutrition
Serving:
6
g
|
Calories:
240
kcal
(12%)
|
Carbohydrates:
10
g
(3%)
|
Protein:
2
g
(4%)
|
Fat:
4
g
(6%)
|
Saturated Fat:
2
g
(13%)
|
Cholesterol:
50
mg
(17%)
|
Sodium:
20
mg
(1%)
|
Fiber:
12
g
(50%)
|
Sugar:
2
g
(2%)
I piped the whipped goat cheese on the bread and then served it with the peaches and hot honey on the side. It's an incredibly easy appetizer that you can make ahead. If you're going for delicious, leisure food, this is it!
(This post is sponsored by Roth Cheese. Thanks for supporting the sponsors that keep A Cozy Kitchen cozy.)