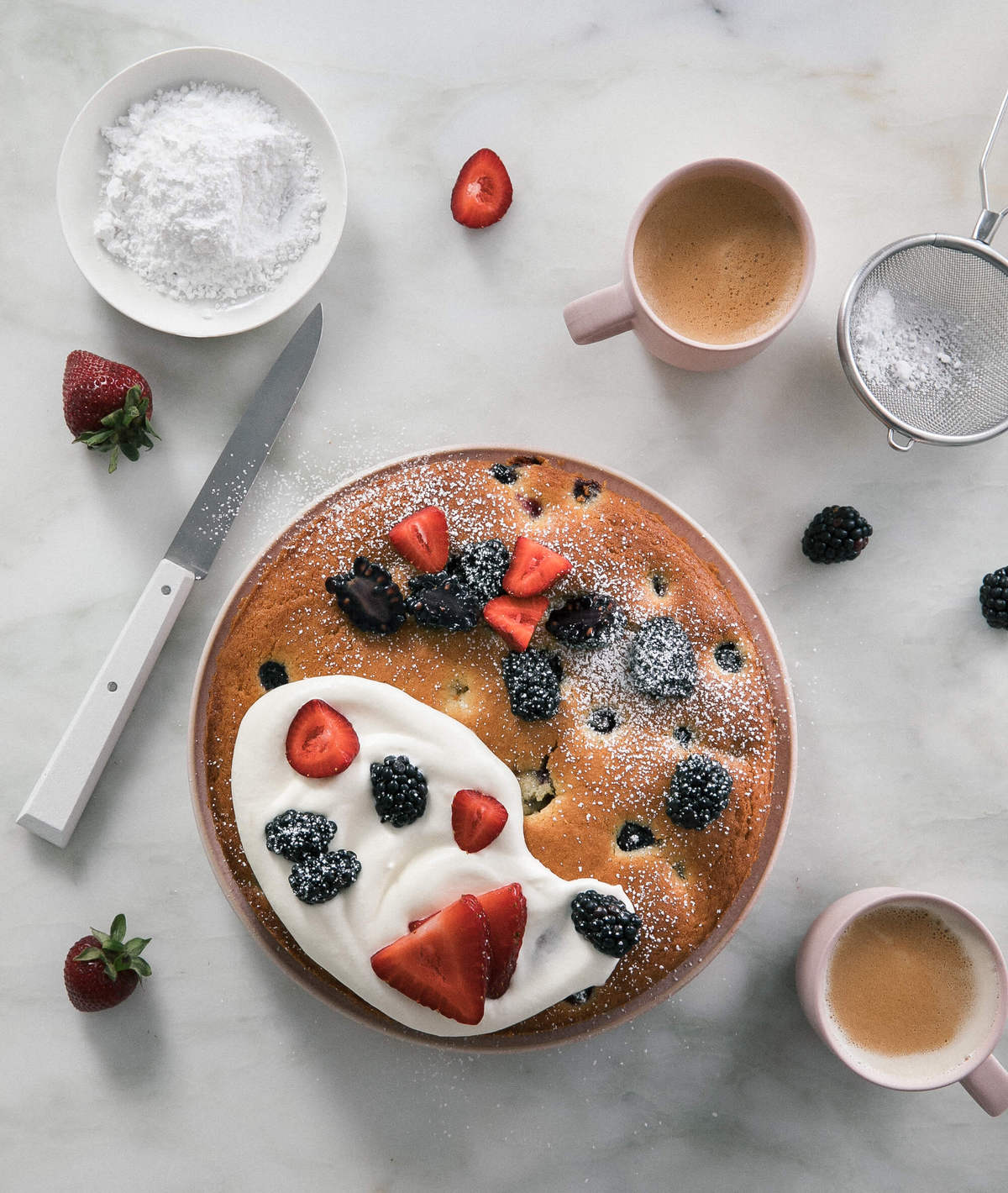 Summer is here! I couldn't be more excited about this olive oil cake with fresh berries. It took exactly twenty tries for me to get right but I could not be more excited about how delicious and fresh this cake came out!
For this post, I teamed up with ALDI where I went to get all of my summer baking needs. For years, I've wanted to make an olive oil cake but I always hesitated because most of them called for a healthy amount of olive oil and the cake just sounded sort of expensive to make. But at ALDI I was able to buy the freshest berries and really great-quality olive oil for really affordable prices.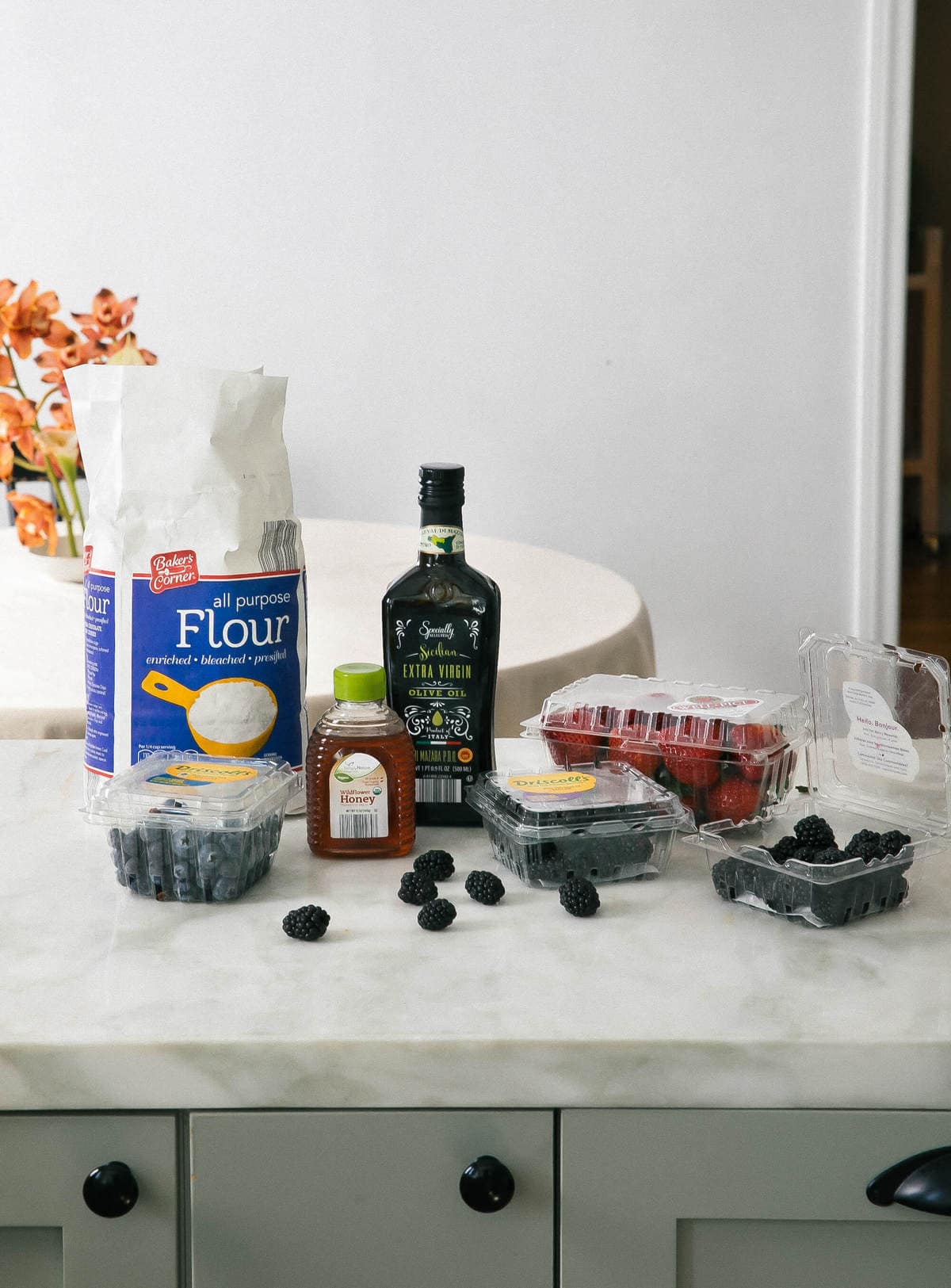 Every single item I purchased at ALDI made for a super delicious, tasty and affordable cake that is perfect for any bbq, summer-y get together or simple dinner.
And every single item is Instacart basket—isn't that cool?! You're only minutes from having the groceries delivered to your door; this olive oil cake is in your future.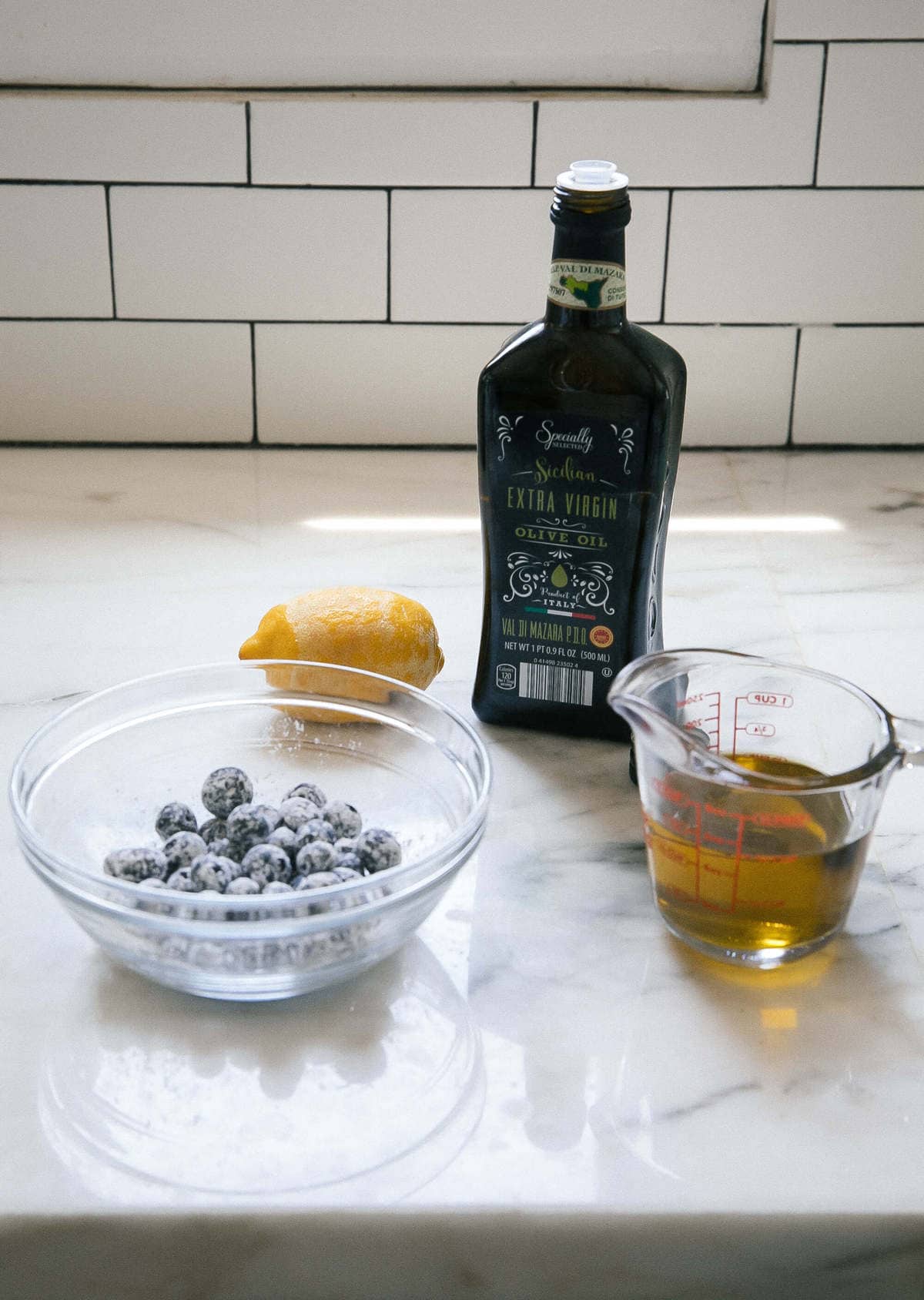 Let's get into the nitty-gritty of this cake! Olive oil cakes can be challenging because I really wanted you to be able to taste the olive oil in this cake. But I also didn't want it to be super dense or heavy.
This required leaning on the eggs and sugar to add a bit of lightness. The trick here is beating the eggs and sugar until they go from a sunny bright yellow color to pale and fluffy. This adds some additional air into the cake, which will assist the baking powder in making it light and bright.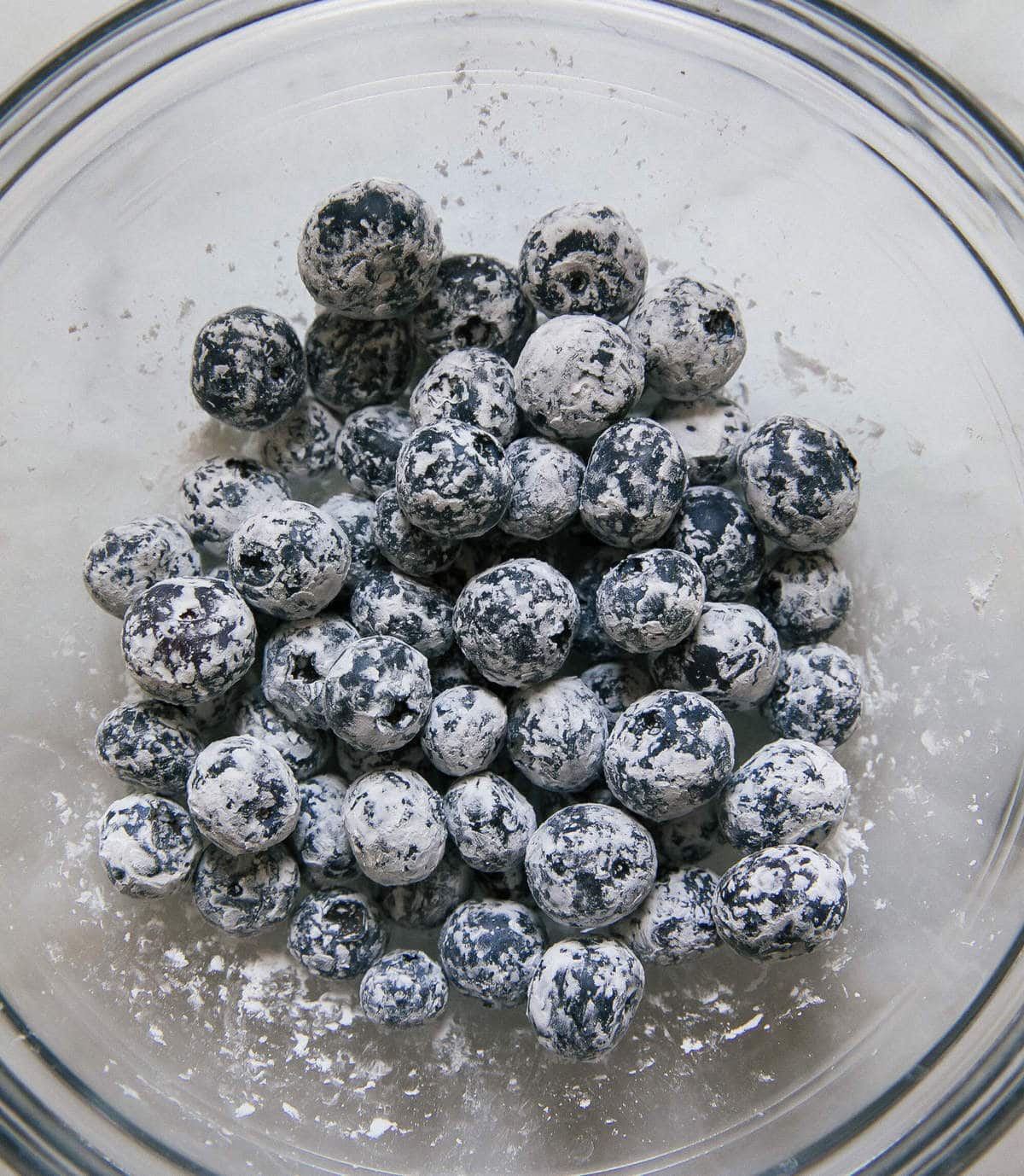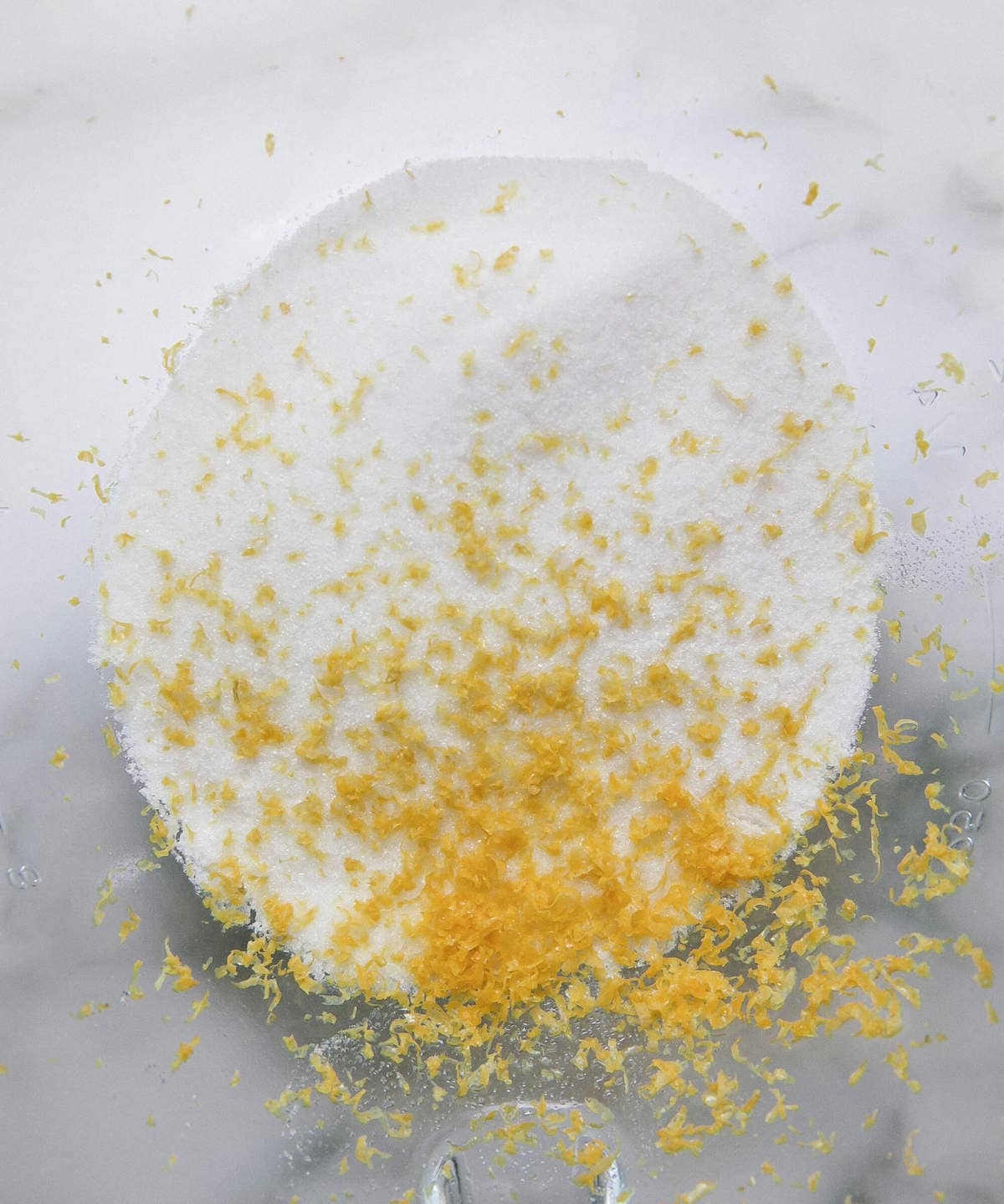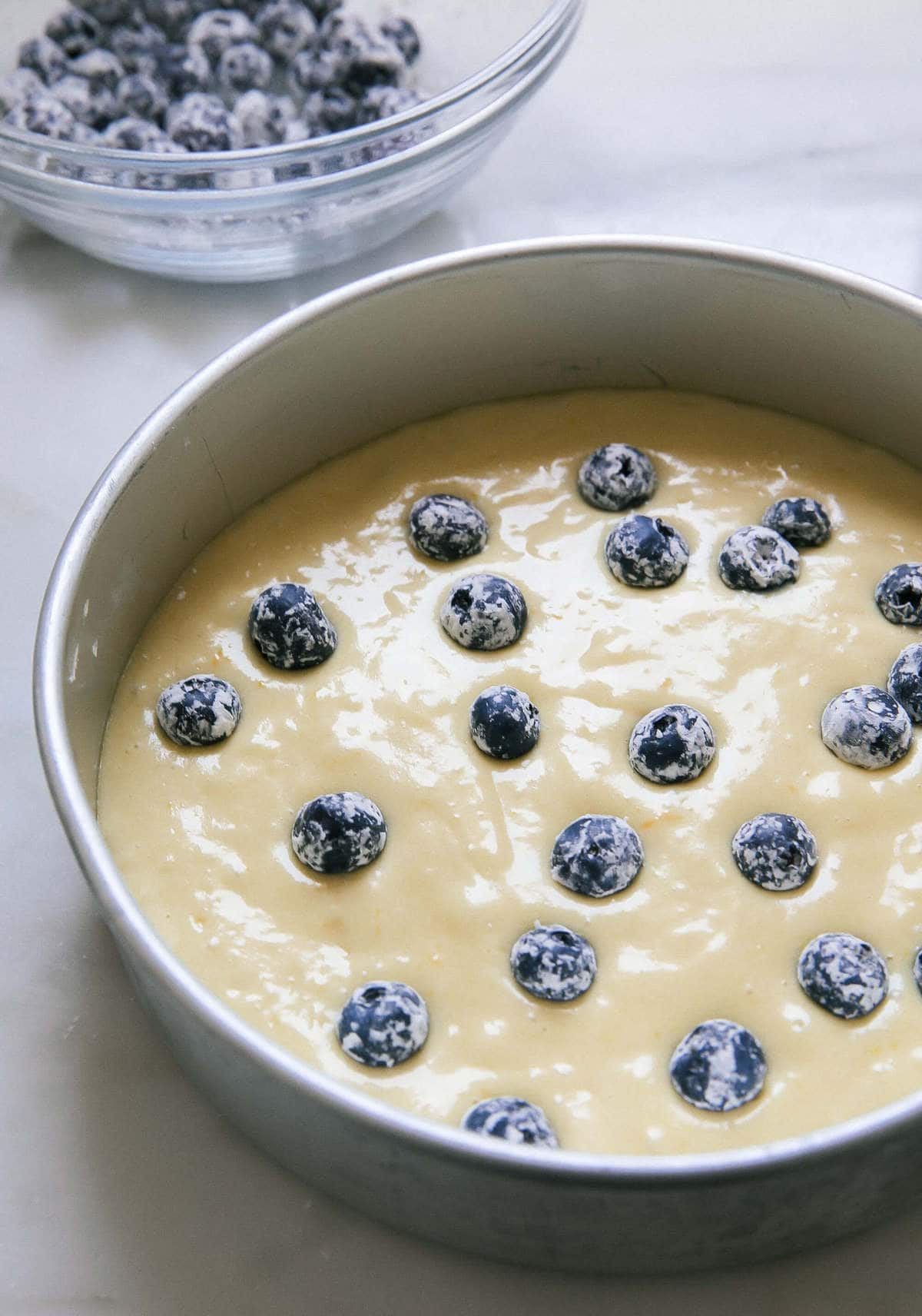 I only added blueberries to the batter; and since the batter is super thin, it is a requirement to toss the blueberries in a bit of corn starch (you could also use tapioca starch).
For serving this cake, I love to add a bit of whipped cream on top with some additional fresh berries that aren't in the cake: strawberries and blackberries. Strawberries and blackberries are a bit too wet to add to the cake but they're perfect on top!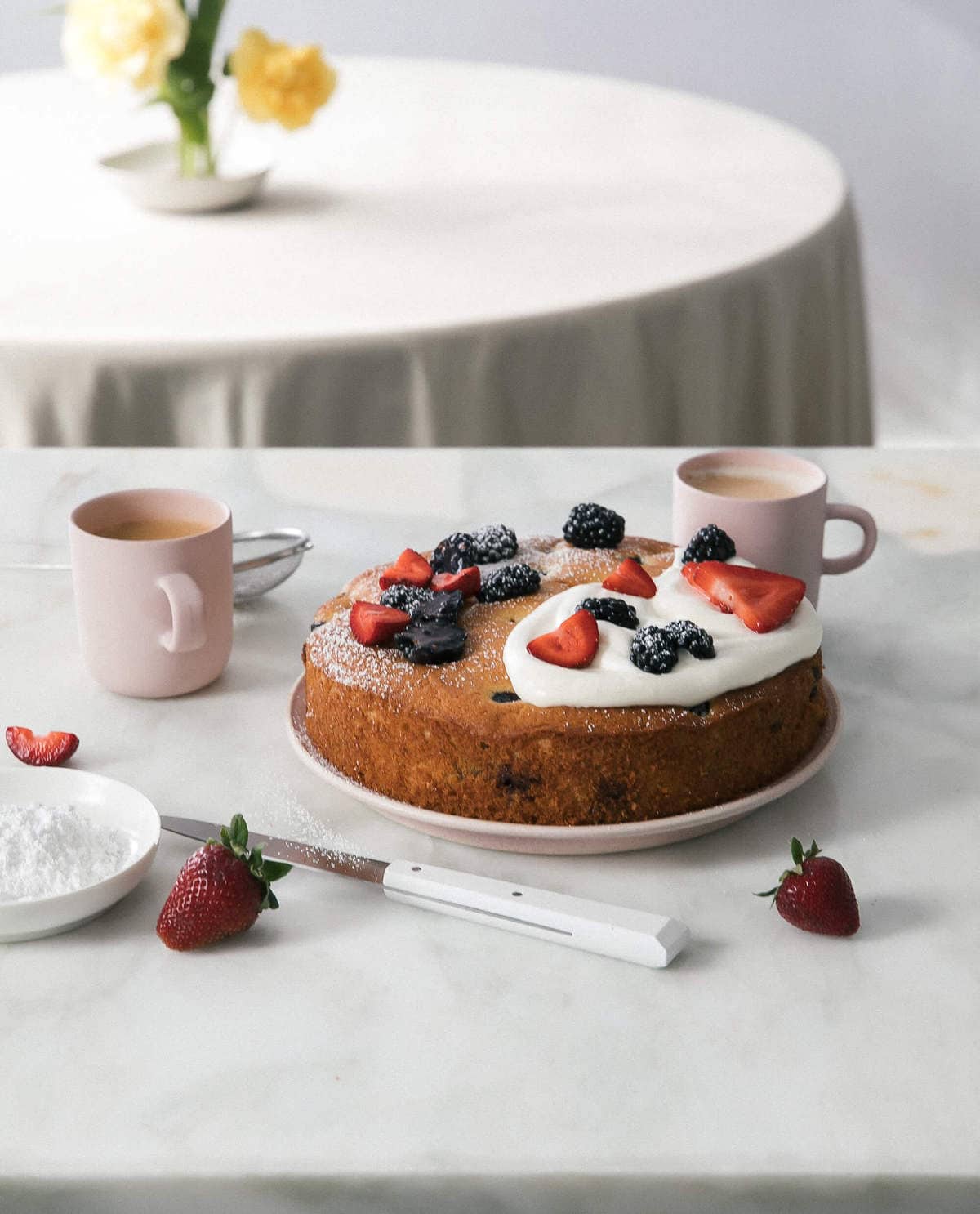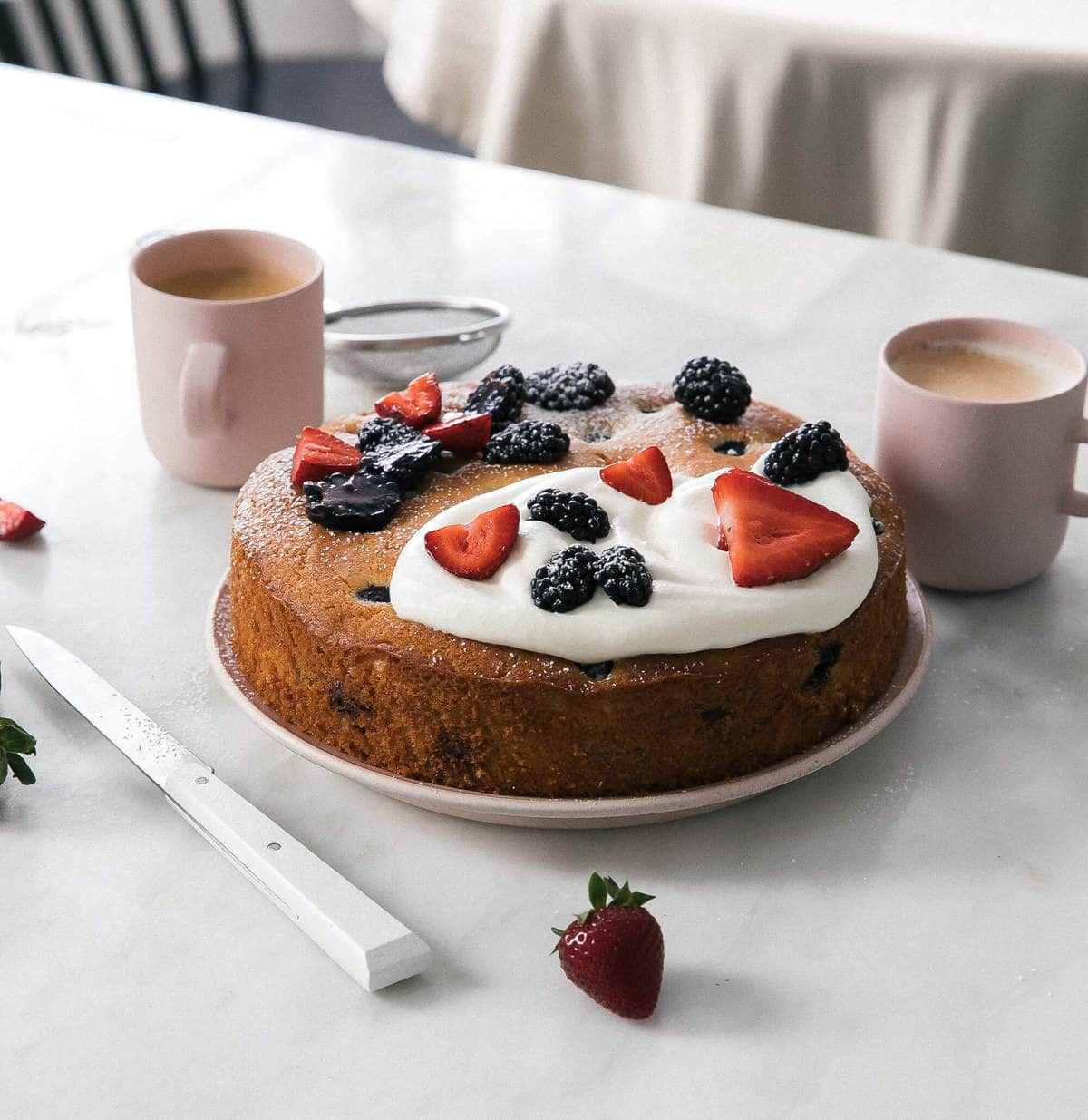 You can shop at ALDI on Instacart If you're a first timer Instacart shopper, use the code "ALDIACK" for $10 off your first three orders of $35 or more. Also, click here to have the entire list of ingredients for this recipe to be automatically added to your Instacart shopping bag. Just a note! Corn starch is not available at every ALDI so it's not included in the Instacart shopping bag! But it is listed below in the recipe 🙂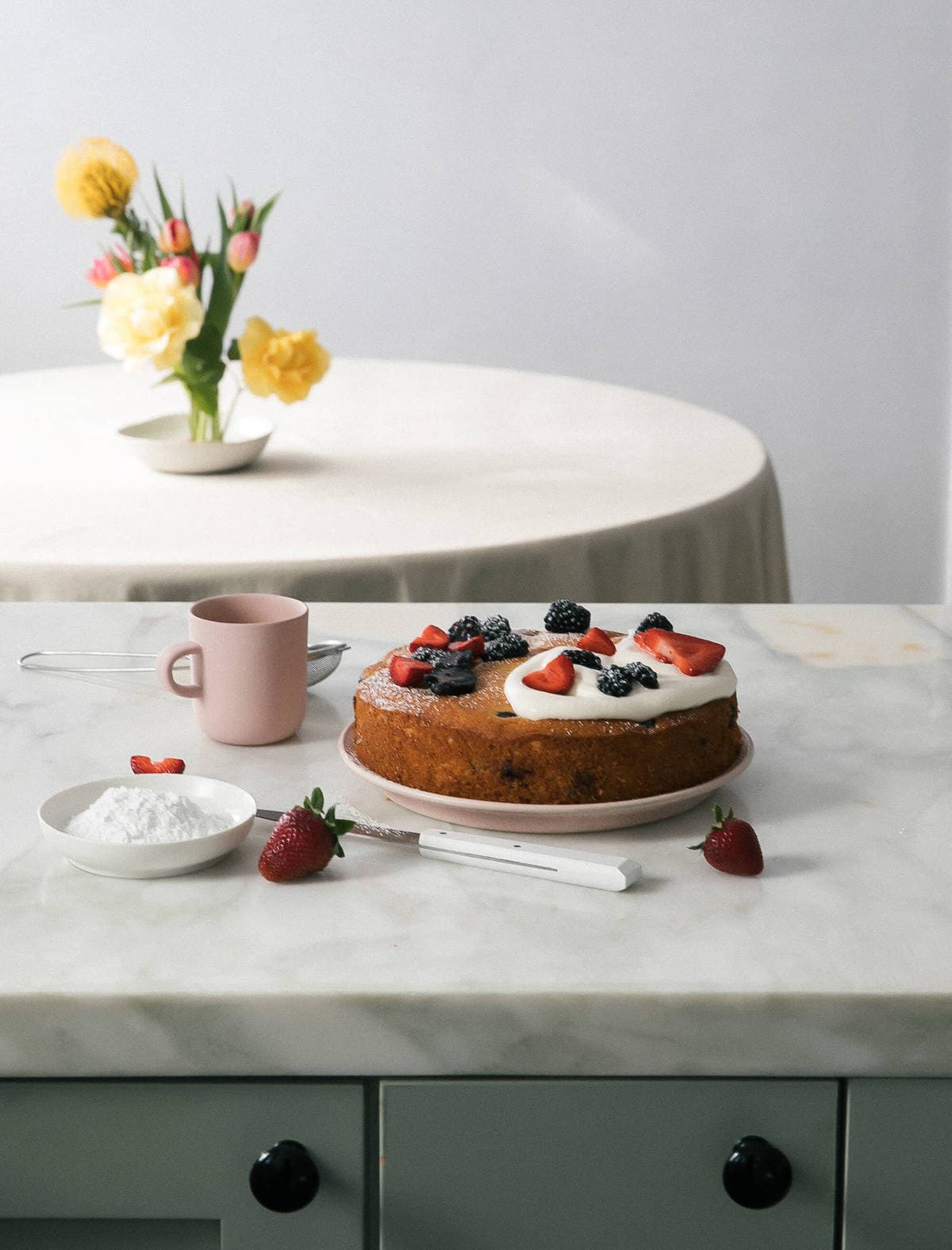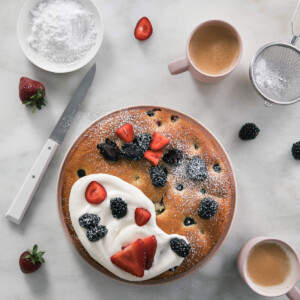 Fruity olive oil cake with blueberries. This easy olive oil can be whipped up in 15 minutes and baked in 30 minutes!
Ingredients
Olive Oil Berry Cake:
1

cup

blueberries

1

teaspoon

corn starch

1 1/2

cups

Baker's Corner All-Purpose Flour

1 1/2

teaspoons

baking powder

3/4

teaspoon

kosher salt

3

large

eggs

3/4

cups

white granulated sugar

1/2

teaspoons

lemon zest

,

from 1 lemon

3

tablespoons

Simply Nature Organic Wildflower Honey

3/4

cup

Specially Selected Extra Virgin Olive Oil + 1 teaspoon (for greasing the cake pan), divided

1/2

cup

whole milk 
For Serving:
1/2

cup

heavy cream

1

tablespoon

powdered sugar

1/2

cup

strawberries

,

sliced

1/2

cup

blackberries

,

sliced
Directions
To Make the Berry Olive Oil Cake:
Preheat oven to 400 degrees F. Rub about a teaspoon of olive oil in a 8-inch or 9-inch cake pan. Line the bottom with a round or parchment and set aside. In a small bowl, toss together the blueberries and corn starch; set aside.

In a medium bowl, whisk together the flour, baking powder and salt. In the bowl of a stand-up mixer with the paddle attachment, (alternatively you could use a medium bowl and an electric hand mixer), add the eggs, sugar and lemon zest. Beat for about 5 minutes, until light, fluffy, and pale yellow.

Pour in the olive oil, honey and mix until combined. Alternating between the milk and dry ingredient mixture, add to the egg mixture until combined.

Add about 1/2 cup of batter to the bottom of the pan (you can eyeball this measurement), and then place a handful of blueberries to the top of the batter. Add the remaining batter and then the rest of the blueberries.

Transfer to the oven and bake for 15 minutes. At the 15-minute mark, turn the oven temperature down to 350 degrees F and bake for a remaining 15 to 20 minutes, until a skewer inserted into the center comes out clean.

Allow to cool in the pan for 5 to 10 minutes, before inverting onto a cooling rack and allowing to cool to room temperature.
To Serve:
When you're ready to serve the cake, add the heavy cream and powdered sugar to the bowl of a stand-up mixer with the whisk attachment. Alternatively, you could use a medium bowl with an electric hand mixer. Whip until light and fluffy, about 2 minutes.

Add a few dollops of whipped cream to the top of the cake. Place a few berries on top and dust the entire thing with powdered sugar.
Nutrition Facts
Olive Oil Berry Cake
Amount Per Serving (8 g)
Calories 280
Calories from Fat 90
% Daily Value*
Fat 10g15%
Cholesterol 50mg17%
Sodium 10mg0%
Potassium 200mg6%
Carbohydrates 34g11%
Protein 5g10%
* Percent Daily Values are based on a 2000 calorie diet.
(This post is sponsored by ALDI. Thanks for supporting the sponsors that keep A Cozy Kitchen cozy.)