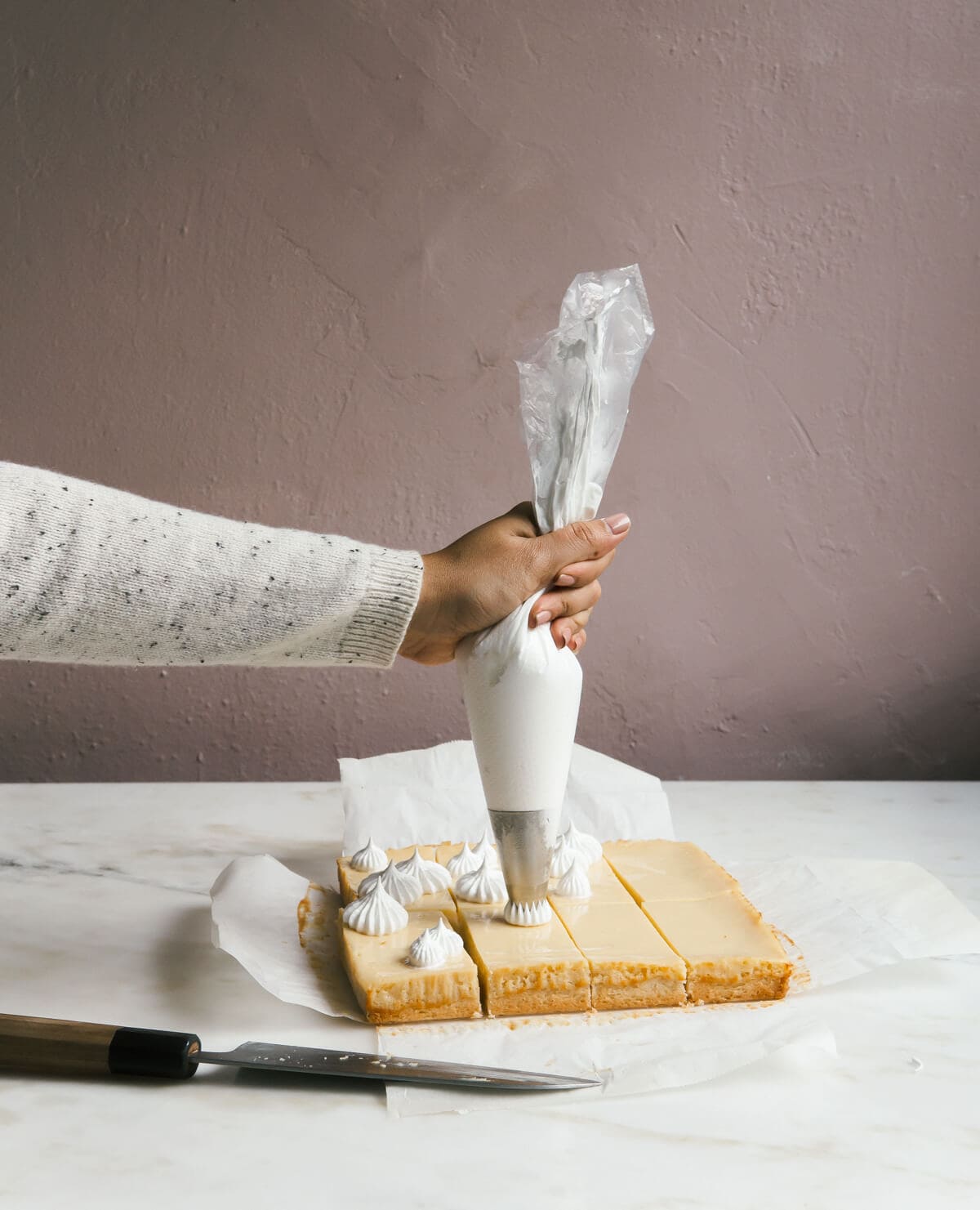 Holiday season, what is up?!?!
If I'm keeping it super real, I've secretly been tired of pumpkin, autumn leaves and anything Thanksgiving related for like a month haha. I think that's the peril of my job: I celebrate the actual holiday way before it even arrives. I'm so glad to be freed into the land of Santa, red and snowflakes. Let's do this!
Most years I'm not invited to THAT many holiday parties; I'm not throwing myself a pity party because I honestly love nothing more than to stay home with Amelia and watch movies, but this year I'm already on the books for four! I feel incredibly popular and special. A special thank you to my friends!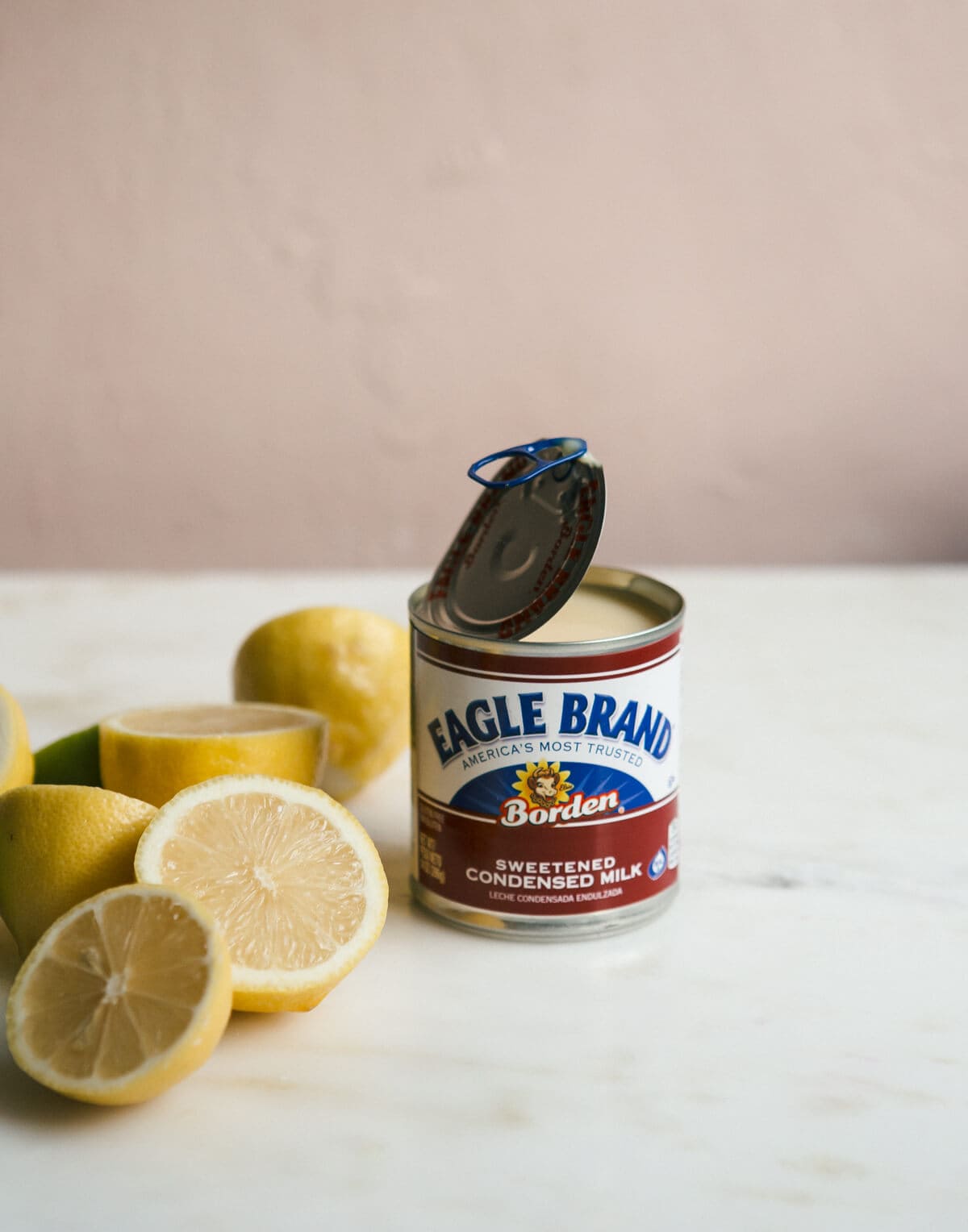 I've been jotting down ideas for items that we can bake and bring to our friends. Here is what I'd like from them:
1. Make ahead.
2. Easily transportable.
3. Drama-free baking.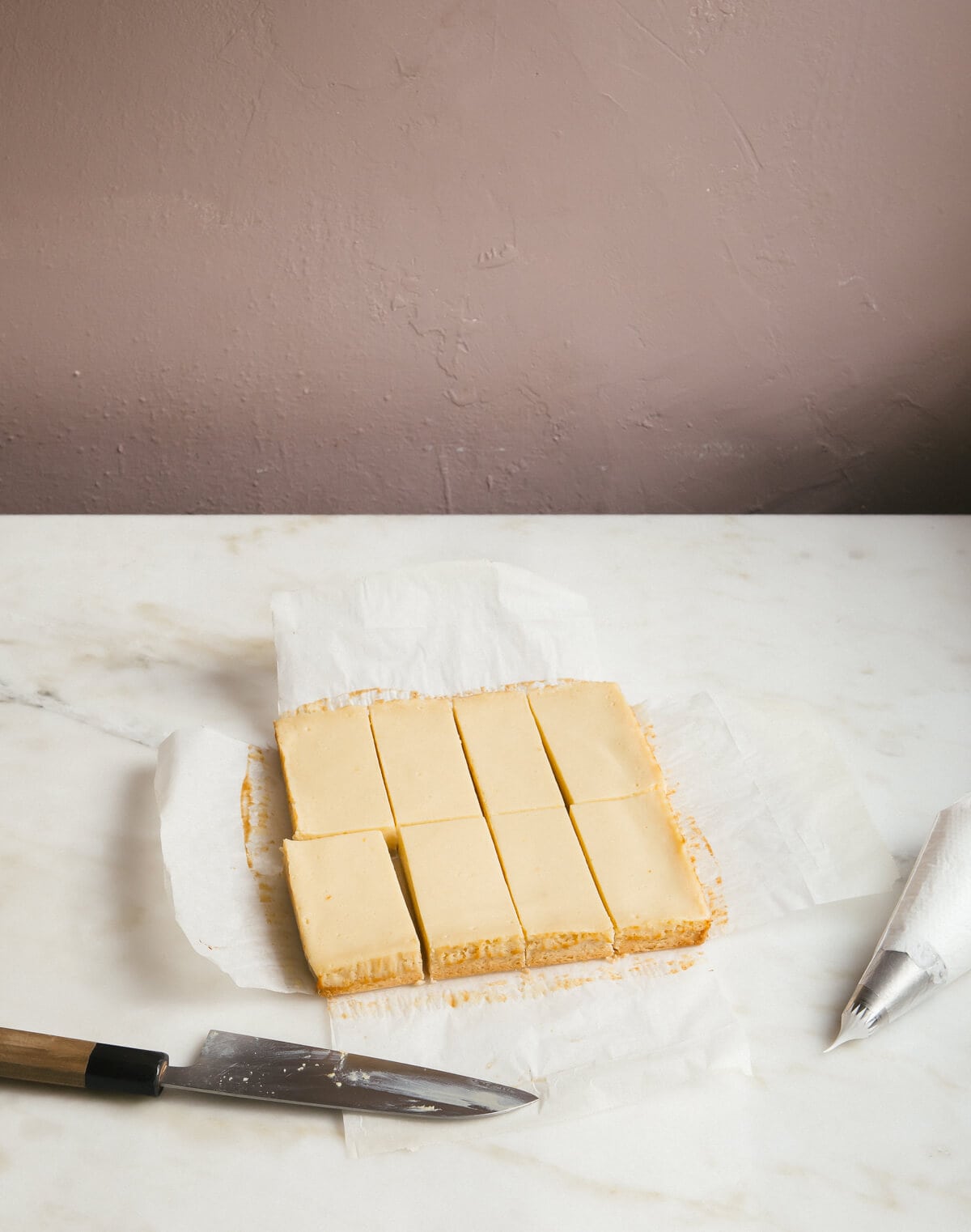 For this post, I teamed up with UnCookie Exchange, a celebration of unfussy recipes and get-togethers. I'm for all of that!
These Pie de Limón Cookie Bars are super easy to throw together. You essentially make a cookie crust and bake it for about 10 minutes and while it's baking, you make the filling. Everything in a bowl and mixed up—that's it. Not too many ingredients either.
This dessert uses no sugar in the actual filling—just sweetened condensed milk!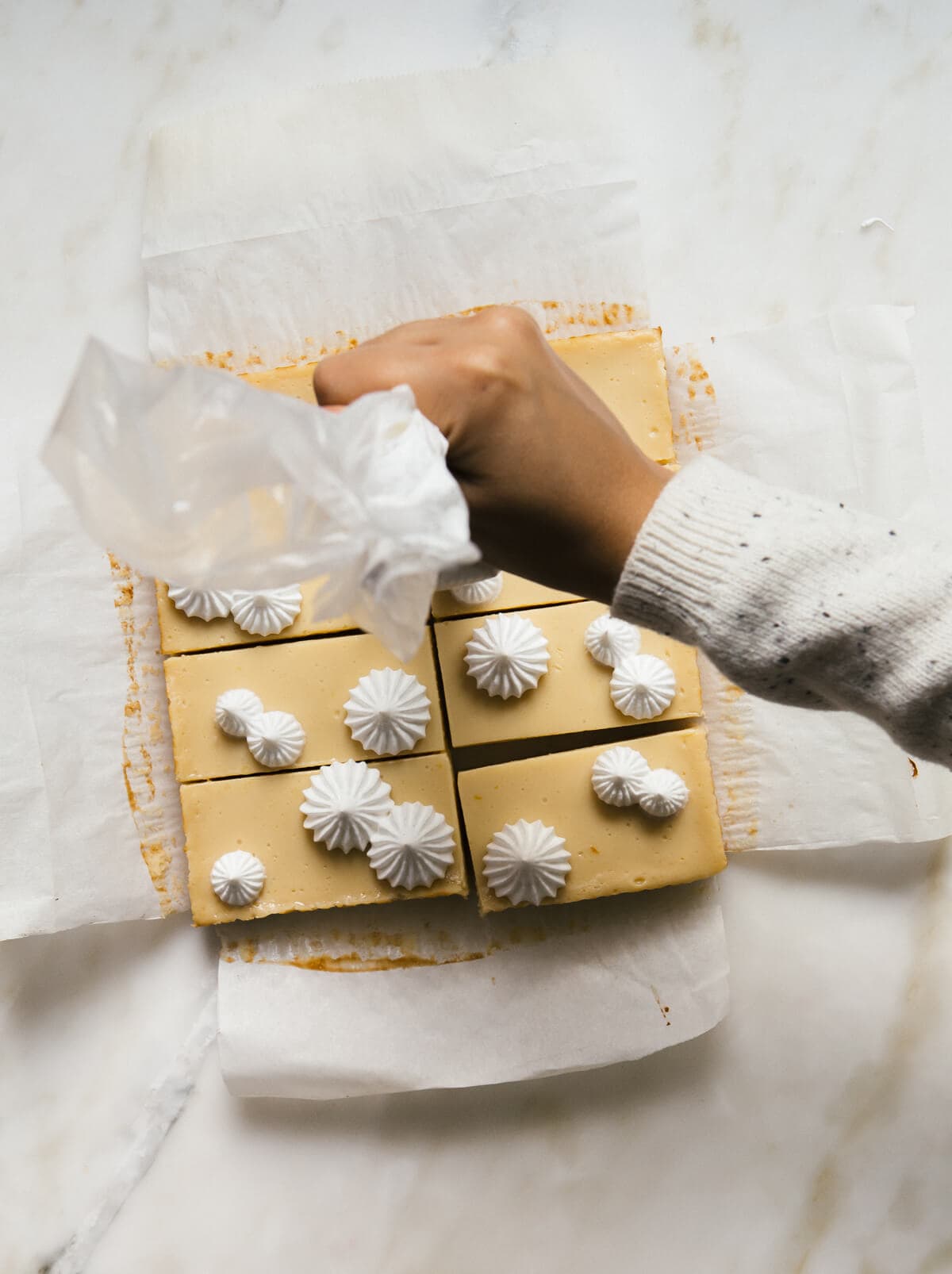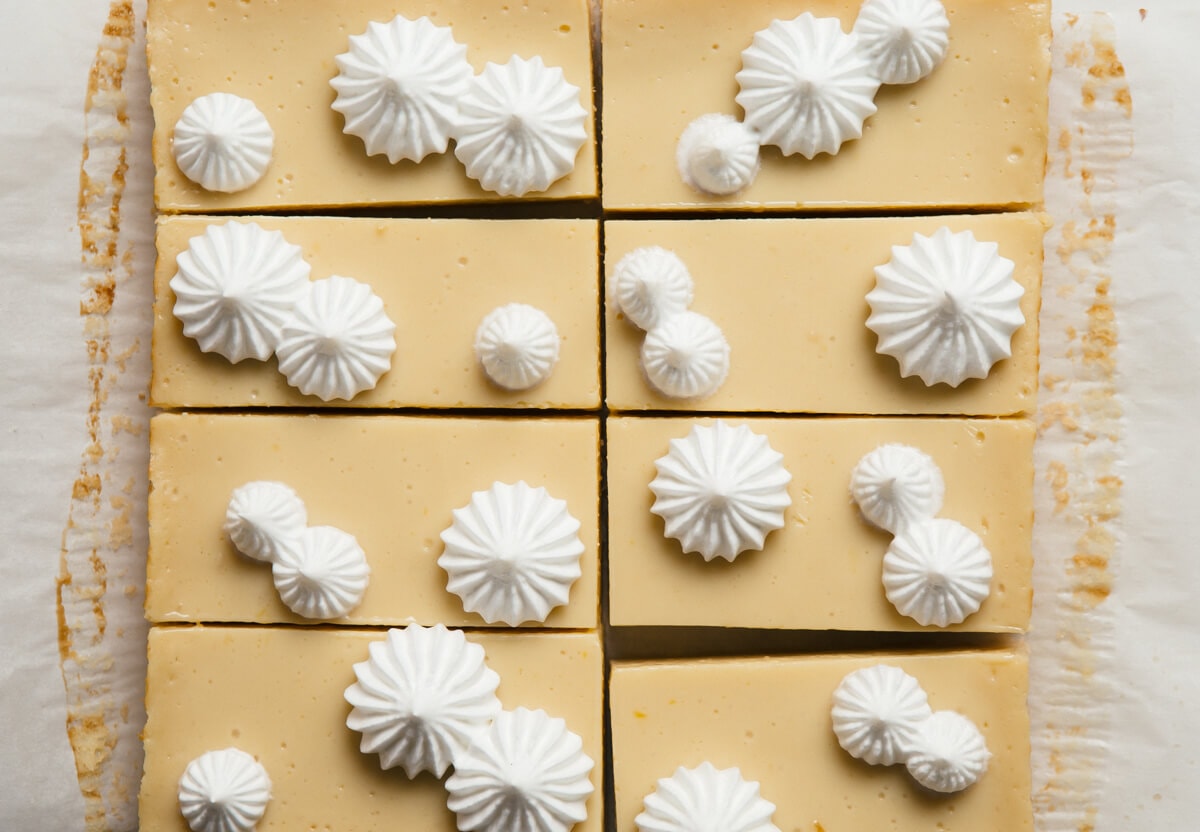 Sweetened condensed milk is milk which has water removed and replaced with sugar. Basically it's milk and sugar.
This is inspired by my favorite Peruvian dessert: Pie de Limón. It is all the things I love—sweet, slightly salty and tart. It's a good mix of flavors all in one.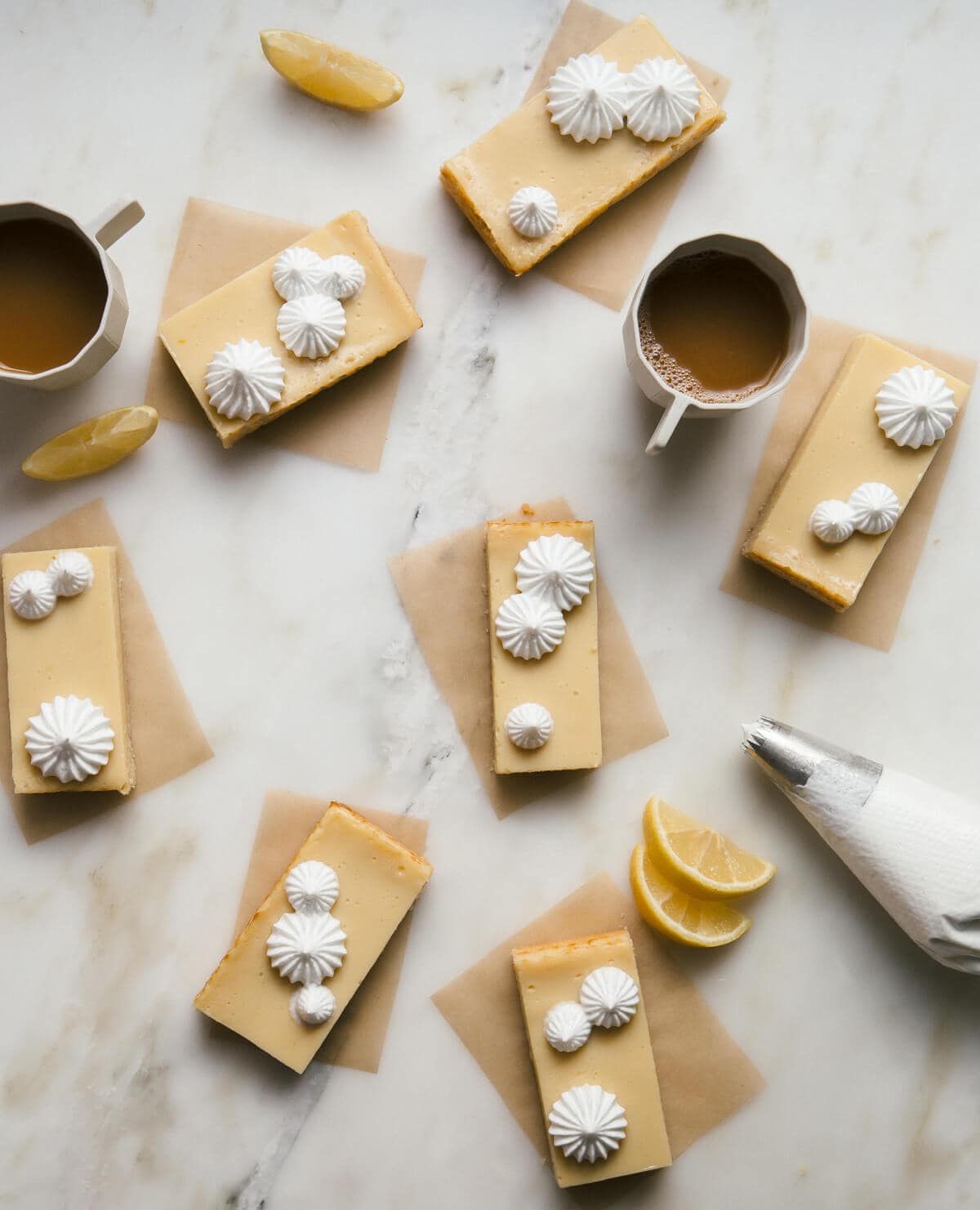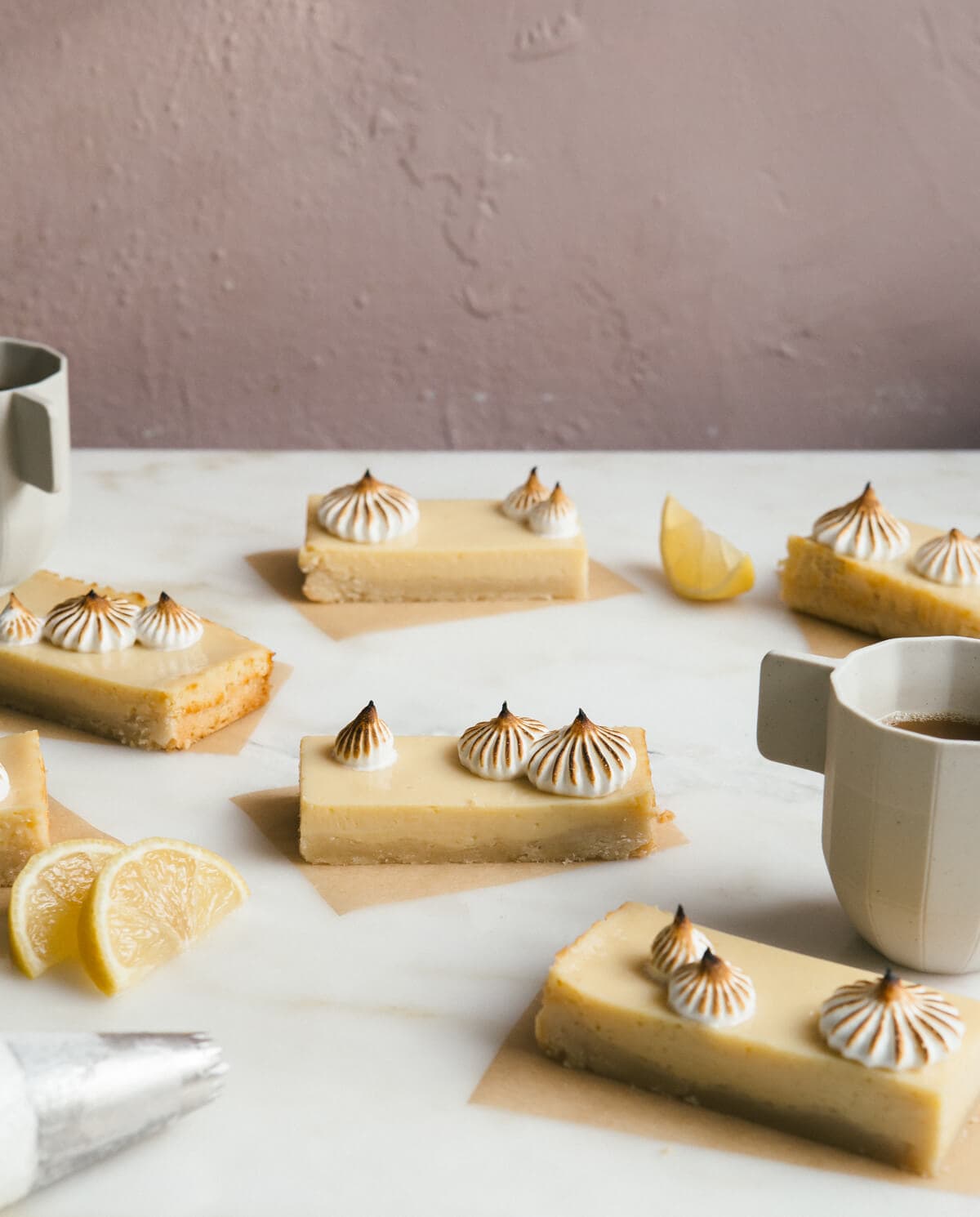 The meringue topping is completely optional. I like to add it because I think it adds a nice touch but they honestly taste delicious with or without it.
What is on your to-bake list this holiday season? Mine is a mile long, I'm hoping I get to it all!
Happy baking,
Adrianna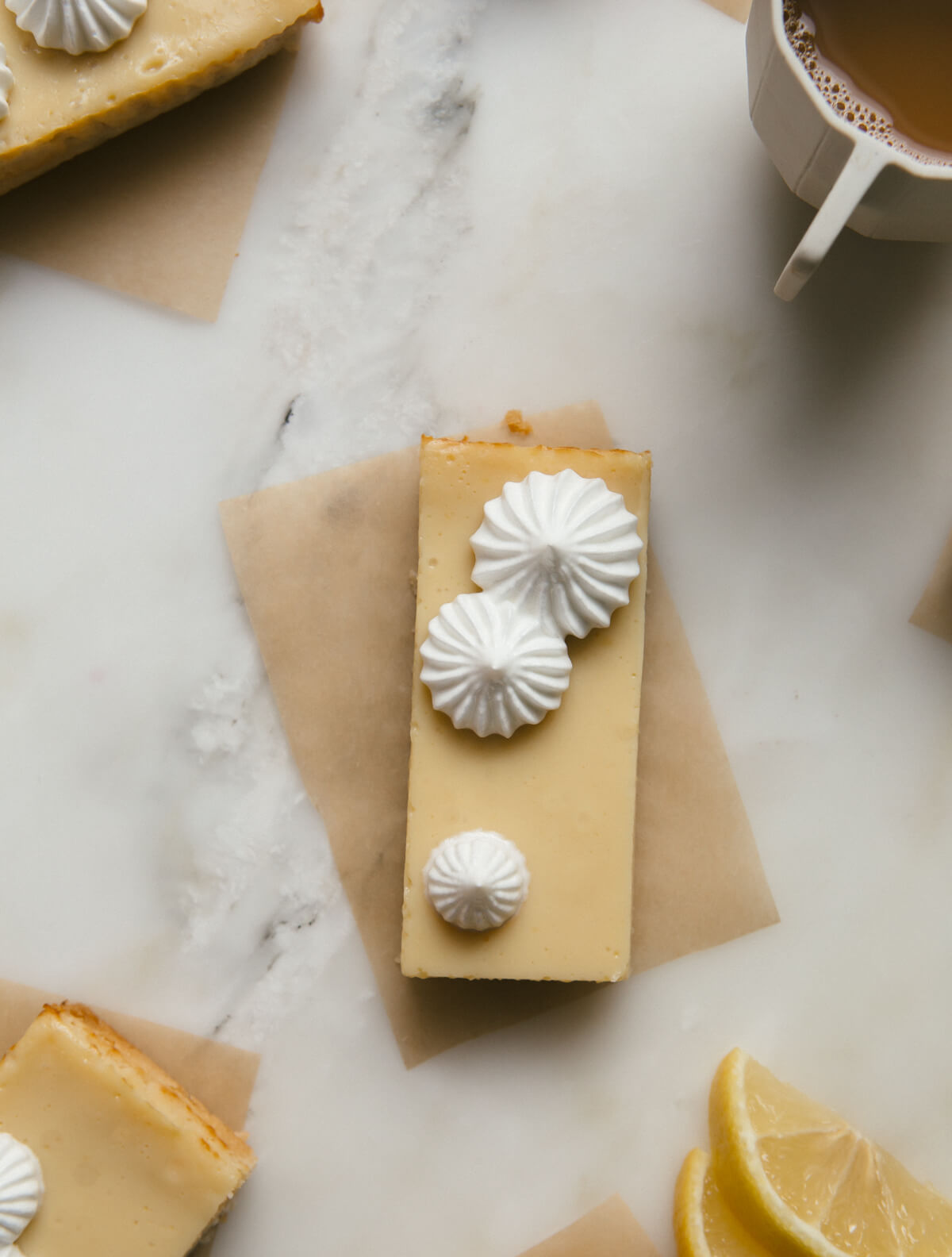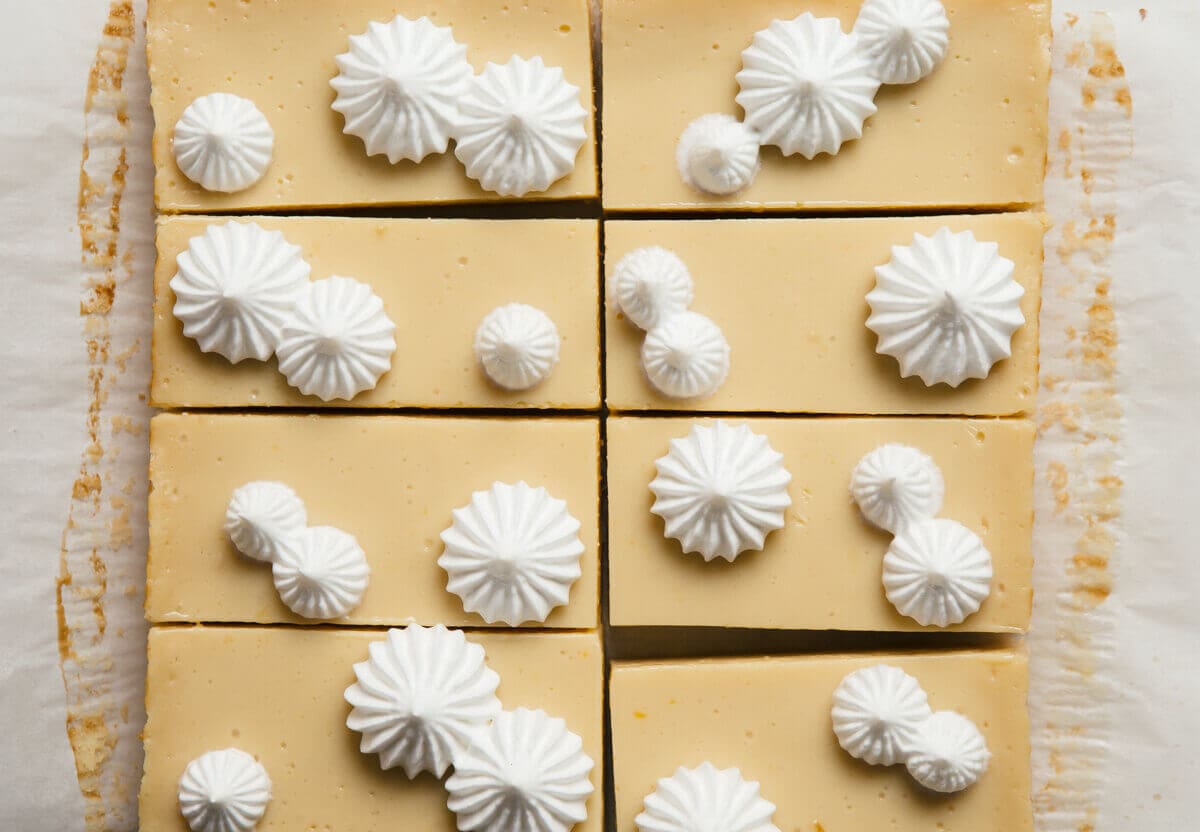 Pie de Limón Cookie Bars
Print
Serving Size:
8
cookie bars (also this kinda depends on how you cut them, too)
Ingredients
Cookie Crust: 
2/3

cup

unsalted butter

,

at room temperature 

1/4

cup

white granulated sugar

1 1/4

cups

all-purpose flour

Pinch

of salt
Limón Filling: 
4

large eggs

,

separated (we'll be using the egg yolks and egg whites so be sure to save them both) 

2

tablespoons

all-purpose flour

Juice from 2 lemons

Juice from 1 lime

,

combination of citrus juice should equal 1/2 cup 

1

14-ounce can of Eagle Brand Sweetened Condensed Milk

1/4

teaspoon

salt
Meringue Topping
1

large egg white

1/4

cup

white granulated sugar

Pinch

of salt
Directions
To make the cookie crust:
Preheat oven to 350 degrees F. Line a 8-inch square baking dish with parchment on both sides. This pie is kinda sticky so I really think parchment is the way to go. 

In the bowl of a stand-up mixer, with the paddle attachment (OR a medium bowl and an electric hand mixer), combine the butter and sugar. Beat until smooth and fluffy, about 1 minute. Add the flour and and salt; mix until just combined. It will be crumbly. 

Transfer to the prepared baking dish and press into the bottom until it's an even layer. Place the baking dish in the oven to bake for about 12 minutes. 
To make the limón filling:
In the bowl of a stand-up mixer, with the paddle attachment (OR in a clean medium bowl and an electric hand mixer), add the egg yolks, flour, lemon juice, lime juice, sweetened condensed milk and salt. Beat until smooth. 

Pour the limón filling into the baking dish on top of the par-baked crust. Transfer to the oven to bake for an additional 15 minutes, until the top is just a little bit jiggly. Remove from the oven and allow to cool for 1 hour. Transfer to the fridge to chill for at least 2 hours before serving. 
To make the meringue topping: 
To the bowl of a stand-up mixer, with the whisk attachment (OR in a clean small bowl and an electric hand mixer), add the egg white. Beat until foamy, about 2 minutes. Add the sugar and salt; and beat until stiff peaks form, about 4 minutes. Transfer to a piping tip with the desired tip (I used a star tip).

Right before serving, slice up the cookie bars. Feel free to cut them up however you like. I got about 8 out of mine, but definitely get more if you like.

Pipe little stars/blobs of meringue onto top. If you like, you can use a torch to brown the meringue. 

(This post is sponsored by Eagle Brand Sweetened Condensed Milk. Thanks for supporting the sponsors that keep A Cozy Kitchen cozy.)