Disclosure: This post may contain affiliate links, which means I may earn a commission if you click on the link and make a purchase.
This collection of 10 Halloween Recipes to make is full of cozy dinners, spooky and fun desserts and appetizers. Halloween is one of my favorite holidays and I love to plan my meals to celebrate!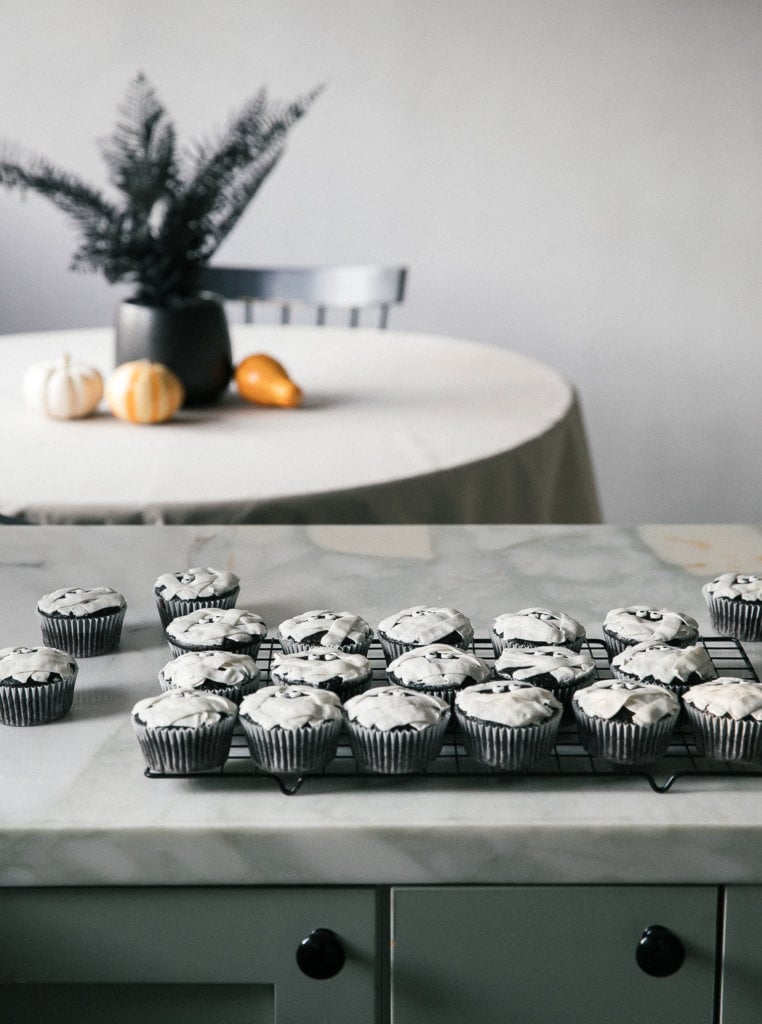 Brown Butter Sheet Cake with Maple Frosting – This mini sheet cake has been a hit the last few weeks. It's super easy to throw together and the cookie bats are a cute Halloween decoration that's easy to do!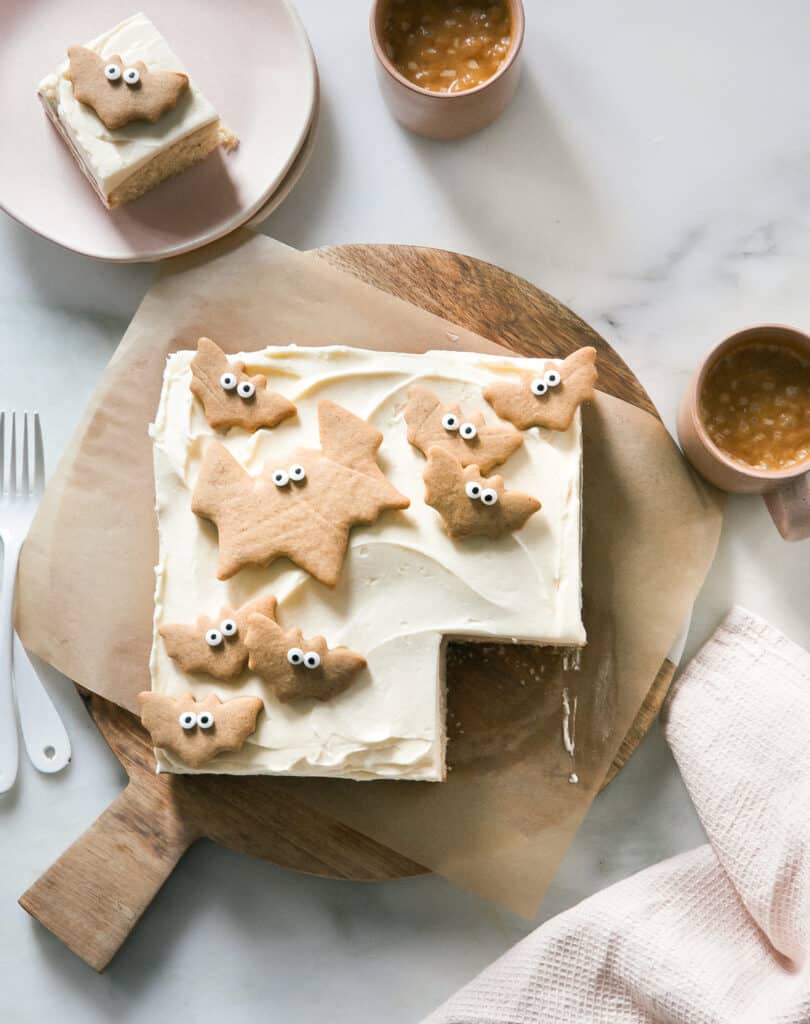 2. Cornbread Chicken and Dumplings – While I love making Halloween desserts, we also need to eat a cozy dish that's delicious. This is one of my all-time favorites.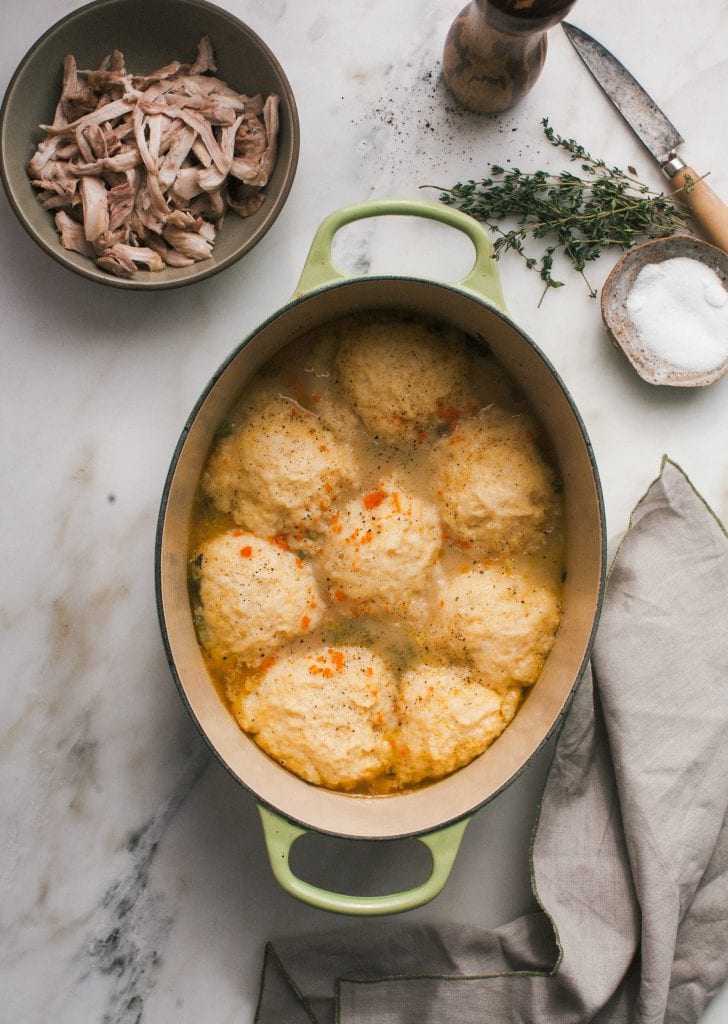 3. Easy Apple Cobbler – While this dessert isn't an edible bloody finger or anything, it's still super delicious and screams fall!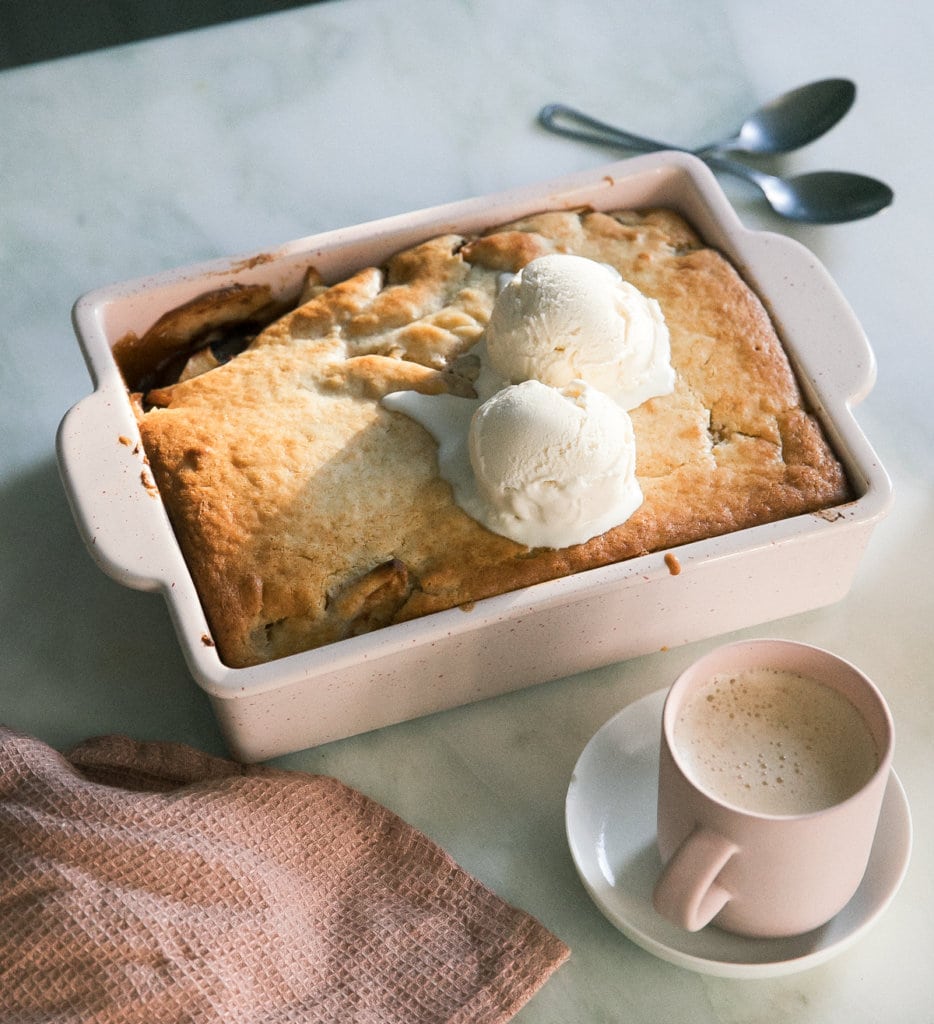 4. Mummy Dark Chocolate Cupcakes – Black cocoa powder gives these cupcakes a super rich and deep chocolate flavor. They are super delicious. The mummy effect on top is cute and easy to do!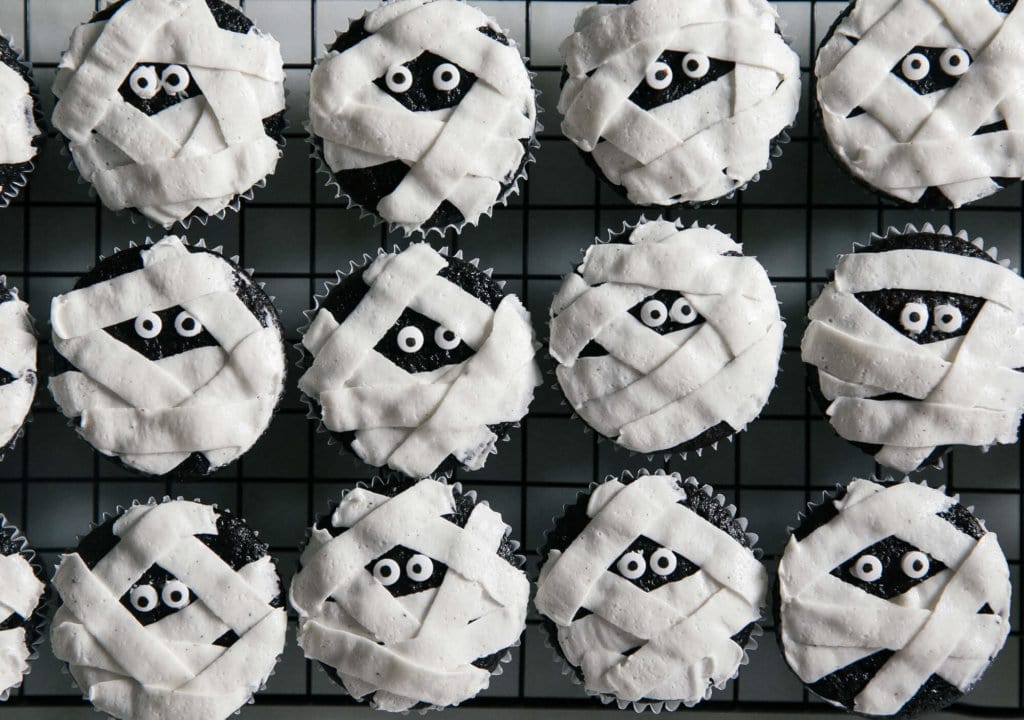 5. Spooky Mummy Pumpkin Pop Tarts – Can you tell that I love edible eyeballs? Lol. It's about a spooky and Halloween-y as I get. These poptarts are so delicious. They're soft, flakey and filled with sweet pumpkin.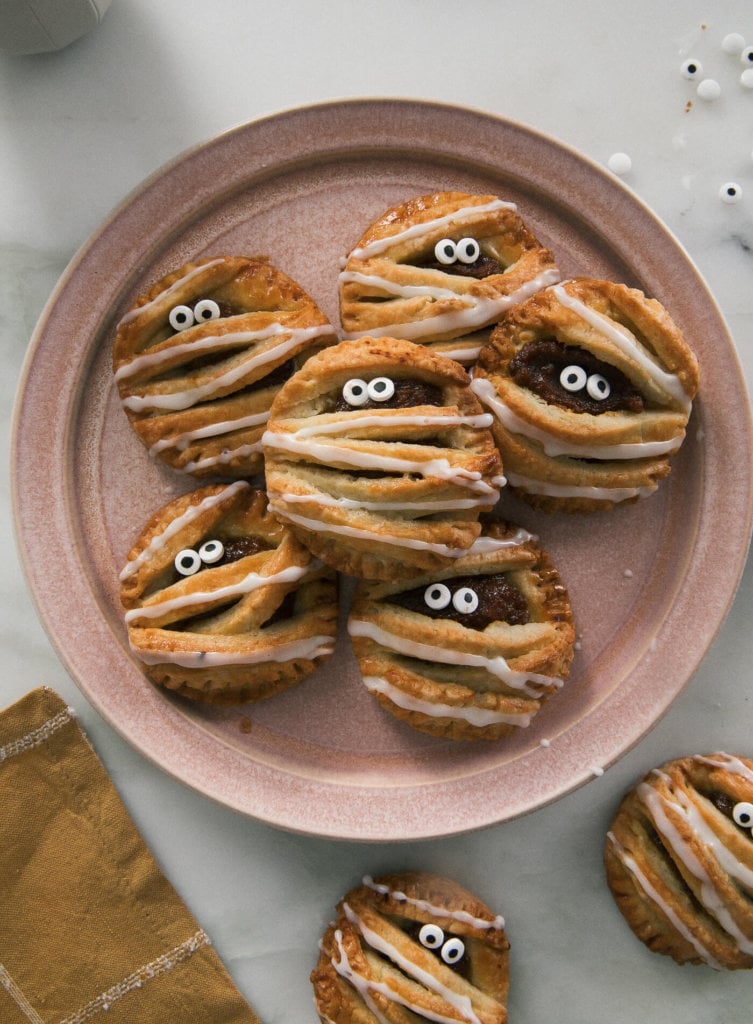 6. Detroit Style Pizza – This pizza has been made SO many times since I've posted it. I get it. It's simple, easy to throw together, the dough is mixed and has all of its rises in the pan. The pepperoni cups are the BEST. But truly the variations are unlimited.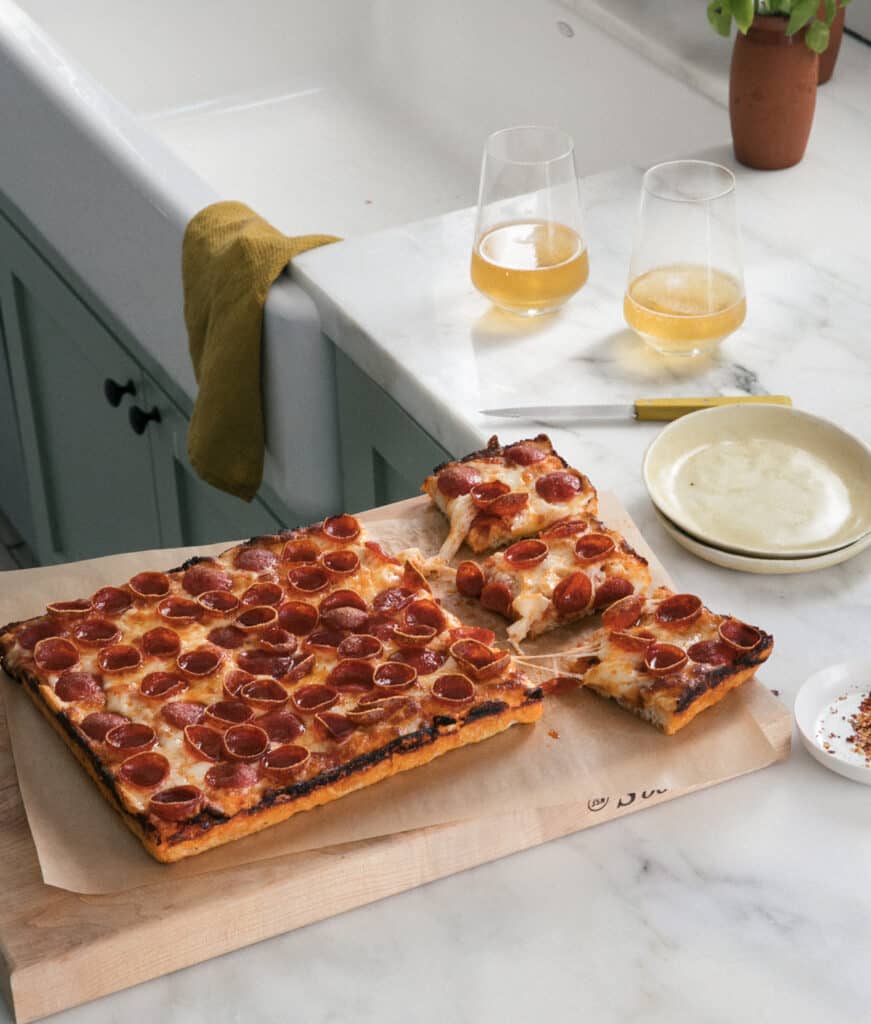 7. Black Sesame Thumbprint Cookies with Lemon Curd – These are my favorite color combo ever: black and yellow. The lemon curd is so simple and delicious. The thumbprint cookie is crumbly and super savory.
8. Bourbon Caramel Apples with Smoked Sea Salt – Apples are dipped in caramel bourbon and topped with smoked sea salt. I mean…it's delicious, a bit boozy and super festive!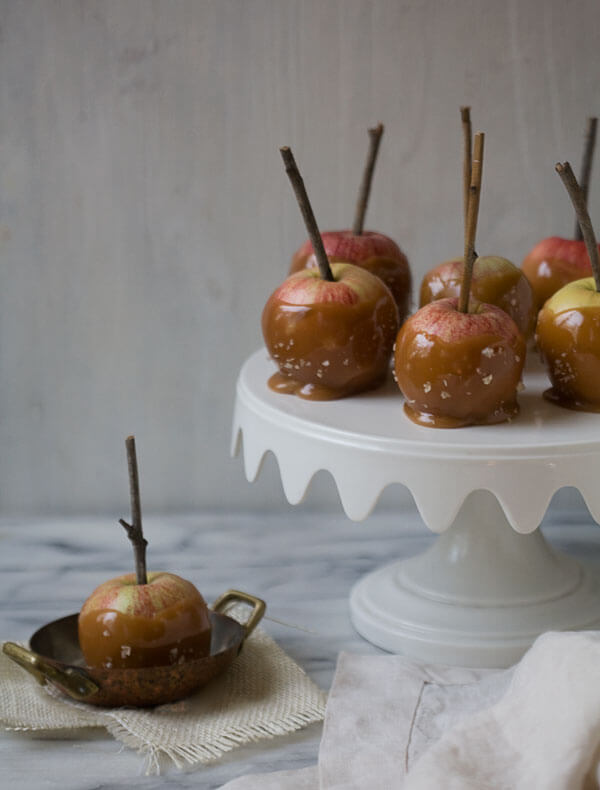 9. Best Pumpkin Chili – This chili is hearty, delicious and I love it when served with cornbread. You can make it on the stove or in the Instant Pot. I like it becomes it's full of warm spices and is the perfect dish for leftovers.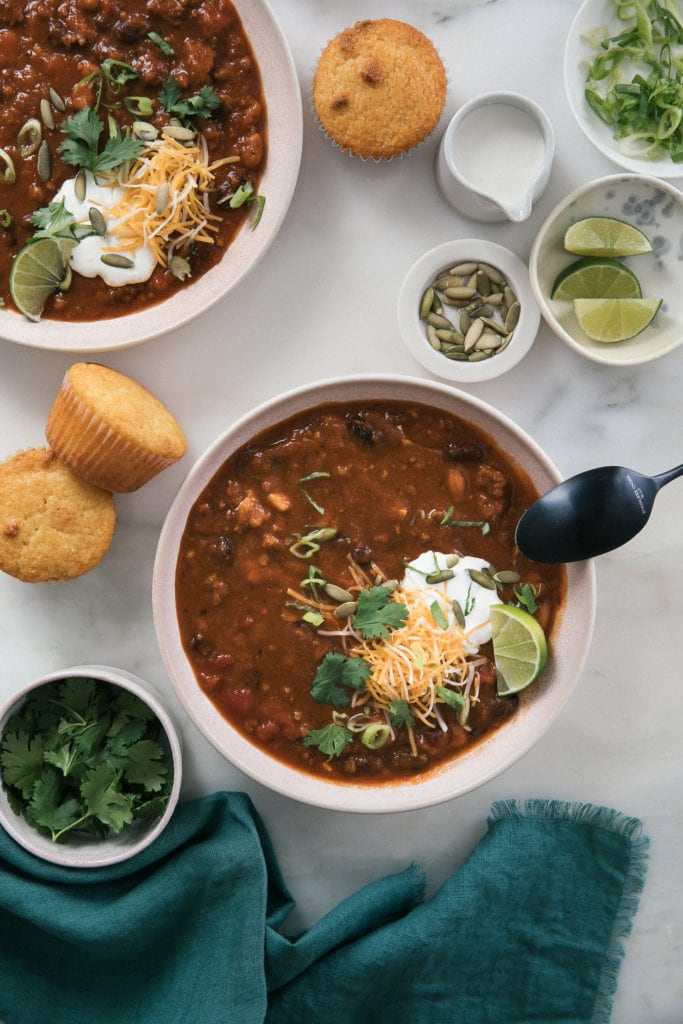 10. Cozy Beef Stew – Braised beef cubes that are cooked in wine, beef broth, served over mashed potatoes. I love this cozy beef stew on a chilly night when I want something to warm me up!
If you make any of these recipes from 10 Halloween Recipes to make, let me know on Instagram!