10 Cookie Recipes to Make and Freeze. Let's go! I love making cookies. LOVE. But a lot of times the batches make too much for me. And, well, since we're social distancing and not hanging around many people, I figured it's the perfect time to highlight cookie recipes that can be frozen and baked later.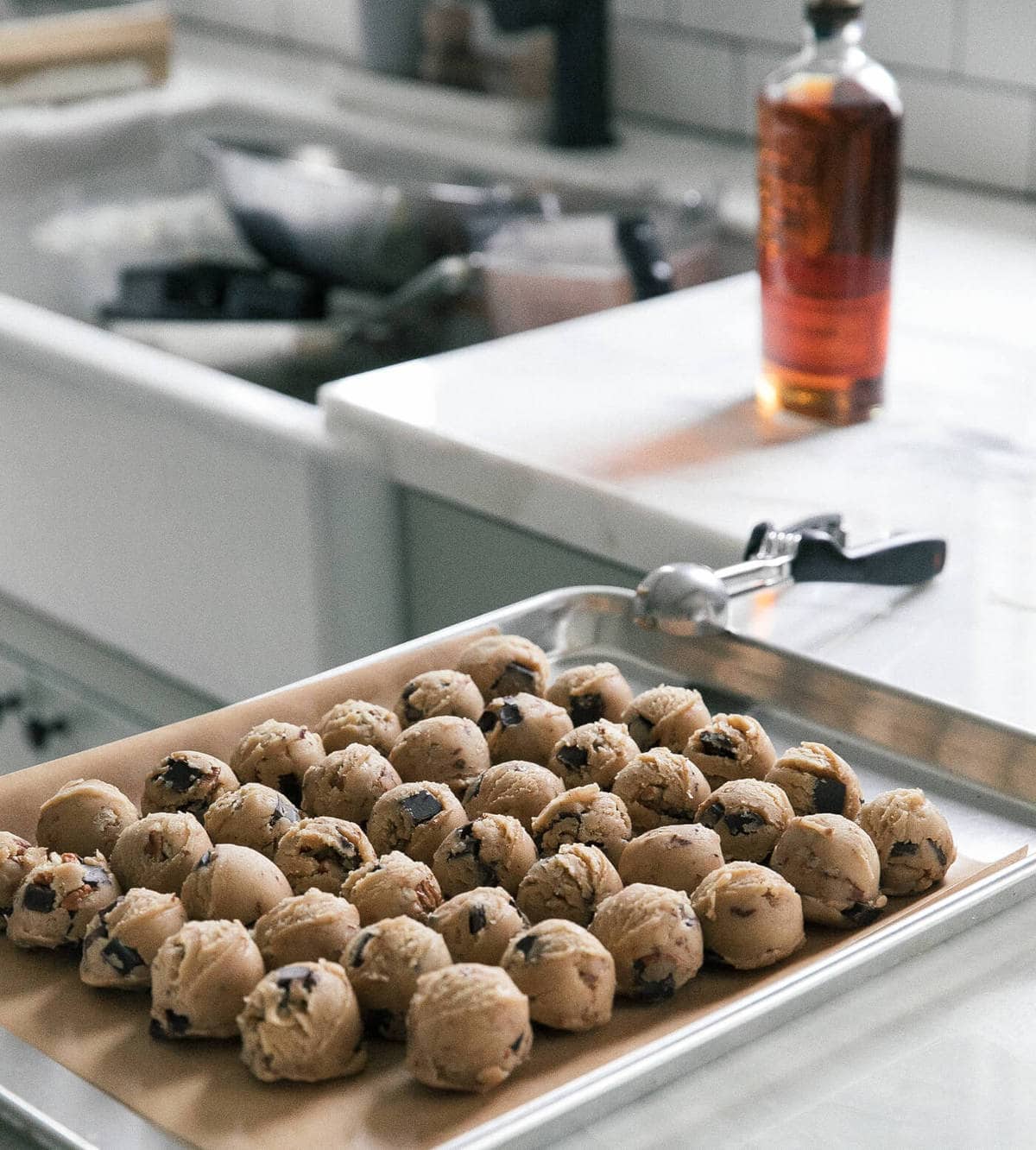 I typically (quarantine or not), like to make a batch of cookies and freeze half of the cookie dough. The best perk of all of this is you can take out the balls of cookie dough from the freeze as needed (one or two or three cookies), bake them and eat freshly baked cookies day after day. LOVELY.
How to Freeze Cookie Dough
Here is an entire blog post on How to Freeze Cookie Dough. And here are cookies that are perfect for doing freezing and baking later.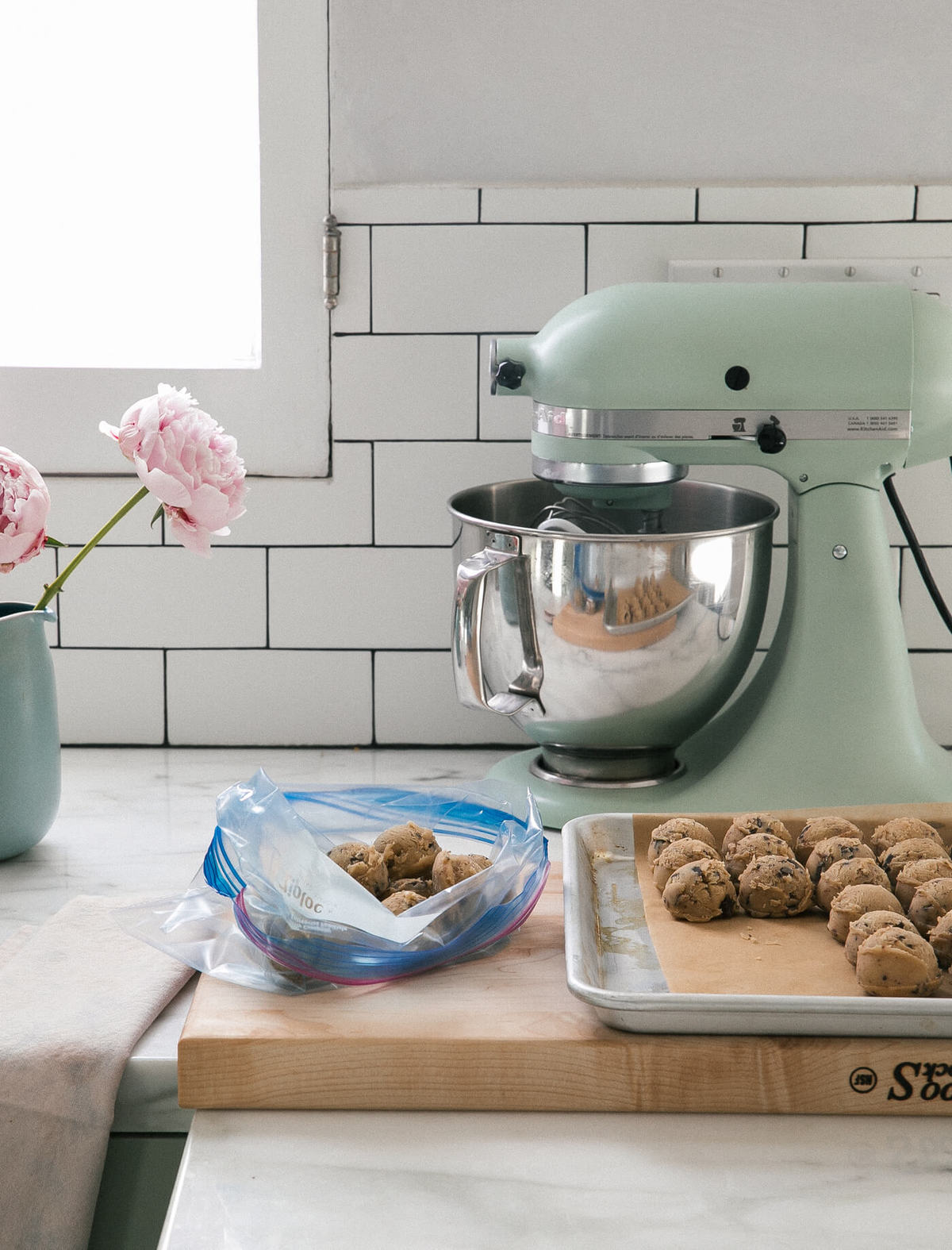 10 Cookie Recipes to Make and Freeze
Espresso Chocolate Chip Cookies – Coffee flavor meets chocolate = match made in heaven. If you don't have espresso, use coffee grounds.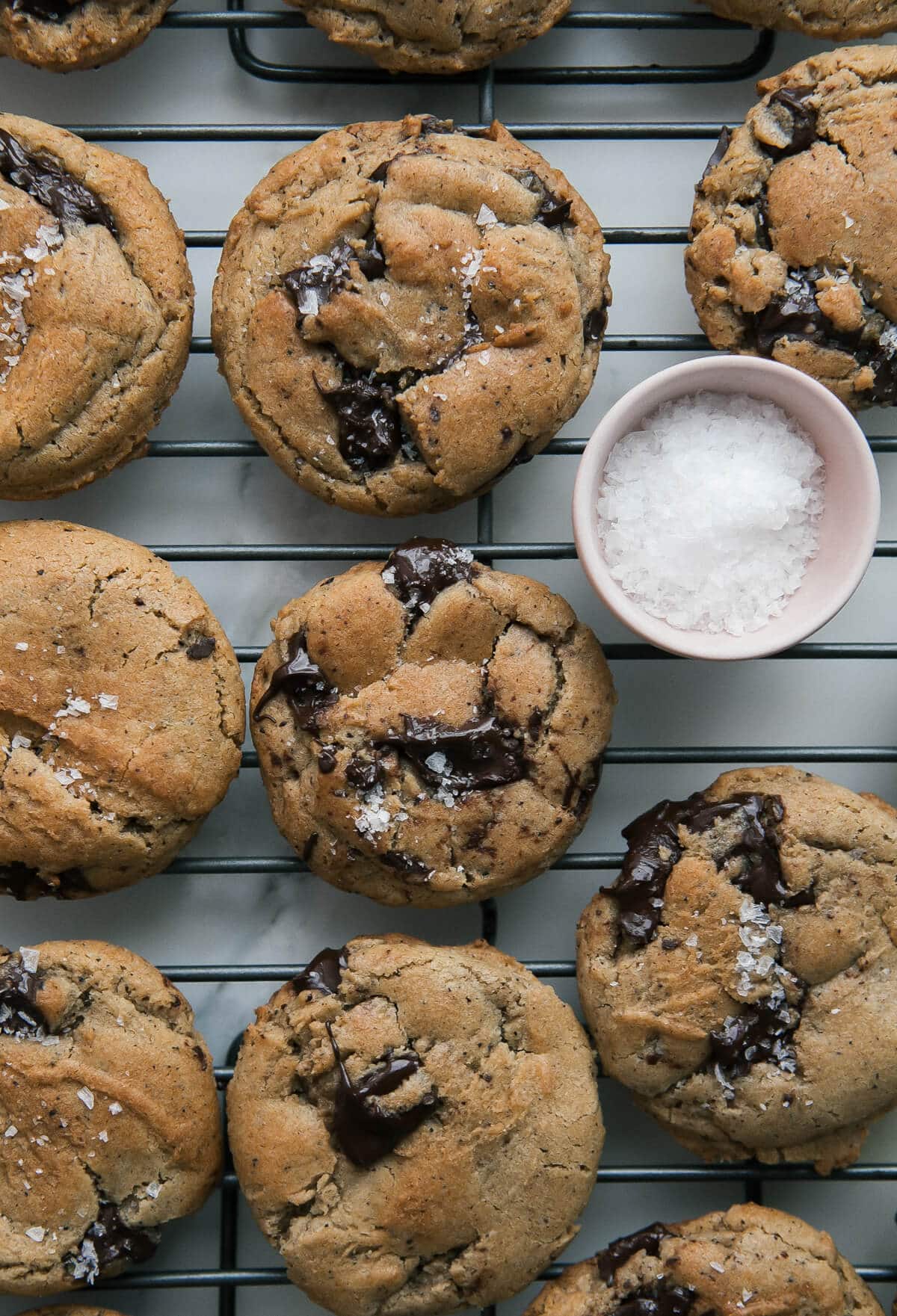 Miso White Chocolate Chip Cookies – White miso adds a lovely savory note to these white chocolate chips. Don't have white chips? Sub with regular chocolate chips.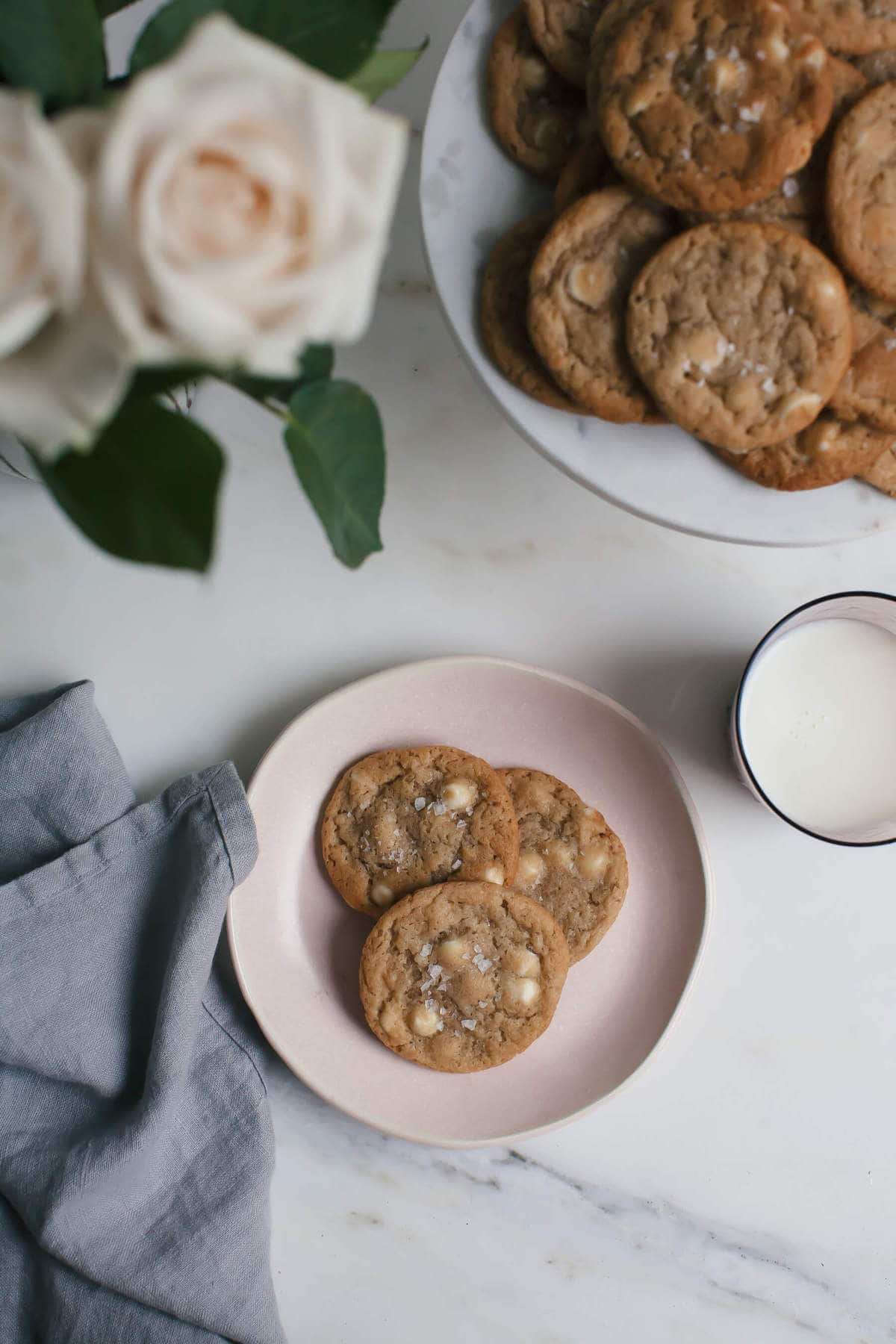 Chai Masala Chocolate Chip Cookies – These get their flavor from the spices typically found in chai, hence why we use the term "chai masala." Shout-out to Tara O'Brady for teaching me this fun face.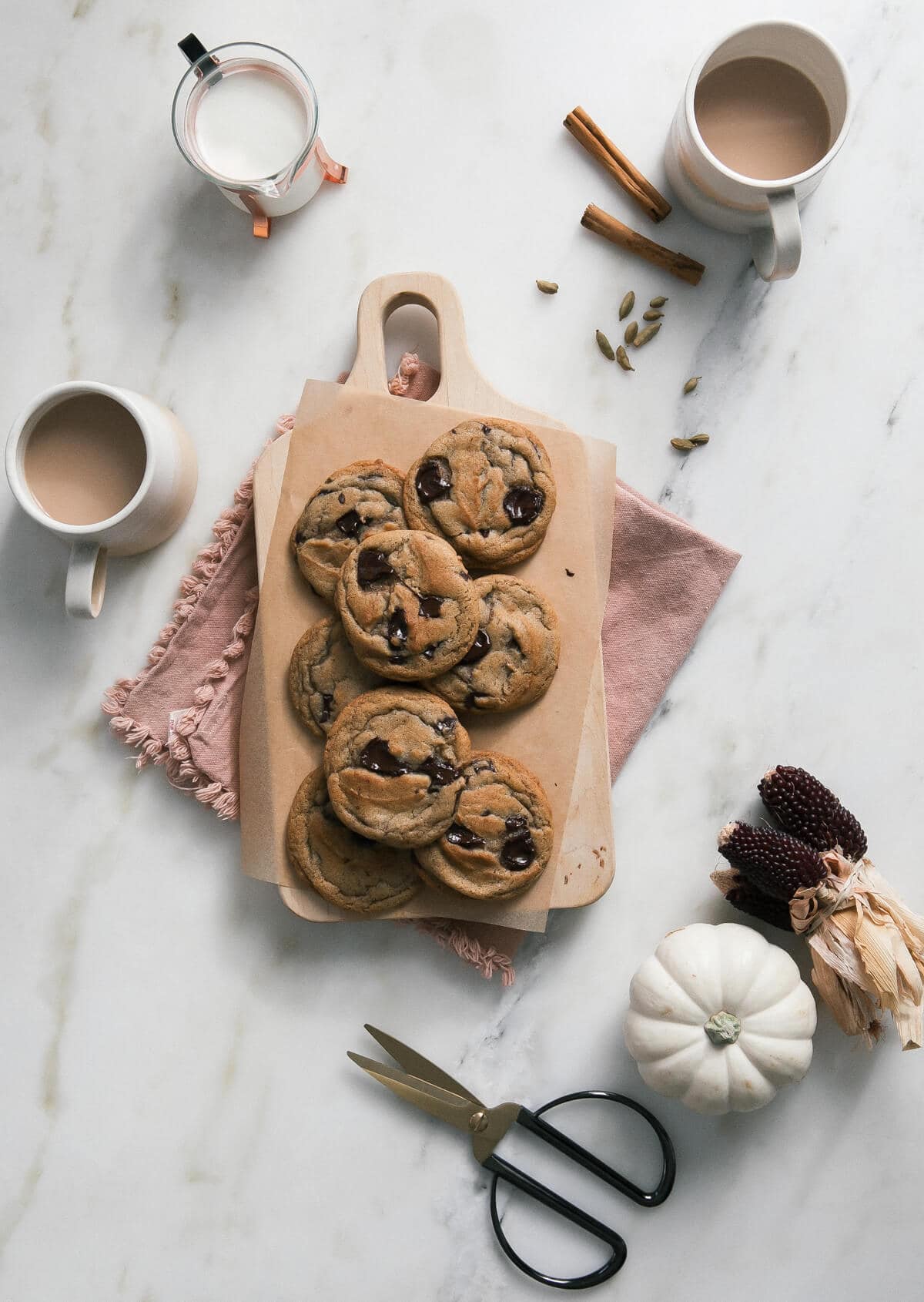 Oatmeal Chocolate Chip Cookies – I love nothing more than an oatmeal cookie. And I'm starting to grow up and embrace raisins, but I haven't quite gotten there so here we are with oatmeal cookies but with chocolate.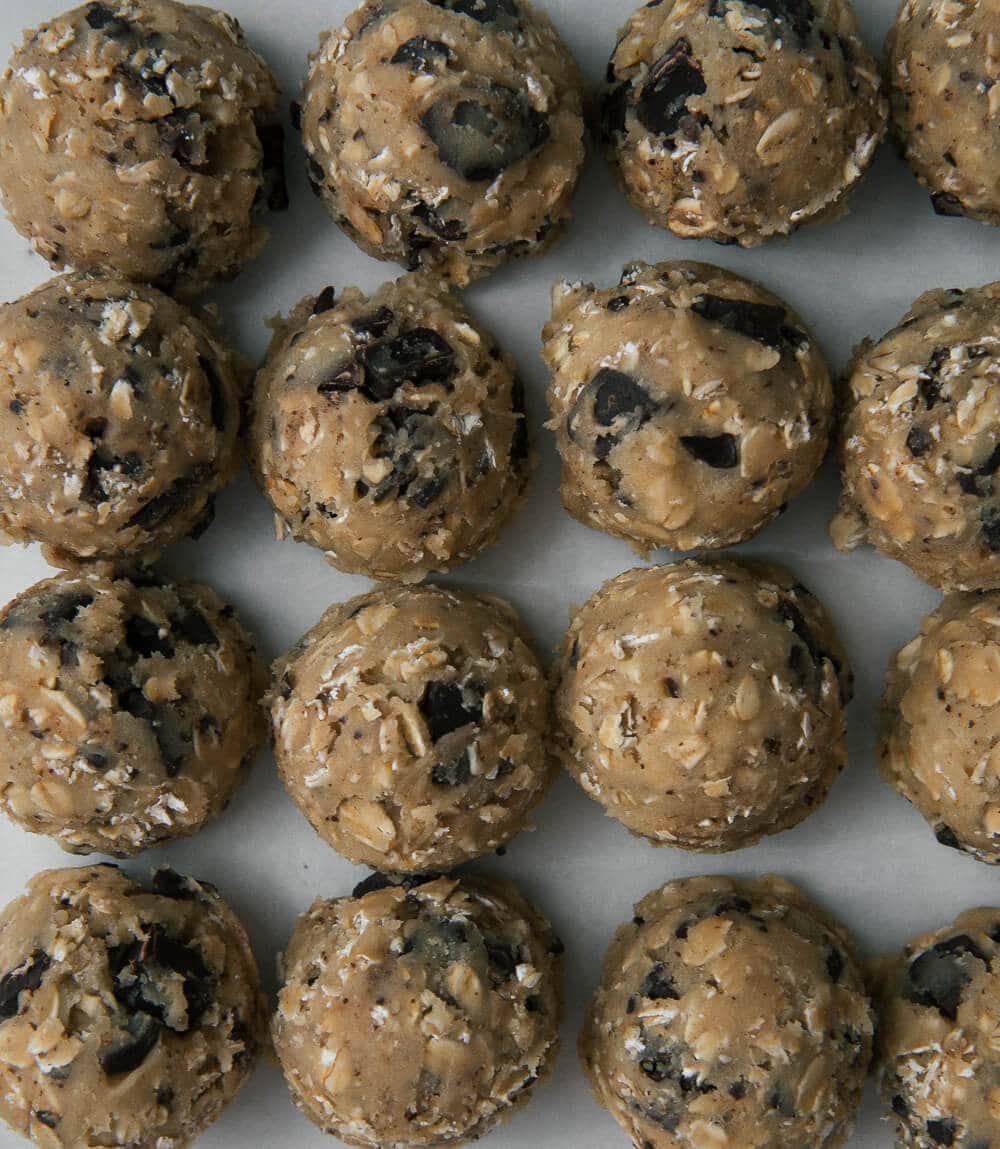 Chocolate Chewy Cadbury Cookies – If you find yourself going to the pharmacy or grocery store and see these Cadbury eggs, I say buy them. Let's bring joy into chocolate cookie dough.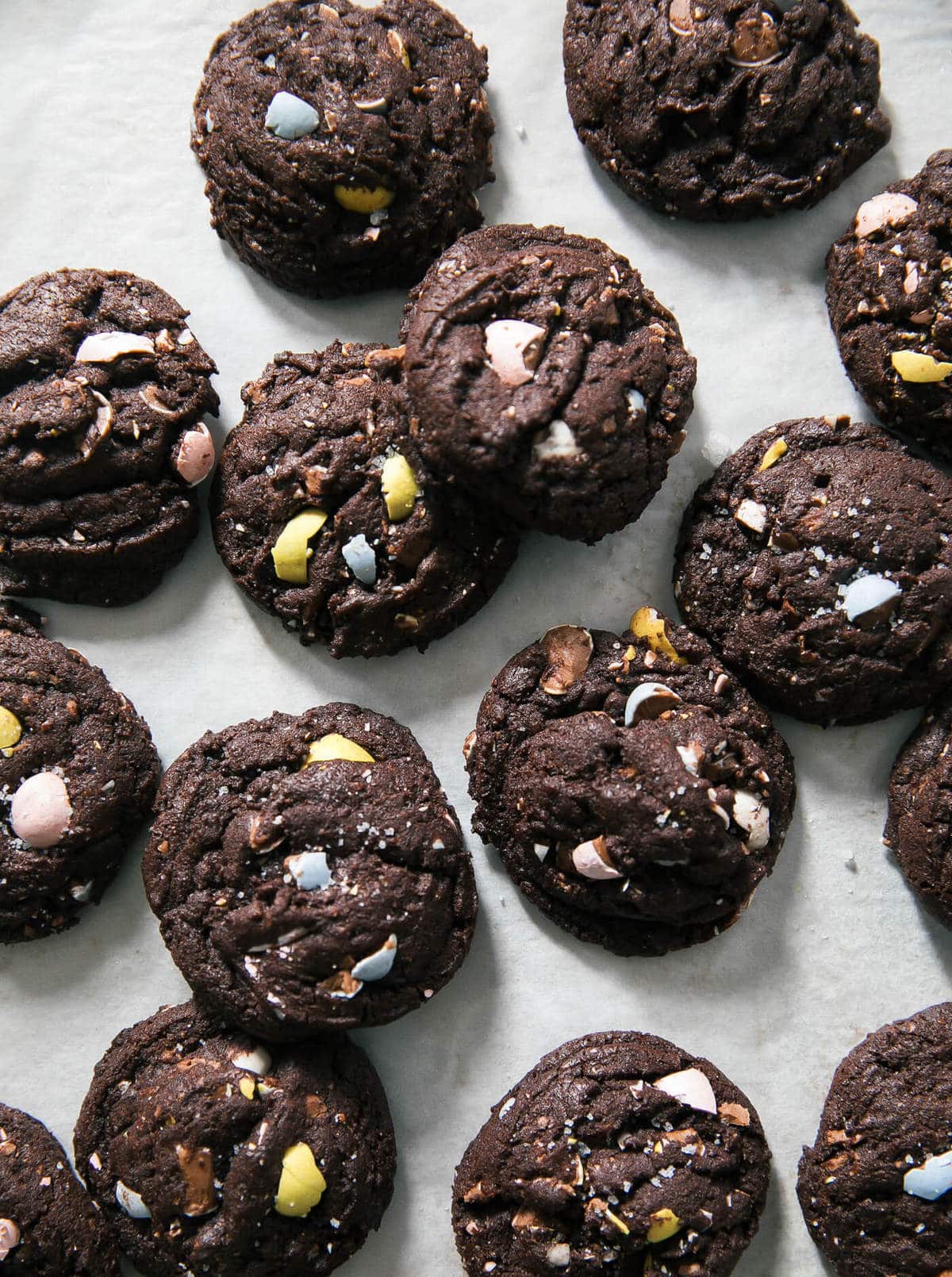 Strawberry and Cream Cookies – These don't use fresh strawberries; instead they utilize freeze-dried strawberries, white chocolate and brown sugar cookie dough.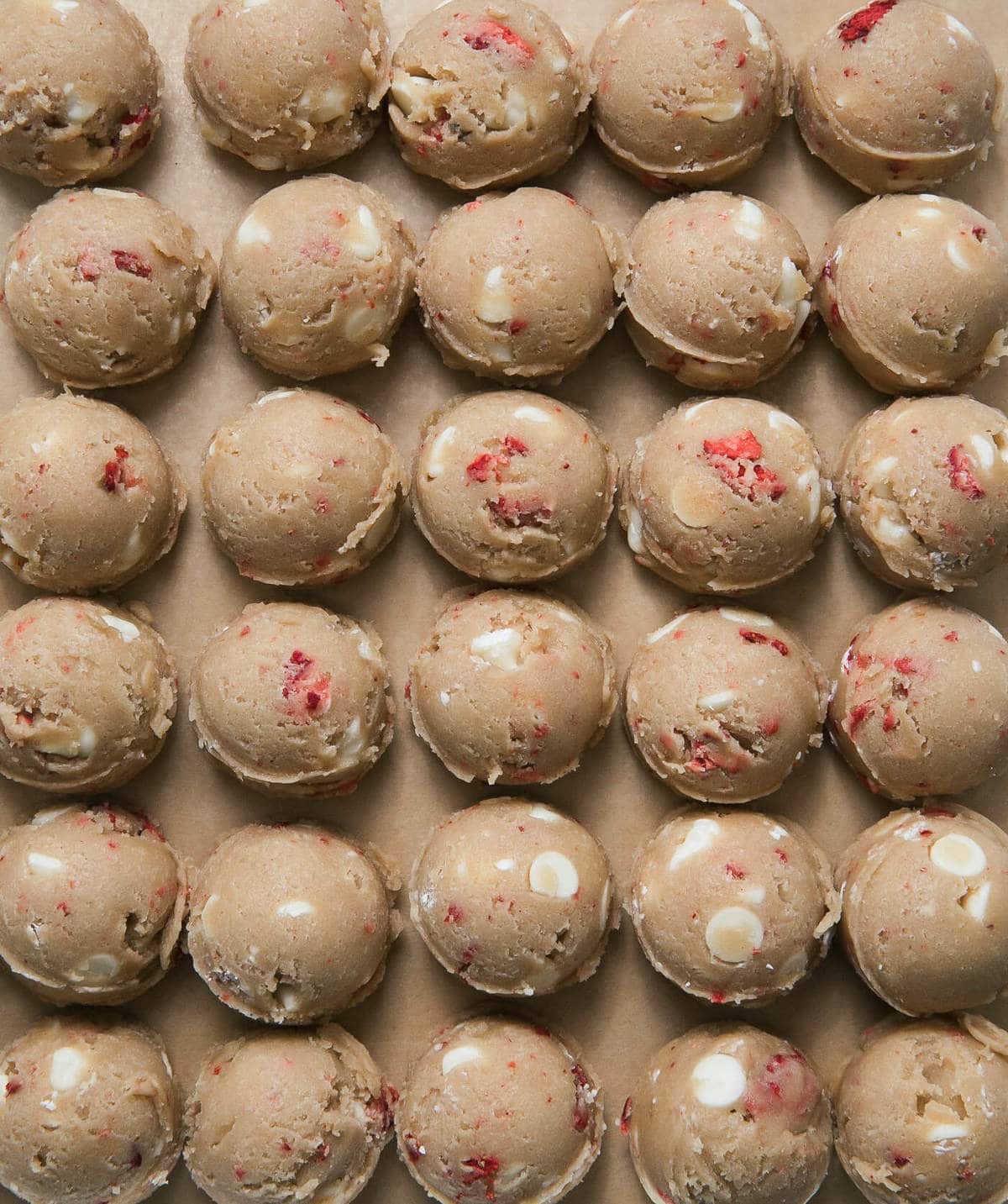 Bourbon Pecan Chocolate Chip Cookies – Bourbon for our nerves. Pecans for texture. Chocolate because we need it all.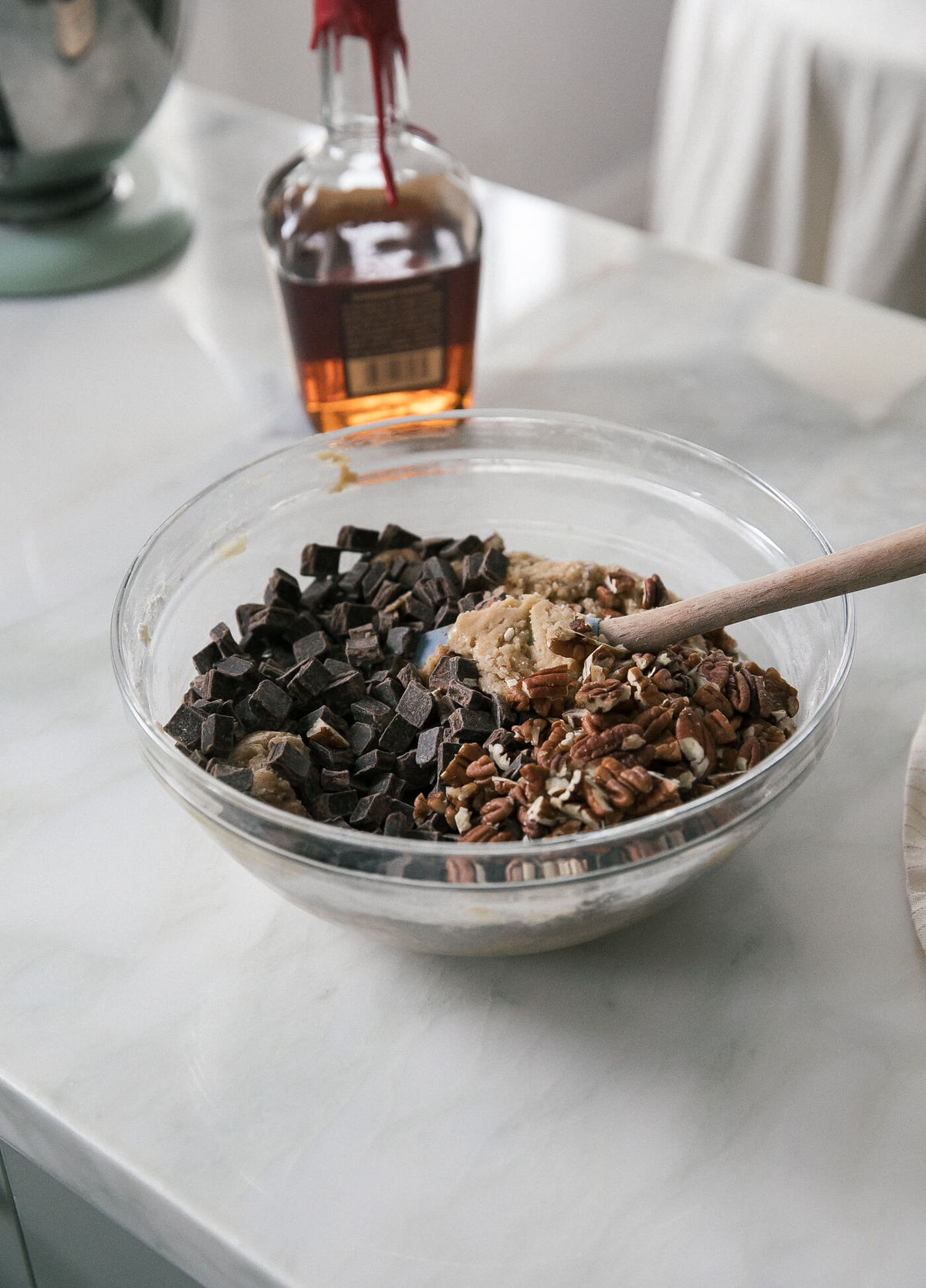 Sesame Chocolate Chip Cookies – I love these cookies; they use sesame oil as that delicious savory note that works so well with chocolate. And the sesame seeds add the most beautiful texture and look. If you don't have black AND white sesame seeds, no problem. Just use either or OR skip them both.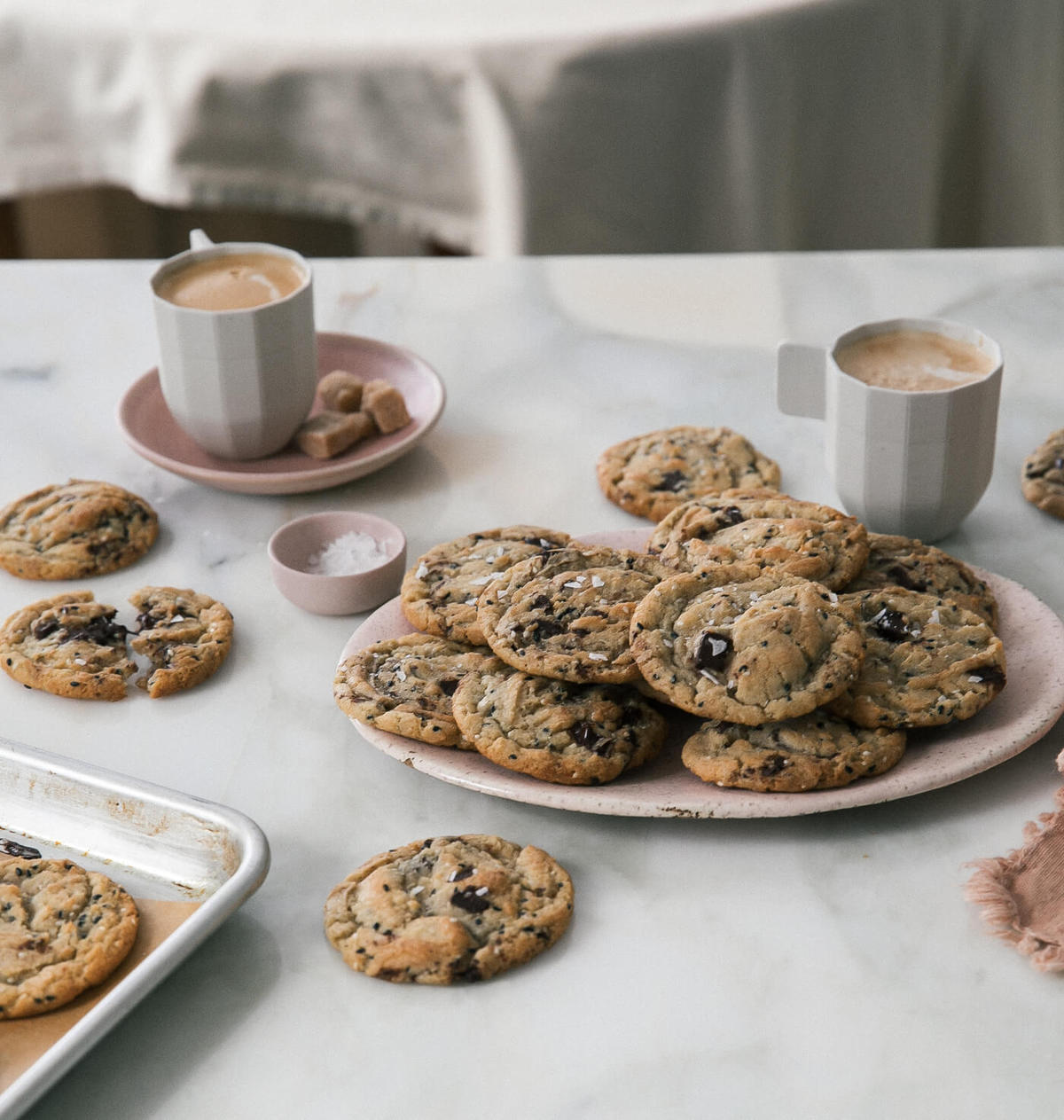 Salty Brown Butter Chocolate Chip Cookies – Brown butter makes everything better. But in cookies you can't just brown the butter expecting great texture because brown butter evaporates the water out of butter (something we need in cookies). We add it back in this recipe. And more.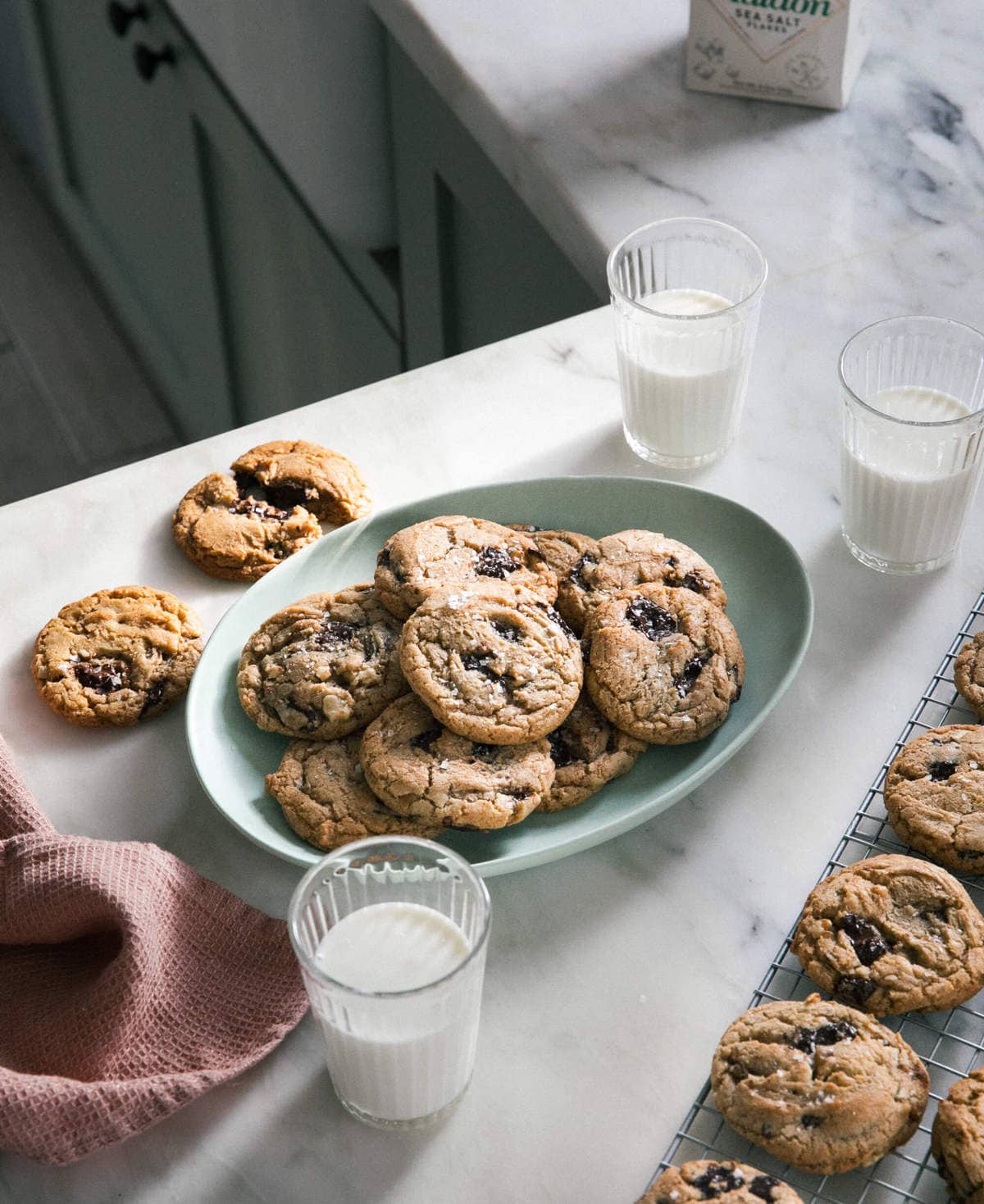 Vegan Chocolate Chip Cookies – These use almond butter but Michelle figured out you can use tahini, peanut butter or any other nut or seed butter you have. Truly the best chocolate chip cookie. No fussy ingredients. Just pure joy.
If you make any of these cookie recipes, let me know on Instagram!