15 Cookie Recipes to Make. Let's go! I love making cookies. This list of cookies will take you from holiday and festive to just plain delicious. We have everything from a classic chocolate chip cookie to ones that look like snowflakes.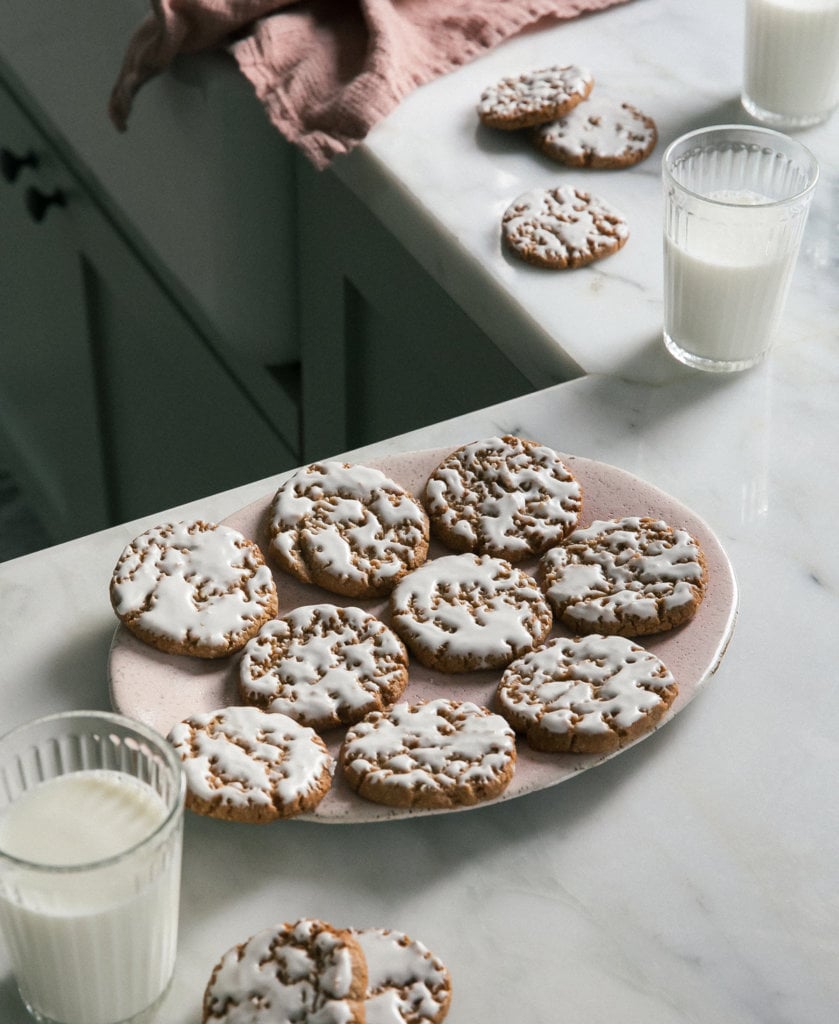 How to Freeze Cookie Dough
Here is an entire blog post on How to Freeze Cookie Dough. And here are cookies that are perfect for doing freezing and baking later. All of these cookies can be made up to the dough and then frozen for later.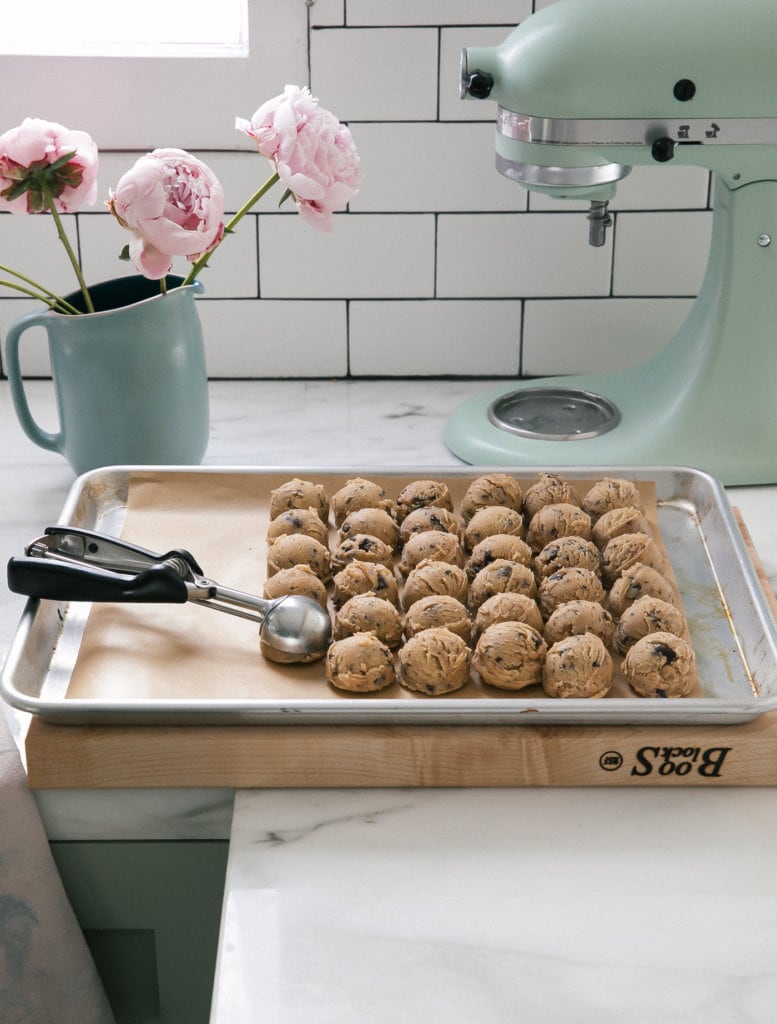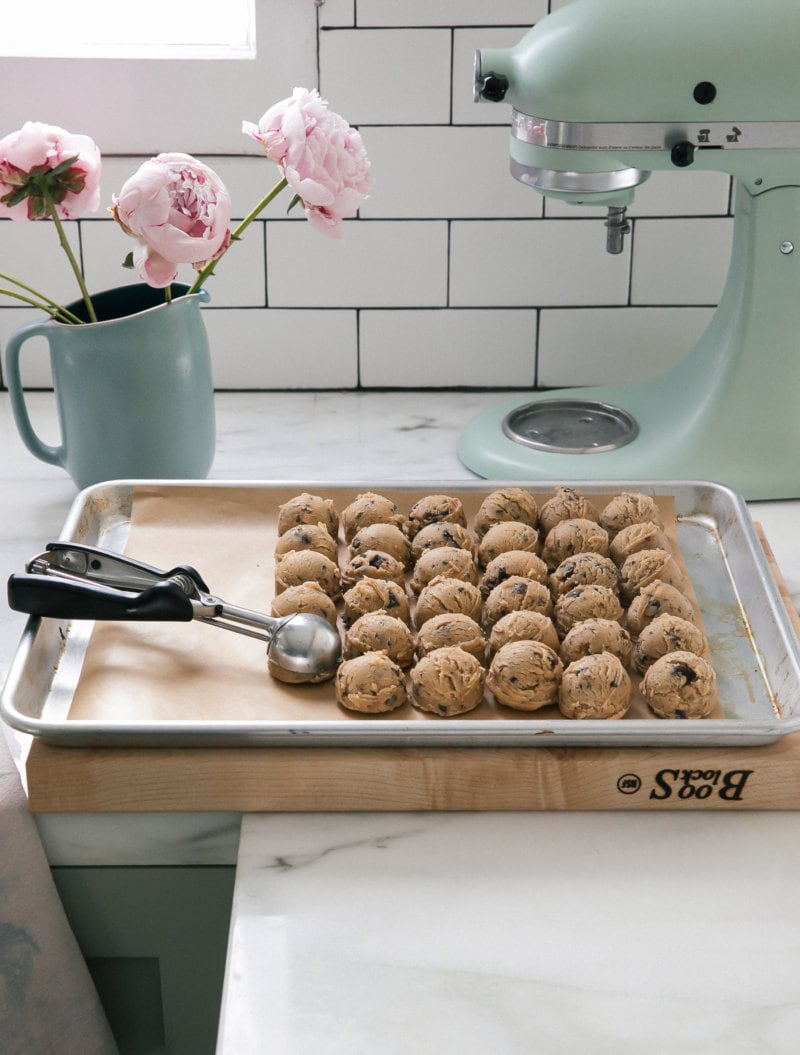 Espresso Chocolate Chip Cookies – Coffee flavor meets chocolate = match made in heaven. If you don't have espresso, use coffee grounds.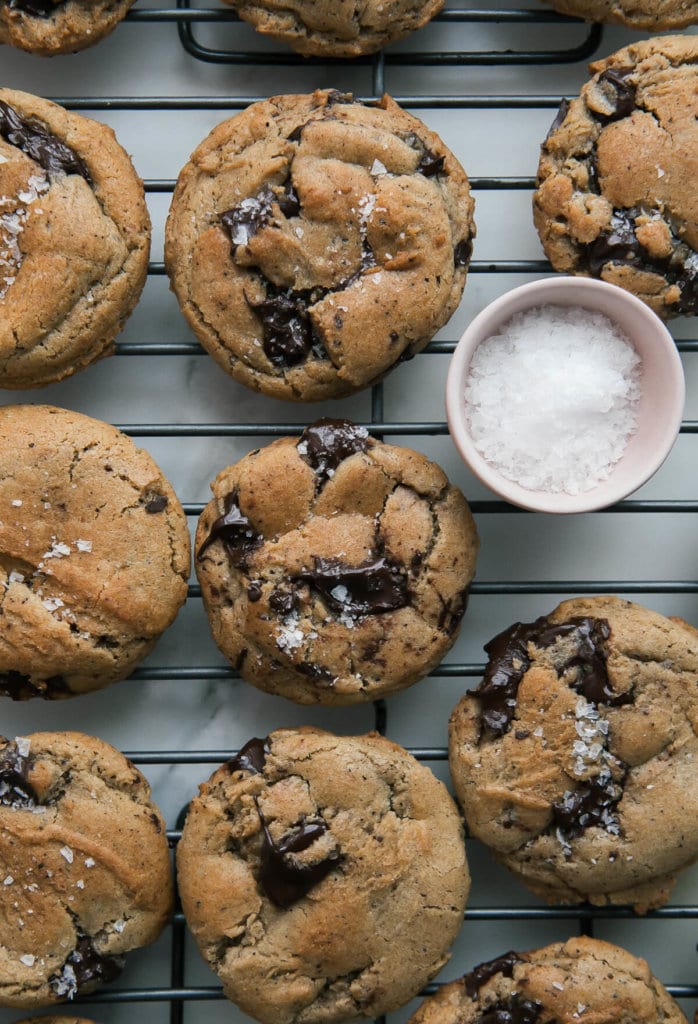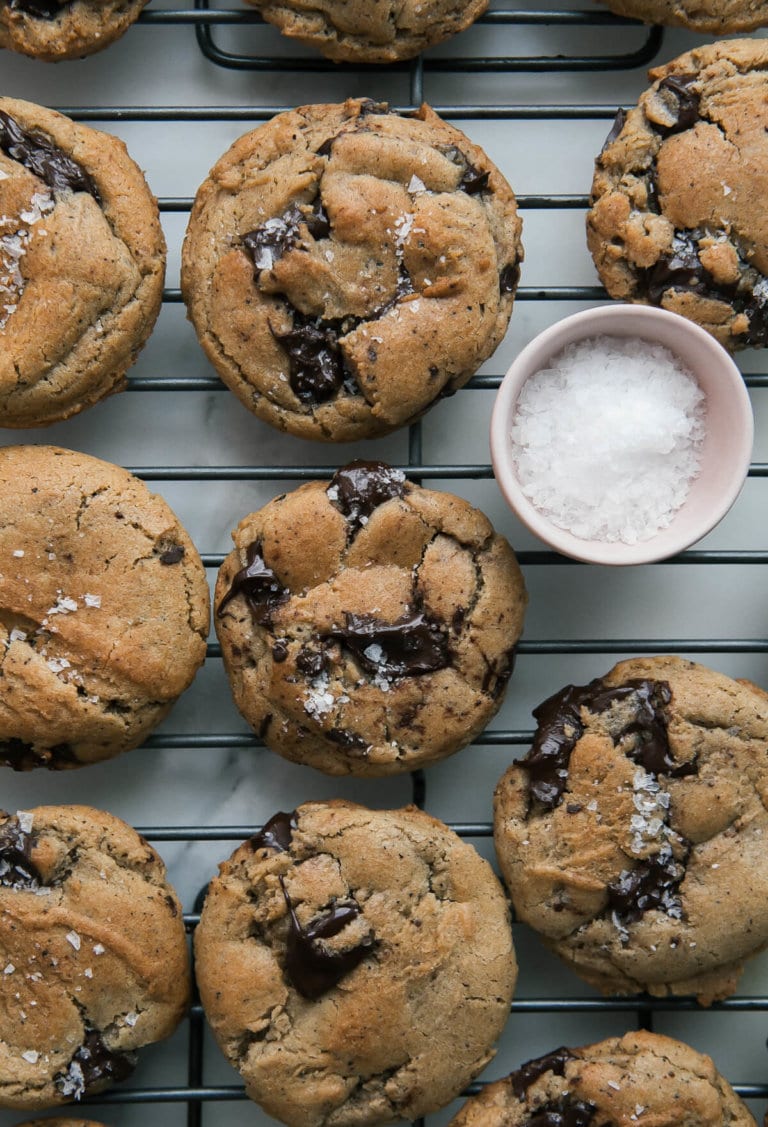 Gingerbread Crinkle Cookies – These are an all-time favorite. They've been made hundreds of times by a lot of you all and y'all seem to love them. They have a nice balance of spice with a chewy, delicious texture.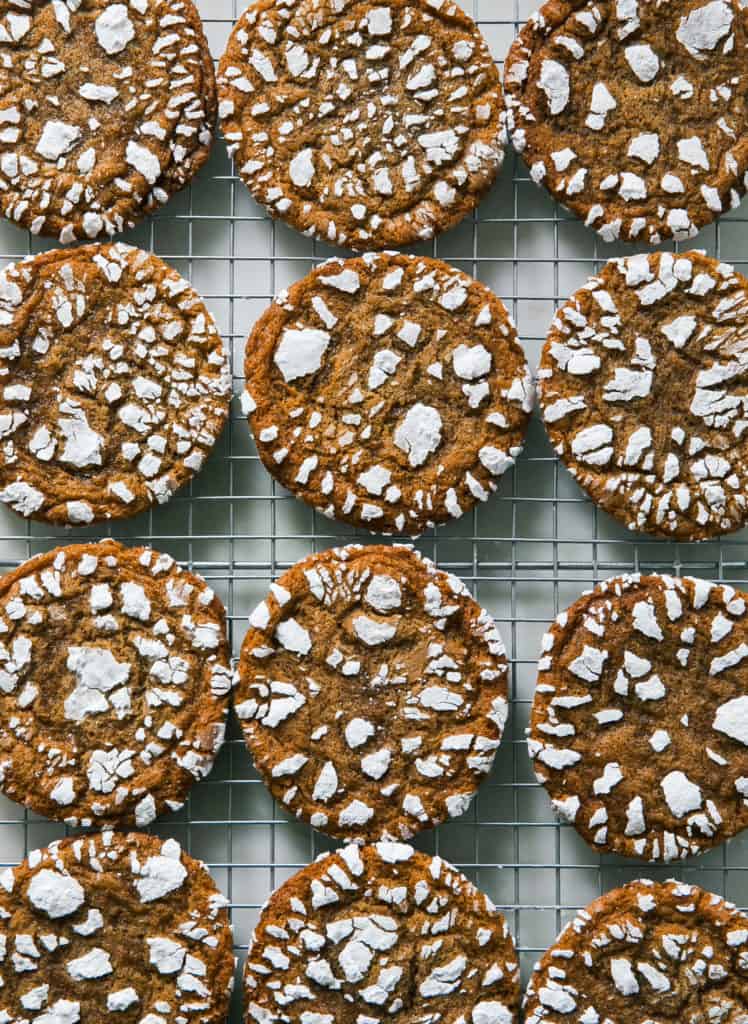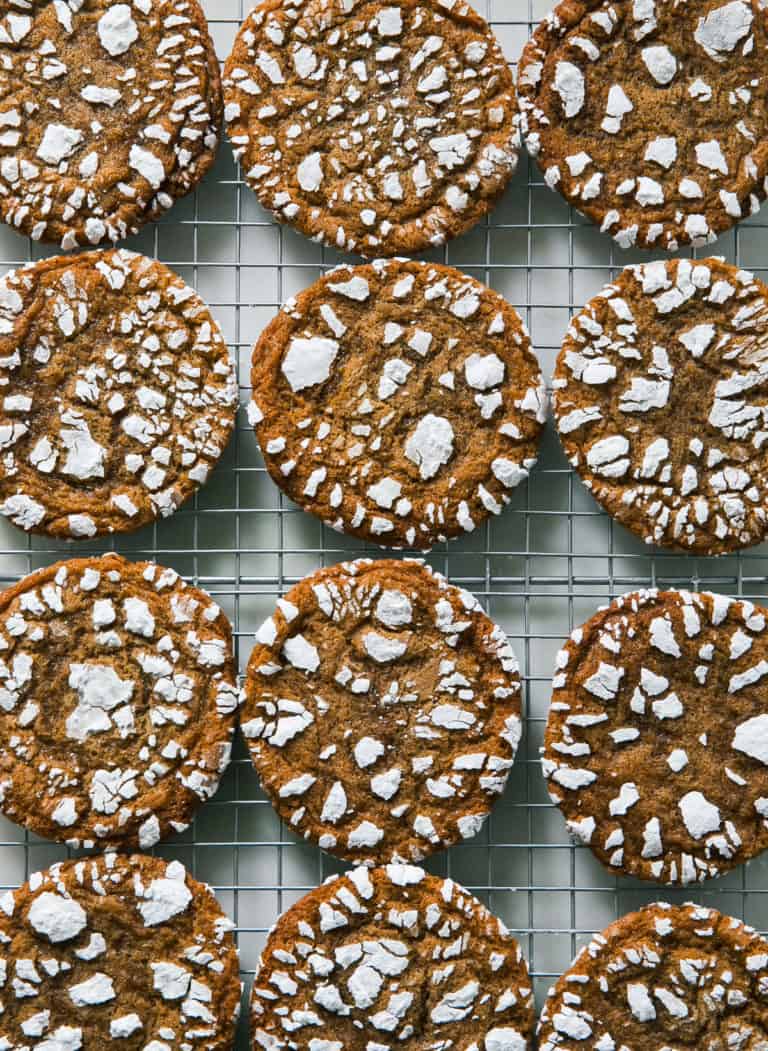 Strawberry and Cream Cookies – These don't use fresh strawberries; instead they utilize freeze-dried strawberries, white chocolate and brown sugar cookie dough.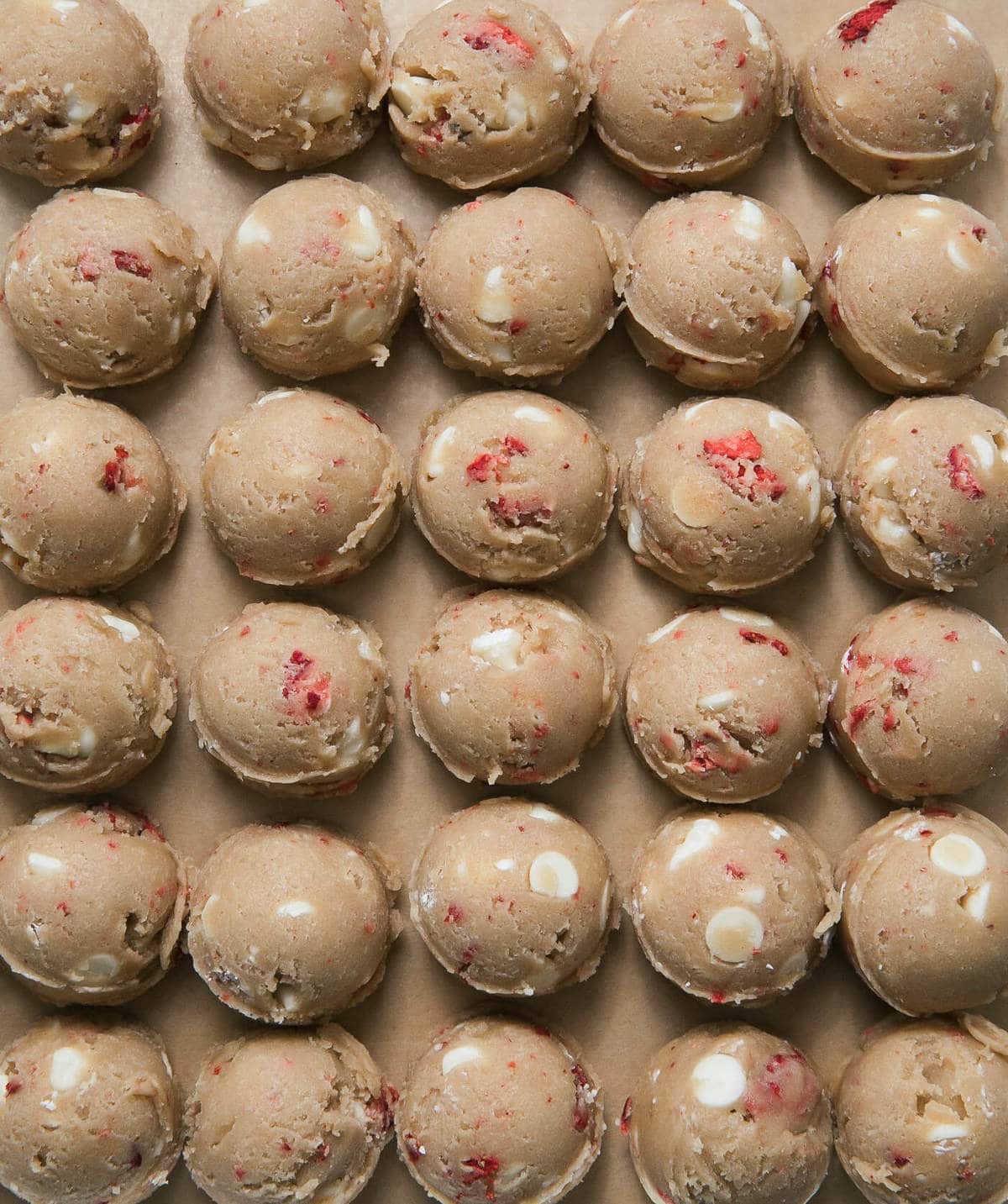 Bourbon Pecan Chocolate Chip Cookies – Bourbon for our nerves. Pecans for texture. Chocolate because we need it all.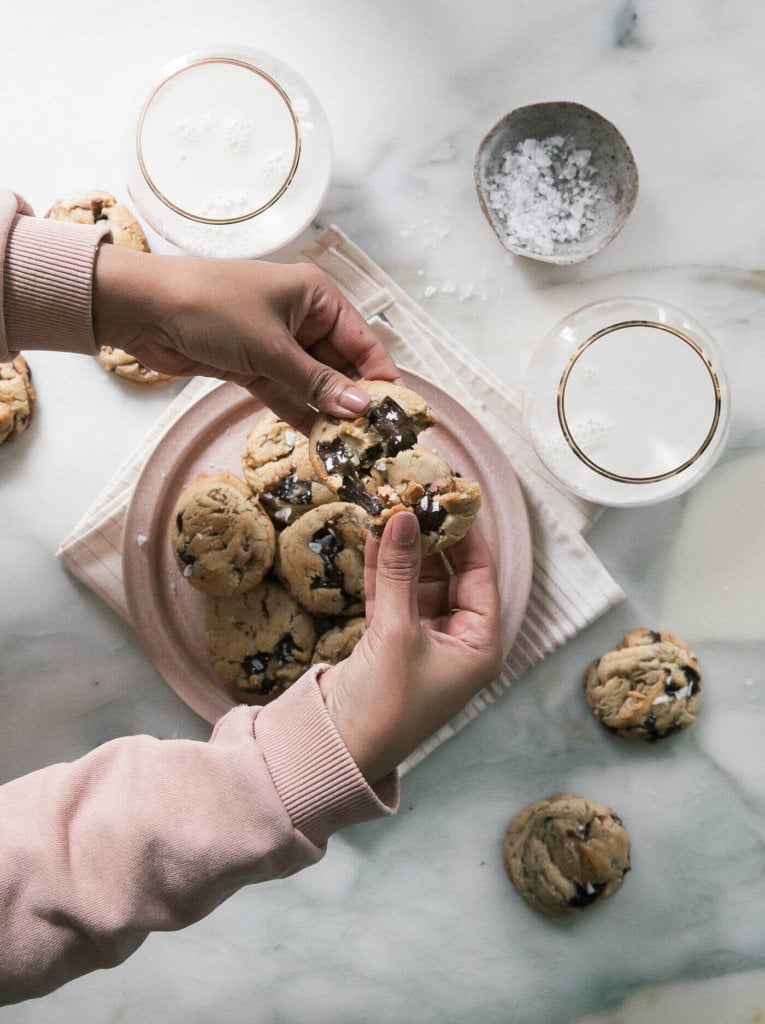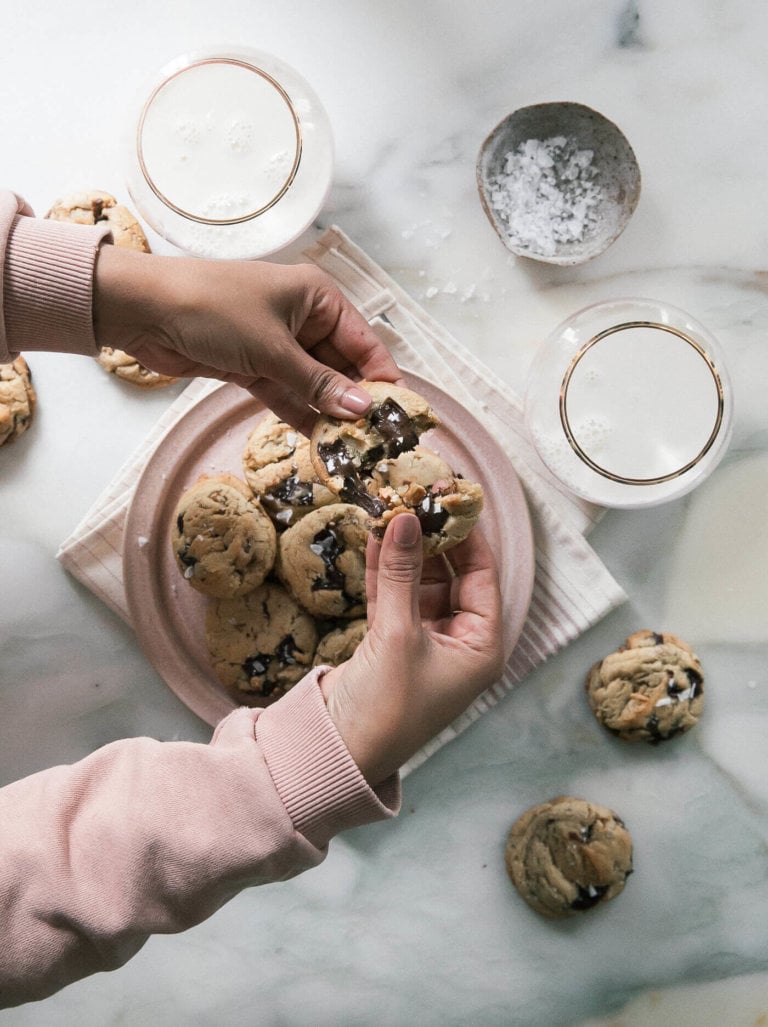 Sesame Chocolate Chip Cookies – I love these cookies; they use sesame oil as that delicious savory note that works so well with chocolate. And the sesame seeds add the most beautiful texture and look. If you don't have black AND white sesame seeds, no problem. Just use either or OR skip them both.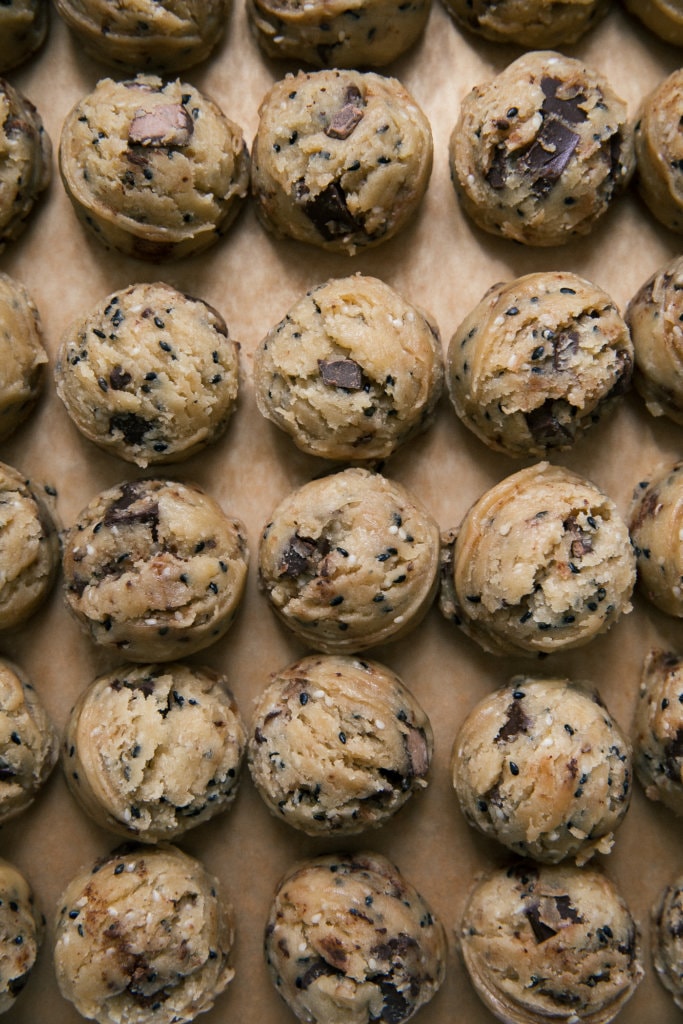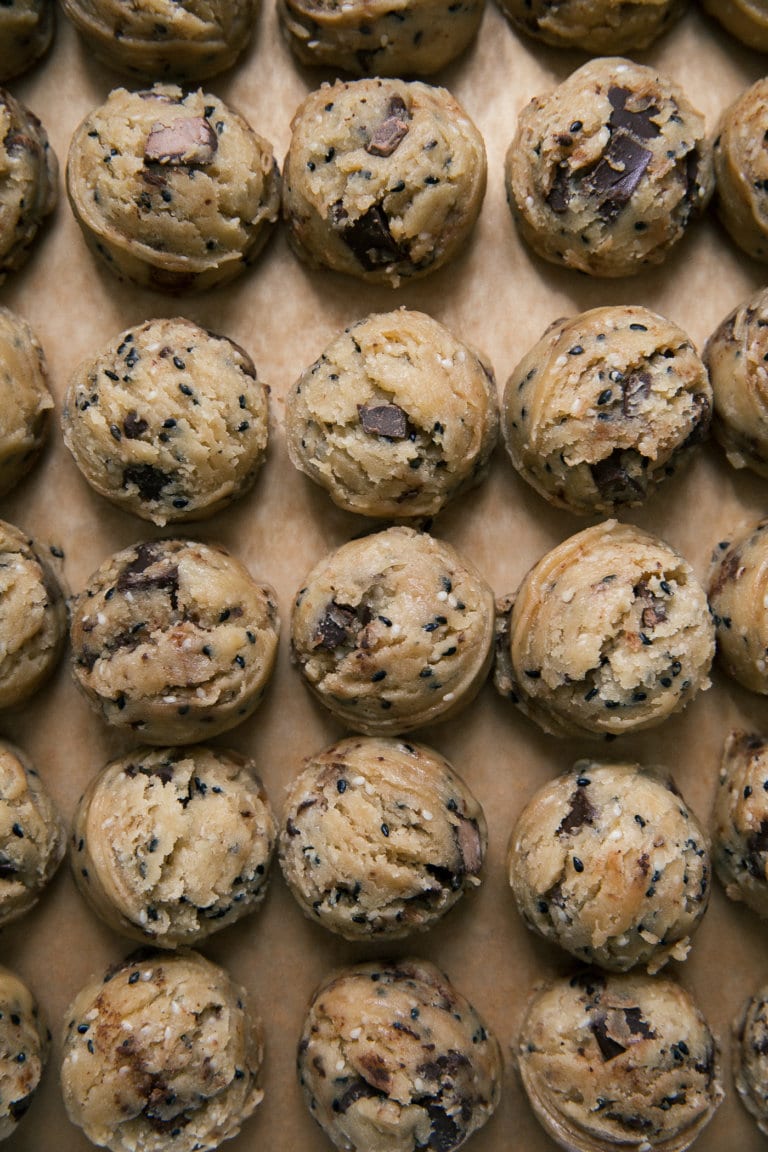 Iced Oatmeal Cookies – These have been a favorite around here. I LOVE these cookies. They're snappy with the best texture and the icing is absolutely delicious. This recipe is by Shauna Sever.
Salty Brown Butter Chocolate Chip Cookies – Brown butter makes everything better. But in cookies you can't just brown the butter expecting great texture because brown butter evaporates the water out of butter (something we need in cookies). We add it back in this recipe. And more.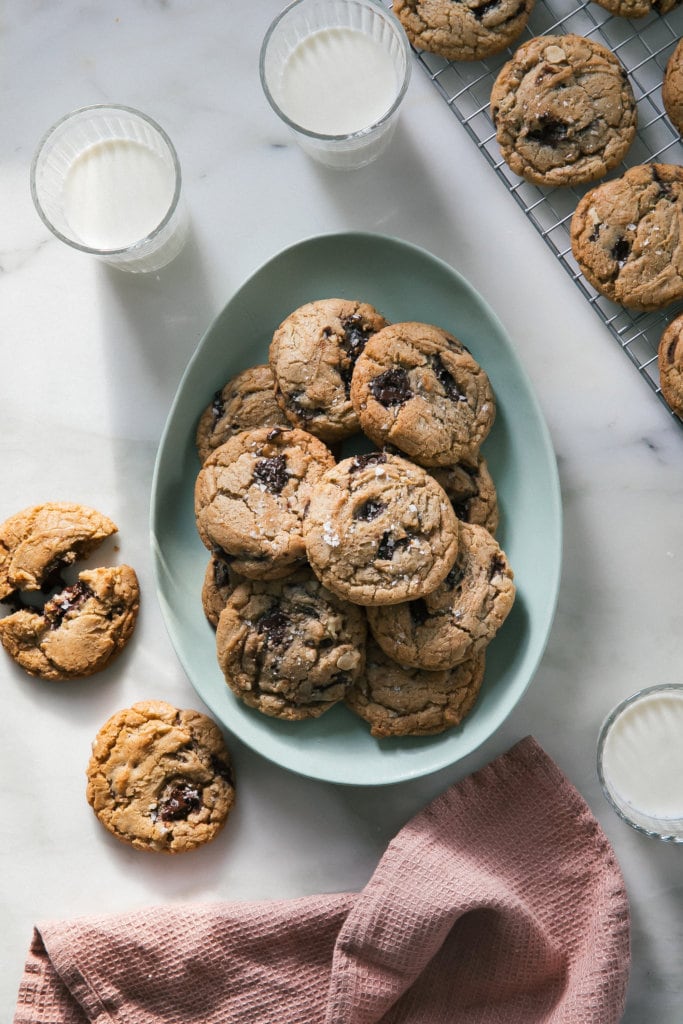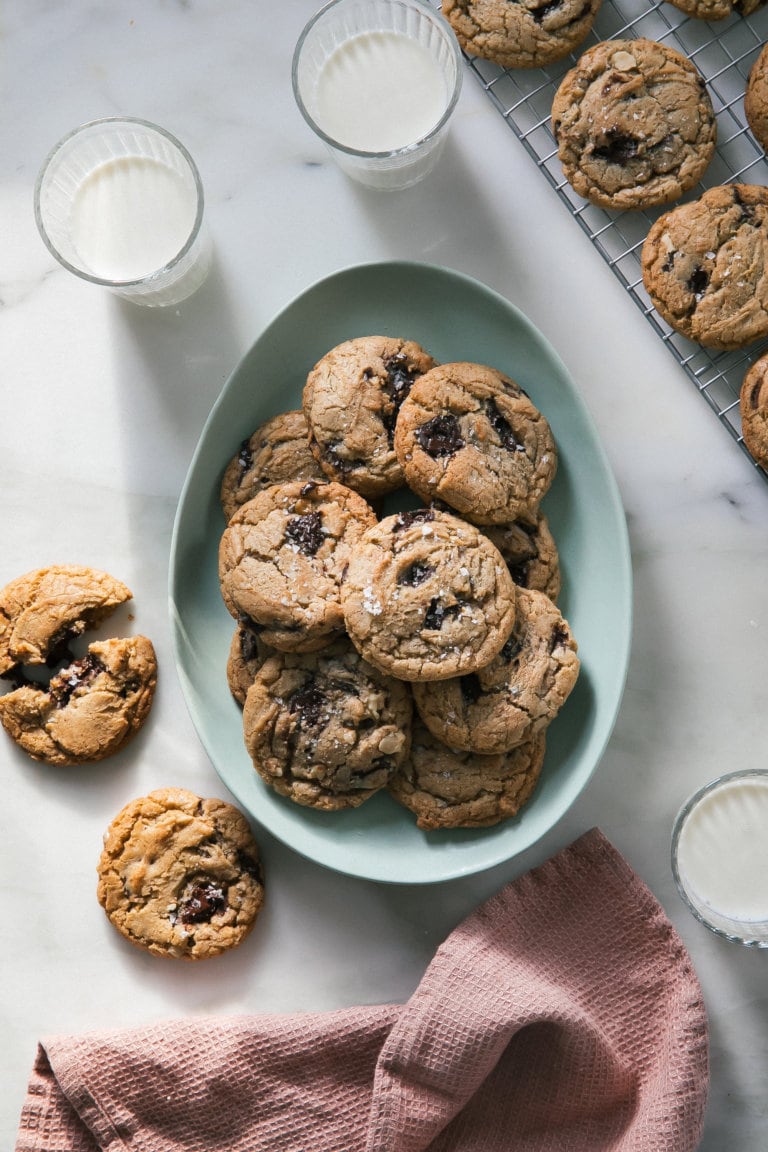 Vegan Chocolate Chip Cookies – These use almond butter but Michelle figured out you can use tahini, peanut butter or any other nut or seed butter you have. Truly the best chocolate chip cookie. No fussy ingredients. Just pure joy. Recipe is by Michelle Lopez!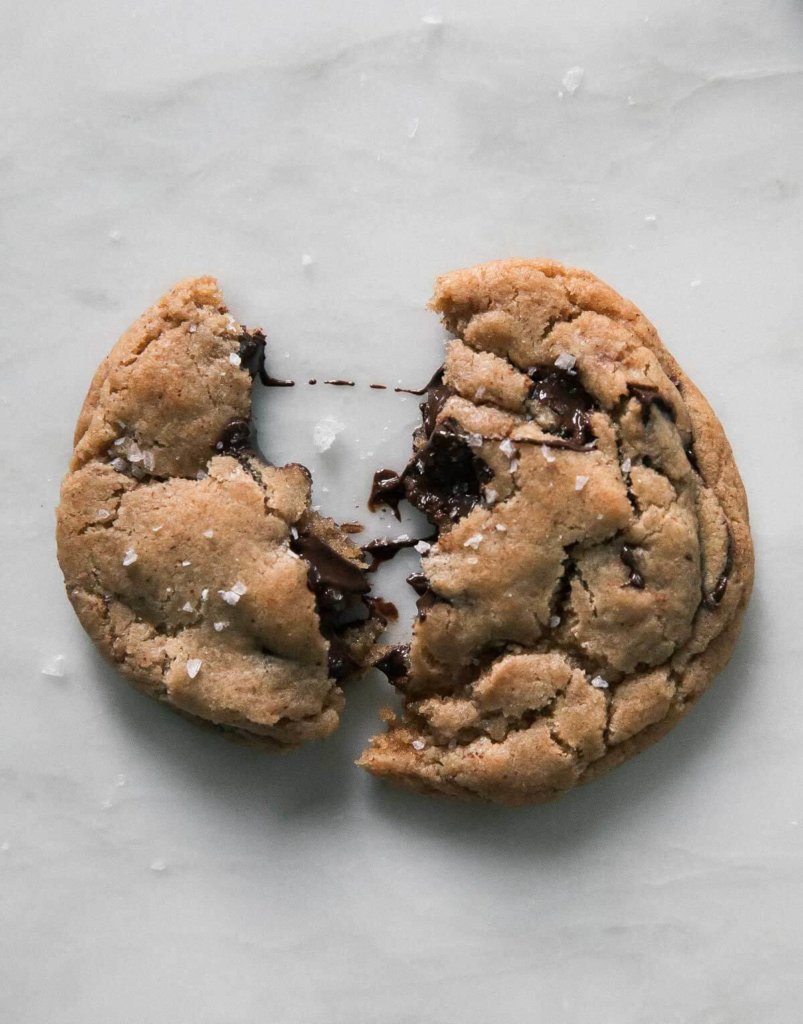 Red Velvet Crinkle Cookies – Some may say that red velvet is a flavor of the past but I think those people are doomed for sadness in their life. Red Velvet is a classic Southern favorite that deserves its place at the table forever!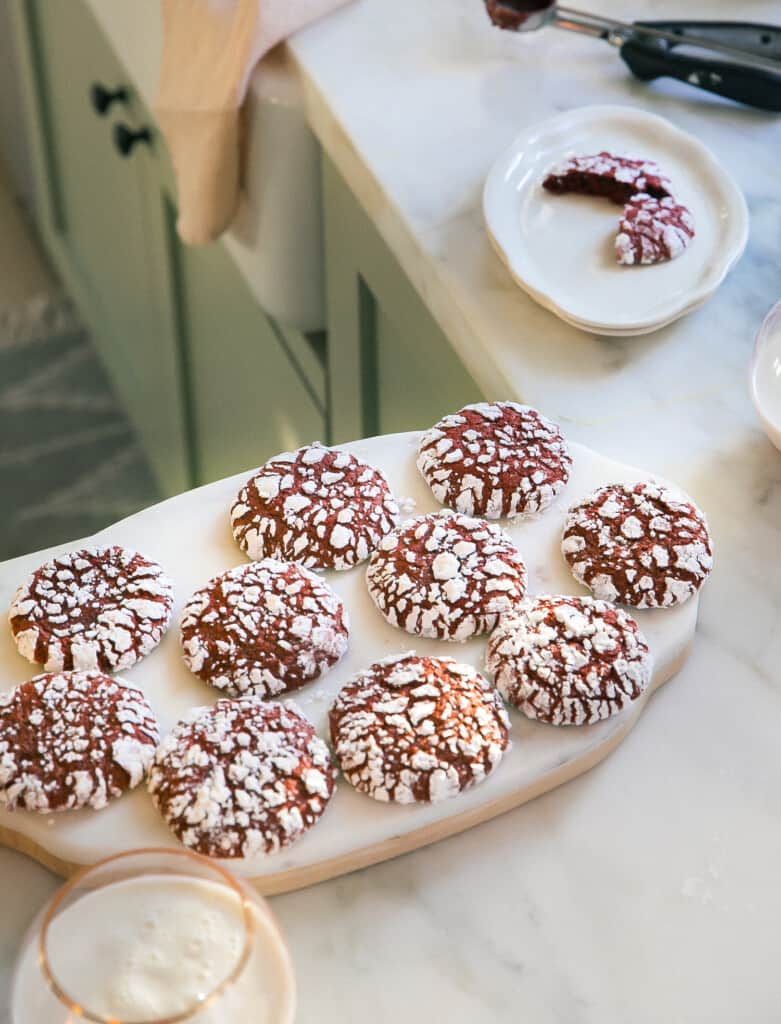 Miso Chocolate Chip Cookies – White miso adds a lovely savory note to these white chocolate chips. Don't have white chips? Sub with regular chocolate chips.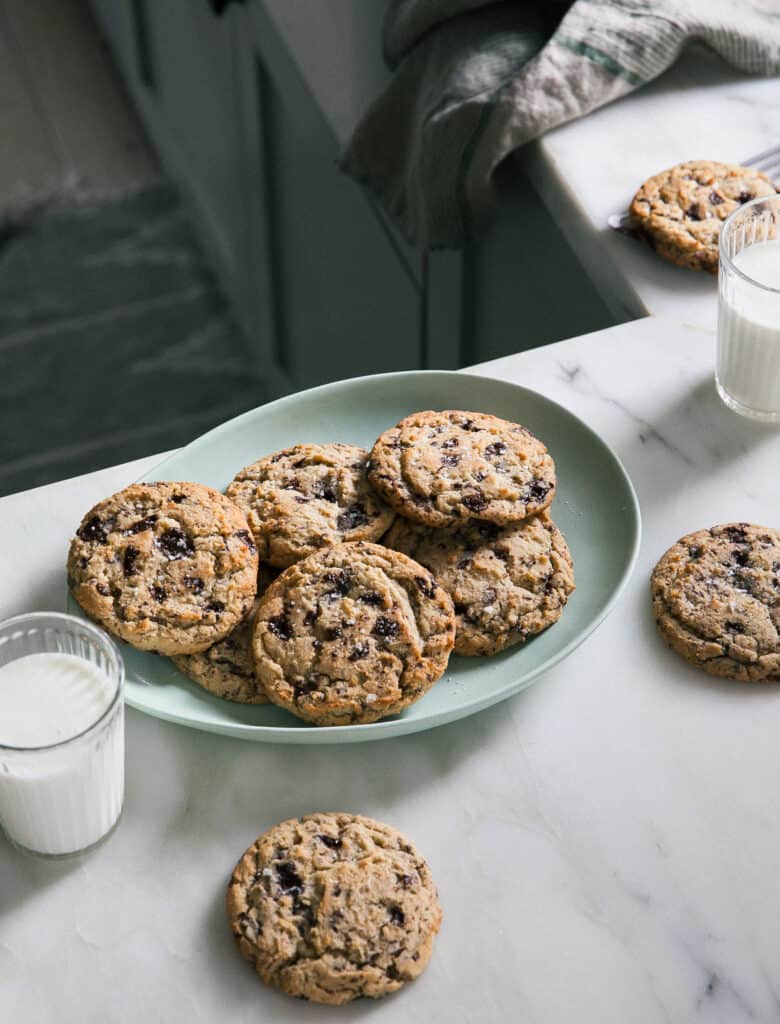 Chai Masala Chocolate Chip Cookies – These get their flavor from the spices typically found in chai, hence why we use the term "chai masala." Shout-out to Tara O'Brady for teaching me this fun fact.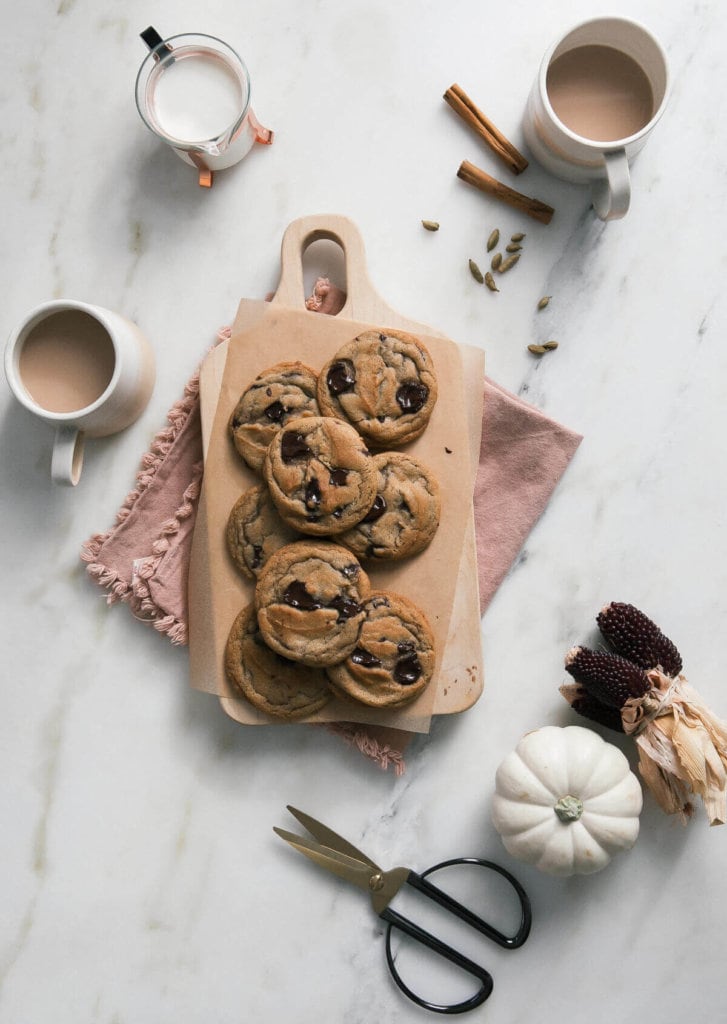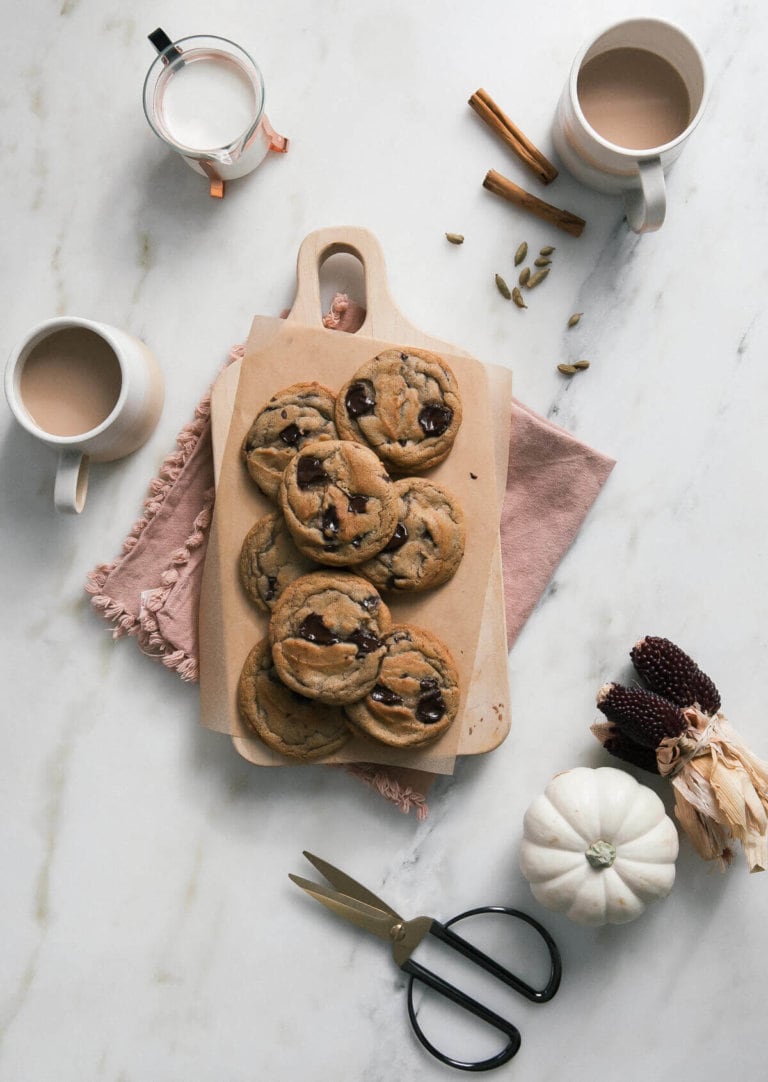 Salted Caramel Linzer Cookies – Linzer cookies that are filled with caramel and a pinch of flakey sea salt. And then dusted with powdered sugar. So pretty!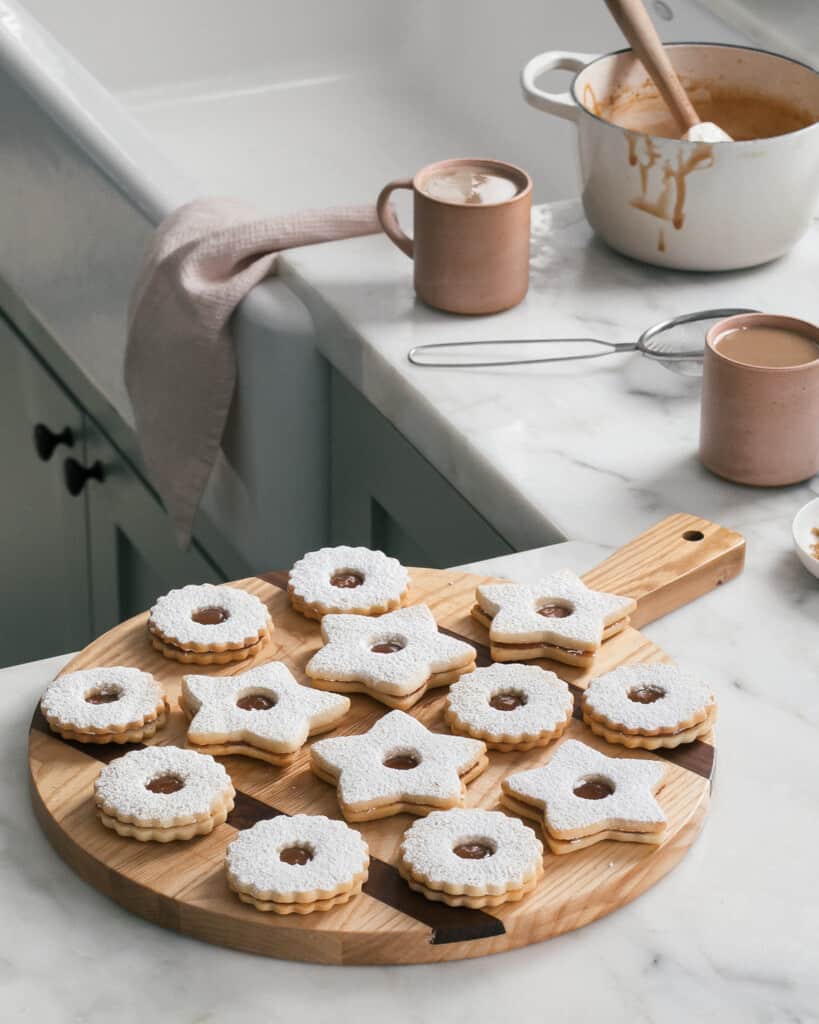 Alfajores – My queen. My childhood in cookie form. Is there a more beautiful cookie on planet earth? Debatable. This cornstarch cookie that melts in your mouth and filled with manjar blanco and then rolled in powdered sugar. They are my favorite.