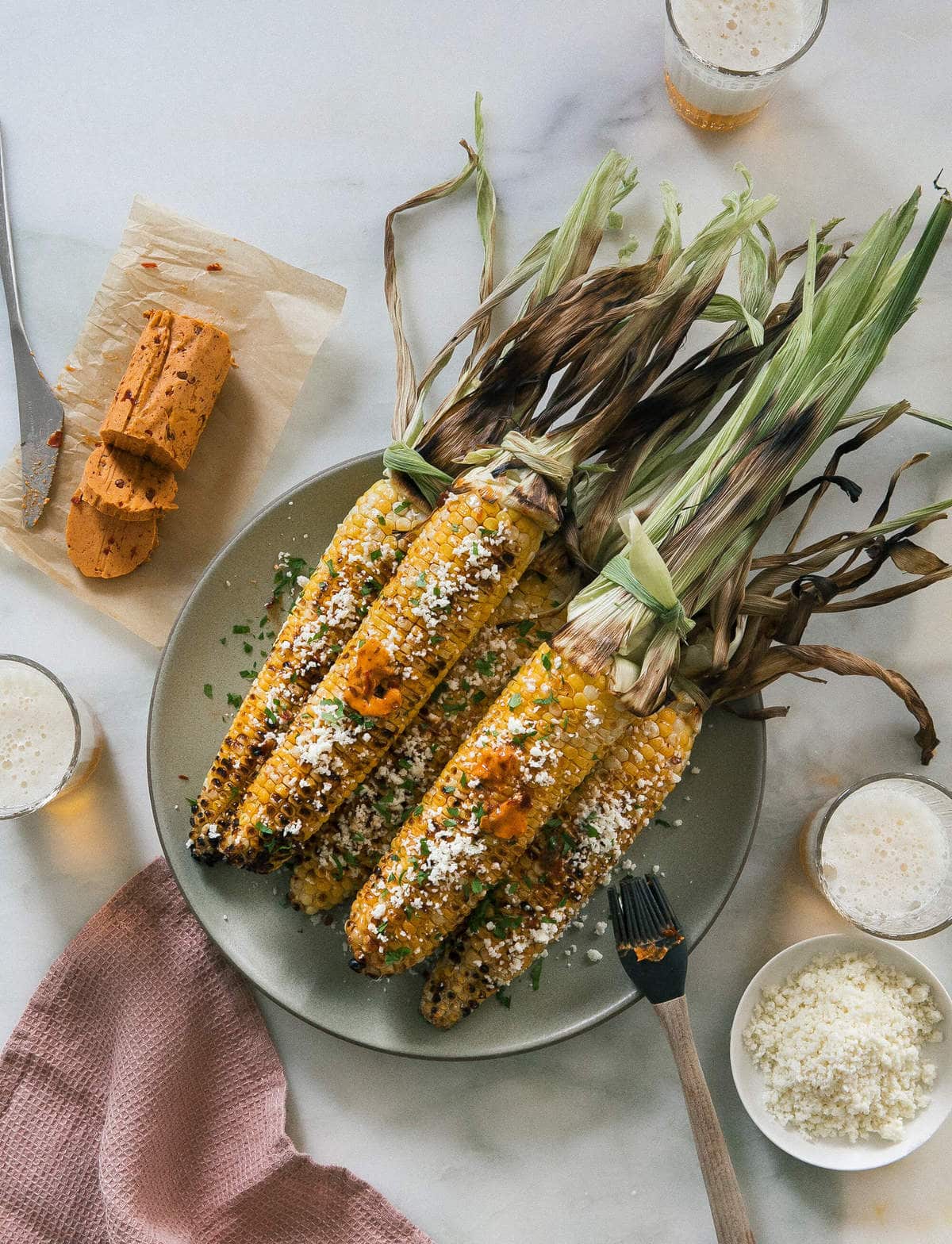 I'm currently in that mode where I'm thinking of new and elaborate recipes. I have this piña colada cake that is currently in the works and I'm guessing it's gonna take two or three more iterations to get right. In the meantime, I have some super easy, breezy recipes that I'm excited to share, including this one right here!
This bourbon chipotle butter comes from The Year of Cozy (and yes, I still use that book! YAY!). I purchased this grill a few weeks back and it's perfect for us because it's teeny tiny and gas, which makes grilling on a whim a total possibility. I like the ease of it—though I do love the flavor of charcoal.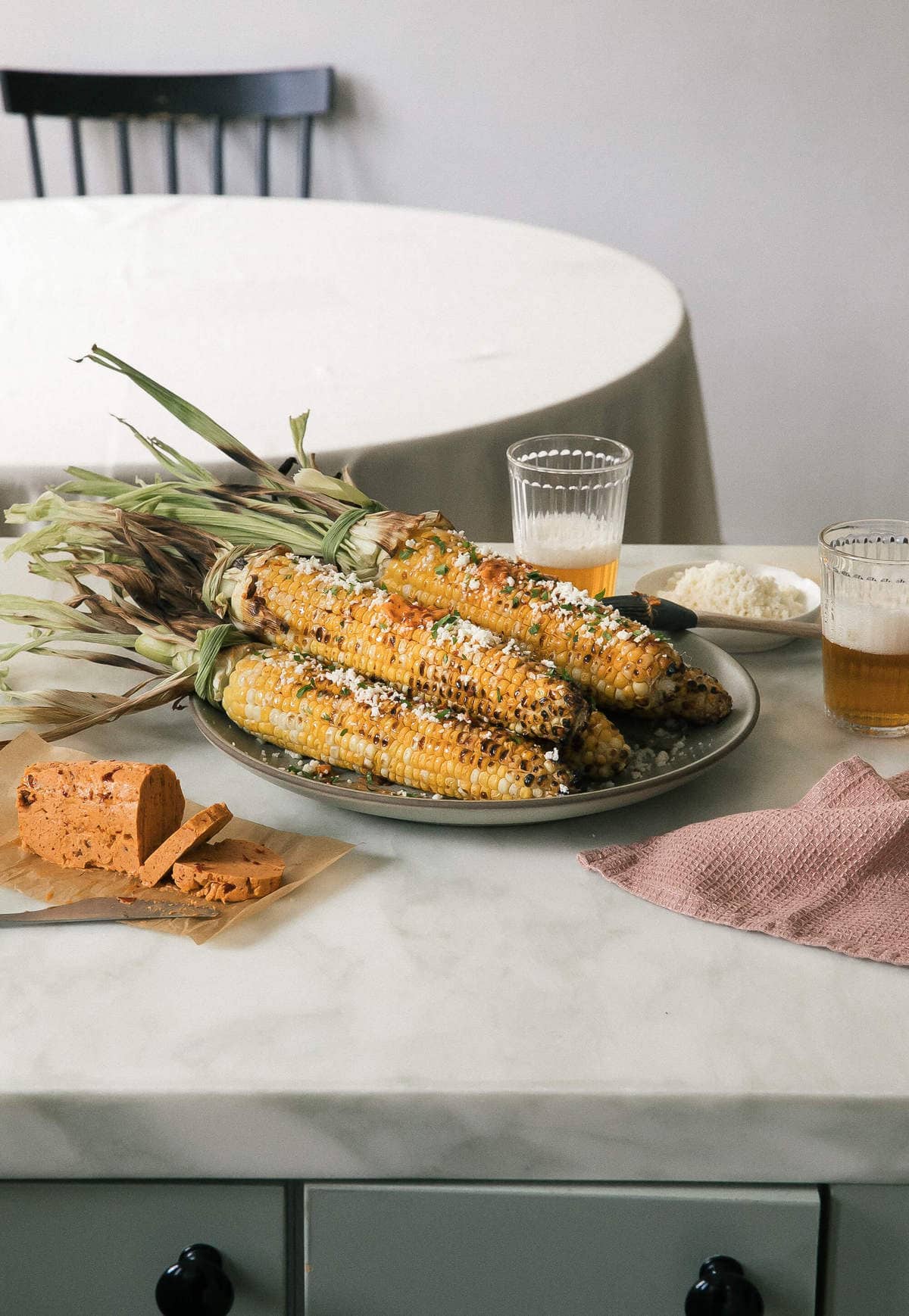 This is super simple because the butter can be made up to a week in advance and then grill some corn, put some room temperature chipotle bourbon butter on top, add a sprinkling of cotija cheese, some cilantro and DONE.
It's so delicious and a nice slant on grilled corn. The chipotle butter is a little sweet and spicy. It works really well with the corn and salty cheese. Continue Reading