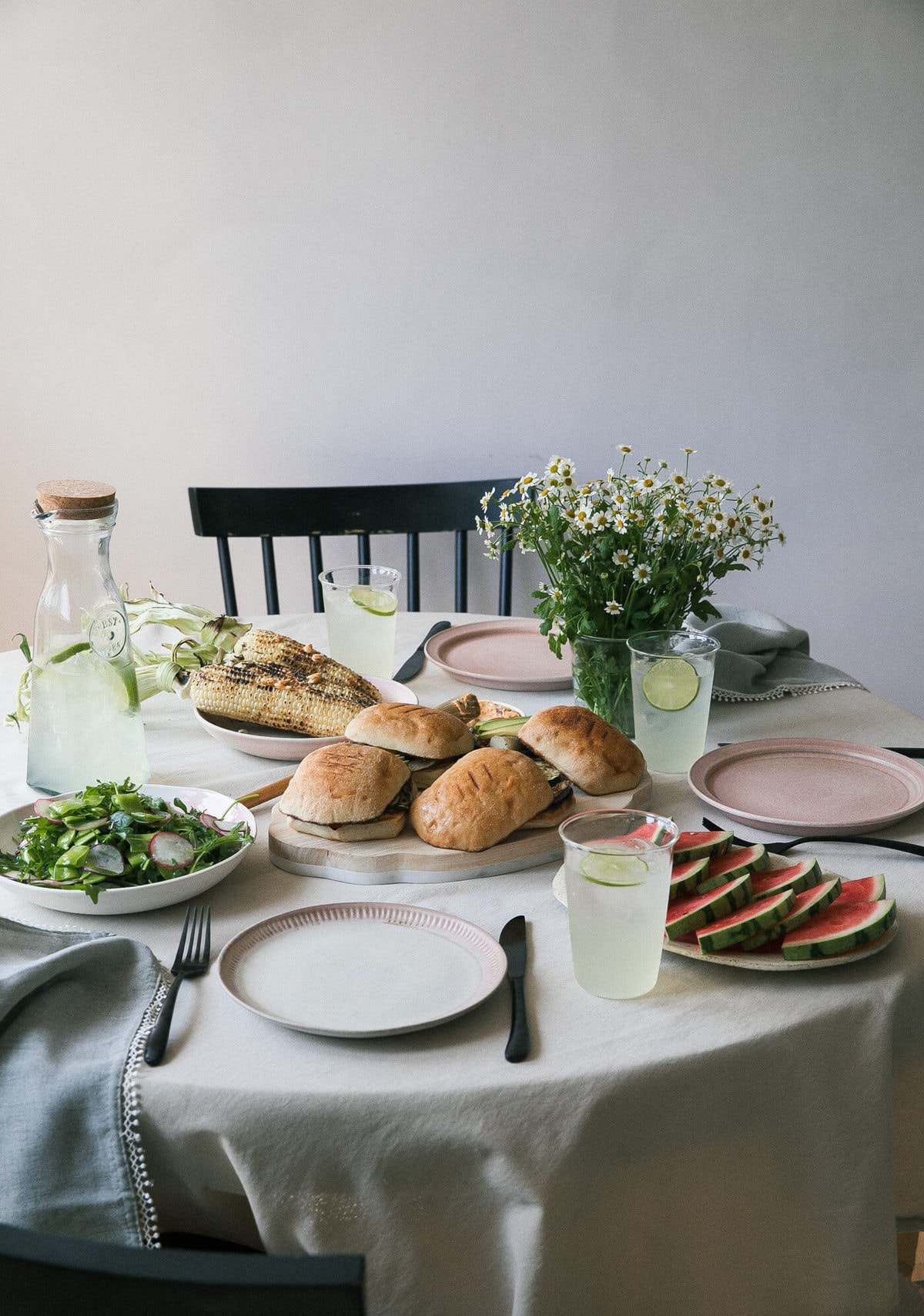 I'm not gonna lie, I actually didn't even know how to use a grill until 6 months ago. I've always had a gas grill or no grill at all. I lived in Los Angeles for years and years with no outdoor space so please don't hold it against me! But a few months ago, I got a grill. A bright, pretty red one and finally purchased one of those chimney things and learned how to use it properly. It honestly couldn't be simpler so I have no idea why I was a little intimidated by it.
The best part of summer—besides copious amounts of watermelon and popsicles—is grilling. I love grilled foods. And I could eat a grilled veggie sandwich every single day. They are so good and light-feeling.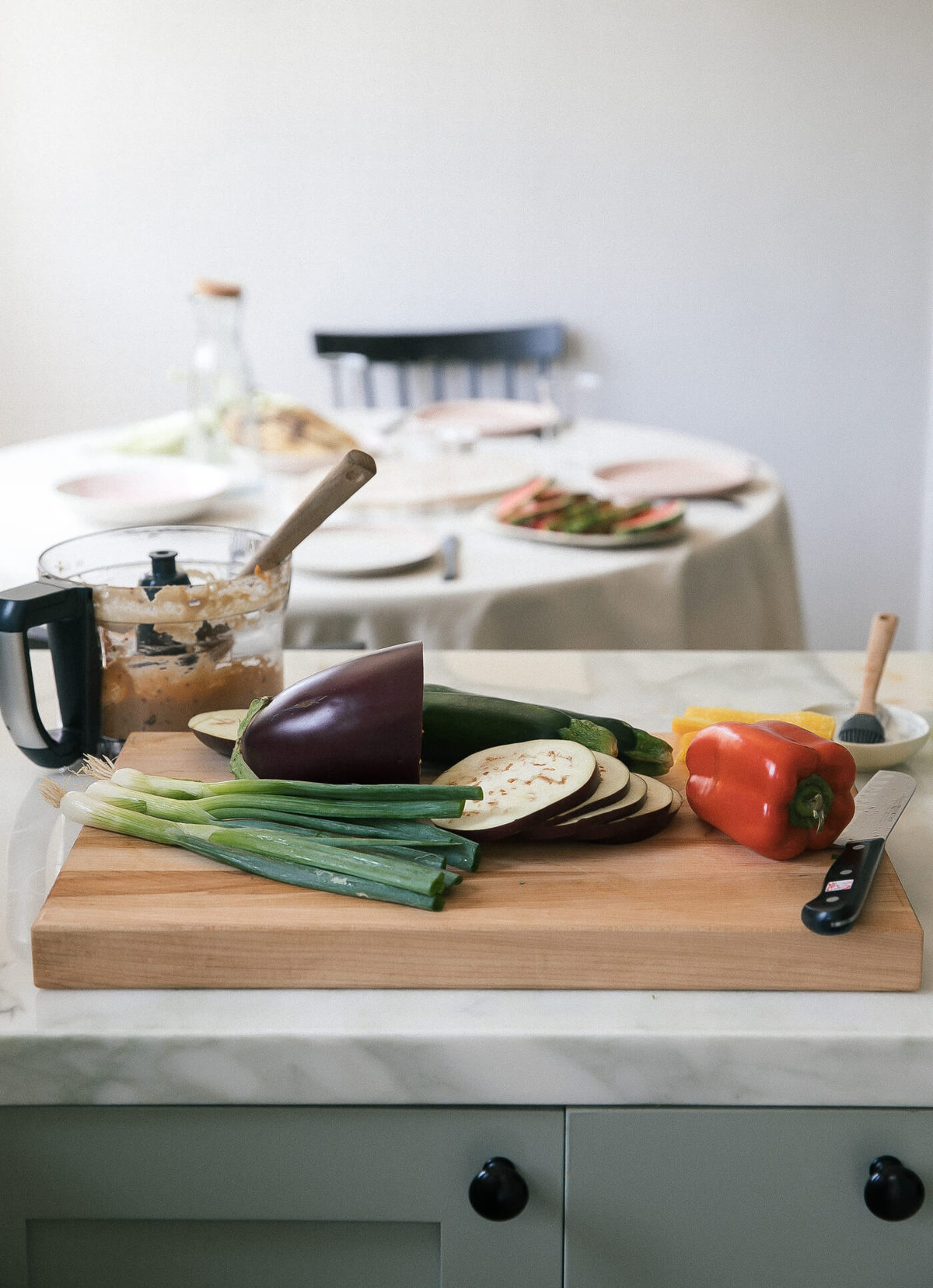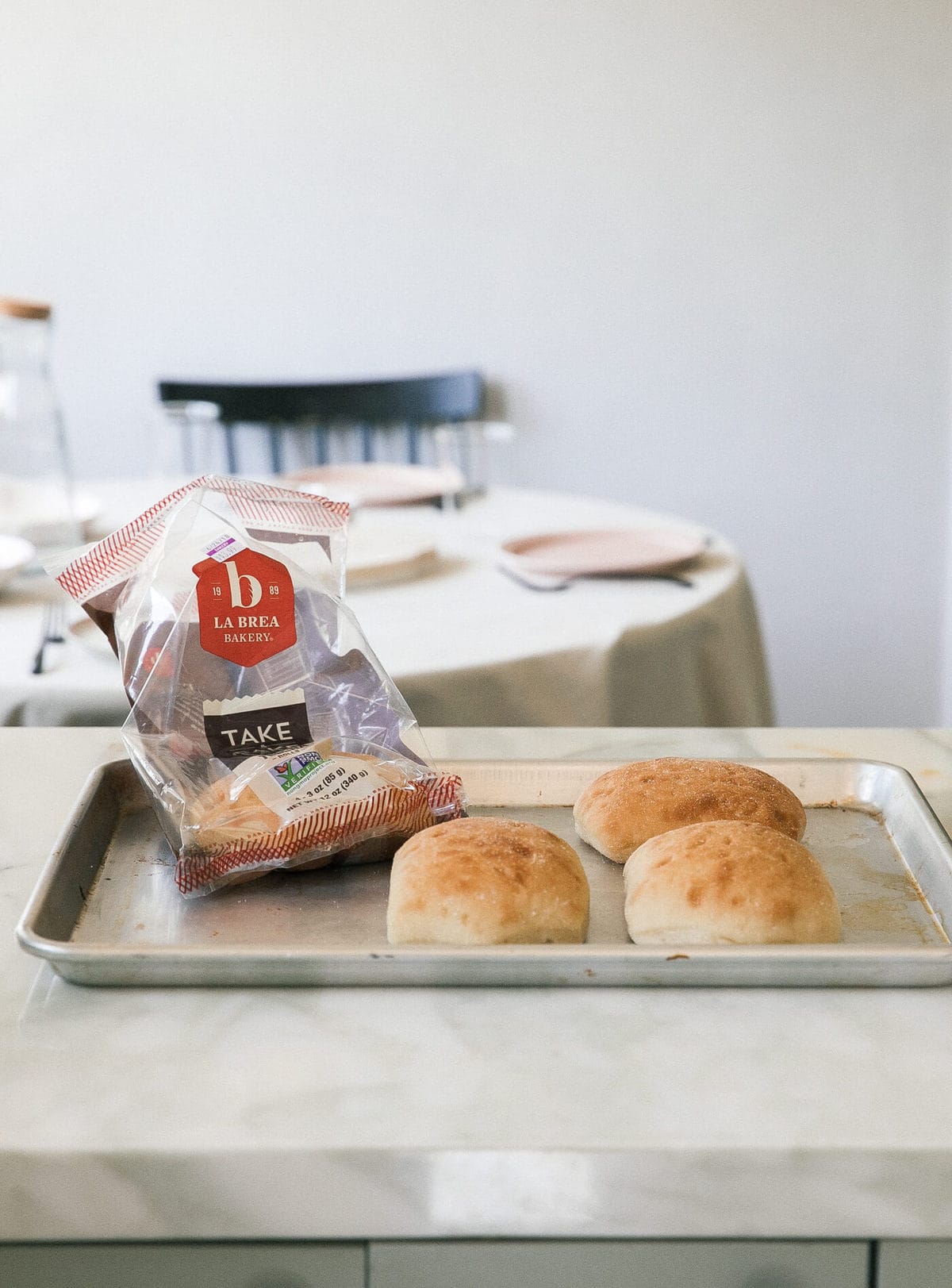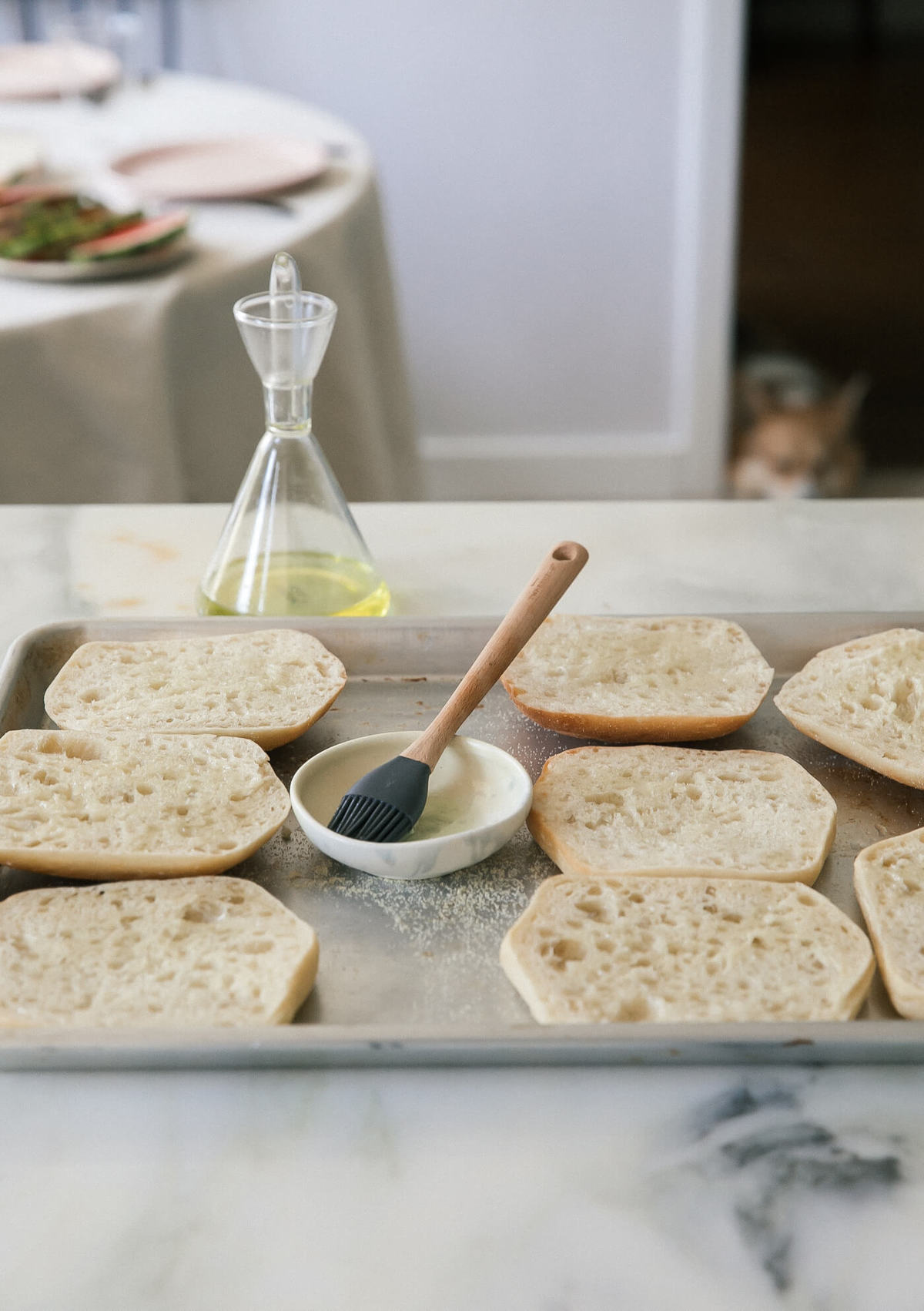 For this post, I teamed up with La Brea Bakery! I love their bread; in this recipe, I used their Telera Take And Bake Rolls, and you can find a coupon to purchase on their site and more summer recipes here. I baked the bread on a baking sheet for about 5 minutes and then sliced the rolls in half and grilled them.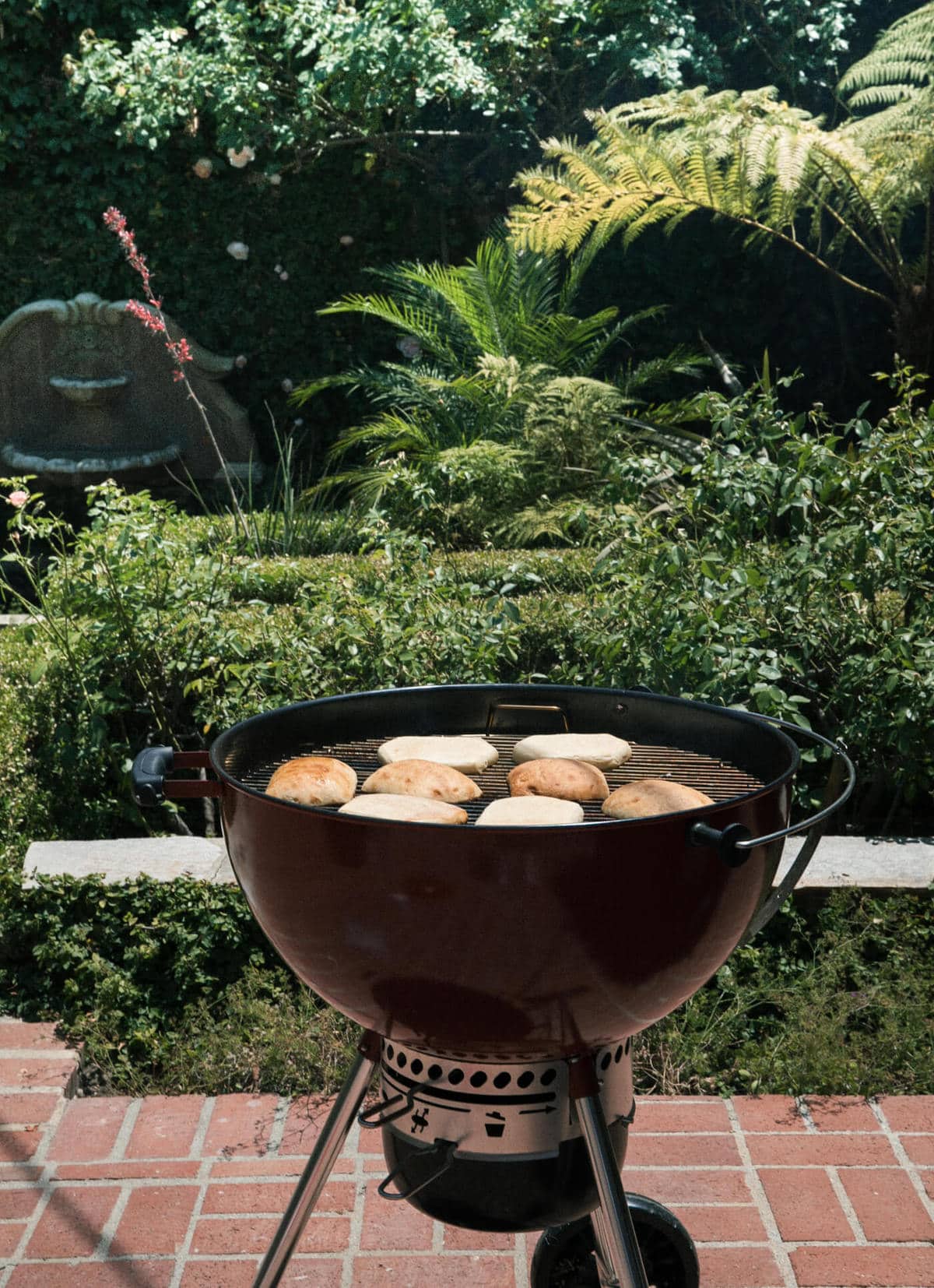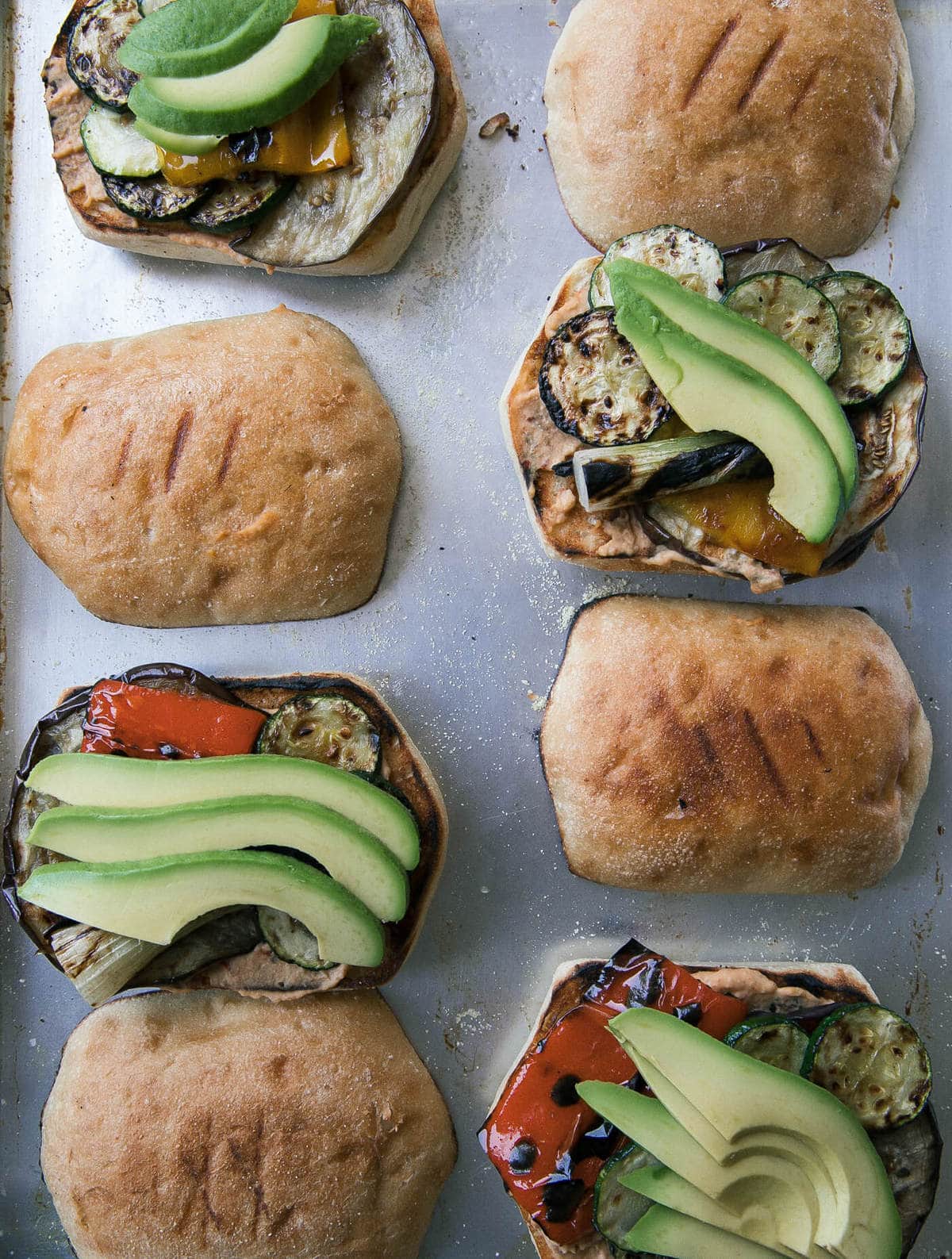 The grill was insanely hot so I grilled them for probably a minute, max. I learned the hard way because the first one I put on the grill turned into a big piece of char and I was like, "WHOOPS!" Name of the game is to stay close by (ideally in the shade) and keep an eye on them.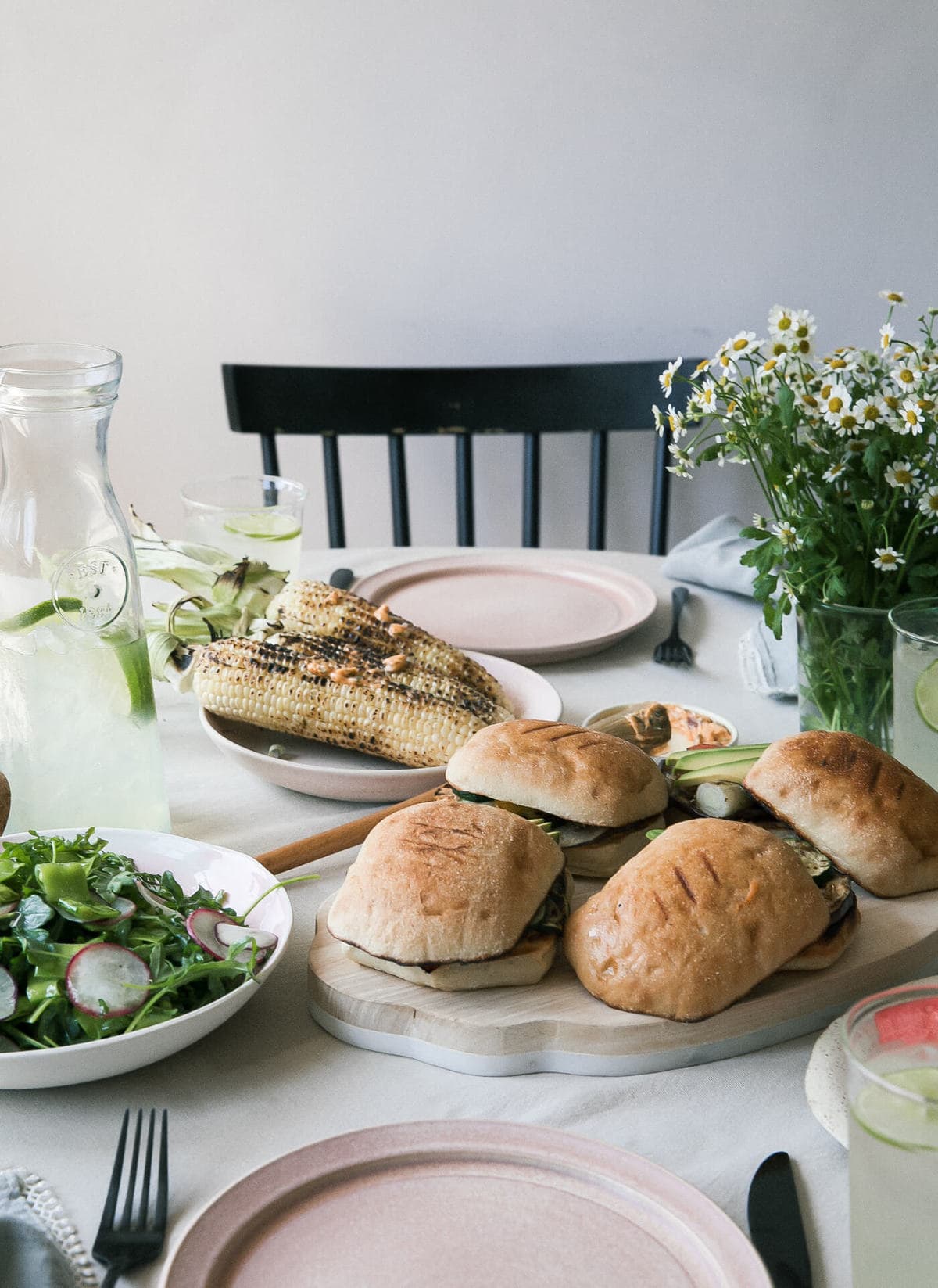 I tossed the grilled veggies in some olive oil and a few healthy pinches of salt and cooked them for about 5 minutes. I smothered the bread with a few swipes of a short-cut chipotle hummus (SO BOMB!) and put them on this bread.
In the summer, I want things to be simple and chill (more than usual) so I went the short-cut route on the hummus. Of course, you could make the hummus homemade and then add the chipotles in adobo. Both are pretty simple.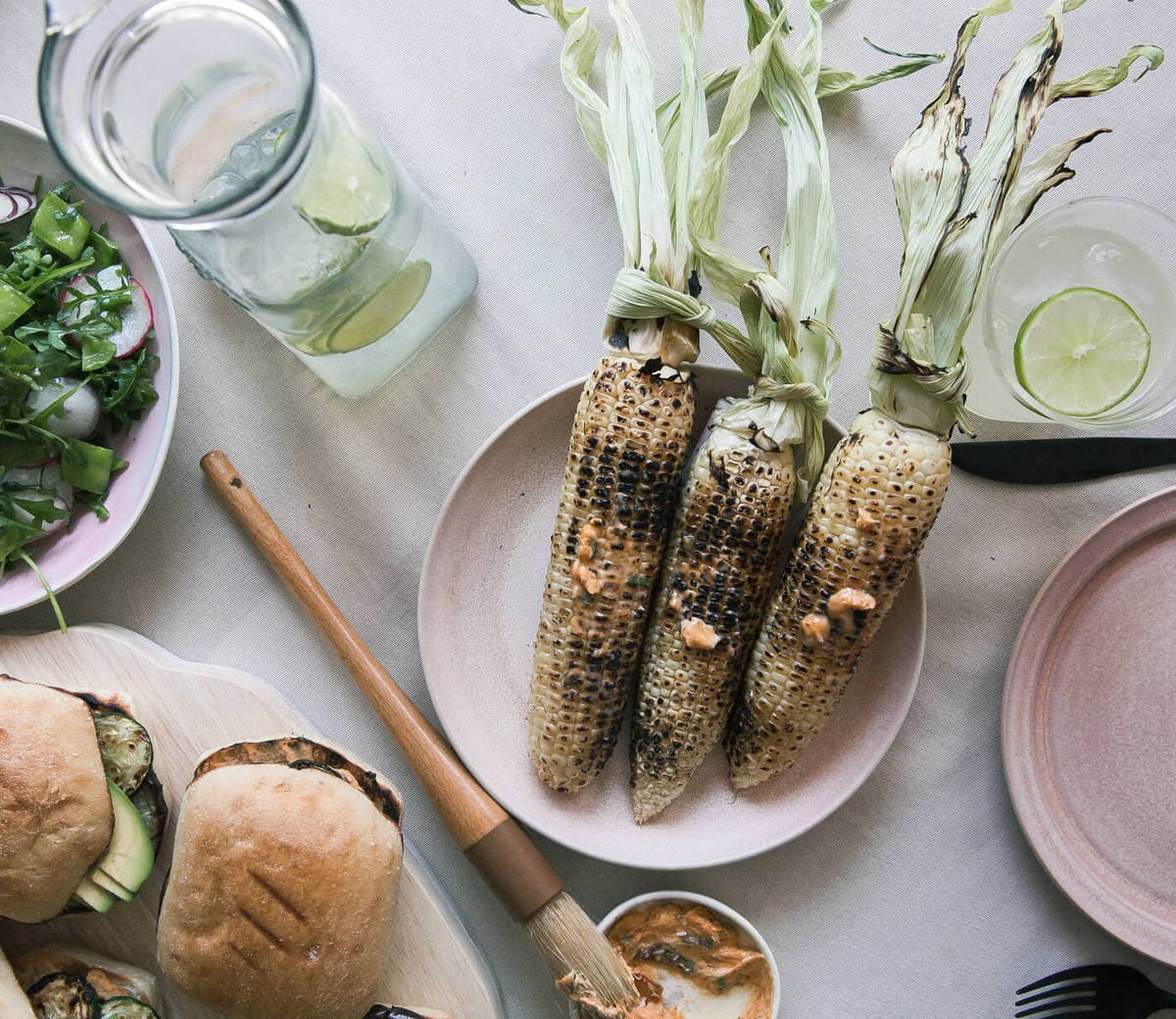 The sandwich was made even better with a few slices of cold avocado. I enjoyed this sandwich room temperature so no need to freak out if it's not super warm when served. The bread was crispy on the outside and so soft on the inside.
I paired it with a radish and snap pea salad, some slices of watermelon and some grilled corn. (I took the leftover chipotles in adobo and smashed them with some butter.)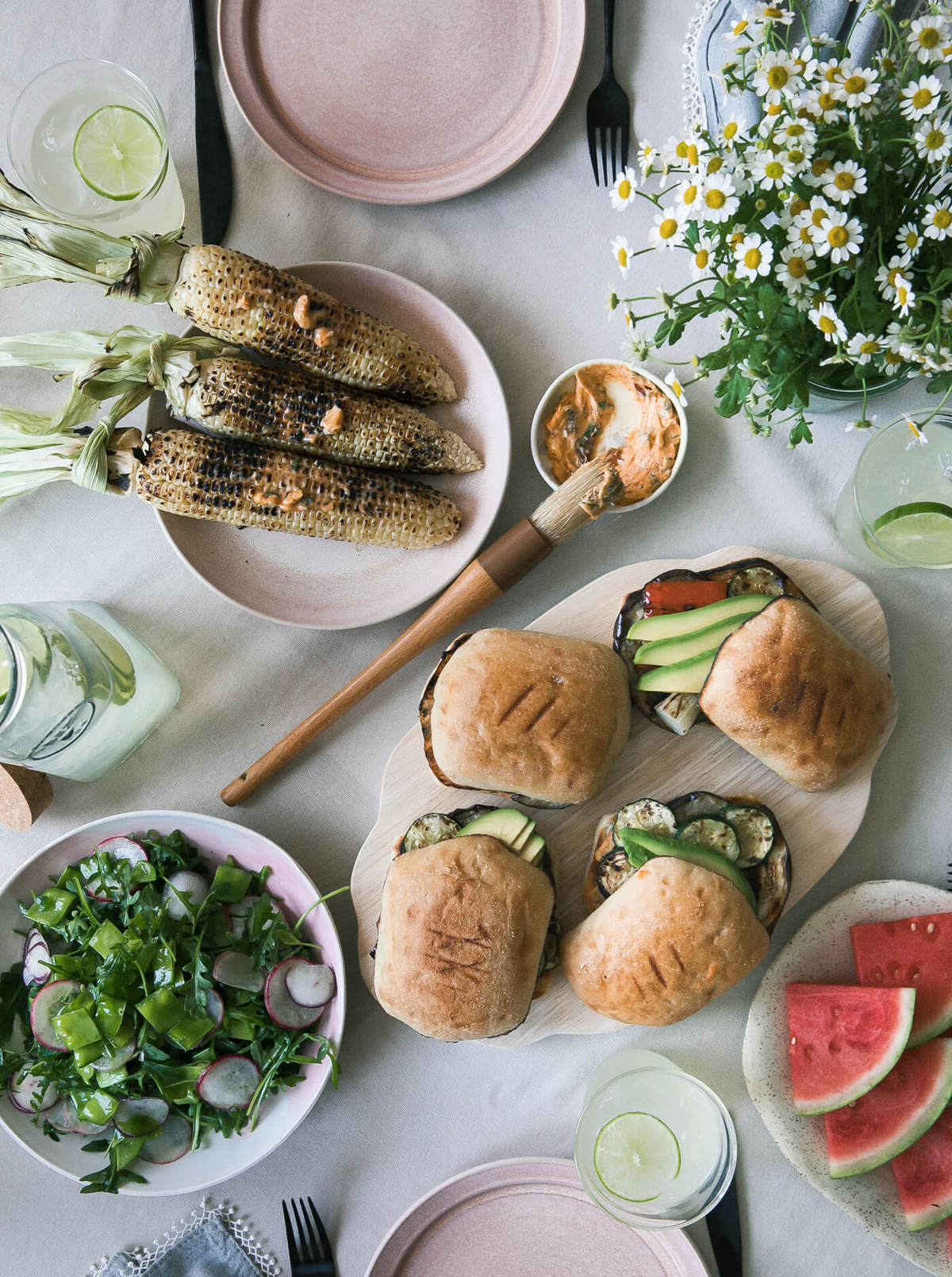 This is my perfect summer lunch!
(This post is sponsored by La Brea Bakery. Thank you for supporting the sponsors that keep A Cozy Kitchen cozy.)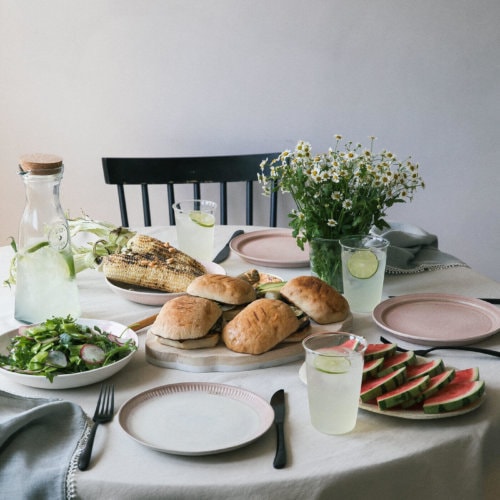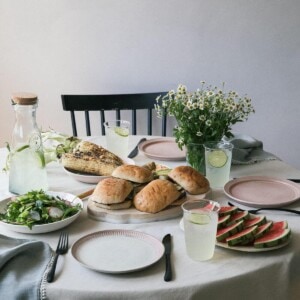 Grilled Veggie Sandwiches with Chipotle Hummus
Ingredients
Short-Cut Chipotle Hummus: 
2

chipotles in adobo

,

from a can, I usually freeze the remaining chiles 

8

ounces

store-bought or homemade hummus

Pinch

of salt

,

to taste 
Veggie Sandwiches: 
4

La Brea Bakery Telera Take and Bake Rolls

3

tablespoons

olive oil

,

divided

1

zucchini

,

trimmed and cut into 1/4-inch slices

1/2

eggplant

,

trimmed and cut into 1/4-inch slices

1

red pepper

,

trimmed and cut into 1-inch slices

2

green onions

1

avocado

,

sliced, optional
Directions
To Make the Short-Cut Chipotle Hummus: 
To a food processor, add the chipotles in adobo. Pulse until minced. Add the store-bought or homemade hummus; pulse until thoroughly combined. Give it a taste and adjust the salt to your liking. Set aside. 
To Make the Veggie Sandwiches: 
Preheat oven to 350 degrees F. Place the Telera rolls on a baking sheet. Transfer to the oven and bake for 5 to 7 minutes. There won't be a visual difference so be sure to set a timer. Allow the rolls to come to room temperature. Slice the rolls in half. 

Prep your grill and get it ready for grilling. Here's a link to setting up a grill. Brush both sides of the rolls with olive oil. Using tongs, place the bread slices on the hottest part of the grill, toasting them for about 30 seconds to a minute. Flip them over and toast for an additional 30 seconds. Remove and set them aside. 

To a bowl, add the vegetables, along with the remaining olive oil (about 2 tablespoons) and a few pinches of salt. Add the vegetables to the grill. I found the zucchini are cooked in about 3 minutes (over a 400 degrees F grill), flipping them about halfway. The eggplant, peppers and green onions took about 5 to 7 minutes. This will vary depending on where you put the vegetables on the grill (some spots are hotter than others) and what the temperature is. Use your best judgement! Remove them from the grill and set them aside. 

To assemble the sandwiches, smear a tablespoon or two of hummus onto each bottom half of the rolls. Top with a few vegetables and add the other half of bread. Add avocado if you like! Slice in half and serve.
Nutrition Facts
Grilled Veggie Sandwiches with Chipotle Hummus
Amount Per Serving (4 g)
Calories 0
* Percent Daily Values are based on a 2000 calorie diet.