Honeycomb Candy is made with zero corn syrup and uses all clover honey. Honeycomb Toffee is a delicious candy, perfect to give as gifts.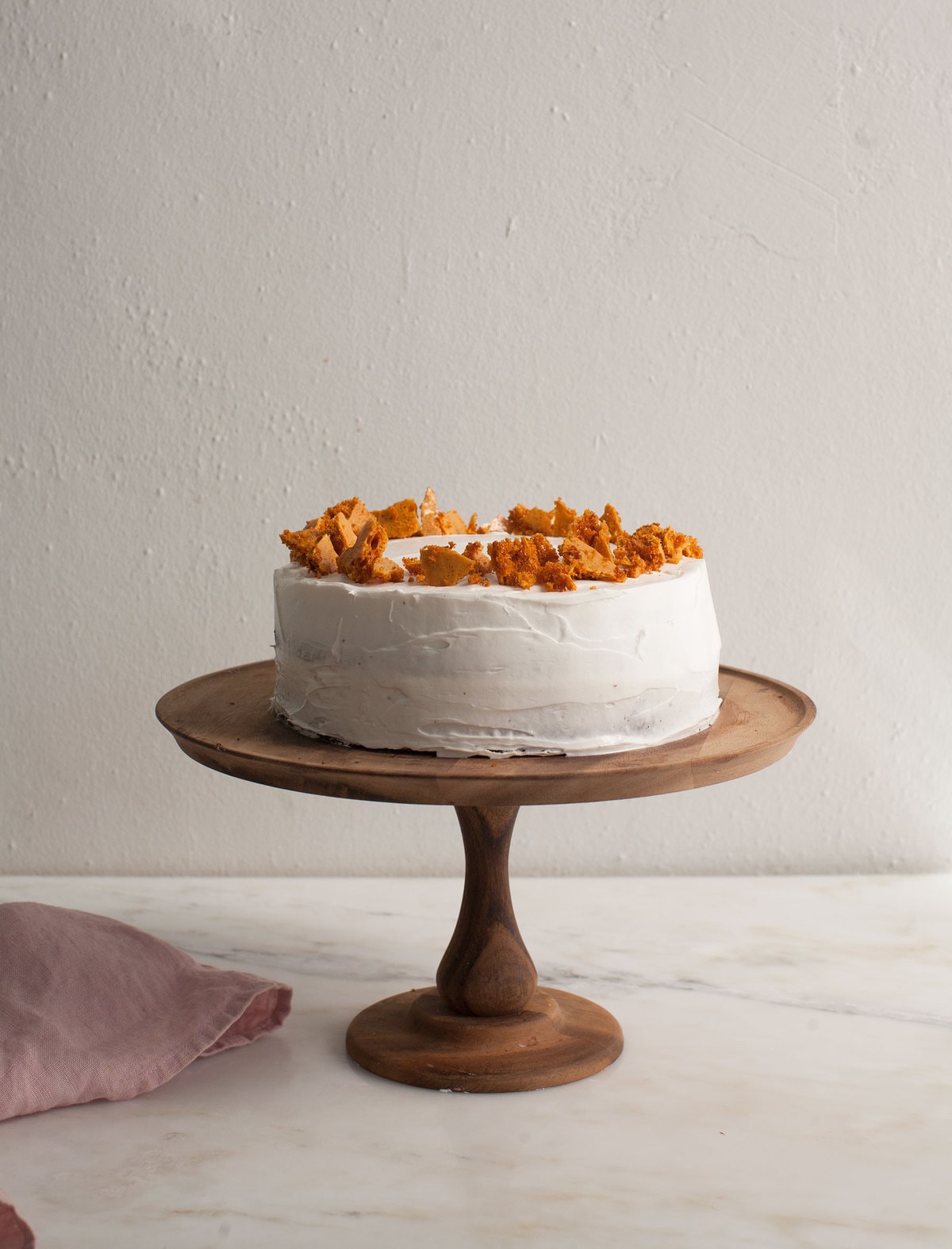 Autumn has finally arrived in LA and I'm rolling in it like a dog in recently fertilized grass. Yesterday I put on my fluffiest of fluffy socks, put Notting Hill on the TV and baked my lil' heart away—it was my favorite Sunday. And then I made this Honeycomb Candy.
One of the things that has been on my to-make list forever is this—honeycomb! I don't think it's a big secret that I don't love corn syrup. I do love it in marshmallows though. This honeycomb doesn't have a drop of corn syrup, instead it uses honey because duh, that's what honeycomb should be made with!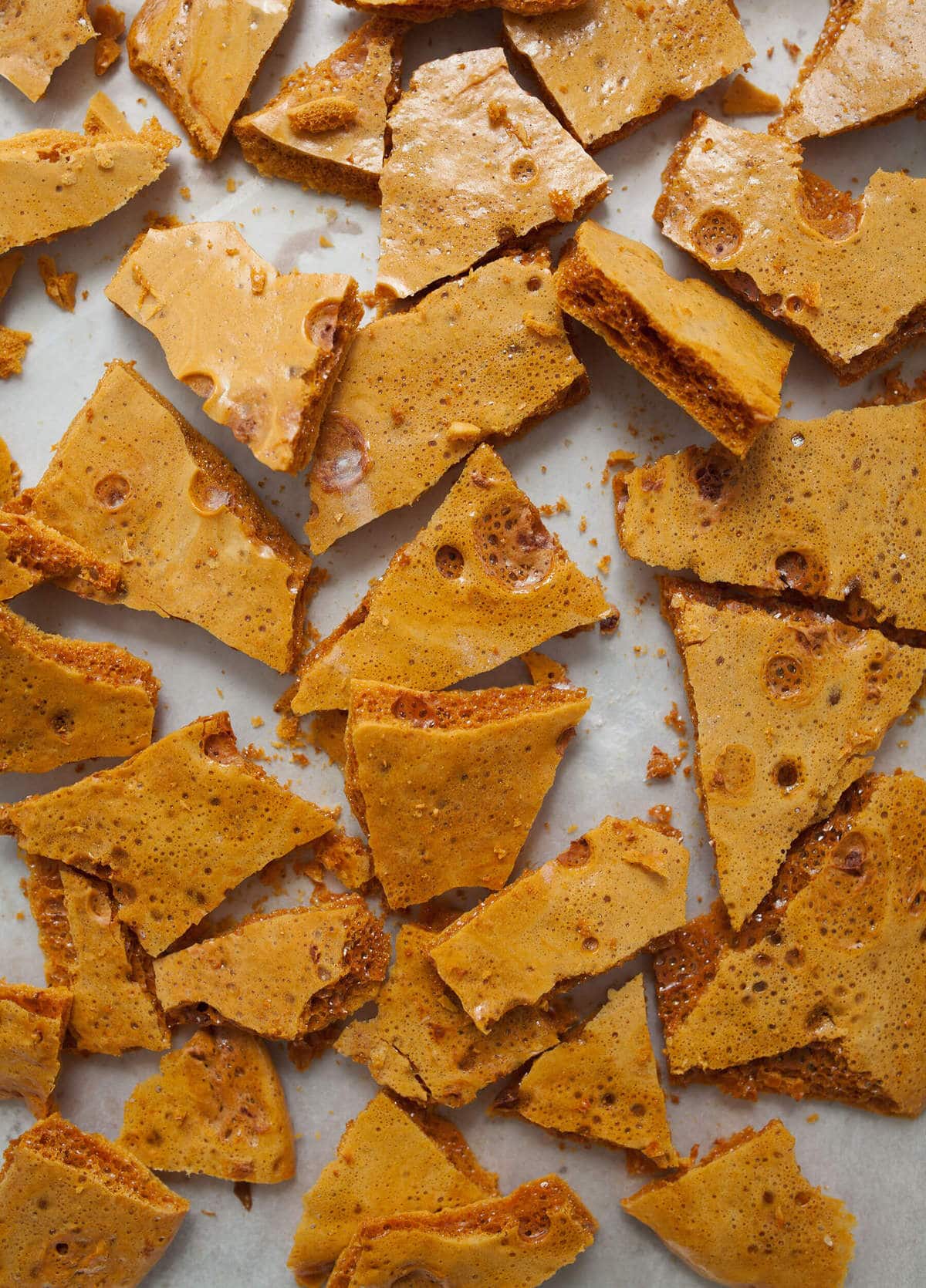 Before we begin, let's start with basics.
What Is Honeycomb?
Honeycomb has a lot of different names: honeycomb toffee, sponge toffee, cinder toffee, hokey pokey, etc. They're all names to describe a candy that's made from combining brown sugar, corn syrup and baking soda. The lattice structure of the candy is caused by the baking soda reacting with the acid, resulting in these little air pockets throughout the candy. These pockets of air make it look like honeycomb!
How This Recipe is Different
This recipe uses ZERO corn syrup. I don't think corn syrup is terrible at all. But I love the flavor of honey and I wanted my honeycomb to taste like honey.
I used clover honey, but feel free to use wildflower or another type of honey that you like. I'd probably avoid raw, mainly because I haven't tried it that way and I want you to actually end up with something edible, breakable and delicious.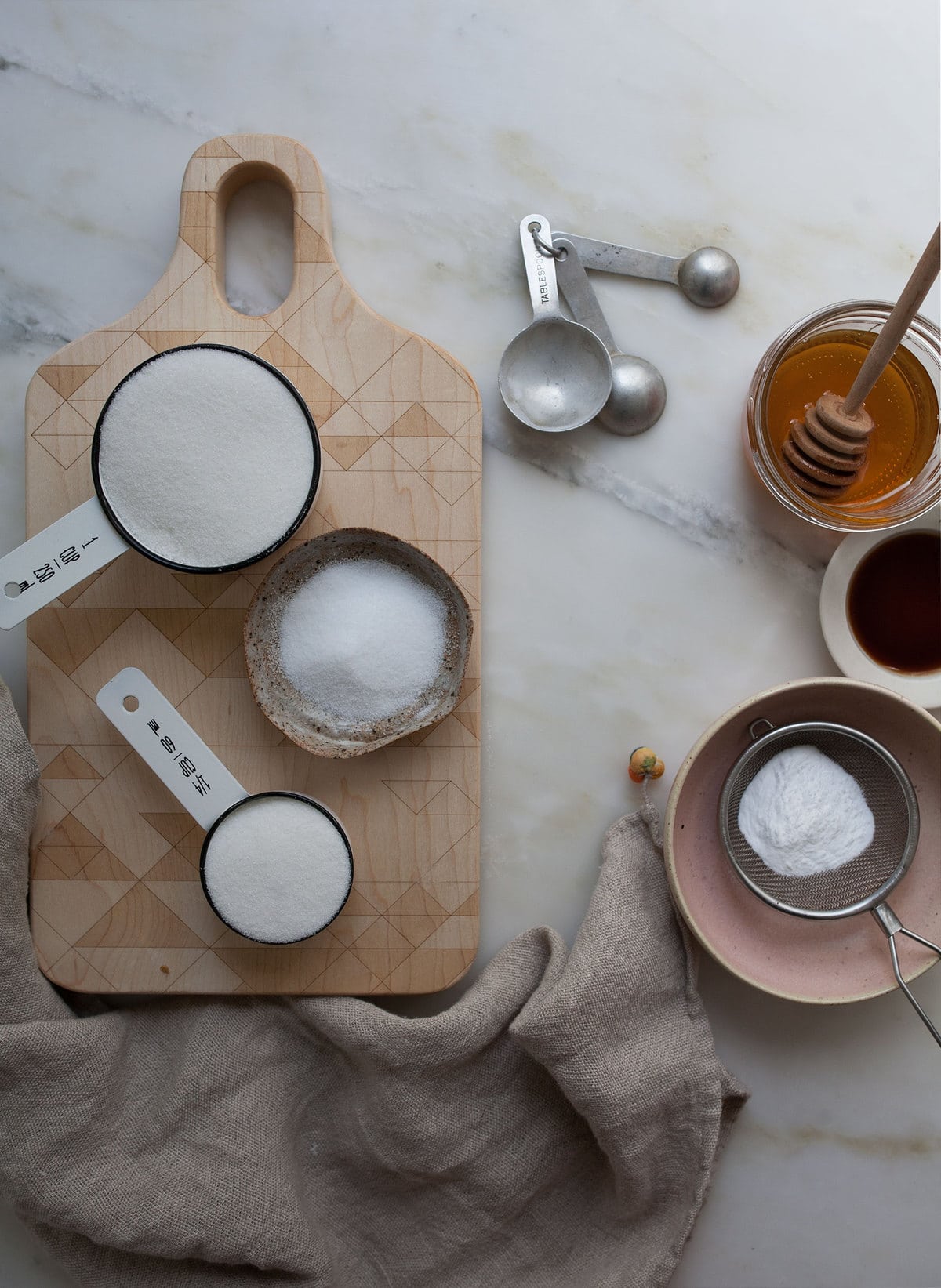 Preparation Is Key
The honeycomb is cooked in a large pot (I used a 5-quart Dutch oven). When you add everything to the pot, you'll think it's a bit silly and it's way too big but when the baking soda is added, the whole thing bubbles up quite a bit so you want that extra space. SAFETY!
It really takes like 10 minutes to make. And after that you just transfer it to a baking sheet and wait for it to set, which is like a minute.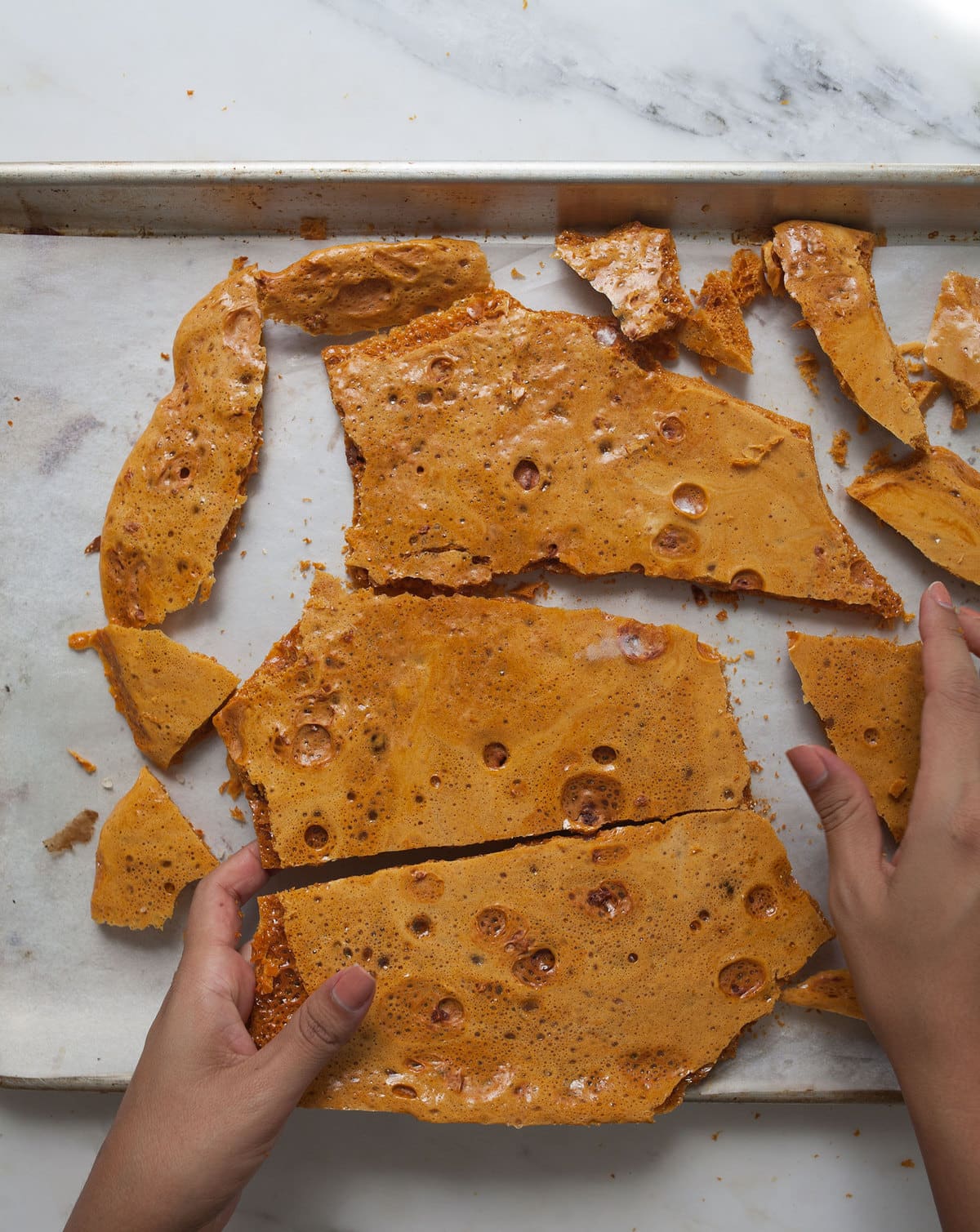 Breaking it up is maybe my favorite part.
What to do with Honeycomb Candy?
CHOCOLATE – Dip the broken pieces in chocolate and top with a bit of Maldon sea salt.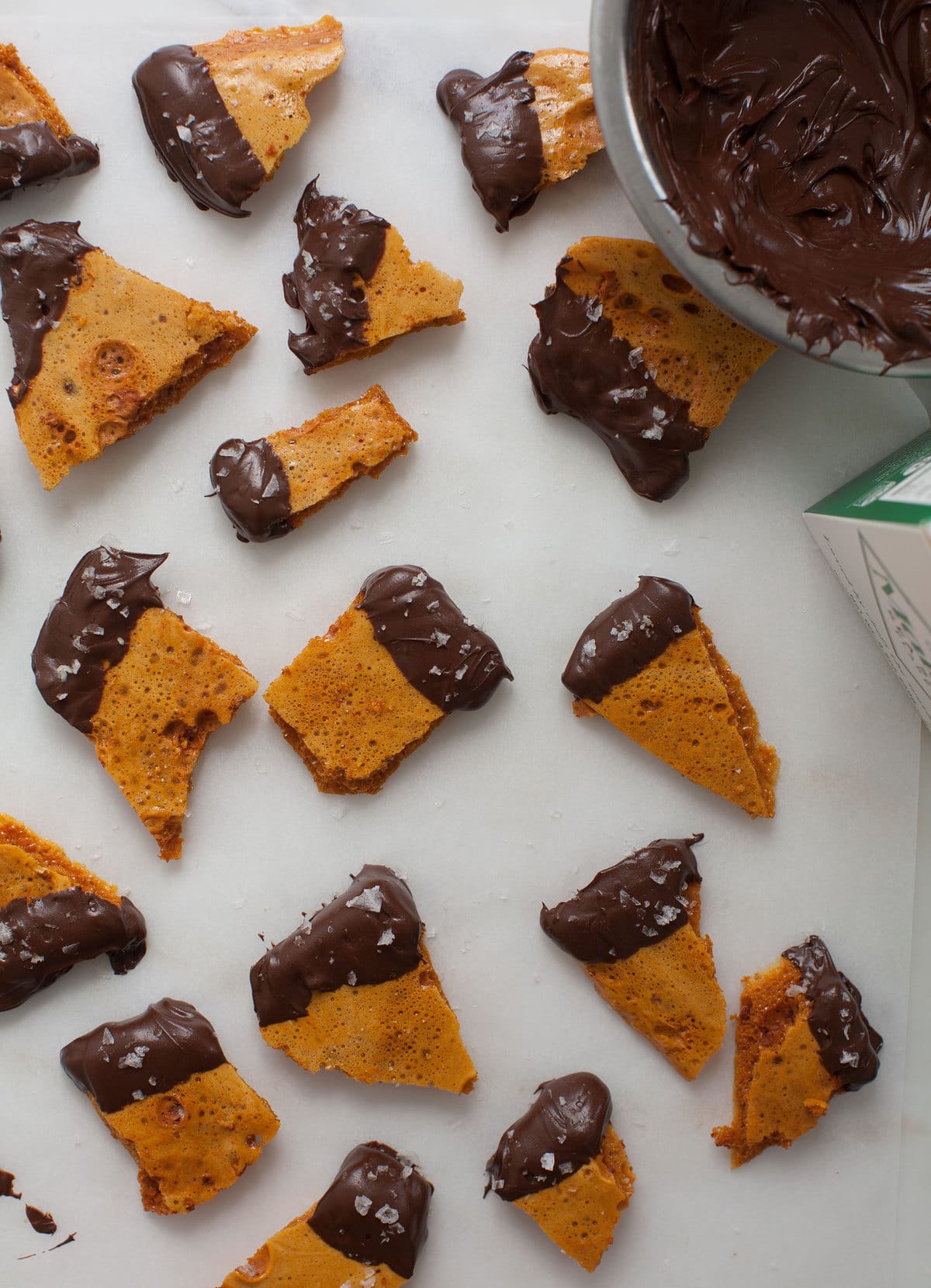 CAKE – Take a cake that's basic AF to non-basic by garnishing the top with honeycomb shards. Instant drama.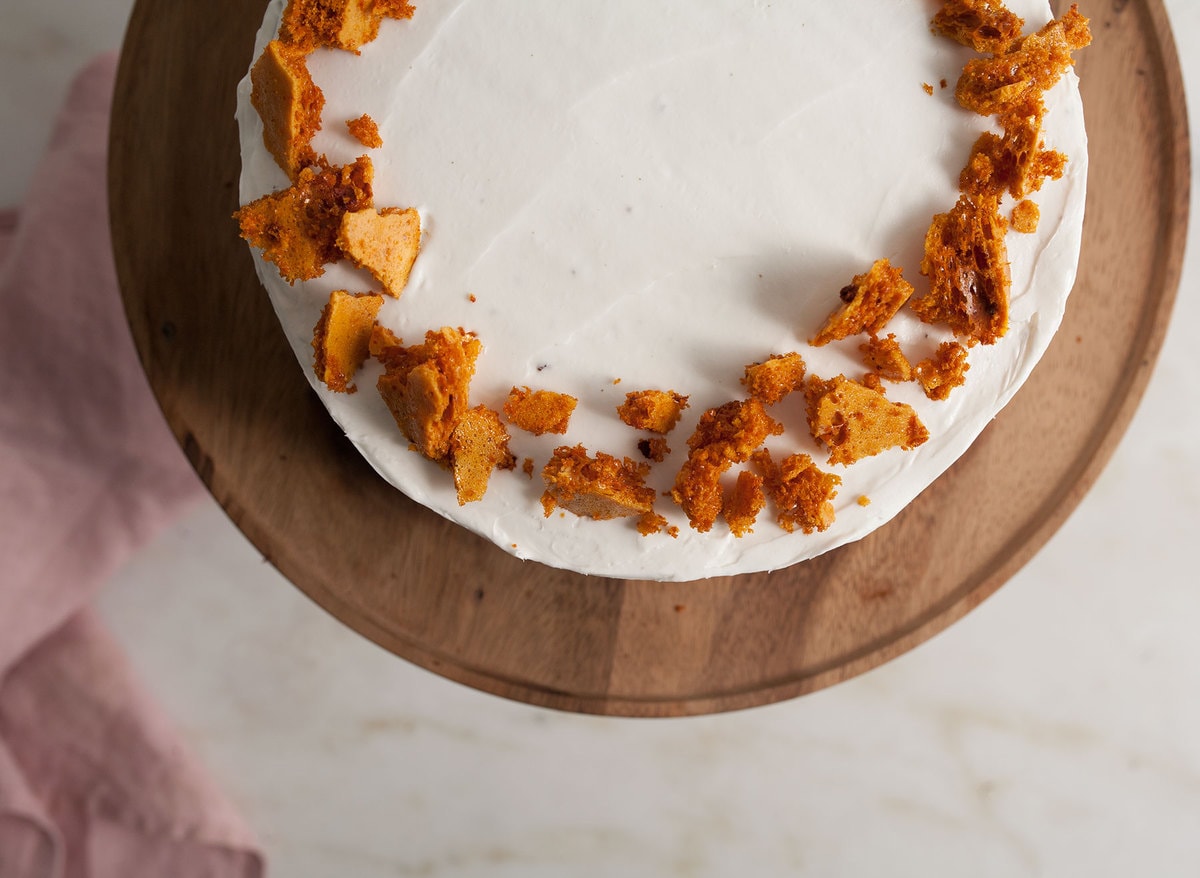 MILKSHAKE – The best part about milkshakes are the mix-ins which give it a tremendous amount of texture to an otherwise silky smooth dessert. The honeycomb doesn't get soggy, instead it provides this wonderful chewy consistency throughout.
And of course, you could just enjoy it on its own. Put it in a bag with a lil' twine on top for a lil' present. Who wouldn't want a bag of Honeycomb Candy!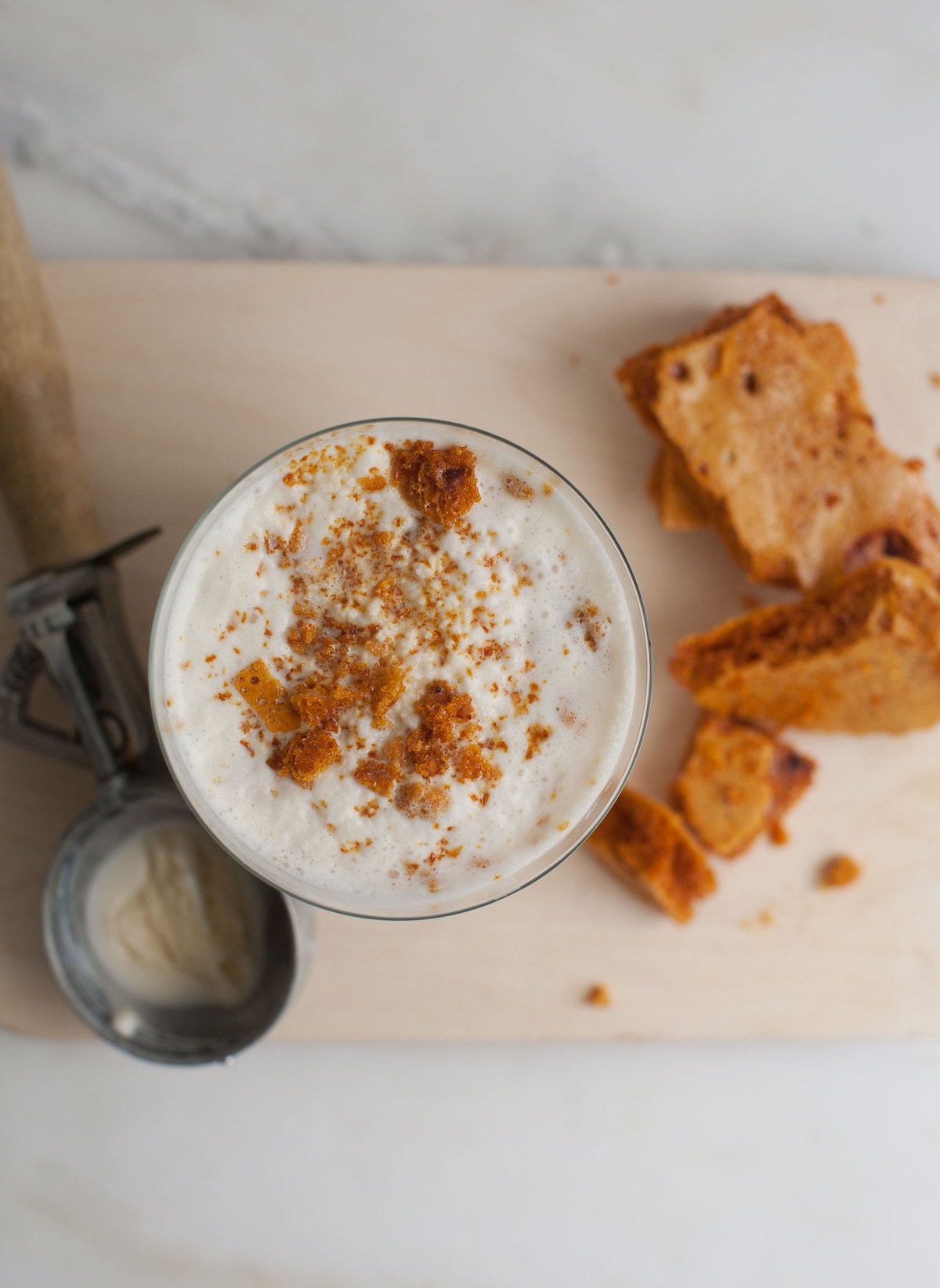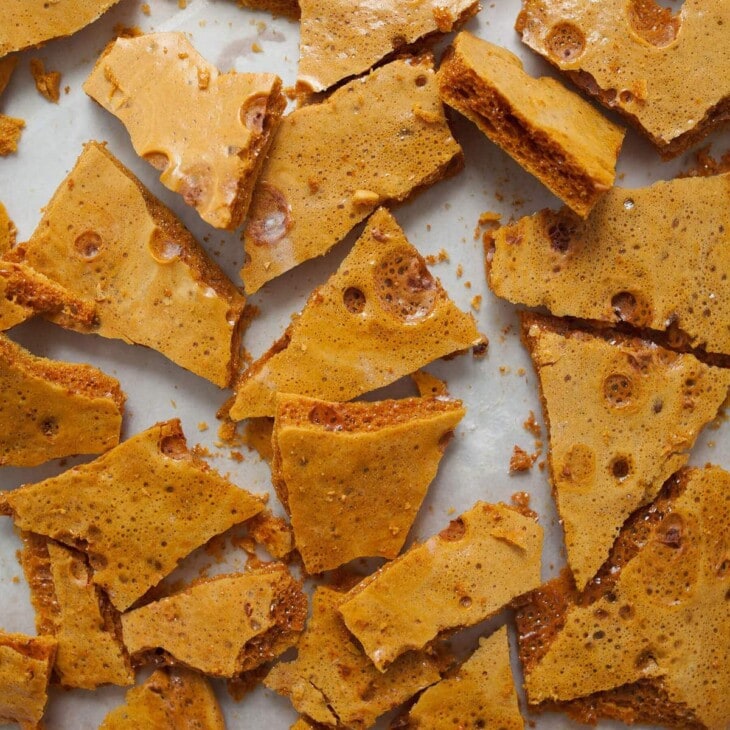 Print Recipe
Honeycomb Candy
This Honeycomb Candy recipe is made with zero corn syrup and uses all clover honey. Honeycomb Toffee is a delicious candy, perfect to give as gifts.
Serving Size:
sheet of honeycomb
Ingredients
1

tablespoon

baking soda

sifted

1 1/4

cups

white granulated sugar

1/2

cup

honey

Pinch

of fine sea salt

1

teaspoon

pure vanilla extract
Instructions
I am the laziest of humans when it comes to sifting ingredients but sifting the baking soda is really important. Be sure to do that before you start this project.

This recipe goes very quickly so gather all of your ingredients and supplies. Line a baking sheet with parchment and have it nearby. A silicon spatula also comes in handy with this recipe.

In a large pot (I like to use a 5-quart Dutch oven), pour in the sugar, honey and salt. Heat the sugar mixture to 295 degrees F, about 3 minutes, stirring it with a silicon spatula to ensure even caramelization. During this time it'll turn an autumn-like brown.

Turn off the heat and then immediately add mix the vanilla extract and baking soda. The mixture will foam up quite a bit, continue stirring until the baking soda completely dissolves. Quickly pour the honeycomb mixture onto a sheet of parchment. Allow it to cool completely before touching it, about 2 minutes.

I waited about 5 additional minutes before attempting to break it apart. I really wanted to make sure it was set. Break the honeycomb apart and transfer to an airtight container. Depending on where you live, the moisture can set in and make it a lot less crisp.
Equipment
1 (4-quart) heavy bottomed Dutch oven or pot
If you make this Honeycomb Candy recipe, let me know on Instagram!
Looking for more dessert recipes? Here are some favorites: