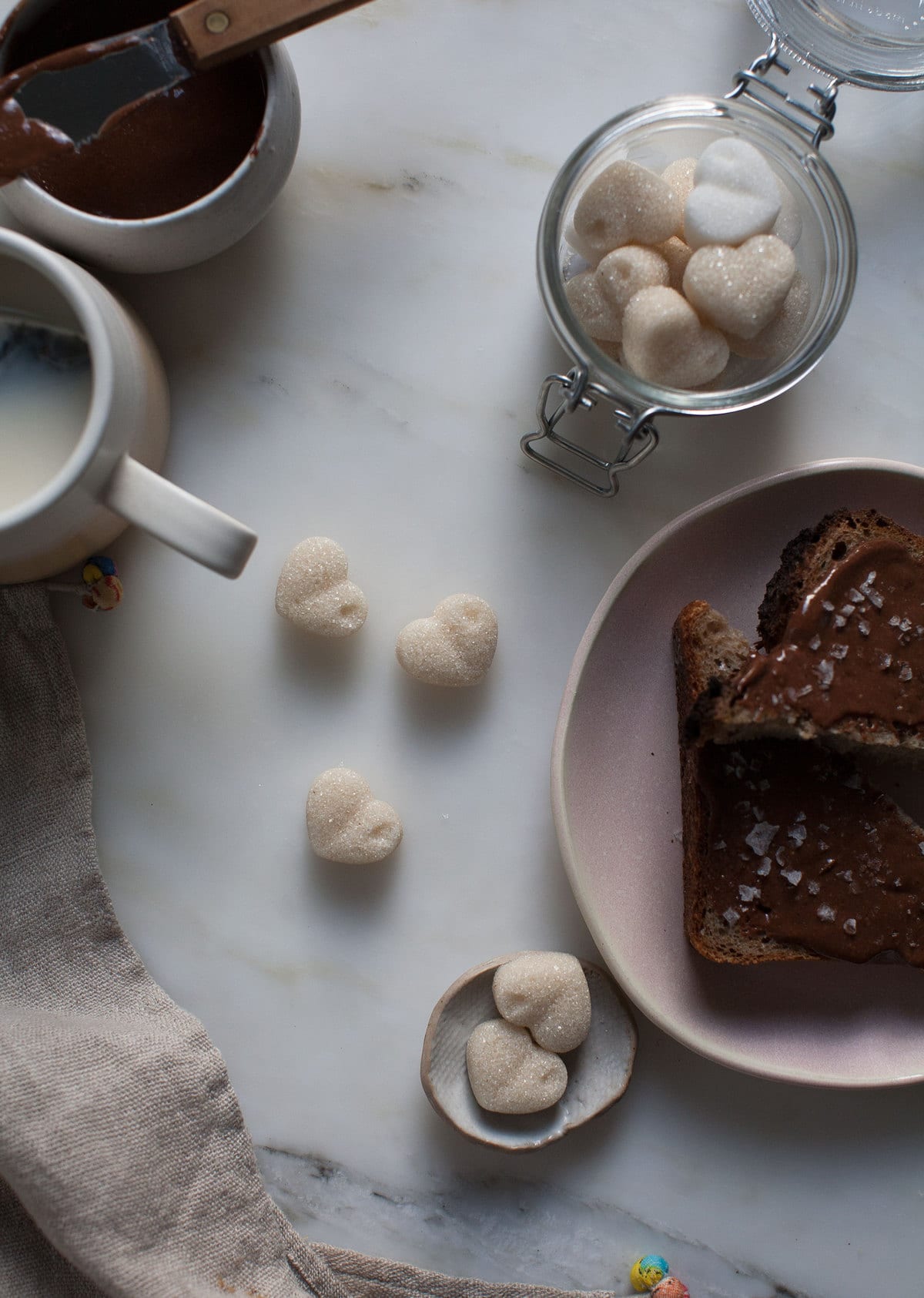 For me, a homemade gift needs to be chill to make. If it's not, then I'll just buy something, you know?
These homemade sugar cubes couldn't be simpler because they require two ingredients: sugar AND water (which comes out of the tap). So really, they only require one and you most likely have sugar in your pantry right this very second.
I got this idea when I was walking through Harrod's last month with Stephanie and saw the most adorable sugar cubes evrrrr. There were heart sugar cubes and sphere sugar cubes and sugar cubes shaped like snowflakes. I wanted to buy them and almost did until I saw the price tag of 30 pounds. Umm…yeah no.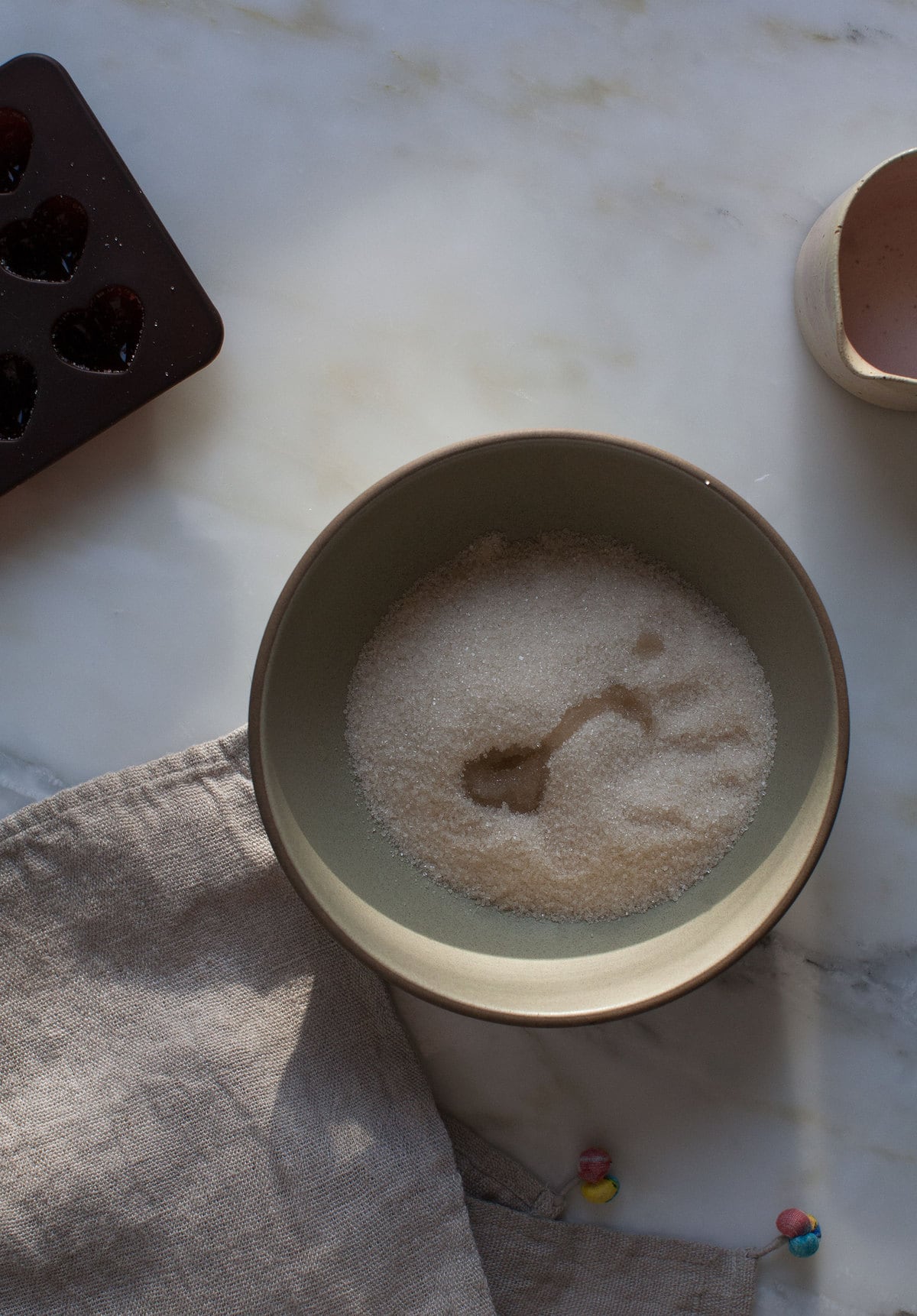 Turns out sugar cubes are the simplest thing to make in the world; I'm so glad I decided to DIY this sucker instead of fall for that Harrod's trap (seriously tho that person is very smart to sell sugar and water for $30—respect!).
The only think you do need to buy is a silicon candy mold. You may have one already, if you don't, don't worry because they're not expensive.
I used this candy mold but you can find others if you like.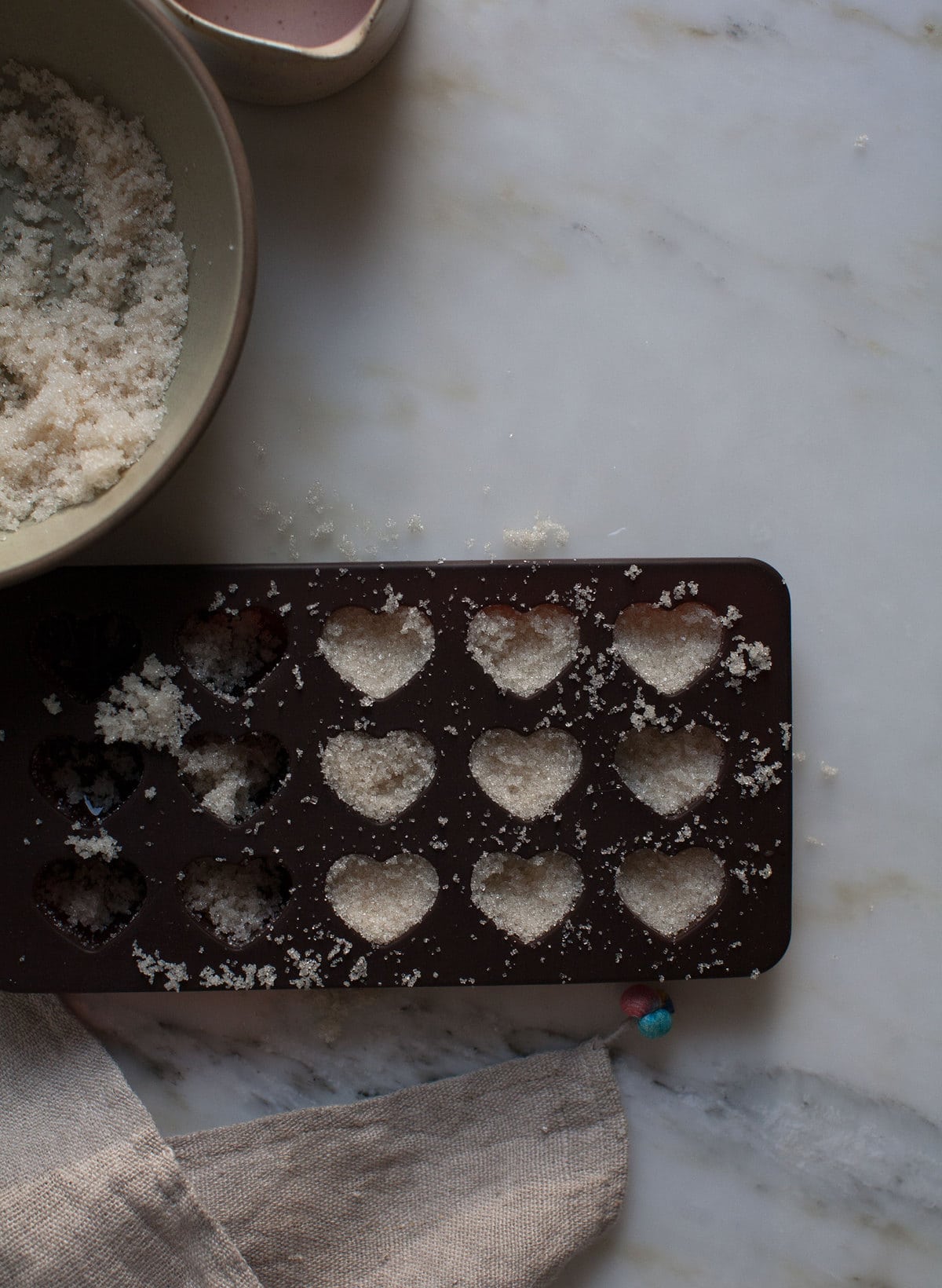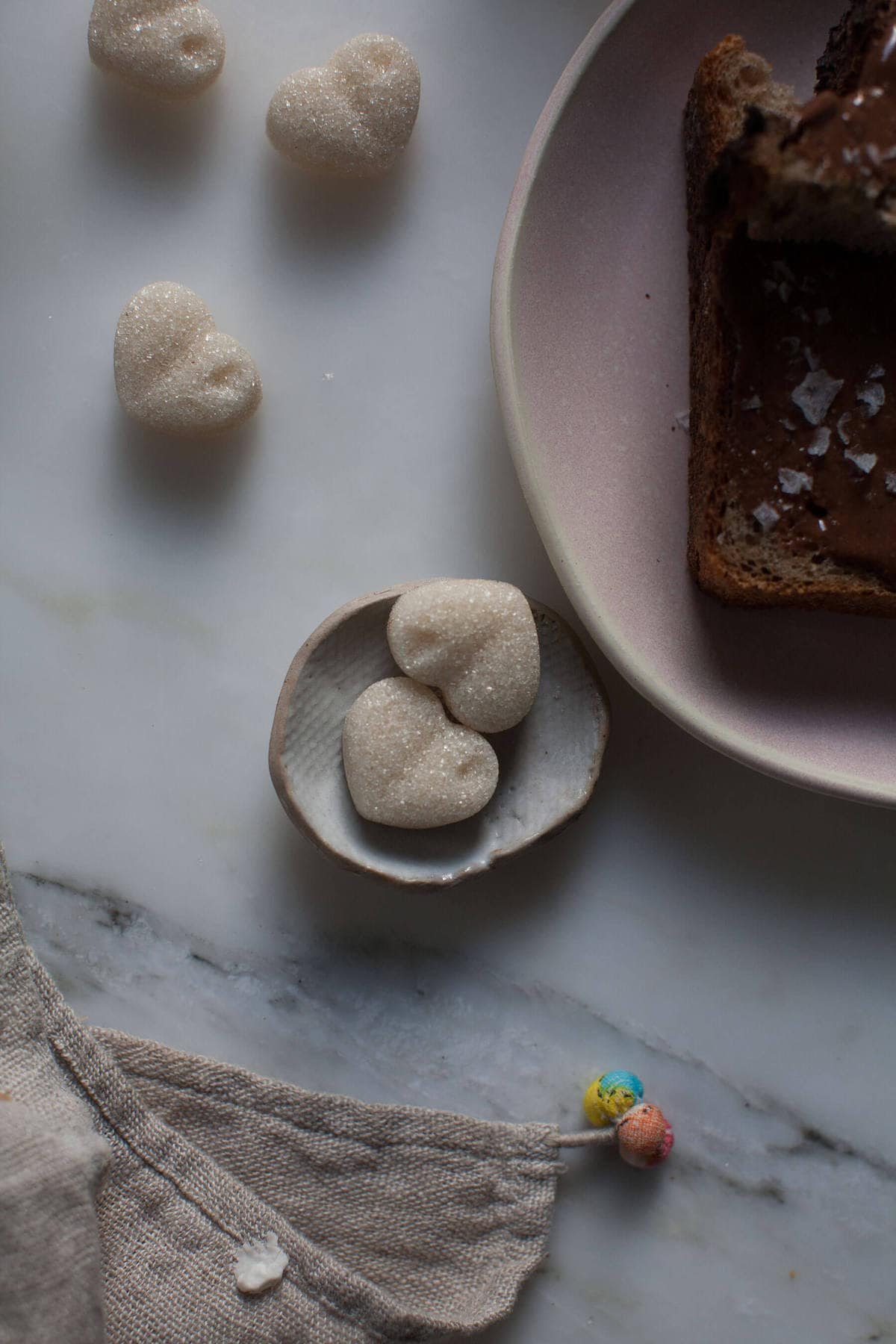 The trick with this is to mix in water until the sugar feels like damp sand. Not soaking wet sand but just damp. And then you need to pack the sugar in the molds pretty tightly. My molds were sort of deep and they ended up yielding pretty big sugar cubes (perhaps too much for a cup of coffee or tea) so I ended up just filing them about half way and they were perfect!
I dried them overnight but if you place them a foot or two away from the heat in your house, then they'll dry even quicker.
After that, just pop 'em out! And you're all done. Sweet holiday cuteness and not for 40 pounds/dollars.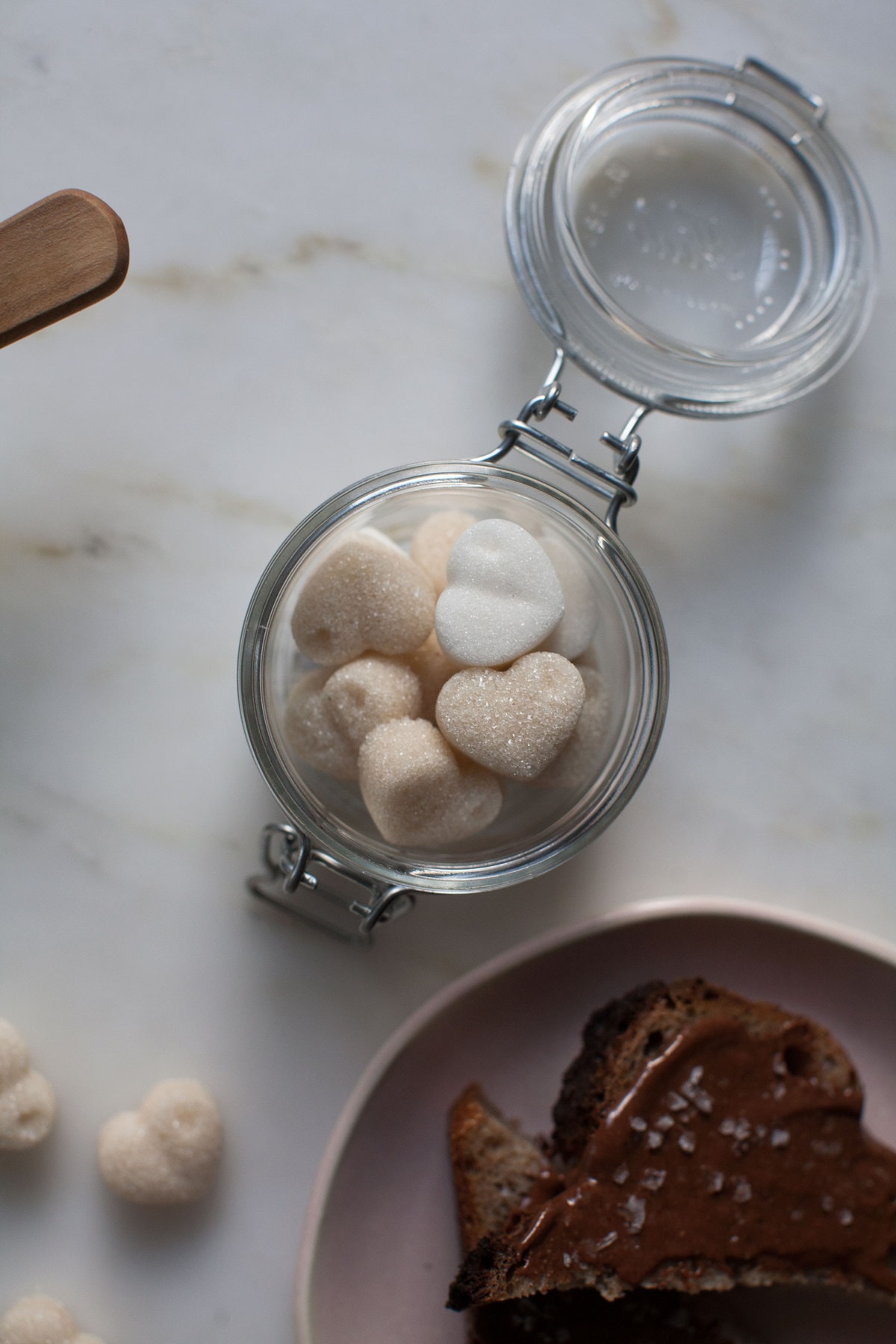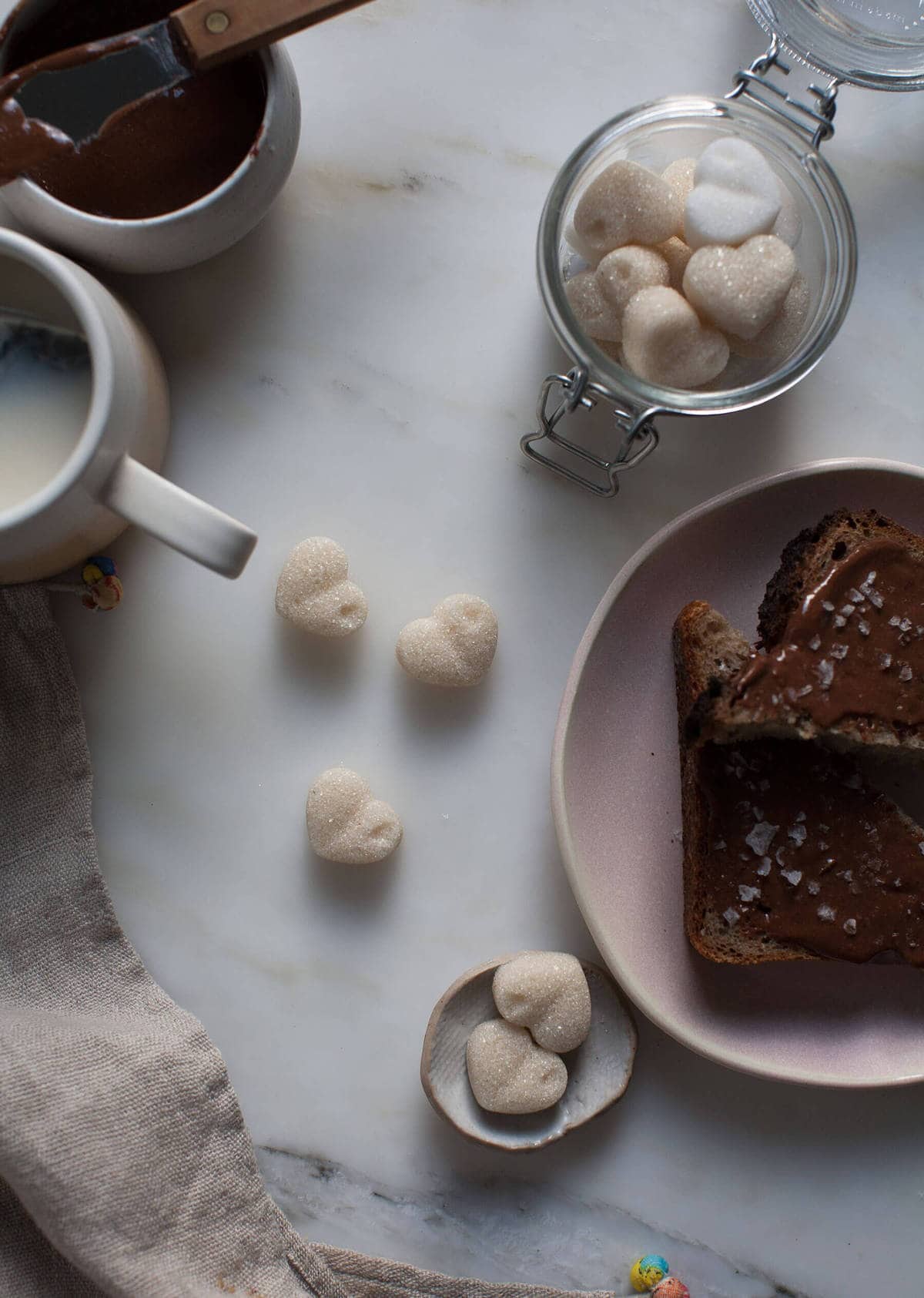 Homemade Sugar Cubes
Print
Serving Size:
30
sugar cubes (this number will vary depending on the size of your mold)
Ingredients
1

cup

pure cane sugar or white granulated sugar

1

teaspoon

water
Directions
In a medium bowl, add the sugar. Pour in the water and and mix vigorously until the water is evenly distributed throughout the sugar. It should feel similar to damp sand. Transfer the sugar to the candy molds and press the granules down until very packed. Air-dry ideally overnight or at least 6 hours. Pop them out of the molds and transfer to an airtight container.