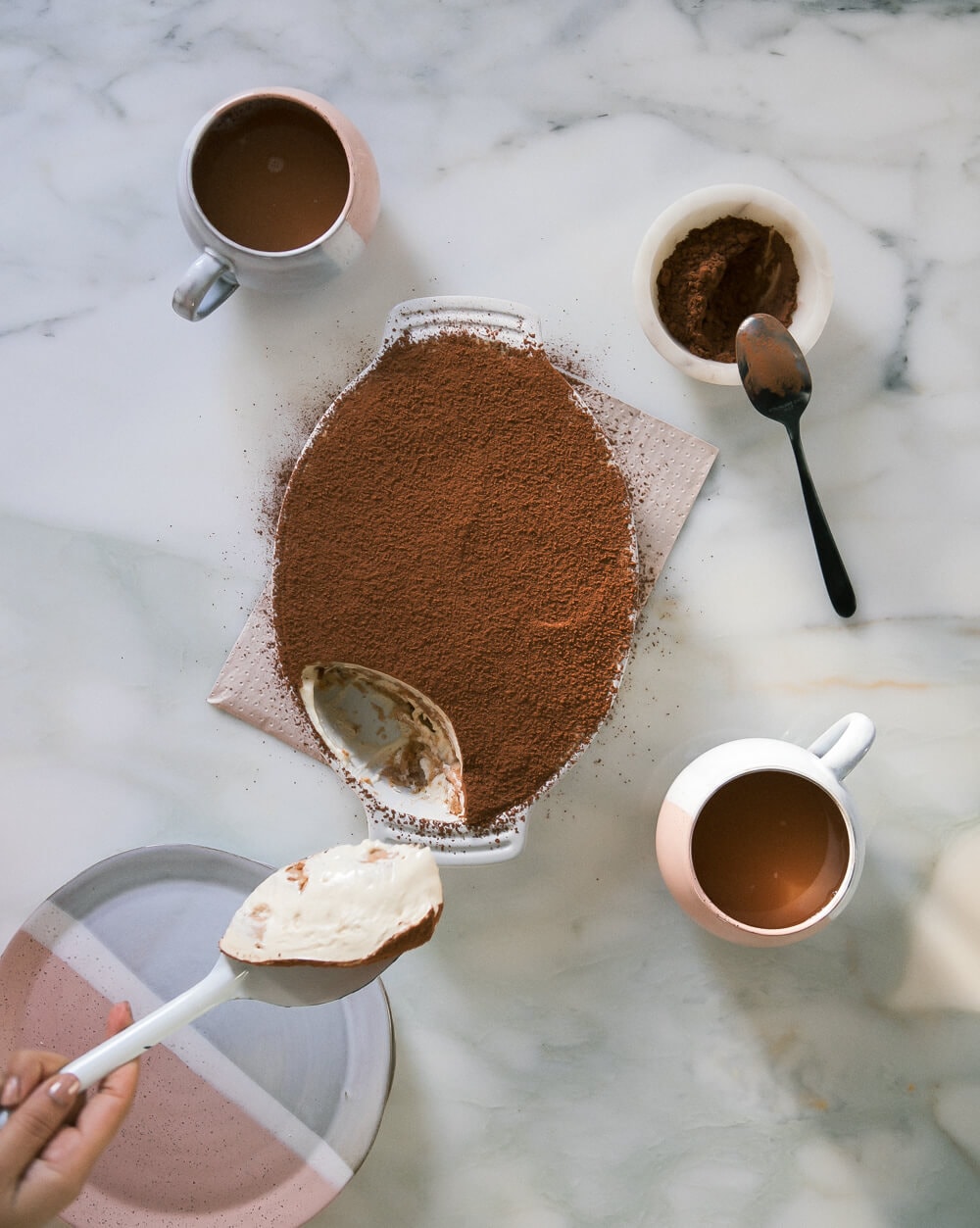 Yowza, do you have your gift-giving situation all dealt with?
This year, if I'm being completely honest, I thought of doing zero presents. I know that this sounds sappy but I have everything I want with just the presence and health of my family and friends. Joshua and Amelia are all I need in this dark, dark world. Haha.
I didn't really want anything, but then I realize people want to give you something so I wrote a short list of some jewelry I wanted. And then added some clothes. Like, if you're gonna ask, I'm gonna tell you what I want haha. Josh is probably regretting asking me but you know _(ツ)_/¯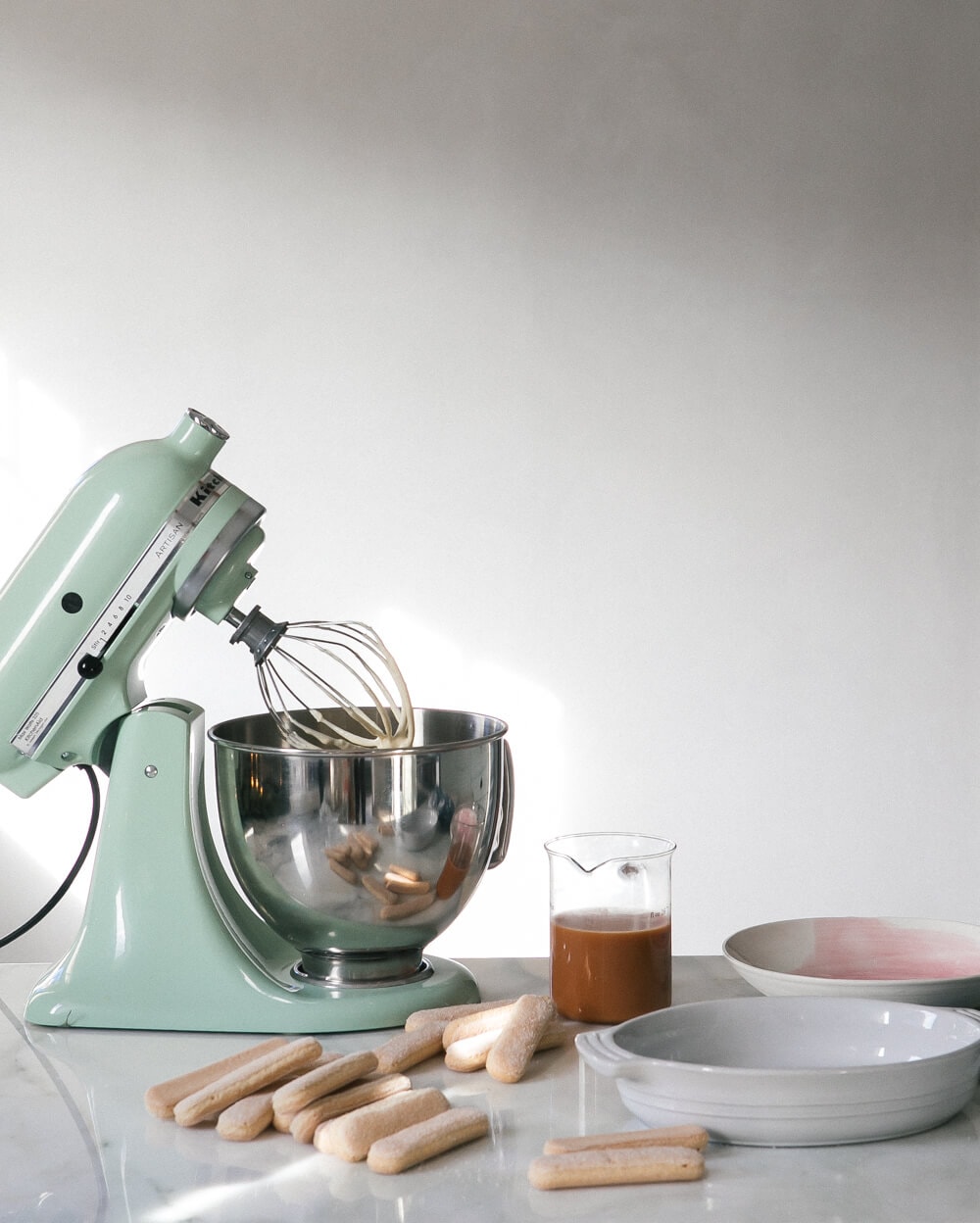 One of the most popular recipes on this blog is this Chai Tiramisu. I've been thinking of making it with different types of tea and earl grey came to my mind because it might be one of my favorite teas next to chai. When I went to London a few years ago, I drank SO much of it and slept very little; the caffeine level is kind of intense.
Luckily this dessert doesn't have THAT much caffeine in it so it's definitely something you can enjoy and then have a nice night of sleep.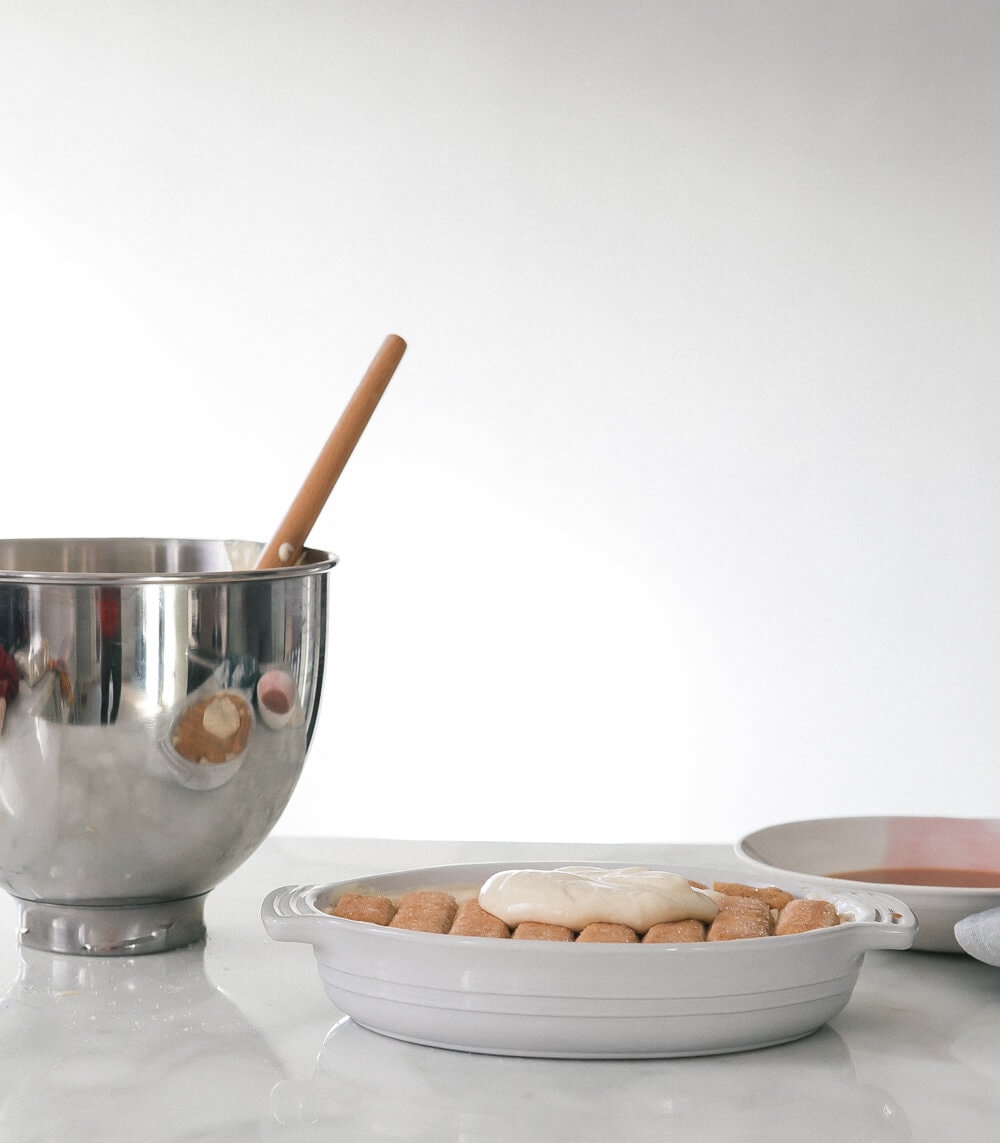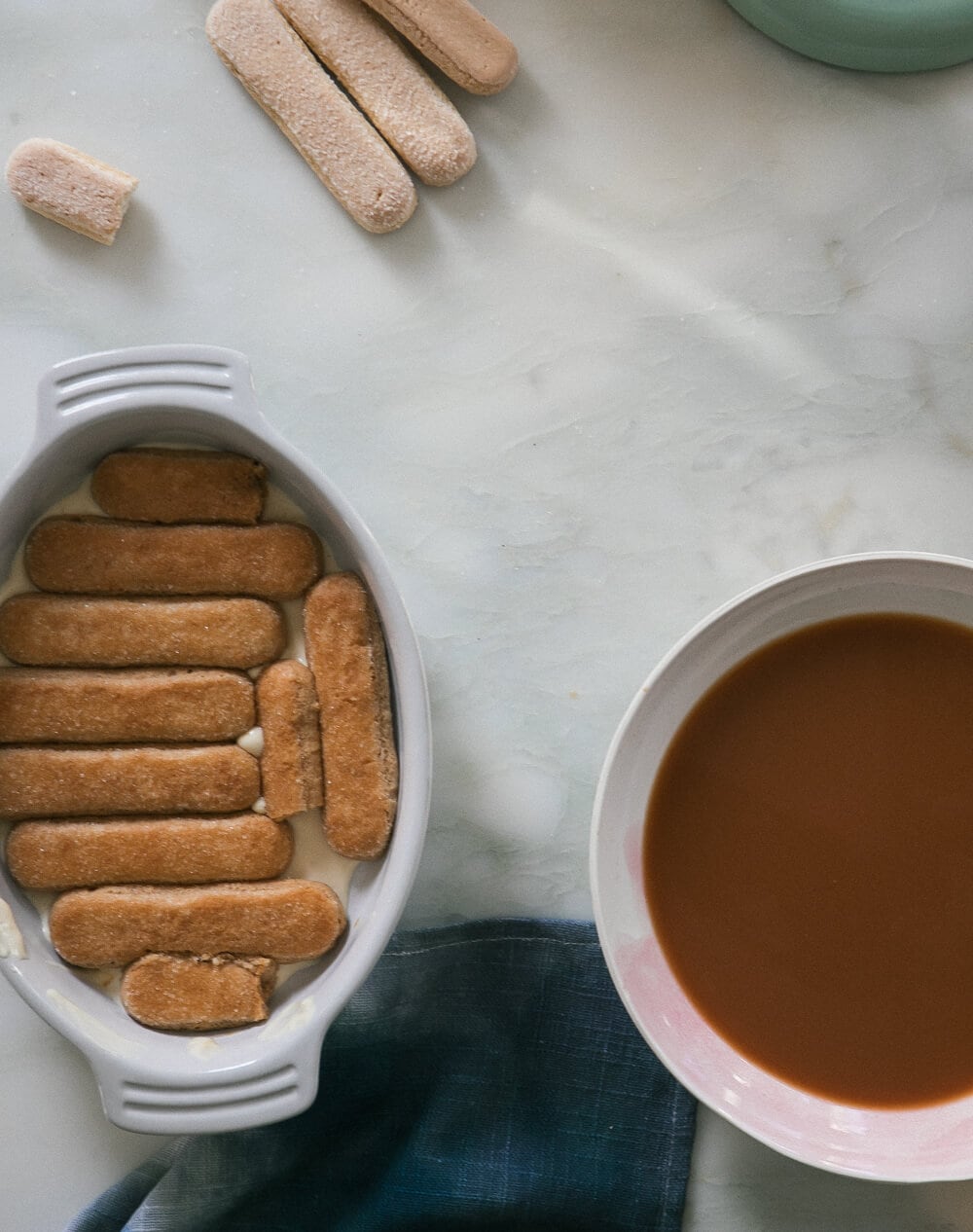 Here are some reasons I LOVE this dessert (especially for this time of year):
1. You can make it ahead. Make it the day before. Make it the morning of. It's great to assemble, cover with plastic wrap and then keep it in the fridge.
2. It's creamy and rich and delicious. Yet it doesn't feel super heavy.
3. This is truly a no-bake recipe. I used store-bought lady fingers and it makes this recipe super easy.
4. The earl grey is 100% detectable, if you like earl grey. But if someone like sort of doesn't like tea, they'll never kno.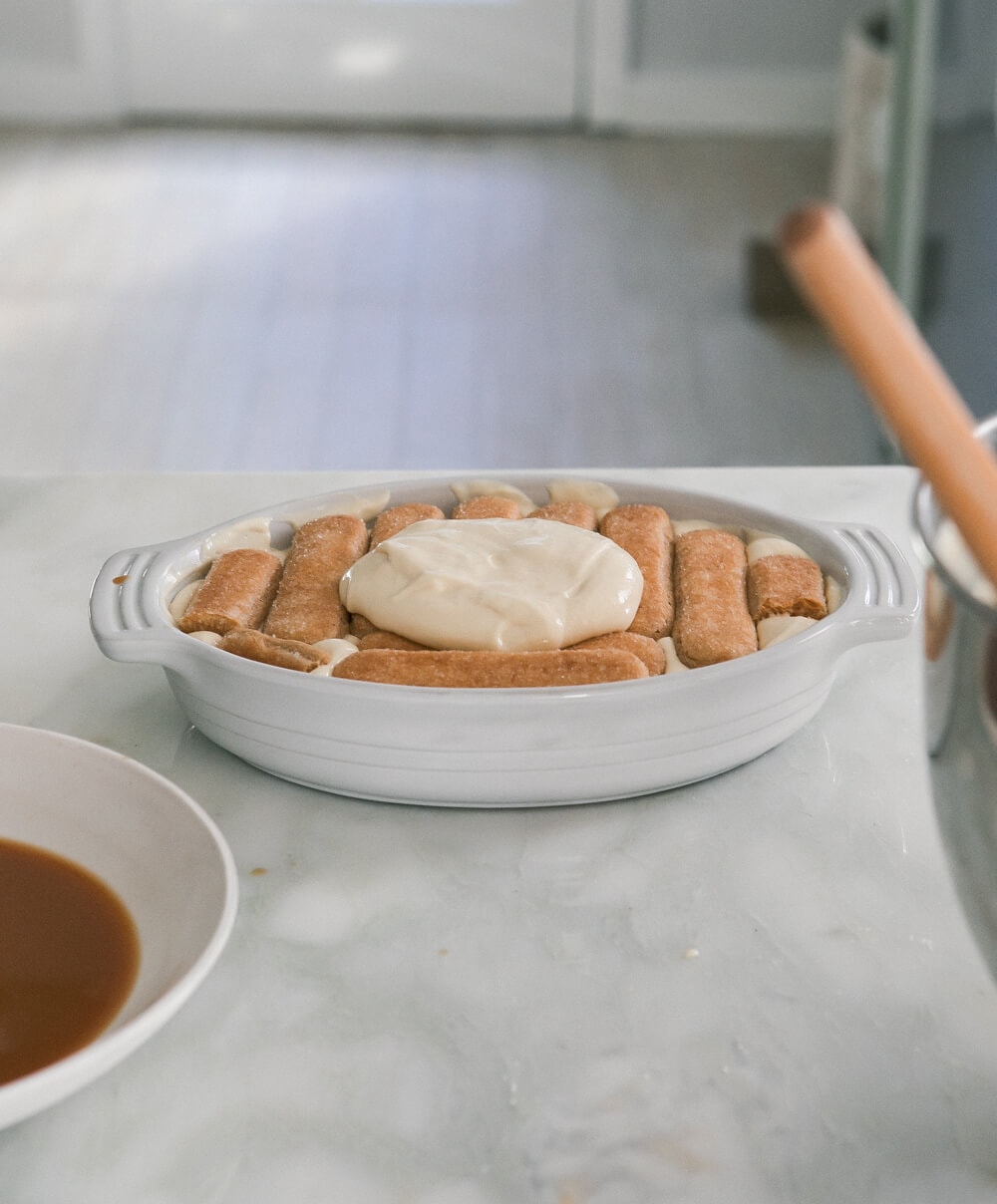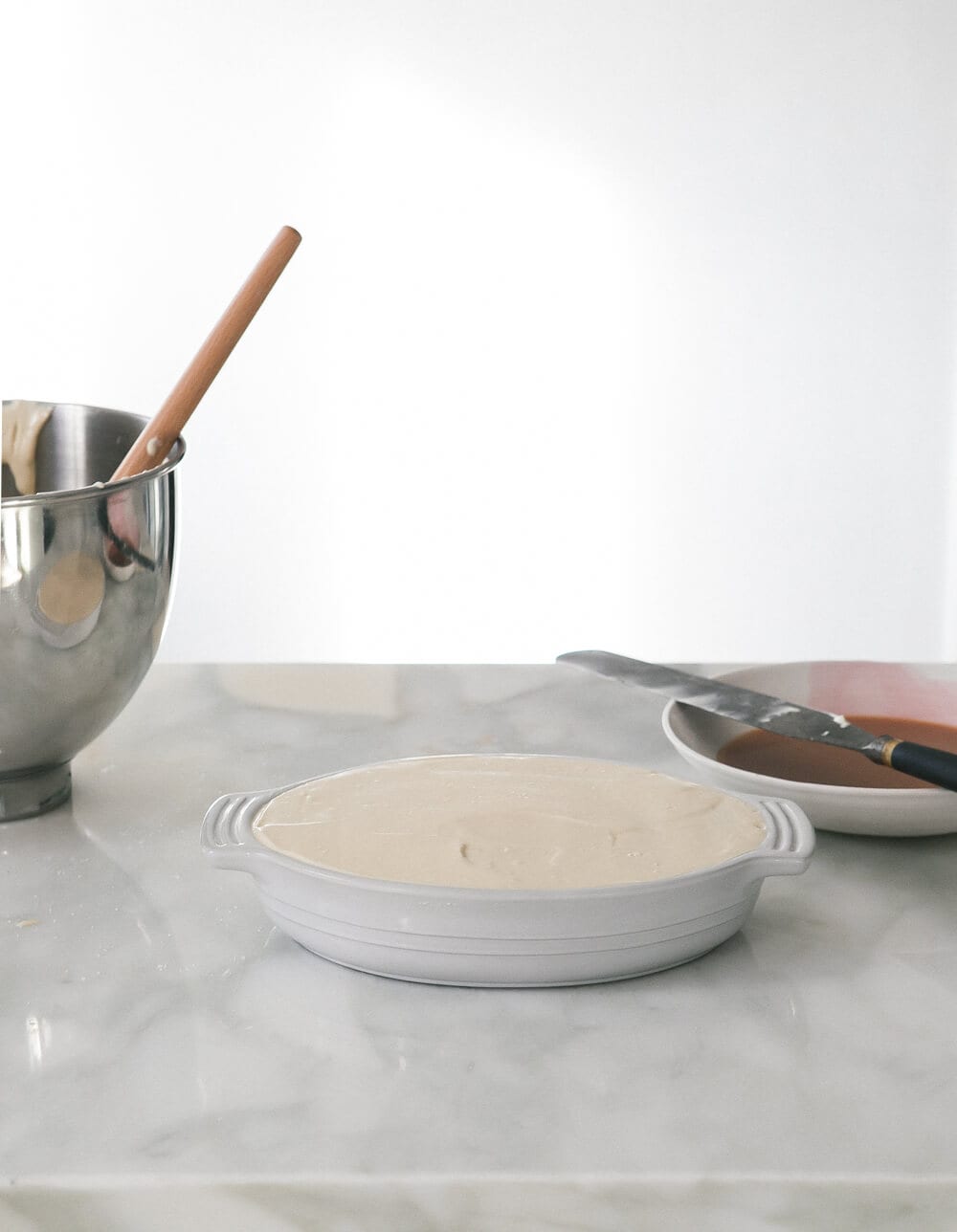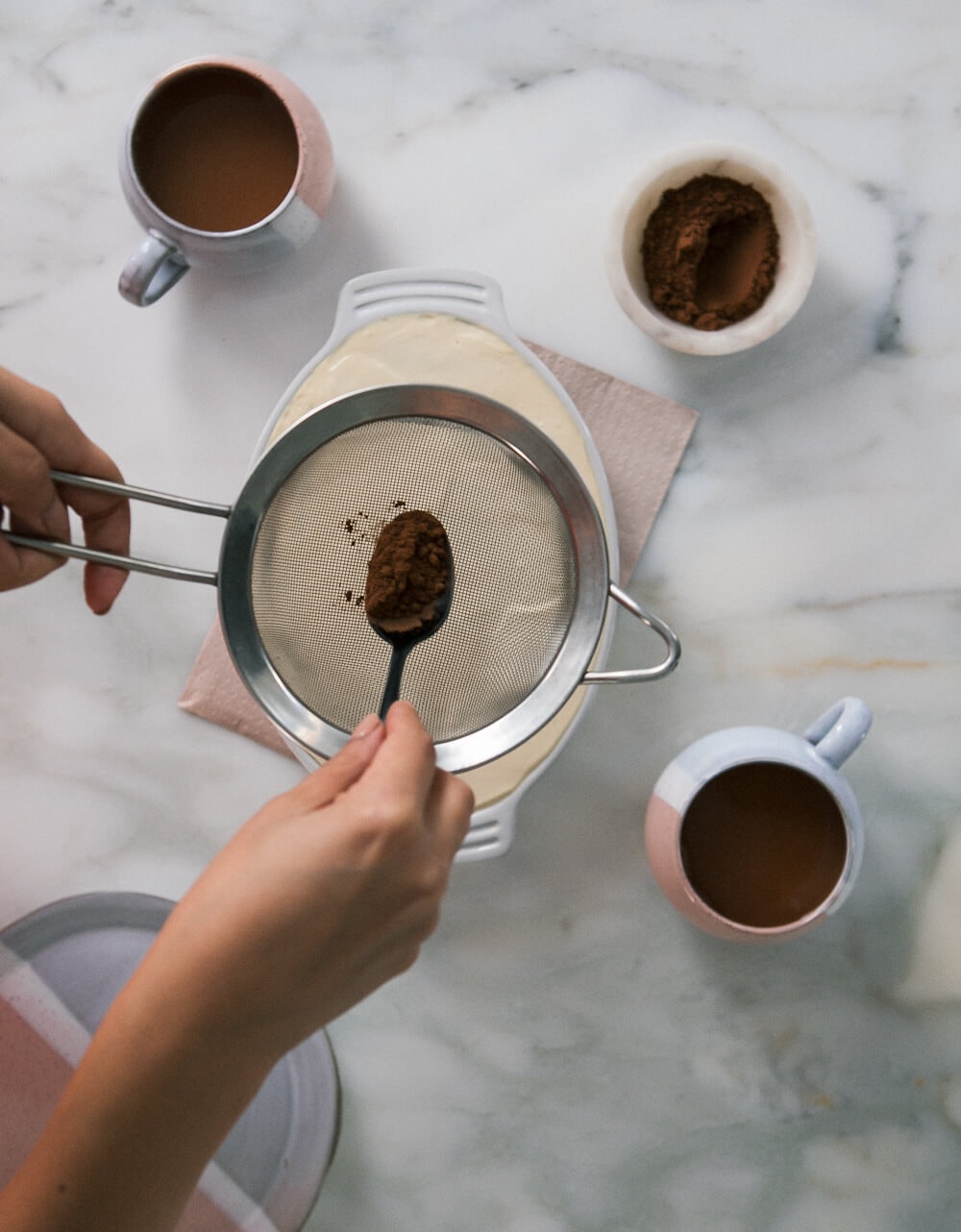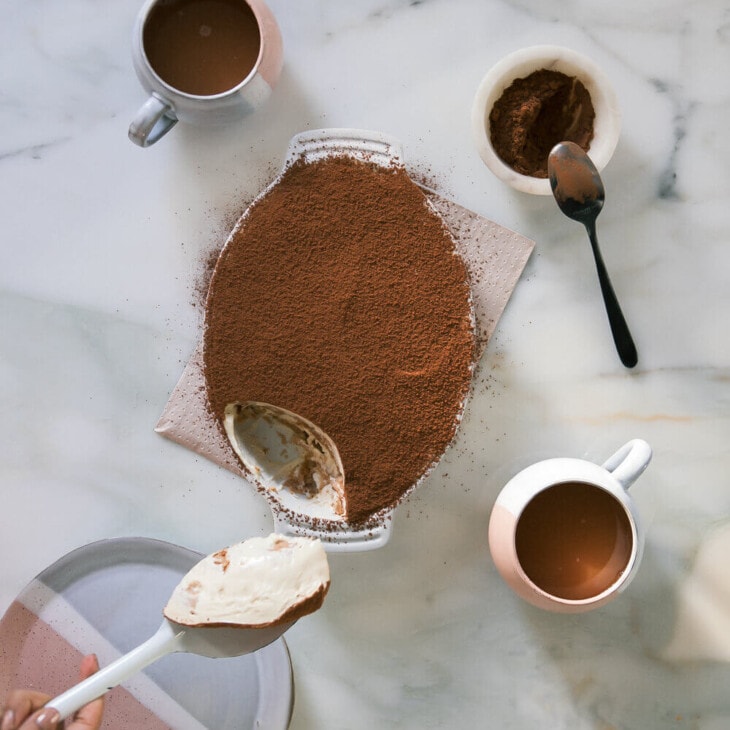 Print Recipe
Earl Grey Tiramisu
Ingredients
Earl Grey Tea Concentrate:
1 1/2

cups

hot water

3

tea bags of earl grey

2

tablespoons

heavy cream

1/4

cup

sugar
Mascarpone filling:
2

cups

mascarpone

½

cup

white granulated sugar

4

large egg yolks

1

tablespoon

earl grey tea concentrate

from above recipe

1

tablespoon

whiskey bourbon

3

tablespoons

heavy cream

Pinch

of salt

24

lady fingers

from a 7-ounce package

1 1/2

tablespoons

unsweetened cocoa powder

sifted, for topping
Instructions
To Make the Earl Grey Tea Concentrate:
In a heatproof bowl or pitcher, combine the hot water and earl grey tea bags. Allow to steep for 5 to 7 minutes. We want some strong earl grey tea! Press out the excess tea from the tea bags and discard. Mix in the heavy cream and sugar.
To Make the Mascarpone Filling:
In the stand-up mixer with the whisk attachment (or in a medium bowl with a hand-mixer), combine the mascarpone, sugar, egg yolks, bourbon, earl grey tea, heavy cream and salt. Beat for two to three minutes, until light and fluffy. You'll know the mixture is ready when it reaches soft peaks—it should fall back onto itself.
To Assemble the Tiramisu:
Spread a few tablespoons of the mascarpone filling onto the bottom of a 2-quart baking dish. Dip about 6 to 7 lady fingers, one by one, into the earl grey tea, arranging them side by side. If there's a gap between the lady fingers and the baking dish, place a few in the opposite direction. Spread about 1/2 cup of the mascarpone filling atop the lady fingers. Repeat layering with the remaining two layers.

Smooth the top layer of mascarpone filling until nice and even. Lightly cover the tiramisu and transfer to the fridge to chill for at least 2 hours (or up to 1 day). Right before serving, dust the top, using a sieve (this helps avoid clumps) with the cocoa powder.