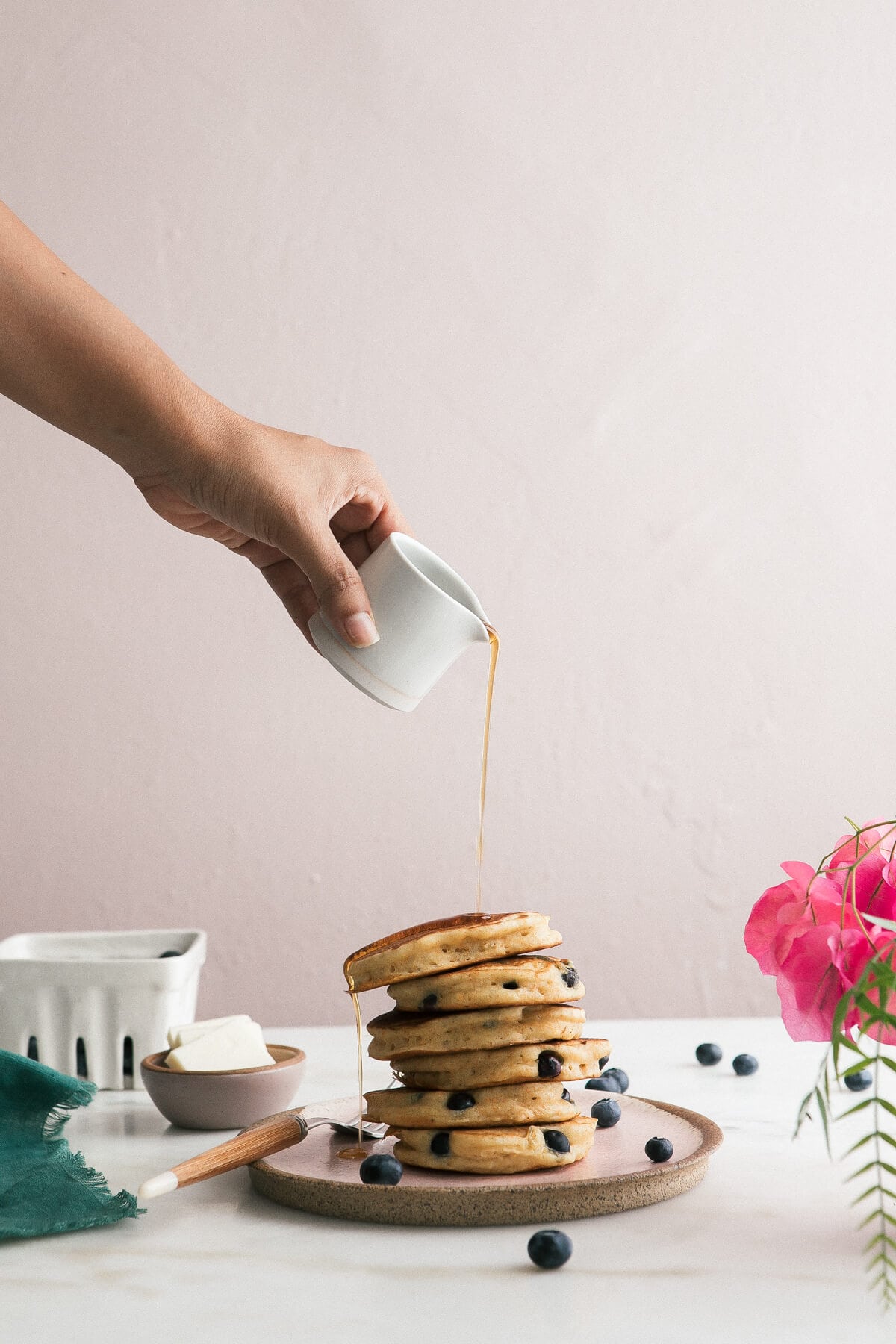 So I'm proably the last person on earth who is now watching The Good Wife but let me tell you, it's pretty good!
I'm very into the whole situation where the wife isn't all that "good" and divorces her husband because he sucks. I think that's a great bang to begin a series with, to be honest. Who knows where it will go because I'm literally only on episode 3 but we shall see!
Another thing I'm very into right now are fluffy pancakes that taste like cornbread, speckled with little blueberries. GAH. Brunch dreams right now.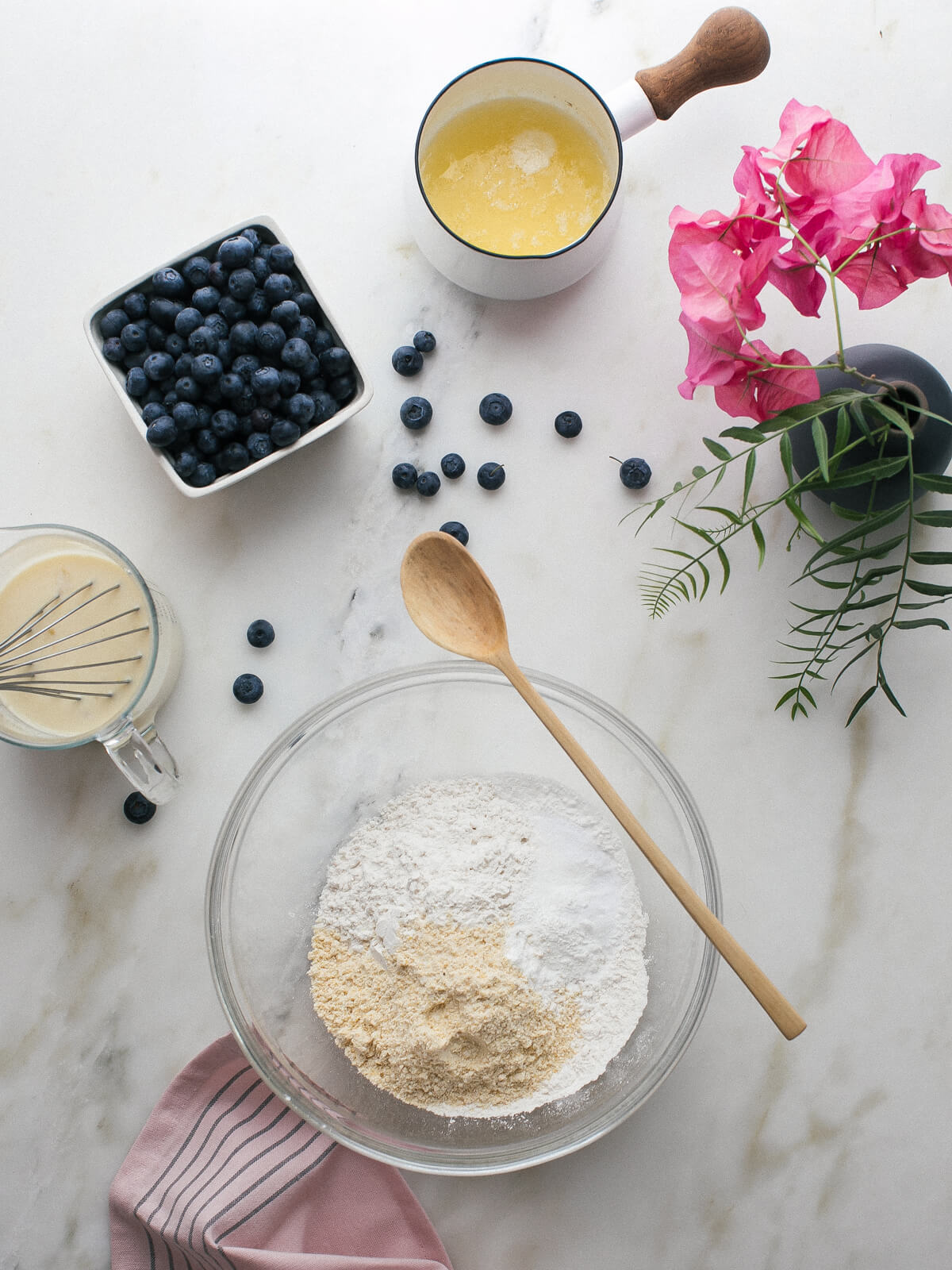 Let me tell you truly fluffy pancakes are a little hard to achieve. If you add too much leavening then you end up with fluffy pancakes that then fall. You want just the right amount of baking powder to liquid.
The ratios are really important! I think I got the perfect ones in this recipe. The pancakes taste like cornbread with honey and the blueberries are so deliciously sweet and tart. I'm going to miss them dearly come the end of summer.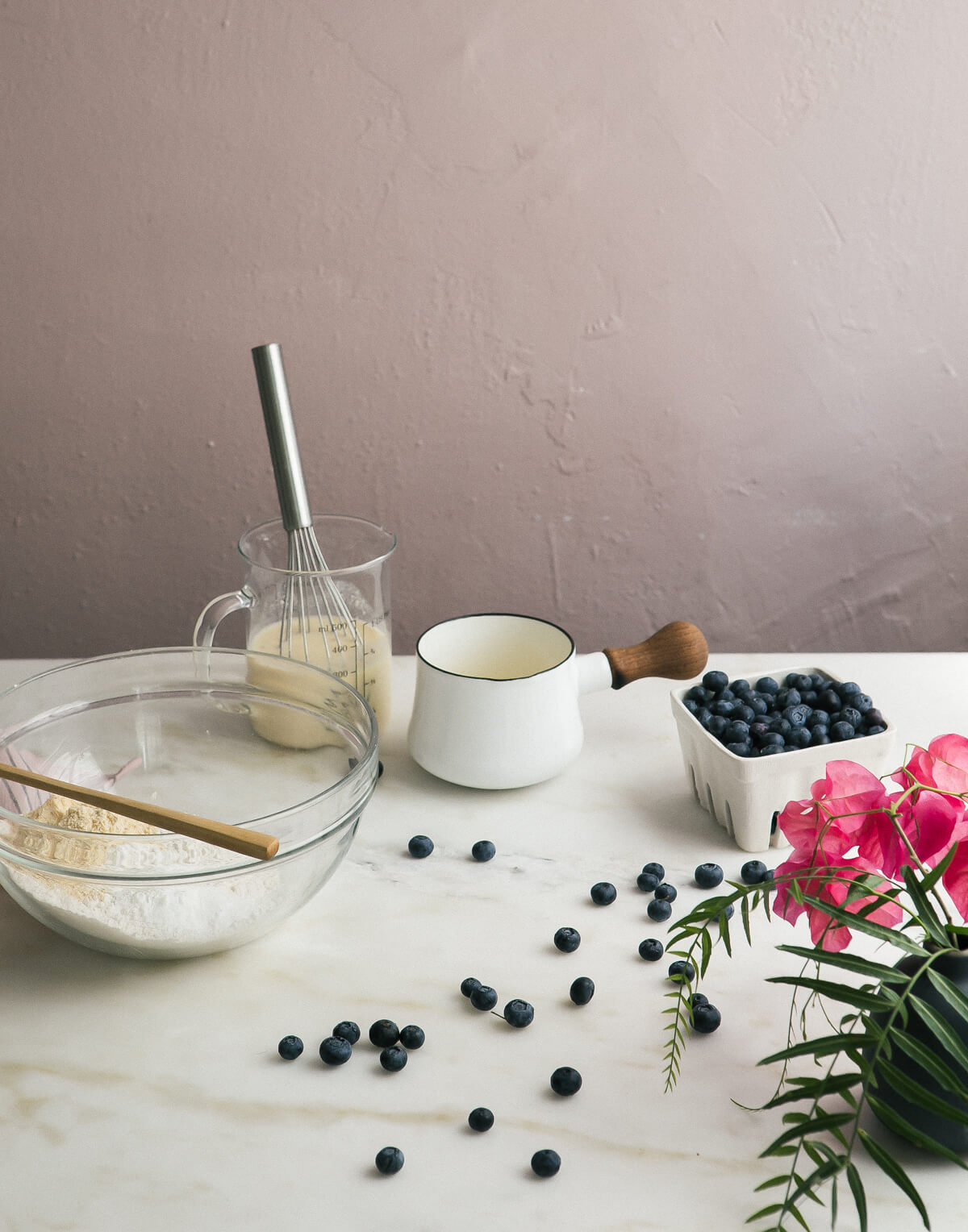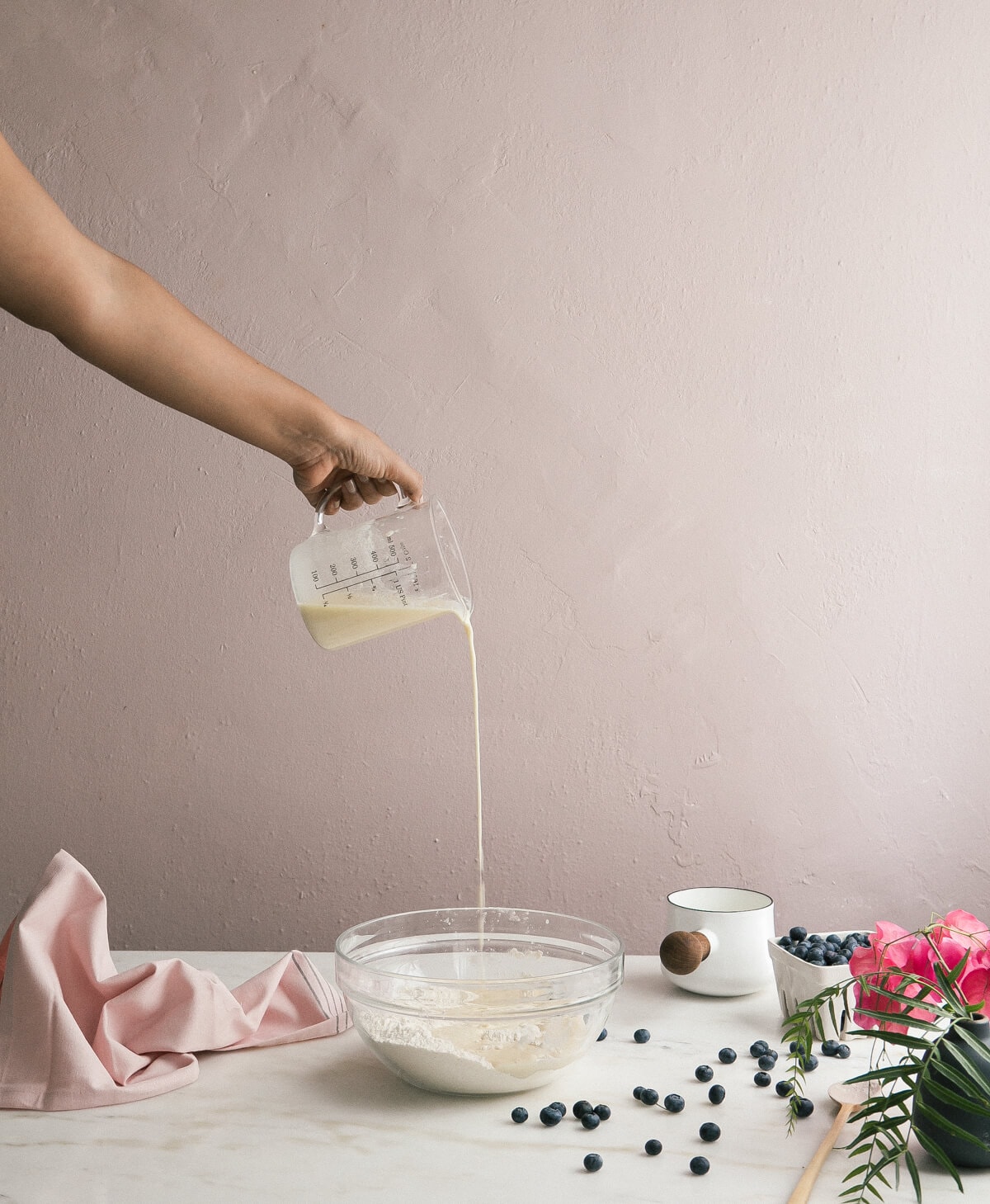 One thing that every pancake needs: butter. Butter makes pancakes SO delicious.
This weekend I'm not really living a great brunch life because I'm starting a kitchen renovation, which I'm SO EXCITED TO TELL YOU ABOUT.
We're breaking ground on Thursday and I'm going to be sharing the whole process soon.
It's been a slow process which I'm grateful for because there are a lot of fun decisions but decisions nonetheless and many of them are very permanent, not to mention expensive.
Please enjoy brunch life this weekend without me. I'll be shopping for marble (eeek!) so please eat pancakes for me!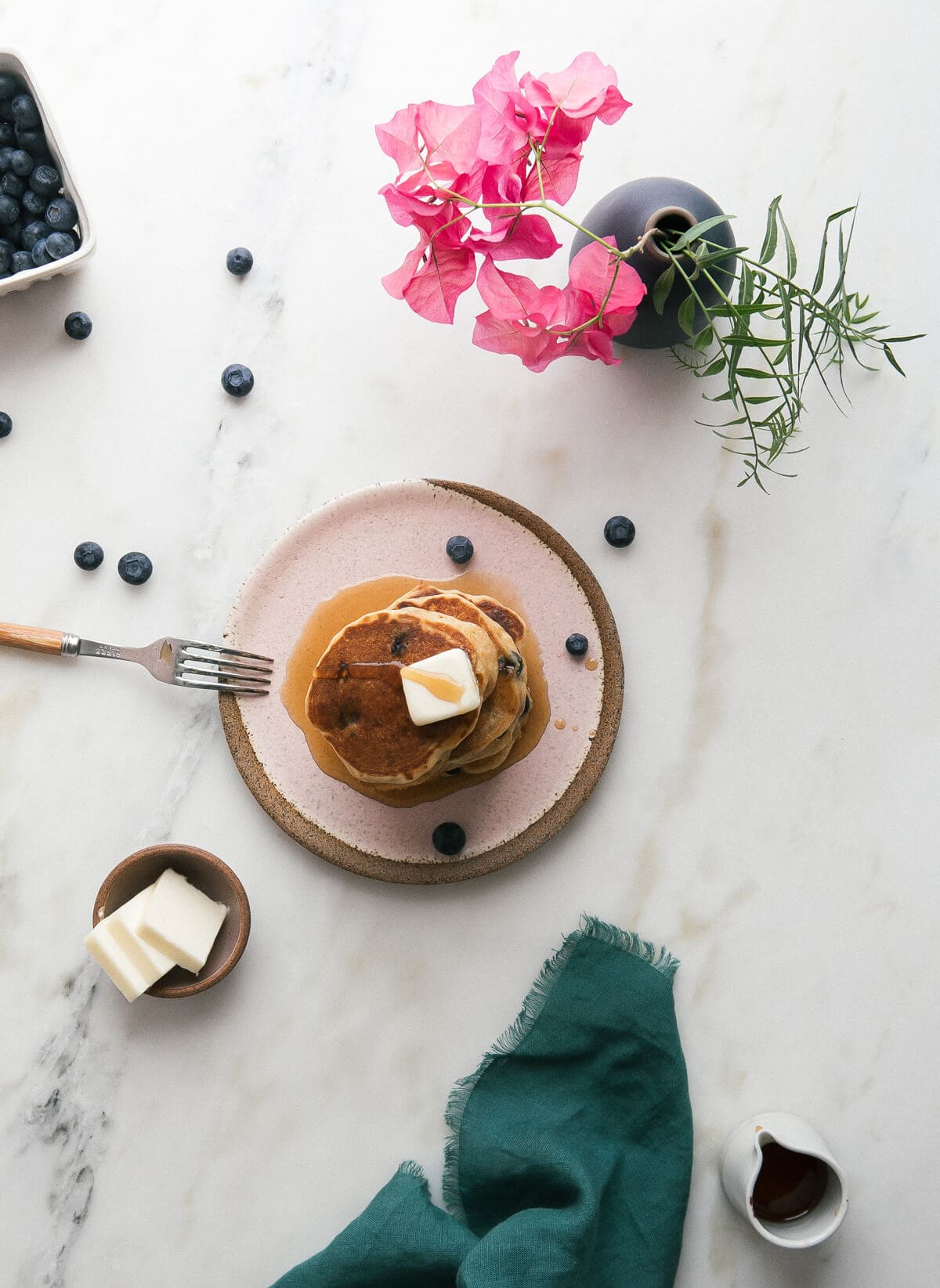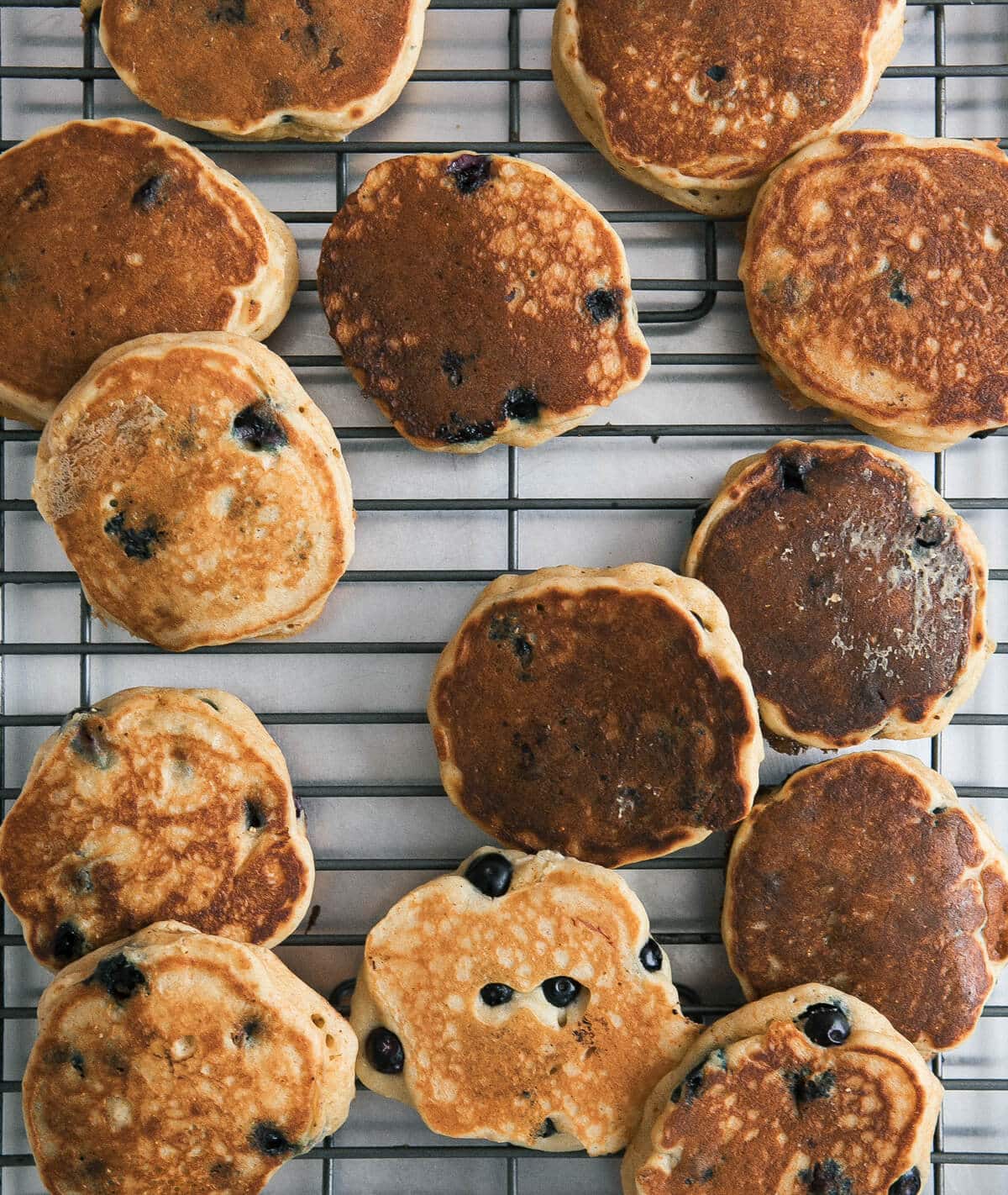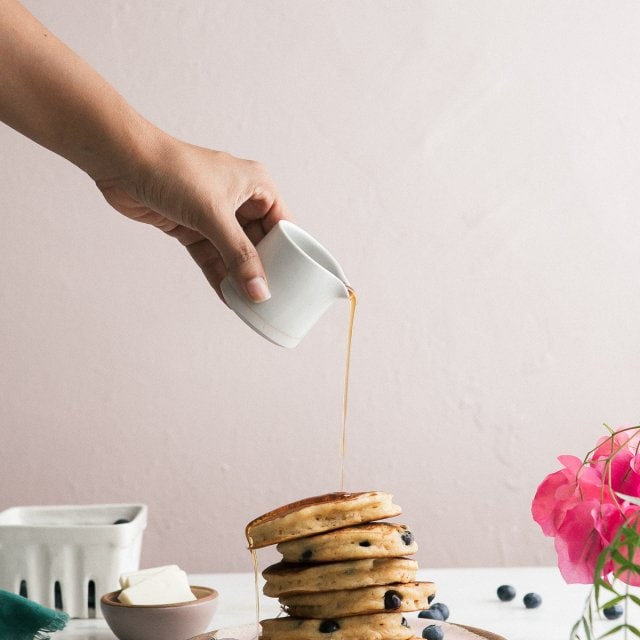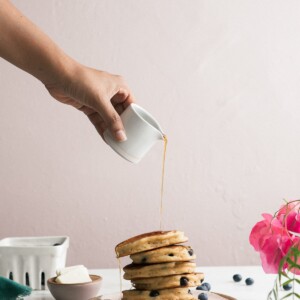 Fluffy AF Cornbread Blueberry Pancakes
Ingredients
Dry Mix:
1 1/2

cups

all-purpose flour

1/2

cups

fine cornmeal

2

teaspoons

baking powder

1

teaspoon

baking soda

1/2

teaspoon

salt
Wet Mix:
1

cup

buttermilk

1

large egg

1/4

cup

melted butter

1

tablespoon

honey

3/4

cup

fresh or *frozen blueberries
Directions
Preheat your oven to 200 degrees F. Place a baking sheet in the oven. This is where we're going to put the pancakes once they're done cooking so they stay warm.

In a medium bowl, whisk together the flour, cornmeal, baking powder, baking soda and salt. Set aside.

In a measuring cup or small bowl, measure out the buttermilk. Whisk in the egg, melted butter and honey until smooth.

Preheat your cast iron pan or griddle over medium heat. When warm, brush with a teaspoon or two of oil or butter. (I favor oil because it doesn't burn but man does butter taste good.)

Pour the liquid ingredients into the dry ingredients and mix until you no longer see any speckles of flour. Be sure not to overmix—this will result in tough pancakes. Add the blueberries and fold into the batter. Using a 1/4 cup measure, drop circles of batter onto your skillet. Don't be shy to take your spatula and help shape the pancakes into circles.

Cook in batches, turning once, until golden brown on both sides, about 1 to 2 minutes. Transfer the pancakes to the oven to keep warm. Repeat with the remaining batter. Serve with maple syrup and pats of butter.
Notes
*If you decide to use frozen blueberries, allow them to thaw completely before using.
Nutrition Facts
Fluffy AF Cornbread Blueberry Pancakes
Amount Per Serving (4 g)
Calories 0
* Percent Daily Values are based on a 2000 calorie diet.