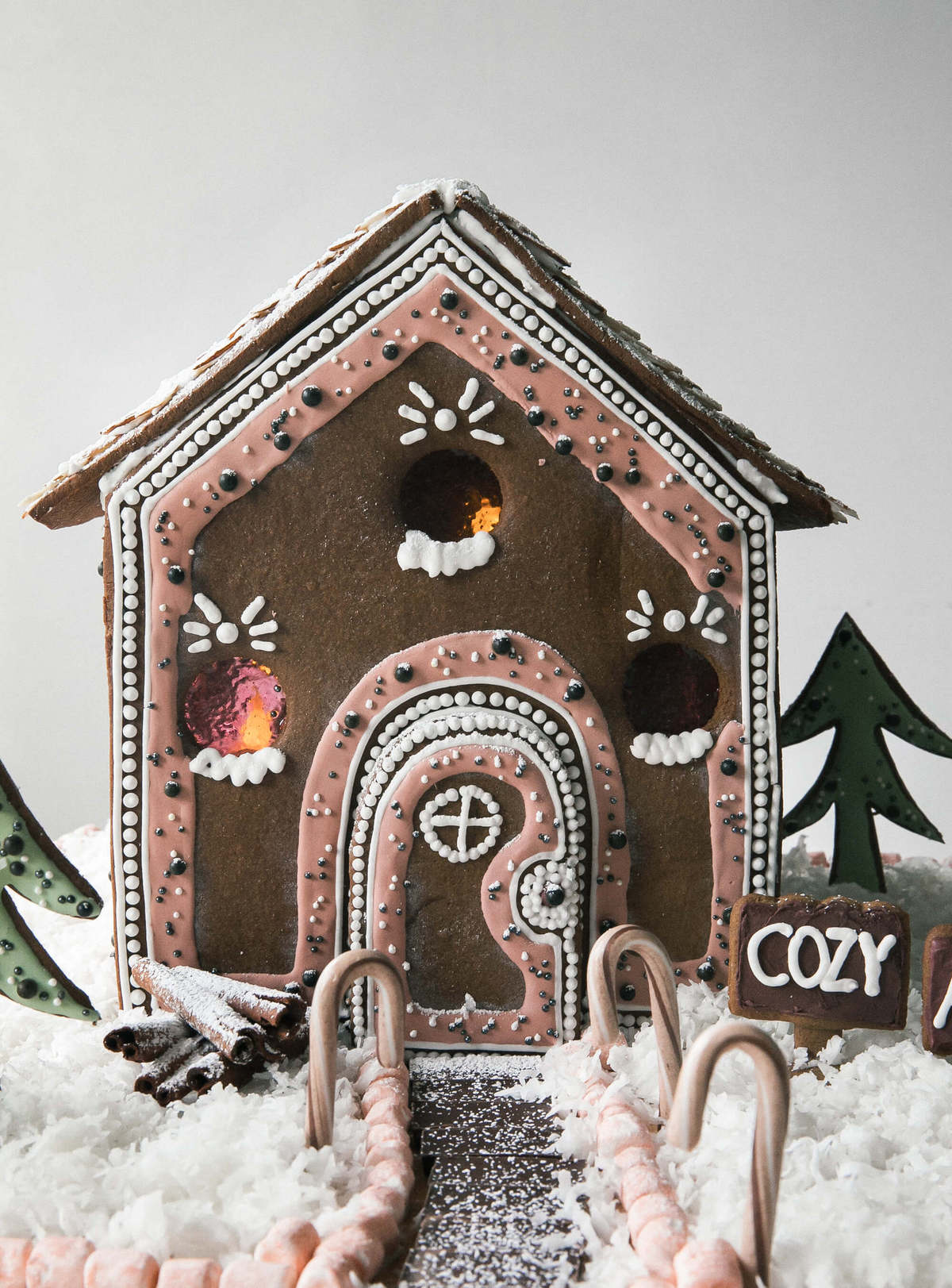 It's December! That means quick meals, gingerbread houses, lots of cookies and appetizers galore. It's a time for holiday parties and get togethers and being stressed that the end of the year is coming so very soon! Here is a collection of 15 Cozy Recipes To Make in December!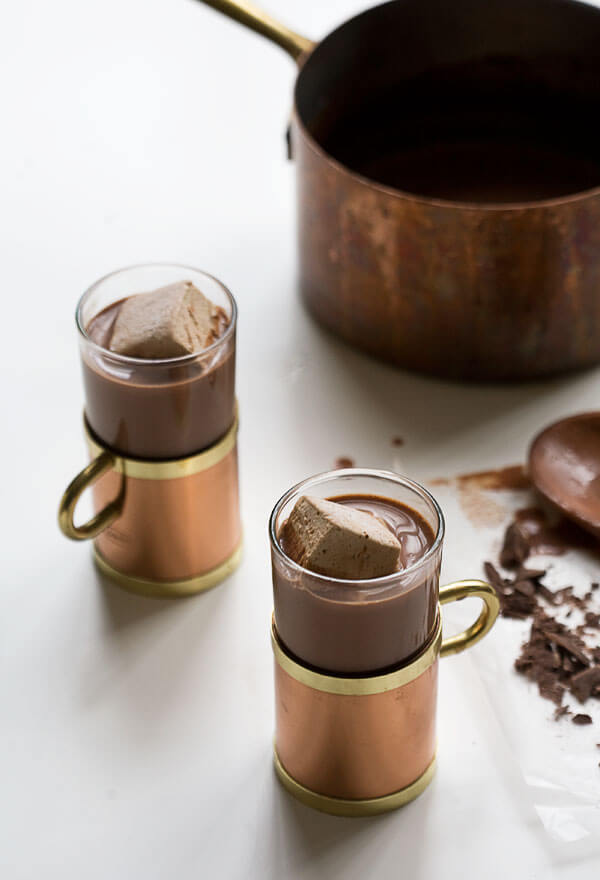 Decadent, Delicious Hot Chocolate – This hot chocolate is my favorite, decadent hot chocolate. Truly just the way hot chocolate should be made.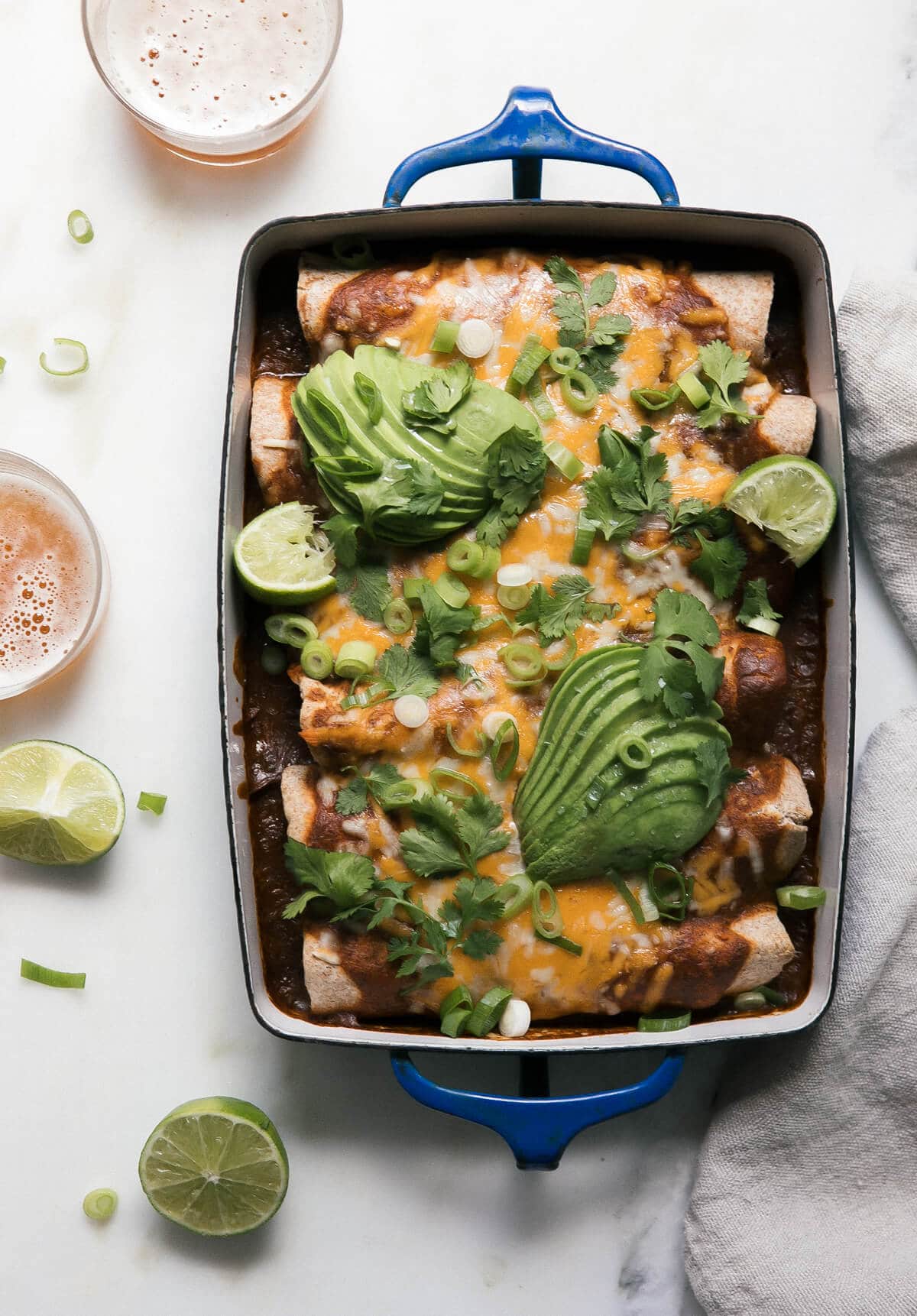 Vegetarian Sweet Potato Poblano and Black Bean Enchiladas – Between all the cookies and sugar, we need dinner. And we need it simple and delicious. I love these enchiladas.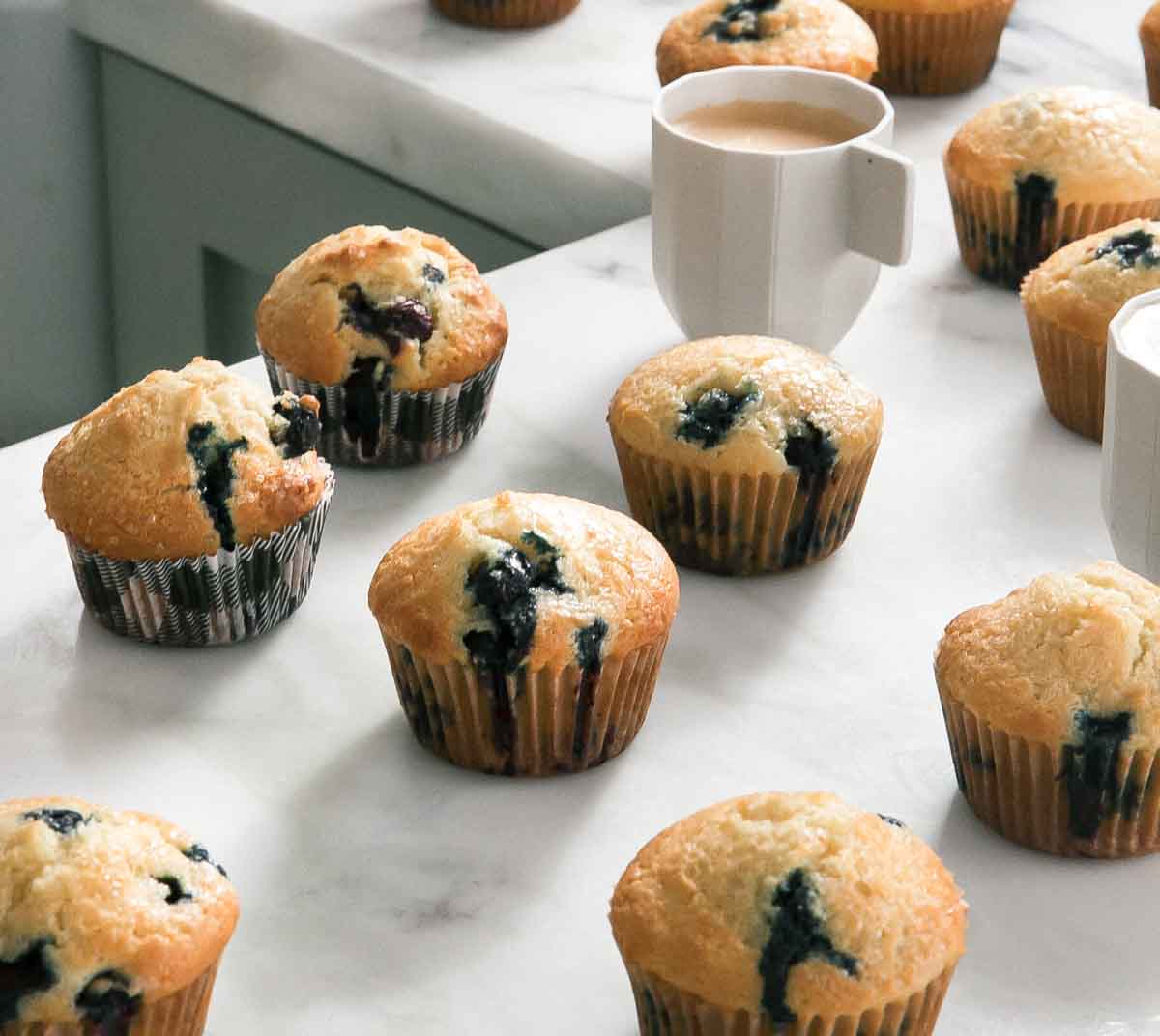 Best Blueberry Muffins – The batter for these blueberry muffins can be made and kept in the fridge overnight. They'll puff up gloriously!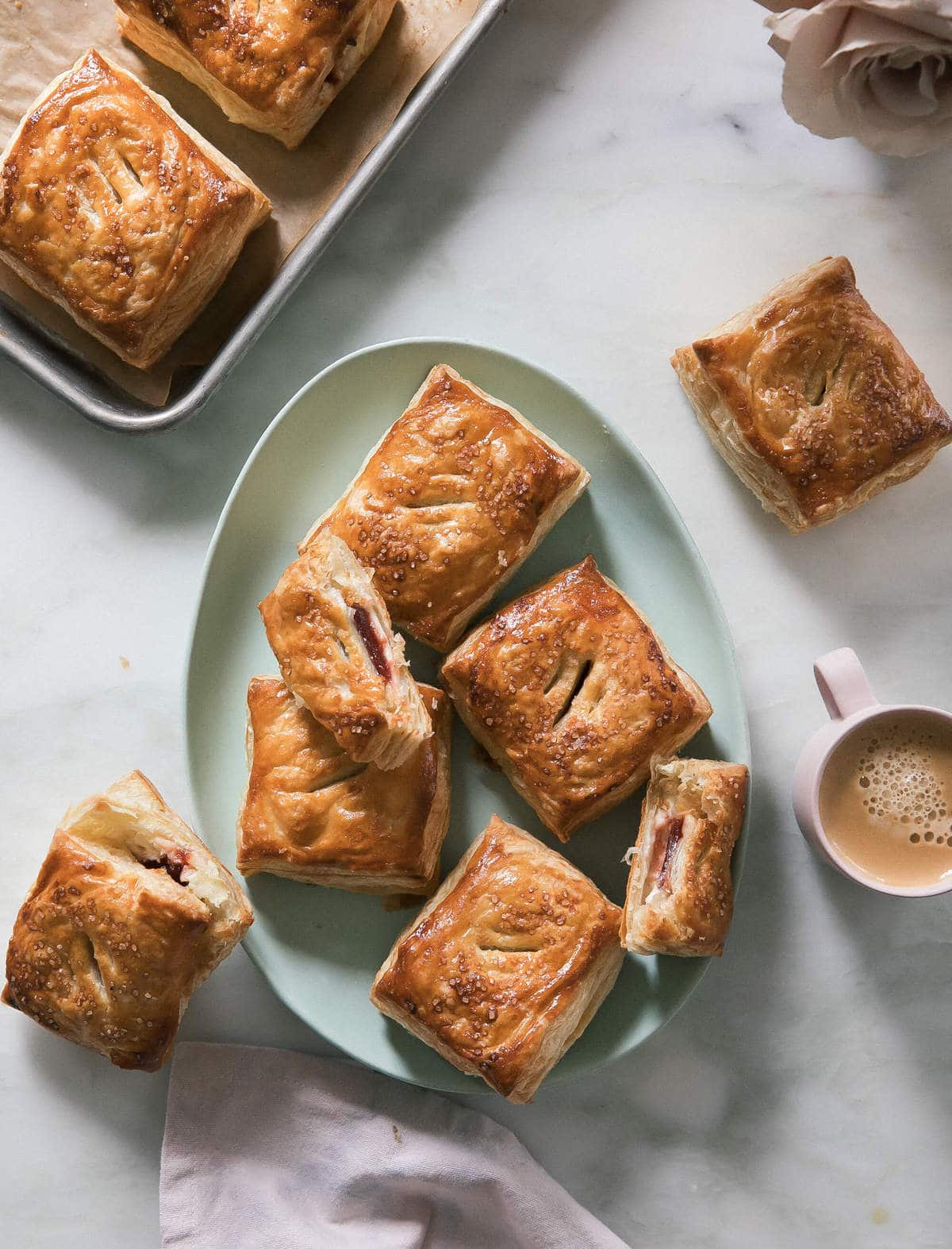 Pastelitos de Guayaba – Cuban bakery vibes in your kitchen! These pastelitos are filled with sweetened cream cheese and a little slice of guava paste. Super tasty and easy!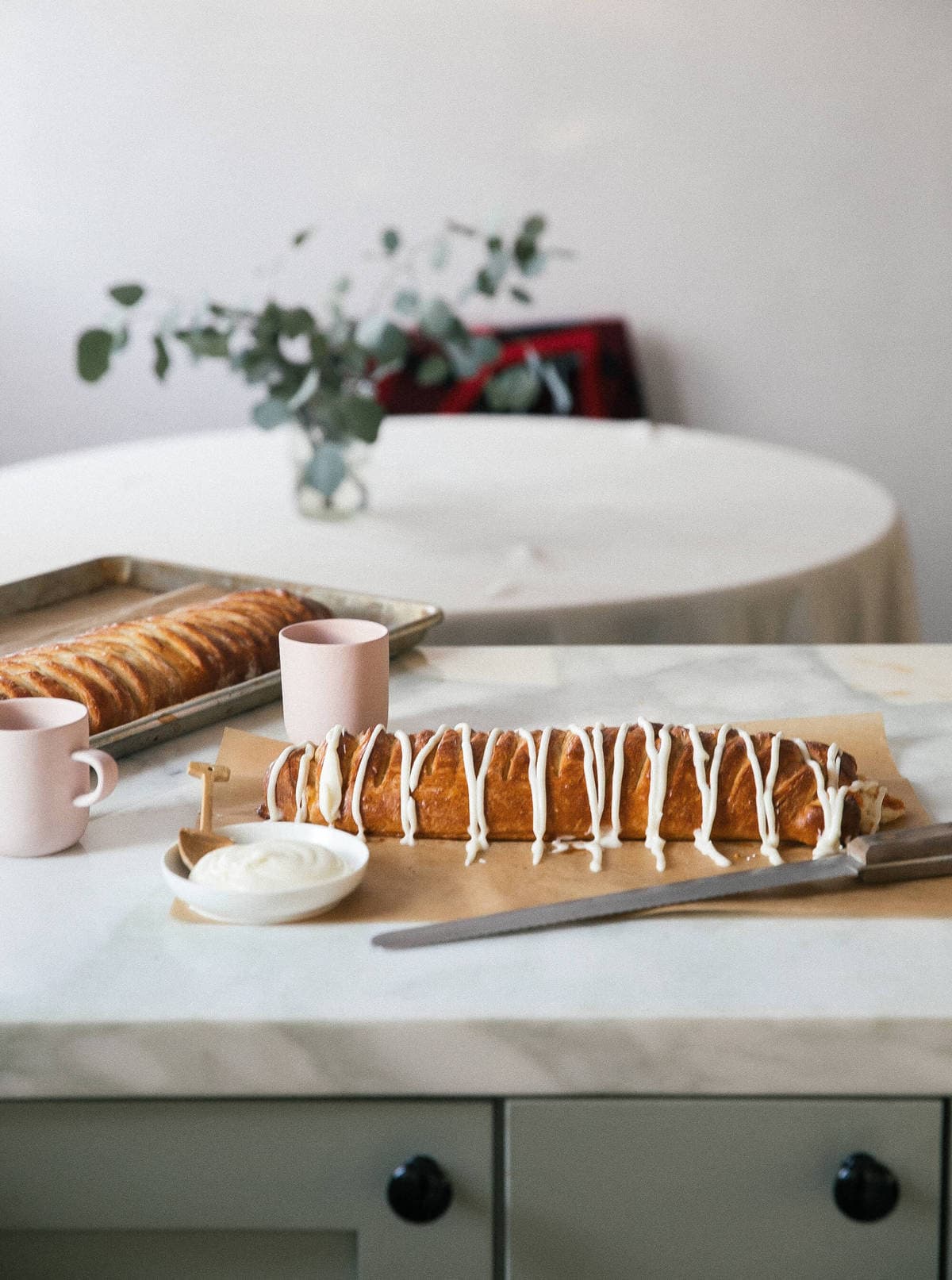 Breakfast Braided Danish Loaf – This yeasted loaf is SO good and fluffy. It's super tasty. This recipe makes two loaves so you can make one for you and give the second one away.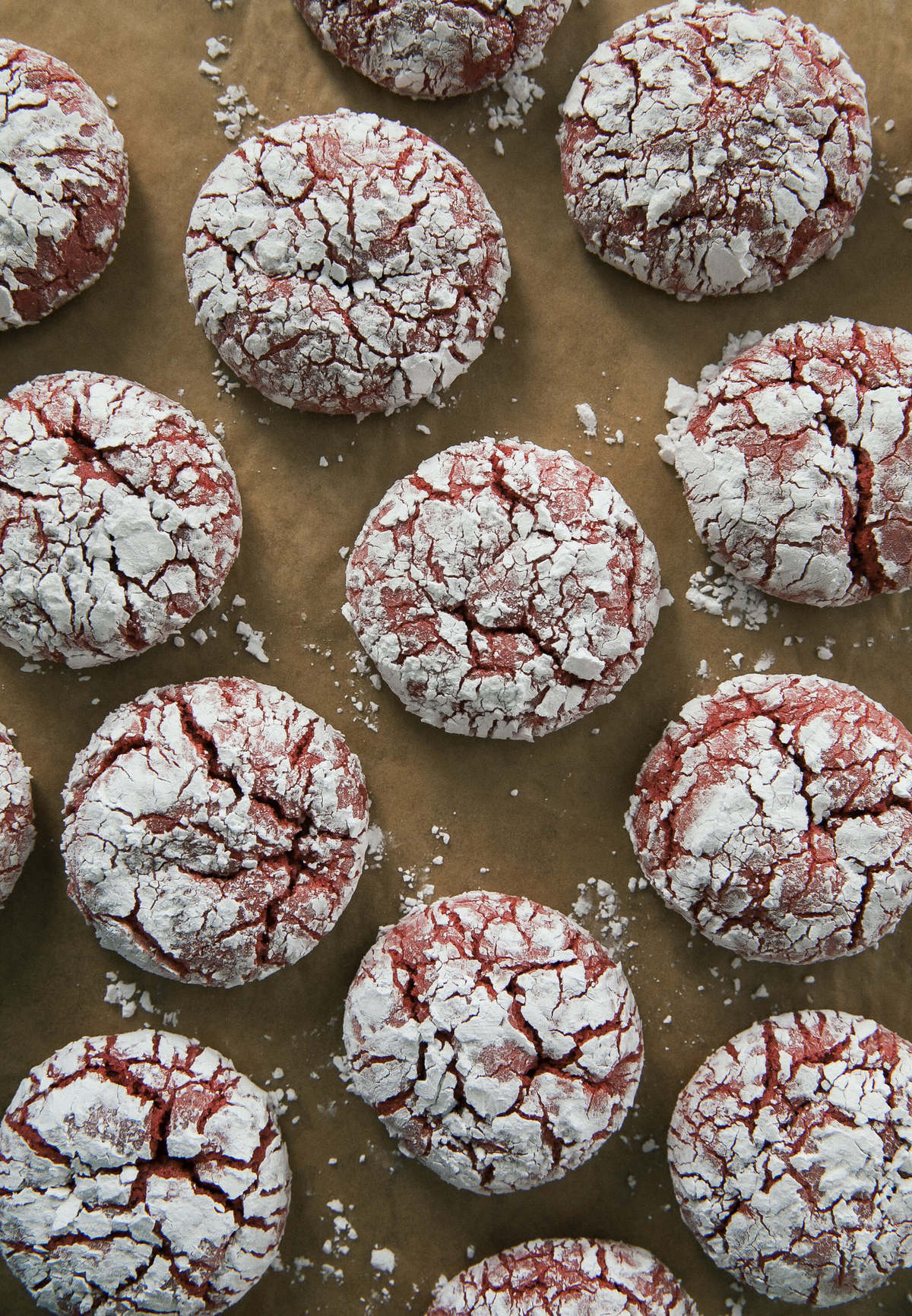 Berry Crinkle Cookies – December is the month of cookies. And I developed these for Valentine's Day last year but they're pretty Christmas-y too because of their pretty color!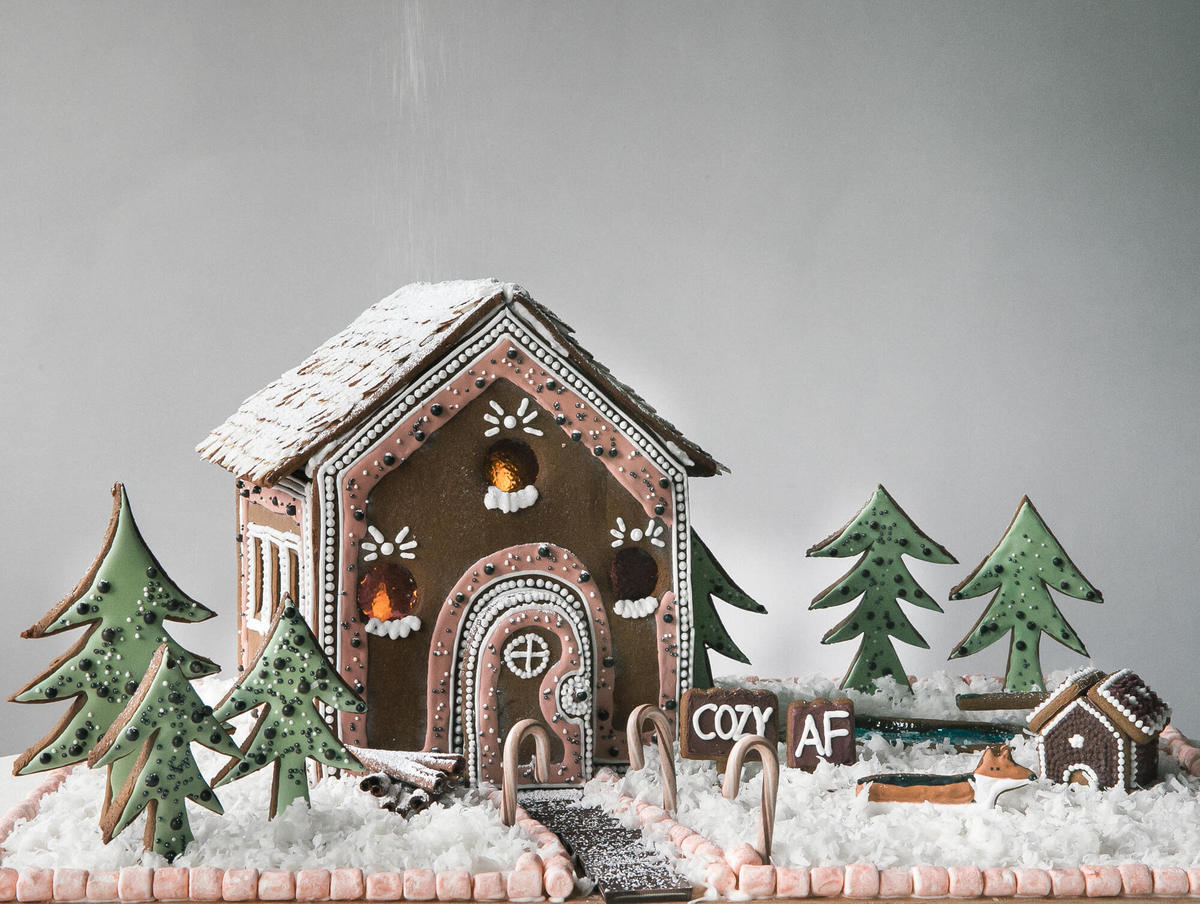 Cozy Gingerbread House – This gingerbread house took me exactly 1 week to complete (mainly because I changed my mine on the creative direction). I ended up super proud and loving it!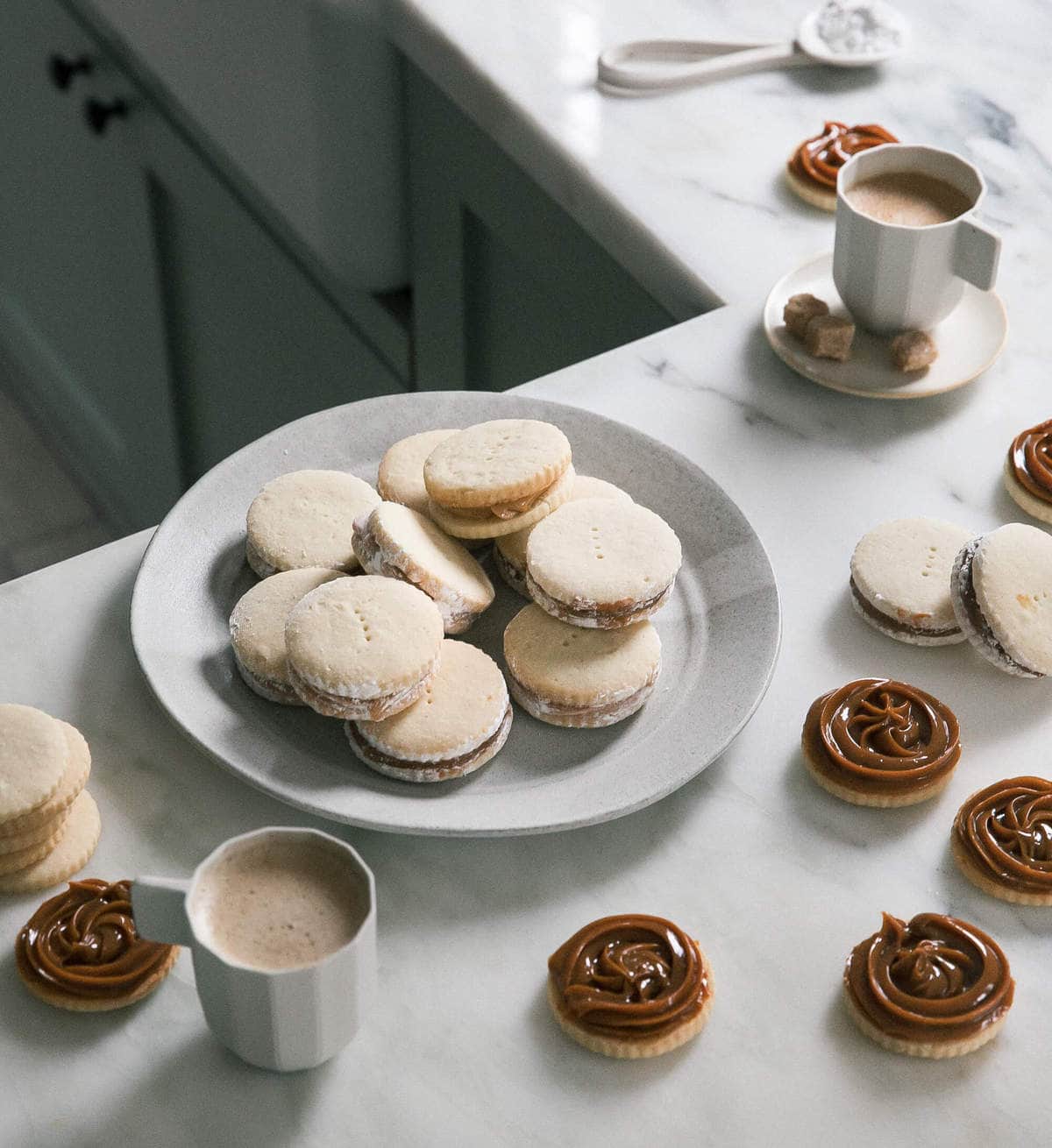 Alfajores – These cookies are melt-in-your-mouth-delicious. Filled with manjar blanco/dulce de leche and rolled in powdered sugar. So good!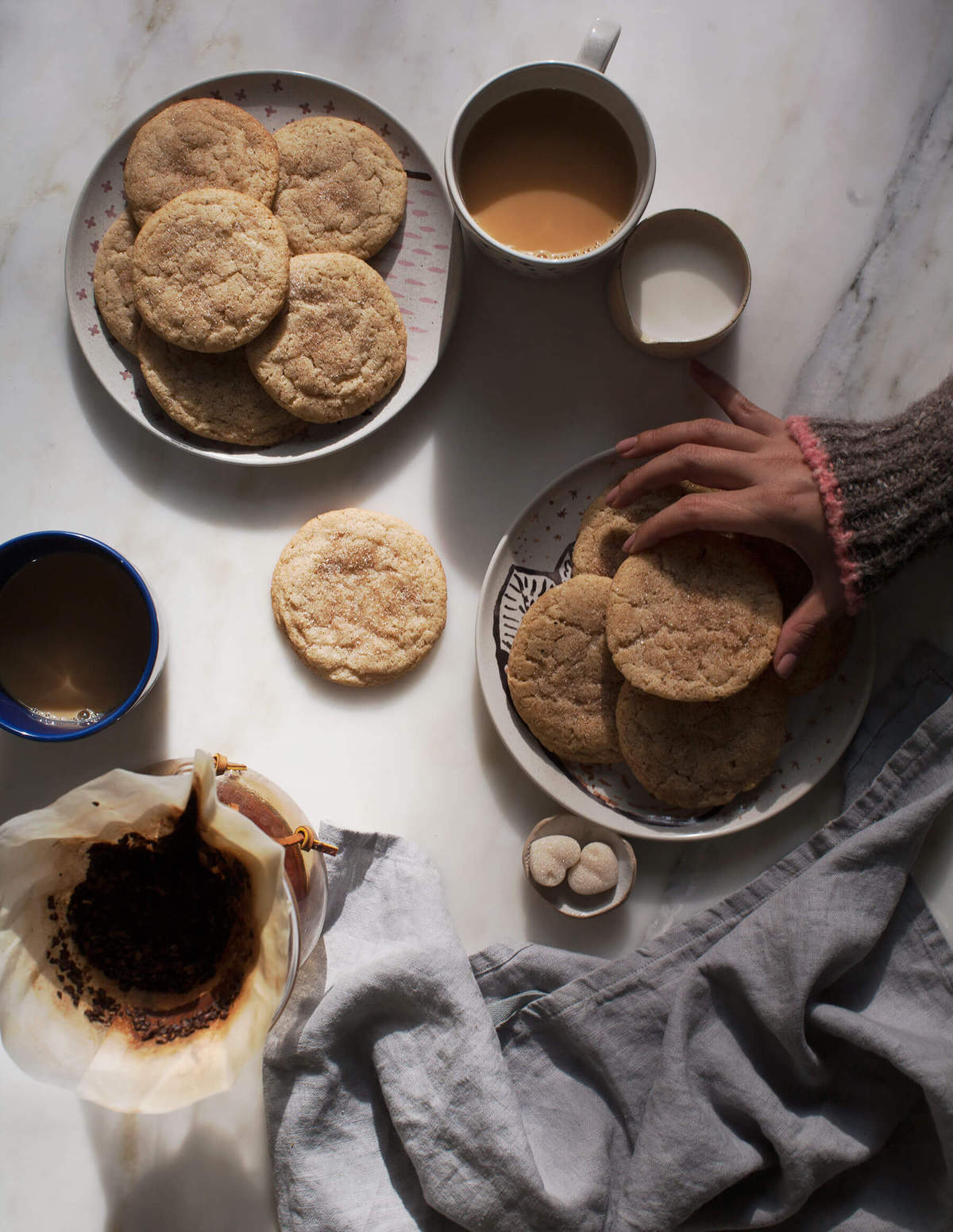 Chewy Masala Chai Snickerdoodles – These are big holiday vibes. They're chewy, amazingly spiced and a very big crowd pleaser.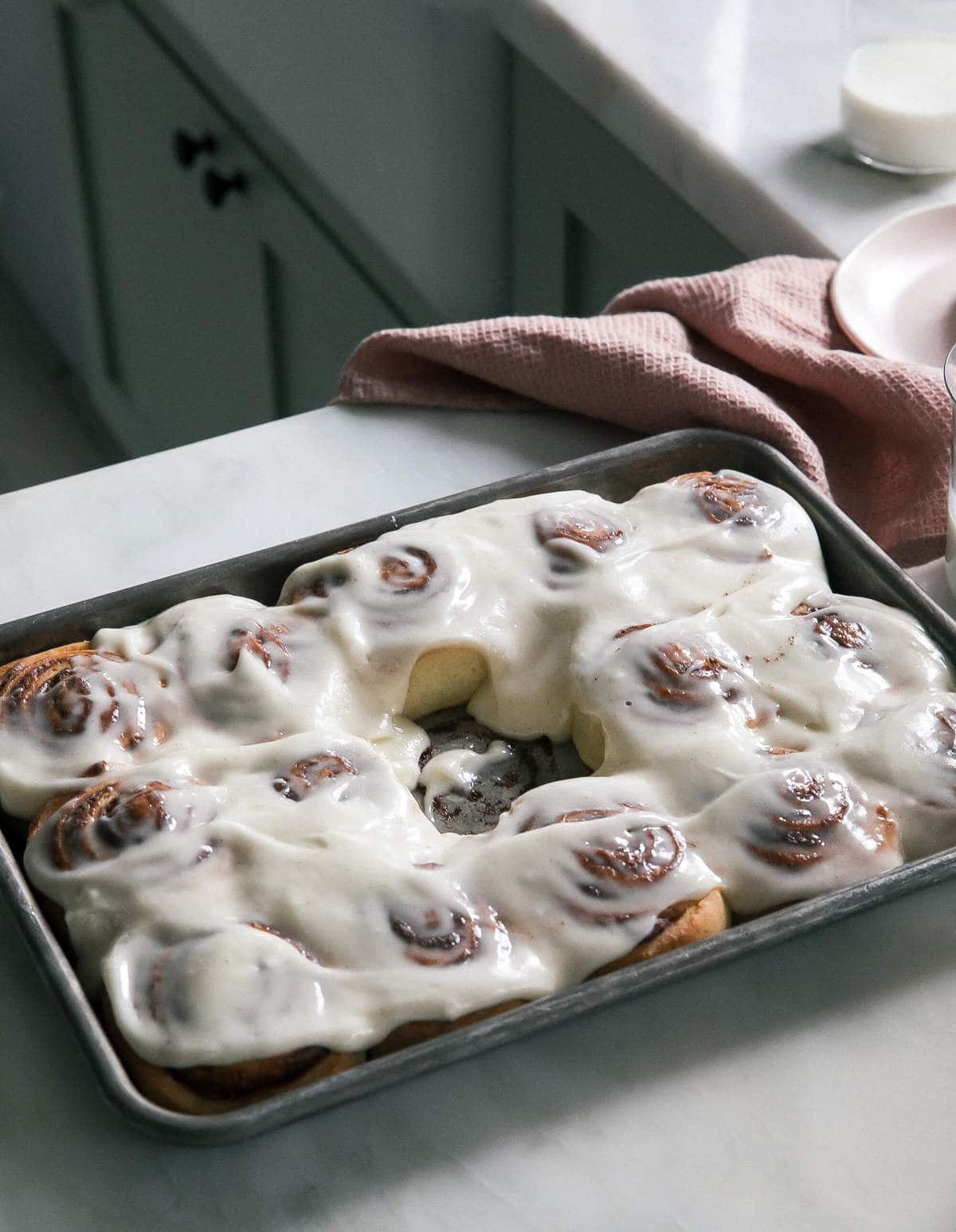 Chocolate Cardamom Morning Rolls – Chocolate and cardamom are one of my favorite flavor combos. These morning rolls are fluffy and delicious. The best part: they can prepped the night before and then baked of the morning of!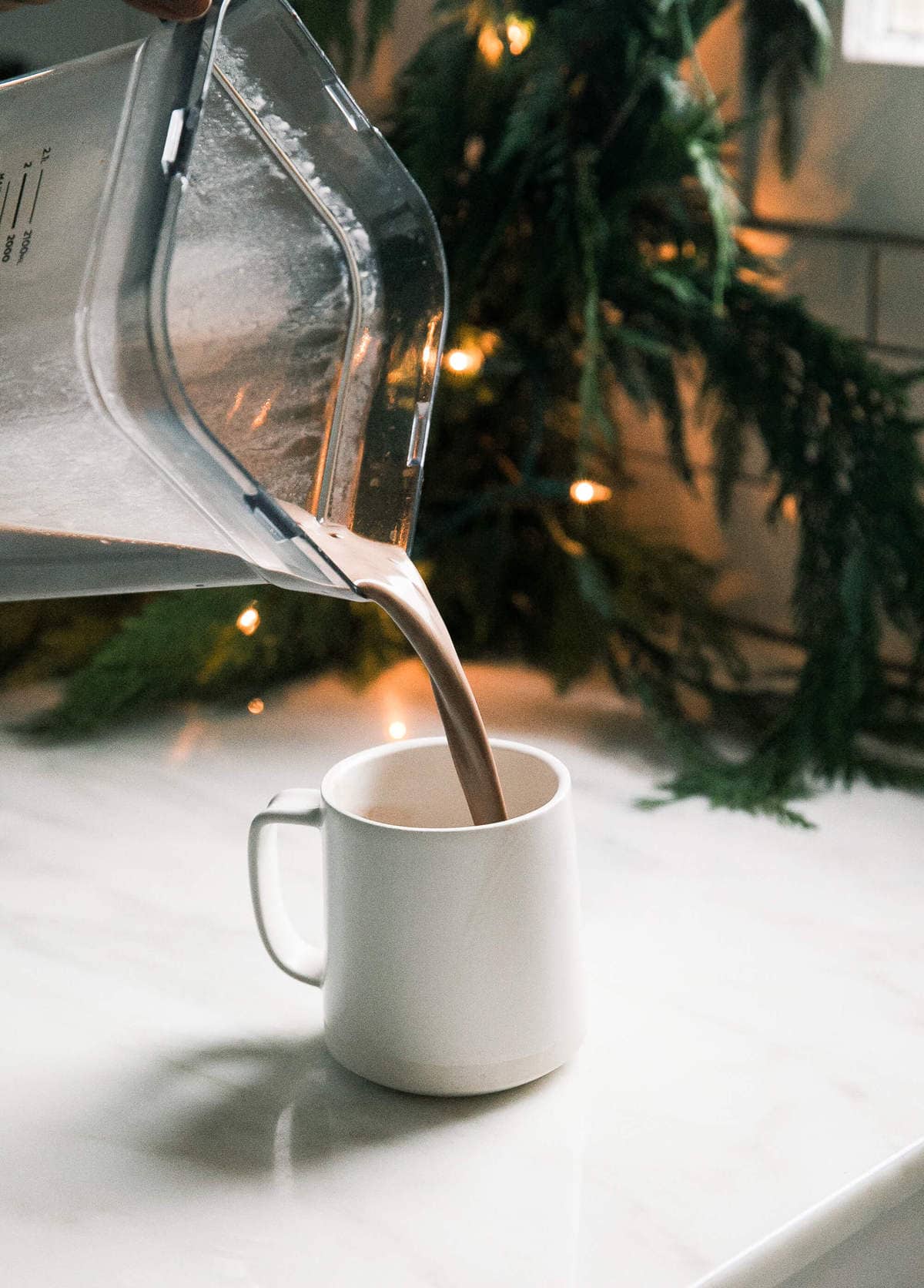 Oat Milk Collagen Hot Chocolate – This is a healthy version of hot chocolate. It has collagen, oat milk and delicious dark chocolate.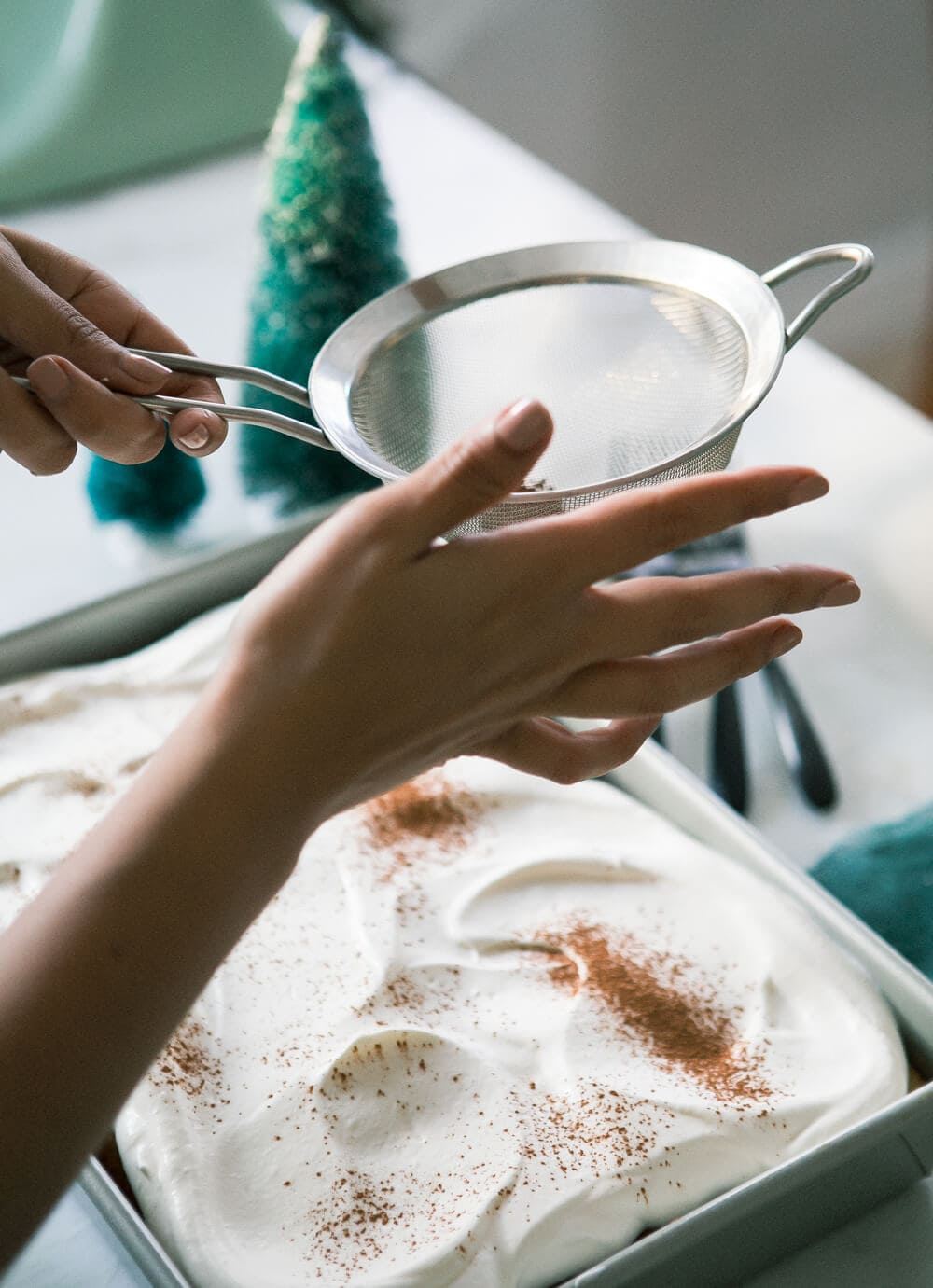 Horchata Una Leche Tres Leches – This tres leches uses a single kind of milk: horchata. It's super delicious and nutty. I love it!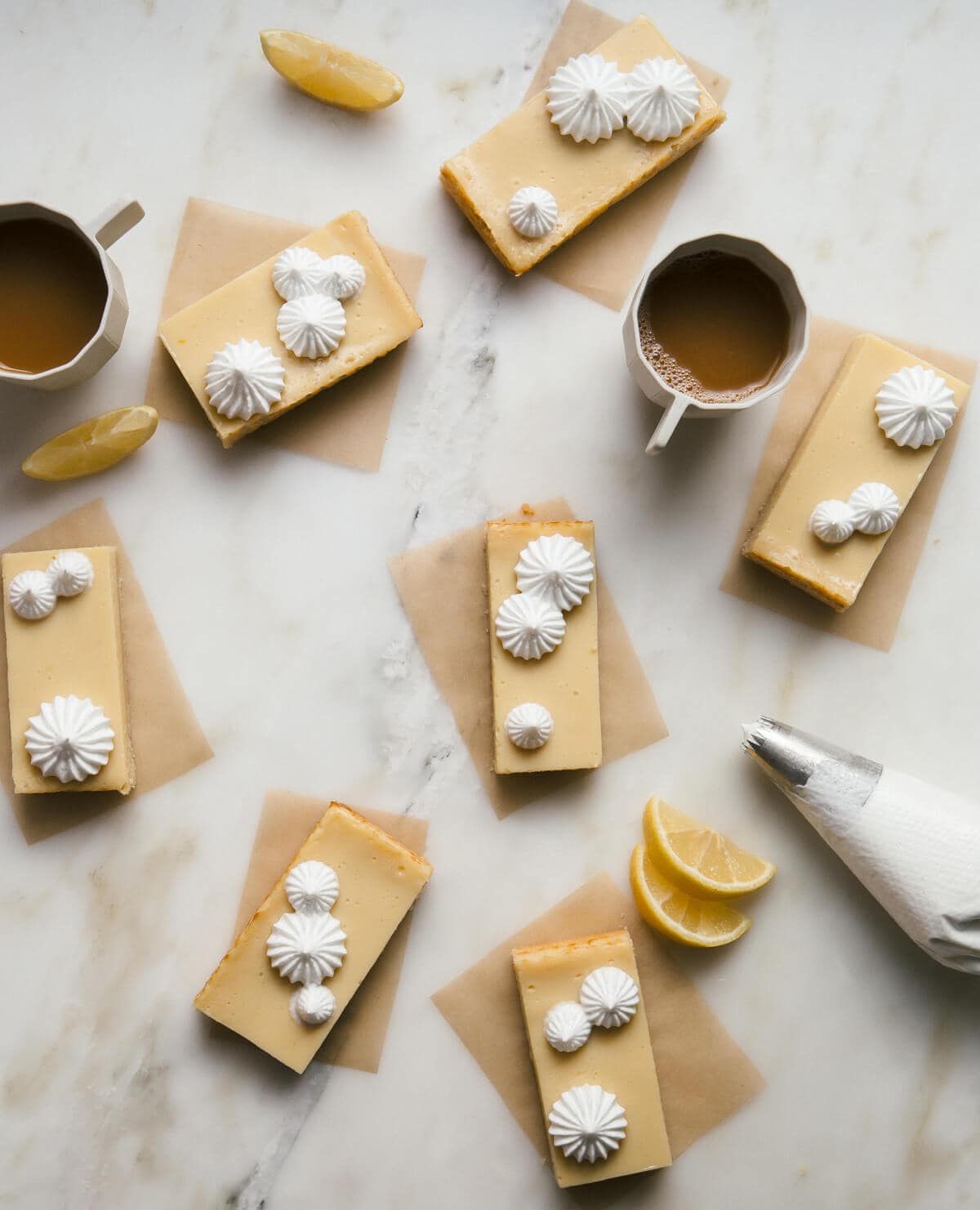 Pie de Limón Cookie Bars – This is inspired by one of my favorite Peruvian desserts: pie de limon. It has a lovely cookie crust that makes these easy to transport.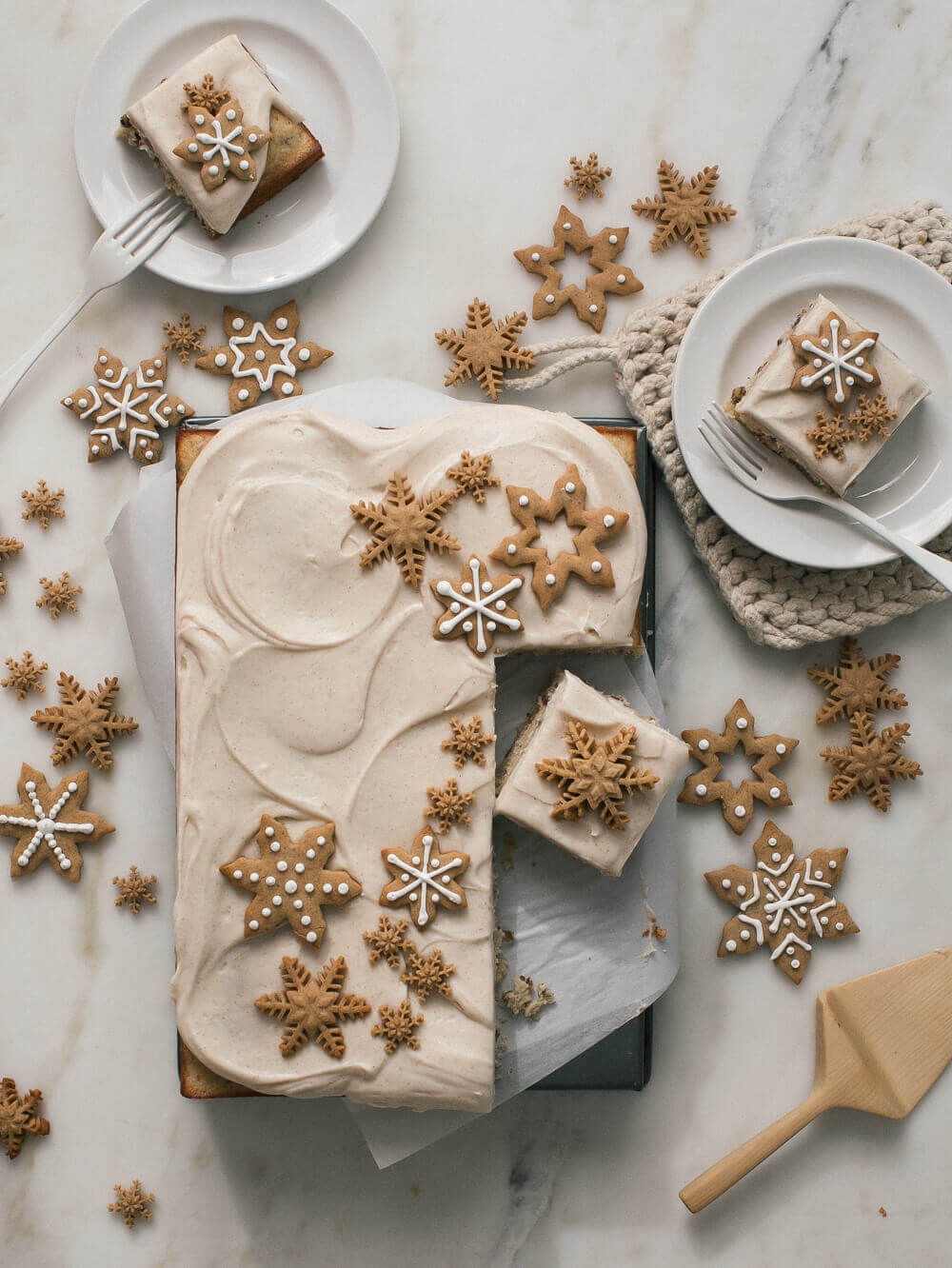 Brown Butter Pecan Sheet Cake – This sheet cake is SO good. It has brown butter, chopped pecans and cute little cookies on top.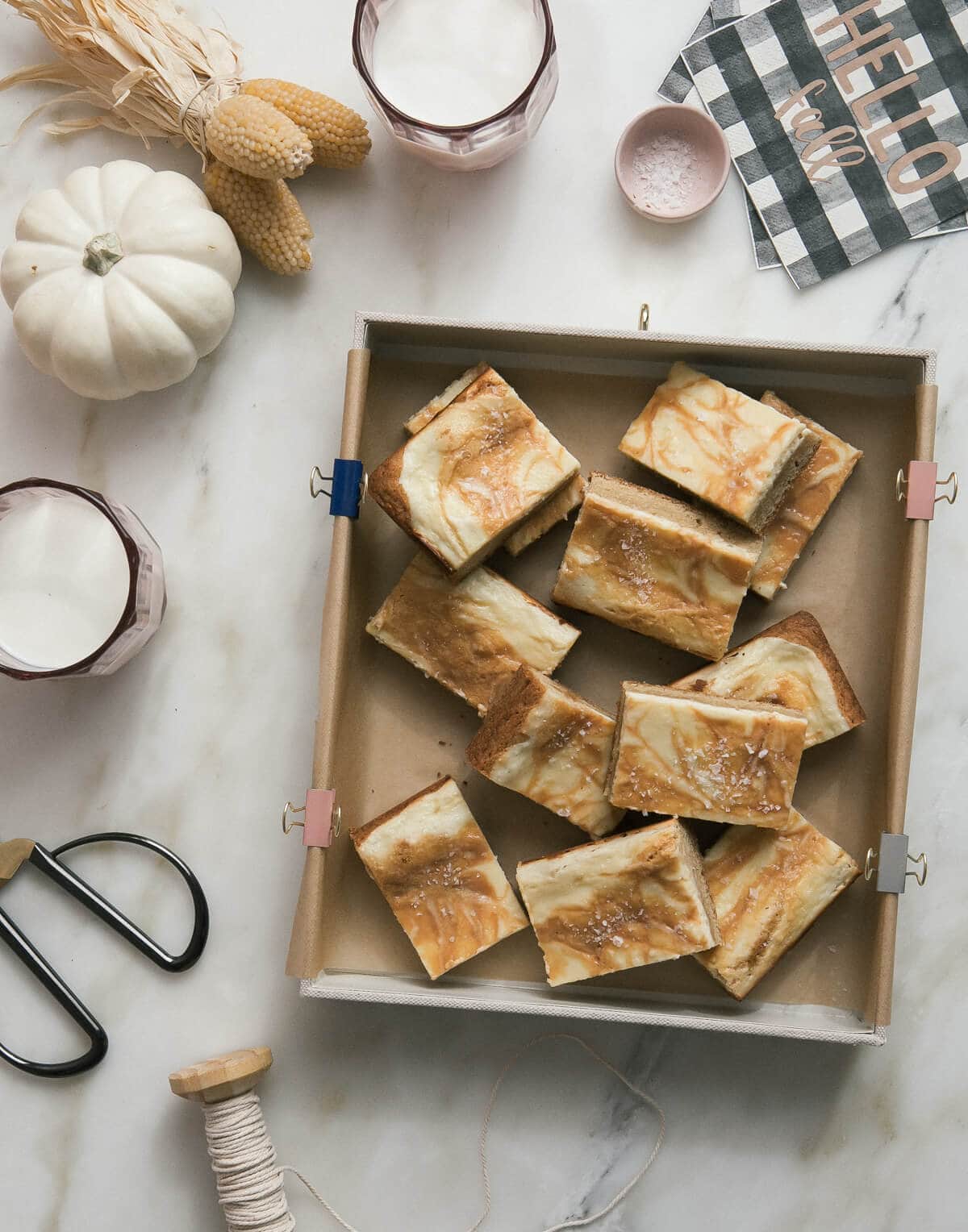 Dulce de Leche Cookie Bars – These marbled cheesecake cookie bars are swirled with dulce de leche. They're super pretty! 
If you make any of these recipes, let me know on Instagram!