This collection of 15 cozy recipes to make in December is a round-up of recipes to make during the coziest month of the year. Everything from quick dinners to cookies galore to cakes that scream holiday cheer!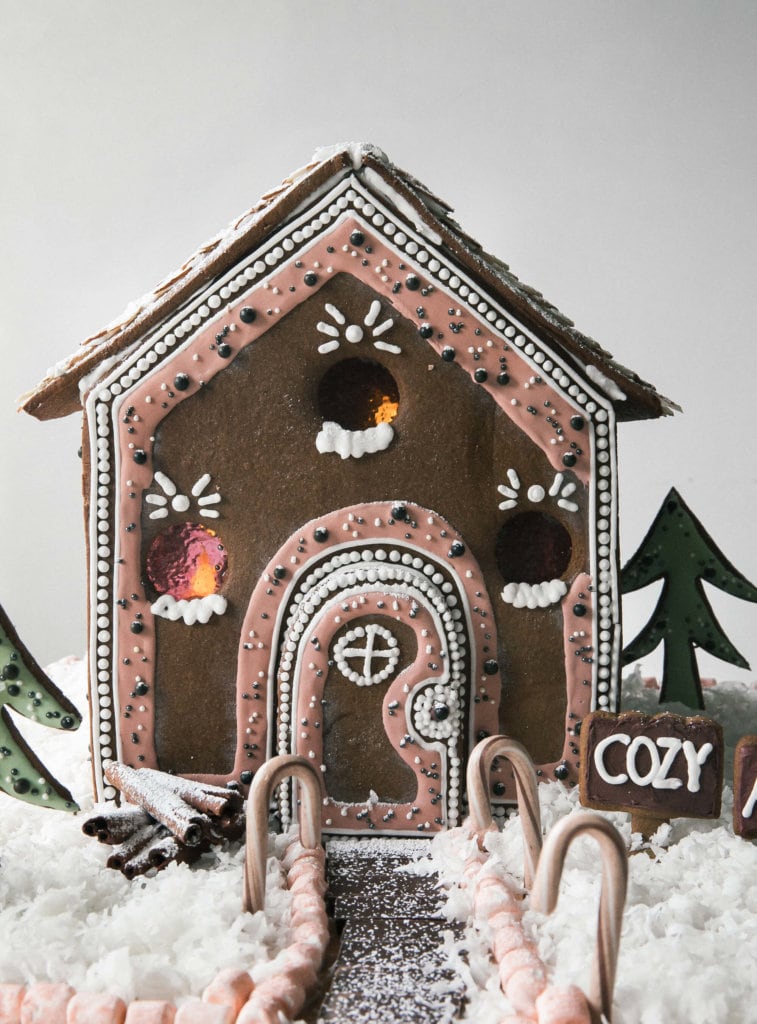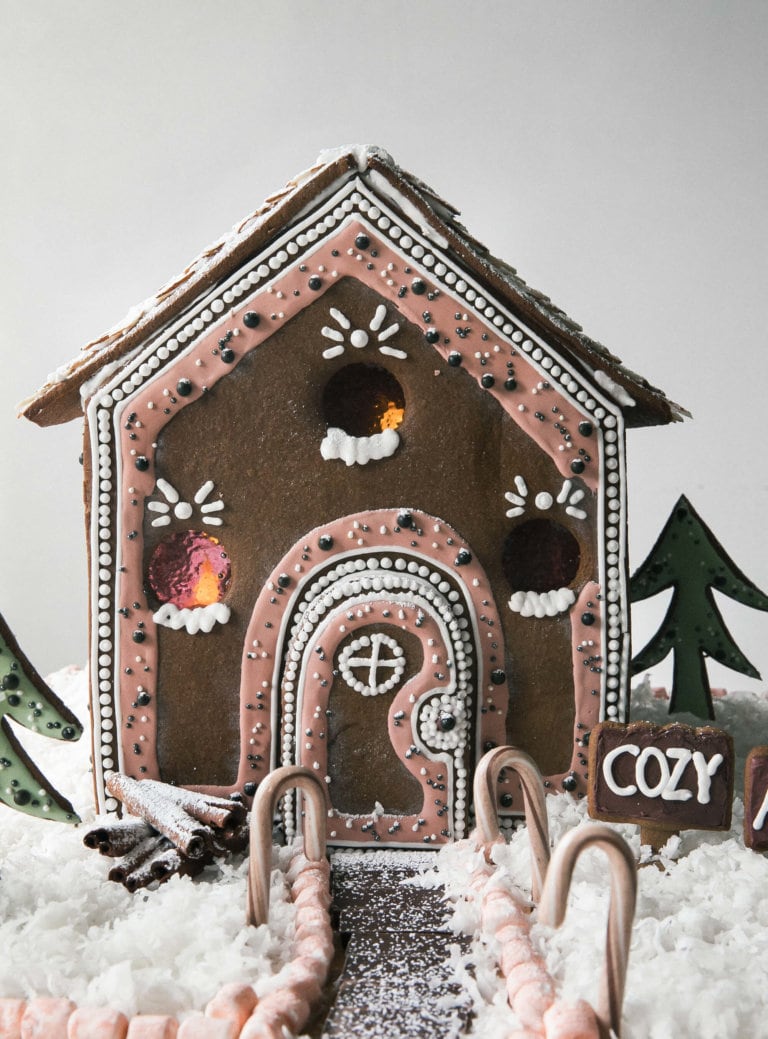 Perfect Homemade Hot Chocolate – This hot chocolate is my favorite, decadent hot chocolate. Truly just the way hot chocolate should be made.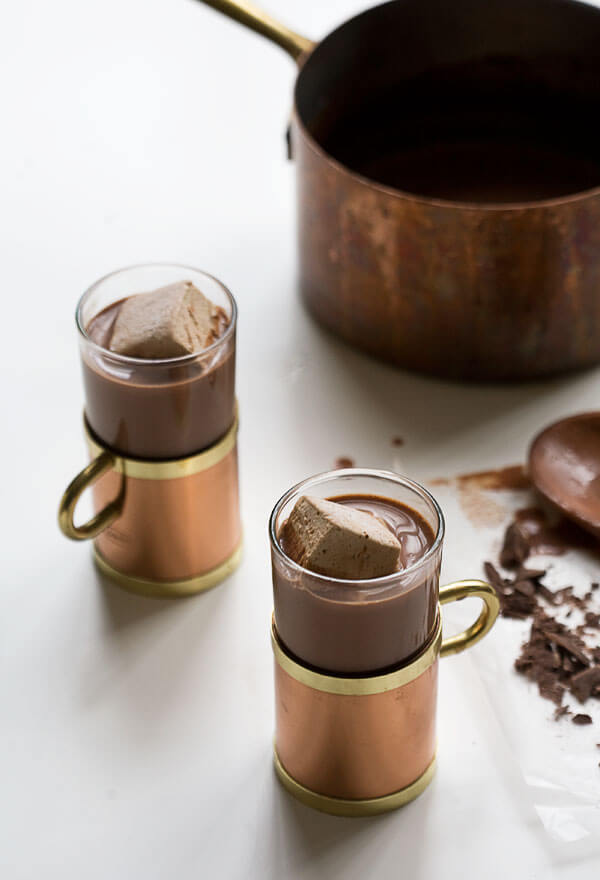 Vegetarian Sweet Potato and Black Bean Enchiladas – Between all the cookies and sugar, we need dinner. And we need it simple and delicious. I love these enchiladas.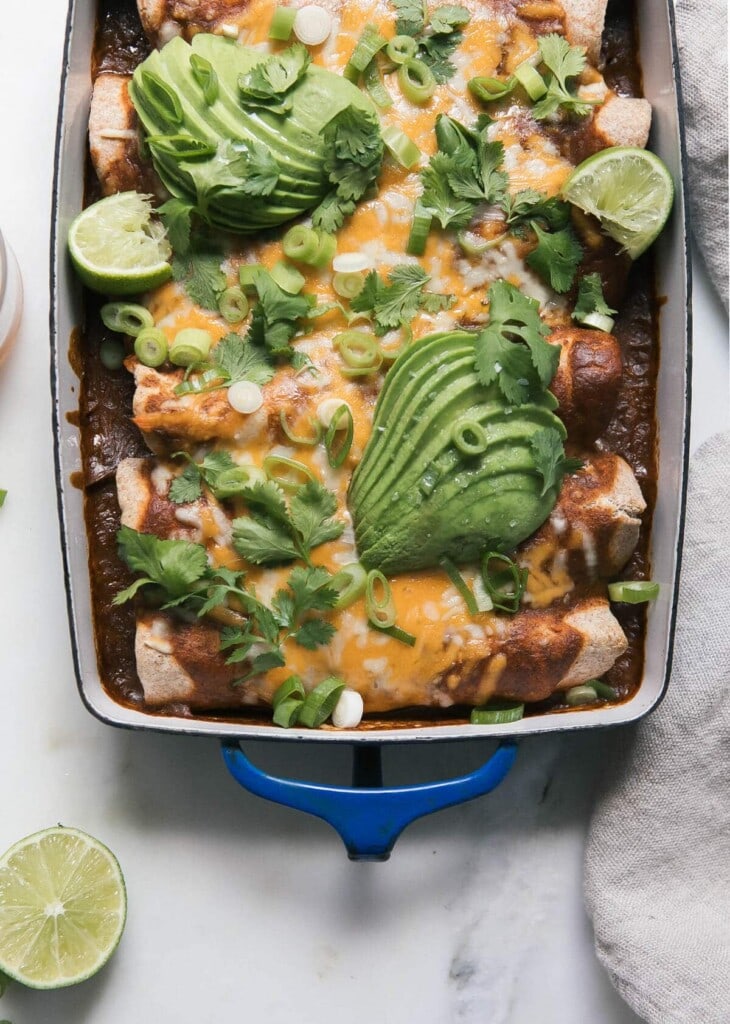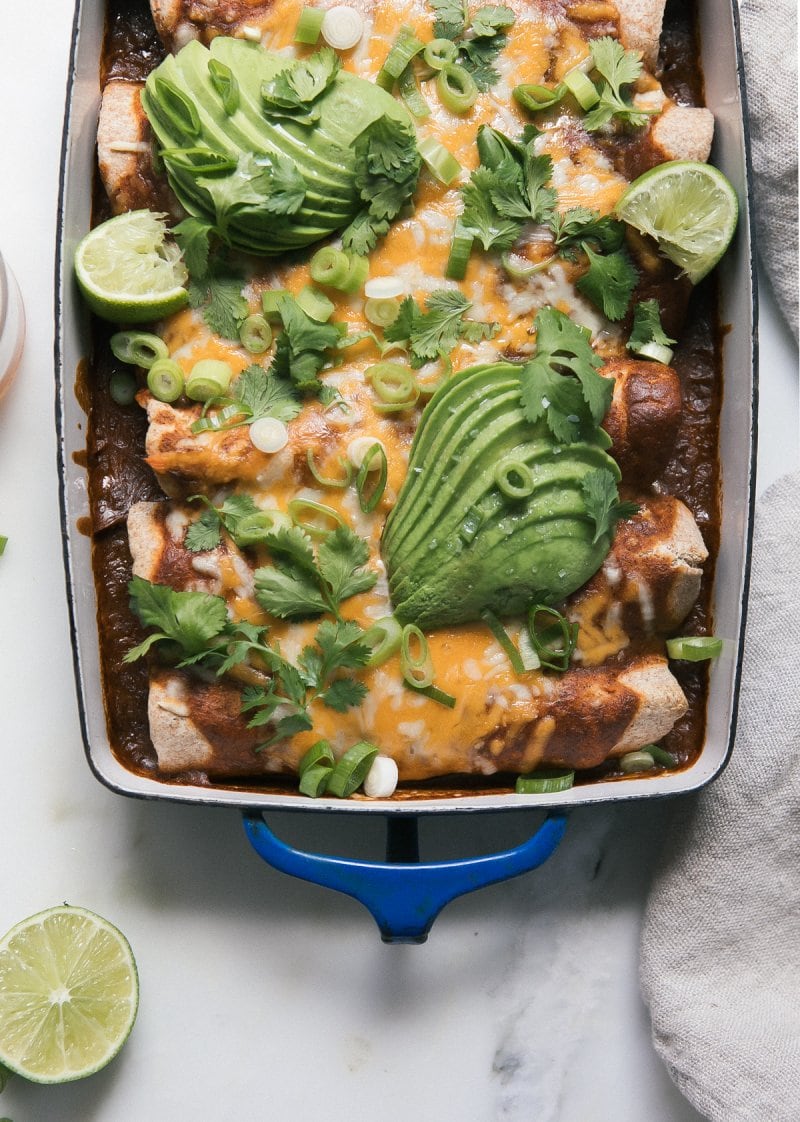 Pasta alla Vodka – Hello! This is my favorite pantry pasta recipe. One single can of tomato paste gives you so much deliciousness with this pasta. It's a dream!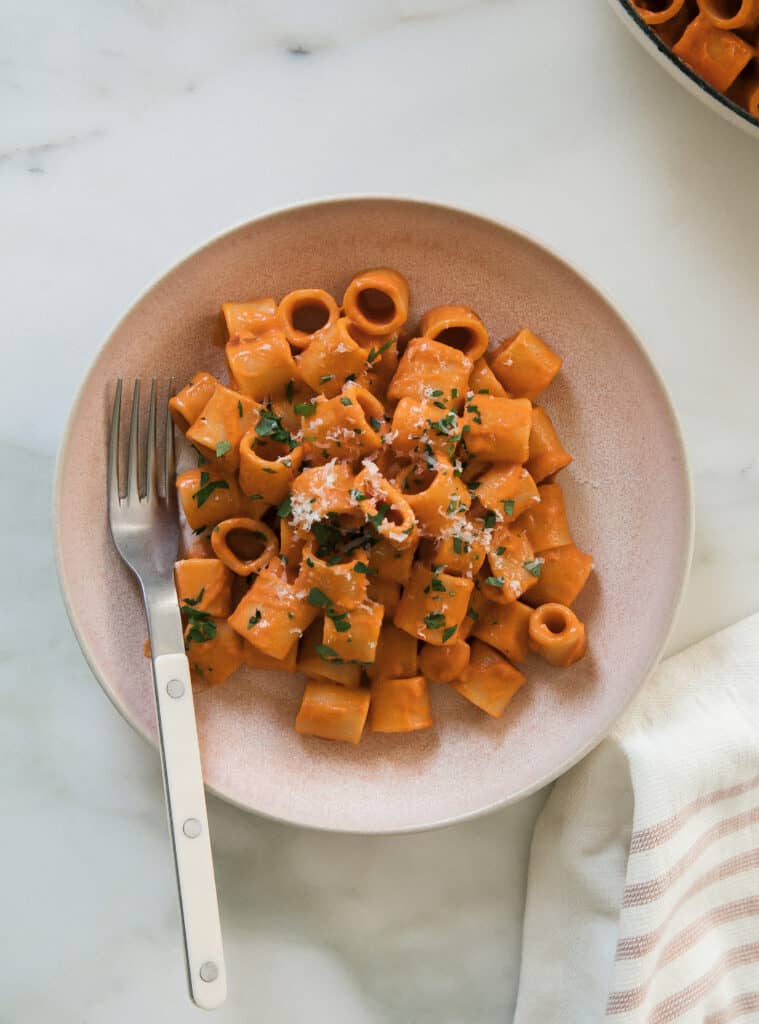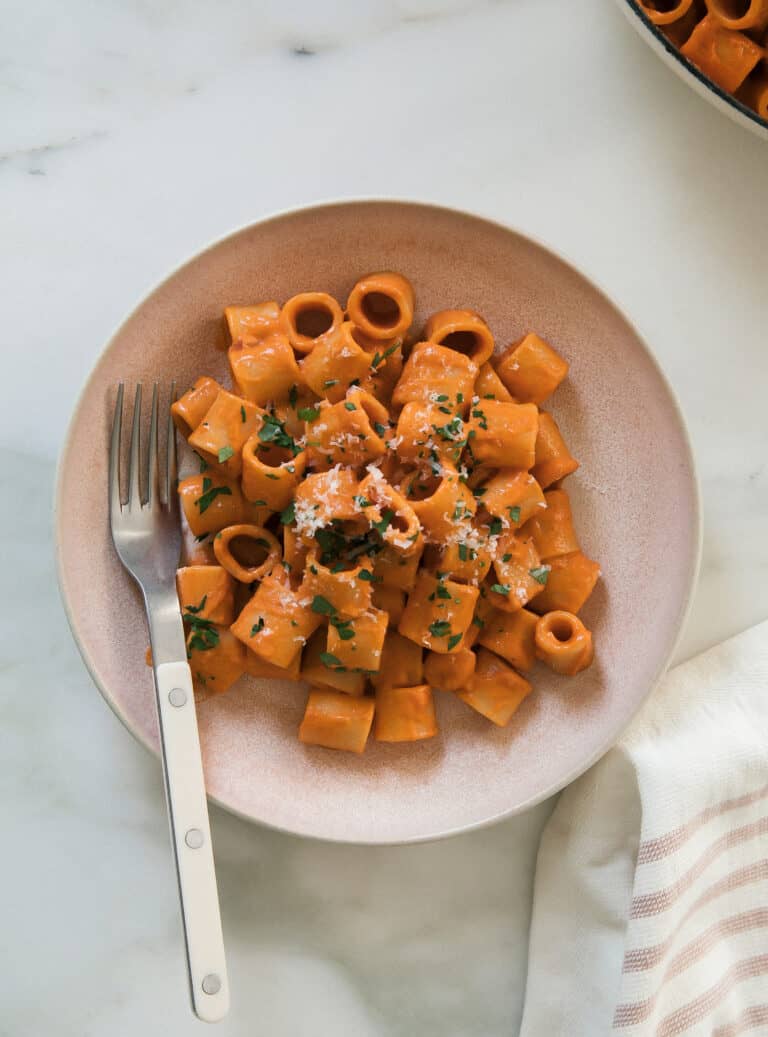 Berry Crinkle Cookies – December is the month of cookies. And I developed these for Valentine's Day last year but they're pretty Christmas-y too because of their pretty color!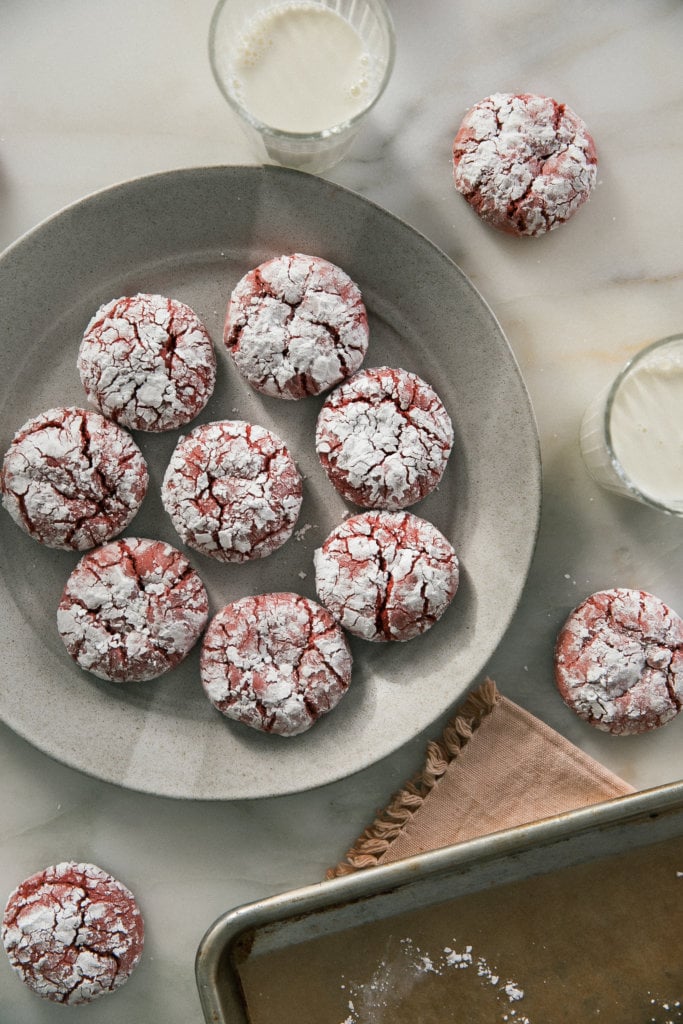 Cozy Gingerbread House – This gingerbread house took me exactly 1 week to complete (mainly because I changed my mine on the creative direction). I ended up super proud and loving it!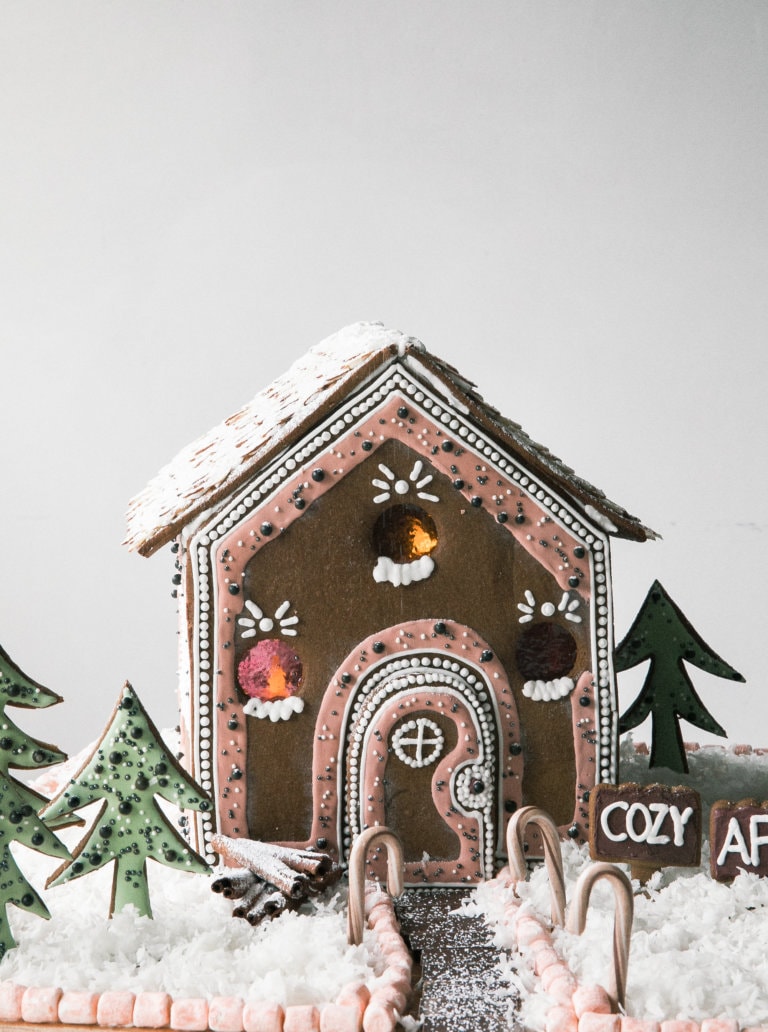 Alfajores – These cookies are melt-in-your-mouth-delicious. Filled with manjar blanco/dulce de leche and rolled in powdered sugar. So good!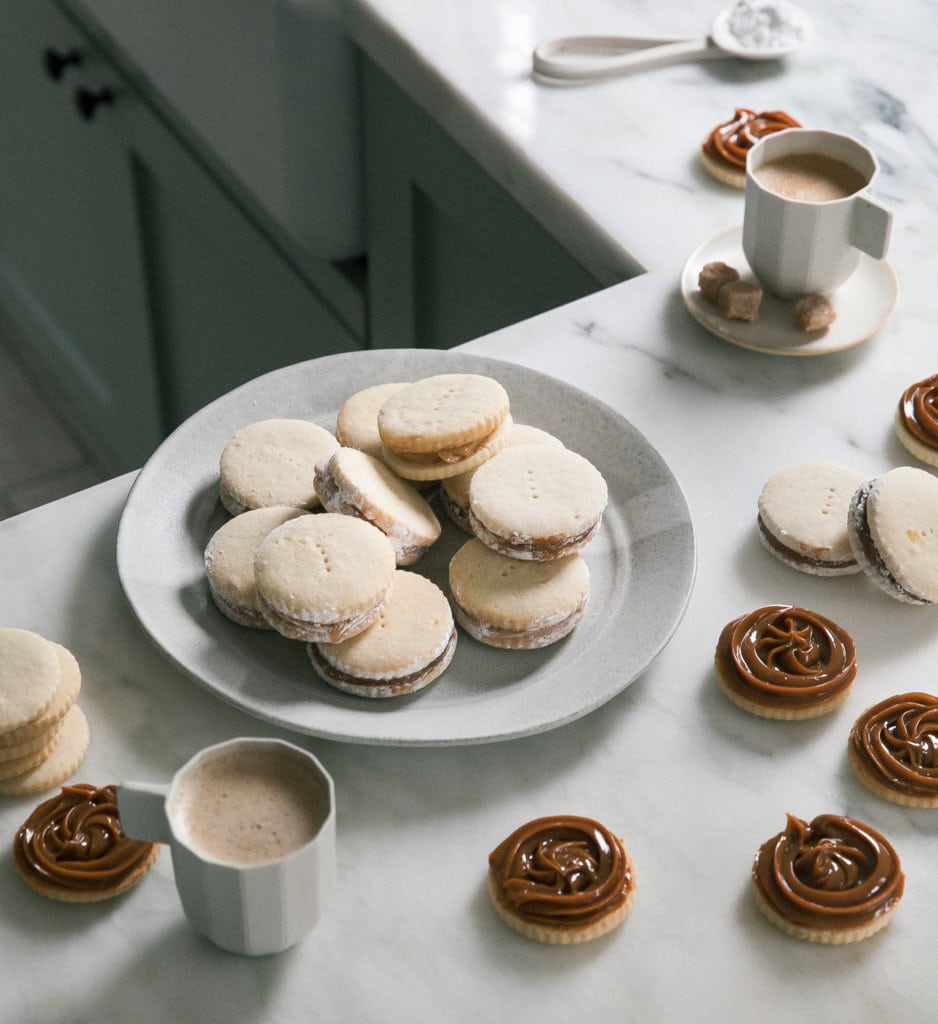 Chewy Masala Chai Snickerdoodles – These are big holiday vibes. They're chewy, amazingly spiced and a very big crowd pleaser.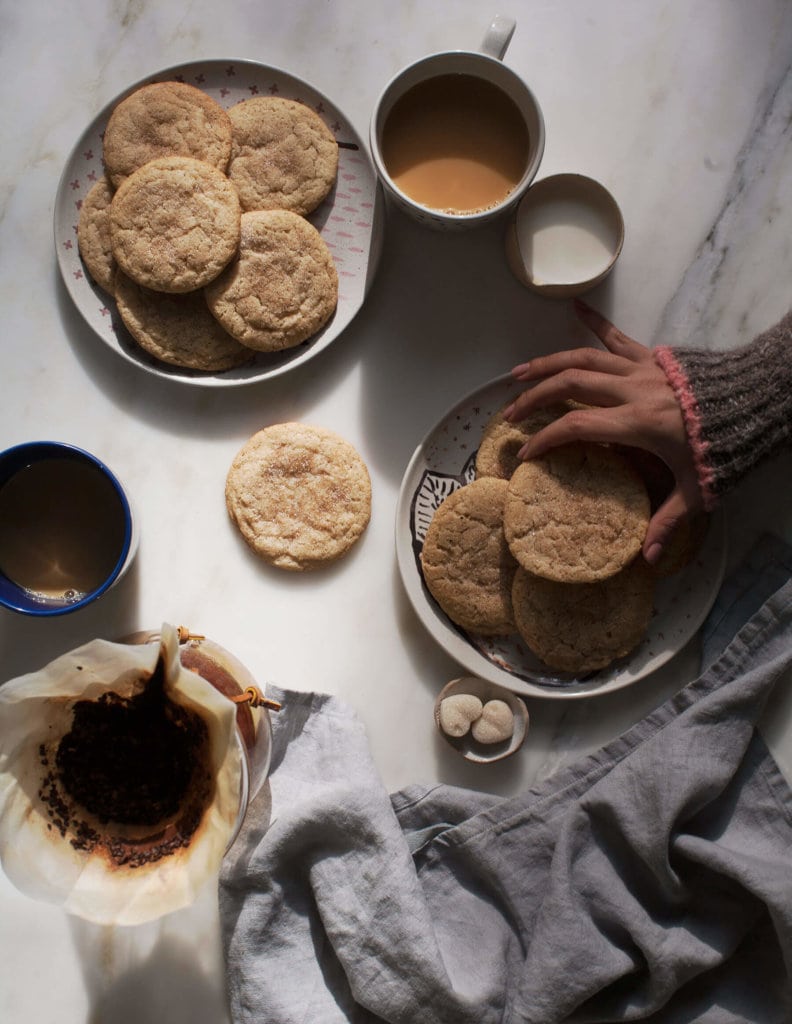 Chocolate Cardamom Morning Rolls – Chocolate and cardamom are one of my favorite flavor combos. These morning rolls are fluffy and delicious. The best part: they can prepped the night before and then baked of the morning of!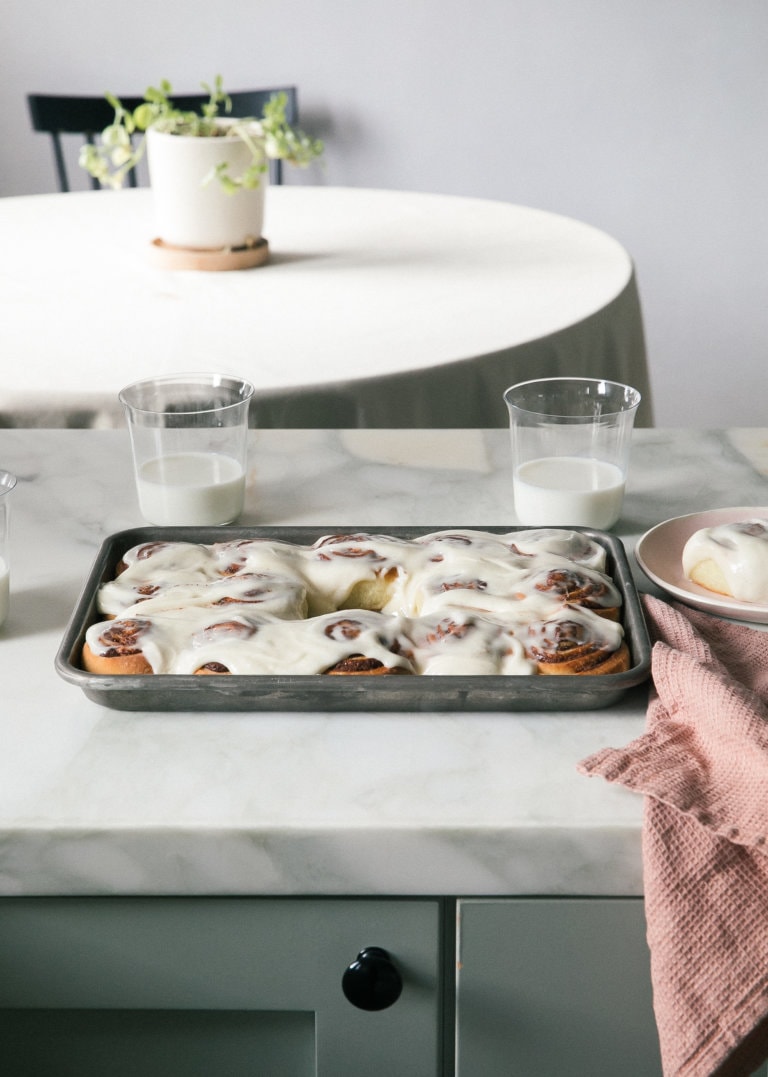 Tres Leches Cake – Is this necessarily a holiday cake? Absolutely not. It's appropriate for year around consumption.
Best Caesar Salad – A reminder that the best salad you can consume is a caesar salad. This one is as homemade as it gets. Craggily croutons paired with a delicious anchovy-forward dressing and crisp romaine lettuce.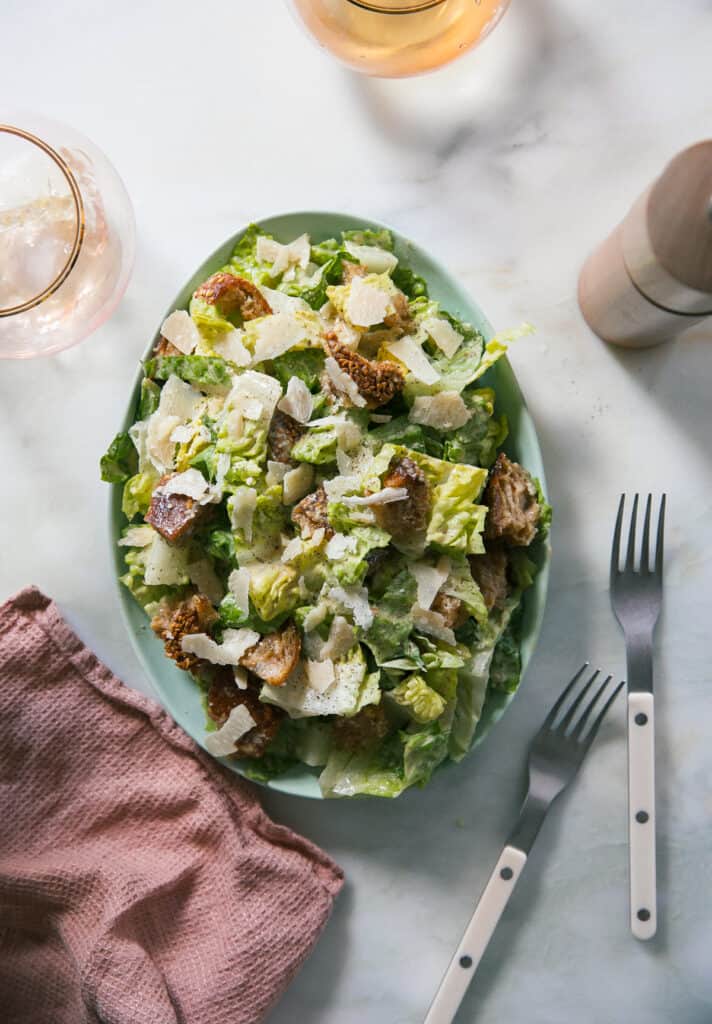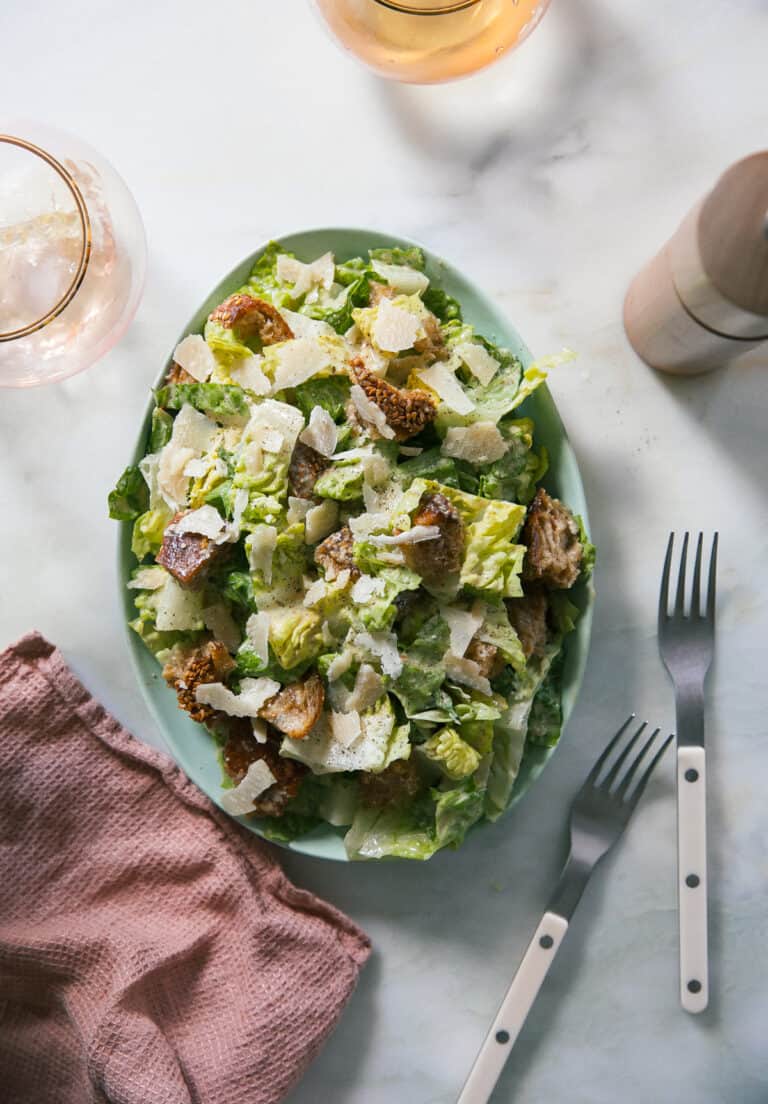 Pie de Limón Cookie Bars – This is inspired by one of my favorite Peruvian desserts: pie de limon. It has a lovely cookie crust that makes these easy to transport.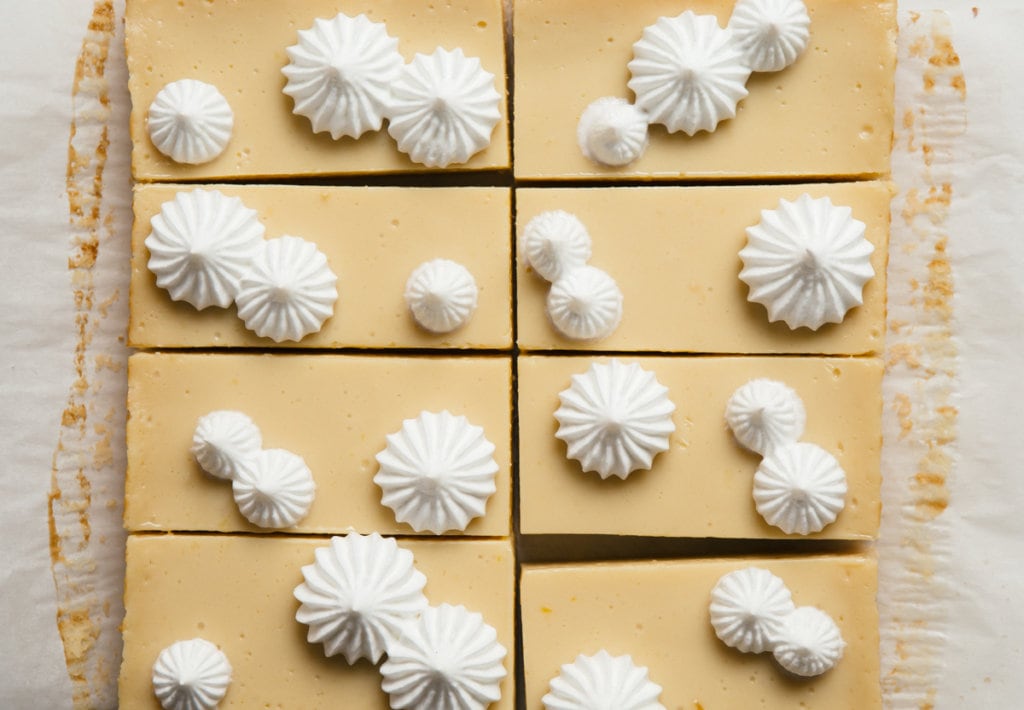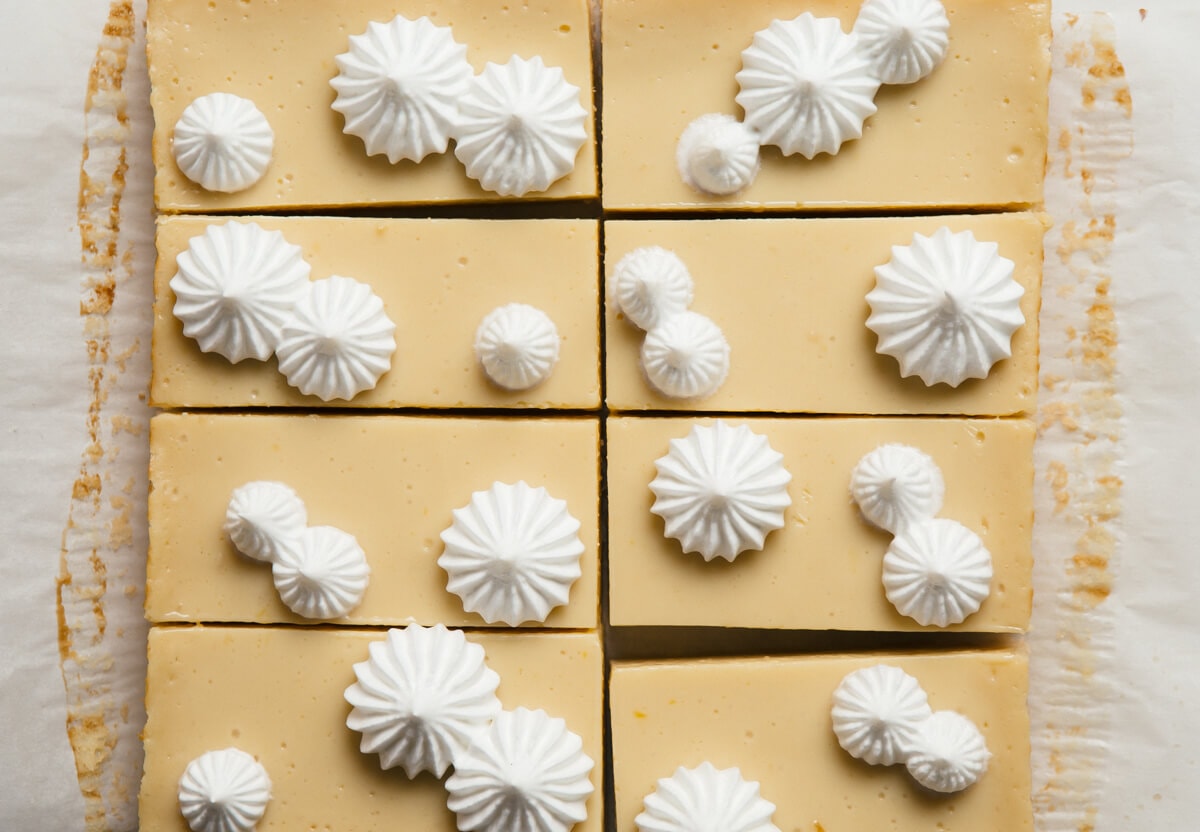 Dulce de Leche Cookie Bars – These marbled cheesecake cookie bars are swirled with dulce de leche. They're super pretty!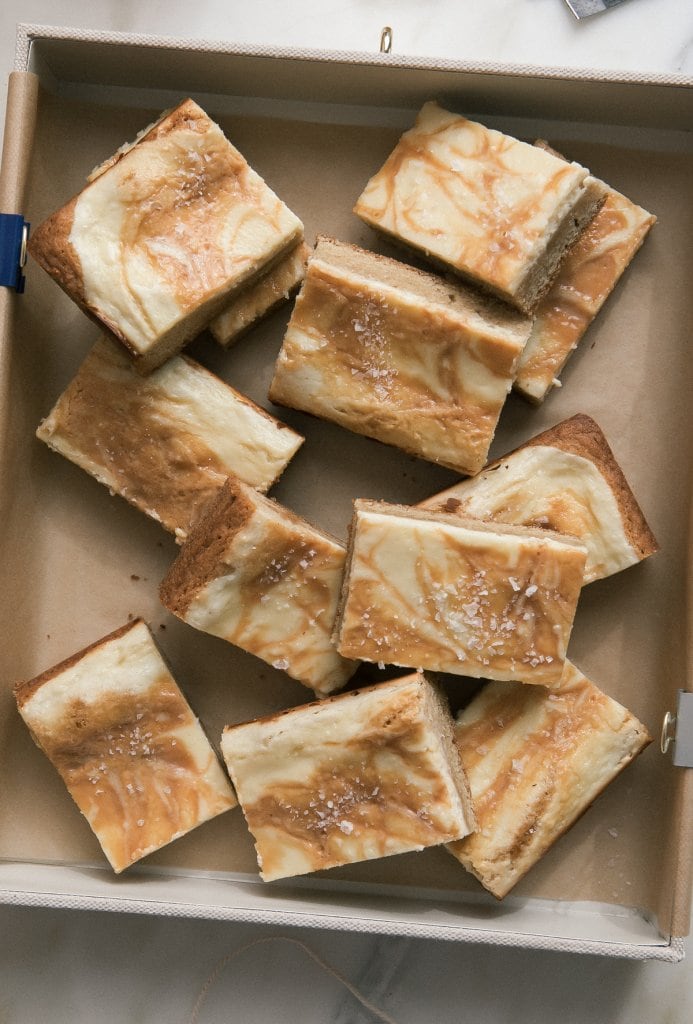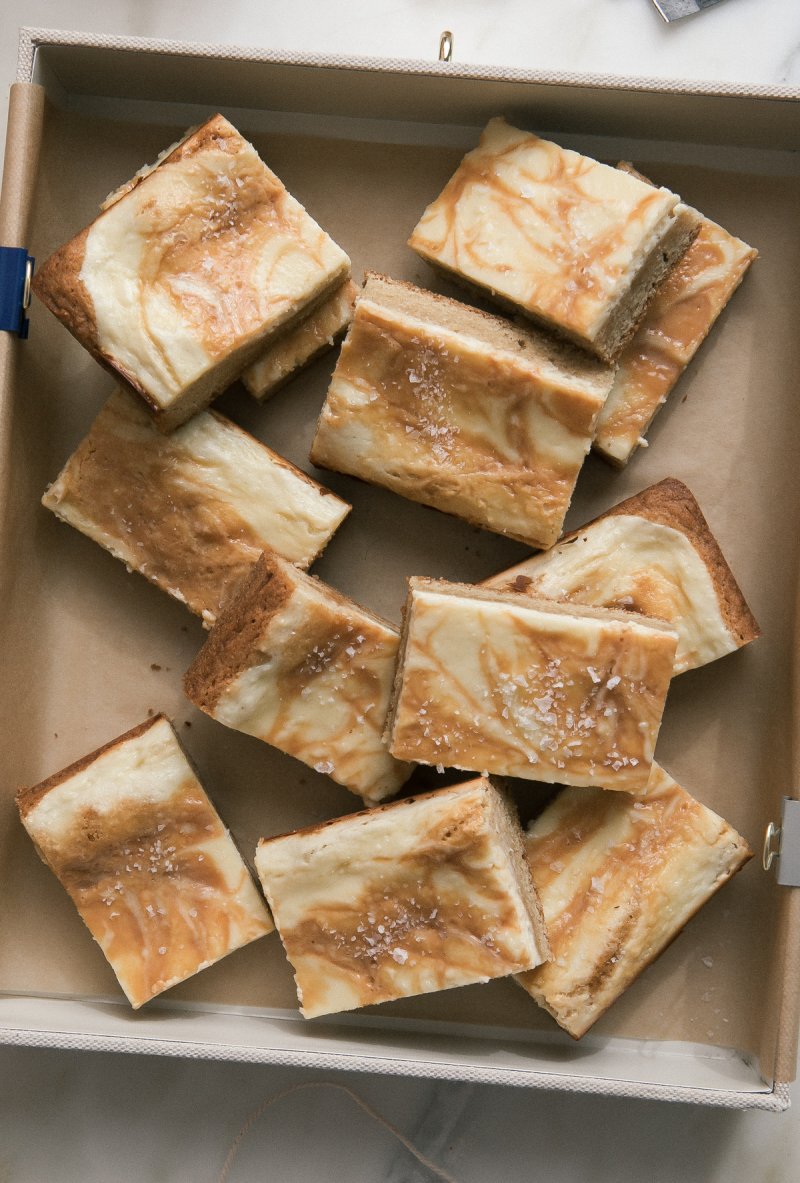 Pastelitos de Guayaba – Cuban bakery vibes in your kitchen! These pastelitos are filled with sweetened cream cheese and a little slice of guava paste. Super tasty and easy!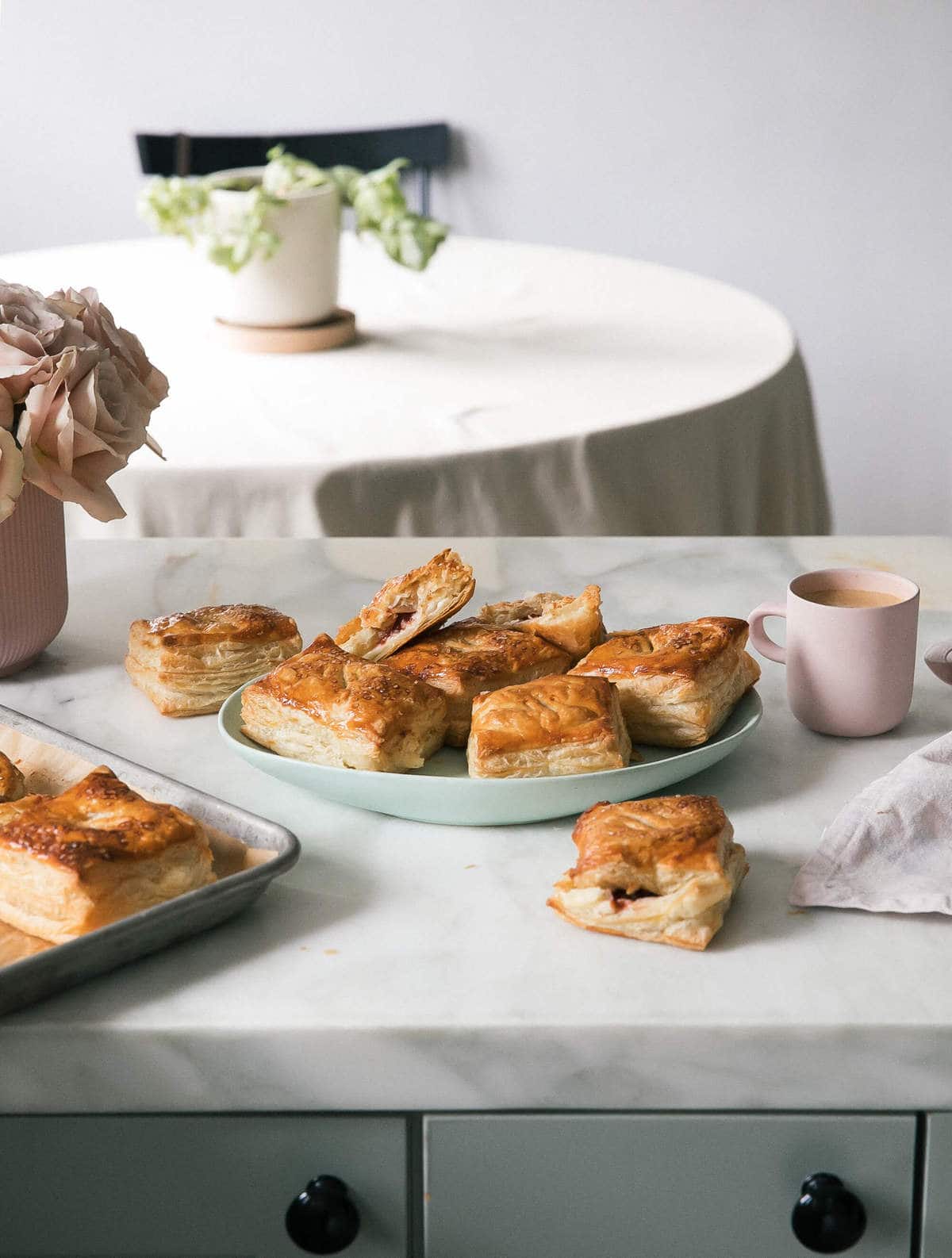 Gingerbread Crinkle Cookies – Inspired by all the crinkle cookies of the season but with a gingerbread all up in them! These are soft and chewy, too.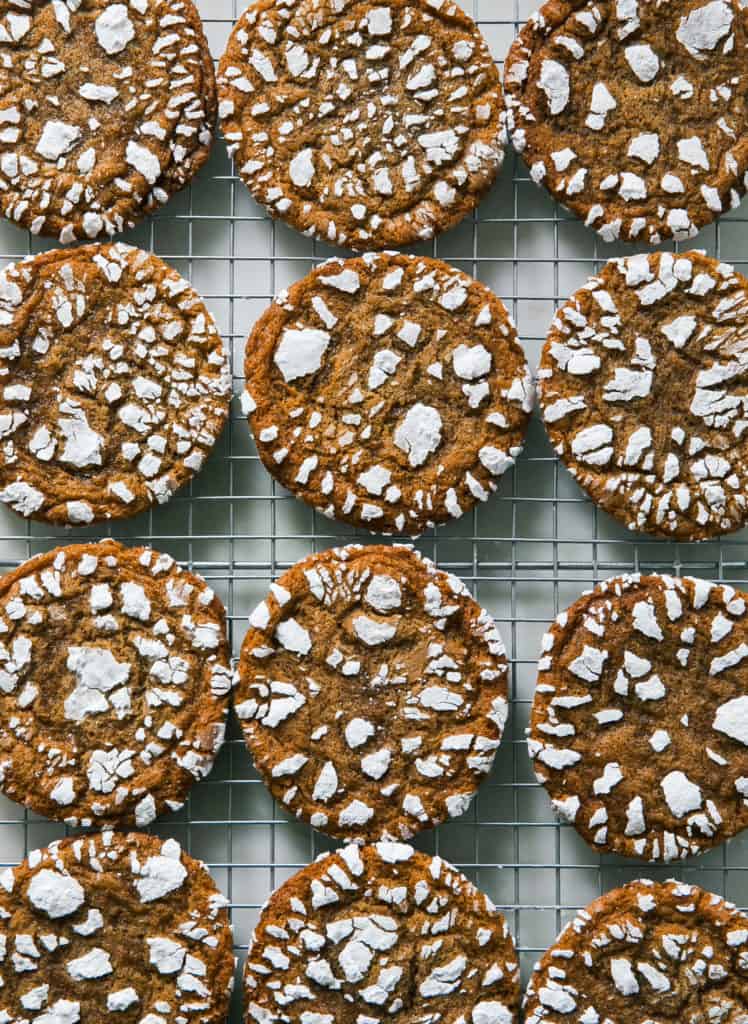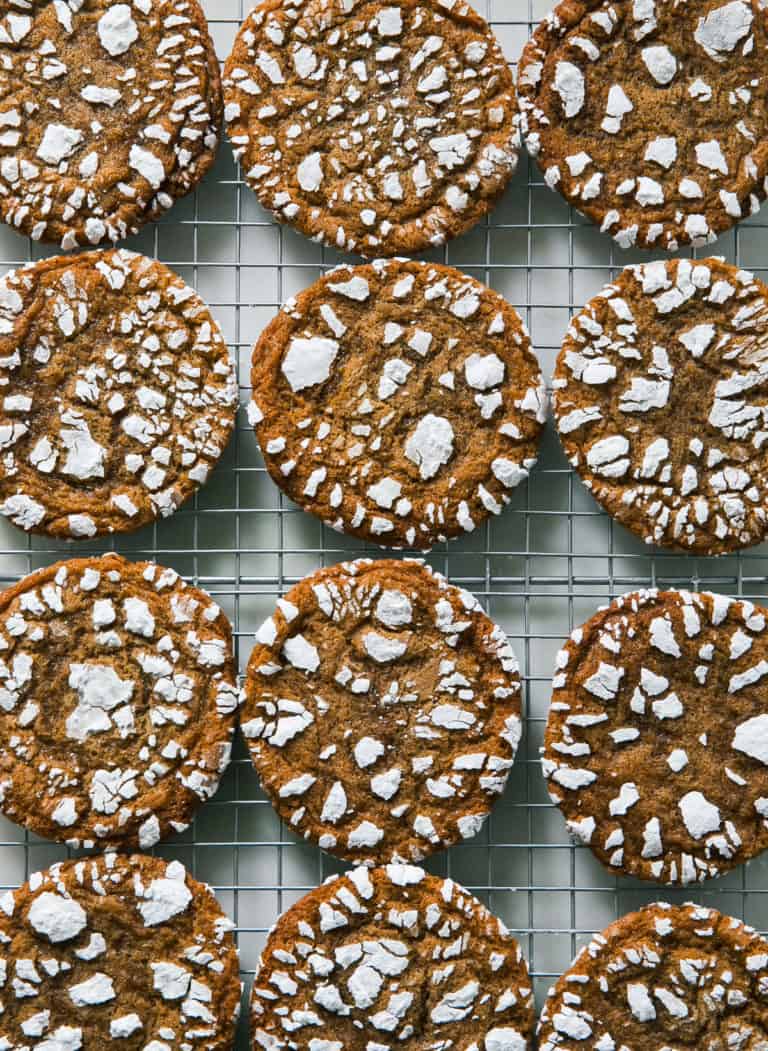 Pozole Verde (Mexican Green Pozole) is my favorite winter soup. It's bright, delicious!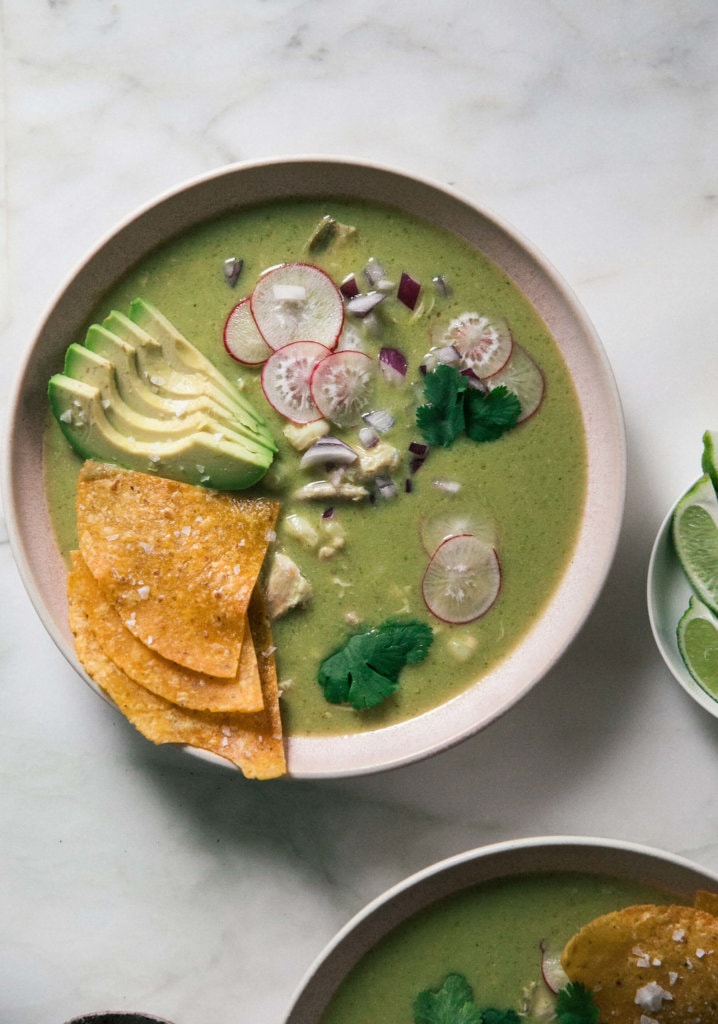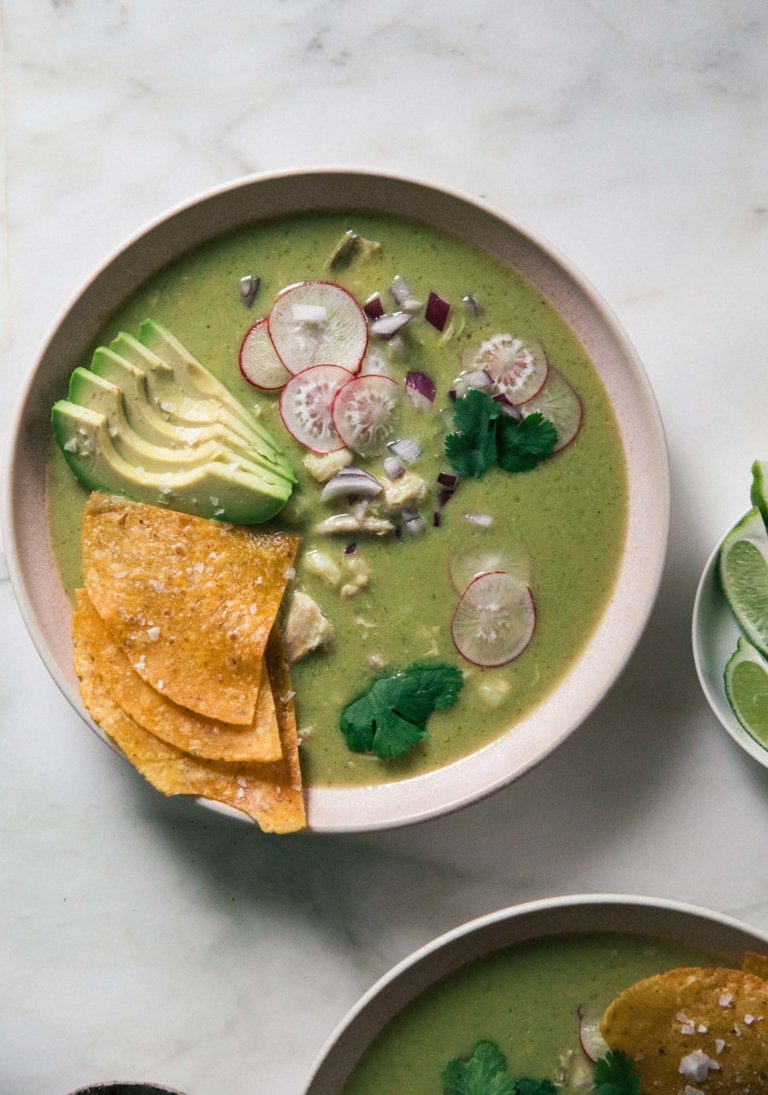 If you make any of these recipes, let me know on Instagram!